Greetings, and welcome to the August 2011 Sampler essay, which neatly follows my "July 2011 Sampler" essay that documented my last days in the Washington area and then my first days back home and which (this essay) will foreshadow the direction – almost literally there – in which my life would later go.
At first, when I returned to Louisiana, I didn't have any kind of job, though that would soon change. A close foamer friend remarked on my situation that I should just photograph the Union Pacific Railroad's Morgan City Local train every day in Schriever and maybe Chacahoula, and, given what you saw from late July 2011, I more or less did that, for as long as I could, at least.
Monday, The 1st
It's day Number One of month Number One of the rest of my life, and I mark the occasion by photographing Amtrak train Number One – the westbound Sunset Limited – at Chacahoula.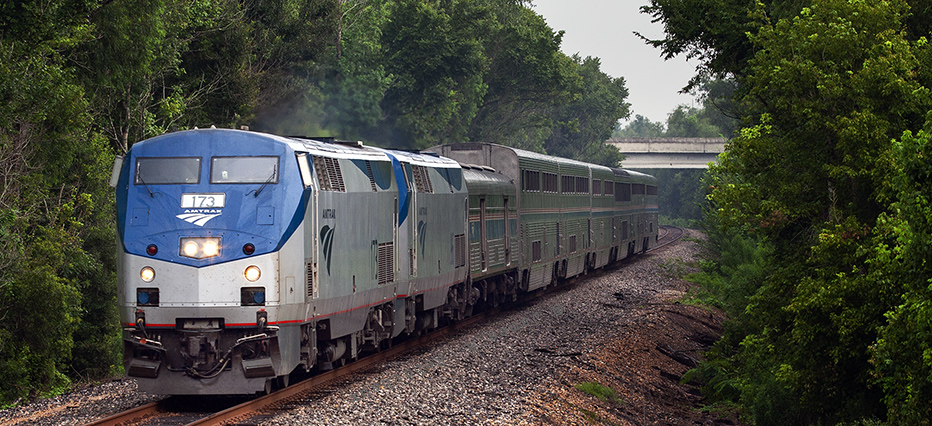 Well, that was a good way to start the first day of the first month of the rest of my life.
Wednesday, The 3rd
Two days after the prior picture, I am in the same exact location for the same train, the next edition of it (because the Sunset Limited is not a daily train), but the skies are not misty like they were on the 1st; the skies are clear.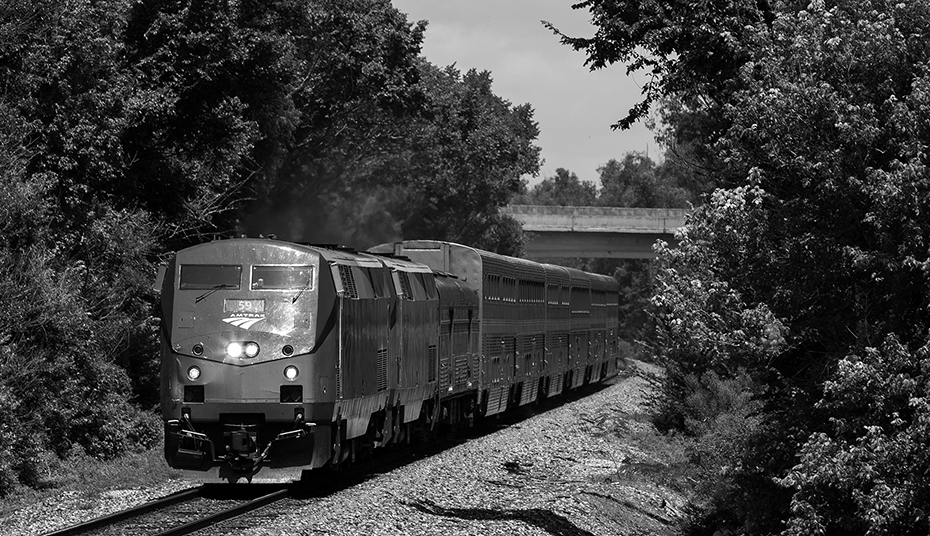 As the post from that day shows, I did get the Chip Local at this location 12 minutes later.
Thursday, The 4th
Are you noticing a pattern yet?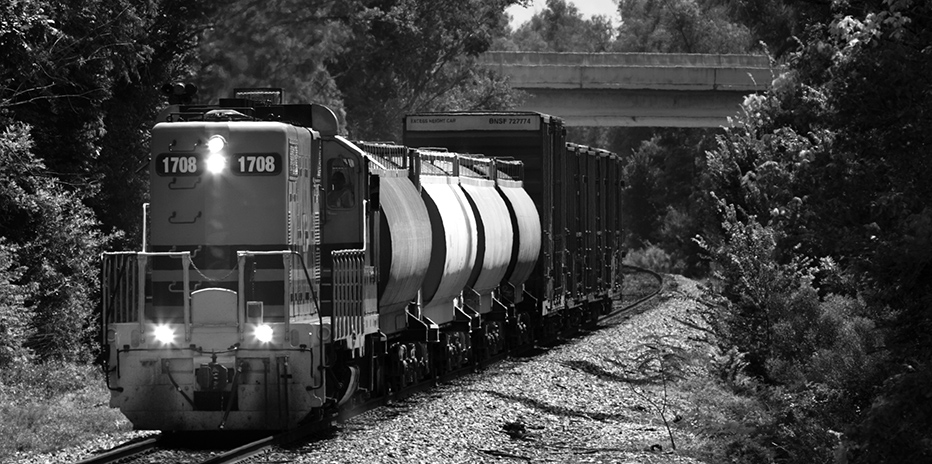 It's actually rare that I do this shot of an L&D train, but I did it on this day.
Friday, The 5th
Yes, I really did this. I really took a picture of a westbound train at the same location on four of the first five days of the month.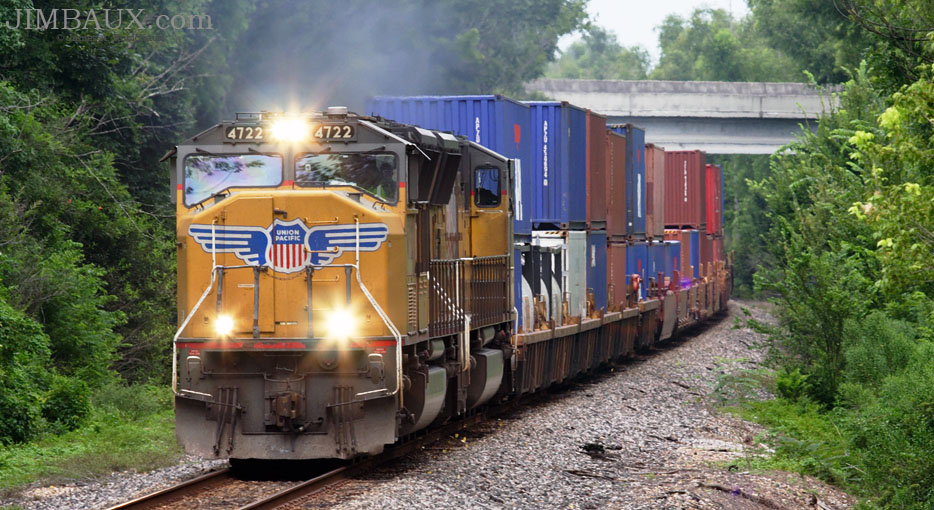 That is Union Pacific Railroad train IAVLB – Intermodal, Avondale, La., to Long Beach, Ca. – blasting through Chacahoula on a fun day.
Monday, The 8th
Well, look at that! After taking the weekend off of taking pictures, since that was my "job" at this point, I am back at Chacahoula on Monday to get a neat-looking Chip Local blasting through with seven cars, including four gondola cars loaded with pipe bound for Patterson Tubular in Morgan City.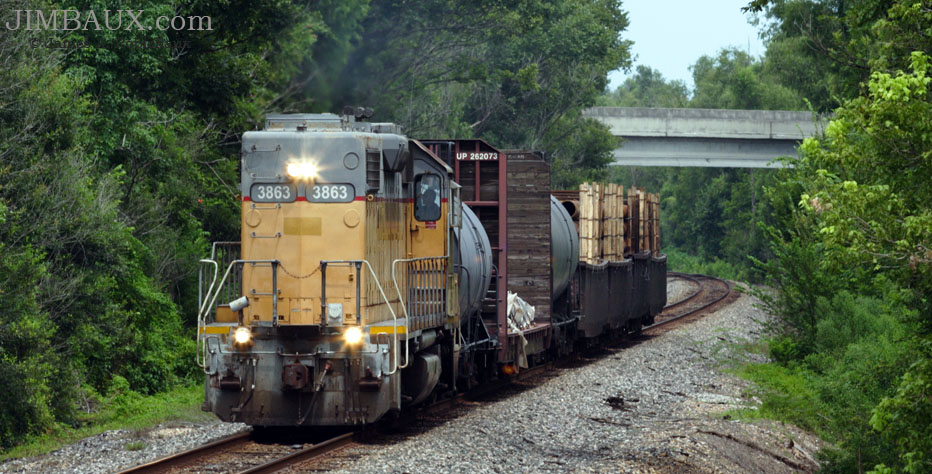 This HLCX 3863, which has the distinction of being the power of the Chip Local when I returned to Louisiana the previous month, would be the power for this train for a few weeks.
Wednesday, The 10th
Two days after the prior picture, here we are east of Raceland, seeing that same locomotive and those same gondola cars, now empty and moving in the other direction.

As I wrote in the post from that day, what makes this shot for me is the effect, deliberate from my getting low in the sugarcane field, of being able to see the sky underneath the locomotive, which is something that helps you see the true essence of the locomotive (and the first car, too.)
Anyway, as the post from that day mentions, as I was in Raceland, a few minutes before getting the above shot, the telephone rang; it was the old employer summoning me back, meaning, as I wrote at the time, that this marathon of midday summer foaming was ending – and meaning that I'd be getting some much-needed paychecks soon.
It also meant that I had to make a trip to whoadieland the next day.
Thursday, The 11th
Man, this is just like 2005, or maybe it's not at all like 2005.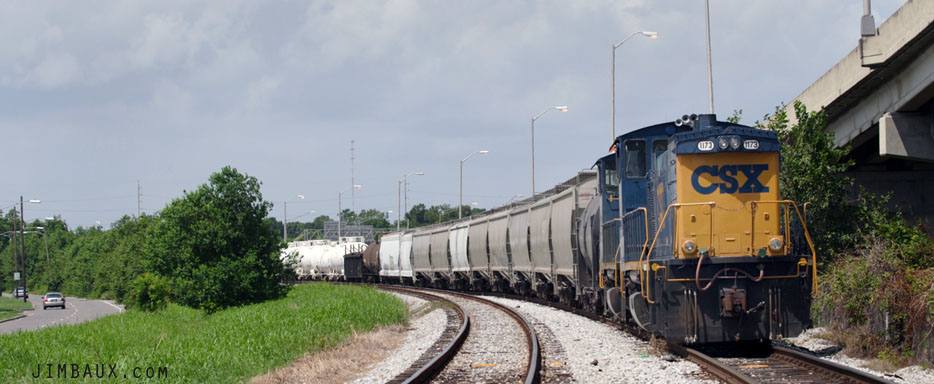 In any case, that is the CSX's daily transfer run returning from CN Mays Yard with the daily CN interchange train, seen on CSX rails at Louisa Street in New Orleans.
Friday, The 19th
More than a week after the prior picture, things are "getting real" in a way that is difficult to discuss even a decade later, actually more difficult to discuss now, given that certain other people are still alive and that this site is public. I had been back working full time at the Sunshine Education Plantation, hence the absence of any photographs since then and the cessation of my streak of photographing the Chip Local almost every day, and I was on my way back home to bayouland when I got ahead of this westbound BNSF Railway manifest train with a still-clean Heritage 1 lead locomotive coming into Raceland.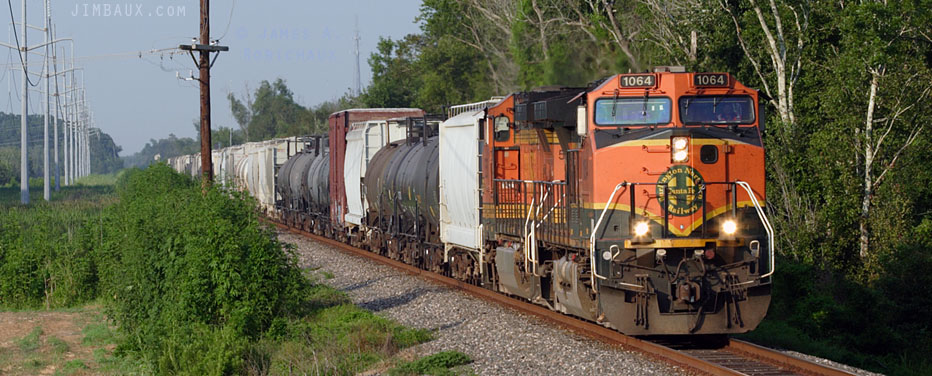 While there, I also managed to get pictures of the Chip Local with Chip not working on it and the eastbound Amtrak Sunset Limited with a Union Pacific Railroad locomotive leading.
This was the beginning of what I didn't realize at the time – and didn't realize until years later – was a largely consequential weekend for me and for others. I happily attended an event that I would now have avoided attending and to which I likely wouldn't be invited today anyway.
Furthermore, it was only a little bit less than 10 years later, in late February of 2021 upon the occasion of the death of Rush Limbaugh, did I realize how toxic that pull, that desire to be liked by these people, was for me. It was only due to the need to take a stand that Trumpism created, and not any such need that the Obama Phenomenon created, and only after years of it, did I really realize what was happening, how much I was trying to please these people with such wretched views and acceptance of wretched outcomes, and all because I really actually just wish above all that they were not that way.
Sunday, The 21st
On this day, this day that was even more fateful for me than the day that preceded it and for reasons related to what happened on that day, we ventured southward, from the previous day's events, and, in what would be a foreshadowing of what was to come, I made my first-ever visit to Abbeville, Louisiana, where, after fulfilling our primary purpose there, we went southward to the rice mill.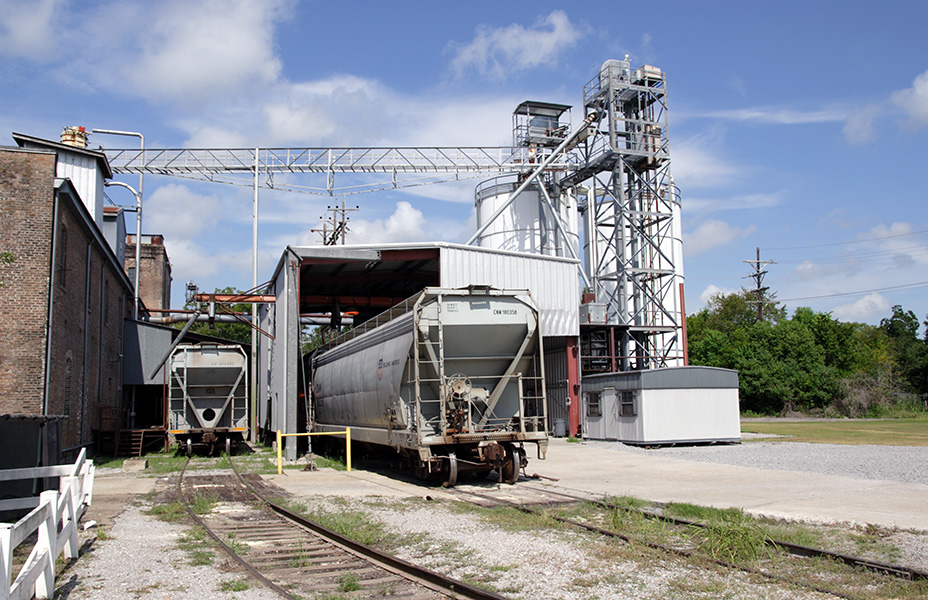 This rice mill, about which I had heard for years, would close in early 2020, causing the closure of almost 20 miles of railroad from Emma to here, and I would heavily document its final year of operation, including the very last train from the mill, as the 2019 and 2020 archives of this website show, but I did not foresee any of that when I made the above image on that first visit here on this day.
Thursday, The 25th
With that new threshold crossed, with those experiences experienced, and with that newfound knowledge, wisdom, and understanding, it was back to work in Whoadieland next week for me, and, on Thursday, I caught the Chip Local returning to Avondale at Willswood in Waggaman, as Chip saw me and smiled at me.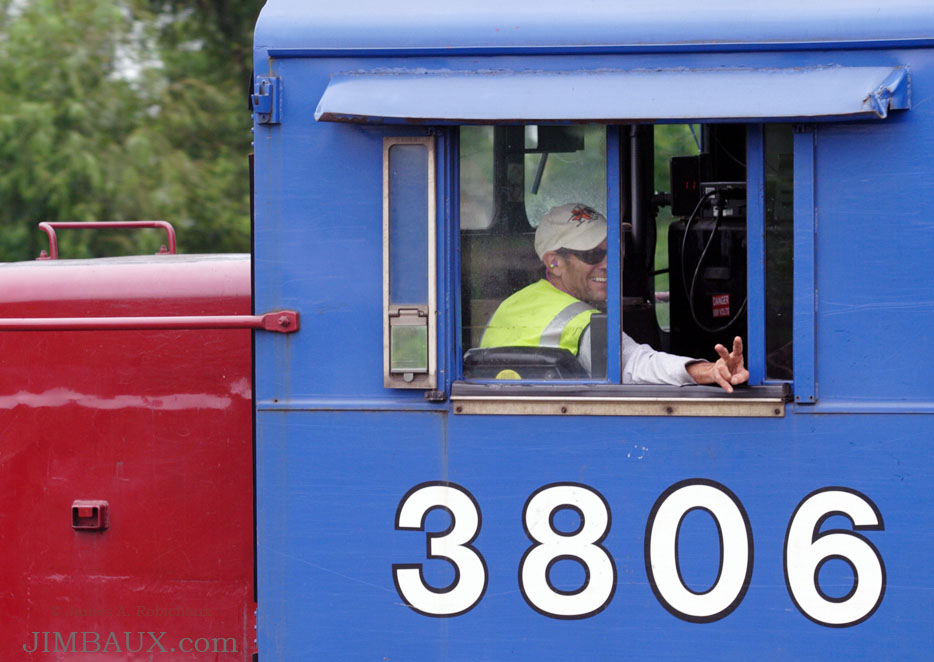 Those were good times, mes amis.
Friday, The 26th
Finally, we end on the New Orleans & Gulf Coast Railway, which had been my stomping ground in the late aughts and which would be heavily photographed by me for the rest of 2011 and then similarly in the latter half of 2014.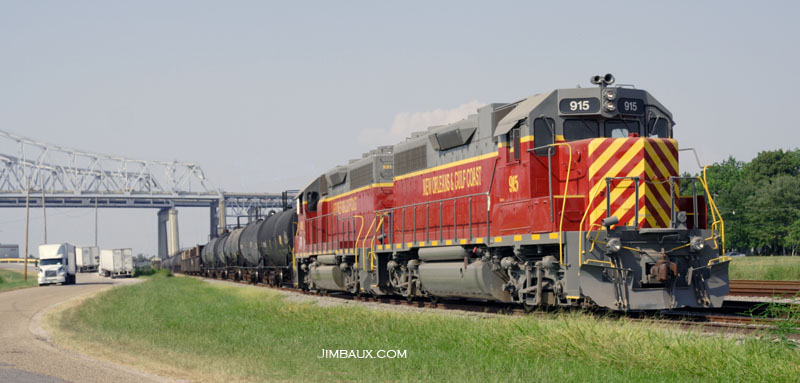 The NOGC is a neat little railroad.
Thanks for viewing the August 2011 Sampler essay. I hope that you have enjoyed the meandering journey from Chacahoula to New Orleans to Raceland to Abbeville to Gretna.
Jim