[Everyday, Jimbaux still says, you're dead and broken!]
It was very rainy today in bayouland, and I had plenty of chores to do.  The rain forced me to stop for awhile, meaning that I found a way to get out by the track, albeit briefly.  I was hoping, as usual, of course, for the Chip Local, which would likely run after the #1 (Amtrak's westbound Sunset Limited), and by the time I got in position for the #1, the rain had mostly stopped.  There were no passengers to pick up at Schriever today.
Here are two views taken from the exact same spot seconds apart.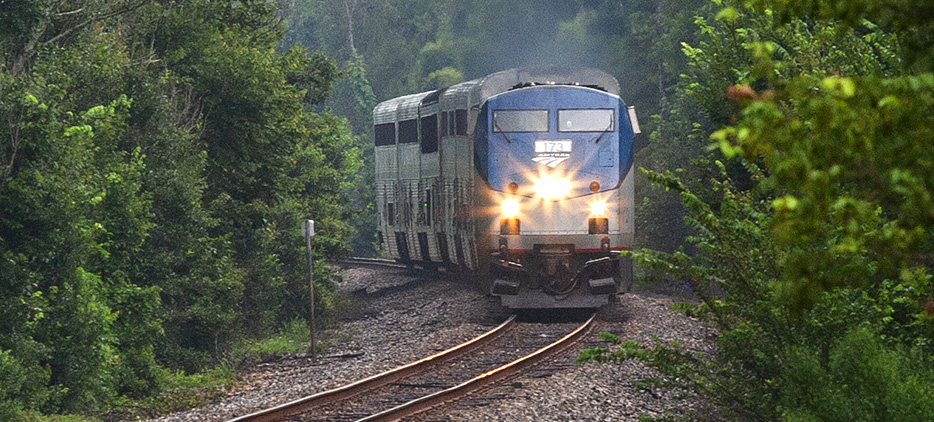 Of course, this is the location featured here with some train pictures I took on Friday.  I hope you enjoyed those!  I really wanted the Chip Local, but we'll have to settle for this today: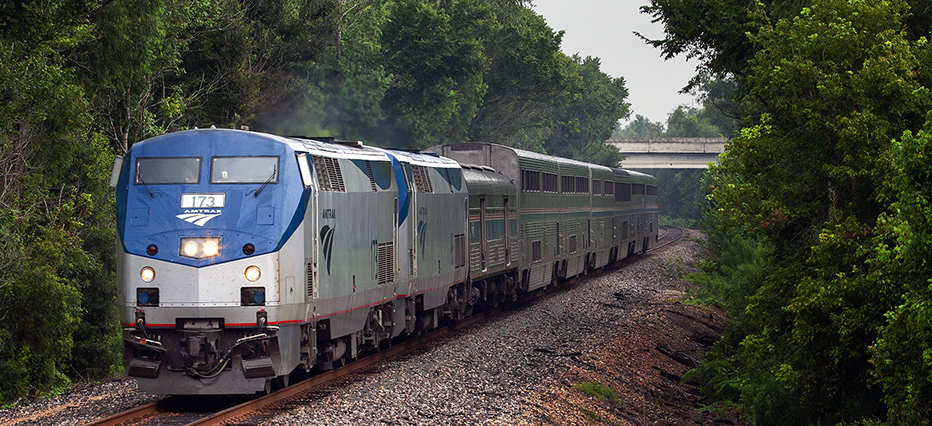 And that really is a wrap for today.  I didn't have much time to stick around and wait for Chip, and it's possible that he made it through before the #1.  Oh, well.
When Will Boehner And Obama Bring The Porkchops?
So, are y'all ready for the big financial meltdown?  It's going to be a swell party, I tell you, full of cookoffs and such!  Make sure you've got some .44 ammo, okay?  Ah, yes, isn't the old saying that people get the government they deserve true?
Site News
July was a very good month for Jimbaux's Journal.  Thanks for all of your love and support for making the site a great success!
Jimbaux