Me being around the Abbeville rice mill early in the morning is rare, and I knew that, with early morning summer sunlight, a lit view of the mill and the railroad cars parked at it would be great. I just needed to get myself there!
And get myself there I did, one day after I got some shots of some neat storms over Wright.
The cars that you see at the mill in these images on the morning of Sunday 28 July 2019, 10 years to the day after I photographed some more dramatic scenes of Canadian-railroad trains on the Fraser River Canyon, were brought there fewer than three days before, when I photographed the train coming in from Erath.
As the side of the mill that faces the railroad tracks faces almost due north, scenes lit like this are not possible in the fall or winter.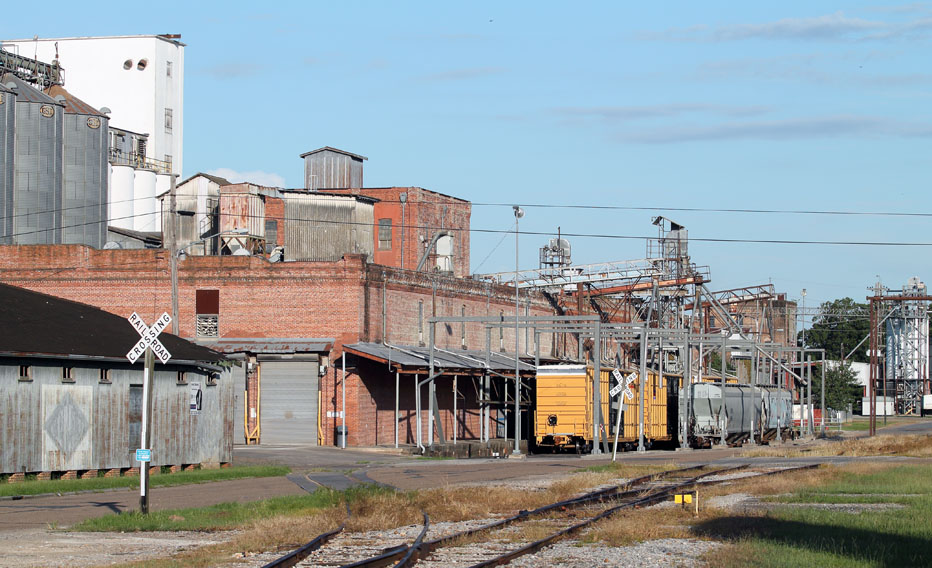 Furthermore, since the Louisiana & Delta Railroad basically never operates here at around daybreak (the earliest that I have ever seen a train here or known in modern times a train to be here is at around 11:00, but even that is rare), photographing just the parked cars in this early-morning light is as good as this endeavor is going to get.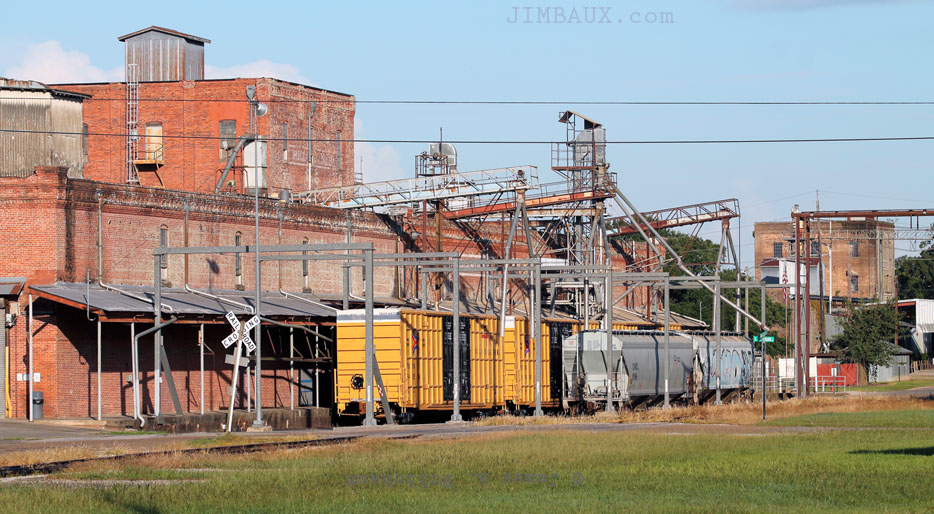 I turn the camera northward for the view along South State Street toward downtown, toward the courthouse.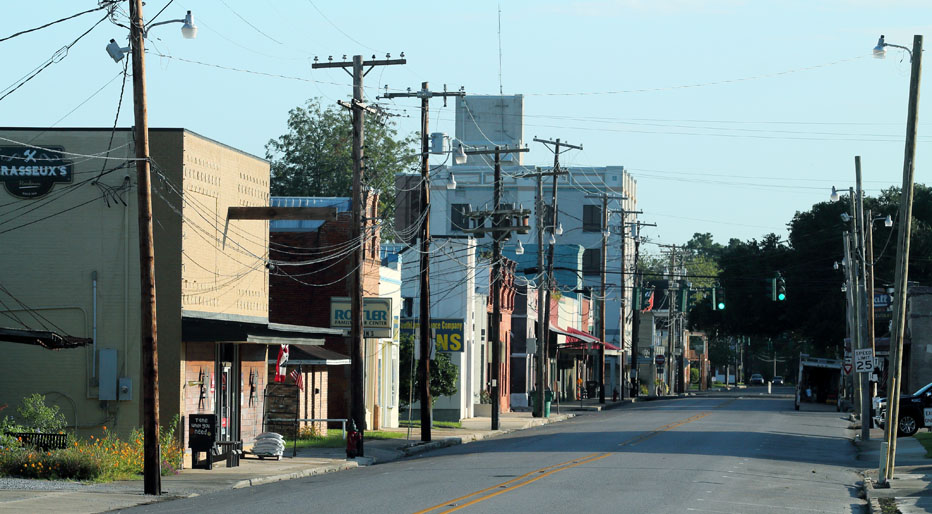 This is a charming, neat little town.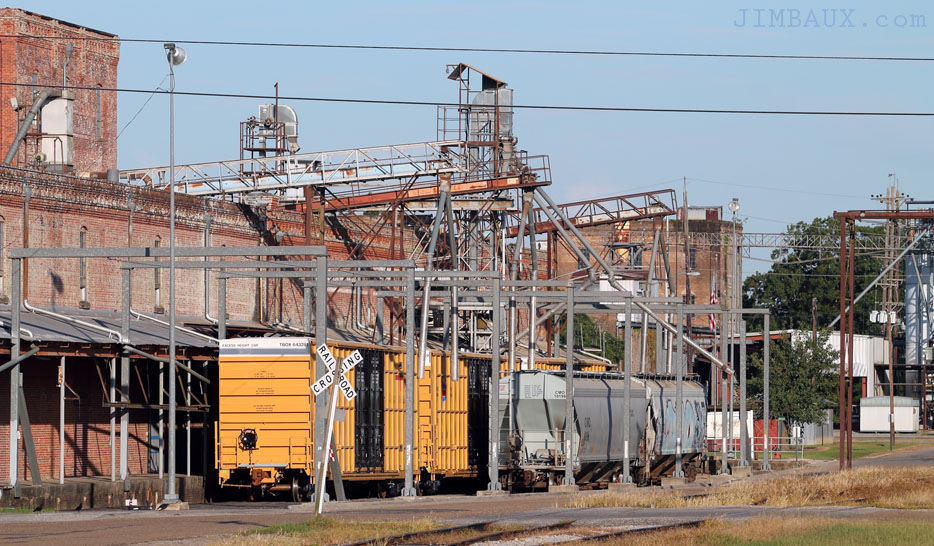 I love this place, even if the people are alien to me and I to them.
I move from South State Street to South Jefferson Street.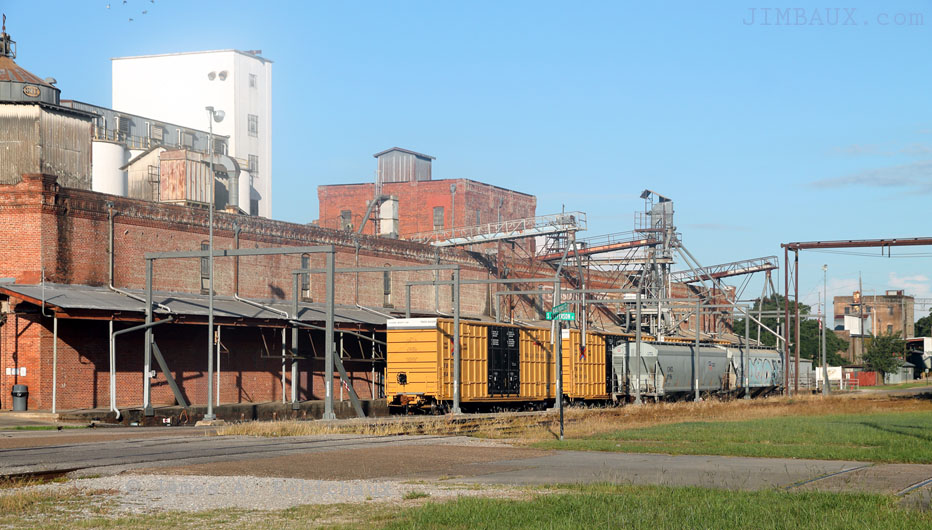 At the bottom right of the picture, you can see the remains of the track that went to the hull loader.
Fifteen years to the day before, my pal The Cajun Porkchop got an image of a train running on this line, a typical more-interesting-looking train of those days.
Yes, below is a self portrait.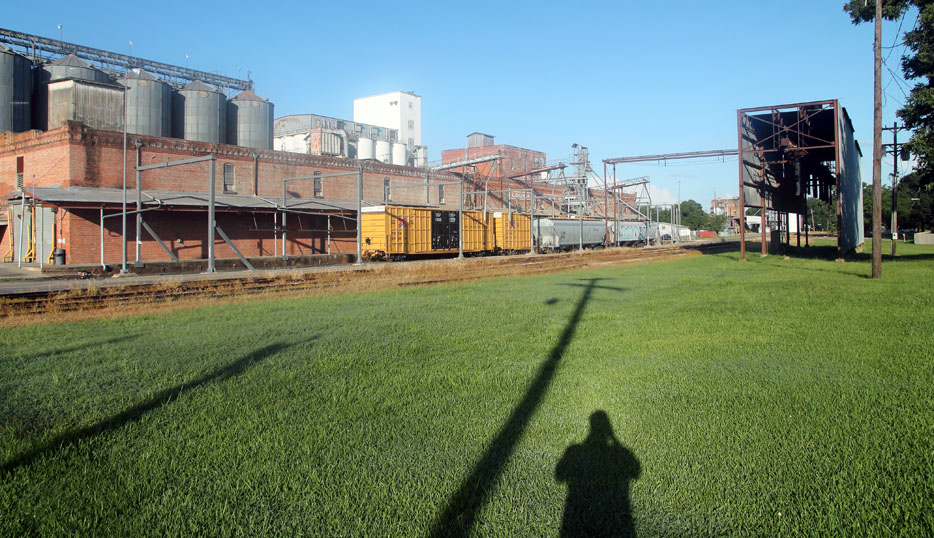 The rice mill closed in the spring of 2020. For most of the time that I have photographed trains on this line, I knew that there was a danger that the mill would close.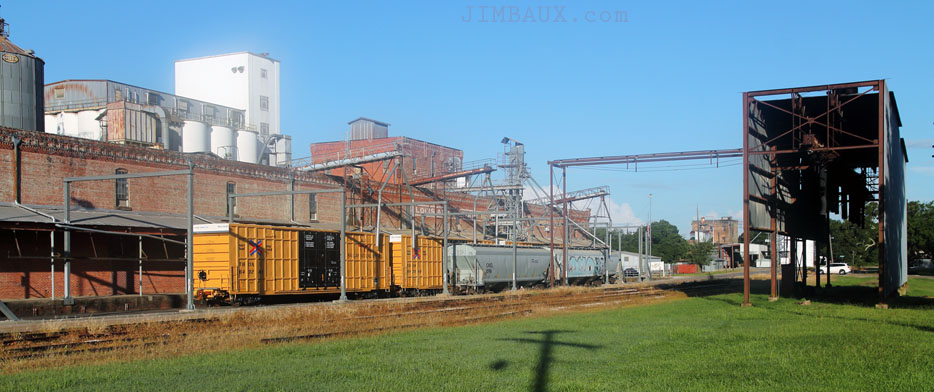 Four days later, one week after the train that brought these cars came here, the next train came, bringing only two hopper cars and a boxcar and pulling the three hopper cars that you have seen in these images but only one of the three boxcars that you have seen in these images.
That is all for now.
Jbx