We were returning to the homestead from Lake Charles, where, due to the recommendation that a few people gave The Duke, we ate at a place called Darrell's, that didn't match up to the hype. The food was not bad, but we won't be back.
After we left Gueydan, we saw, in the open skies of this flat, largely treeless country, a spectacular scene of water over Wright.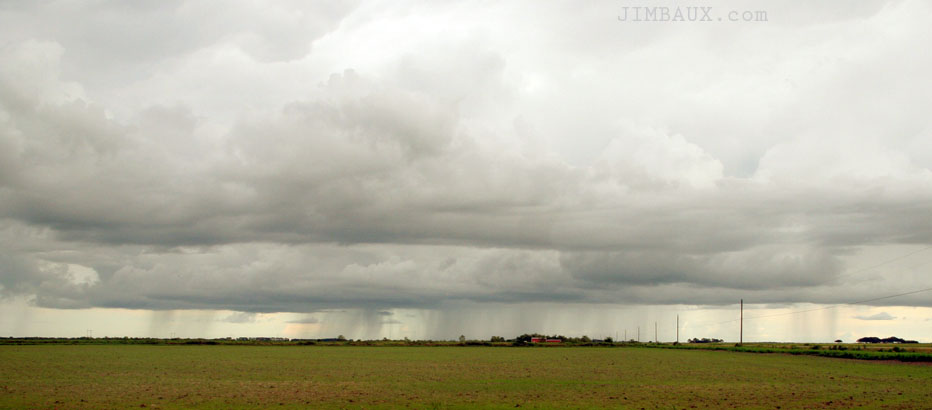 We used the opportunity to look back at the water over Gueydan, too.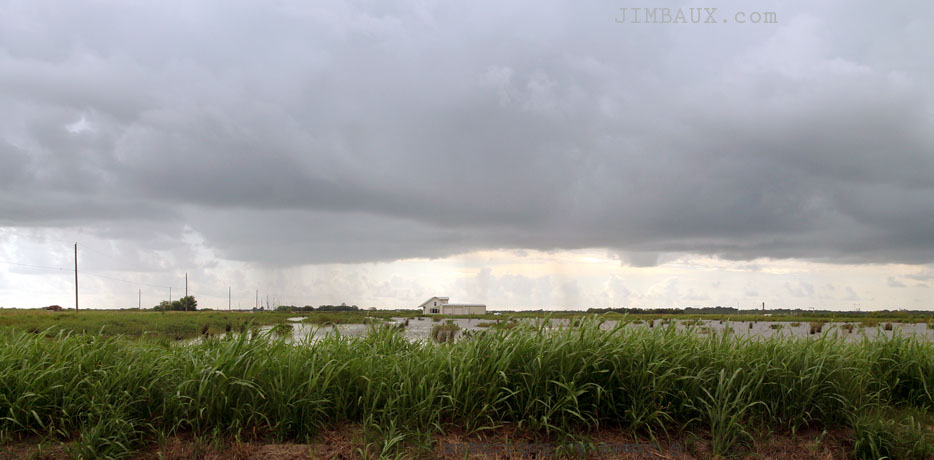 I love the openness of this place, the skies, which is a big contrast from where I was 10 years ago today, climbing the Fraser River Valley with BobE.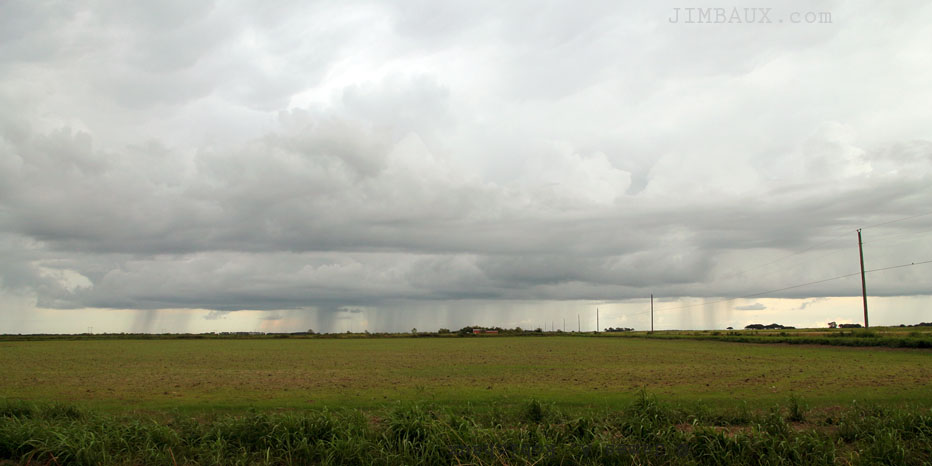 It does remind me of the Great Plains, a fascinating place, indeed.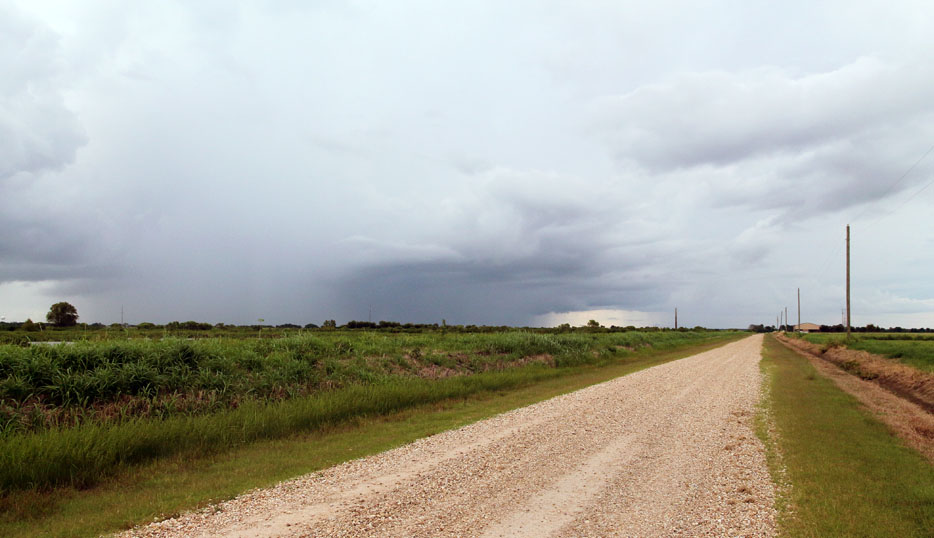 The mountains and the beaches have an alluring charm to them, but there is a stark beauty to the plains, and, usually, it's a show that you have to yourself.
But, as is so often the case, I want to share these shows that I have to myself with others.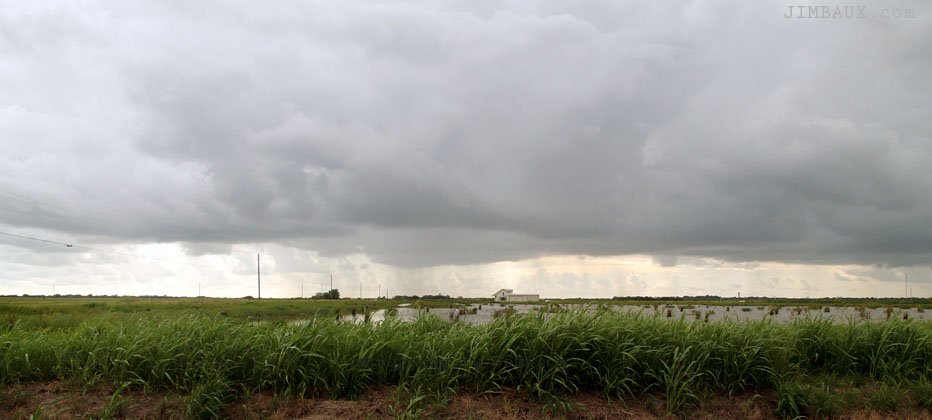 Yes, we're looking back toward Gueydan here, and, yes, I am again being repetitive here. I am sorry.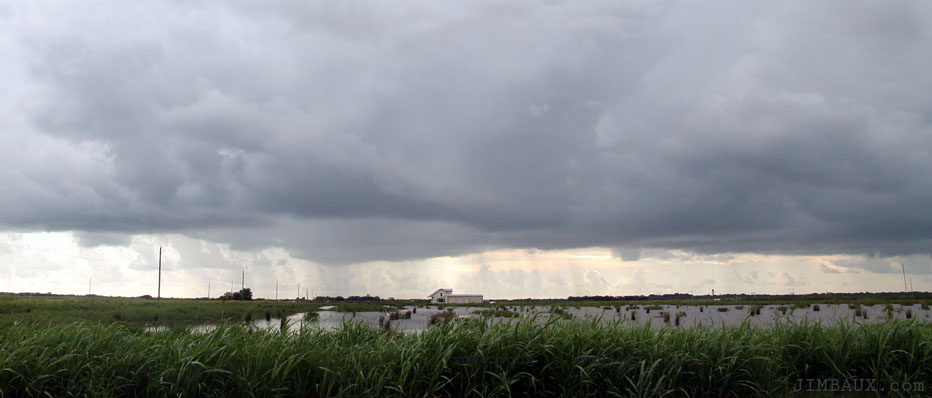 I wish that the railroad still passed here, just south of the highway, as it did until the late 1970s.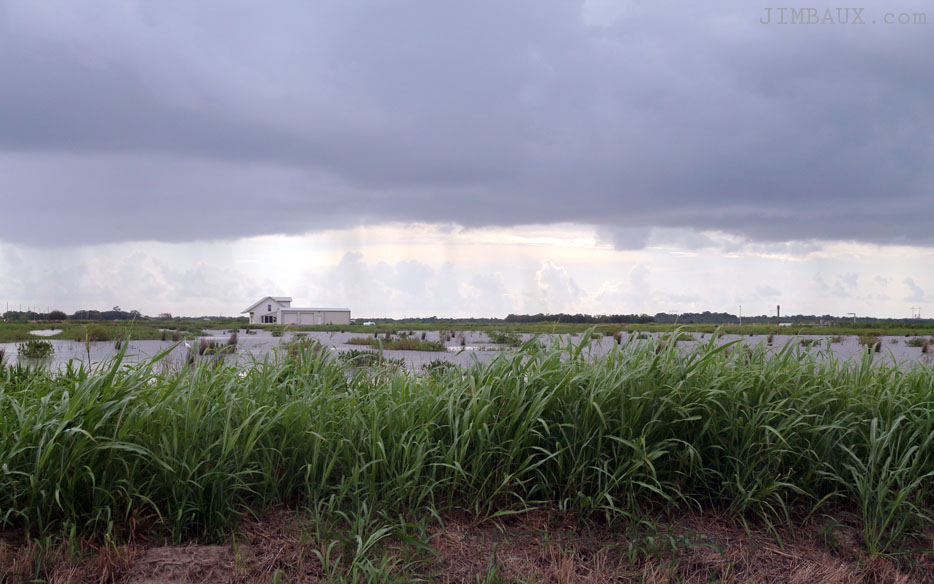 I would love to have seen and photographed trains on this neat line in this stark area, a railroad line that was known as the Midland Branch, the current active remains of which is the line on which I photographed a train two days ago.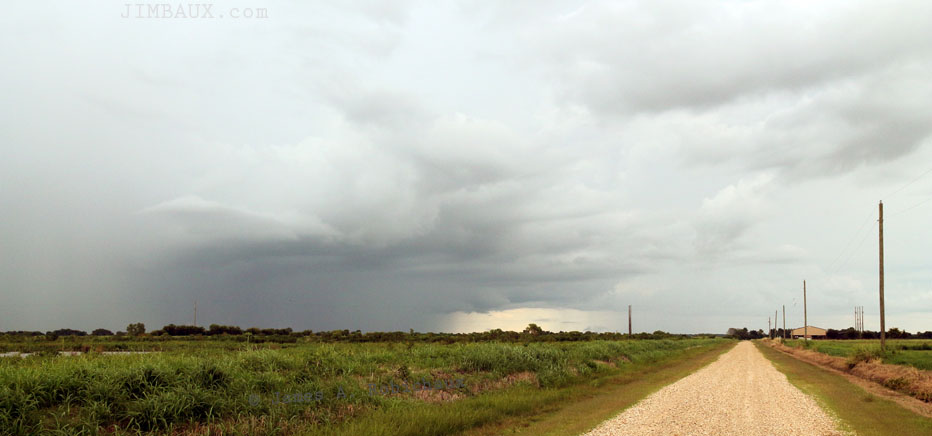 It is almost like the old Rock Island railroad in the Great Plains, and, really, the Southern Pacific would have interchanged with The Rock for trains on this line, because, as will never cease to amaze me, the CRIP had a branch as far south as Eunice.
So, anyway, are the things that I imagine in my stop to see the water over Wright. I hope that you have enjoyed it.
Jbx