On Wednesday 31 July 2019, 10 years to the day after I photographed Canadian National Railway trains on Yellowhead Pass, I made a few images with the storm light in the somewhat less-dramatic area of Vermilion Parish, Louisiana.
Perhaps I was scoping out the Abbeville Branch in the hopes of finding and photographing a train running, but, while there was no train on this day, I did get a shot of the shiny new boxcar that was set out there on the 25th when the last train came, on the last day of the month in which it was built, sitting in the West Erath track.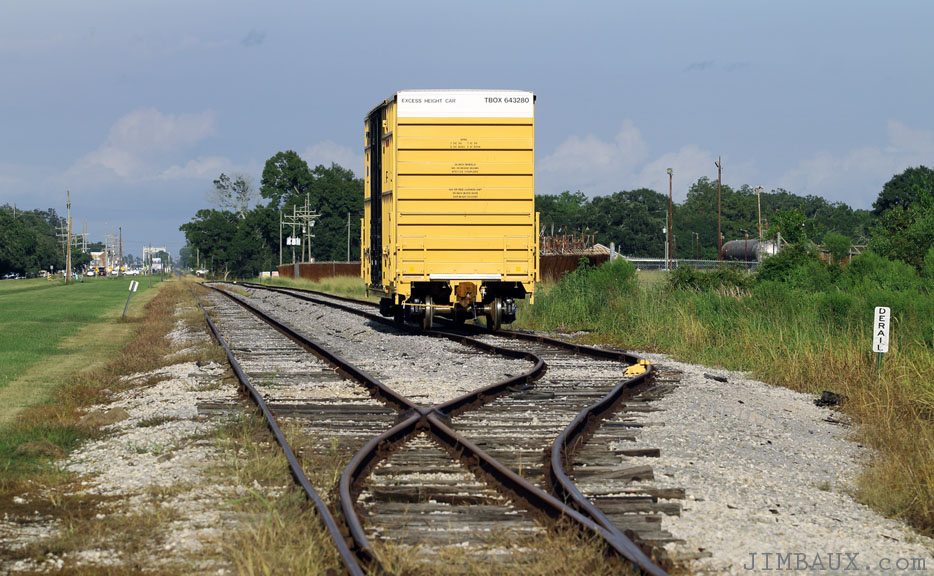 I like what that image reflects conceptually.
Let's see a different view.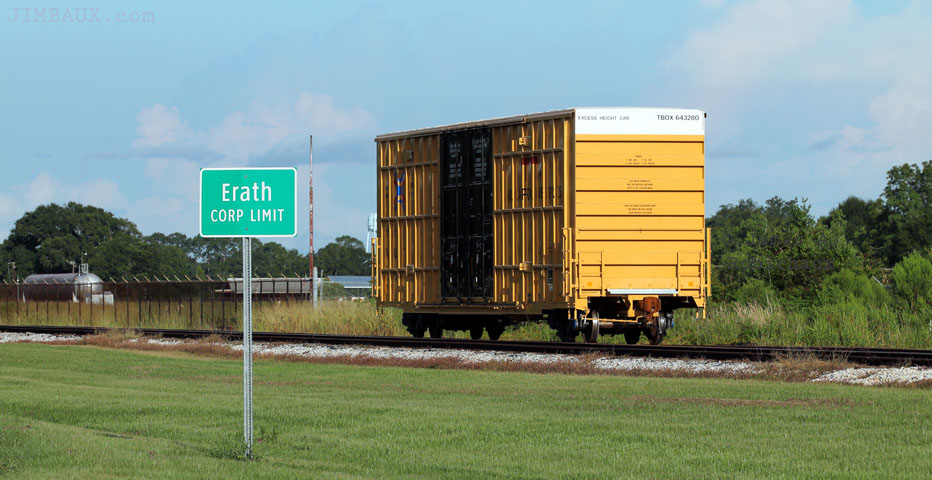 The next day, while I was on my way back to New Orleans, the train would come and would set out another boxcar on top of this one and continue to Abbeville with one boxcar and two hopper cars. I got plenty of photographs of this action!
Jbx