This One Will Be Different!
Greetings, and welcome to the July 2010 Sampler. The year 2010 was a year of painful transition for me, and much of it hinged around explosive events that happened in July, which also happened to be a very photographically memorable month.
Plenty of events were tied together. Plenty of highways merged. Several streams confluenced.
I had to face some demons.
I also took some pictures!
Sunday, The 4th
Now, there was nothing terribly remarkable about this Independence Day, though I did photograph some stuff back at Le Jardin in preparation for selling them.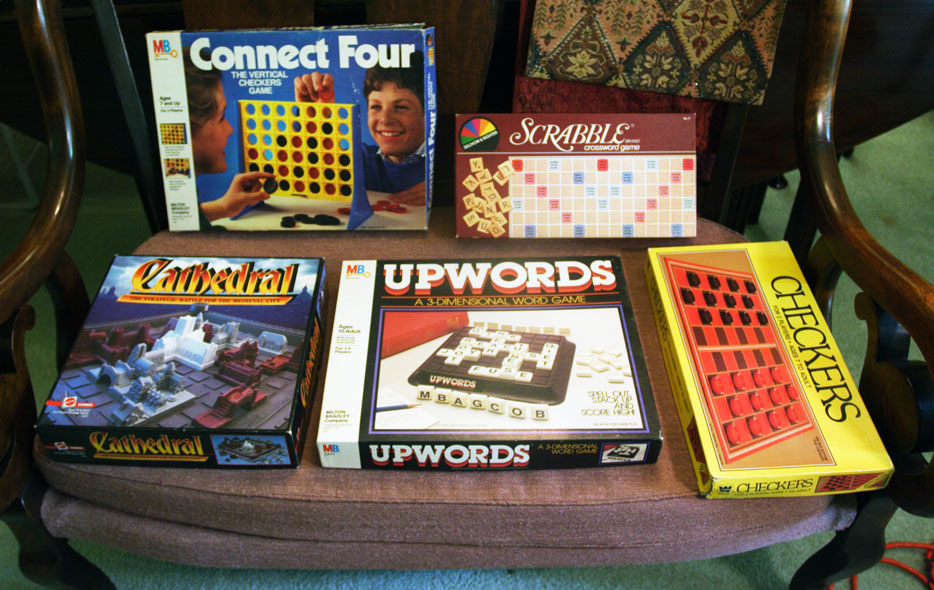 I did sense myself leaving my home permanently, and that eventually happened more than eight years later, but not at all in the way that I imagined in July 2010 it happening.
Monday, The 5th
There is another uneasy relation with these items.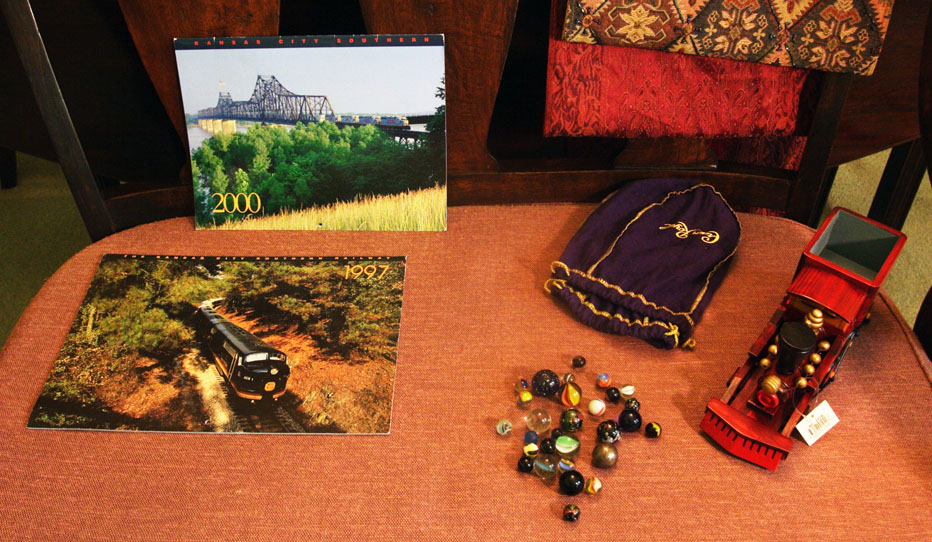 Exposure to bigotry in your early life really affects you.
Saturday, The 10th
So, I went to Texas for the weekend, to hang with one of my foamies, the second time that I am in Texas in 2010, the first time being when I returned from Mexico on January 2 and 3.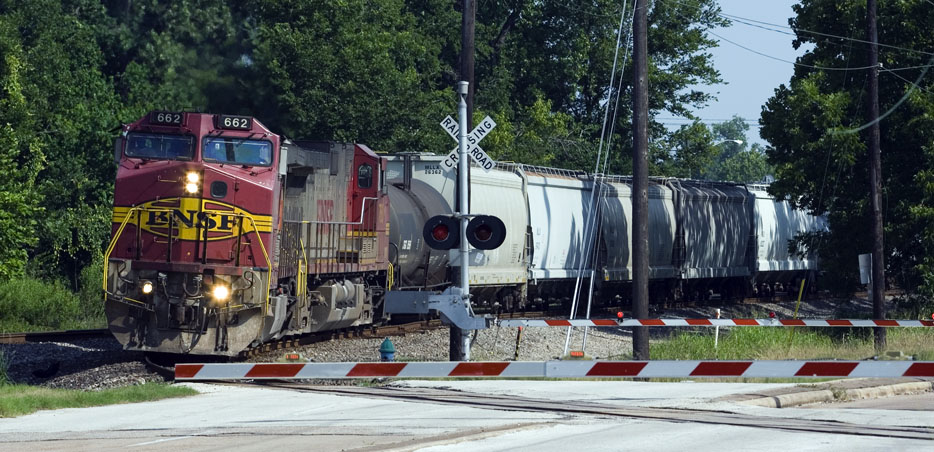 That is a BNSF Railway manifest train with a solid Superfleet set of locomotives turning westward at Belt Junction.
I was hanging out with my foamie there, I guess because we were really supposed to have done that on January 2-3, but that eight-hour delay at the border crossing nixed that.
Anyway, he snapped this picture of me as the train is moving through Belt Junction.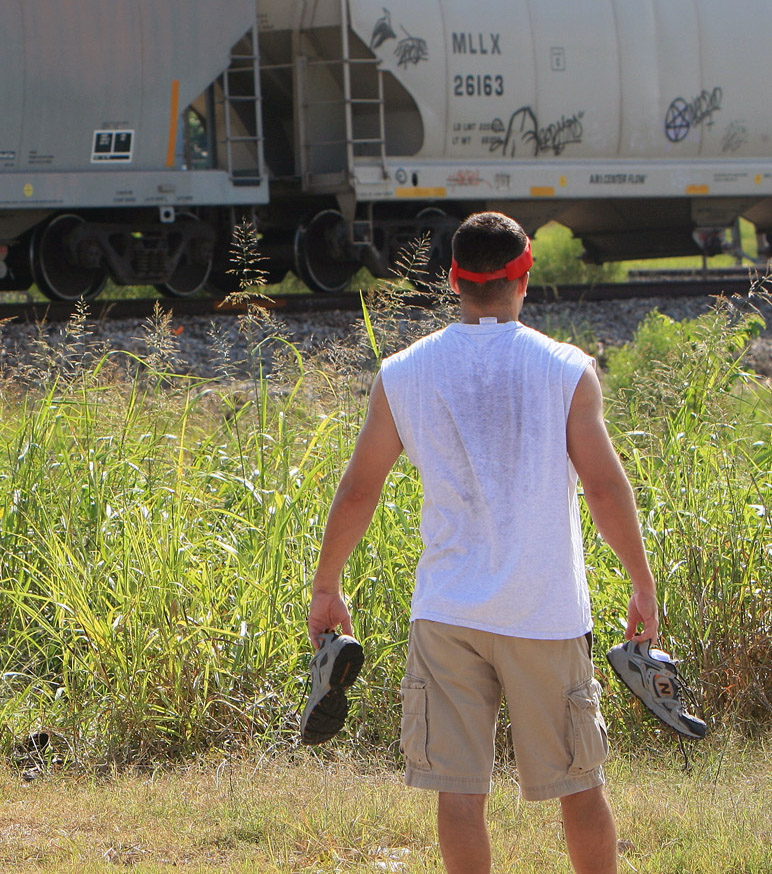 Now, after looking at that picture, understand that, two and a half months later, I lost about 20-25 pounds. It wasn't because I needed or wanted to lose weight.
Monday, The 12th
I guess that I returned to New Orleans on Sunday evening. After the day job thing on Monday, I immediately boogied for Mississippi to get, for the third time in 2010, some shots of the Kansas City Southern Railway's Hattiesburg Turn, still hoping to get some shots on the line before it was rebuilt.

I remember just not having a good feeling about everything when I took this picture, like some sadness tinged with resentment.
Wednesday, The 14th
I remember feeling the same two afternoons later when I stopped by the former KCS yard office along Airline Highway in Metairie, knowing that it would soon be demolished.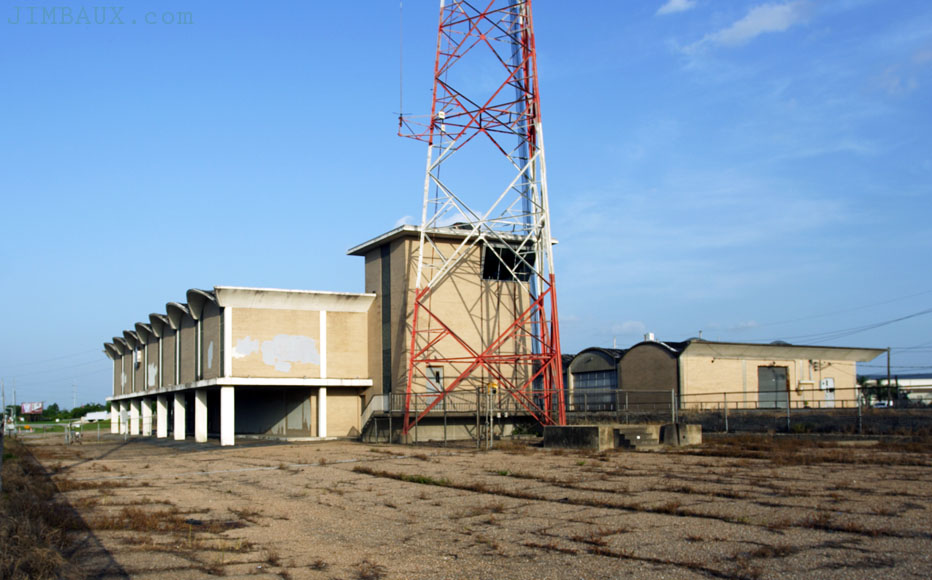 That was a neat old building, and I am not the only person who misses it.
Anyway, I was gearing up for some far-off travels!
Saturday, The 17th
Thanks to the fact that The Duke was funding most of the journey, I was able to travel to far-off neat lands.
Here we are at Aucoin Farm in Henniker, New Hampshire.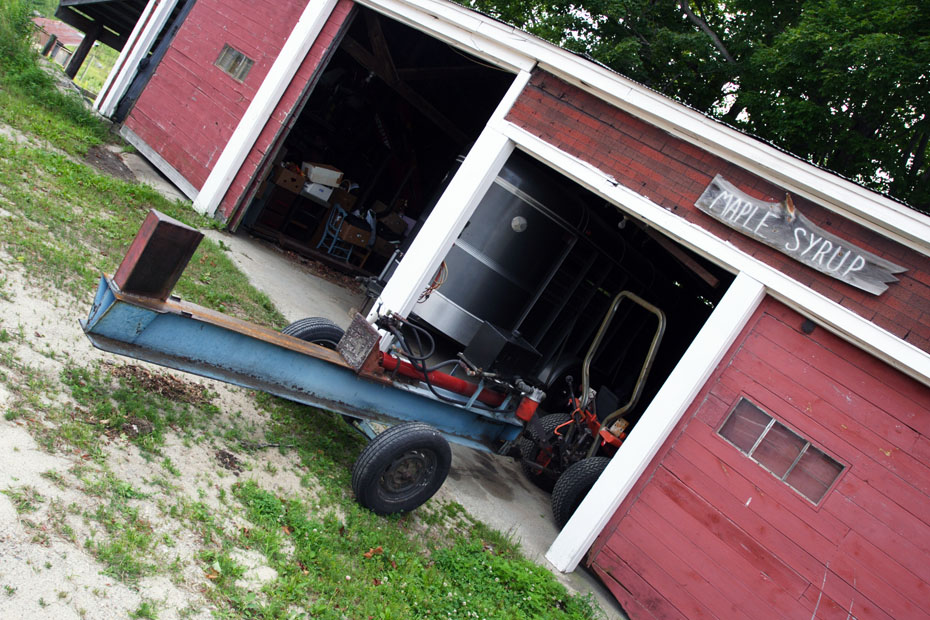 That was fun, and there were some neat barnyard cats there, too!
Sunday, The 18th
We then drove across the state of Vermont, which did not take very long, even though we stopped along the way to see things and take pictures, into the state of New York, where we visited Fort Ticonderoga.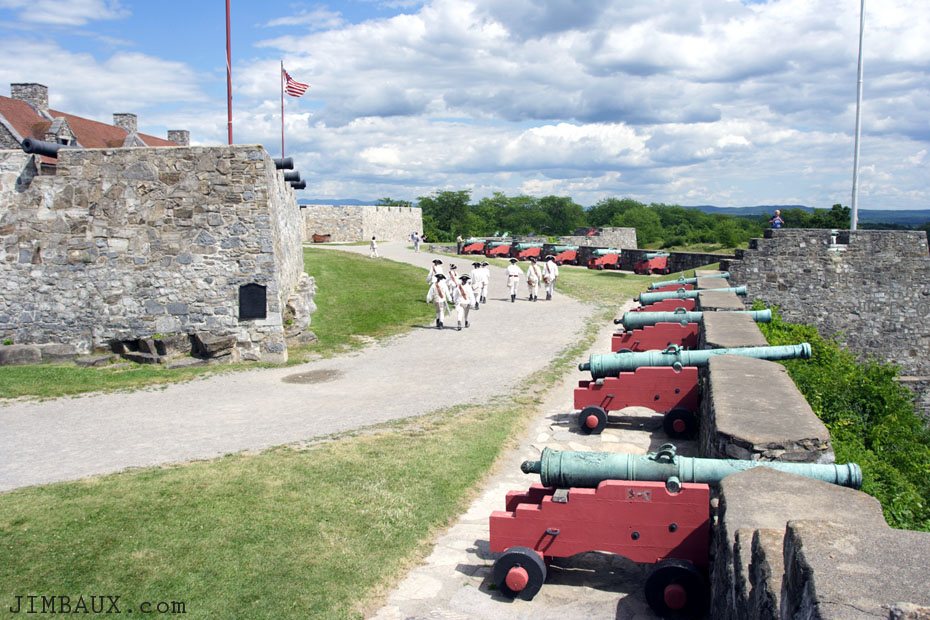 This place is really neat, as is the story behind it!
We crossed into Canada I believe that night, if not the next morning. I don't remember!
Monday, The 19th
We are in Ottawa, the nation's capital city, and we visited Center Block, the nation's Parliament building. One of the things that we did there was go into the clock tower for the view around the city.
That was a really neat experience. We then got to see the guard change at the Tomb Of The Unknowns, also a neat experience.
Tuesday, The 20th
We visited the Royal Mint, where some work was being done on the structure.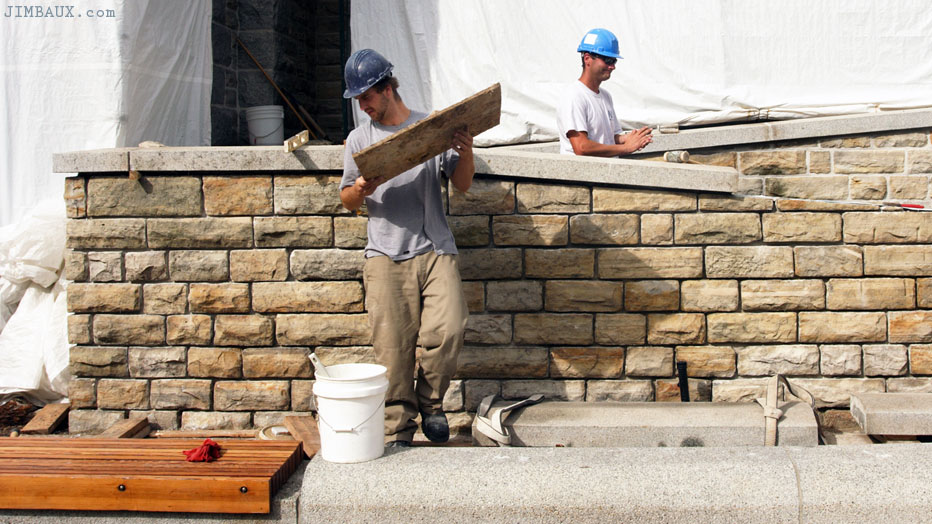 We then visited the Notre-Dame Cathedral Basilica and then drove eastward to Quebec City, where we visited the town.
Wednesday, The 21st
We awoke in Quebec City and did a few things in town before leaving. We then worked our way southward toward the US border, stopping to visit a neat little town called Lac-Mégantic.
This place had a yard and crew-base for the Montreal, Maine & Atlantic Railway, a neat regional railroad, and I took some pictures of locomotives at the yard.
On our way out of town, we caught a local train coming in from the west.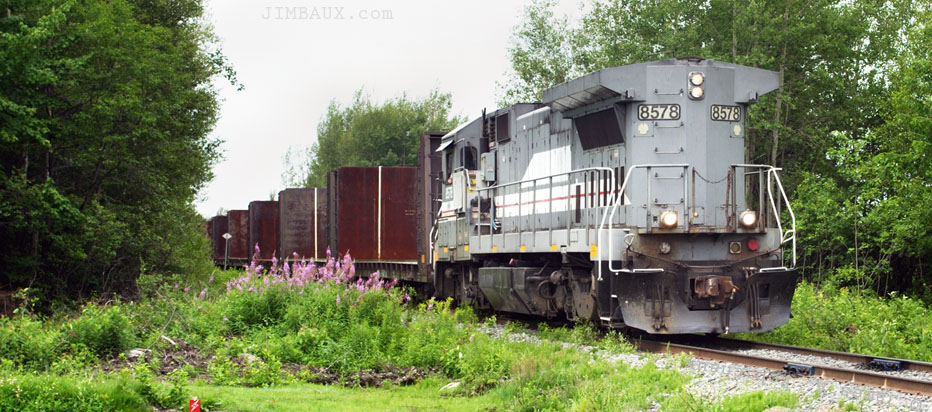 Yay, now I have photographs of a moving train in the province of Quebec!
Three years later, a great tragedy occurred that will always mar the memories of this town – both mine and the residents of the area – and this "neat" railroad, which ceased to exist a year after the tragedy that killed 47 persons.
We crossed the US border and entered the US state of New Hampshire. As I type this a decade later, it would be the last time that I enter the United States of America, and, with growing fascism and neoliberalism, I am thinking of leaving.
The Quebec-New-Hampshire border is along a mountain ridge. Not long after we started moving downgrade after leaving the border crossing, I noticed a huge problem: the brakes on this rental automobile were not working properly!
The Duke didn't realize how bad the situation was until we arrived at some town where we could pull off and let him drive. He was impressed at my abilities in downshifting my way down the mountains! The situation wasn't so bad that we couldn't pull that off, but I remember that we got another rental automobile.
We spent the night in Gorham.
Thursday, The 22nd
This was the last full day of the trip and also the most relaxing. We started either in Berlin or Gorham, interesting and pretty places and then went through the Crawford Notch, stopped to visit the Mount Washington Cog Railway but didn't ride it, and then continued southward and found this Conway Scenic Railroad train it Bartlett.
We then went to the Albany bridge and then drove across the state of New Hampshire and crossed the Connecticut River into Vermont at Fairlee, where we immediately found a southbound Vermont Rail System train.
We chased it southward, and it was beautiful, a small train with traditional railroad cars, about half of which were flatcars loaded with some sort of construction materials, and a single locomotive in the neat Green Mountain Railroad paint scheme; we photographed it in Norwich and Lebanon. We got some really neat shots of it!
I think that we slept in Bellows Falls that night.
Friday, The 23rd
This was the day that we were to head to the airport, and I was supposed to meet with someone special back in New Orleans either that night or the next day.
We got a few shots of a locomotive moving at the railroad yard on the island in the middle of the Connecticut River in Bellows Falls before heading to the Manchester Airport.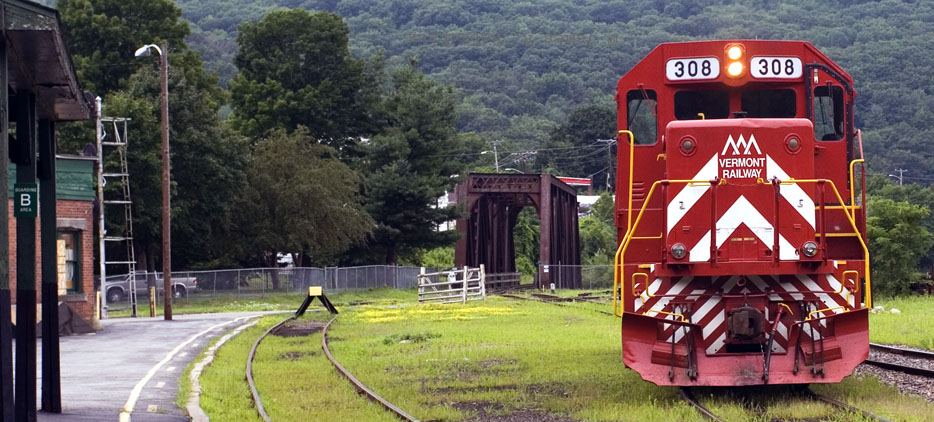 That was all. We flew from Manchester to BWI before some communication error caused us to miss our flight to MSY, necessitating us to have to basically sleep in the airport until the next morning. This really angered and infuriated us, and it interrupted my serious and important plans back in New Orleans, but I did use the time to process, on the employer's laptop computer, some of the shots from the trip.
That Weekend
It still seems so cringey to me years later, but, as I have gotten to know myself better, I am better able to forgive both myself and her. There were plenty of bad assumptions that had to erupt like lava from me to be who I am now, and, ultimately, I am better for it.
That's all that I will and even really need to say about a weekend that I had, shortly thereafter, packed with so incredibly much meaning.
Thursday, The 29th
I don't remember the details. I don't remember if she was with me then. Probably, she wasn't. Probably, I came back here later to show her a place that is important to me, and, probably, these Yellowbonnet locomotives were still parked here.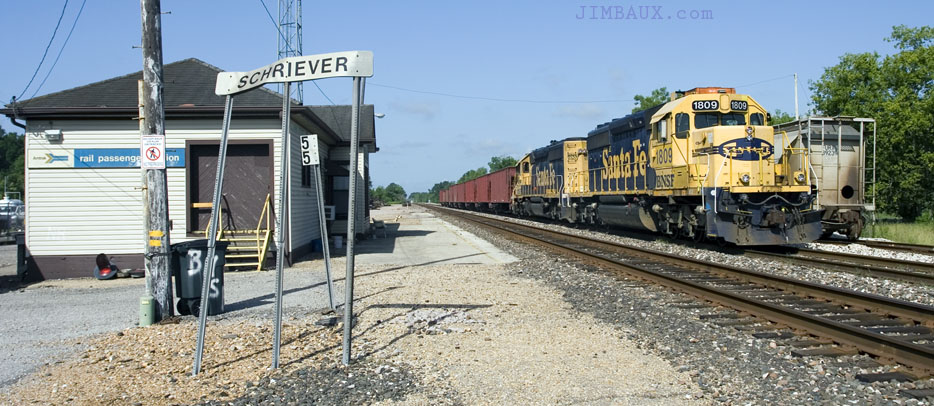 I really like those things, and that may have been the last time that I saw Yellowbonnet locomotives parked there.
The Rest Of The Month
The rest of the month, too, would be embarrassingly and painfully bad for me (and, probably to some much lesser degree, for her, too.)
But it led to me becoming the better person, even if a person still with many faults, you know today.
And I guess that that is something worth commemorating.
Peace.
Jbx