Greetings, and welcome to the June 2012 Sampler essay, where you will see one example of the photographs that I took on each day of June 2012 on which I took pictures.  As explained in the "April 2012 Sampler" essay, in April 2012, I began the practice of traveling from Morgan City to New Orleans (or Jefferson) on Friday afternoons, a practice borne from the unsustainable professional-and-living situation that I had at the time, a practice that would last until the early autumn and be permanently ended once my tour of duty near Berwick Bay ended in early November.
Some of the days depicted in this essay, including the first and the last, each a Friday, are of that pattern.
Friday, The 1st
On this day, after getting several pictures in five other parishes, I ended the day at CTC Live Oak in Waggaman, in Jefferson Parish, like this.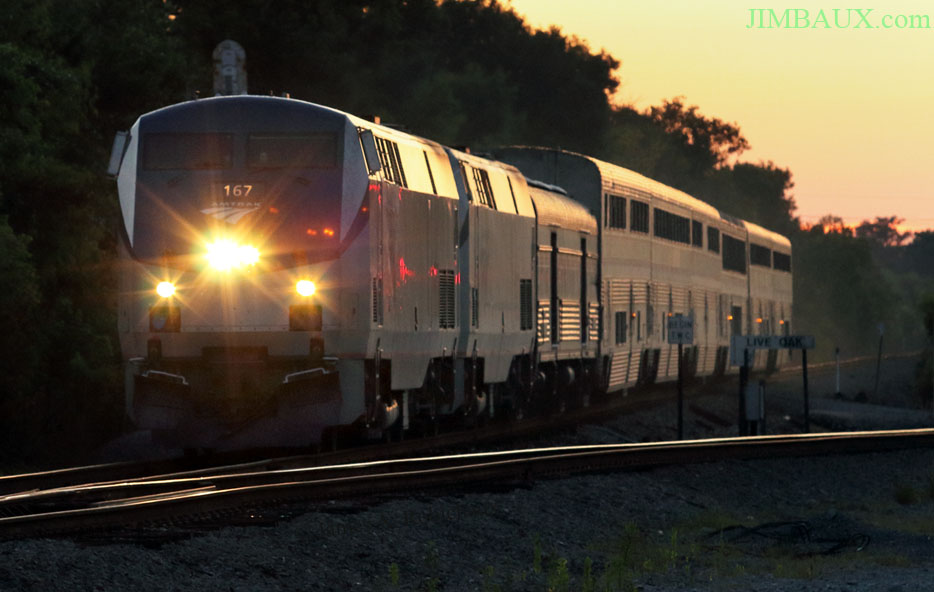 That's Amtrak's eastbound Sunset Limited riding its last few dozen feet on former Southern Pacific rails before it crosses over to former Texas & Pacific Railway and former Missouri Pacific Railroad trackage for the rest of the journey to the Huey P. Long Bridge.
Saturday, The 2nd
I don't know what I was thinking, but this is Prytania Street in New Orleans.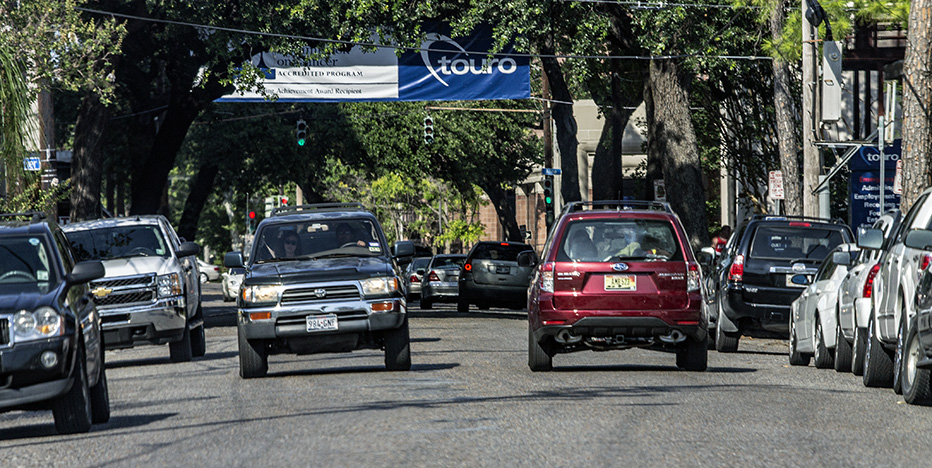 I then went eat with Saint Jude.
Sunday, The 3rd
Here is the morningly CSX transfer run to the Canadian National Railway in the New Orleans Gateway making its way back to CSX Gentilly Yard in New Orleans with cars that it picked up at CN Mays Yard in Metairie.
This is in City Park, and this day is, in retrospect, notable because of what Trumpism has revealed.
Tuesday, The 5th
This was the day of the Transit of Venus.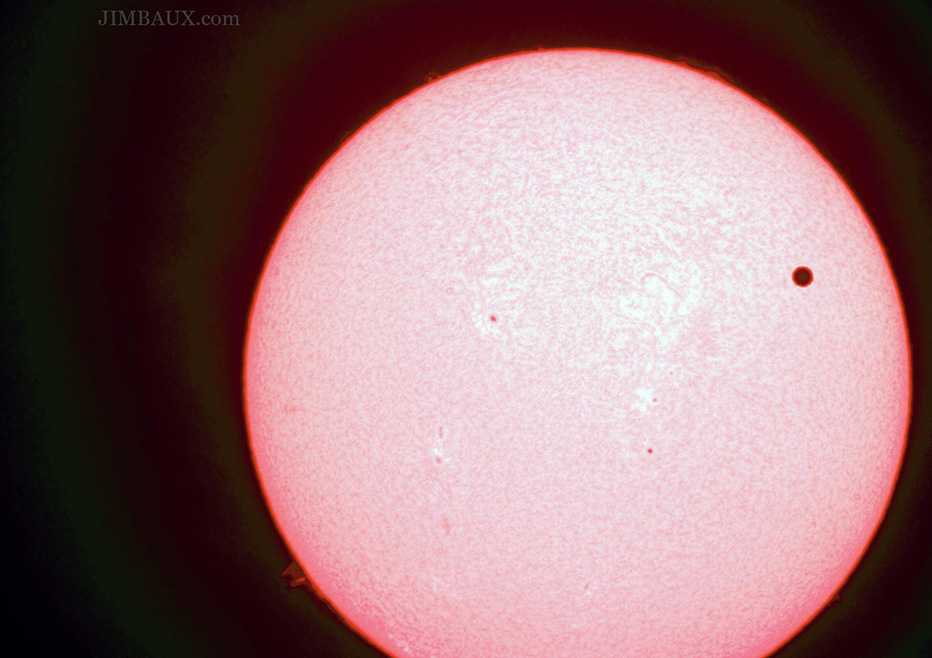 Just read the photo essay from that day for more information.
Friday, The 8th
Here is the Chip Local eastbound in the rain on a Friday afternoon as it arrives at the sacred and profane location of Schriever.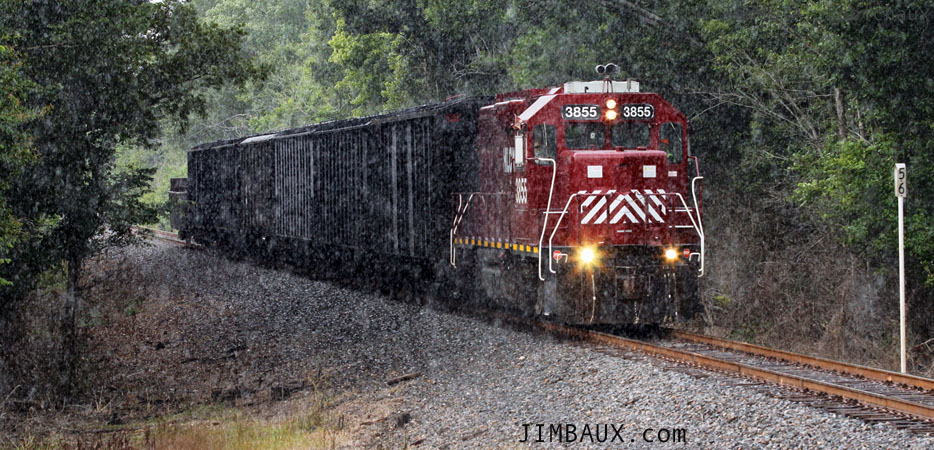 Yeah, I am crazy.
Sunday, The 10th
Two days later, it's a Sunday morning, which means that I'm going to get some pictures in New Orleans before heading west to home in Bayouland, a home that I would learn four months later that I would permanently lose.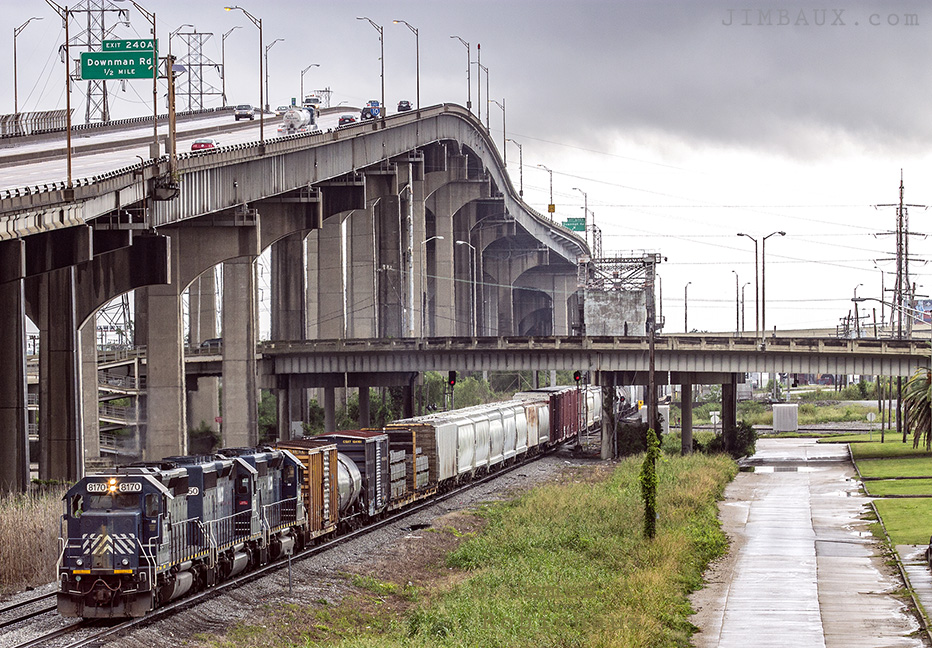 That day was the only time that I did that shot, that I recall, and I got a few good pictures on the journey westward that afternoon.
Friday, The 15th
I don't know why the only pictures that I managed to get on this Friday afternoon were of this scene.

Perhaps it had something to do with the rain.
Sunday, The 17th
Here I am in Old Metairie on a Sunday morning, getting Norfolk Southern's transfer run to CN Mays Yard coming through.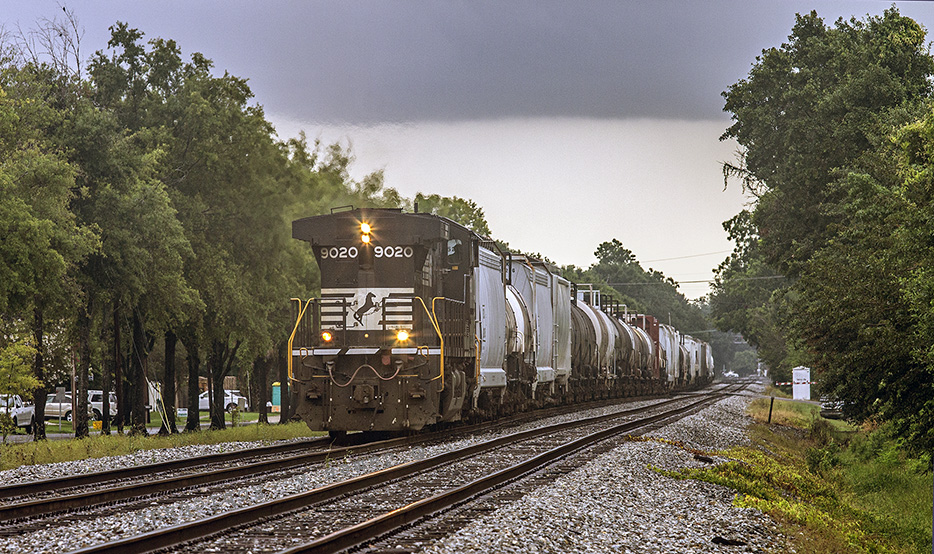 Later that morning, I'd get a couple of shots of Union Pacific Railroad train QLIWX at Alvar Street in New Orleans.
Sunday, The 24th
What on Earth was I doing in Berwick on a Sunday morning when I had to spend all week in that area? That was my weekend to work, and that's far from the only reason that I had to quit that job.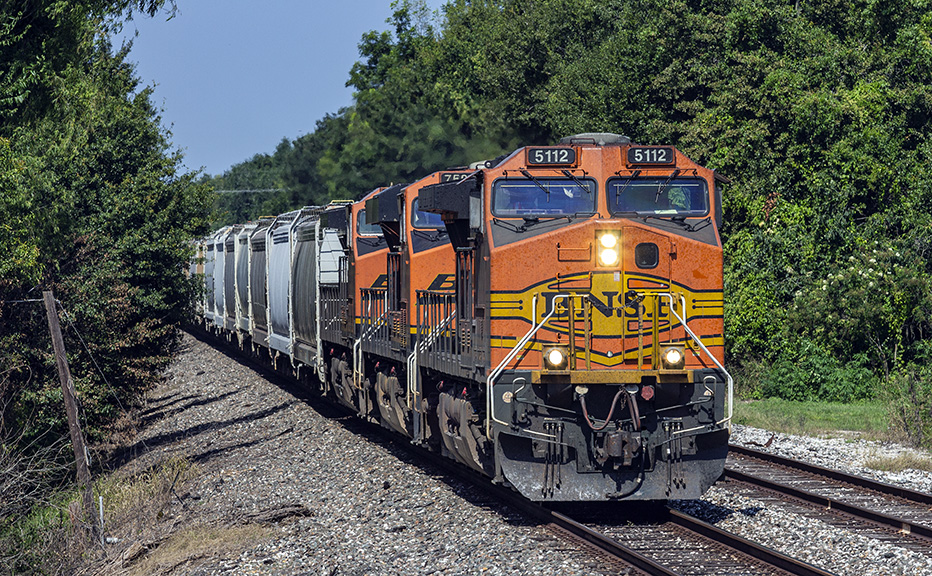 That's about the most boring "correctly-lit" train picture that I have ever taken, which is why it has never been published before.
Tuesday, The 26th
This looks really familiar.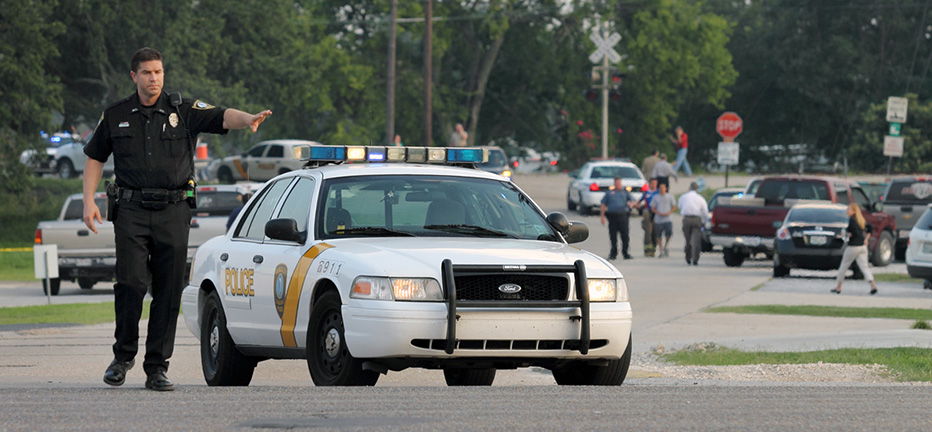 The reason was very different, though.
Wednesday, The 27th
The story continued the next day.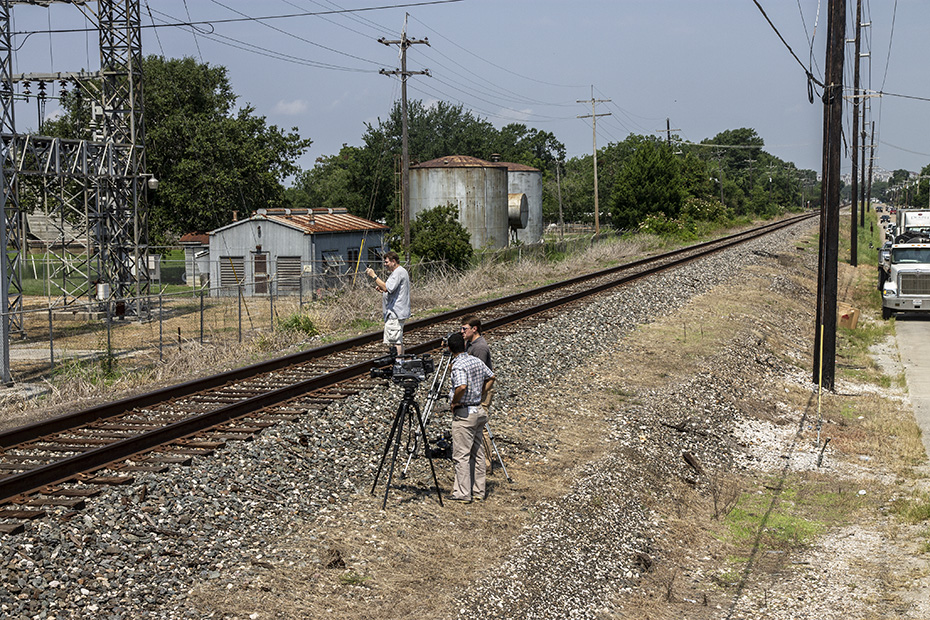 It was hot.
Thursday, The 28th
This doesn't look right.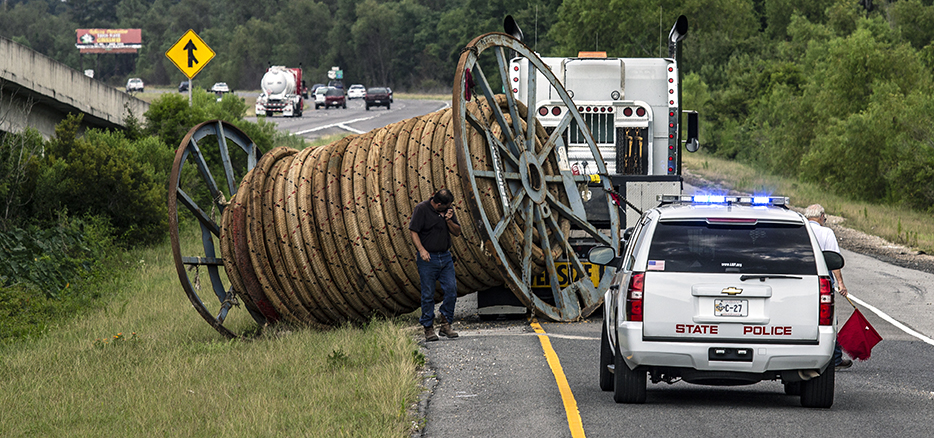 I hope that the guy's ego recovered.
Friday, The 29th
We're really ending on a good note here!  I remember this day well, and it's one of those Friday afternoons on which I get many pictures stretched out over various places on my long drive back eastward, the highlight of which is this shot of the Chip Local with three cars crossing Bayou Des Allemands eastbound.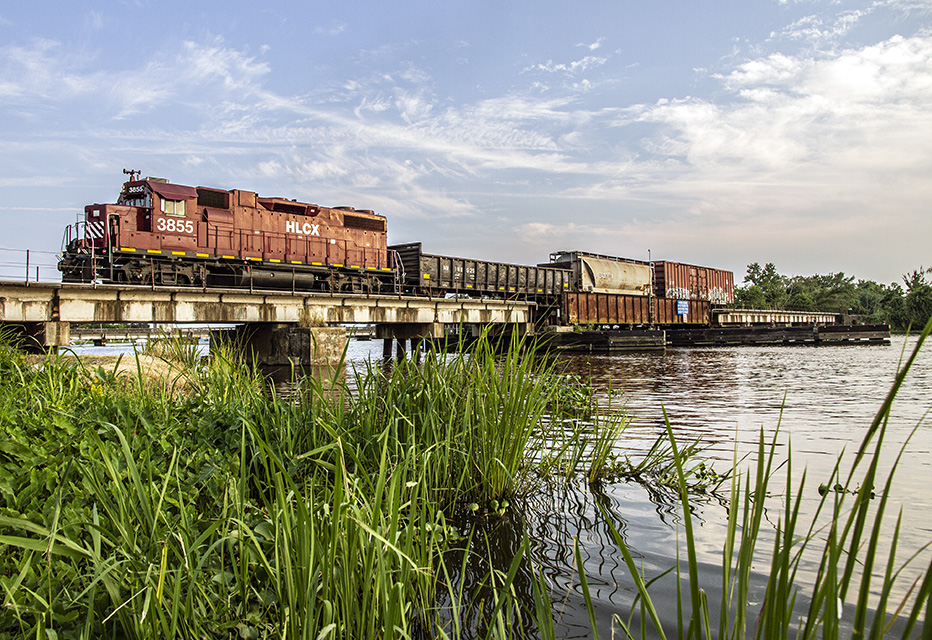 That's an example of making the best of an unfortunate situation, and the full post from that day is really worth reading.
That's all from June 2012.
Jim