Jimbaux is crawling back to the start.
Unceremony
My experience this morning reinforced the perception that foaming is a thing of the past, even though I got a promising shot late in this morning. This post is also a follow-up from yesterday, in which I, among other things, scoped out the Port Of Iberia hoping to see some movement of pipe by rail.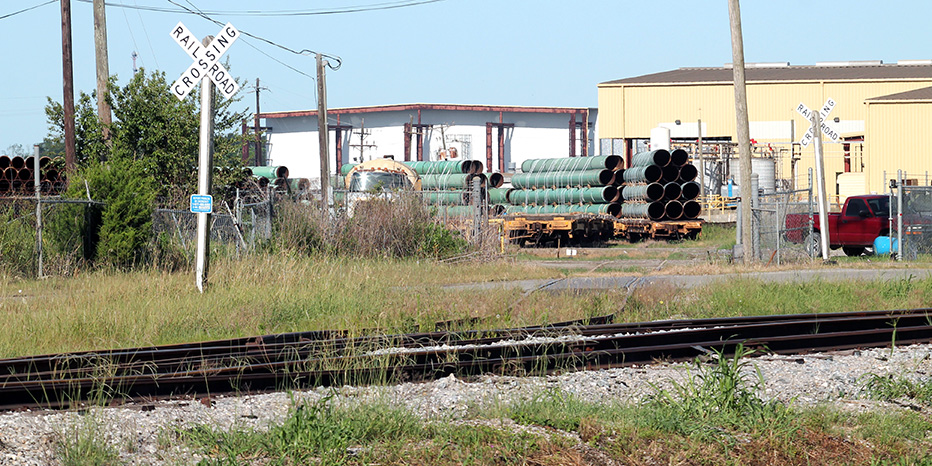 Before I went hide in the shade, I got a shot of the parked loaded pipe cars.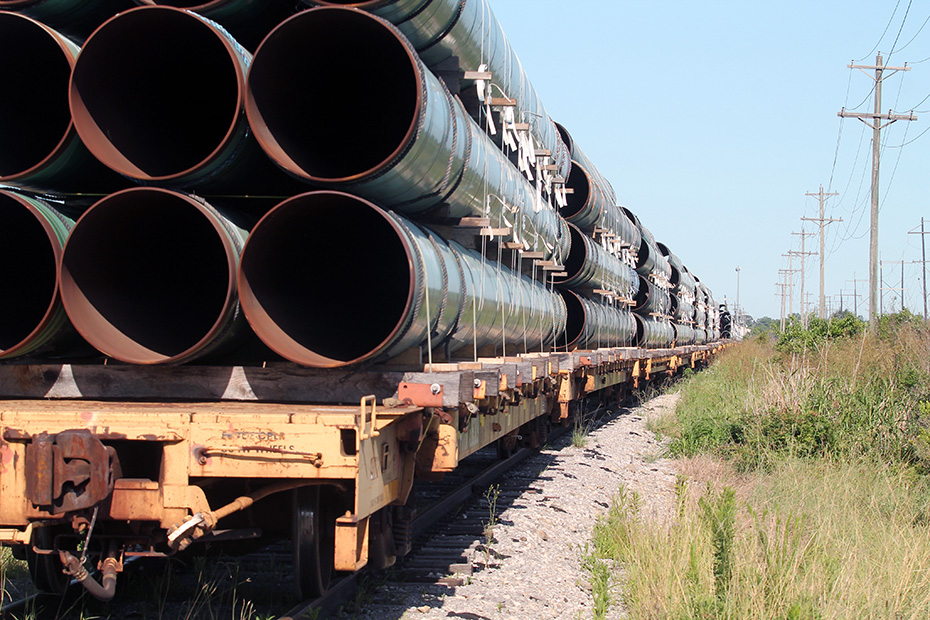 At mid morning, I was sitting in the shade of a tree just north of the port of Iberia and just north of the Pesson Spur the where the LDRR 3529 is part. I was waiting for the Louisiana & Delta Railroad to start moving this train, but I was too damn early.

CV yesterday at The Interchange yard told me they should be coming here first thing this morning, but I am too early.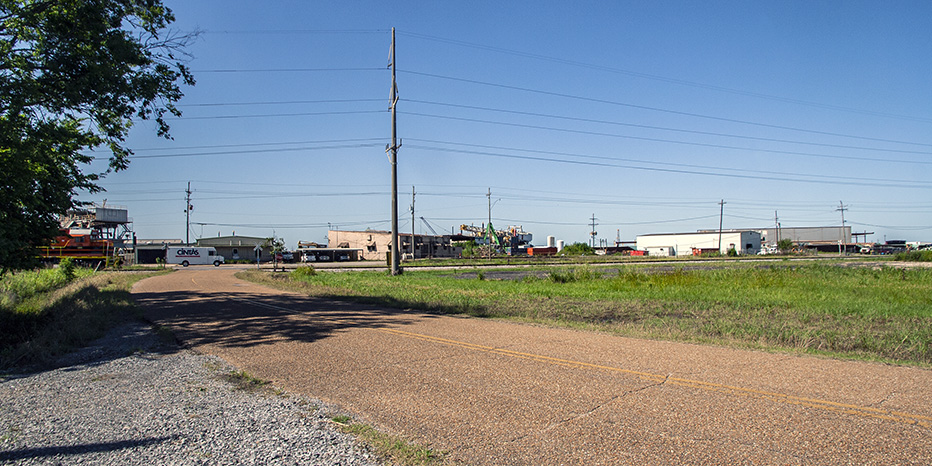 On the way over here, my truck once again did the thing where it the engine cut off while I was driving it, oh, and we just paid $700 to have this fixed. I am hungry. It's not bad here in the shade of this tree.

I realize I was scooping around this place this morning that it's really going to be tough this time of year to get that shot at Larson Road out in the cane field of a pipe train moving. When I did it in April of 2003, the train was going eastbound with loaded pipe cars, and it's slightly easier to do the eastward the view of an eastbound train there. I may have to just do it on a thickly cloudy day, or may never at all, and maybe that's okay.
I got the telephone call from the hospital that it was time to go there.
So, to the Berry I went, and I got these shots.

This is the interchange from the L&D to the Union Pacific, and it includes a locomotive that was apparently left here on a prior trip. The actual UP power for the train is somewhere else in the yard.

Isn't that a neat view? and right in front of the iconic sugarcane field? Wait, that's not sugarcane! That's soybeans! What in the hell is going on here?
But, seriously, this is a cool-looking locomotive with fresh paint. It can get good in the 2020s, but this is about as good as it gets, with those lame carbon black hopper cars.
Trains are not interesting anymore.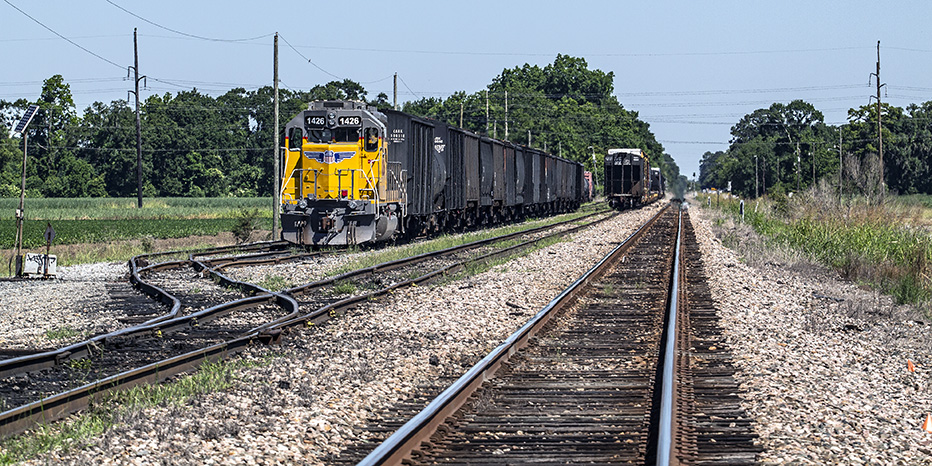 Here is the power for the UP local train that arrived last night and should depart today back eastward.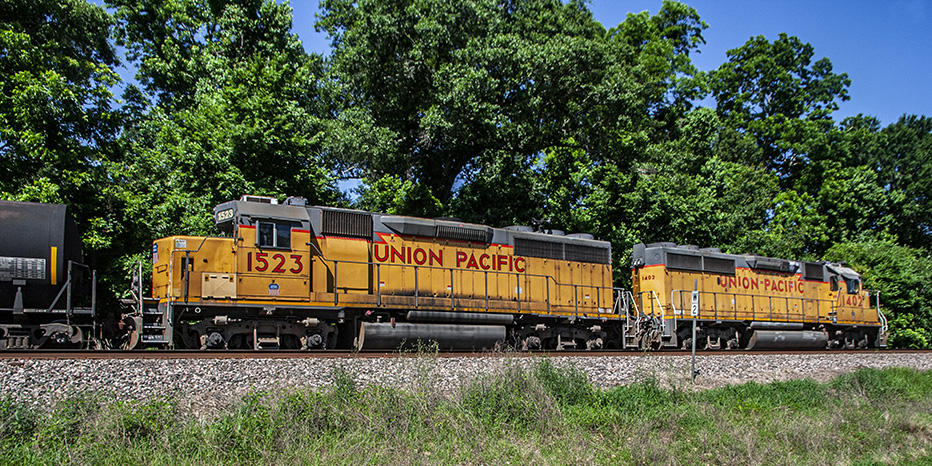 That's all for today.
I heard that song "Sour Girl" by Stone Temple Pilots on the radio.
Yeah, maybe things weren't good even in the good old days.
Oh, well.
Jim