Jimbaux tears his heart open
He sews himself shut
His weakness is
That he cares too much
And his scars remind him
That the past is real
He tears his heart open
Just to feel.
This Could Be The Start Of Something Big And Special
Today is Saturday 22 May 2021, it was a really long day, and I went to Texas for the first time since December, which was the first time that I go there in almost a decade. Today could be the start of something big.
I awoke before 03:00, apparently nervous and scared. I started with a pre-dawn breakfast in Lake Charles.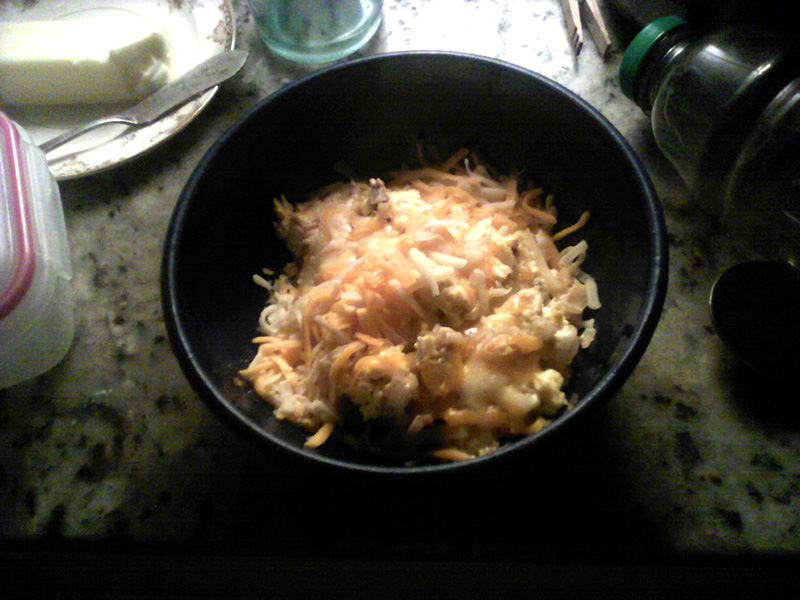 I would need more food. I left the house in Lake Charles at 08:37 CDT.
As I drove westward through southeastern Texas, I thought about the drive that I did here on 31 May 2004, on my way to Mexico, even though I passed through this area before dawn on that day.
Hours later, I was in Houston, and I arrived here before the person I was visiting did.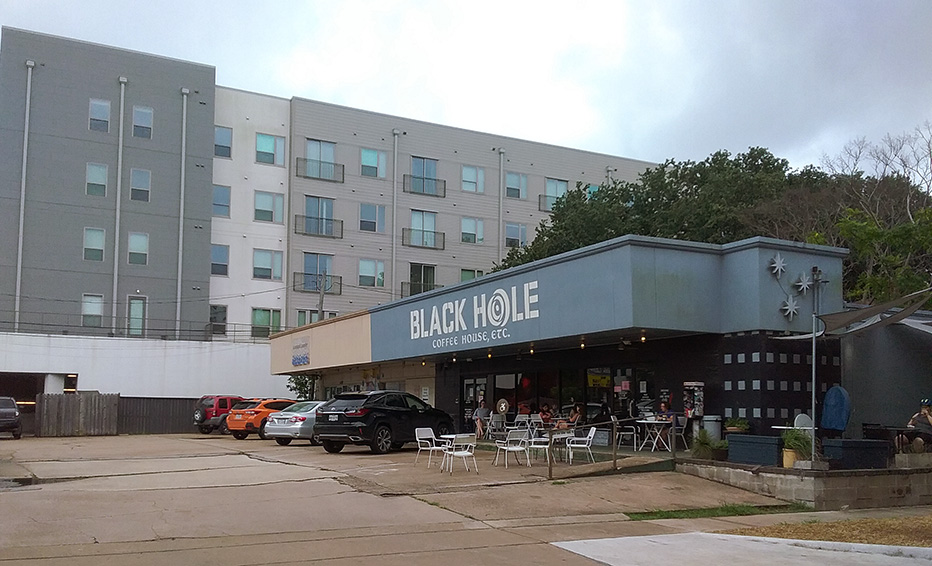 We had fun. Things seemed promising.
Later, hungry, we went to eat at Hungry's.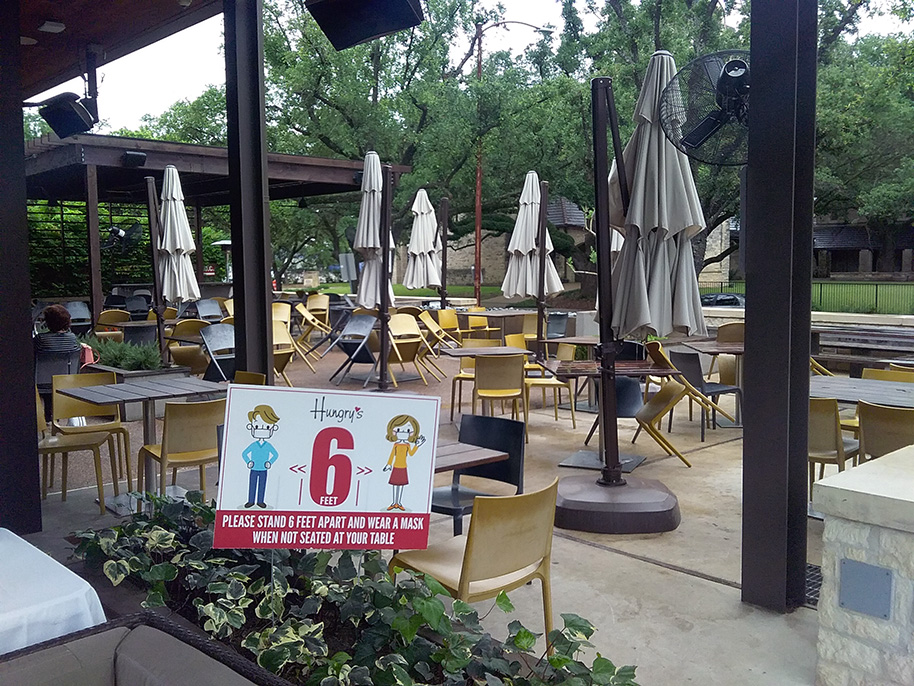 It was good, both the food and the conversation!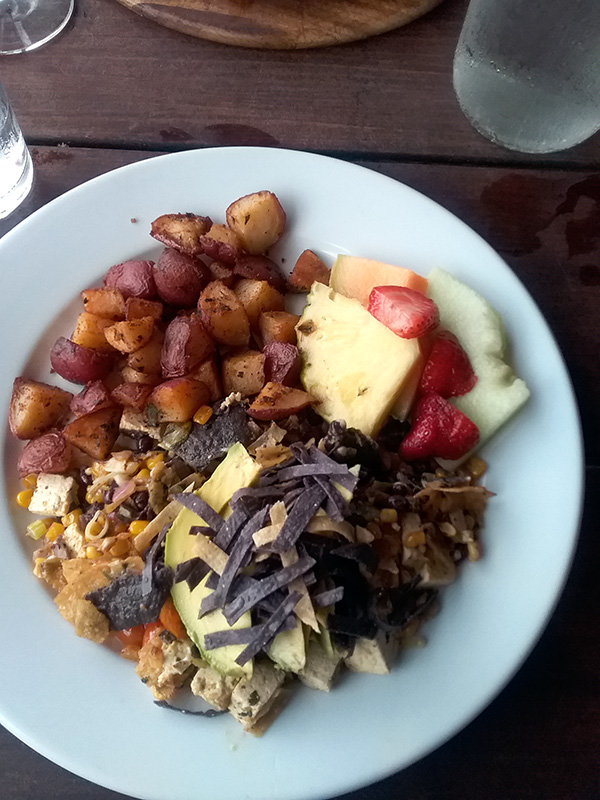 After food and conversation, I had to cut things short, being so tired and also a bit sweaty due to some problem with the air-conditioner in my truck. For obvious reasons, I won't say any more publicly about the date that I just experienced. At 17:16, I left Hungry's.
Train Time!
So, with a little bit of daylight left, it was time to get out by the tracks in the Houston area. I took ALT US Highway 90, the Old Spanish Trail route, from southwestern Houston to the old SP Englewood Yard, an interesting route.
We have had some very wet weather lately.
I would take out my DSLR camera and get some pictures with it for the first time since one month ago today when I photographed some brief scenes of Union Pacific and Port Rail action on Highway 14 in Lake Charles.
Right as I was passing over the old SP mainline at Englewood Yard, I saw the westbound Amtrak Sunset Limited coming. What great timing this was!
So, then, with its relatively low speed moving through, even if on the side of, the yard, I was able to beat the train two miles west to the are by Lockwood Drive by the locomotive shop.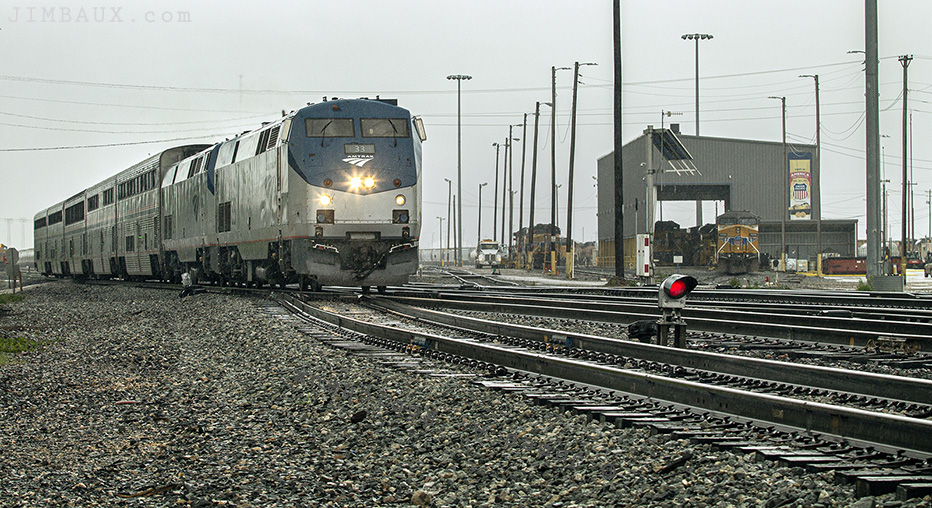 Hey, that's not bad!
After that, I went back by the hump to get a few images.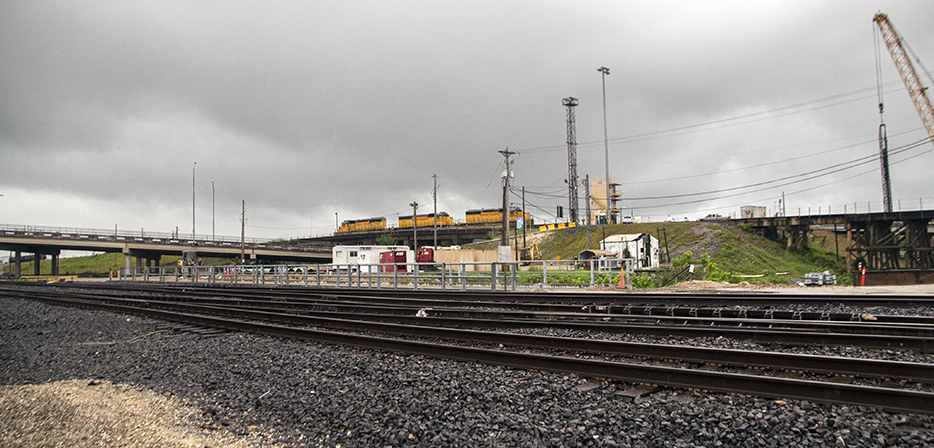 Here comes some eastbound rock train.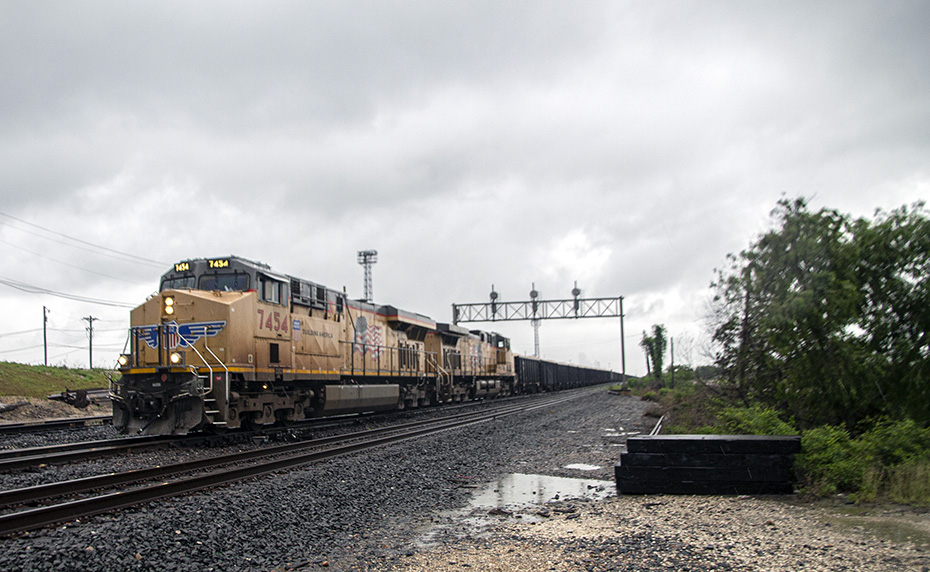 It appeared that every car on this train had WAMX reporting marks.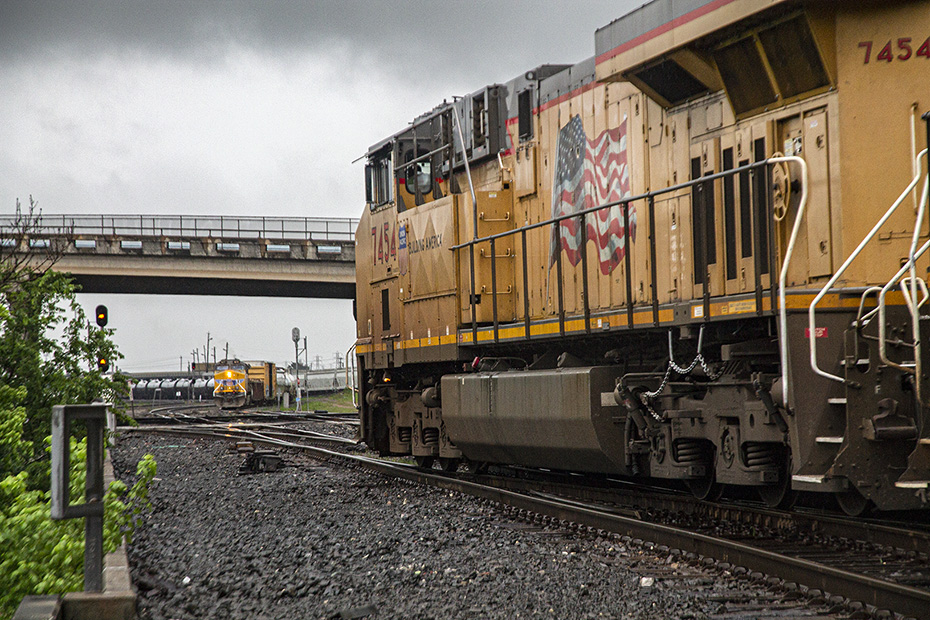 The locomotives on this train are UP 7454 and UP 5811.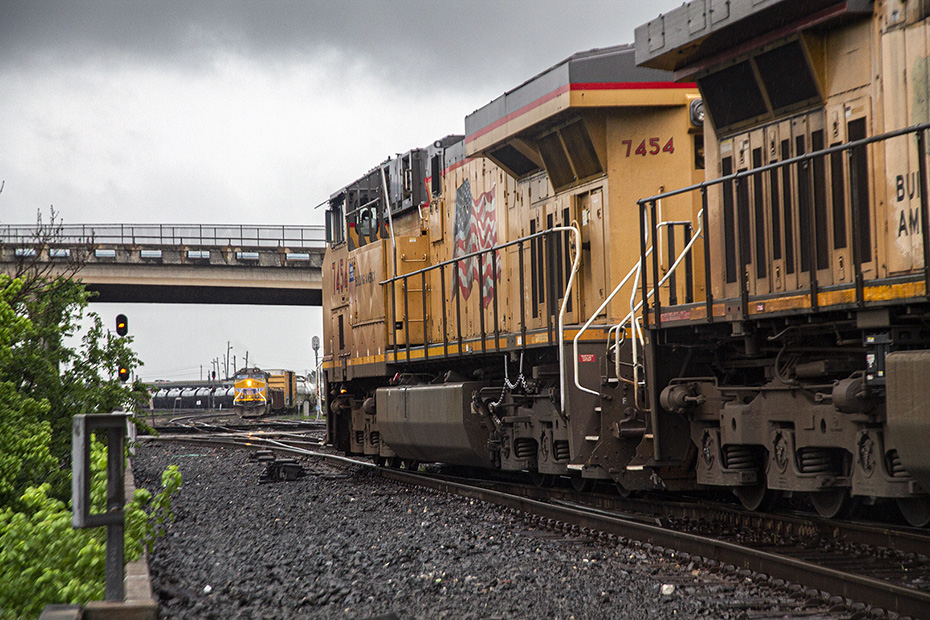 Hungry again after leaving Hungry's, I returned southward on Wayside Drive and stopped at the Whataburger on Wayside Drive that I had noticed on the way to Englewood to get a buffalo-ranch chicken sandwich, which reminded me of my "Buffalo Ranch Crude Oil" post with the Canadian Pacific Railway locomotive, which made me think of the saga with the current efforts of both Canadian railroads to acquire the Kansas City Southern Railway.
Rain returned and poured down as I was at the drive-through at Whataburger. This was a wet experience, and the AC in the truck not working well didn't really help matters.
I returned to Englewood Yard and again briefly checked out what was happening there before trekking eastward along the old SP mainline.
Once again, just as I was when I was making the westbound drive on I-10 this morning, as I drove here eastbound along the old highway, the Beaumont Highway, I was once again reminded of something that from that May 2004 drive that I had forgotten, that being that I found that Texas had as many clueless-moron drivers per capita as Louisiana does, at least on this road that I'm driving, with so many people driving with no headlights on under these thick and wet skies. You know how I feel about that, right?
At Crosby (or Barrett), I accidentally turned north and found myself in Huffman. I knew something was wrong when I saw the signs for FM 1960.
It was about this time that I heard on 94.5 FM radio station the Papa Roach song "Scars"; that's why it is today's song!
Dayton and Liberty were mildly interesting.
Just east of Liberty, I spotted a headlight, and I set up for my last shot of the day.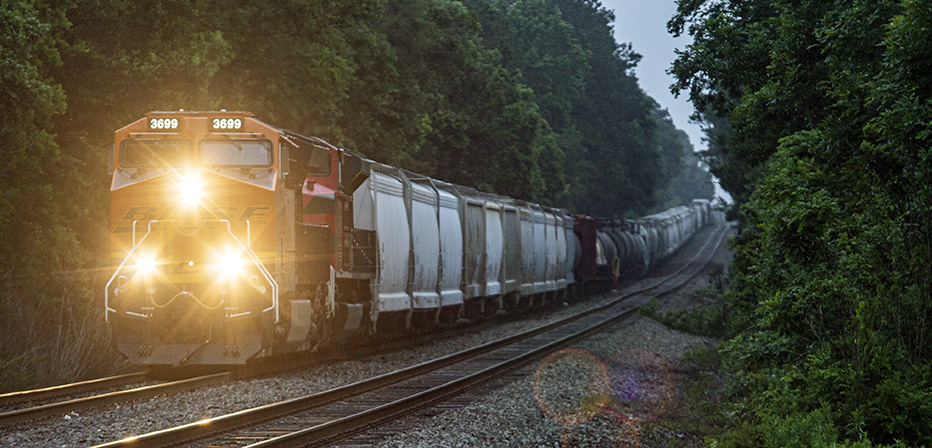 That was interesting, but not that interesting.
I entered Louisiana at 20:47, exhausted and in big need of a shower. Because of the situation in Lake Charles, I had to get more fast food, which is bad, but that's where we are.
I really don't know what to think about today. I saw but felt unseen.
I also don't know what to think of this proposed CN-KCS merger, but, even though I'm a CN stockholder, I don't like it.
I need to get these air conditioning problems addressed.
That's all for today. Hopefully, I'll get some decent train shots in Lake Charles before I have to return (farther) eastward to the homestead.
Jim