Jimbaux you don't recognize
Desensitize and paralyze
Sabotage headquarters
But your bloodlines we sterilize. 
It's Not The Same
Today is Friday 24 January 2020, and, as I am in the process of permanently moving out of New Orleans and retreating westward to the homestead after losing my home a year ago, I went eastward again to New Orleans today.
I used that Woodlawn bridge today for the first time.
I went to Whataburger to get those two-for-the-price-of-one Buffalo Ranch Chicken Sandwiches. They were good. Then I went to Breaux Bridge via the Highway 94 and the salt mine from Lafayette and saw LDRR 1852 coming out of the gas plant and then tying down at the junction, the crew then leaving, getting there too late to get any pictures of action.
Then, I got off of I-10 at Louisiana Highway 1, the home highway, and went southward and found a northbound oil-can train with Canadian Pacific Railway power on the front end south of Addis.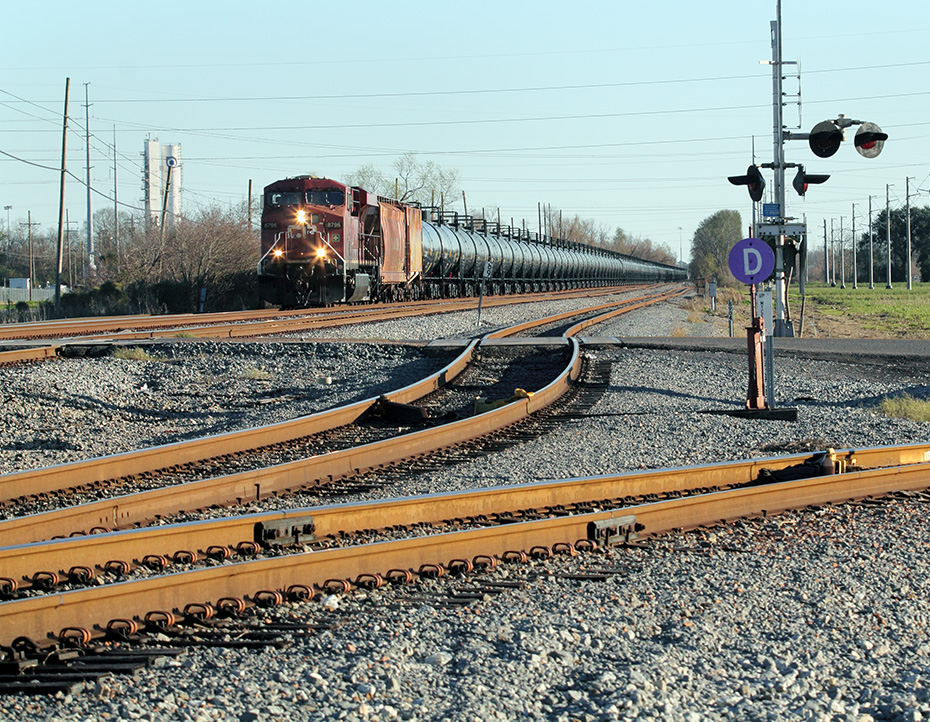 The train was, at the moment, stopped; so, I was able to get different views of it.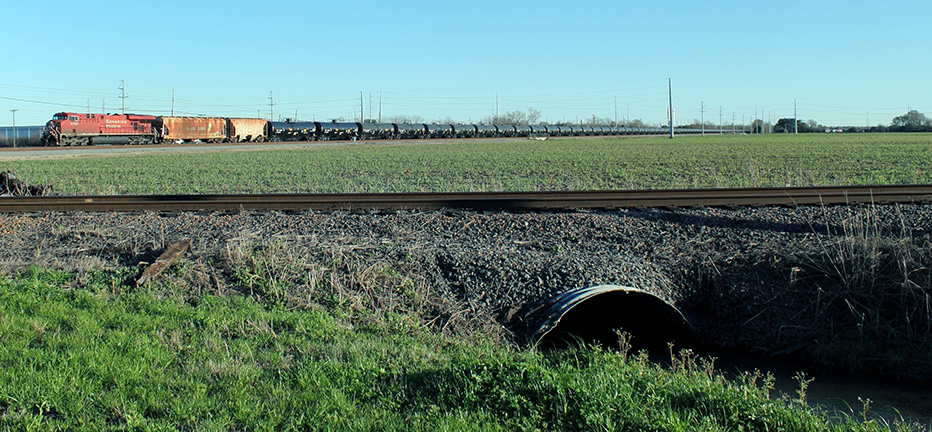 That track in the foreground is the spur to the carbon black plant.
As the train started moving, I went north to get a different view.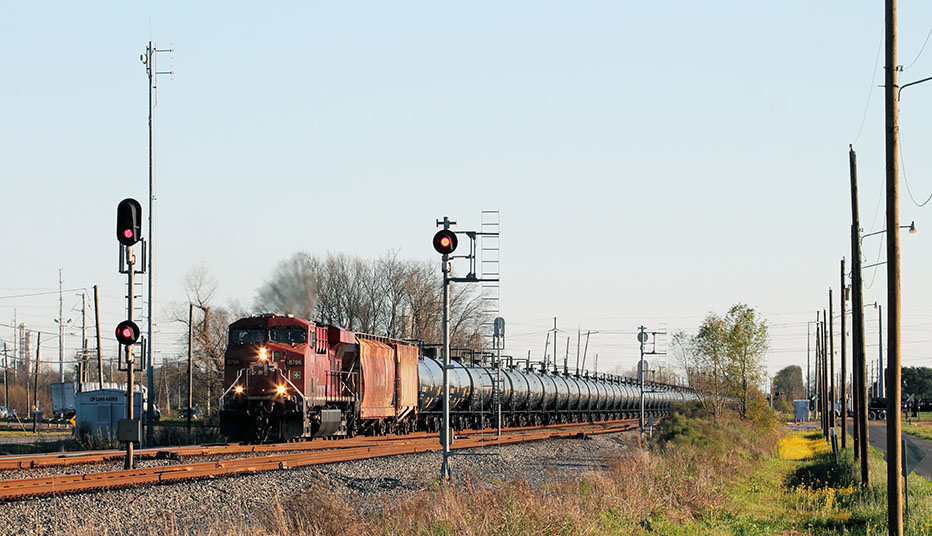 The most interesting part of this not-particularly-interesting-to-me train is the CP locomotive, something that I rarely see.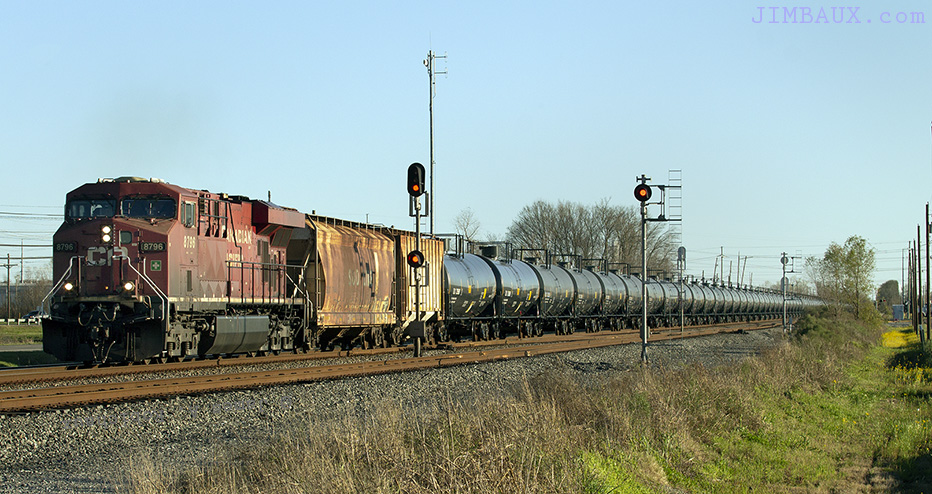 The rear end of the train had two locomotives, and I guess that that was the front of the train when it was on its way south, loaded.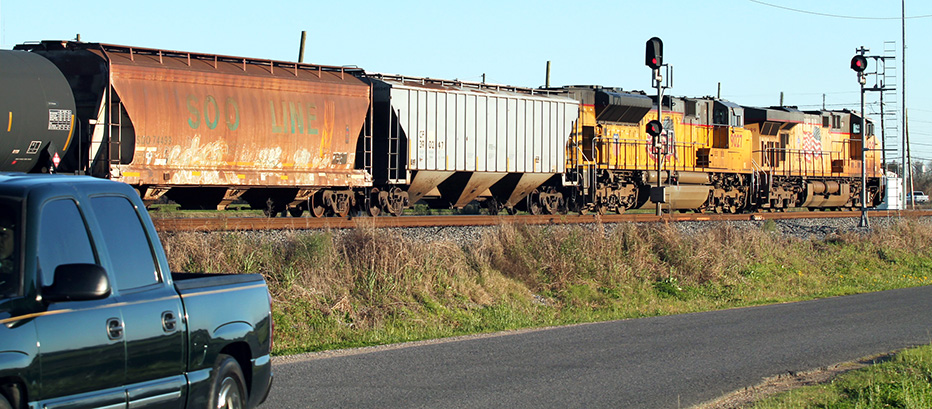 That's all for the pictures today. I saw a short northbound train behind that train, but I didn't get any pictures of it.
Then, I stopped for gasoline and chocolate milk in Garyville.
I plan to try to get some New Orleans train pictures for the last time in my last week in New Orleans, particularly my last weekend in New Orleans, starting tomorrow!
Peace.
Jbx