Today is Monday 24 May 2021, and I had to meet with the folks right before my departure for the track, which made me miss the outbound Port Rail train from the port this morning.
I got gasoline, apparently after realizing that the train was arriving into the interchange yard, and then to Gerstner just in time to see this.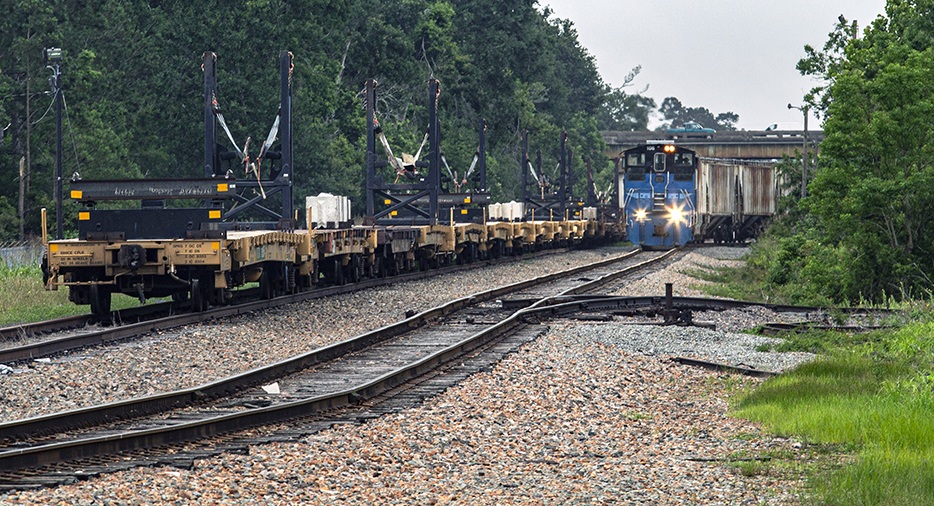 Wait, let me get on top of the truck.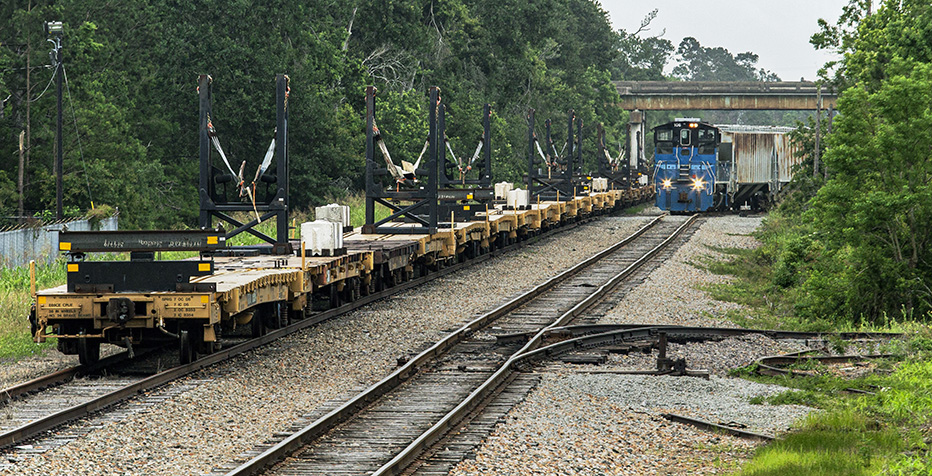 That makes a difference, you see?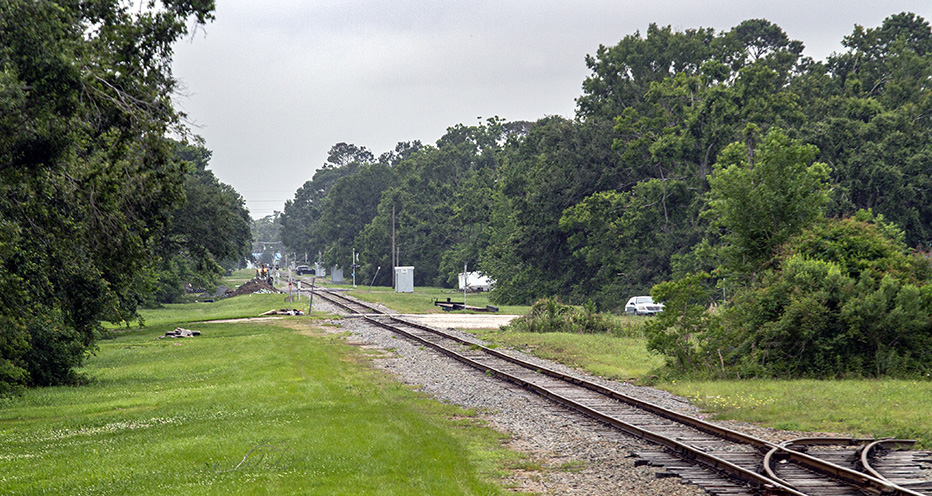 So, obviously, the Port Rail locomotive – GMTX 106, today – is pulling cars out of the interchange yard, meaning that I missed the inbound run from the Port Of Lake Charles, and I am thinking that he is going to grab those empty blade cars at left.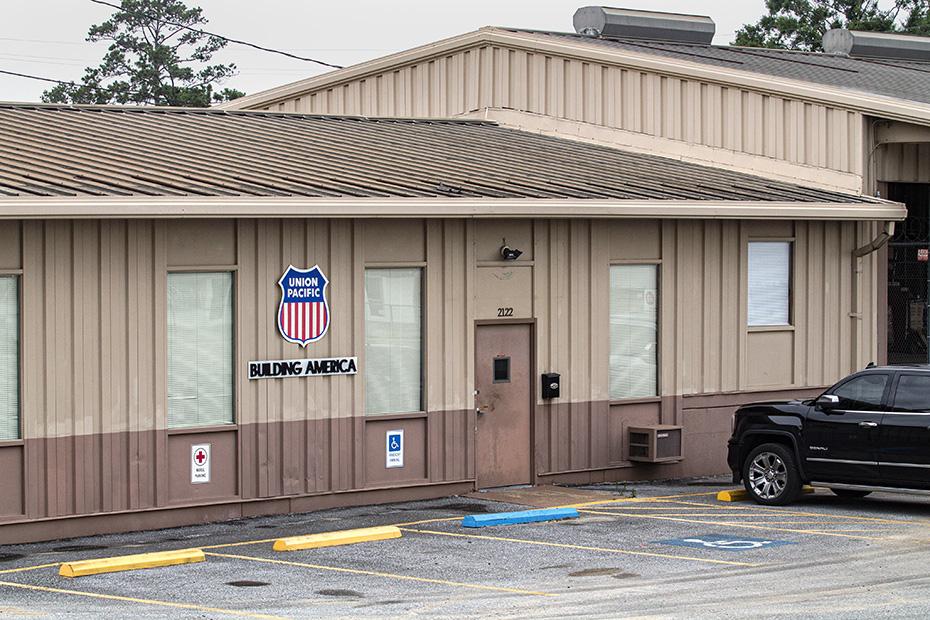 So, that's the Union Pacific Railroad office here, the old Missouri Pacific Railroad freight house.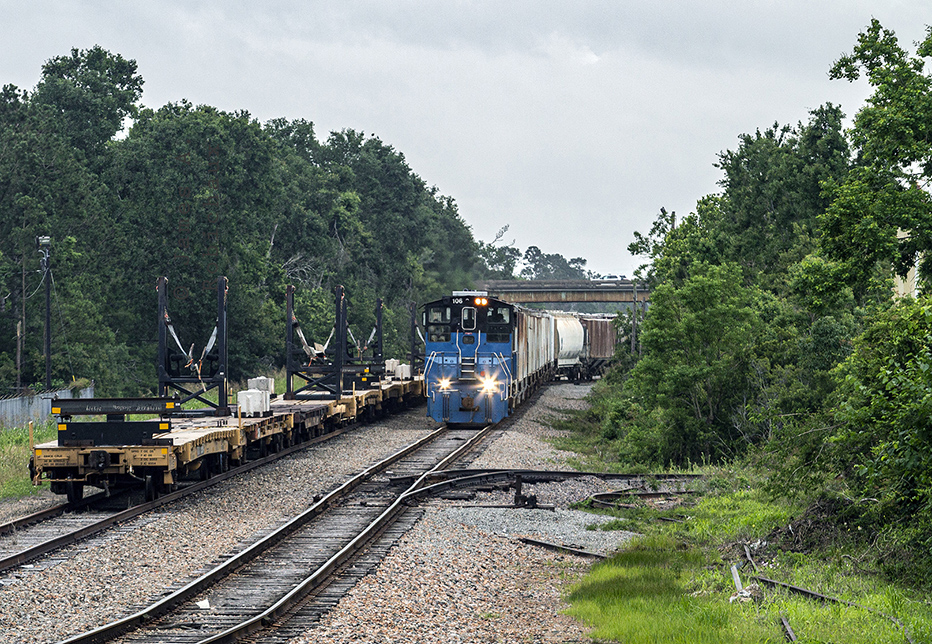 I do wonder what kinds of cars those old tracks at the right hosted and when they were last used.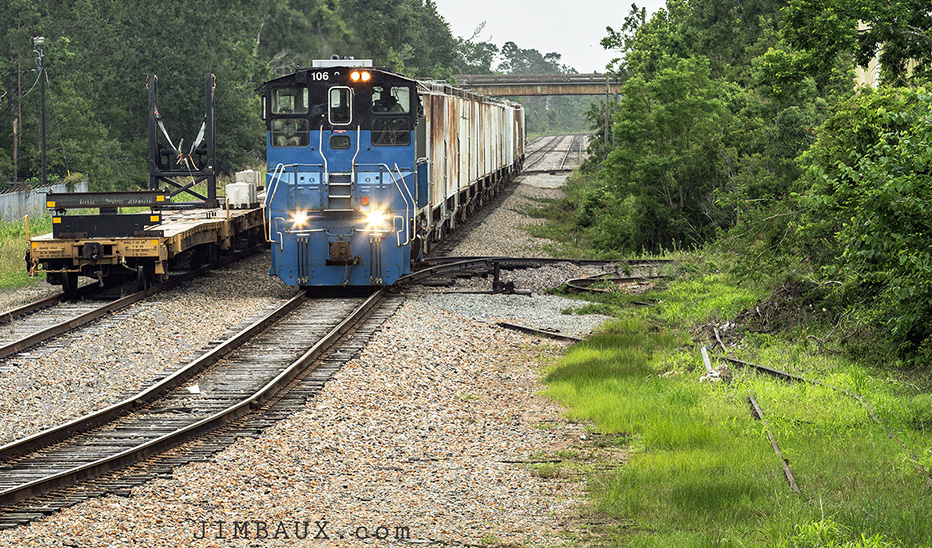 This is a cropped version of the above image.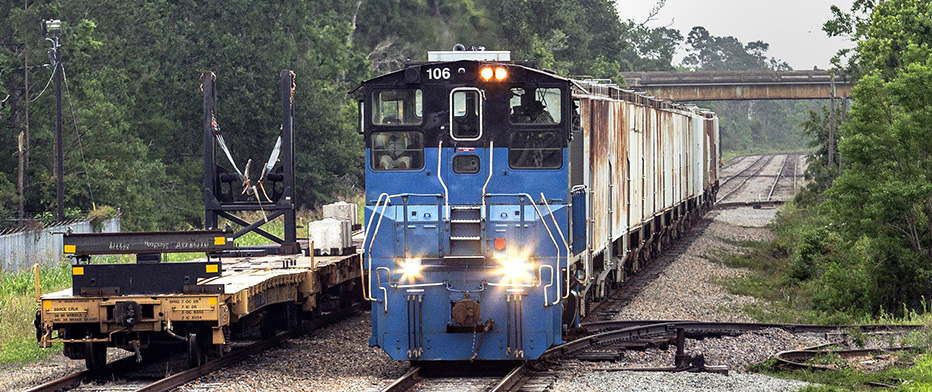 I guess that the train is not going to stop so that the locomotive will break off to pick up the blade cars.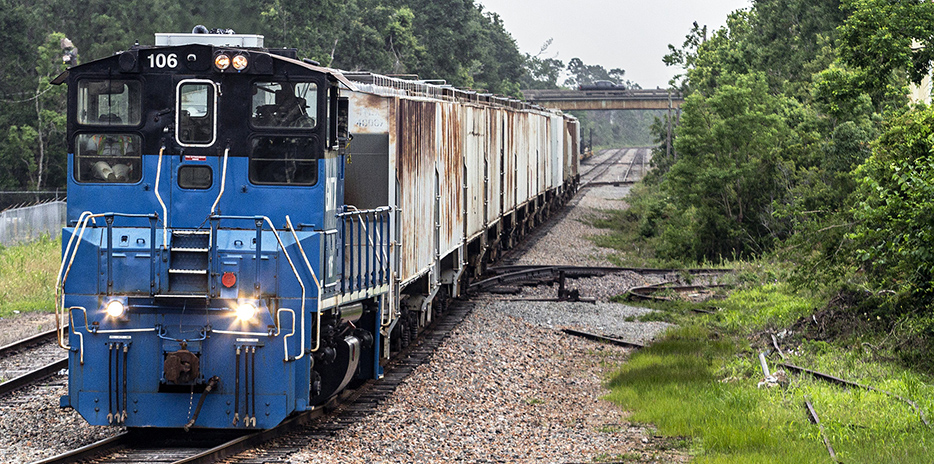 Well, it didn't pick up those blade cars at all.
Here is a new shot at 2nd Avenue.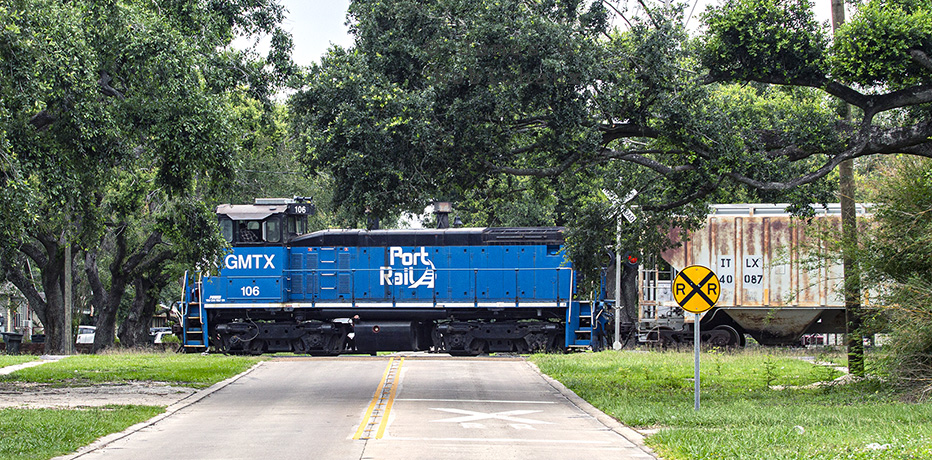 That's okay. It's different. Here is a southward view on 2nd Avenue.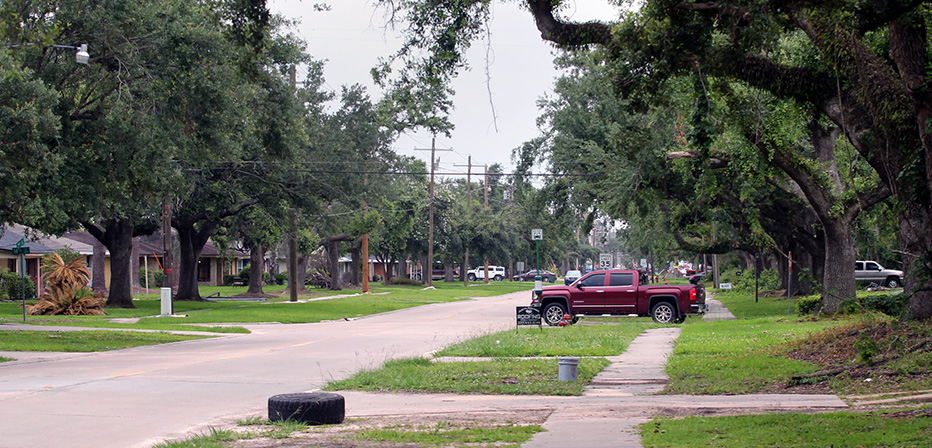 Oh, let's look again at the train.
I am filthy and in need of a shower, having not taken one since I returned from Houston on Saturday evening.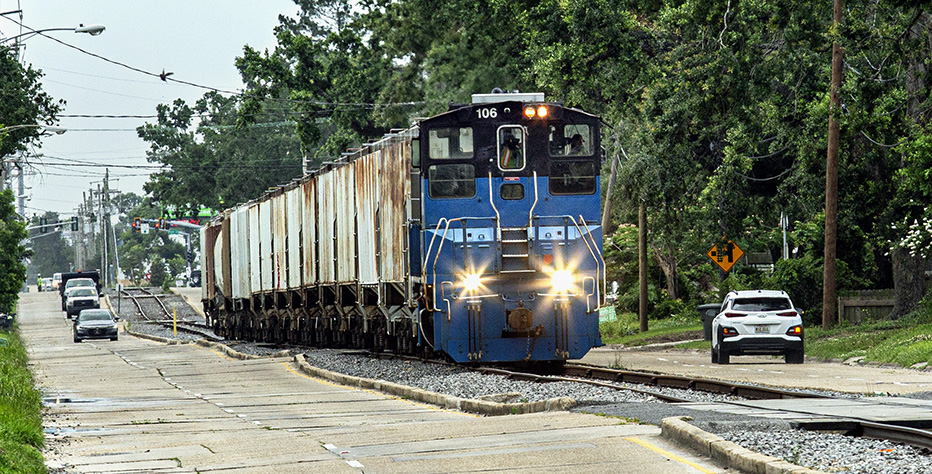 Here is the Lake Street shot.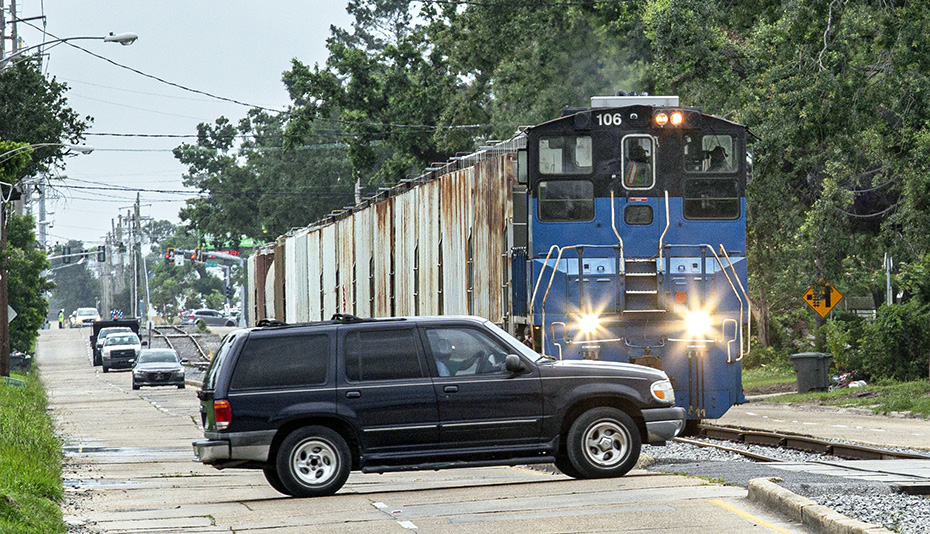 Yeah, that doesn't look safe!
The train is 15 cars, all hopper cars.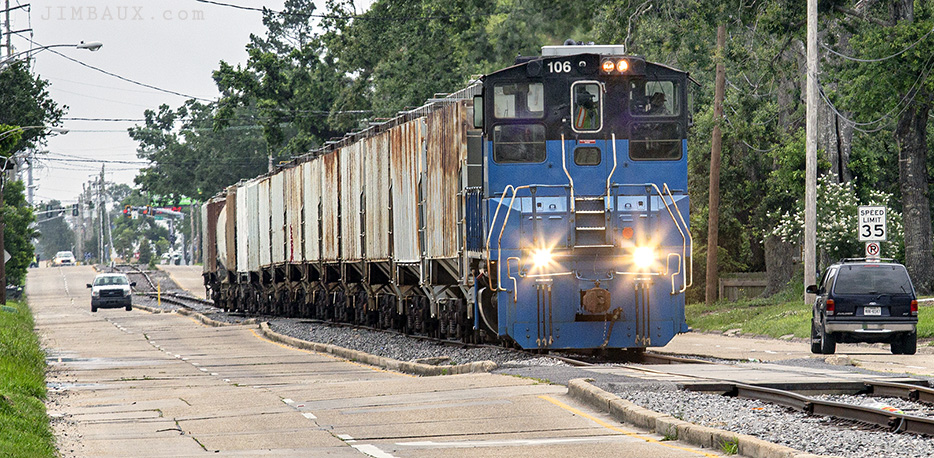 What's up with the headlight on the top of the 106 being off-centered?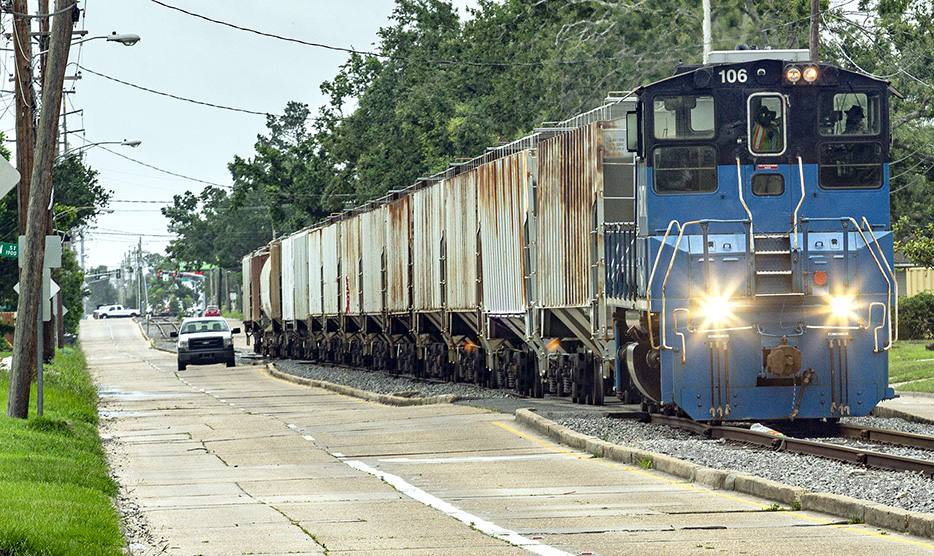 What's up with liking trains as a hobby?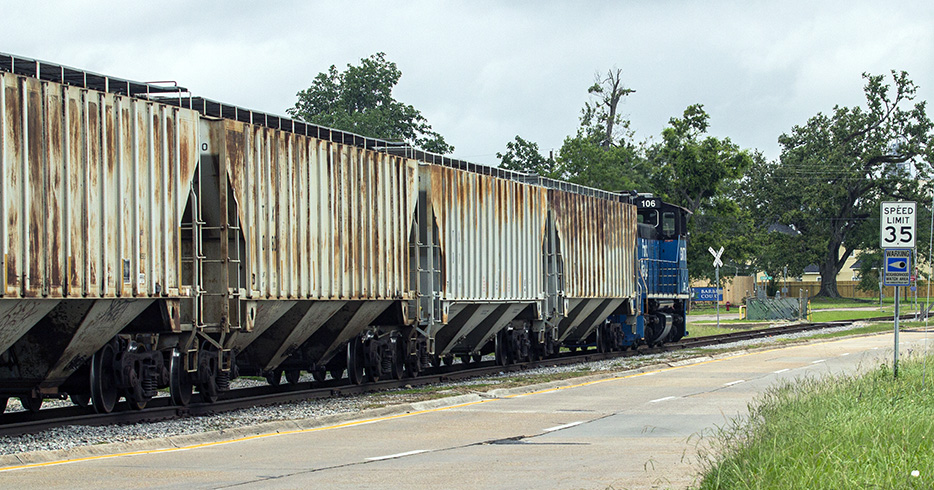 Look at this old hopper car, the second-to-last car on the train, still with the "MISSOURI PACIFIC LINES" buzz-saw logo.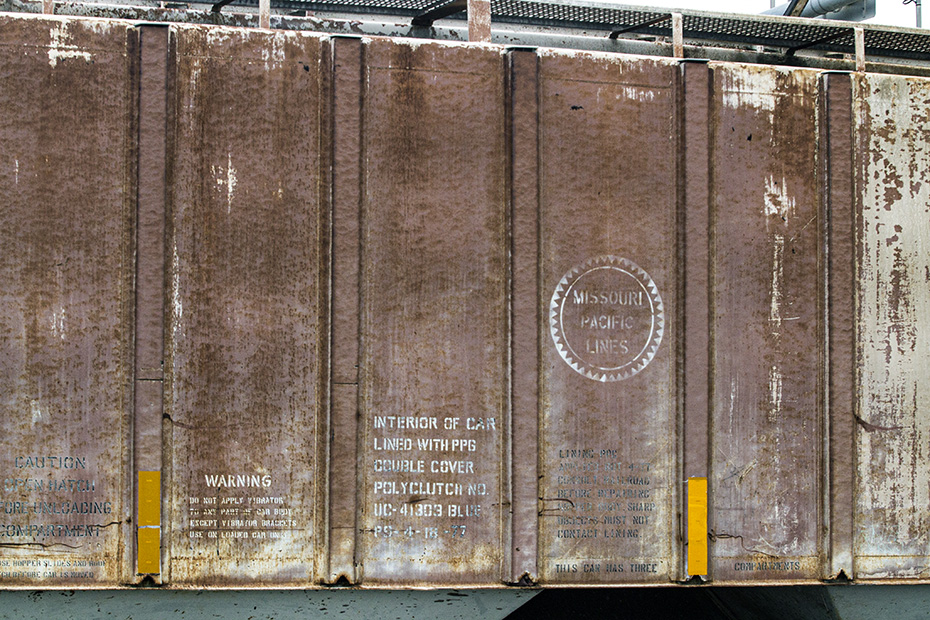 Here is a decent going-away shot.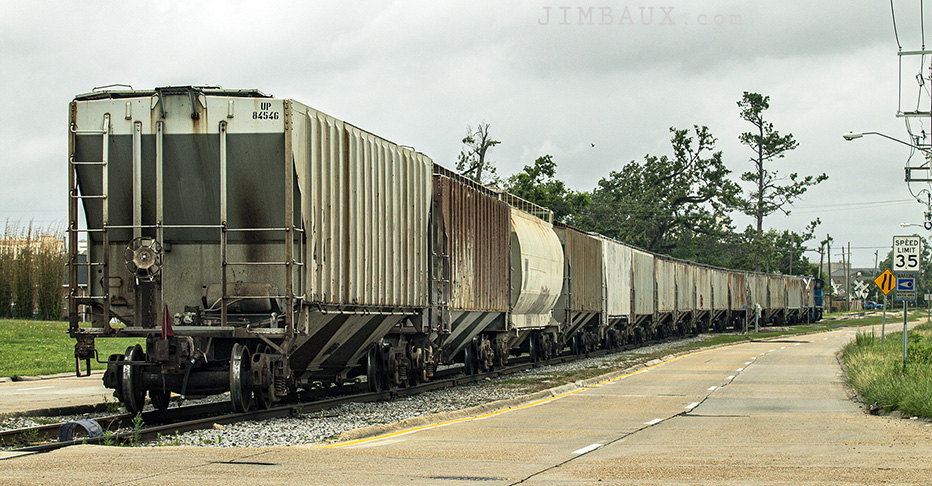 Next, I got to the West Walnut Street shot with absolutely no time at all to spare to get this shot, my wallet was still in the middle of the parking lot, having fallen out of my pocket when I was sprinting to the stairs, and this is my favorite shot of the day.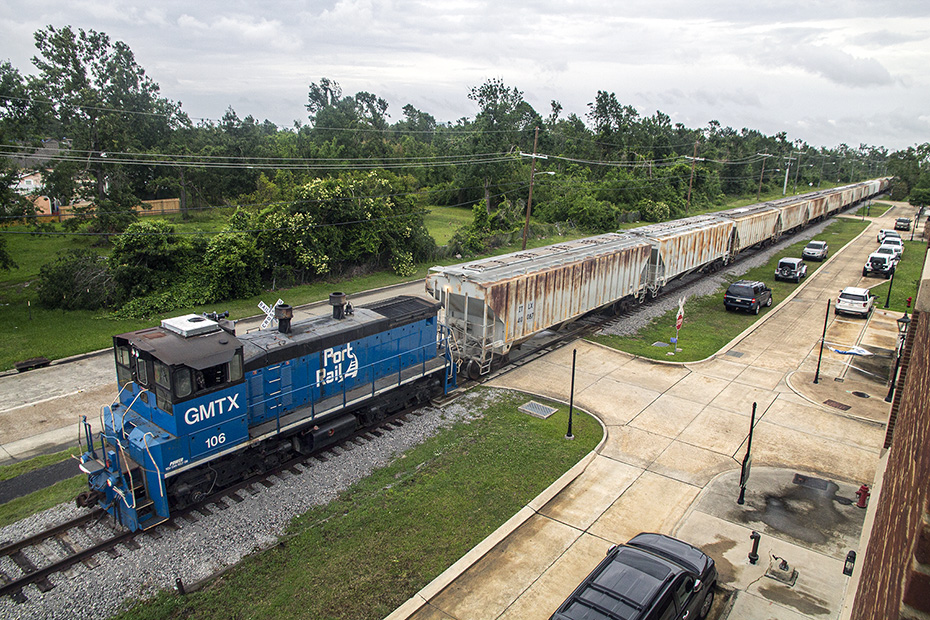 I like it!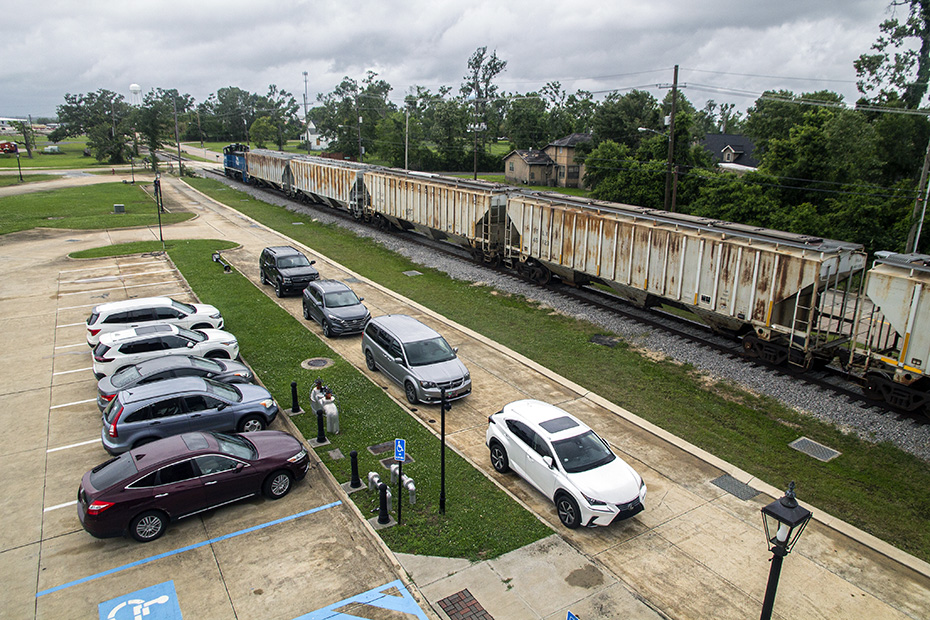 That's all for this train.
Ten minutes later, at the port, I see this!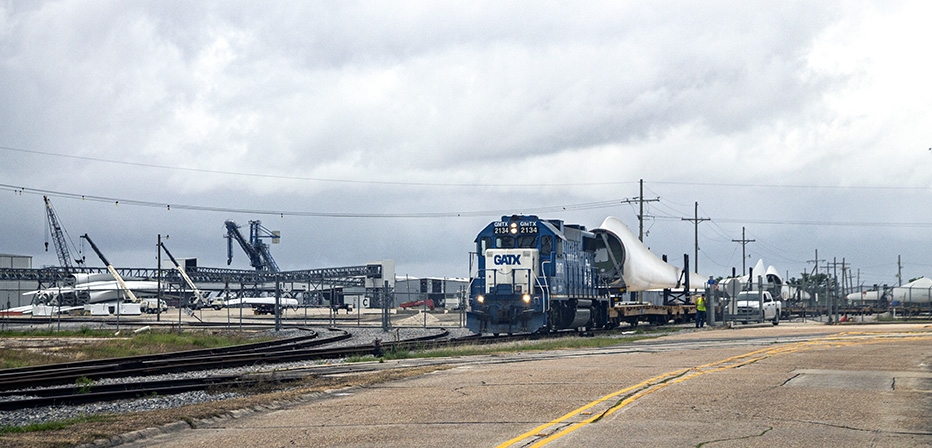 Hey, it's a wind-turbine-blade train with the GMTX 2134 leading short-hood-forward! Chase is not!
Or, chase is not on, because it just moved a little bit forward and stopped, and the fact that some of the cars aren't loaded plus the fact that there is nobody in the conductor's seat should be a clue.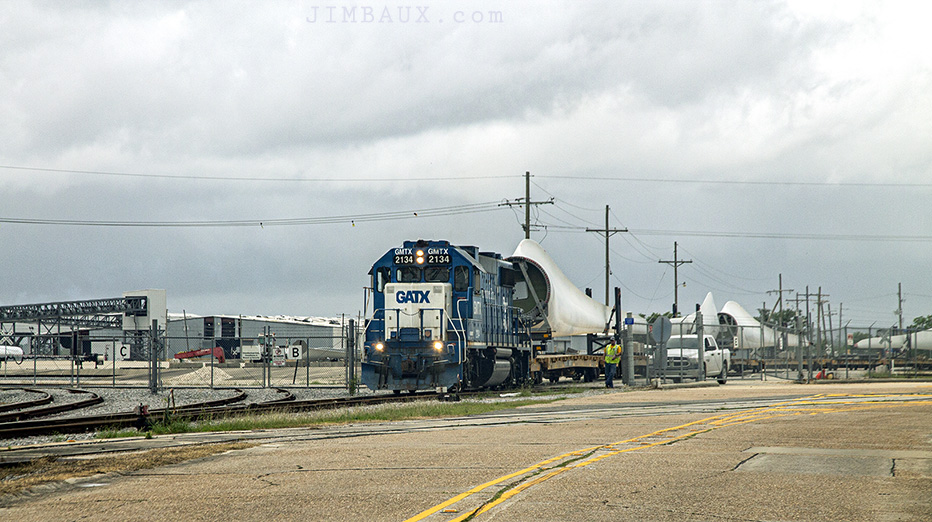 So, that's all. Maybe this train will run in the not-terribly-distant future, but I'm not waiting to find out, as I need a shower and have stuff to do.
So, that's all for the pictures today.
As it eventuated, I didn't need gasoline for that little run. When I got gasoline before this chase, I was surprised that I had as much as I did left in there in the tank. So, on that note, one thing that I learned on Saturday, of the many things I learned on Saturday, is that I can get from Lake Charles to Houston and back on one tank of gasoline.
Okay, that's all for today.
Jim