One year ago yesterday, the last train from the Planters Rice Mill in Abbeville pulled the last railroad car with a shipment from the mill and left the mill for New Iberia.
I left the homestead later than I had hoped and got to Gerstner in Lake Charles just in time to see this.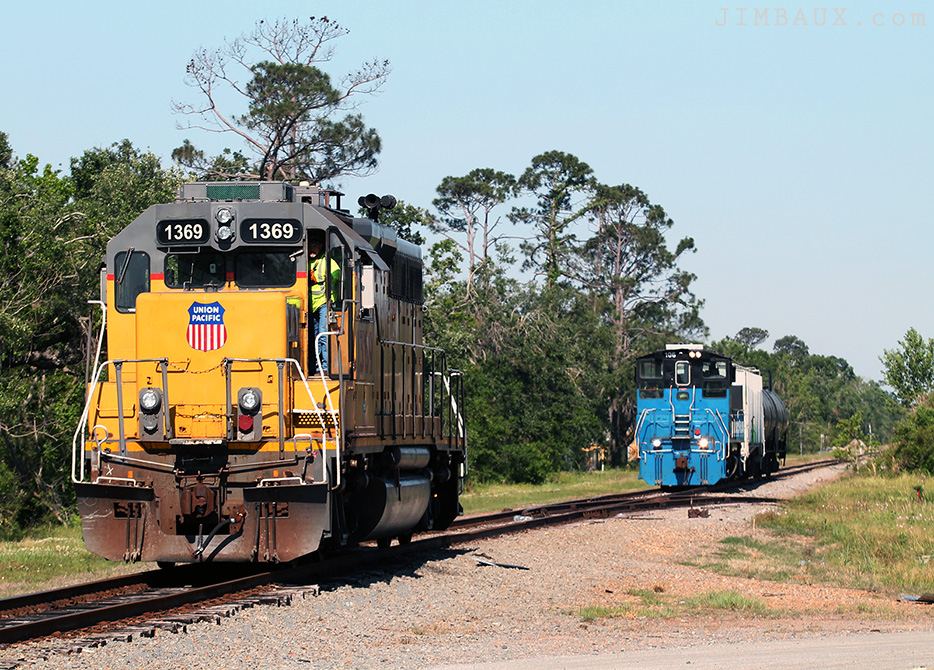 For whatever reason, UP 1369 was sitting on the old MoPac line while the eastbound Port Rail train with two cars coming from the port was sitting behind it, blocked from getting to the interchange yard by the UP 1369 as a crew got aboard the 1369 to move it out of the way.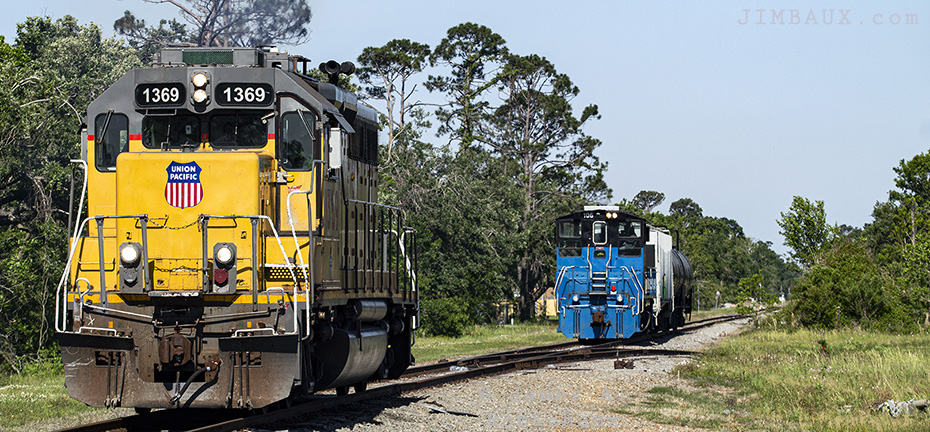 I wonder how long the Port Rail train was stopped here.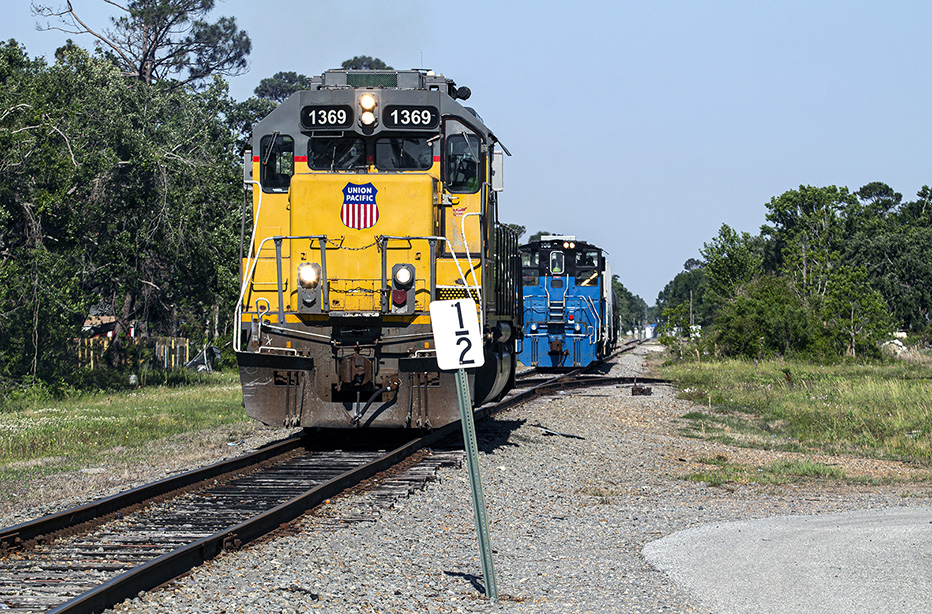 I wish that I had gotten here earlier.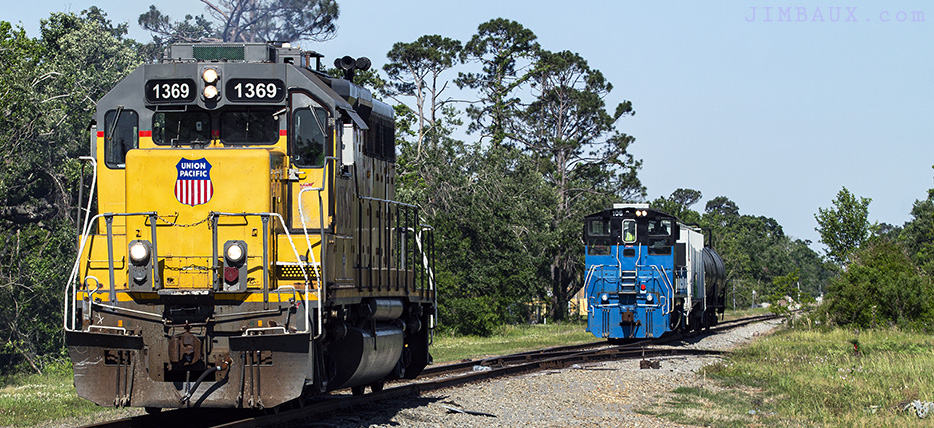 Okay, the 1369 is moving forward.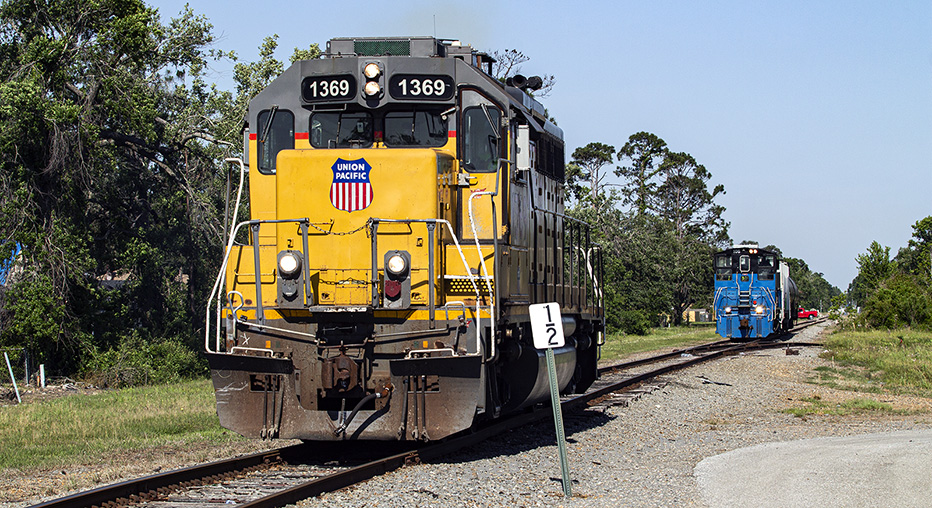 Now, here comes the Port Rail train.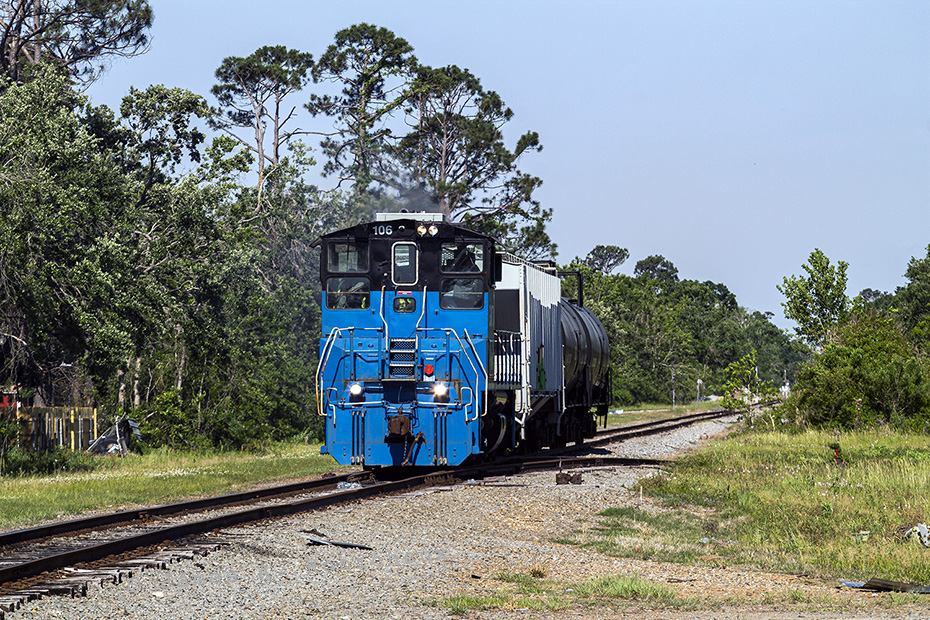 This is the first time that I see the GMTX 106 move a train on this line since January 5, which only a week after my first time seeing and photographing a train on this line – gosh, has it been only four months that I have been foaming this line? and, now, it's going to be mostly a thing of the past for me?
It's a weird coincidence that I am, this afternoon, finally processing the pictures from the first time that I photographed this locomotive on December 28, the first time that I photographed a Port Rail train moving.
I went out to get food at Subway. One black customer in the convenience store was the only other person in the place besides me with a mask on.
It was too cloudy to go out and photograph the blades, if they were still there.
That's all.
Jim