Greetings, and here is the March 2009 Sampler photo essay, showing one image from each of the days in March 2009 in which I made a presentable and publicationworthy image. I hope that you enjoyed the February 2009 Sampler, and its different content; we are now back fully in Louisiana for the month of March 2009.
As I mentioned near the end of 2018 in a Patreon essay, I am putting these sampler essays that I am publishing a decade after the pictures were taken back here on the site itself, now that it is back in operation.
We start on the first day of the month, as we see a parked Norfolk Southern Railway train 393 at the crew change spot at Marconi Drive.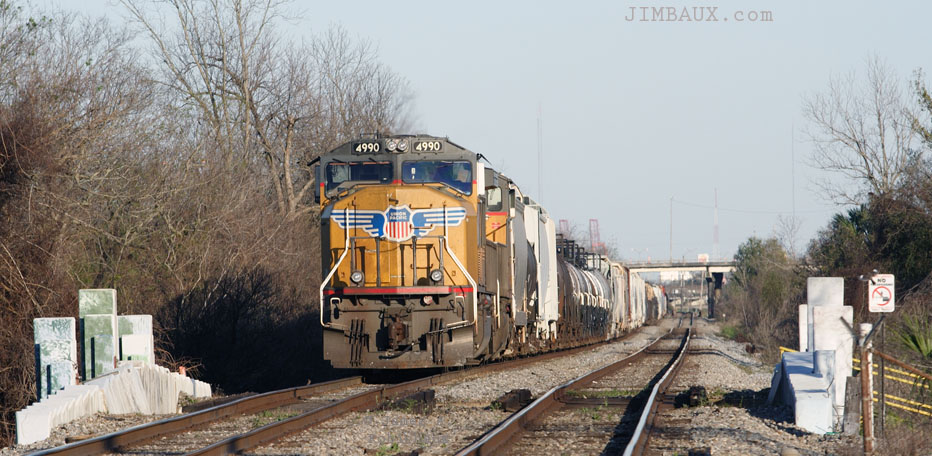 The 393 is built daily at NS's big hump yard in Birmingham, Alabama, and it is a solid run-through manifest train, bound for Englewood Yard, Union Pacific Railroad's big hump yard in Houston, Texas. It would become train MNSEW once on UP rails.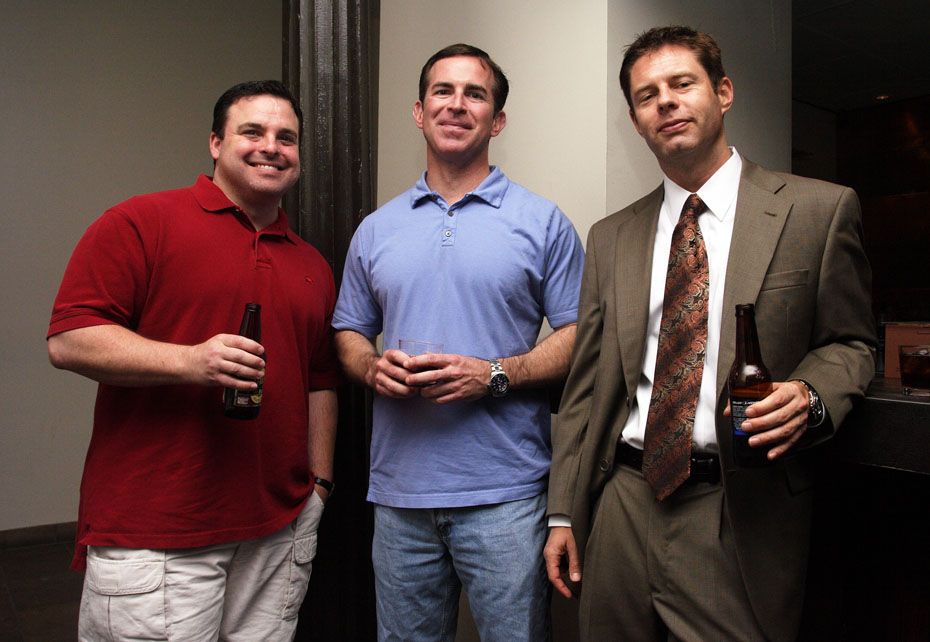 Yeah, that was something.
Anyway, on the 21st, we see UP train QLINSL-20 passing under the Frenchmen Street signal bridge on the Northbound Mainline on the NS Back Belt.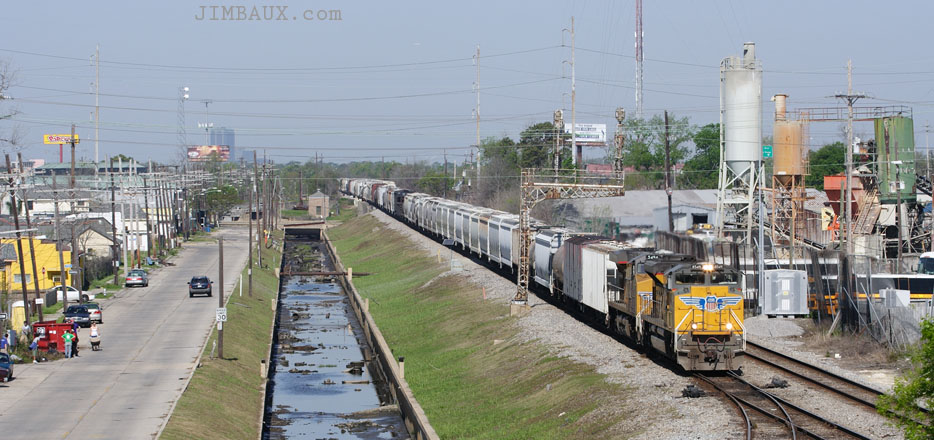 The "L" suffix in the train symbol specifies a Linwood, North Carolina, block, and I think that this became NS train 130.
The next day, I was returning to the homeland that I would lose a decade later, heading to, most appropriately, a funeral, and I got ahead of westbound BNSF Railway train M-NWOLAL1-22 at Kraemer Road.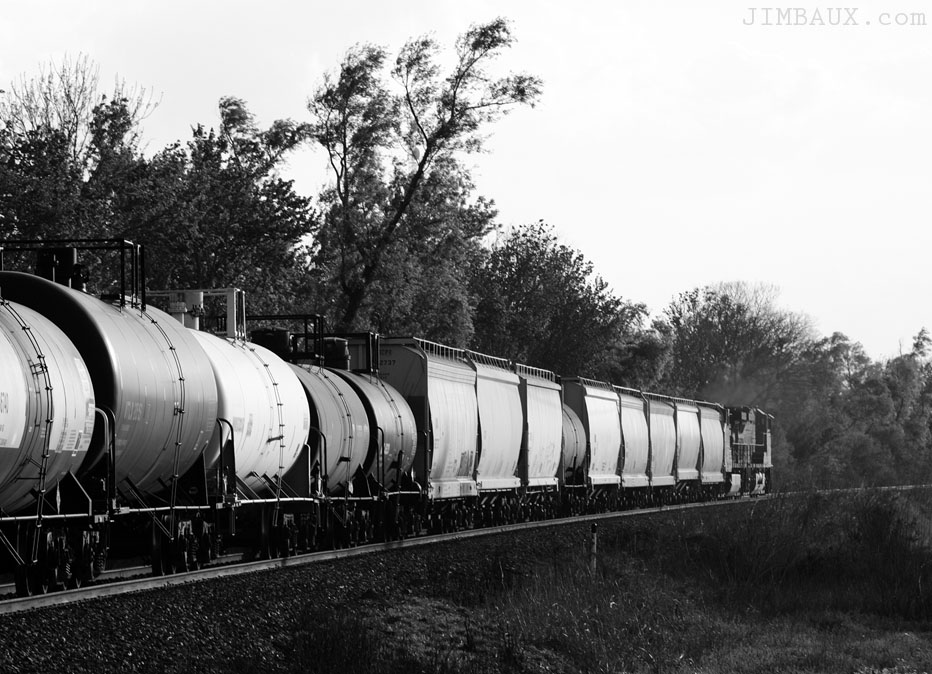 Six days later, I photographed NOPB 1502 entering its railroad's France Yard, likely returning from the Holcim cement place down the canal.
I photographed plenty of other scenes that day.
Finally, the next day, the 29th, I photographed some activity on the Norfolk Southern Railway Bernadotte Line in Mid-City New Orleans..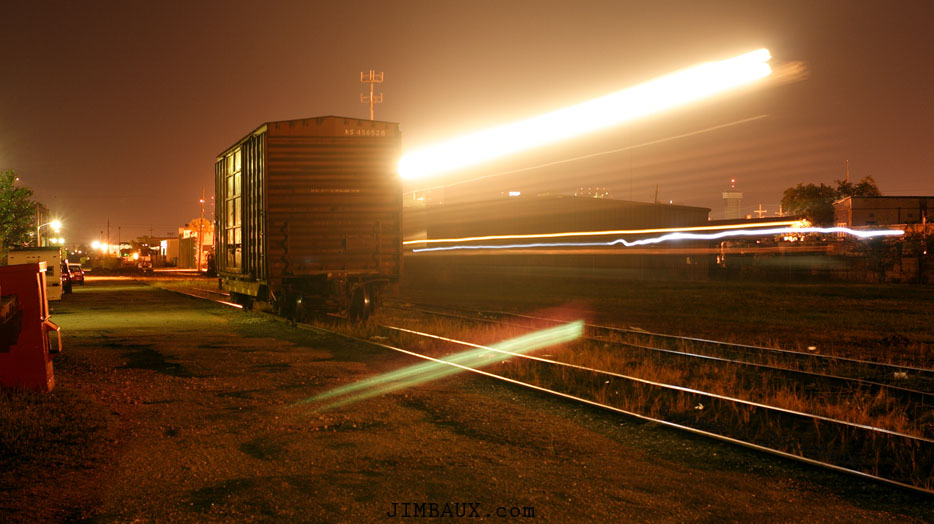 You really should check out the rest of the pictures that I took that night! Thanks.

That's all.
Also, if you appreciate my work, would like to see me able to do more of it (it's impossible to dedicate myself to the work that I am best at doing when I am stuck doing a "day job" that is a waste of who I am), and have the means to patronize my work, please consider becoming, for as little as $1 per month, a patron of my work. Merci beaucoup.
JBX