[There Jimbaux goes, on the road again.]
All Along The Lonesome Highway . . .
The Mathews Foamer's father died in a car accident in late March 2009.  On the afternoon of Sunday 22 March 2009, one day after I photographed Union Pacific train QLISNL at Elysian Fields Avenue, I left New Orleans to spend the night in Bayouland so that I could attend services the next day.  On my drive, I made these four pictures of BNSF train M-NWOLAL, the first two in Waggaman, and the last two just east of Raceland.
. . . East of Bayou Terrebonne
So, here we see our train coming through the post-merger crossover from the old Texas & Pacific Railway onto the old Southern Pacific Railway, all now owned by BNSF even as the crossovers – together known as CTC Live Oak – are controlled by Union Pacific.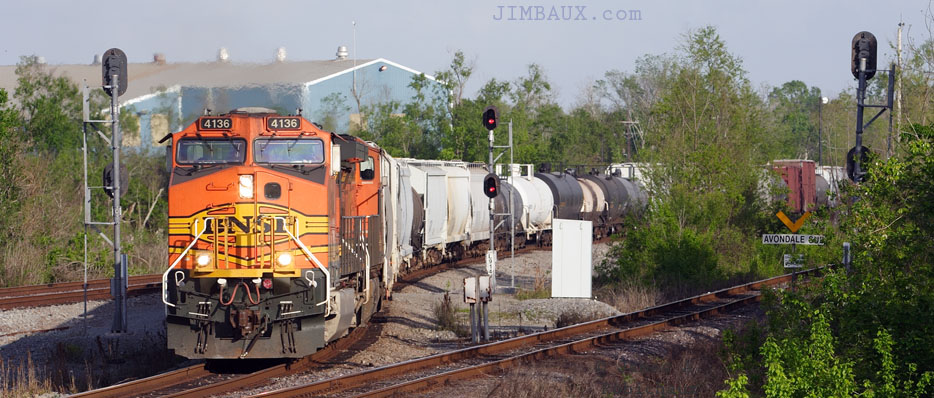 This is train M-NWOLAL on its way, as its name implies, from New Orleans to Lafayette with interchange traffic from Norfolk Southern, Canadian National, Kansas City Southern, and the New Orleans Public Belt.  BNSF doesn't serve any non-intermodal customers in the New Orleans area, its closest customer being the massive Monsanto plant at Boutte-Luling, and CSX interchanges enough traffic with BNSF in New Orleans to justify a solid interchange train.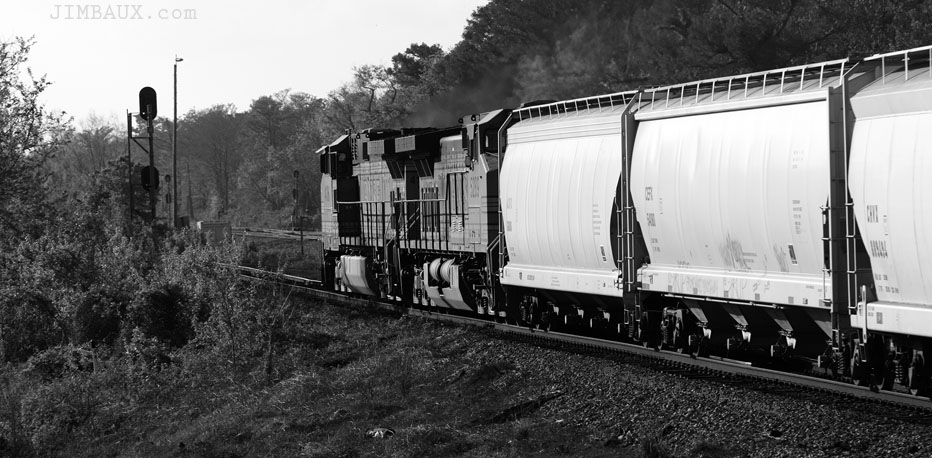 So, there are two pairs of carload trains that BNSF runs on the Lafayette Subdivision: one with all of the CSX traffic, and one with everything else.
We're Still East of Bayou Terrebonne
We're also east of El Paso.  Whatever.  To be more specific, we're east of Raceland, where we see the M-NWOLAL coming right by the 39 milepost.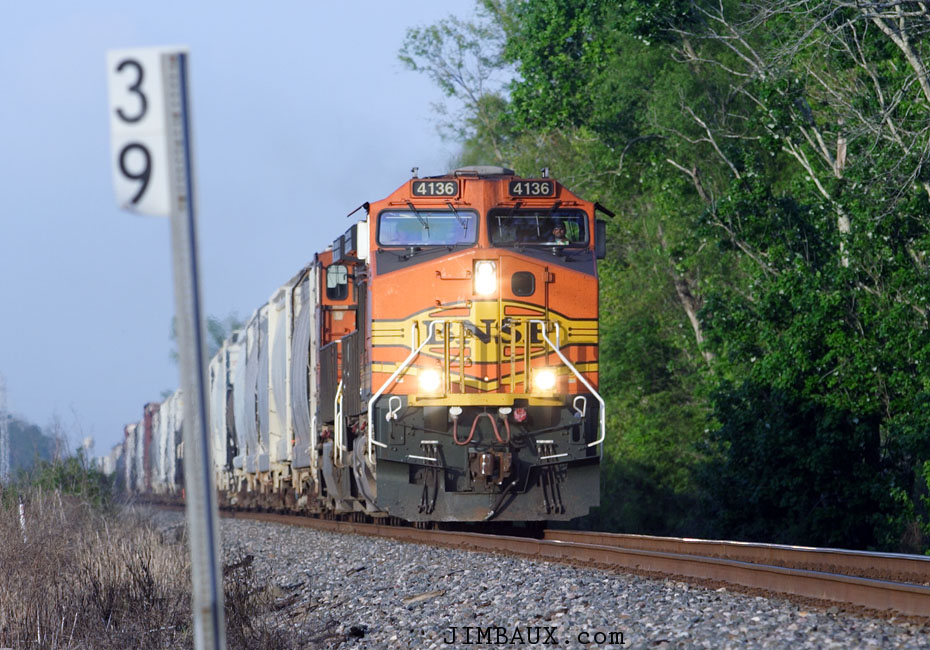 We are east of wherever this train is going.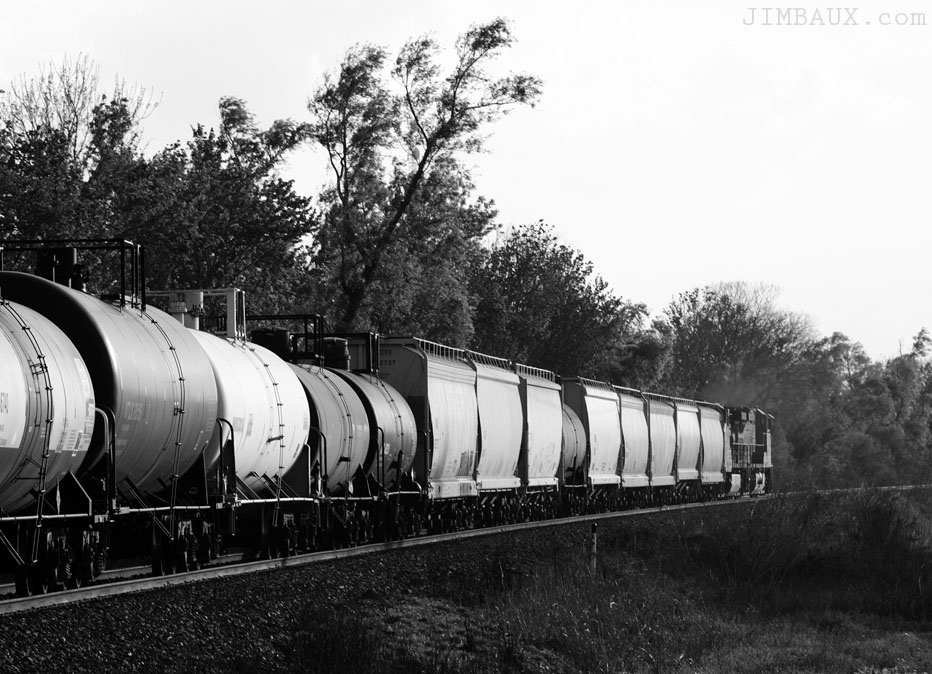 And that, dear friends, is all she wrote.
The Railgoat and I were the only foamers at the funeral the next day, which means that about the entirety of the railroad enthusiast population of the Lafourche-Terrebonne-Assumption area was at the funeral.
After the funeral, I went to visit The Old School for the first time since leaving it to move to Whoadieville almost four years before; the visit was good, and it reaffirmed my nearly-four-year-old decision to become an urbanite, at least for the time being.  As always, we don't know what the future brings, and that includes our desires and how they will inevitably change, or how we at least need to be prepared for them to change, even if the core of who each one of us is remains the same.  Before I visited The Old School that day, I went to visit my grandparents; five years to the month later, both of them were gone, and the rest of us said a final goodbye to the house.
Stay tuned for more March 2009 New Orleans train pictures in the coming days.
Jimbaux