Here are some pictures from Saturday 2 March 2019 in New Orleans. The first several are cell phone snaps.
I walked down Esplanade Avenue to City Park, to the area in front of the art museum, a special place for me.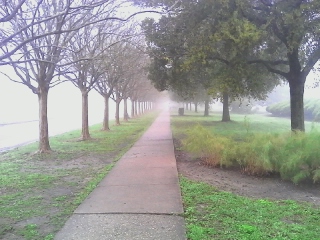 There is plenty of fog this morning.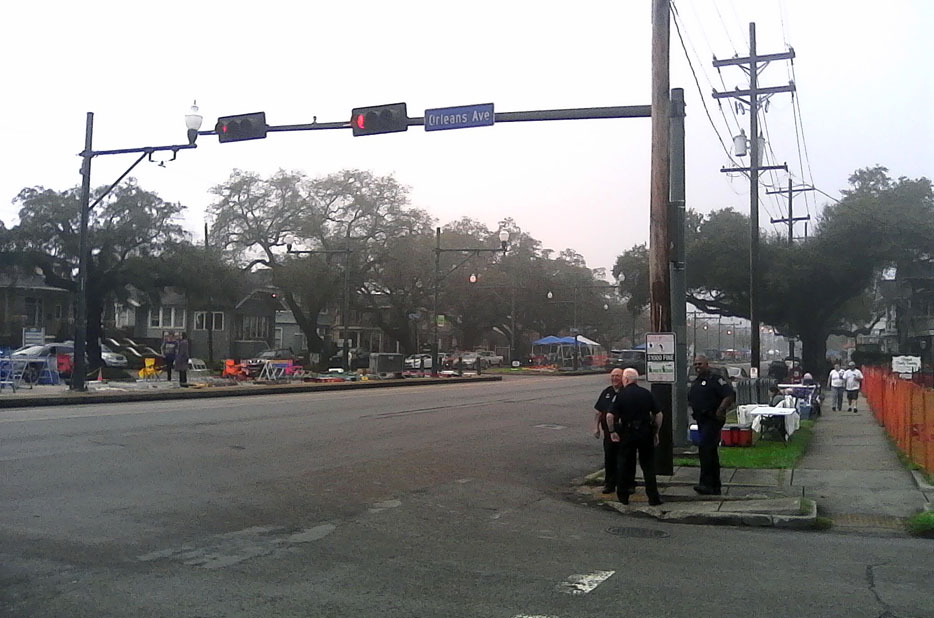 The annual big Endymion parade is happening, as it usually does on the Saturday before Mardi Gras.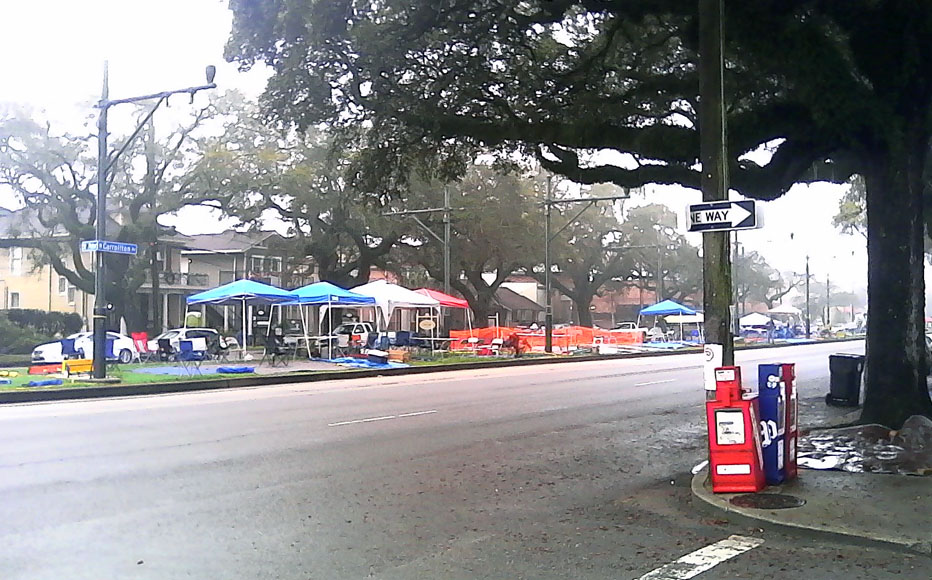 Maybe I stopped at The Bean Gallery.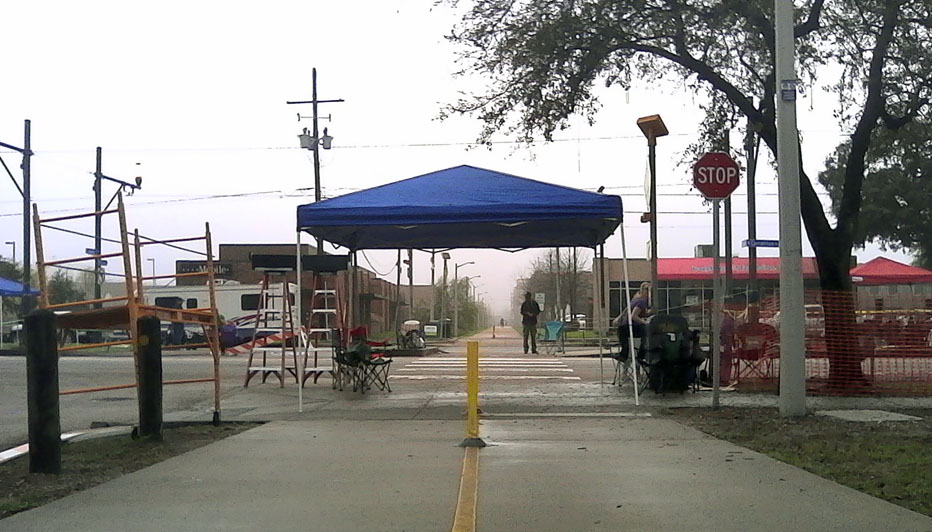 So, there were these inconsiderate people who, hours before the parade was to pass, had set up a tent where to watch the parade right in the middle of the Lafitte Greenway.
Three hours later, I was there again, I think because I had gone to get a haircut or maybe to the grocery store, and now there were people blocking the path.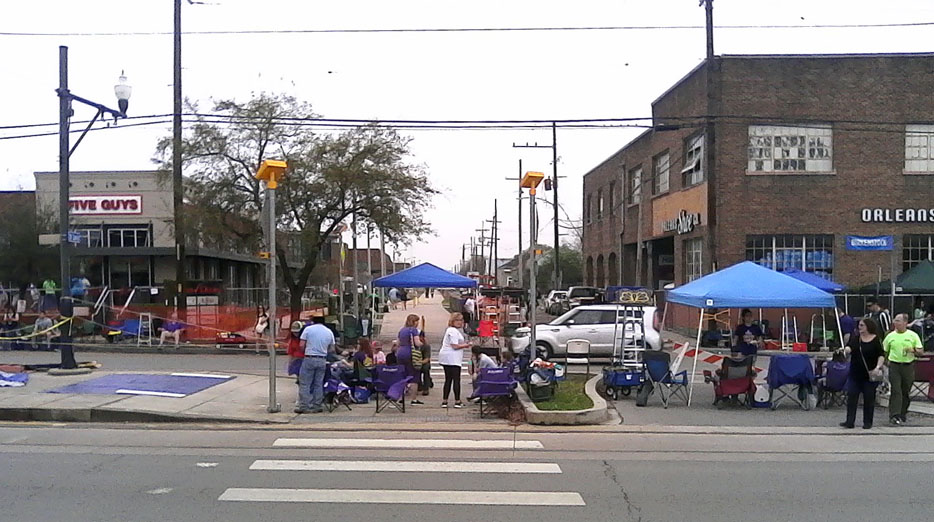 Here comes a cyclist, who has to slow down in the middle of oncoming traffic due to the obstacle ahead.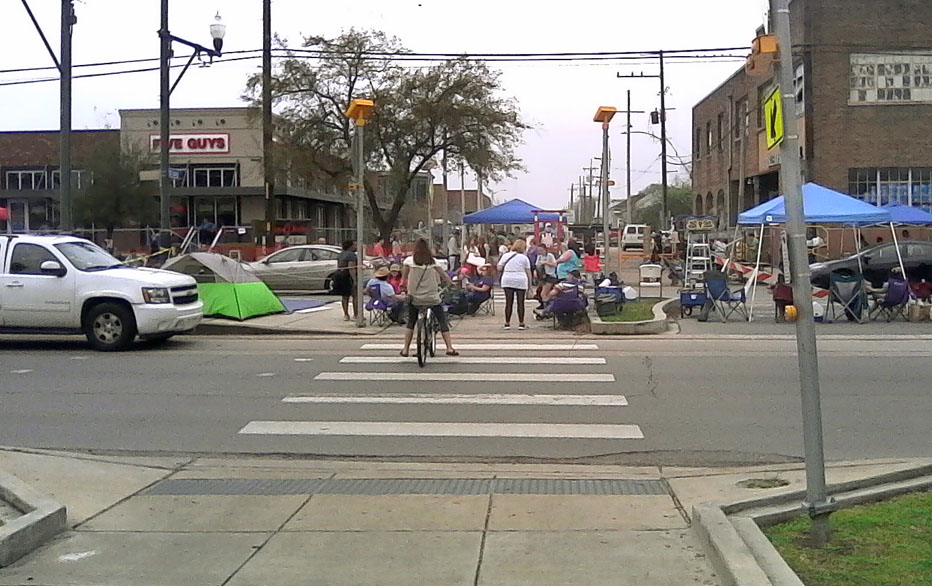 This is part of why I dislike Carnival. It brings out the worst in people.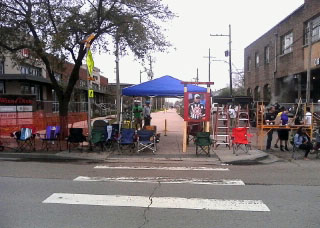 So, I return to the crib, and I assume that I took a shower, and then I walked back in this direction, perhaps for the third time this day, with my DSLR camera, to watch the parade near the home of a colleague.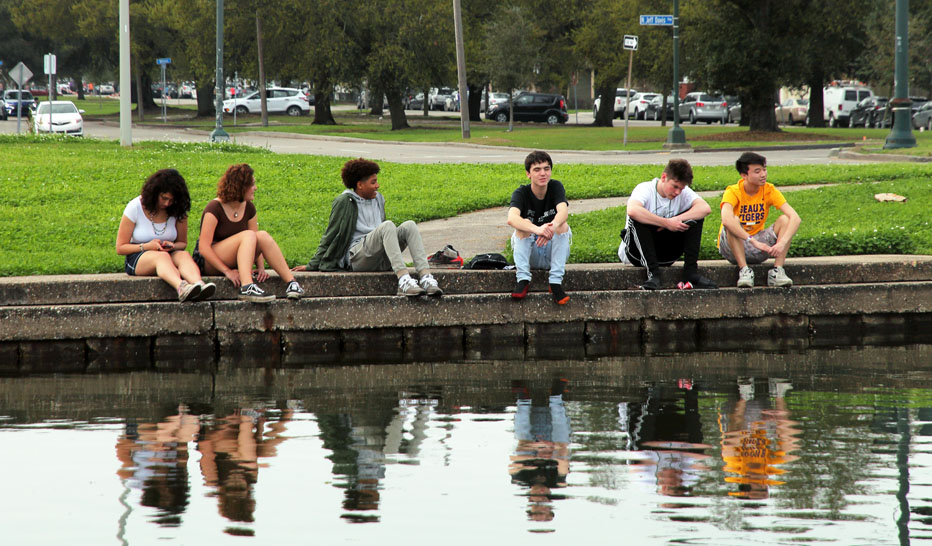 We cross Bayou Saint John.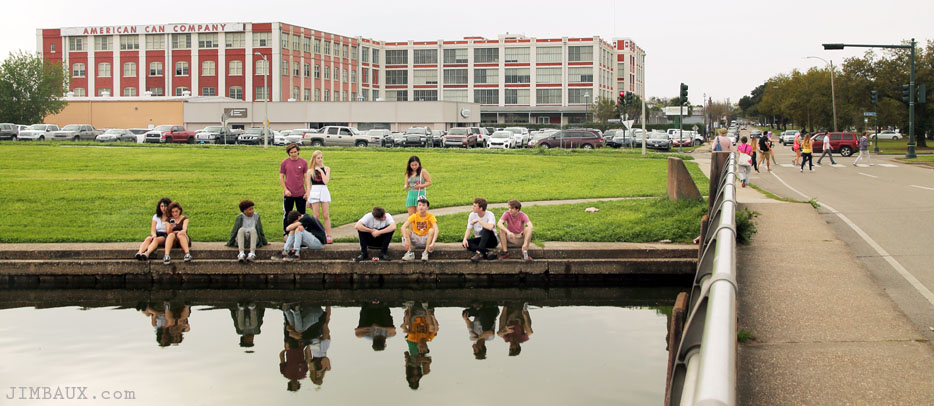 I always like the can company building; it's just so weird for me to fathom, though, that, during my lifetime, the place was an active factory employing thousands of people at once.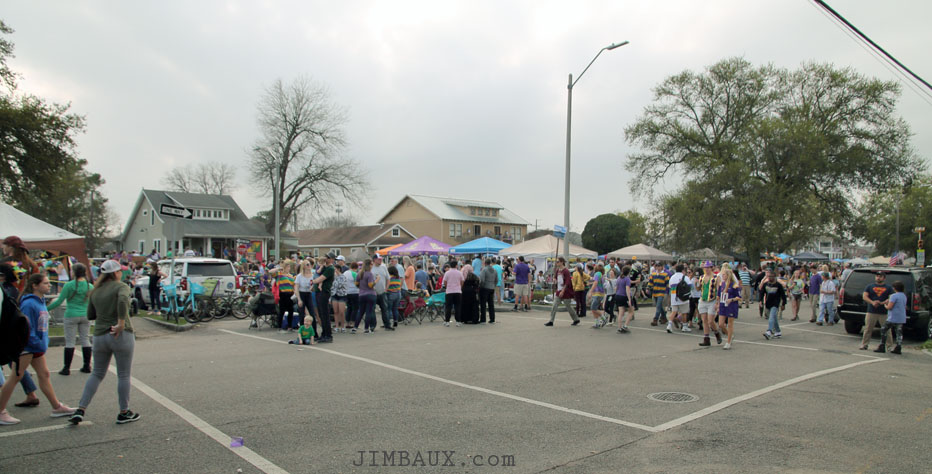 Well, I am back in the old hood, and very near to The Mid-City Marine's old home.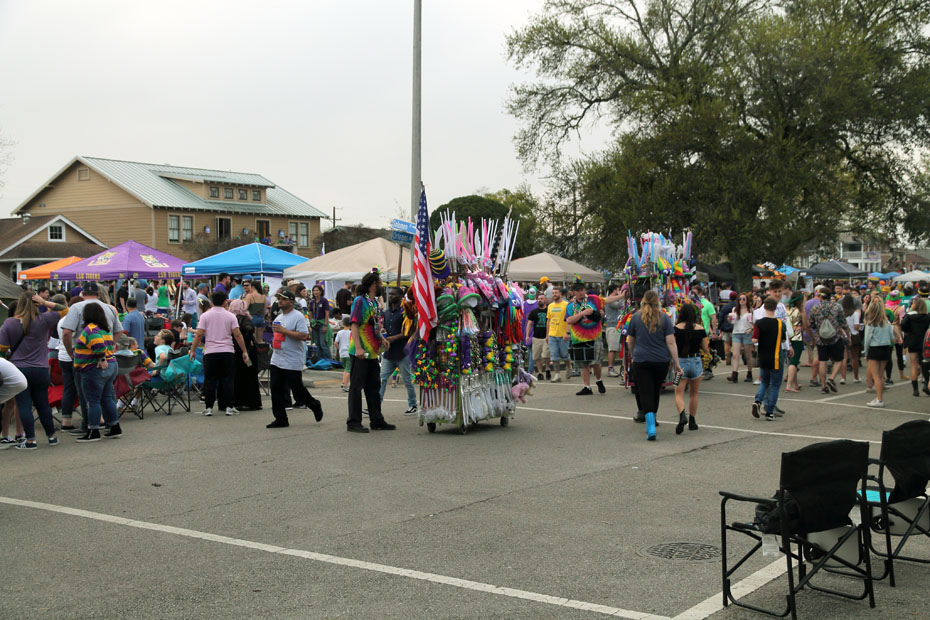 It's plenty of people!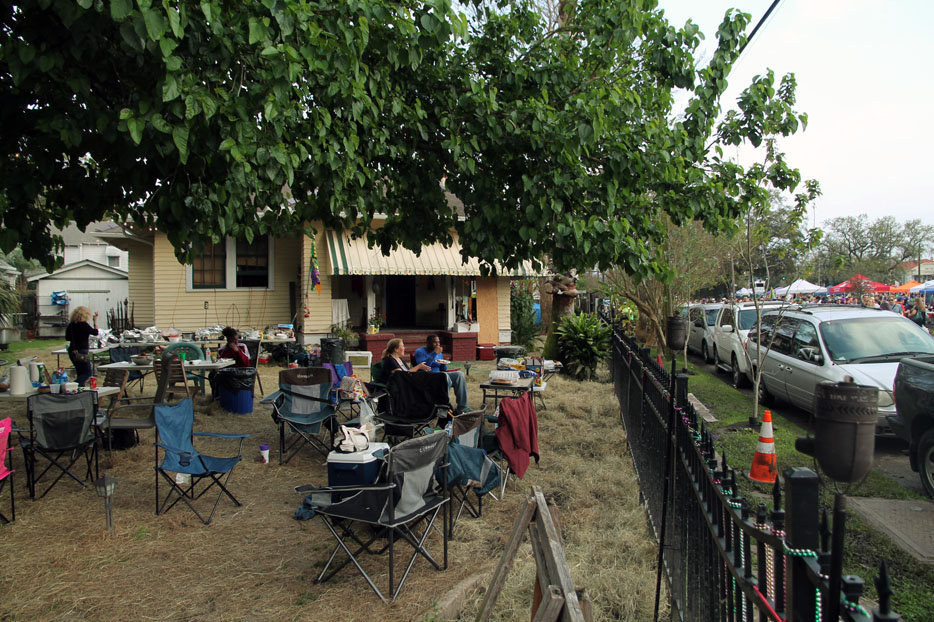 It's not the same as the old days, but even the old days were a bit hollow.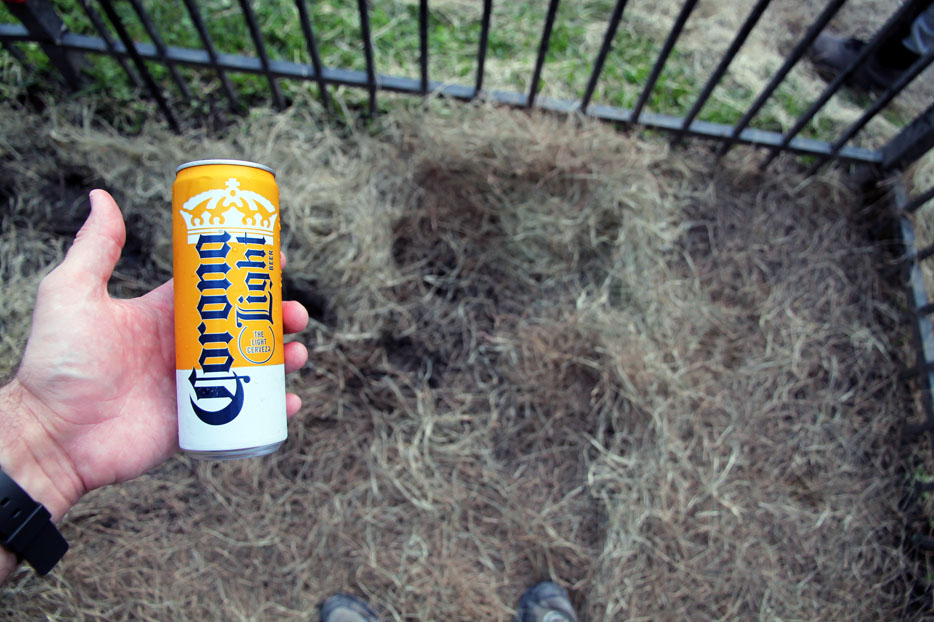 Okay, so, for the rest of the essay, there are just a bunch of images of the parade passing from when I went onto the neutral ground, and I have nothing to say about each image; so, I will step out of character and just post a string of images with no accompanying text for the rest of this post.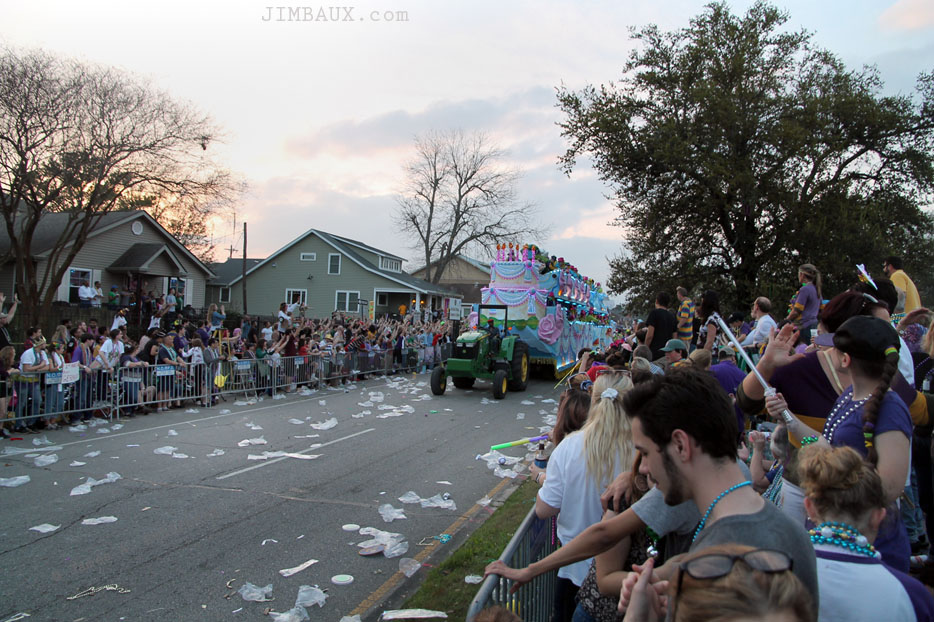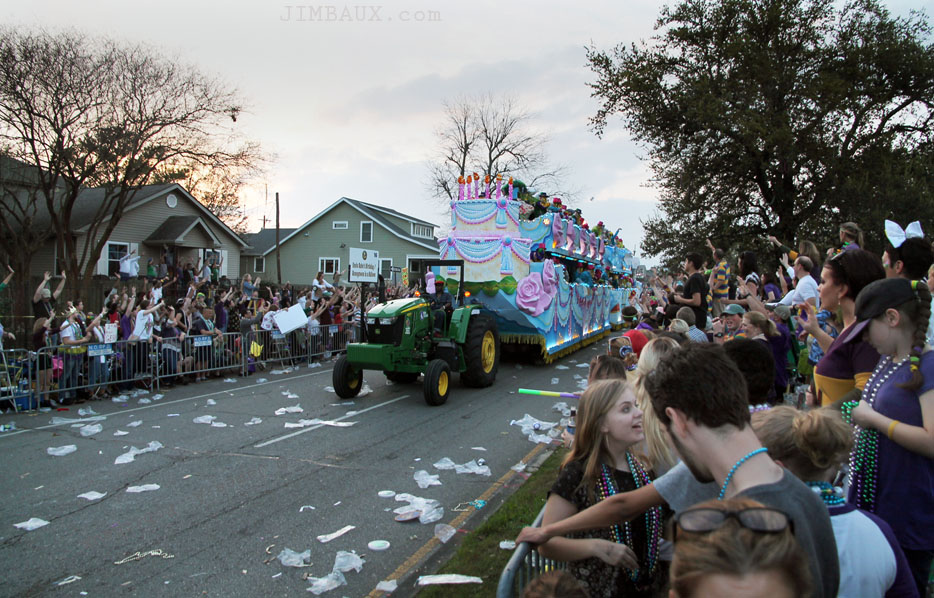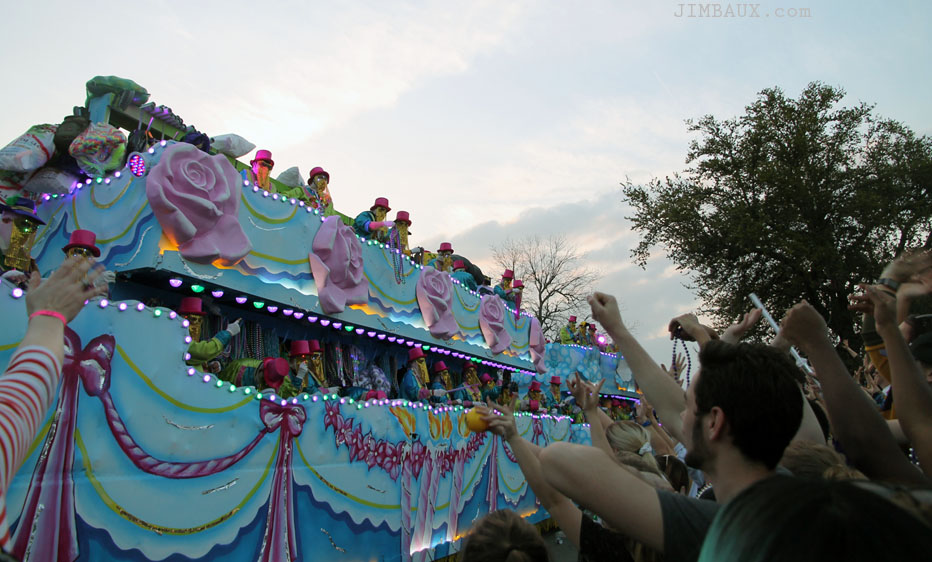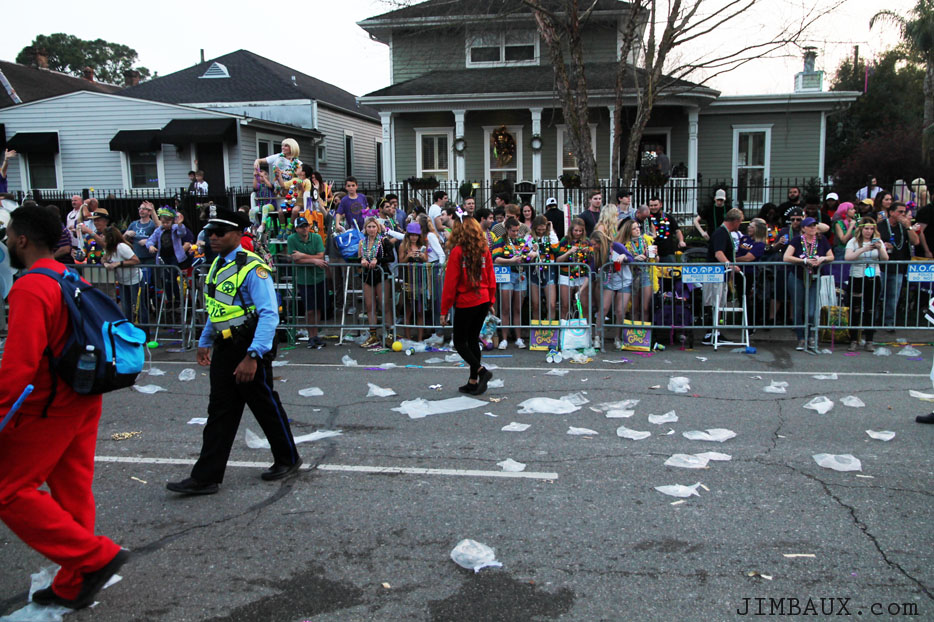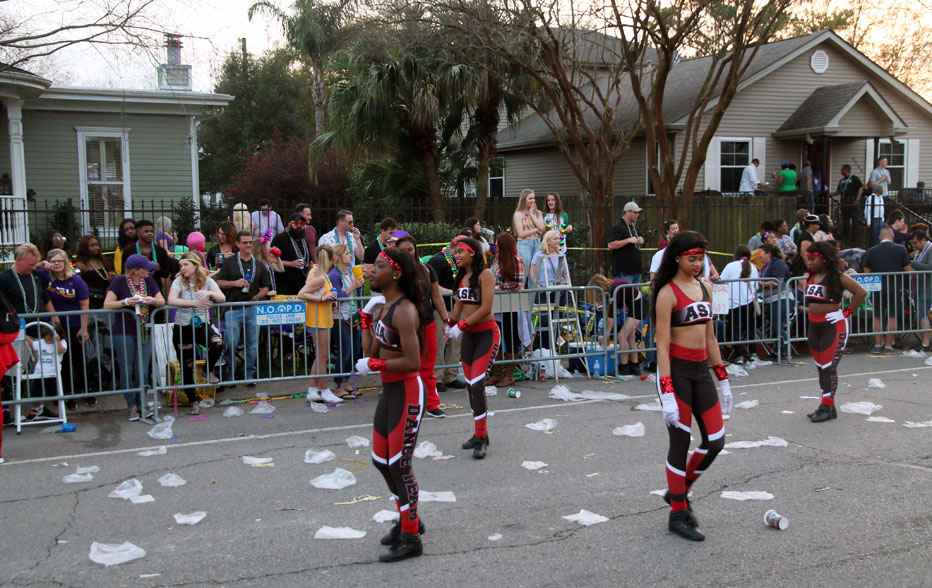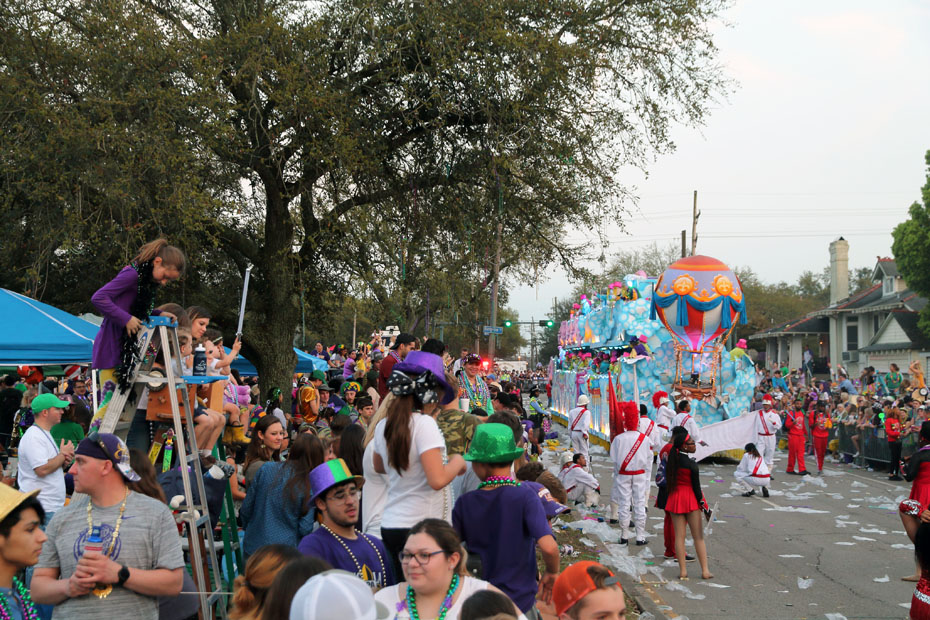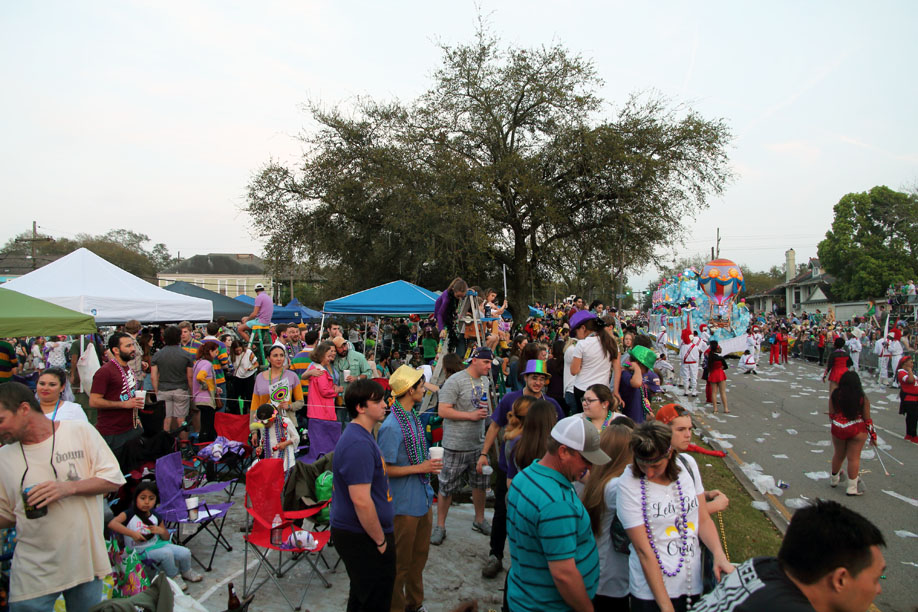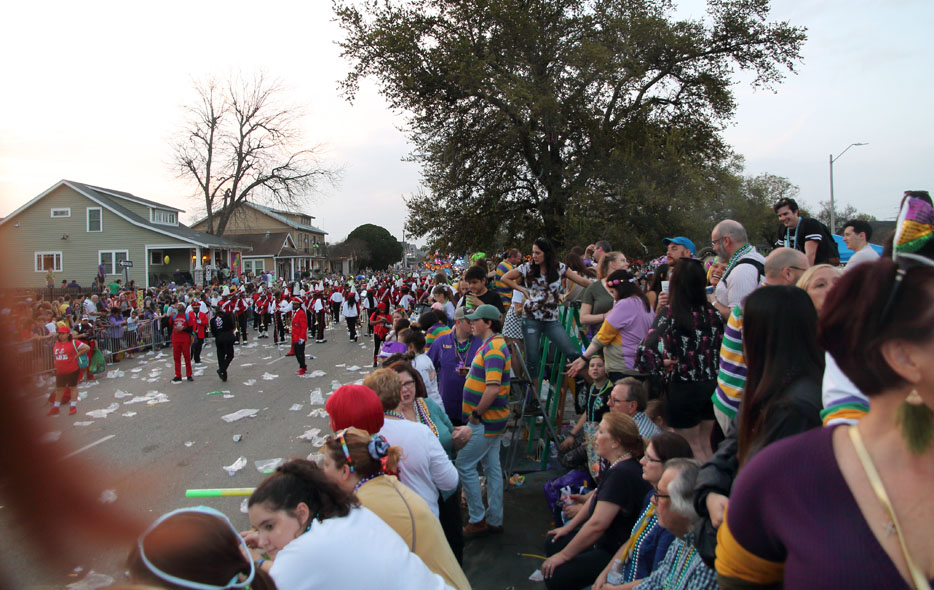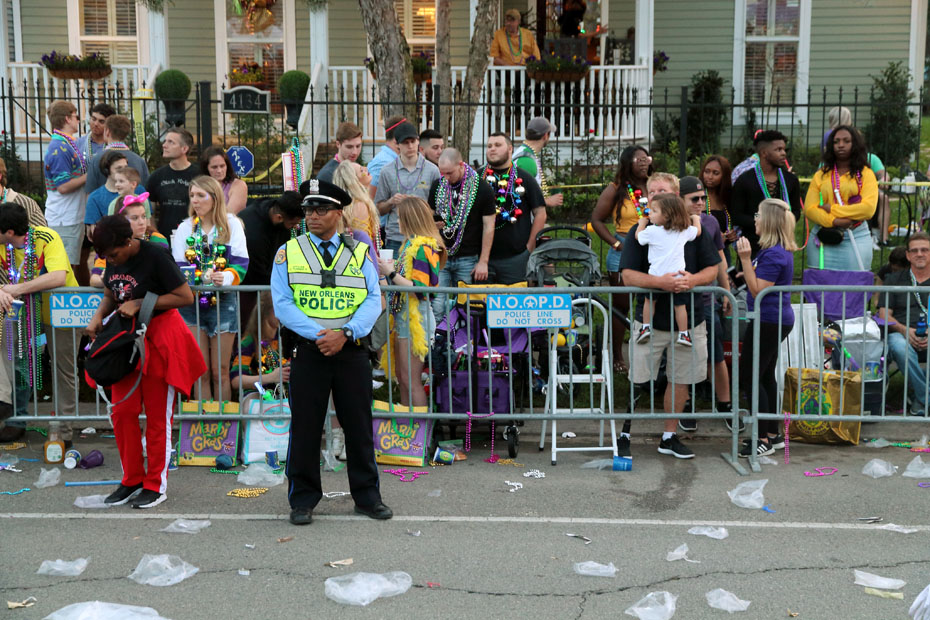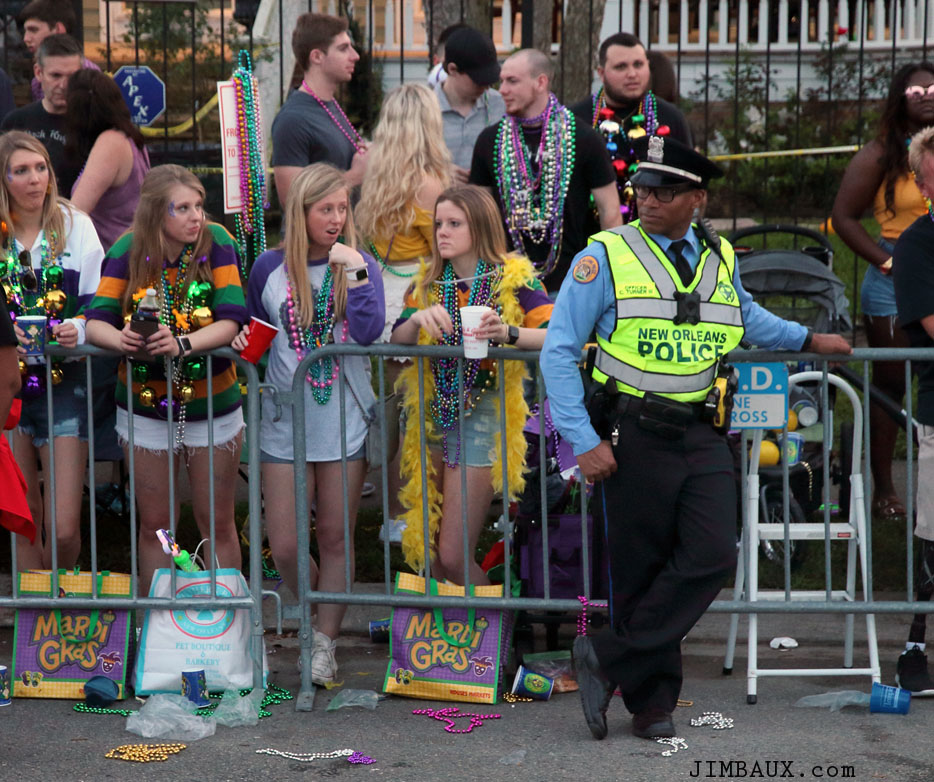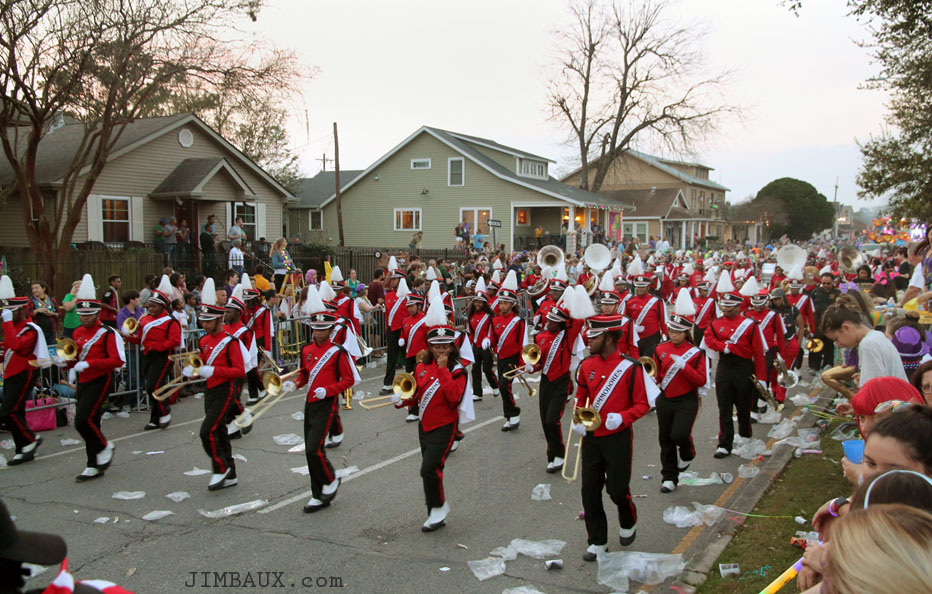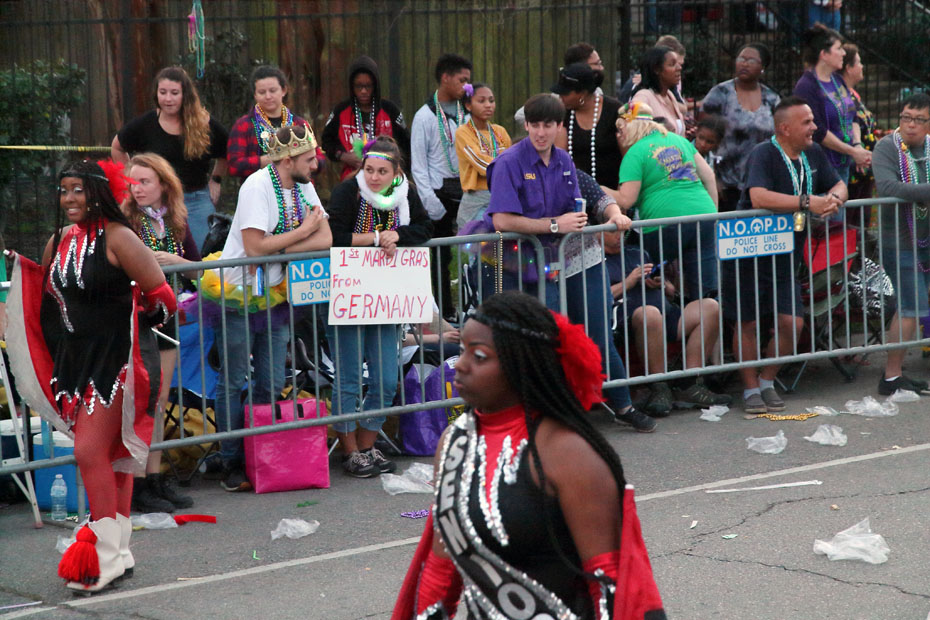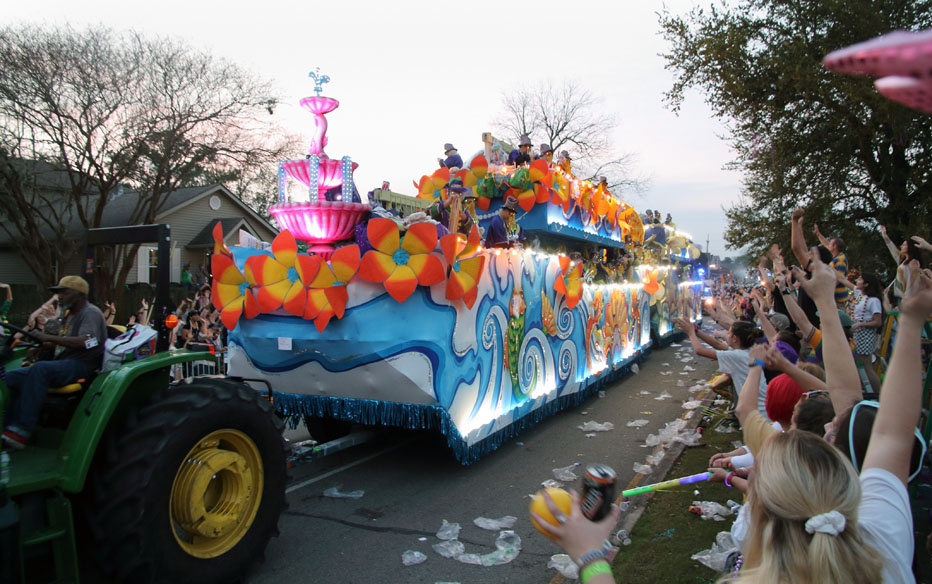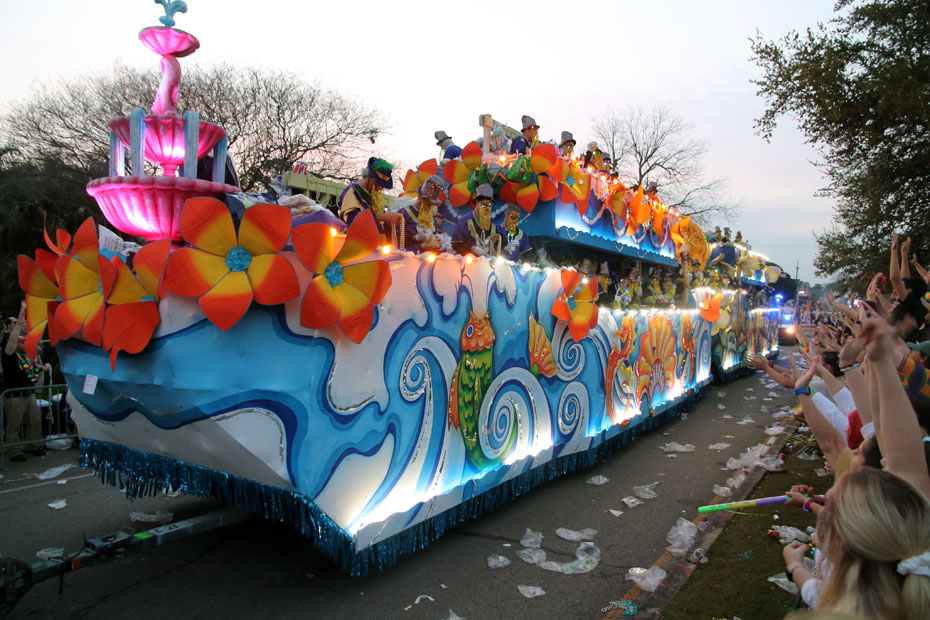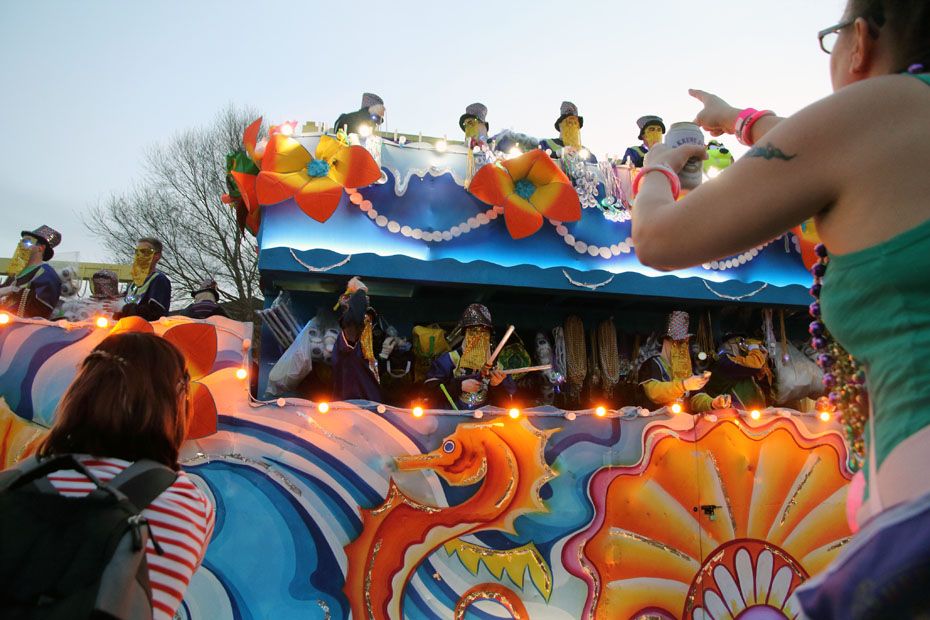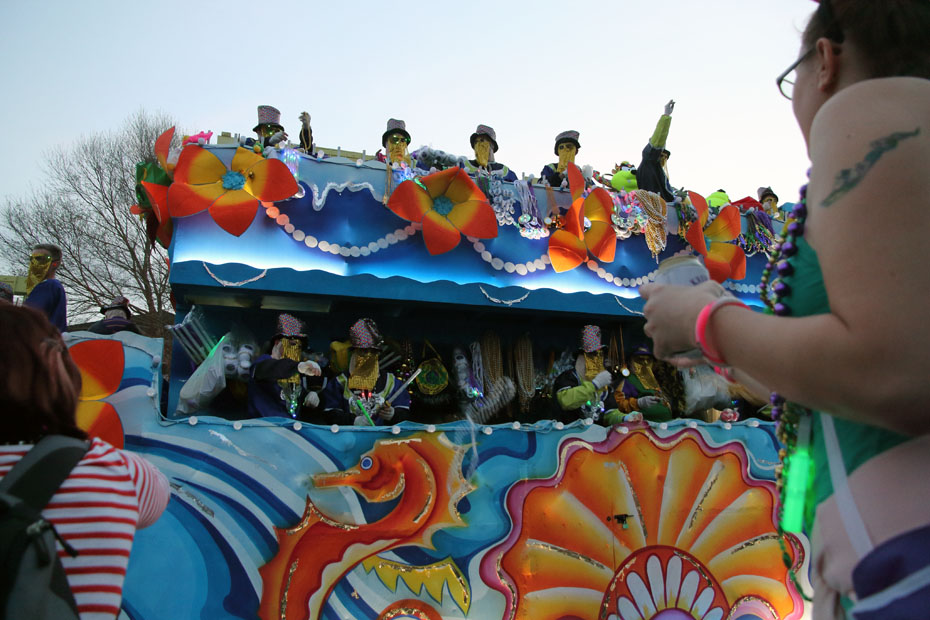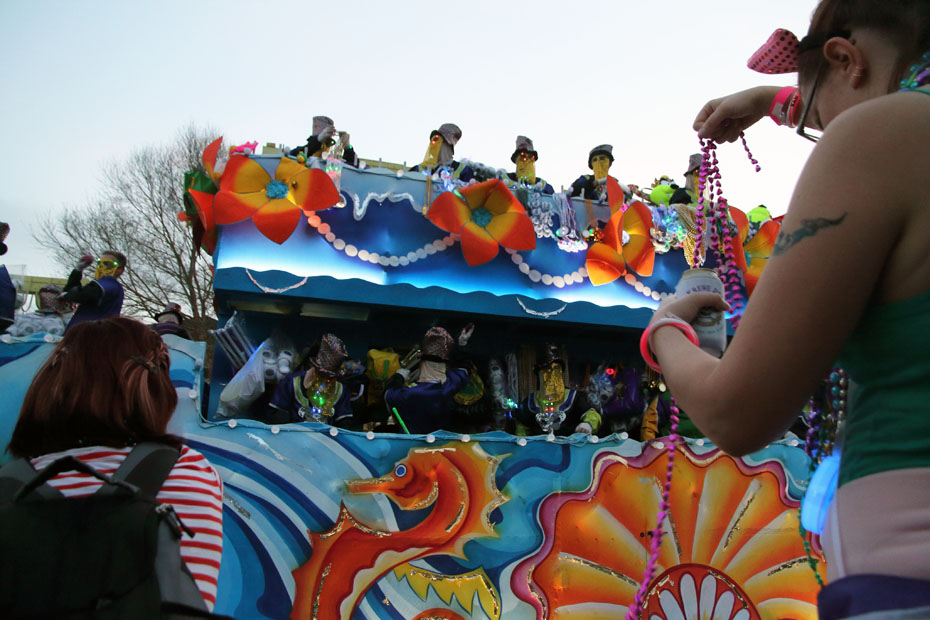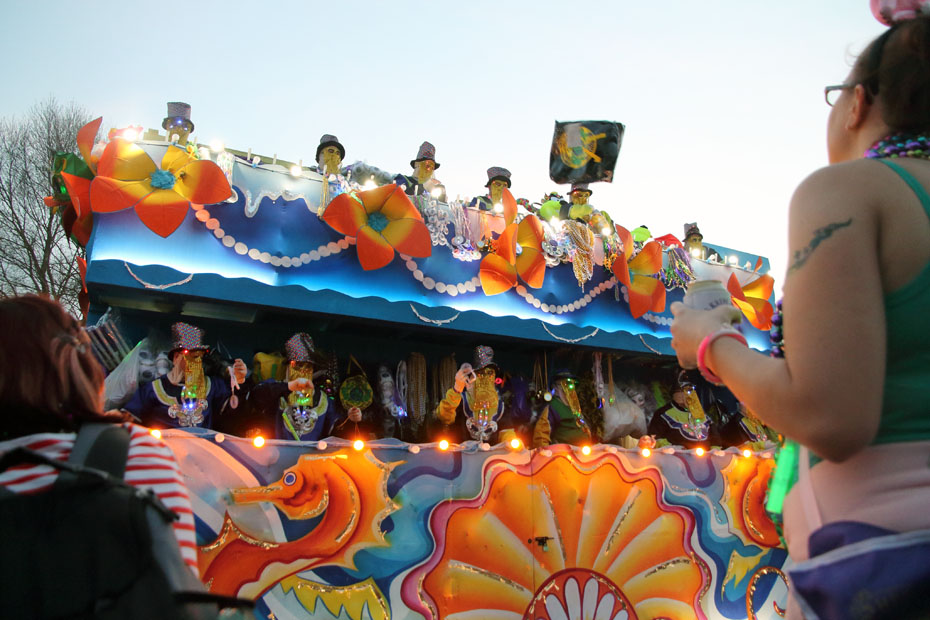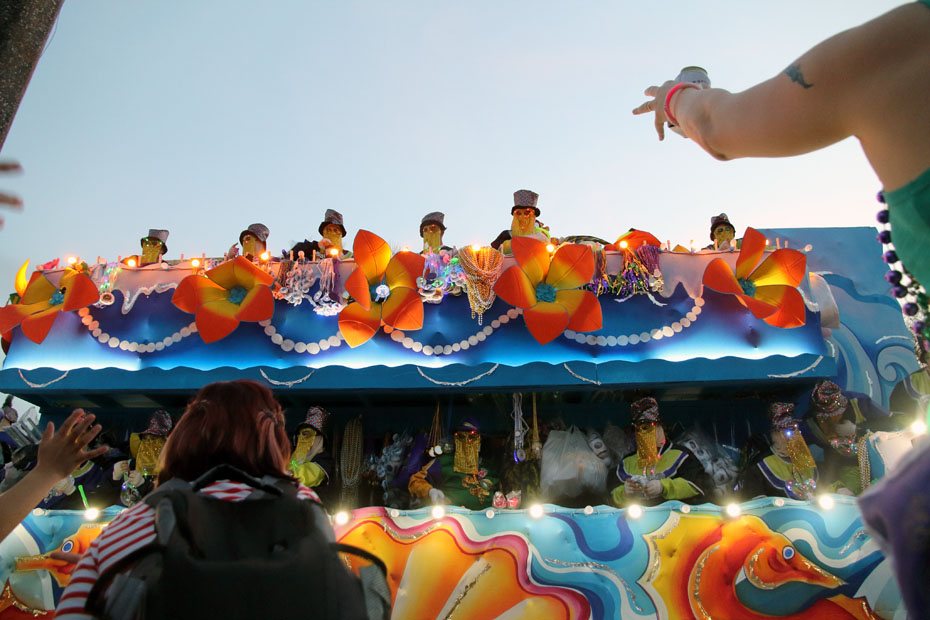 That's all. I hope to get some better pictures of different things when I head west for the week.
Jbx