There is a reason that, in December 2013, when I was, on the five-year anniversaries of each set of images that I made in December 2008, posting most of the images that I made on those days of December 2008, I did not publicize those that I made on 30 December 2008, the day after my first Bogalusa adventure.
Let's just say that time heals wounds, that a certain bully seems to have mellowed out, and that this little problem pales in comparison to the other problems that I face at the end of 2018, when I am publishing these images, 10 years to the day after they were made, but, since we are on the subject of December 2008, a photographically voluminous and varied month, as Decembers often are (or often were at that portion of my life) for me, let us recap the month.
December 6th – Southbound KCS Hattiesburg Turn, CSX at Bay St. Louis
December 7th – New Orleans, the Huey P. Long Bridge, and the Bonnet Carré Spillway
December 9th – Norfolk Southern Railway Train 345 At East City Junction
December 24 – Amtrak And Sugarcane-Burning At Chacahoula
December 26 – Trains, Trees, Plantations, Shacks
December 28 – westbound BNSF Railway train M-CSXLAL at Chacahoula
December 29 – Bogalusa Line Action, ex-GM&O
So, here are the December 30 images, four pictures, the last shown in two versions.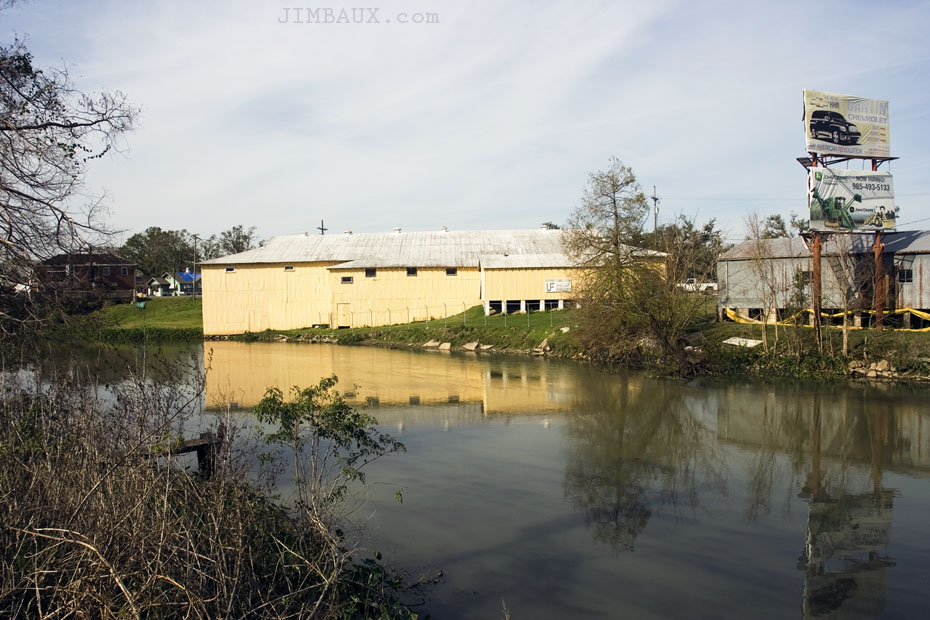 The above picture shows, from Southern Pacific railroad country, a warehouse that was, many moons ago, served by the Texas & Pacific Railway.  Below shows a village to the northeast, north of T&P country.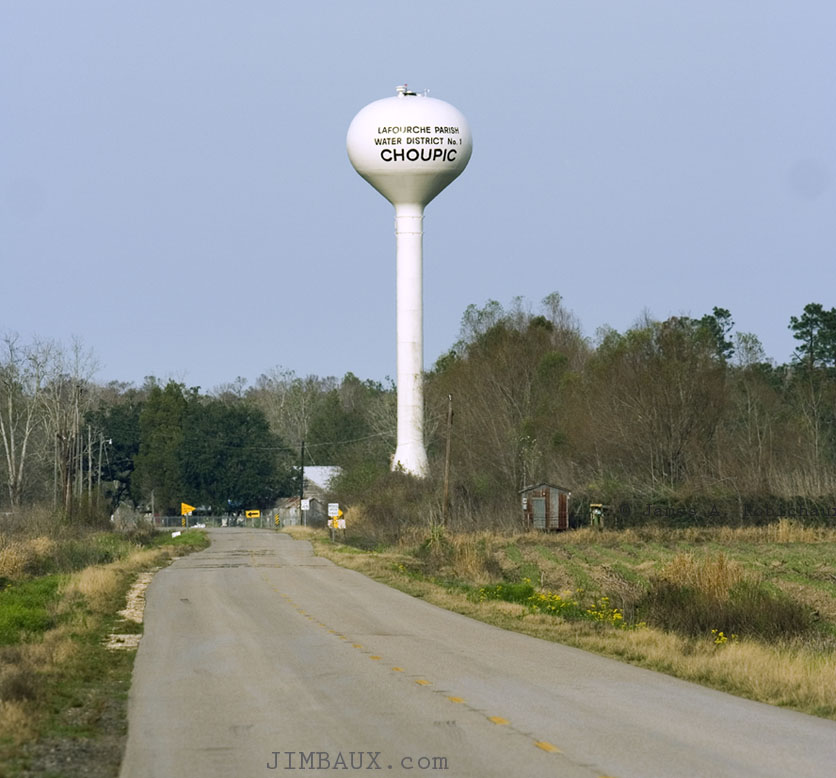 Now, let's go to the track.  Oh, gosh, who is that?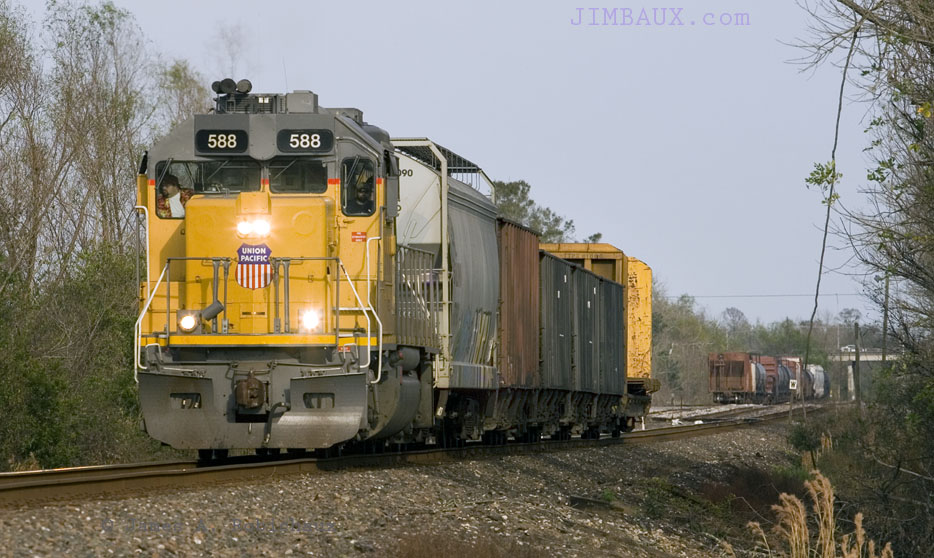 That is the Chip Local leaving Schriever, but Chip is nowhere to be found in the cab, probably because he was using his vacation days a the end of the year.
Here is the train, with our traveling bully, at Chacahoula.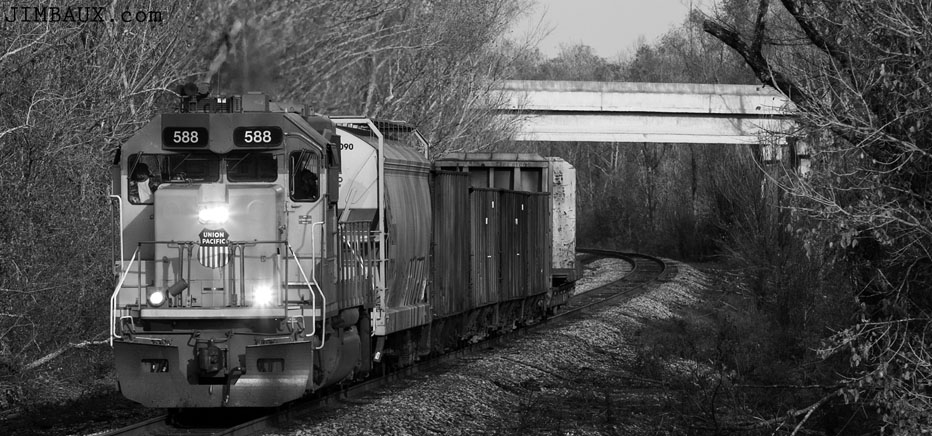 I had just, in the railroad enthusiast world, been the victim of a certain treachery; I was bullied, like so many others were by this bully, and one of the leaders, whom I had long admired and who had helped me come along in this realm, took the bully's side.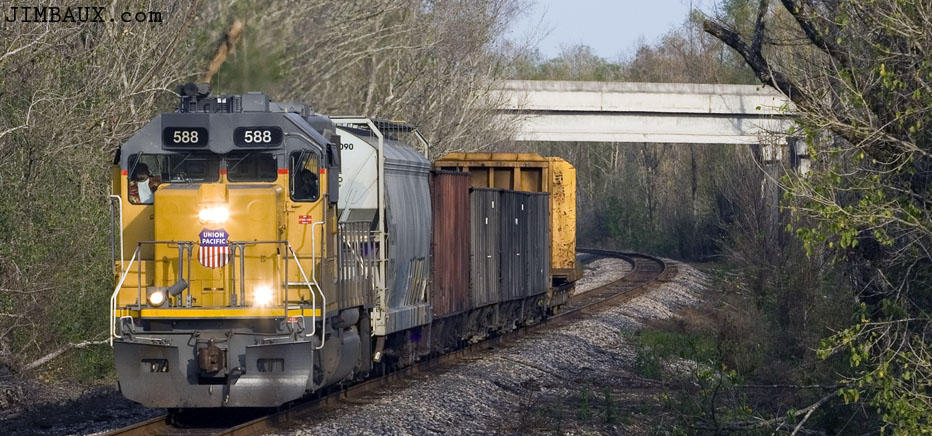 I debated whether to chase and photograph this train, but I did so as a way of fighting back.
Still, I was disillusioned by the treachery that happened, and that was reflected in my last pictures of the year, which I made the next day.
December 31 – Sunset Of A Year And Of Innocence
Ten years later, for different reasons, I am not feeling good as the year, and the decade, comes to a close.
I am sorry that this is the best that I can say now.  My apparently autistic self could have done better if only I was allowed to do so, and you can help make that happen.
JBX