On a cold and wet December afternoon in New Orleans, I caught Norfolk Southern Railway train 345 at East City Junction on the NS Back Belt line on Tuesday 9 December 2008.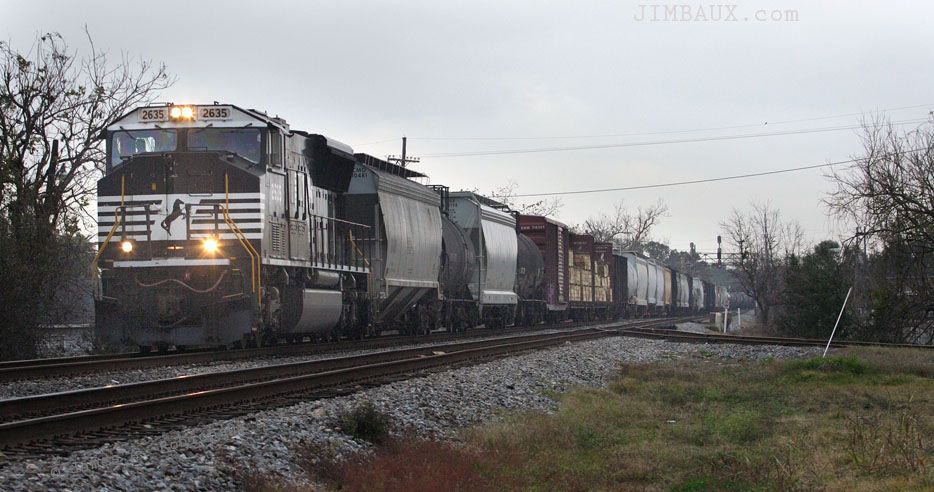 That track at right is the beginning of the Bernadotte Line.
I think that I was intrigued that this mainline road train was being pulled by one and only one locomotive.
This was perhaps the most insipid image that I made in what was otherwise a photographically memorable month.
Peace.
JBX