This year, it just doesn't feel like a holy night, but that is still a great song.
1. Hello Twitter, I am here to share an extremely correct opinion about Christmas music. To wit: "O Holy Night" is both the best Christmas song, and the most often butchered.

— David Roberts (@drvox) December 24, 2018
Really, while this night about 2,000 years ago might have been holy, this night 50 years ago was holy.
Anyway, merry Christmas, my dear readers.  Ten years ago this morning, I photographed Amtrak's westbound Sunset Limited at Chacahoula and then photographed some nearby sugarcane burning; I passed the same location today, and, had I started my travels today early enough, I could have once again photographed the #1 in Chacahoula today.
This afternoon, I stopped in New Iberia today on my holiday travel.  I was mainly trying to reconnoiter the railroad situation, but I ended up photographing some sugarcane harvesting by the track.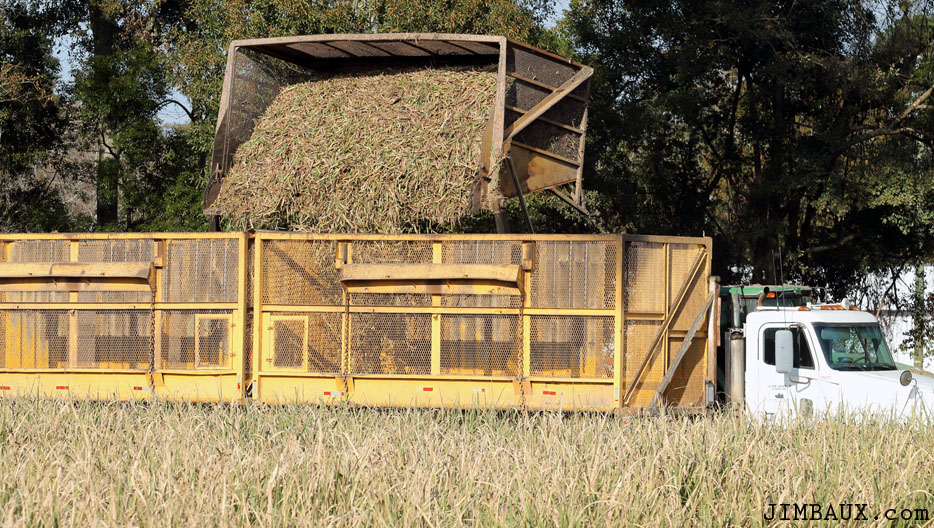 The harvesting season is running well behind the normal schedule this year due to the crazy amount of rain that we have had, and I fear that that is due to global warming and the new normal.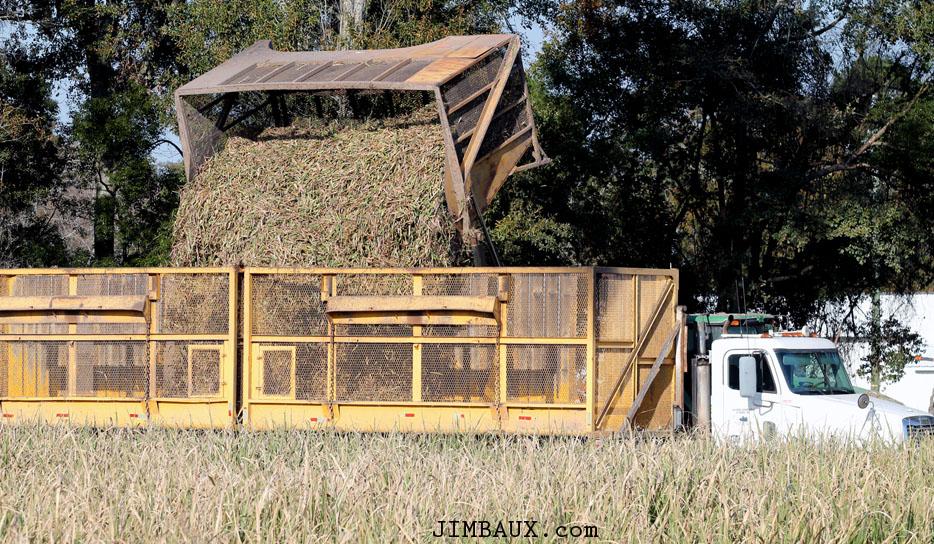 This sugarcane is being harvested right next to the Louisiana & Delta Railroad's interchange yard in New Iberia, which seemed to be loaded with cars, and those tank cars are loaded with molasses from local sugar mills.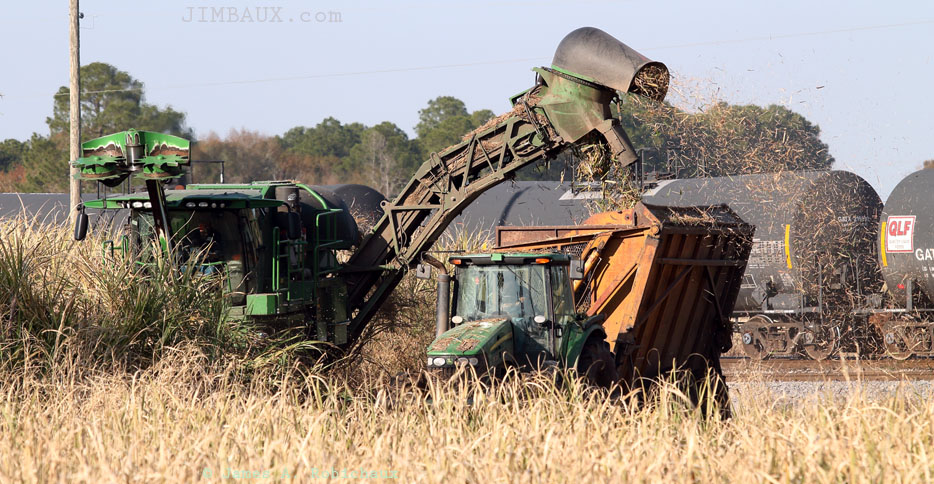 Almost certainly, this cane is bound for either the Cajun Co-op mill north of town or the Patout mill east of town.  Did you see my Thanksgiving week essay and the pictures of the Lafourche Sugars mill and my description of the state of the sugar industry in southern Louisiana and what it tells us about the state of the economies of the modern, industrialized world?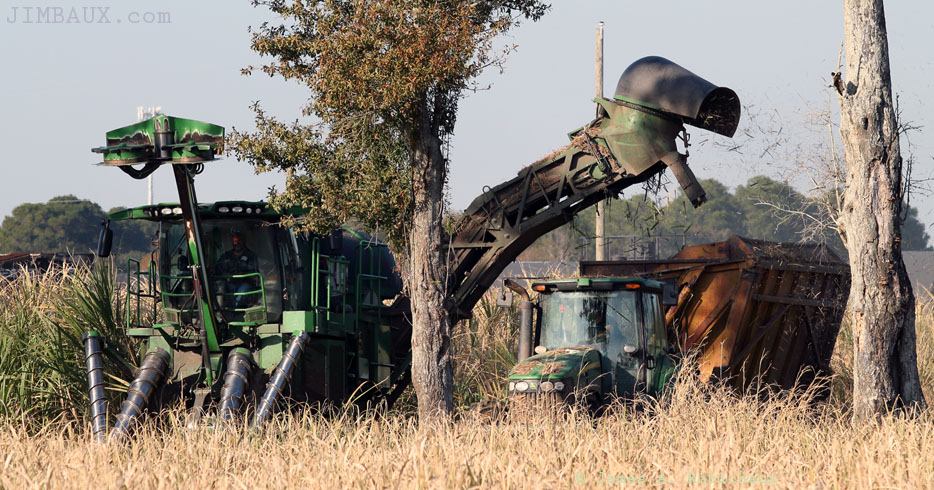 A century ago, almost all of my ancestors worked locally in agriculture, doing farm work; today, nobody in my family does this kind of work.  I wish that the rest of the world would wake the hell up to the implications of the fact that so many of us are stuck doing crap that doesn't need to be done in order to justify our existence.
Markets closed, and so is this feed. I offer my personal wish for a happy and meaningful Christmas to all who observe the holiday. And perhaps a word of thanks to President Trump, who taught the nation again today that not wealth nor fame brings joy without loving and being loved

— David Frum (@davidfrum) December 24, 2018
Drop the stupid scarcity mindset, people!  It's resulting in actual scarcity!
Just got home from a Christmas Eve Mass filled with themes about caring for the poor and looking out for refugees to find President Scrooge pity-tweeting about Wall.

God bless us, every one.

— Kevin M. Kruse (@KevinMKruse) December 24, 2018
White supremacy is a hell of a damned drug.  So, too, is misogyny.
Anyway, I swung by the L&D headquarters, and I saw this.

That is, from left to right, the LDRR 1850 on the Abbeville Branch track, the LDRR 1846, the LDRR 1709, and the LDRR 1847.
The area of the Abbeville Branch near the shop was full of cars, too.  Apparently, the LDRR 1708 dragged a cut of cars down the branch just to make room in the interchange yard.
I am sad, very sad, to report that the LDRR 1500, what I think is the last CF7 active on the roster, parked in the area in which locomotives are often scrapped.  I hope that this is not the case.
I miss the CF7s.
At the rice mill in Abbeville, there are nine cars, the most that I have seen there in a while.  However, there are only three rice hopper cars in New Iberia, and, with that cut of cars that the 1708 dragged down the branch to get out of the interchange yard, I doubt that the branch will be served on Wednesday.  I suppose that 2018 will be the first year since 2014 that I do not photograph a moving train on the Abbeville Branch.
I must return to Whoadieville, whether I like it or not, and, it pains me to say, I am not sure that I like it anymore.
This doesn't feel like Christmas.
Merry Christmas. A nativity scene for minimalists. #Christmas⁠ ⁠ pic.twitter.com/kcG1uCvobt

— Steve Williams (@swillmedia) December 24, 2018
This doesn't even feel like life.
Oh, and, damn, I still need to tell her.  I really need to tell her.
Good night, this holy night, and Merry Christmas.
"The vast loneliness up here of the Moon is awe-inspiring, and it makes you realize just what you have back there on Earth. The Earth from here is a grand oasis to the big vastness of space"—Jim Lovell

The iconic 'Earthrise' was taken 50 years ago today: https://t.co/RAw7RnPjUm pic.twitter.com/CxWhF6YDV6

— NASA (@NASA) December 24, 2018
Merci,
Jim