[Jimbaux wants you to hear his words that he might teach you.]
Another late December day in 2008 starts out with another picture – or, in this case, set of pictures – of Amtrak's westbound Sunset Limited, but at least there will be more to this post than trains.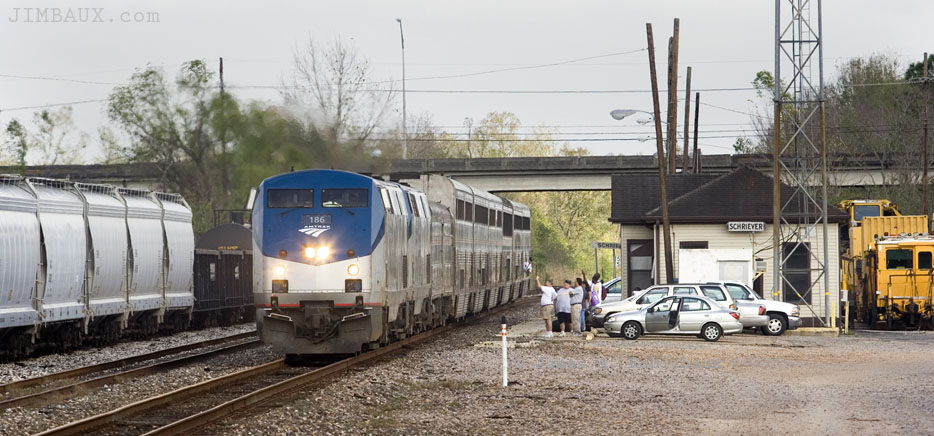 Yes, there are both passengers and foamers watching the #1 arrive at Schriever.  One year to the day prior, I got some pictures of The Chip Local in the rain, some MofW activity, and, yes, the westbound Sunset Limited here too.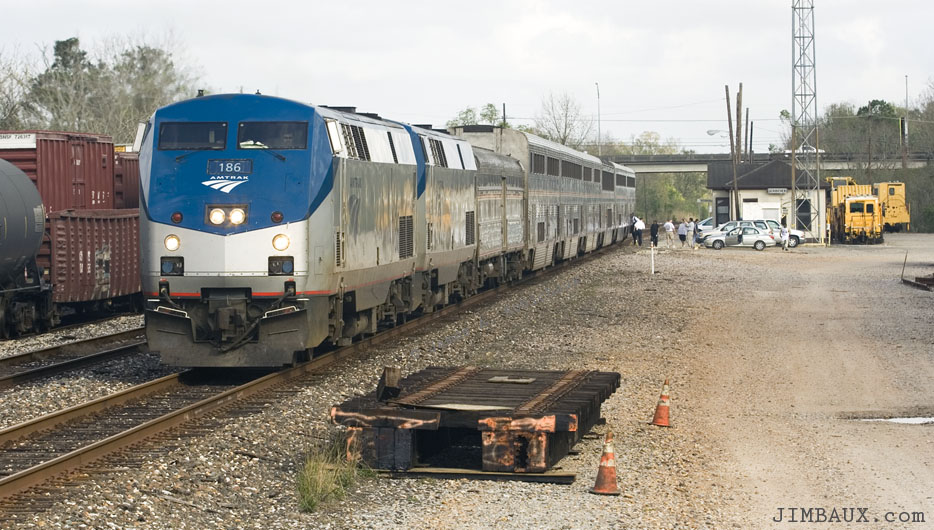 Here we go yet again at Chacahoula, though we do have a slightly different view this time.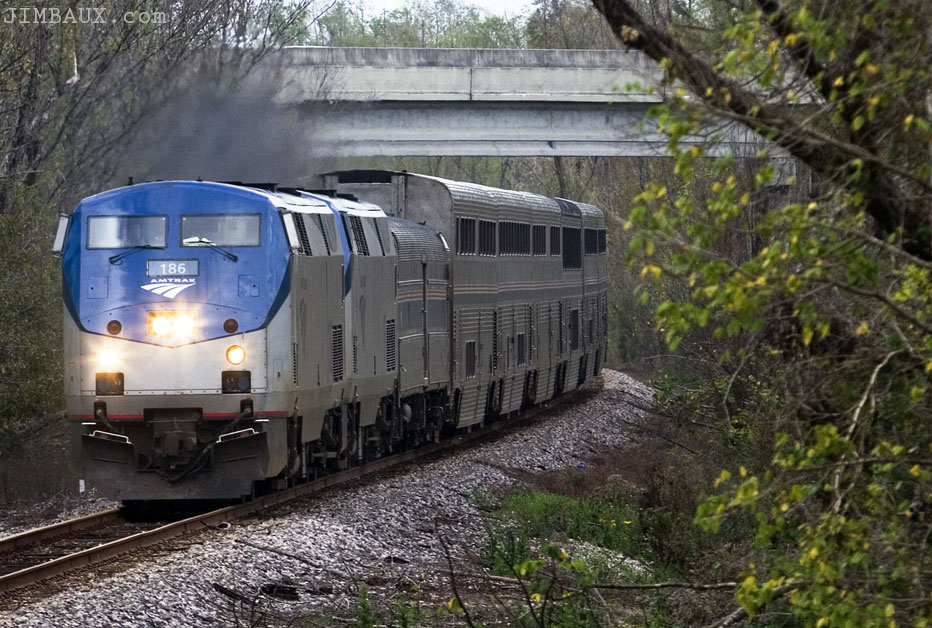 After that, it was time to do something different.  Here is a different view – one that I think that I only did this once and am not likely to do again – of Thibodaux Junction, a place that was once accessible and was a great train-watching and photography spot until early 2005 when Lafourche Parish gave up the road to the farmers, making the area legally inaccessible beyond this point.

Those are stored hopper cars (almost certainly for Monsanto) on all that is left of the Napoleonville Branch, which was removed in the spring of 1998 after the last train ran in late 1995 when the Supreme Sugar refinery closed.  The Sunset Route mainline goes left-to-right across this northward view, and the stub of the branch basically starts where the left-most hopper car is.
We go east now, and we will photograph some old structures and vegetation.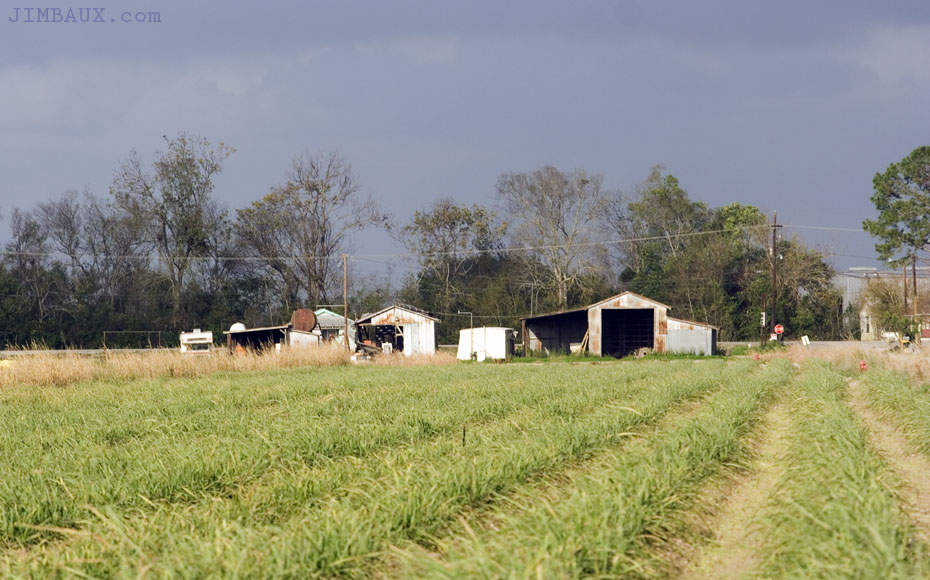 C'est la vie on the bayou.  "Home" is such a complex concept.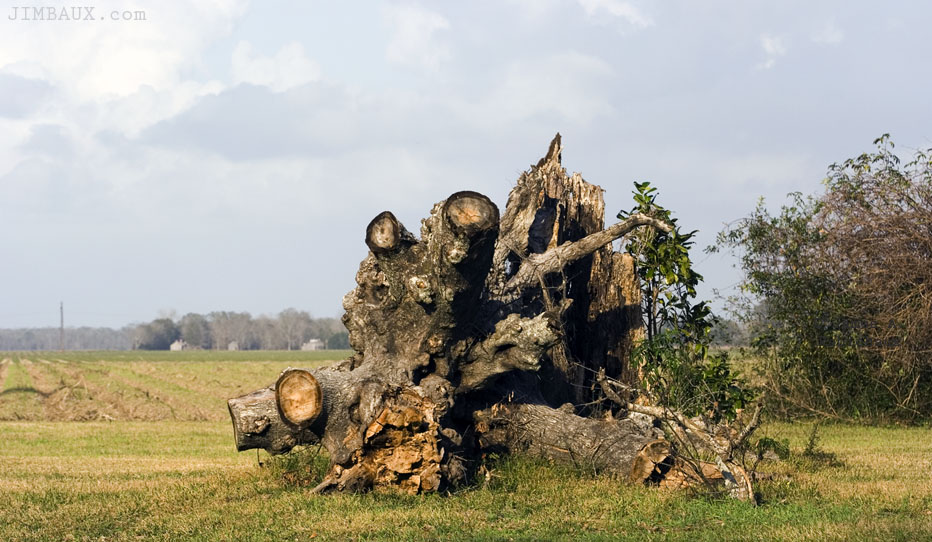 Here is a good old Cajun-style cypress house.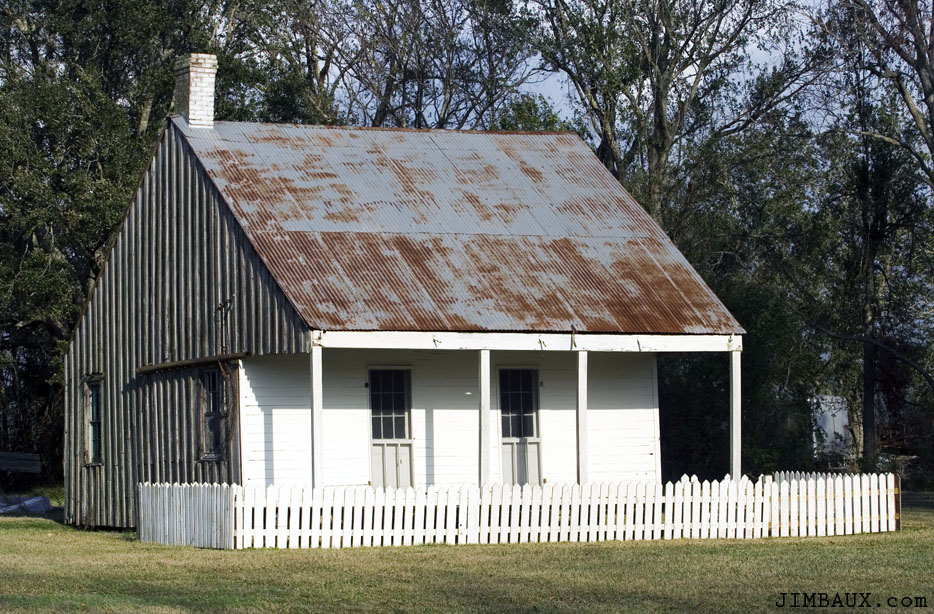 After this, it was time to take a trip back in time, back into Laurel Valley Plantation, not just the part you can see from the highway.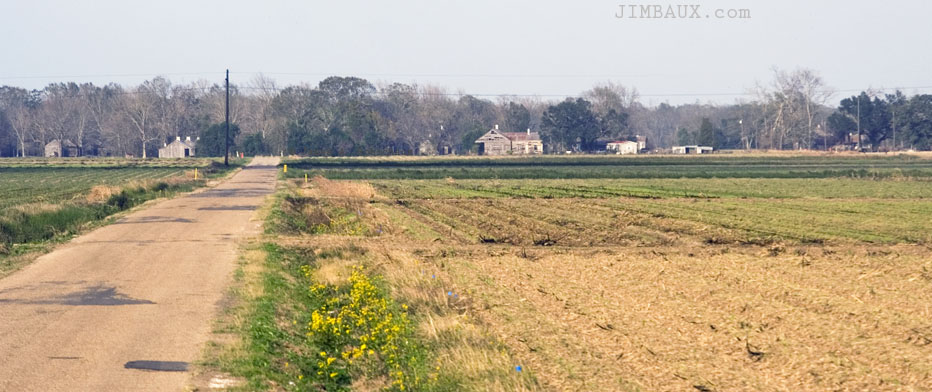 Below, you can see the southwestern fringe of Laurel Valley Village; the structure at right is an old slave quarters.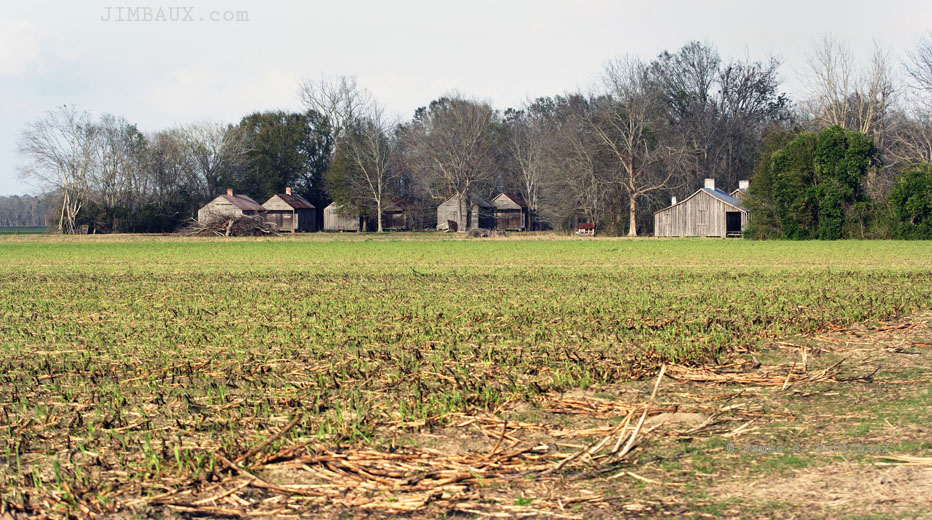 I then went to visit the farmer who manages this property, as I have known him since childhood and knew his son, who now lives (the last I knew) far away.  Before we check out, though, let's get a shot of the old crane.
That was a good way to spend the afternoon after Christmas.  Stay tuned for some out-of-Cajun-country and out-of-Creole-country stuff next time.
Merci,
Jimbaux