[Jimbaux never cared for what they do, never cared for what they know . . . ]
A Heavenly Time of Year
So, how do you like the Sully Erna on piano version of that song?
And Jimbaux Said, Let There Be Light, Homie
Though not quite like my shots of the Transit of Venus in June 2012, shortly after midnight on Wednesday 26 December 2007, I turned my telephoto lens and camera into something of a telescope, pointed at the sky, and saw this: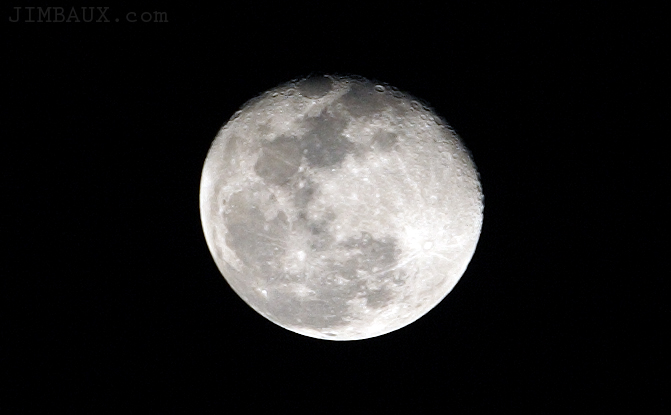 After we get some sleep, let's see what's happening on the track about 12 hours after the moon picture.  Specifically, let's see if we can catch the westbound Sunset Limited and the Chip Local.  Wait, what's this?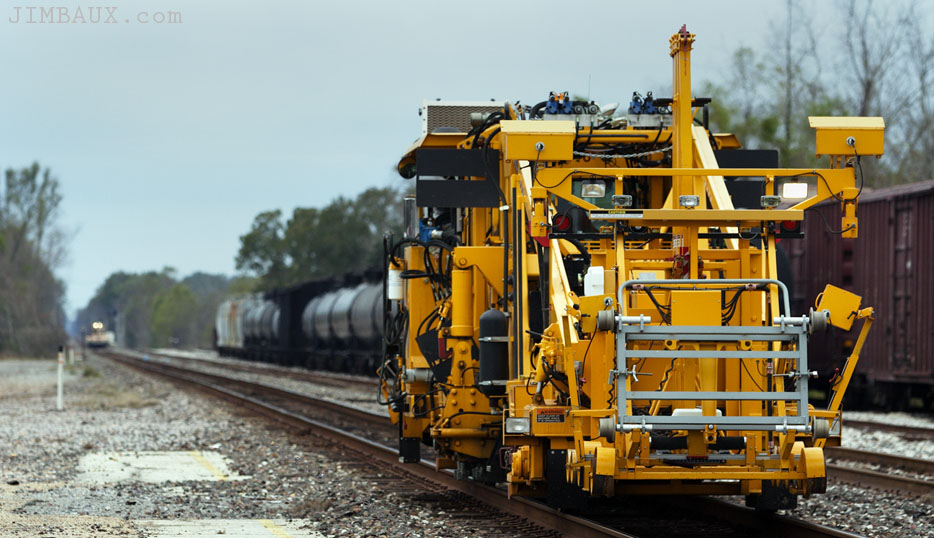 Well, BNSF has some maintenance equipment that it needs to clear the mainline first.  What are these things?  What do they do?  Please share some information in the comments section.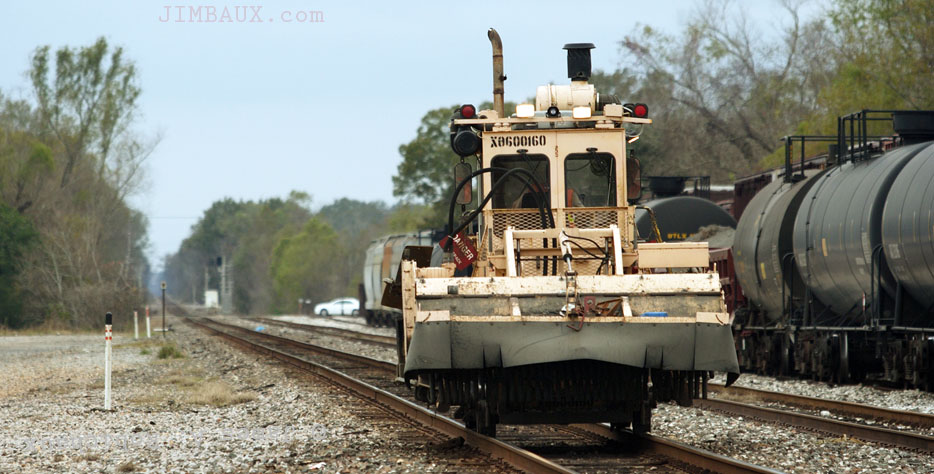 Shortly thereafter, the #1 arrives, and as I recall, there were no passengers waiting to board the train, meaning that I could not get more than one shot of it in the area.  So, here's the view from Horseshoe Road 16 minutes after the above image was made.
The lighting wasn't great, but more modern cameras (unlike the kind that I had back then) can render scenes like this one much better.  Here's the going-away shot.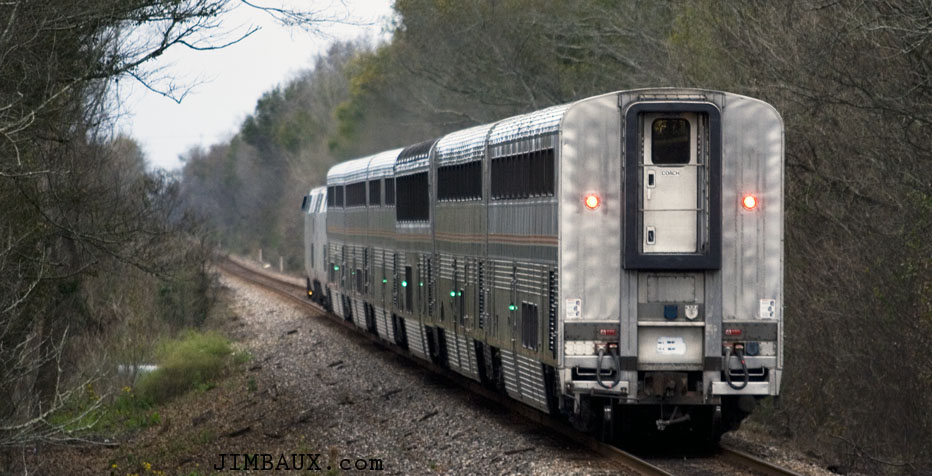 I can't remember what I did for the next two-and-a-half hours after this, but that's how long it took for the Chip Local – Union Pacific train LLS51, the Morgan City Local out of Avondale – to arrive, and I can't imagine that I just sat by the track that entire time.  Here's the going away shot of the Chip Local.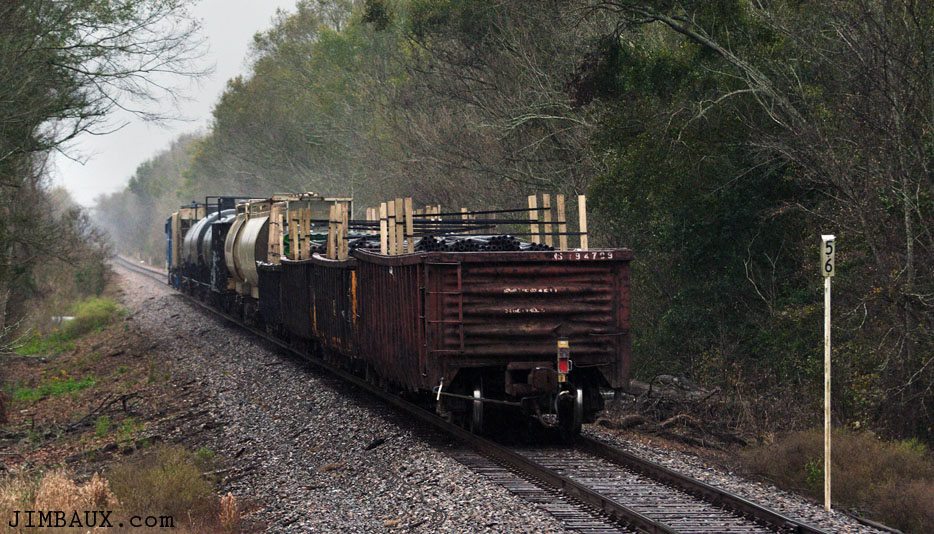 Those tank cars were probably for Raceland Raw Sugars.
Shot Of The Day – In The Rain!
Then, the rains came.  Ever the the adventuresome one, Jimbaux still decided to climb atop his now wet truck to get the classic shot at Chacahoula of this classic train in this classic time of year in the rain.  What do you think?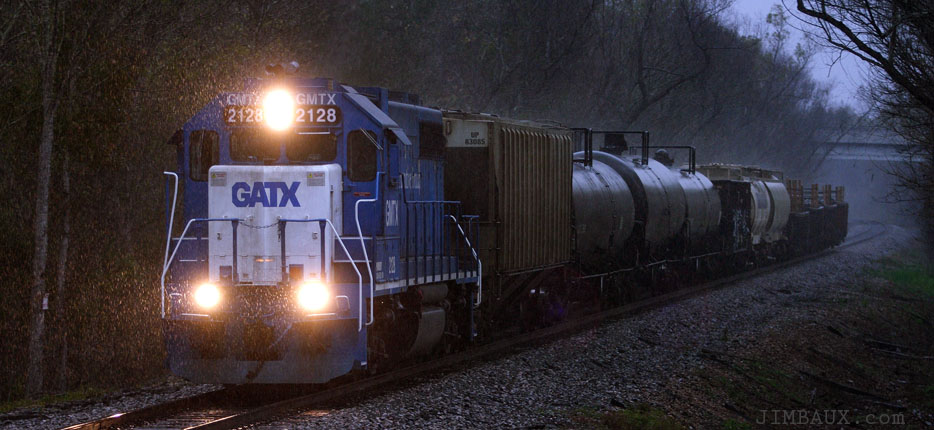 To me, at least, that is one of the most memorable of any of the many pictures that I have ever taken at that location.
That's all the pictures for this episode.  I hope that you have both enjoyed and been educated by them.
More Goodness To Come!
A Northward Diversion
Continuing with the posting of pictures taken in late 2007, I will have a pleasant surprise for you over the next few days.  The next morning after these images were taken, The Duke and I embarked on a three-day journey that took Jimbaux to places he had never theretofore visited, and you'll get to see them here!  Stay tuned, and, no, not all of the images are of trains, and even of the ones that area, there are many that would greatly interest even those who are not railroad enthusiasts.
How are y'all doing?
Jimbaux