[Jimbaux knows that life starts now.]
Yes, really, every day is the first day of the rest of your life, but, as I have known for some time and suspected for much longer than that, this is far more true today – Saturday 21 December 2013 – than it normally is.  I am finally done with an enormous responsibility, as one chapter of life closes, and now others can start, as today's song describes.  I hope to write more about this as time passes, but, for political reasons, this is all that I can say now.  Finally, I will be able to move forward with publicly creative projects, like that music video that I have neglected to mention in the last few months but that I mentioned plenty during the summer.  The song sounds awesome, and it was recorded in three sessions, two with me, and one with Waylon Thibodeaux.  A big road-block has been finding a good videographer.  The person Waylon recommended backed out because he was preparing to move out of the state and didn't have the time to do a concept piece (and is only accustomed to doing performance pieces.)  Waylon called me a few days after my grandmother died to see what was happening with the project, but, in addition to dealing with that loss, I was still saddled by the burden from which I am only today finally free.  If any of you have videographers whom you can recommend, please let me know!
So, before I really start the rest of my life, let us get a few train pictures on this great day of renewal, this humid winter solstice that finds me wearing shorts and running the air conditioner.
We Have Been Here Before, But Not Lately
The rest of my life didn't get off to a resounding start, photographically or otherwise, but I guess that that is okay.  As the Hoobastank song says, at least I'm moving forward; that is what matters.  I was feeling quite adventuresome this morning, so much so that I did a risky shot that I swore that I would never do again.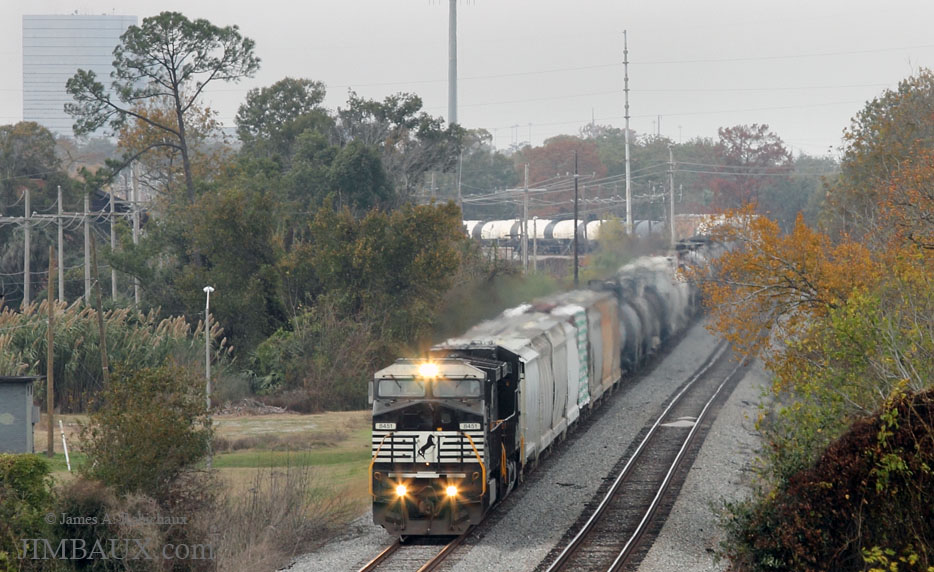 Yeah, I think that that last time that I climbed up this overpass was nearly two years ago.  This time, it was even scarier than before!  Climbing this overpass is a good way to die.
Anyway, this is the Norfolk Southern Railway's morningly transfer from CN Mays Yard.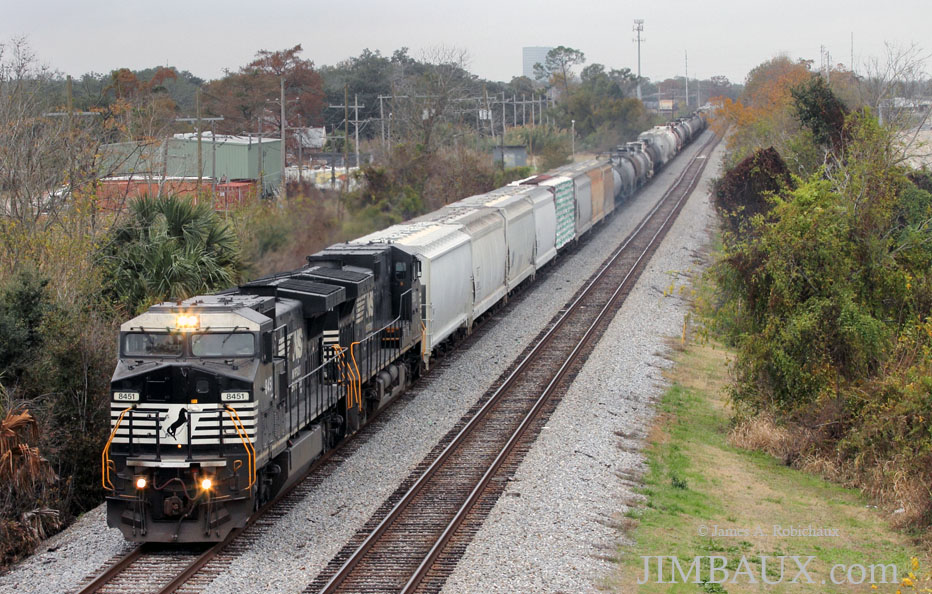 Of particular curiosity to me was the fifth car, this loaded Wisconsin Central centerbeam flatcar.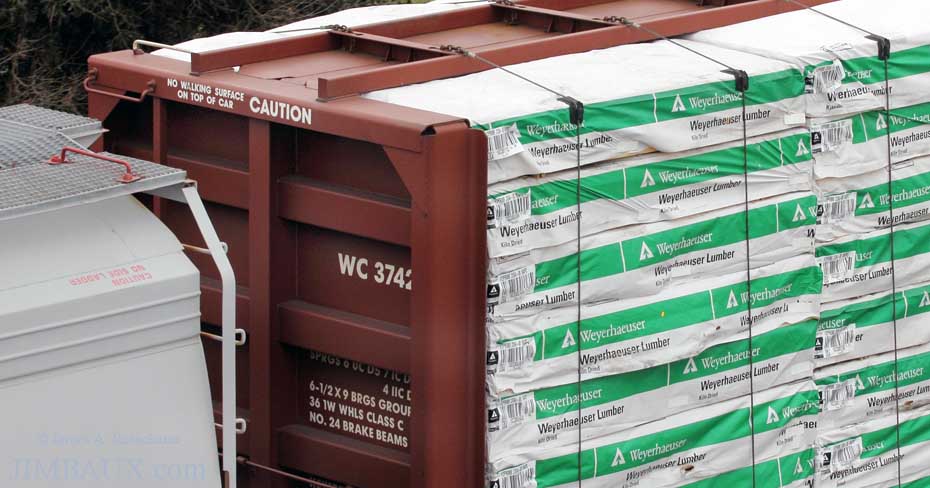 What is this load?  Where did it originate?  Where is it going?  It is really odd to see a centerbeam flatcar – especially a loaded one – on this train, as this train is entirely local traffic, meaning that this load has to be either originating or terminating somewhere nearby.  I would think that anything that would be bound for the NS in Mississippi or in Slidell would be interchanged in Hattiesburg (or Memphis.)  So, is this load from some Louisiana or Mississippi mill served by CN and just going somewhere far away on the NS system?
France, Again
Check out this plate steel load at NOPB's France Yard.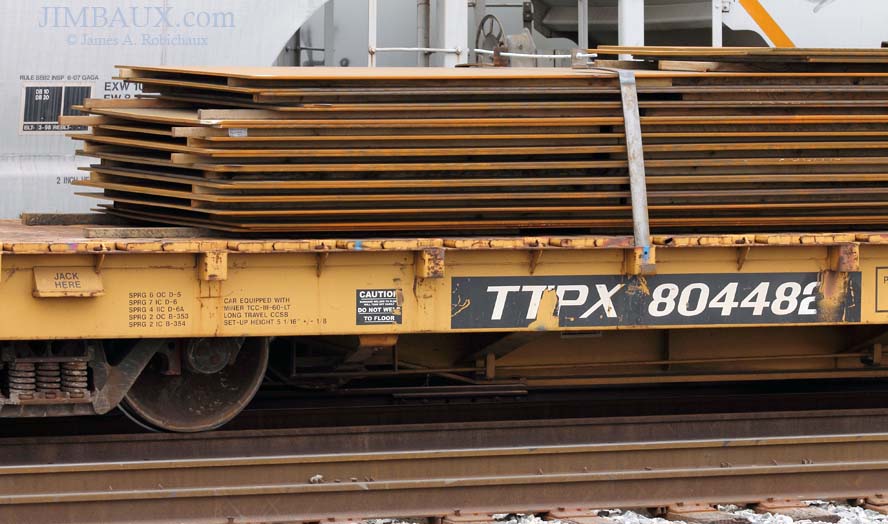 I don't think I have seen before when little wood strips are placed between the plates.  Why is this?
Off in the distance in the below picture, you can see the awaiting CSX-CN transfer at Alvar Street, and you see a CSX-to-UP manifest train – probably the Q601 – moving westbound out of the yard.

Let's go check out that CSX transfer job.
Louisa
Here, we see that the train has the same leader as it did when we saw it last time.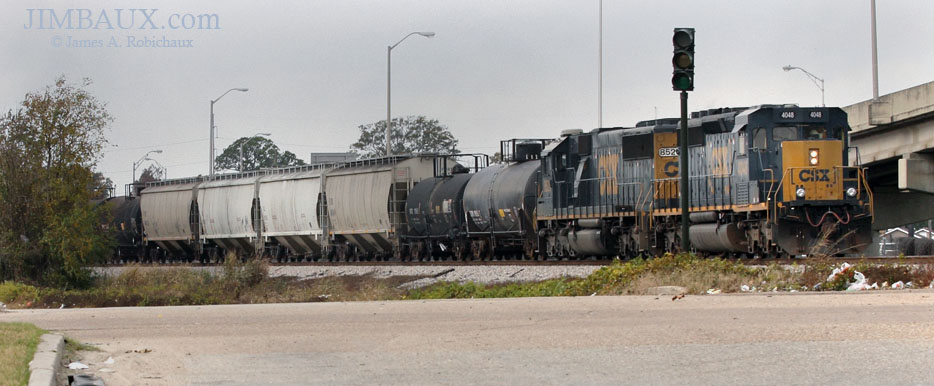 Soon, the Y105 crew arrives on the scene to relieve the Y305 crew.

Bah, let's get out of here.  The rest of my life has just started, and I don't need to be concerning myself with the same old trains.  You'll see more "five years ago today" and "10 years ago today" stuff here in the coming weeks, but don't expect many new pictures.
On the way westbound on Almonaster Boulevard, I spied what turned out to be the end of a loaded NS coal train headed to the CN!  Oh, it is on!  However, this thing took the nortbound mainline, scooped the CSX-to-UP manifest that we saw earlier, and beat me out of town.  Well, I have something else that I want to do.
Gym and Cemetery
Actually, on this first day of the rest of my life, when I feel in many ways like someone who has just been released from prison (not that I know what that is like), I really wanted to get to the gym, and that's what I did, for the first time in a month!  I need to reclaim myself, really.  Anyway, on the way to the gym, here is a shot at the entrance to one of New Orleans's famous cemeteries.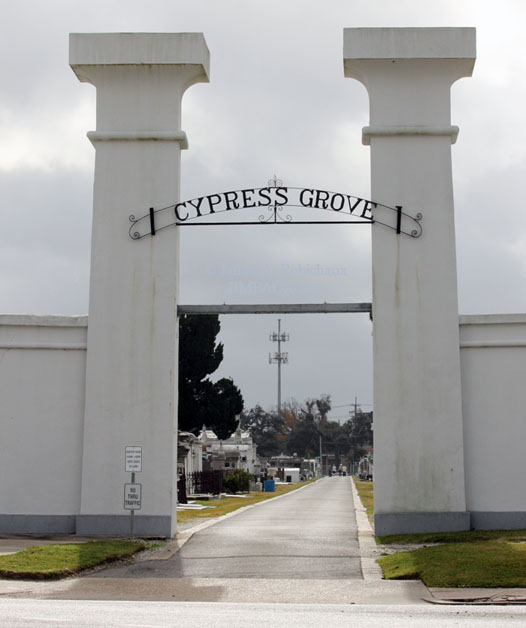 The workout was brief, which is to be expected for it being the first in a month.  This, like the rest of my life, should be the start of something good.
About That Coal Train, Except Not So Much
So, after going back to the crib and taking clothes out of the washer and putting it in the dryer, I went over to Mays Yard to find that coal train.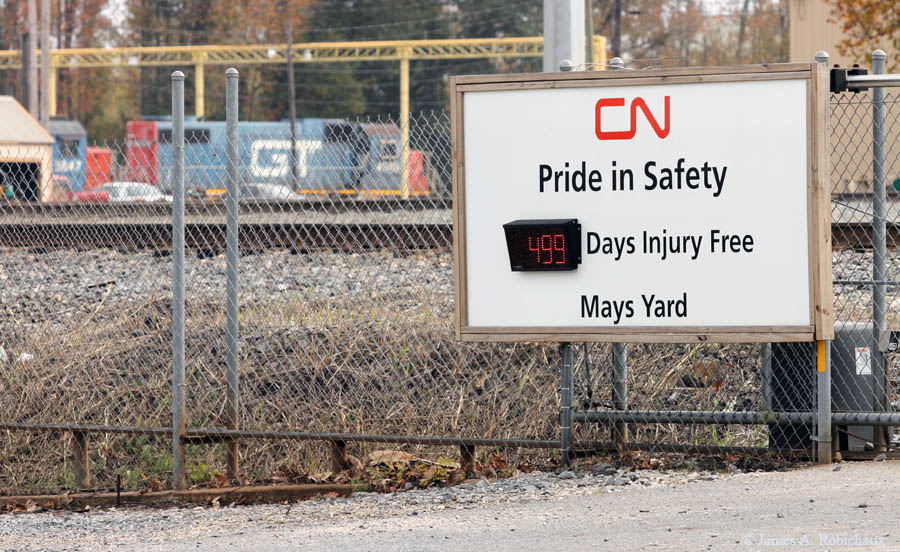 The coal train was there, as was a parked loaded CSX grain train, but I photographed neither at the yard.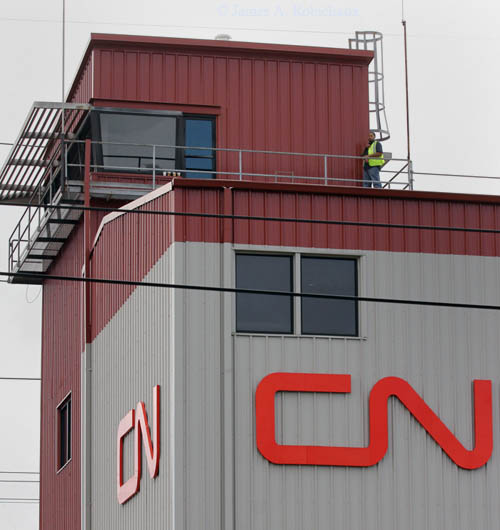 Yes, that is Mays Tower
I Need To Find A Good Way To End This
I'm not going to stick around until dark just in case one of these trains departs.  Today is the first day of the rest of my life, and, dammit, I need to move forward and get life going!  However, after hearing the northbound City Of New Orleans, the presence of which surprised me but should not have (and which I heard but did not see), I did some head-scratching and realized that I could photographically end the day by succeeding in doing what I tried and failed in doing last time: photographing the southbound City Of New Orleans at Little Farms.  So, let's give that a try.

Julie revealed that the #59 left Hammond at 15:37; so, I knew that I had time.
A New Shot, A Jimbaux Original
Here is train #59 at Little Farms, 58 minutes after it departed Hammond, the first time that I ever do this shot.

Yes, I totally accept now that the clock in my camera is wrong.  I'll fix that soon.

As stated last time, that is the former Yazoo & Mississippi Valley line at the left, which goes only as far as Baton Rouge today but which once went to Memphis via Vicksburg.
Notice the private car on the rear of the 59 (and, no, I was not able to read its name.)

Okay, I guess I succeeded in finding a good way to end this.  Thanks for reading this.  I'm not entirely sure that it was worth the time that it took, since today is the first day of the rest of my life, and I really ought to be doing other things; so, I hope that I was a good teacher and that you learned something from this, even if you were merely entertained by it.
Class dismissed, thankfully.
Jimbaux