[Jimbaux is digging his way to something better . . . ]
Except that, one year after these pictures are taken, digging would probably be against the orthopedist's orders.  Then again, maybe not, if done the right way.  Heck, I don't know.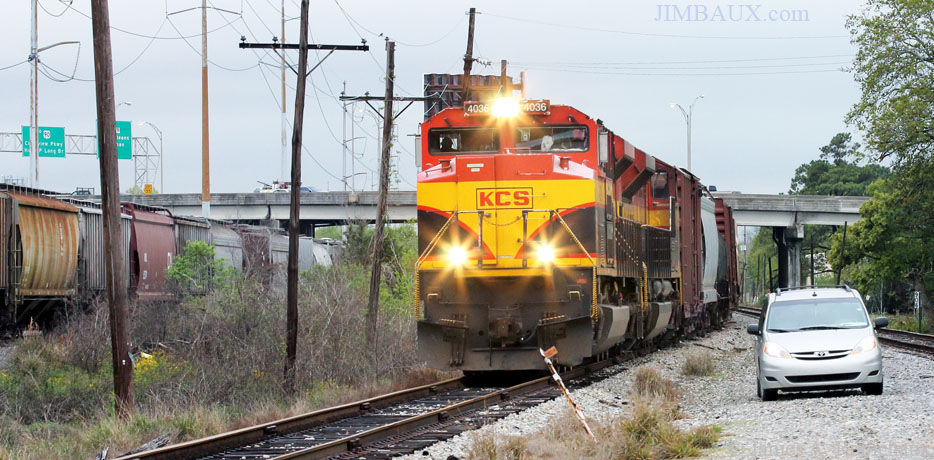 Anyway, here are some pictures taken under cloudy skies on 12 March 2012 of action on both of the shortline railroads in the southeasternmost part of Louisiana: the New Orleans & Gulf Coast Railway and the Louisiana & Delta Railroad.  (I consider the New Orleans Public Belt Railroad to be more of a terminal railroad and port railroad than a shortline, and the Baton Rouge Southern is not this far southeast.)
I'm Pushing To Stay . . .
I don't quite remember what I was doing, but I was probably saying goodbye to the NOGC for awhile, knowing that my tour of duty out in the land of the confluence of the Teche and the Atchafalaya was about to start, a tour of duty of which I am most grateful.
I wonder how Gargo is doing.  I surely hope that he's okay, but as Grumpy wrote 364 days after these pictures were taken, intentions are irrelevant.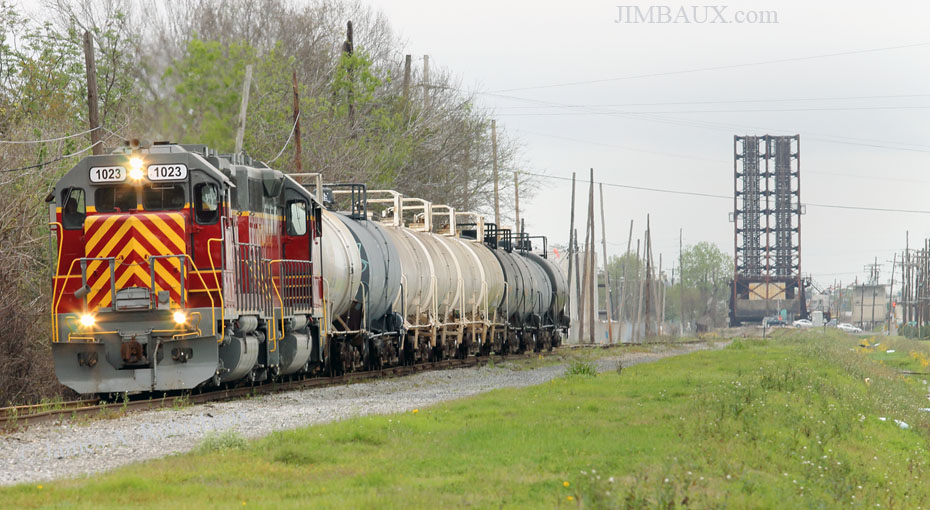 I guess I'm a little bit more mature and wise now, and would not handle a situation like that one the way that I did then.  I guess maturity comes with age.  One can only hope so.  Anyway, we're in Marrero for this picture, but that bridge in the background on which the train just passed over the Harvey Canal is in Harvey.  Today, just the north track is still there, the old Texas & Pacific track, while the Southern Pacific track is gone, not only from there but also from where it had been in the right foreground.
I then made my way to Belle Chasse, probably the last time I've been there, and knowing that I wouldn't be able to easily go there for a long time.  The NOGC's main yard is there, the former New Orleans Lower Coast Railway yard, and, we have a line of parked GP7s on the side.

About a month later, when I ran into some NOGC guys when Nitro and I were at the Godsmack-Staind concert (as I reported in early May after some stack-train pictures), I was told that the GP7s would be leaving the property.  That was true, but that "would be" would be a little while longer than I thought.  I was surprised as heck when, 11 months after the pictures that you see here were taken, Mike Murray of Railspot fame just so happened to be in town and just so happened to have photographed the movement of the GP7s off of the property.   I've never met Mike personally, but he's e-mailed me a few times before coming here to get advice on seeing the NOGC.  See the rest of the album from his visit here, which shows more of the GP7s.
Not long after that, as you might remember, I photographed them sitting at UP's Avondale Yard.
Well, that's enough of that.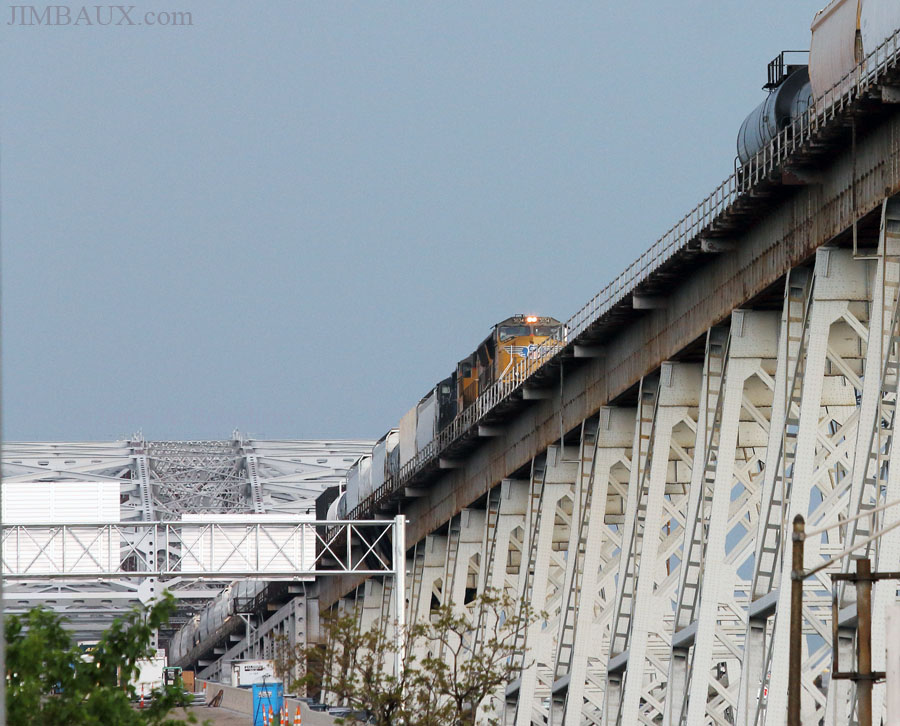 I must keep going.
I must keep going.
I'm Sowing The Seeds . . .
What, you don't like Metallica?  Or are you just one of those who doesn't like the 'new' Metallica?  Anyway, next, as Jimbaux is on his way to Bayouland, we find ourselves in Paradís, with the L&D's Schriever job returning home from Monsanto.  Although we have to stand right by the old highway to get this shot, at least there's nobody coming on the highway, for if there were any automobile coming on the highway, you'd be able to see it coming through this dark shadowy area due to his headlights, and headlights are what allows us to so clearly see the train coming, well, that and its bright paint too.  So, we're safe here.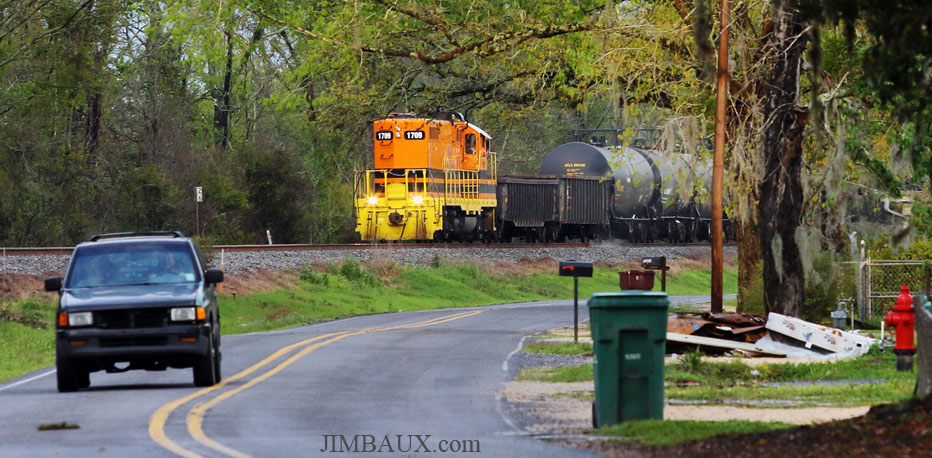 Dammit!  WTF?  Some dark automobile just snuk by me really fast after sneaking in front of the much-brighter train for whose attention it was competing.  How in the heck am I supposed to respect his presence on the highway if he won't have his headlights on?  What in the heck is wrong with people?  I've told y'all once, and I've told y'all twice, show some potentially-life-saving common courtesy and put your headlights on!  Why can't commoners have common courtesy?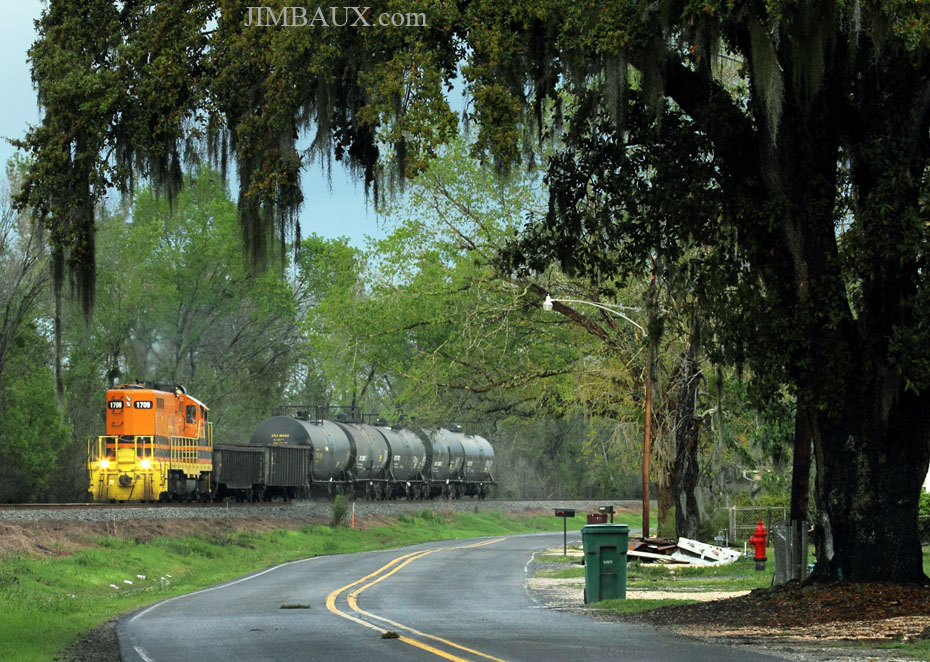 Yeah, that looks just like an image that I posted a year ago, and that's because it is, except that this time, I've done a little alteration to make it better.  Do you see what it is?  As The Grumpster recently wrote on this same topic, the truth is whatever I say, as much as it is whatever you say.  "It's gotten to the point where you can't trust anybody anymore," G. says?  Actually, you never could trust anybody!  Not much has changed.  Oh, well.
Let's add something in addition to essentially repeating last year's shot, and let's pull wider as the train approaches.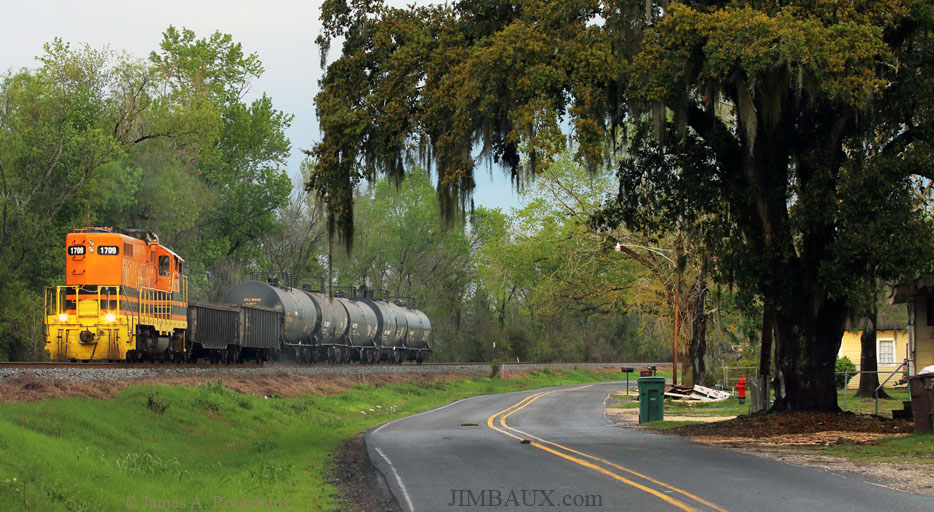 How's that?
Since The Mid-City Marine, a signal foamer, liked a going-away shot that I did here a month before, let's give him the pleasure again.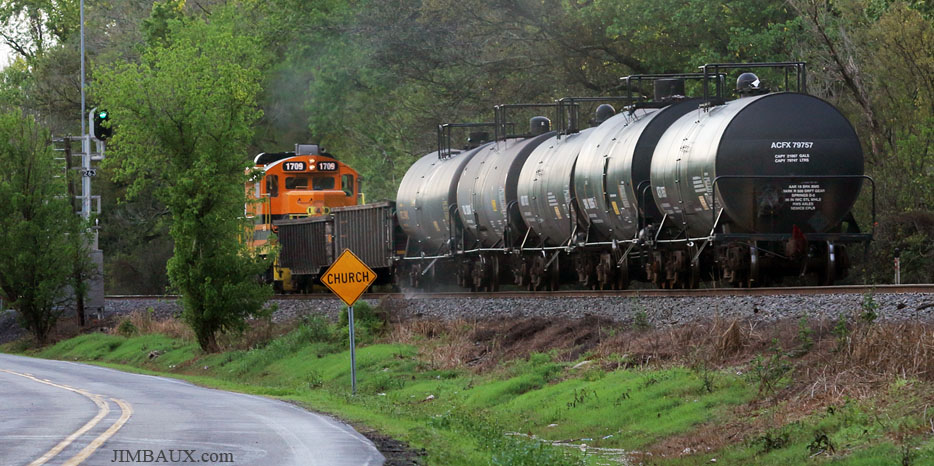 There's something just not right about that image.
Actually, there is plenty that is not right about plenty.
Raceland, Good, Bad . . . Ugly?
Is ugly weather really ugly?  Or does such a label say more about the labeler than it says about the weather?  I think so, and I can't find it within me to consider what I saw here to be ugly.
The train is coming, but it's not yet here, and it won't be lit well when it gets here.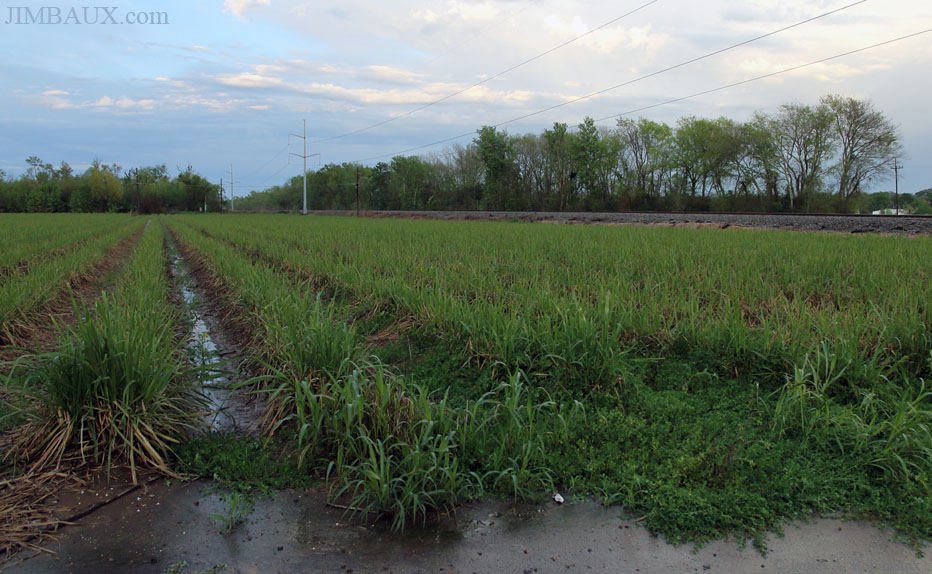 Oh, well.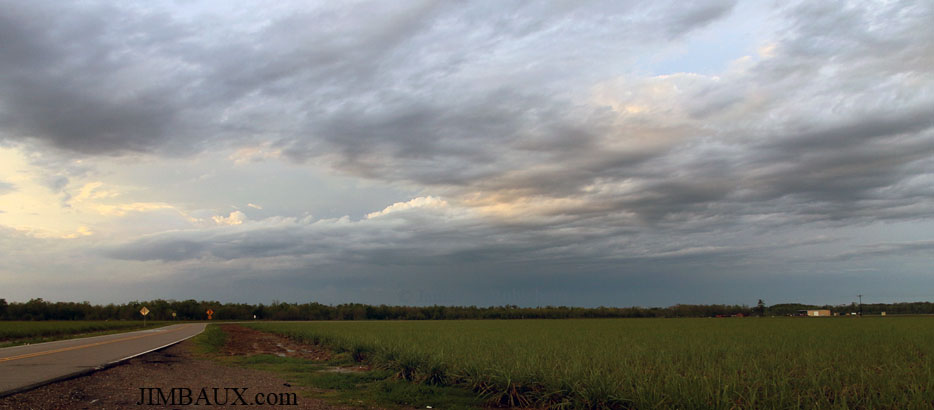 Meh.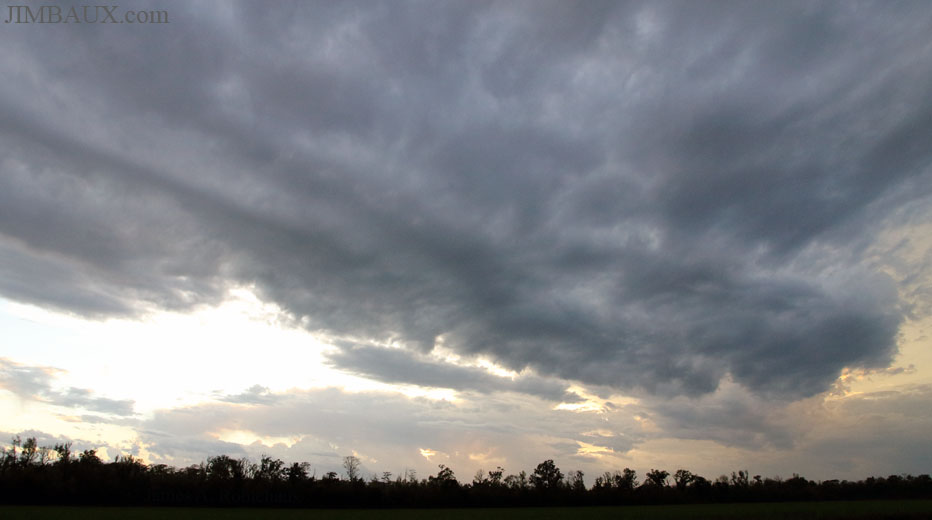 Okay.
I hope that you like sugarcane with your L&D train.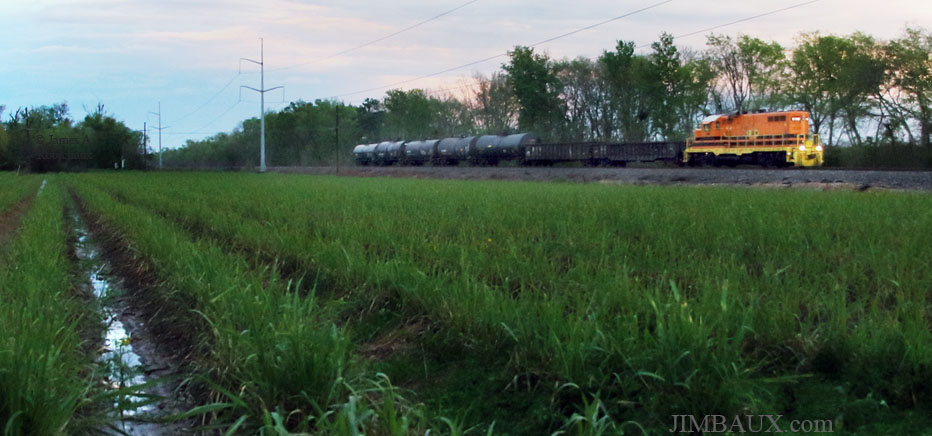 Whatever.

Bye.
Jimbaux