This is part of the Eastern Great Plains Spring Break 2012 Road Trip series.
Greetings, and welcome to Part 3 of Day 6 of Jimbaux's 2012 Spring Break Road Trip.  Part 2 ended with Canadian Pacific Railway train 277 moving south of Lake Benton, Minnesota, on its way to Huron, South Dakota, and we start right here with more and better views of this train at this location.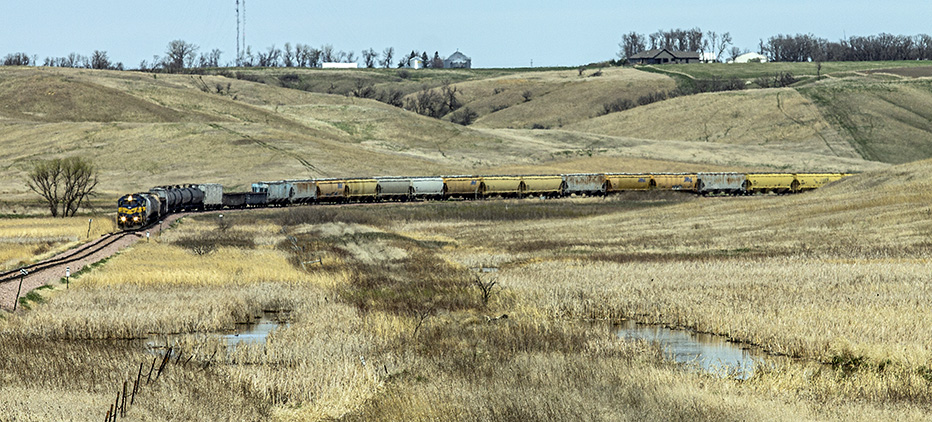 I'm not exactly sure if we're at Highway 9 or at 120th Street one mile to the north, but I'm pretty sure that it's the former.

I really like this view, and I ask you to forgive my repetitiveness here.

That's one of my favorite shots of the whole trip.
Now, in this next view, we see the full train.

That's one of the things that I love about the Great Plains: you can see so much!
Next, we are a couple of miles to the north-northeast where the track is close to US Highway 75 south of town to get our last views of the 276 in this neat curve, where we had considered photographing the 277 but did not for reasons that I don't remember.

That's the view toward the north, where we may have imagined photographing the 277, but the 277 is now passed, we are here trying to get one last stand with the 276, and, at first, we will have to turn almost 180º to start photographing the 276.
The 276 is approaching the curve, mostly backlit.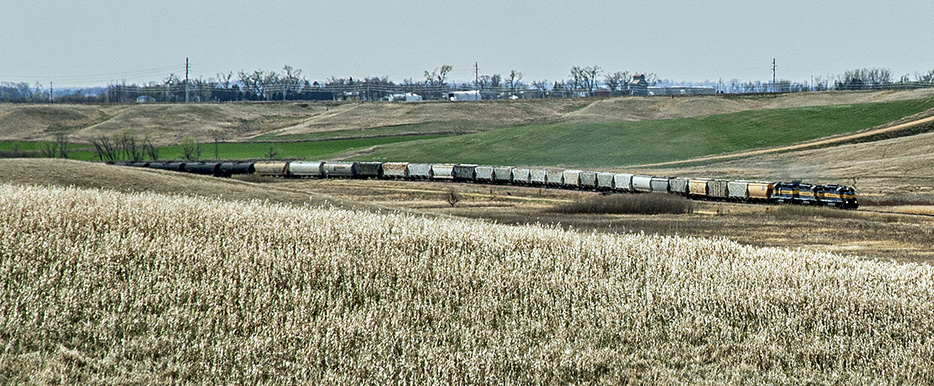 These shots aren't great, but they are very different from what I usually do, which is, to me, what most makes them meritorious.

I like it, though!

This doesn't render well in a 934-wide jpeg on a blog, but it looks nice larger.

I don't think that Genesee & Wyoming orange, black, and yellow has sone anything to improve this experience.

This line would be acquired by a newly-created G&W line, the Rapid City, Pierre & Eastern Railroad, two years later.
Now, we see the full train!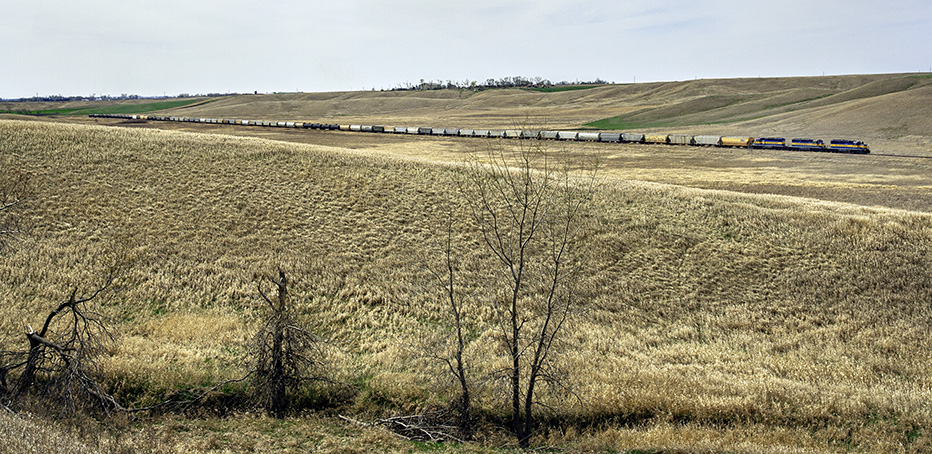 Now, we don't. This shot is cool without the wind turbines, but I think that the wind turbines add so much to the quality of the image!

The lighting is much better here for what is a broadside view of a train moving in a northeasterly direction at midday.

I guess that this is cool.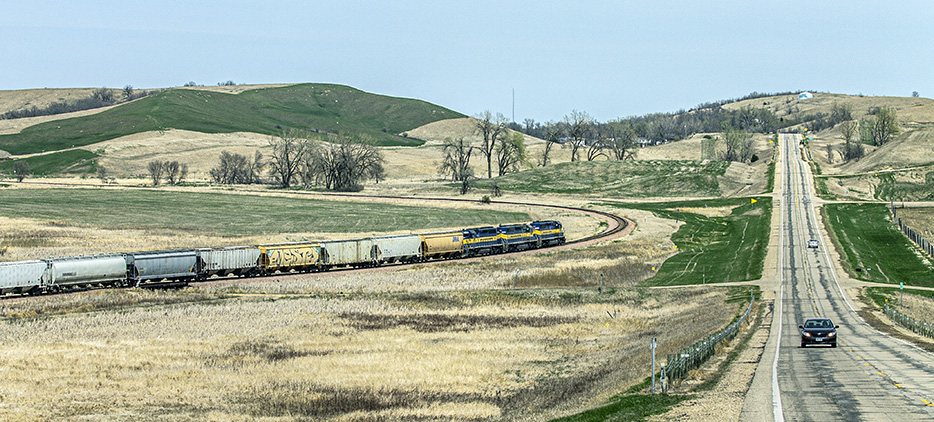 I guess that this is worth having foregone whatever shots that we could have gotten of the 277 before we eventually caught up with it after we got these last shots of the 276.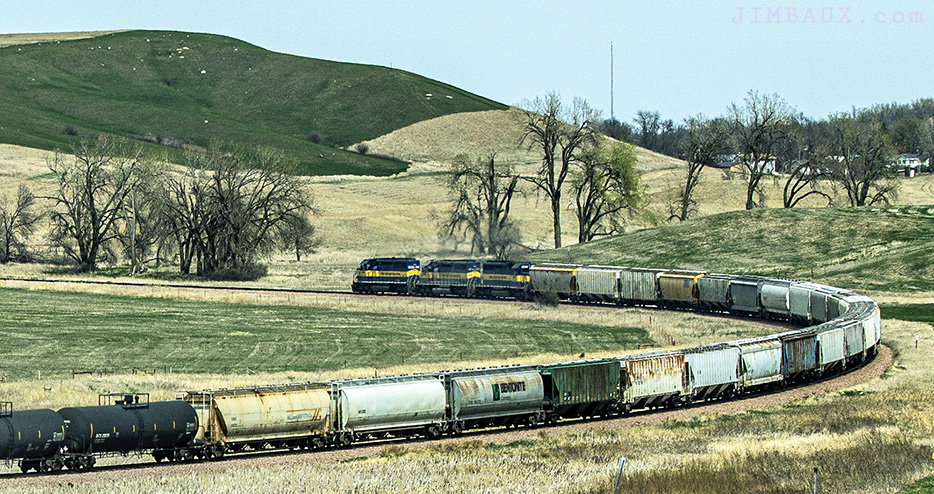 With that said, I will say that, to this day, the Aurora-Elkton area intrigues me, even though it may be inanely boring. Having not explored there, however, I wouldn't know!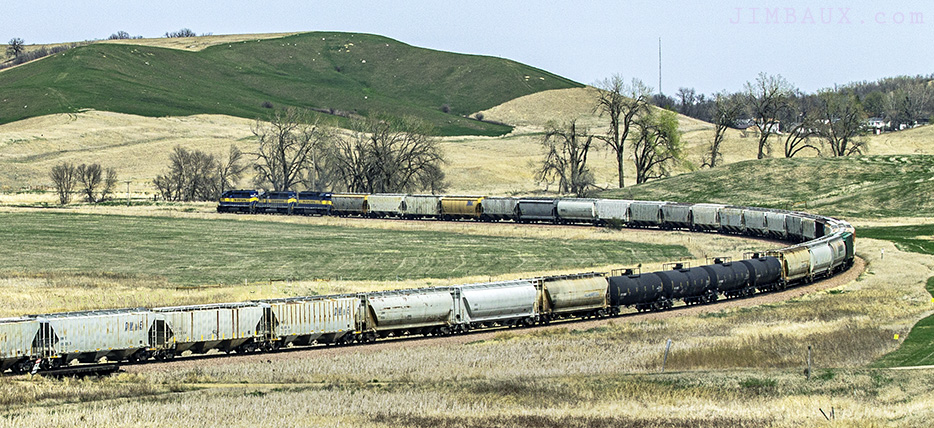 What I really like, though, is this last view that not only captures the whole train but aligns the beginning of the train with the end of the train on the same vertical axis.

Views that don't have that alignment, too, are somewhat cool.

What's cool is getting the entire train in the shot like this, and doing so in a way that uses a curve to compresses the train's horizontality, thereby allowing us to see more of the cars and locomotives.

Well, this has been fun, hasn't it?

I think so.

Okay, Jim, this is enough.

Okay, cool, so, you're going to get a shot of the end of the train being at the point of tangency. Can we leave now?

Now, we can leave!
We may have gone and checked out Lake Benton at this point. I have a vague memory of us going east of Lake Benton all the way to Burchard to view where the DM&E crosses a BNSF Railway line, though we may have done that the night before. In any case, more than 45 minutes later, we are at Culver's in Brookings.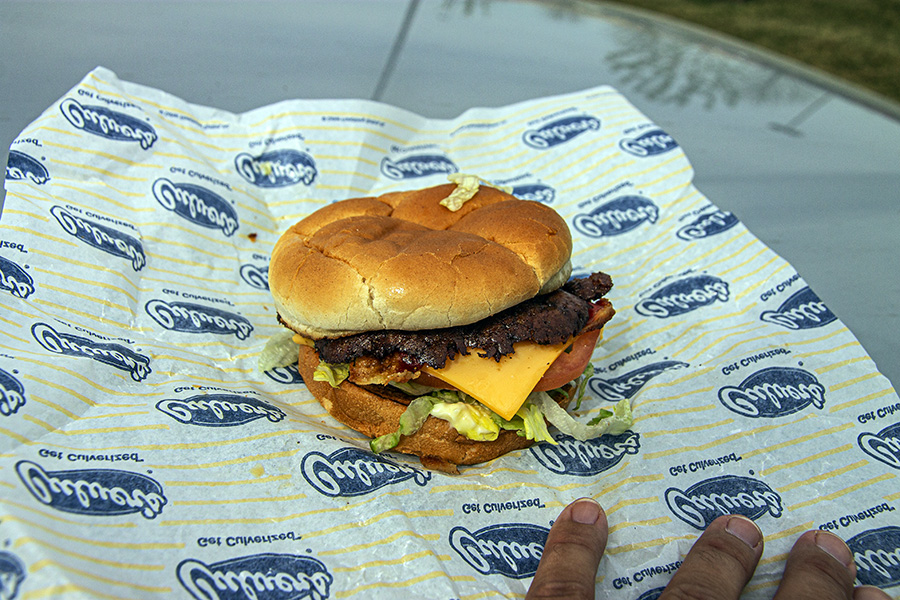 I think that this might have been the second time we had visited this Culver's on this day. We may have stopped here eastbound on the way to Lake Benton.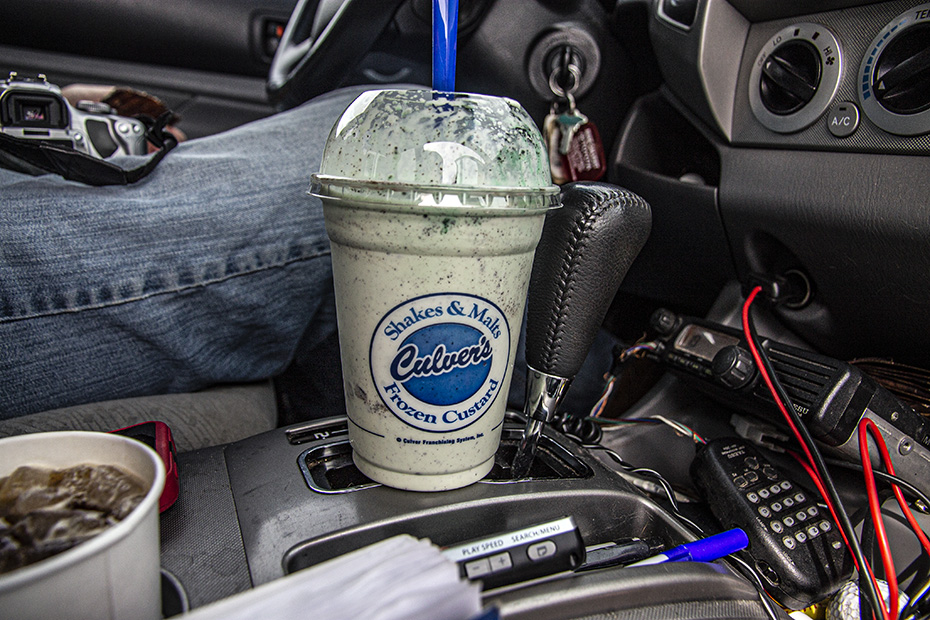 I think that this is where my friend ragged me about getting a second burger to go along with the shake or malt or custard, which suggests that we had stopped there also on the way to Lake Benton.
Anyway, in the foreground of that picture, you can see what I am almost certain is my old audio recorder, which is why I am almost certain that it, which I cannot find now, contains plenty of notes from what we did and saw that day.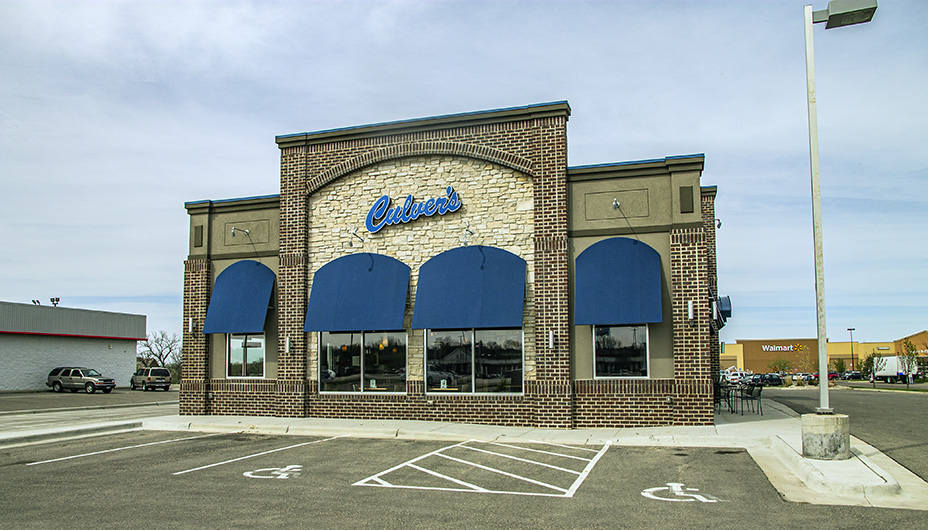 A half hour later and three miles to the west (of Culver's), we finally get back with the 277, and you can see why it has taken so long to get here. Apparently, it stopped somewhere between Lake Benton and here to do some work, as you can tell by the altered car consist from what we saw on this train at Lake Benton.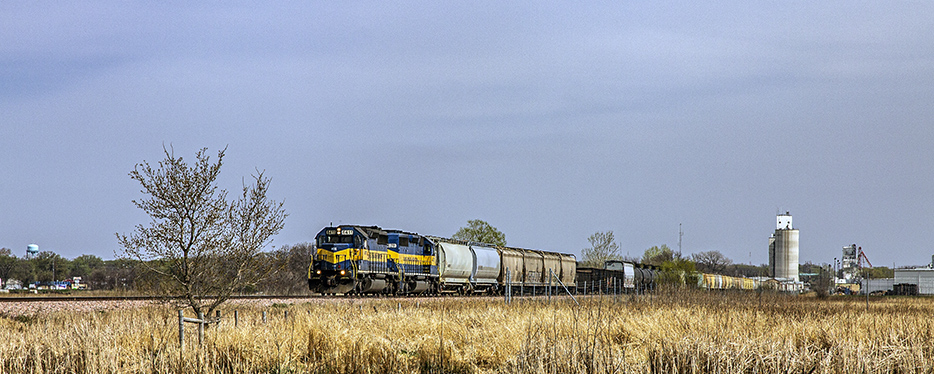 I like the colors here.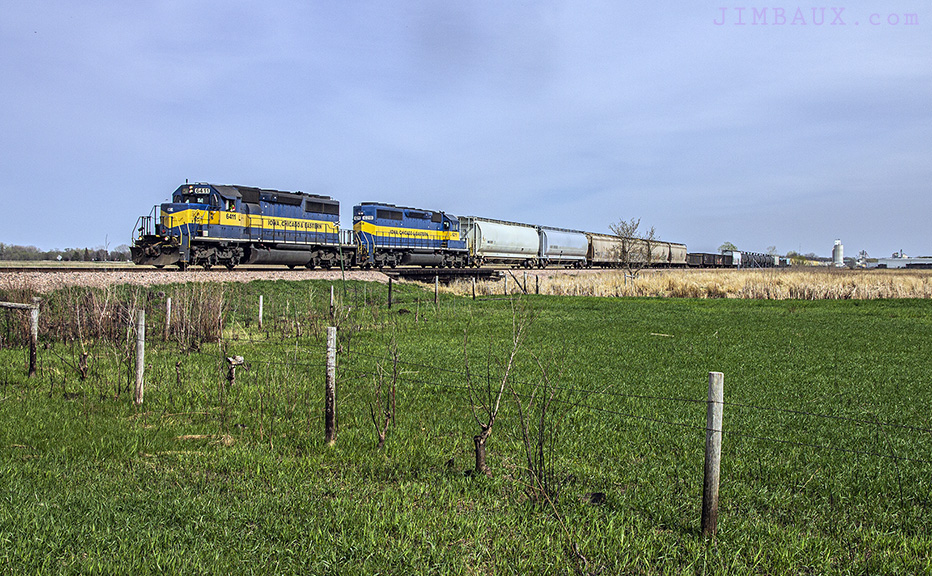 I know! It's repetitive, but these are blue-and-yellow SD40-2s leading a train in 2012!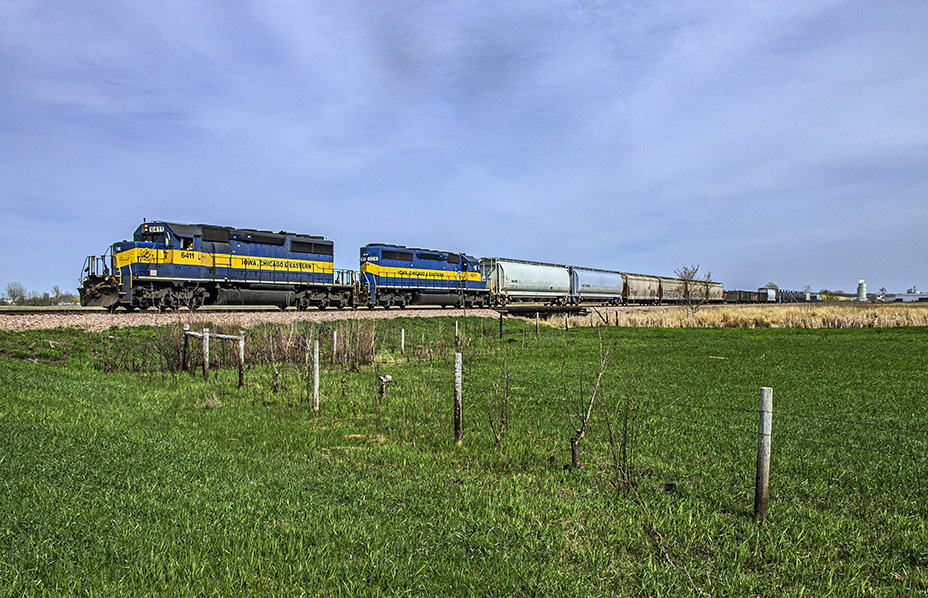 Damn that graffiti.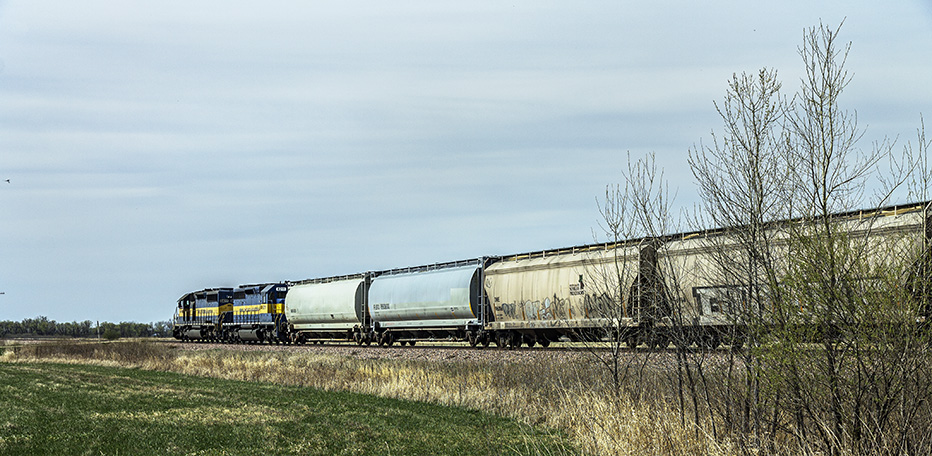 For the next three images, made well more than a half hour later, we are at the little village of Hetland.

Once again, I like putting the horizon on the track and having the train set against the sky in a broadside view.

I wonder what I would think if I lived there or even visited there now with the G&W orange, especially since I grew up along the third G&W railroad, back when it still painted the underbellies of its locomotives in Machine Grey.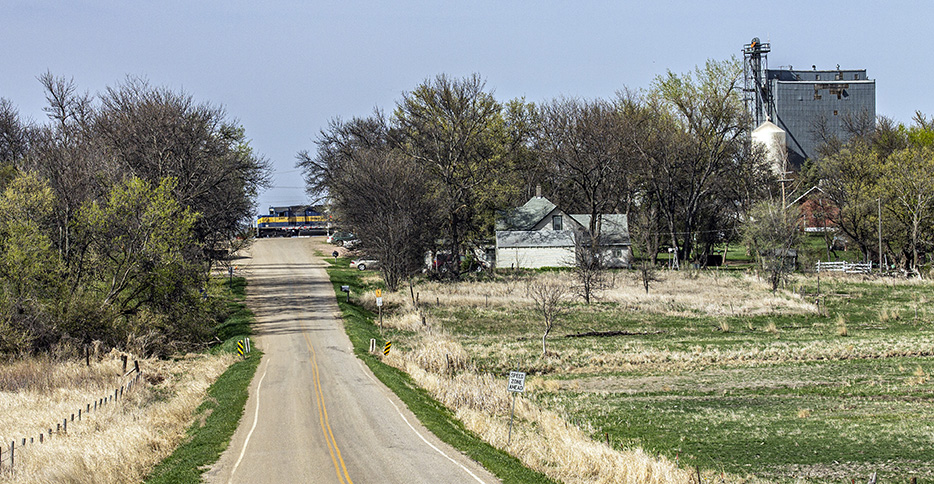 Next, we are, 15 minutes later, at Lake Preston, west of town, really.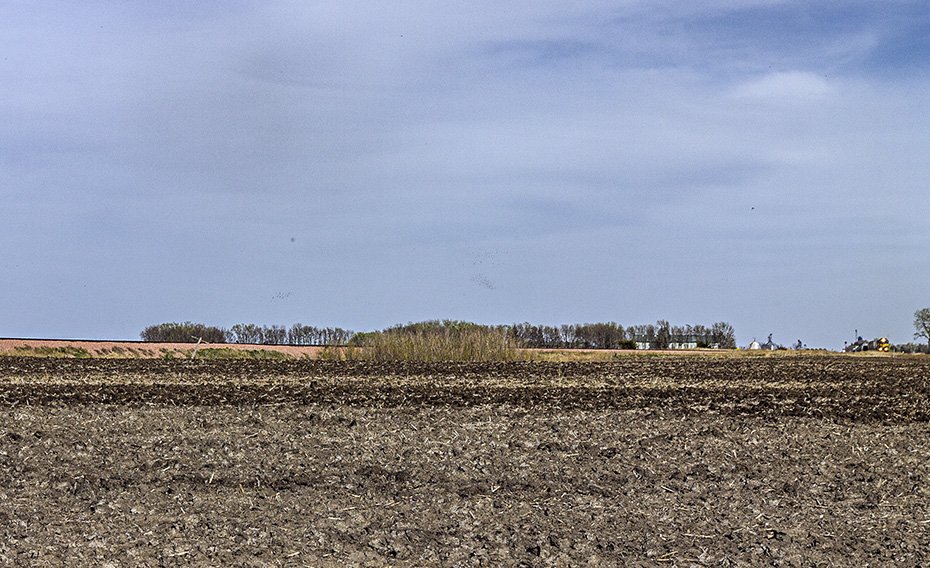 You can barely see the train in that picture, and I am showing plenty of images from this location because of the long and relatively circuitous – relative to the frame of the picture – path that the train makes here, so that you see that the forthcoming broadside views stem from what is actually a head-on view here, due to the curvature of the track here in both directions.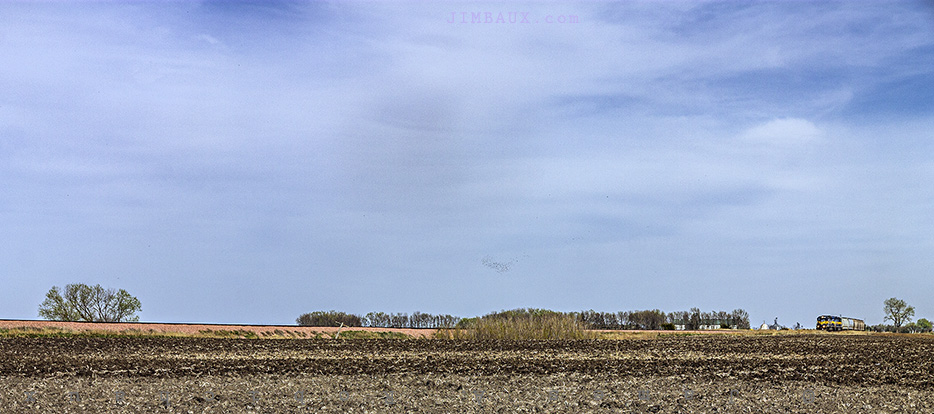 Here is a cropped version of the above image.

In other words, even though all of these Lake Preston views look rather different from each other compared to other sets of images of a moving train taken from the same spot, all of these Lake Preston images were taken from the same spot.

This is one of the reasons that I like photography so much: it's an exercise of the mind.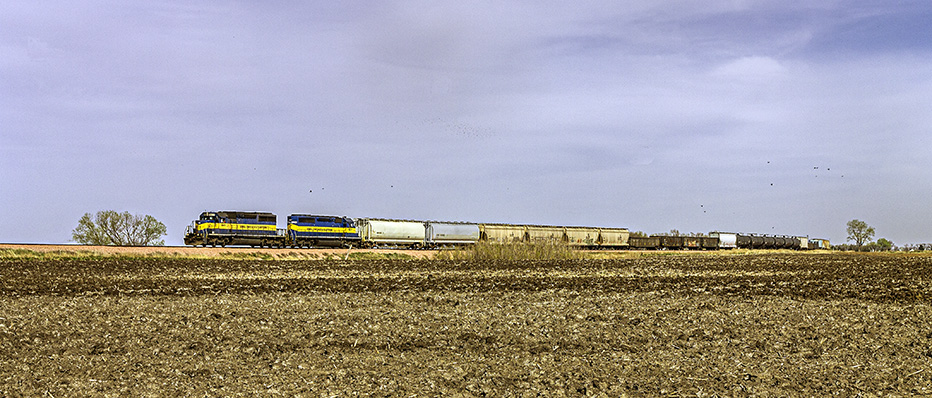 Remember that you saw the full nose of the lead locomotive and a glimpse of the other side of the train from this same position when the lead locomotive was where the train now disappears in the curve at the right of the train.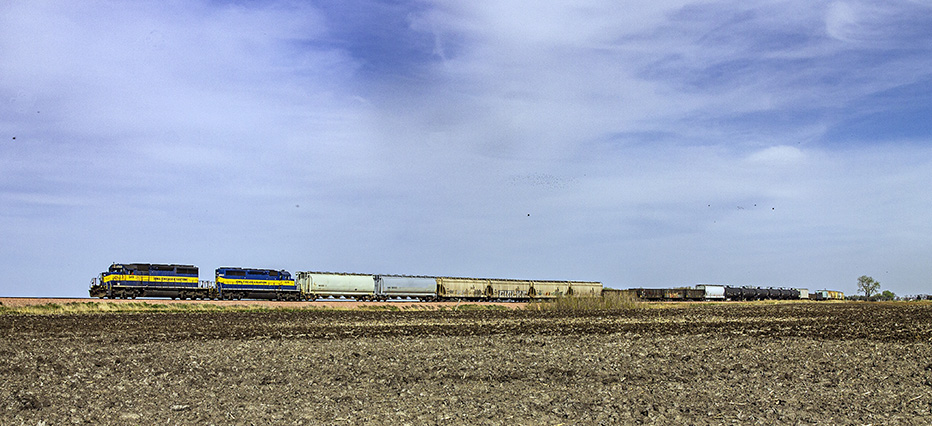 I like that tree right there at the curve, too!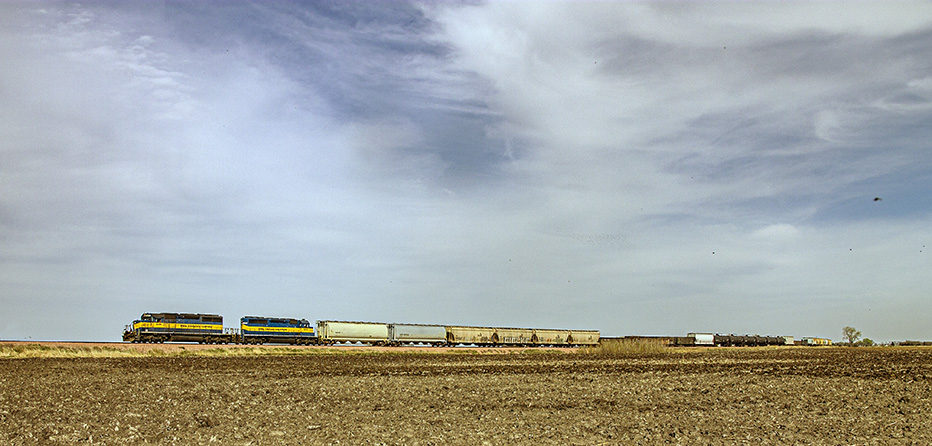 Although this is getting repetitive, this view is becoming a broadside shot with the track on the horizon, allowing us to see sky under the locomotive, which I love for reasons that I mentioned in a blog post of from the prior August.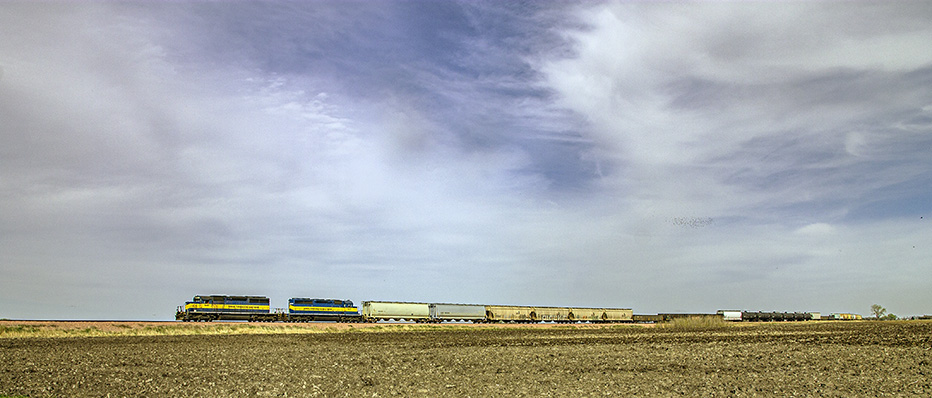 If you think that there is something good about these images and cannot figure out what it is, given that it is rather stark, then I may have isolated for you the reason there.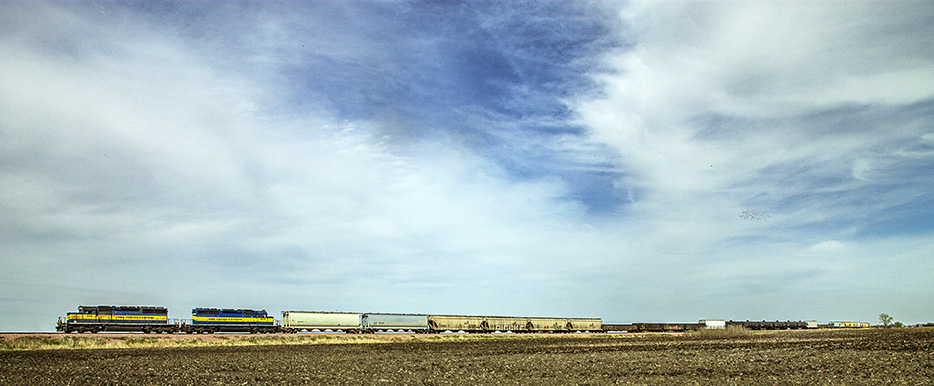 Now, you get some traditional practically-perpendicular broadside views!

These scenes on 438th Avenue are some of my favorite images of the day.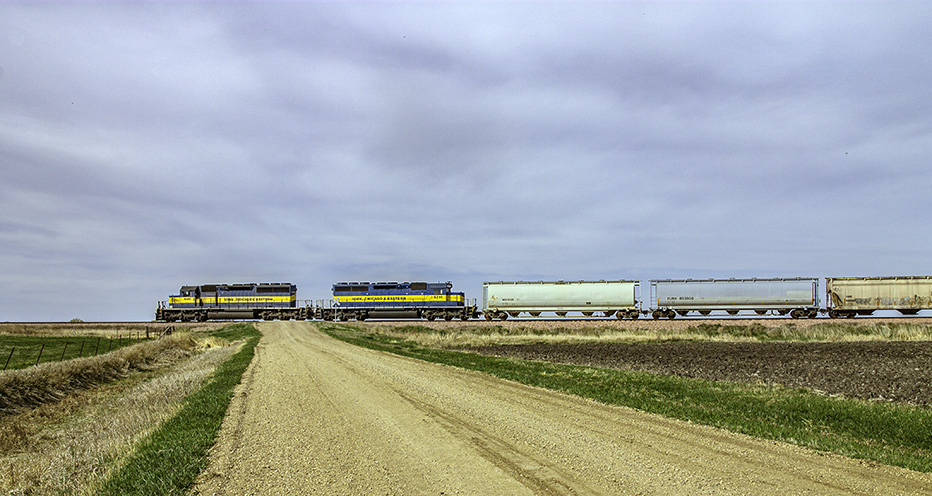 What do you think?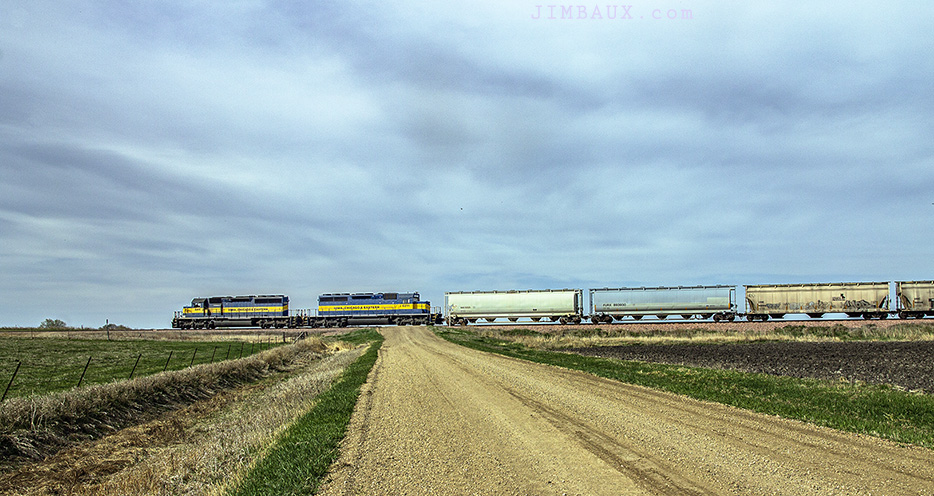 Now, want to hear something weird?
See that second locomotive, the ICE 6211? I photographed it on a train in Maryland the prior summer!
That's neat! Not only that, but it was, like it was with those two trains, a trailing unit on the first DM&E train that I ever photographed, when I was here in June 2008! Isn't that neat?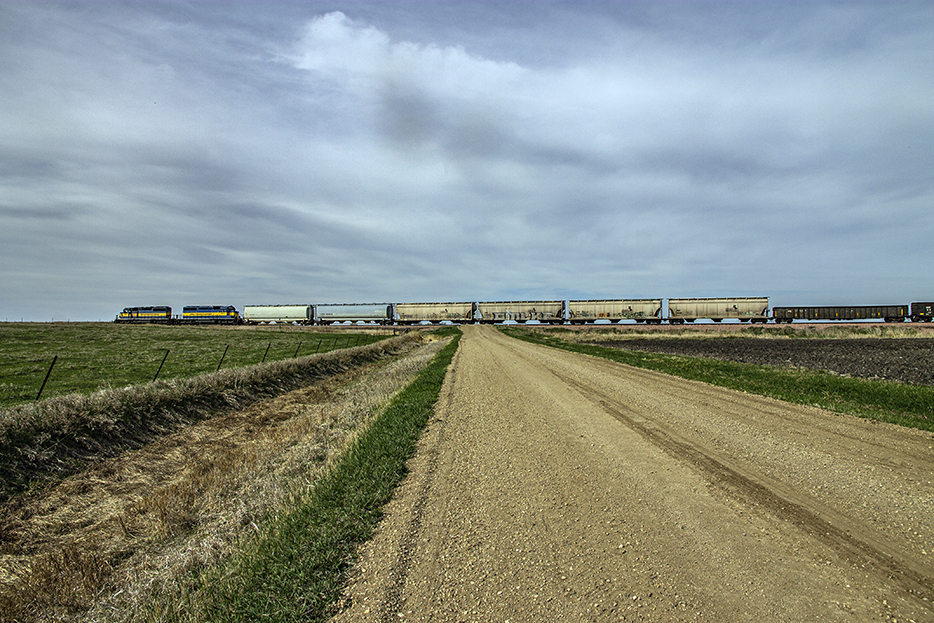 I do wonder how a train moving in the other direction here at this time of day would look.
That was fun and neat and meaningful.
Next, we are in Manchester.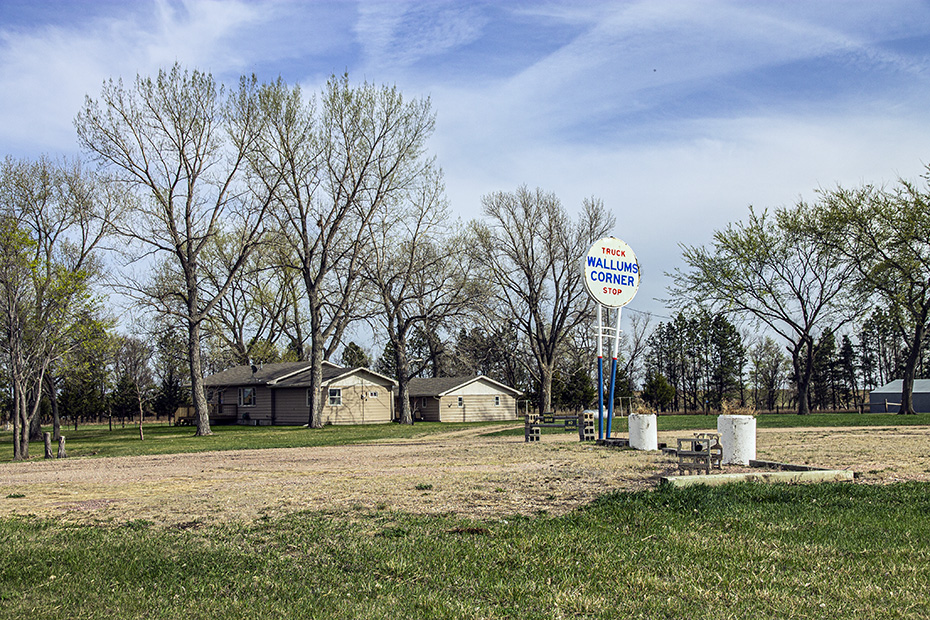 Let's look at the highway before the train shows up.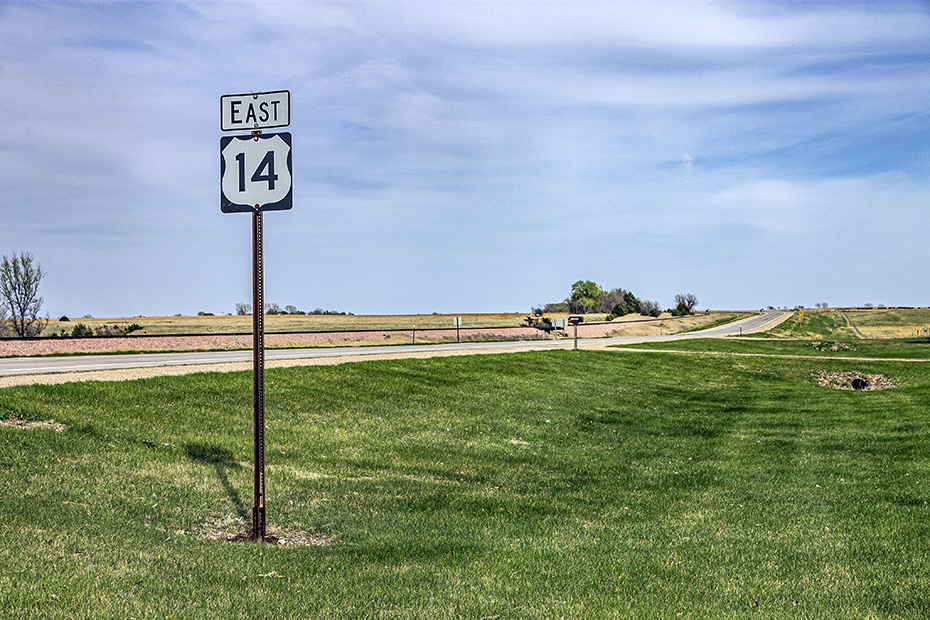 Here, first, is an unconventional view of the train and the track, a kind of view that you can most easily do in plains areas.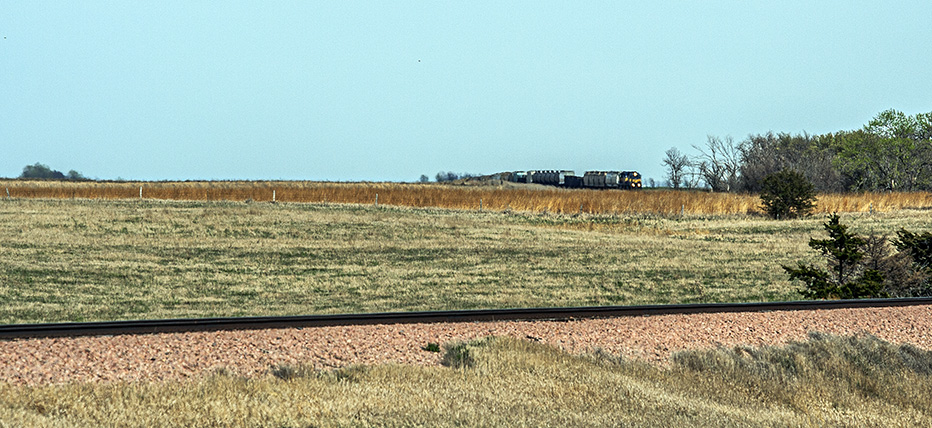 We are about a half of a mile east of where we got the shots of the 276 this morning as seen in Part 2.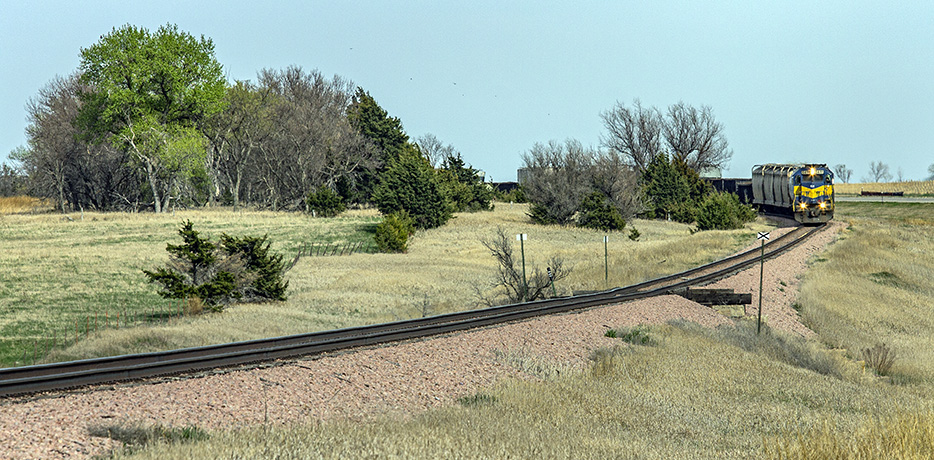 I dislike the colors here.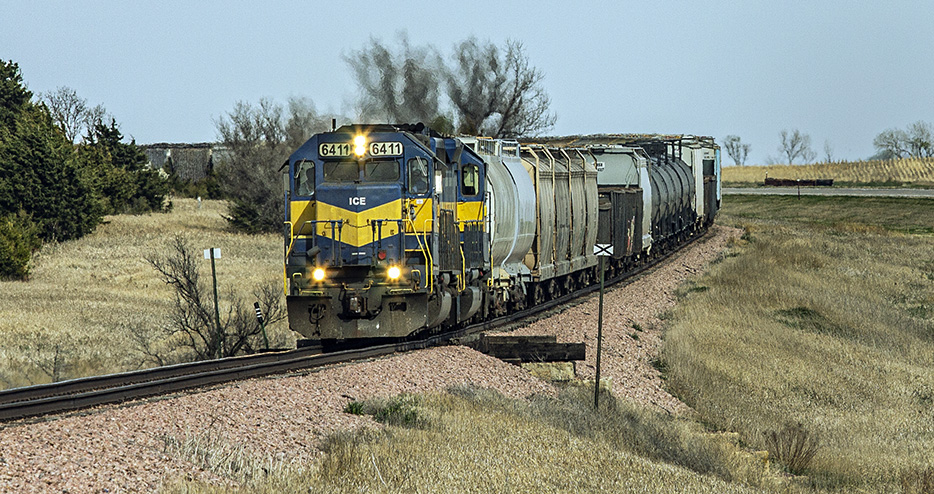 This is where I am going to end Part 3.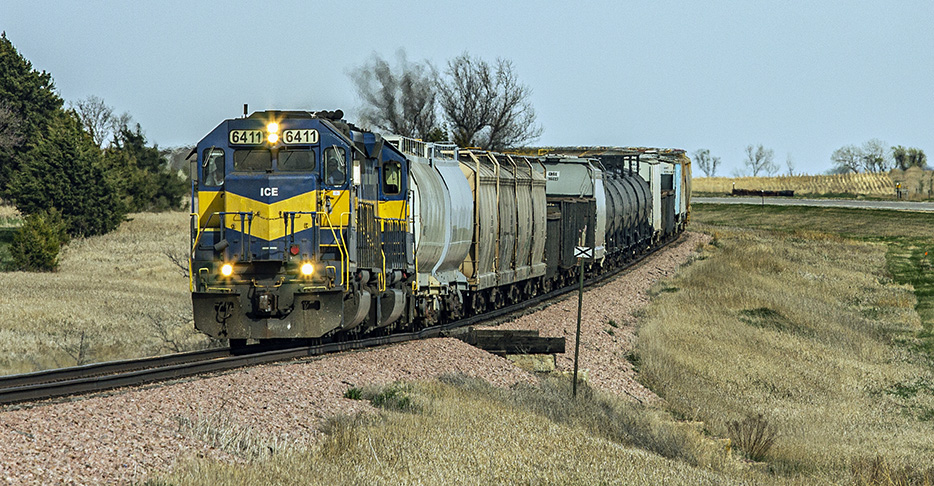 Okay, we will start Part 4 right here. Thanks for reading Part 3 of Day 6 of Jimbaux's Spring Break Road Trip, and please check out Part 4, the final part of this day of so very many pictures.
Merci.
Jim