This is part of the Eastern Great Plains Spring Break 2012 Road Trip series.
Welcome to Day 2 of Jimbaux's Spring Break 2012 Eastern Great Plains Road Trip, which follows the initial northward journey through Louisiana to Oklahoma on Day 1.
Due to the large size of the quantity of photographs made this day, Saturday 31 March 2012, I have split the Day 2 pictures into two parts. Click on "Part 1" and "Part 2" to see those posts.
This part starts in Heavener, Oklahoma, and includes a chase of a Kansas City Southern Railway train up Rich Mountain to Rich Mountain, Arkansas, a visit to Page, Oklahoma, and a return to Heavener for more scenes from town before I depart town for the north in midday.
This part starts after Heavener and Rich Mountain are far behind me and includes a few scenes from northwestern Arkansas, one scene from southwestern Missouri, and several scenes from southeastern Kansas, especially KCS action in and around Pittsburg followed by a few dusk scenes north of Pittsburg.
Here is one of my favorite shots of the day, KCS Railway train Q-KCNL southbound leaving Pittsburg, Kansas.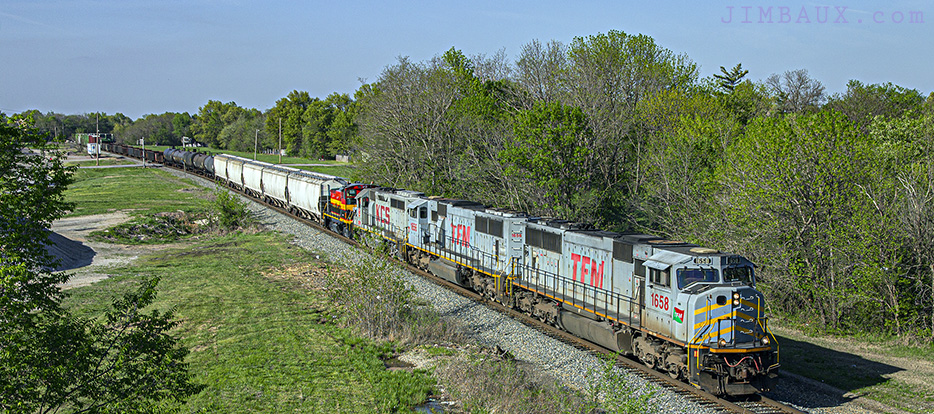 You can see many more pictures of that train in Part 2.
Thanks for checking out the pictures, and stay tuned for Day 3.
Jim