This is part of the Eastern Great Plains Spring Break 2012 Road Trip series.

Hi, and welcome to Part 2 of 2 of Day 2 of Jimbaux's 10-day Spring Break 2012 Road Trip. In Part 1, there were scenes of a chase of a train up Rich Mountain from Heavener, Oklahoma, into Arkansas, visiting Rich Mountain, and then returning to Heavener.
We start with that area in our rearview mirror, as I am north of I-40 in northwestern Arkansas.

I had to stop in Fayetteville to get fuel, and just in the brief time I was there, I saw plenty of young people on scooters. So, I had to get a shot.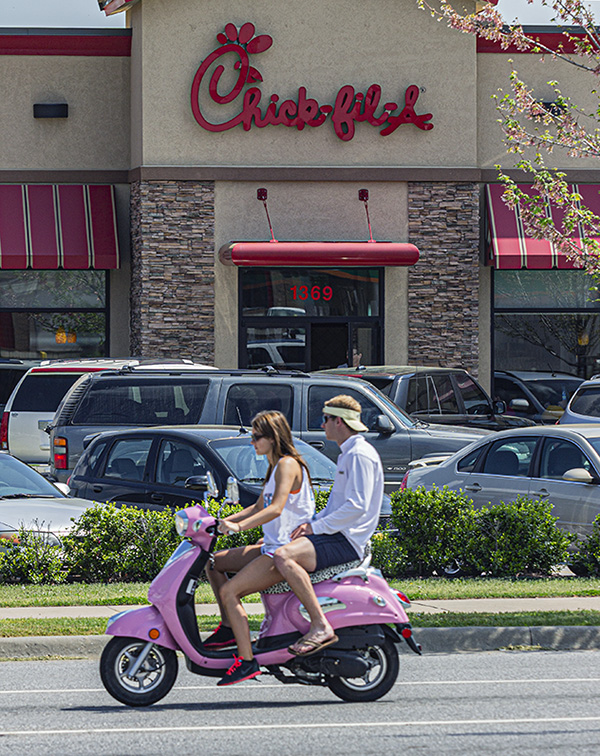 Hey, this was just a few months before Chic-Fil-A became the source of much outrage!
This is the part of the trip during which I didn't really mess around, didn't do much stopping or slowing, as I had spent enough time on Rich Mountain and in Heavener this morning and wanted to get to Pittsburg to get some shots before dark.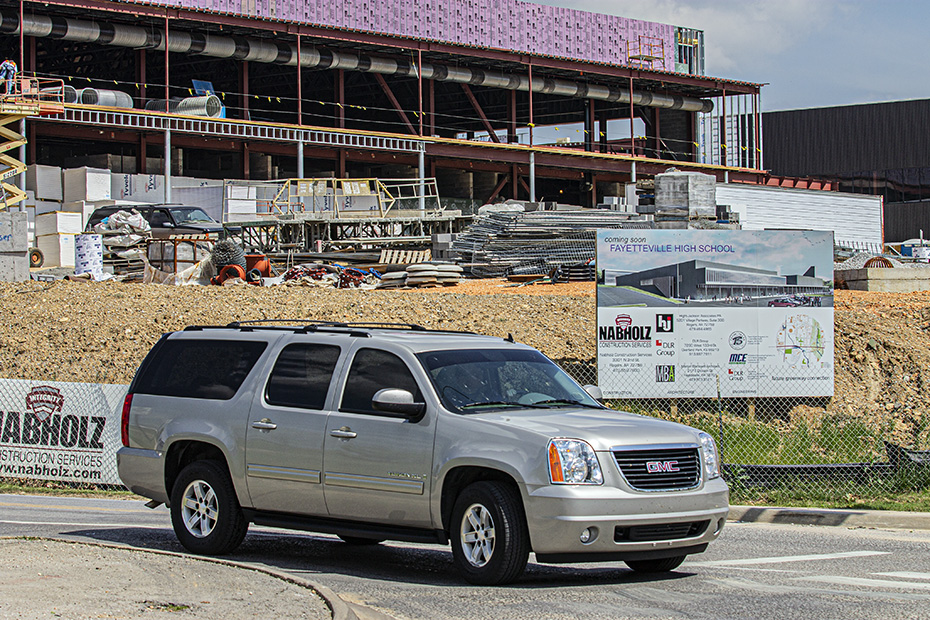 There is plenty of development happening here.
I stopped in Springdale, and, yes, I did see and even photograph ALCos, but the lighting was terrible, and I had no time to jack around. So, here is the headquarters of the Arkansas & Missouri Railroad.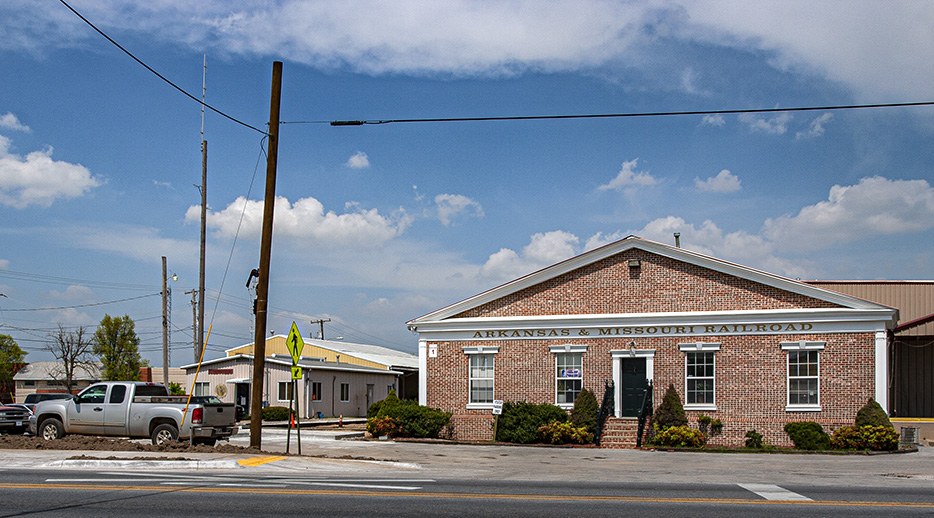 Here is a terribly-lit pair of ALCos.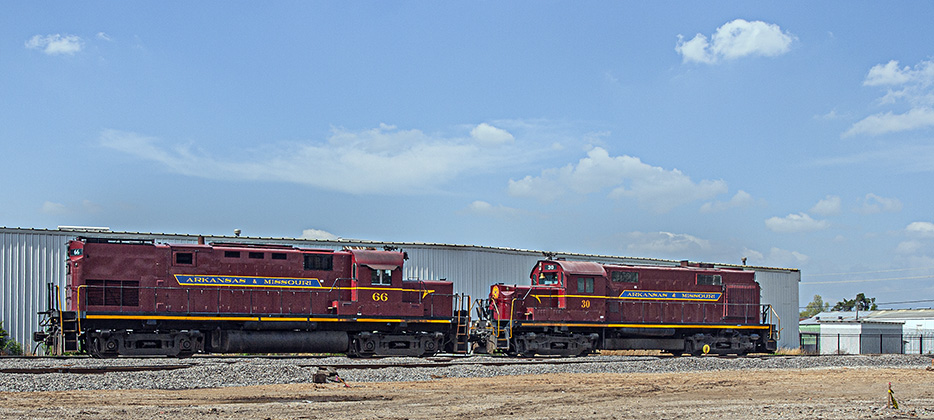 Driving through Springdale brought back some memories for me!
Obligatory Missouri Picture
Although not in the title of this post, I did go through southwestern Missouri to get from Heavener to Kansas, as is my custom. The below image is otherwise not worth presenting, but it shows that I did take one DSLR picture in Missouri on the way north in addition to the cell-phone snap while driving that you might have seen.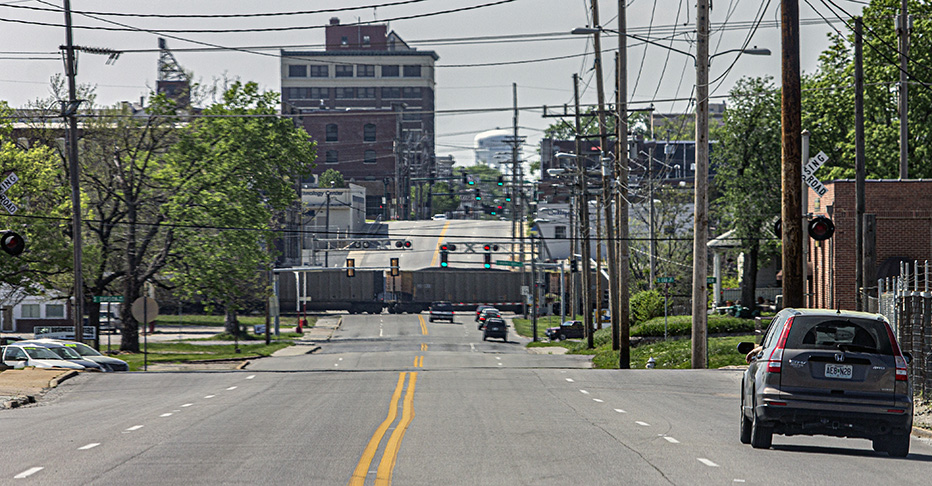 Yes, that's a southbound loaded KCS coal train through Joplin.
If you want more Missouri pictures, you're out of luck for today, but there will be some more on the return southward.
Kansas, Pittsburg, That Is
It was my first time in Kansas since the roundhouse at Pittsburg had been demolished, but, before I got to town proper, I found this northbound empty coal train at East 520th Avenue.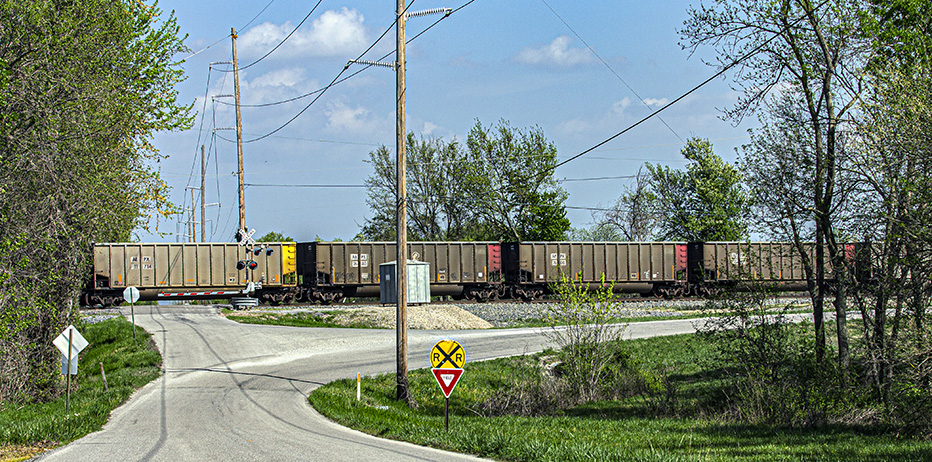 Now, here we are at the old shops in the middle of town.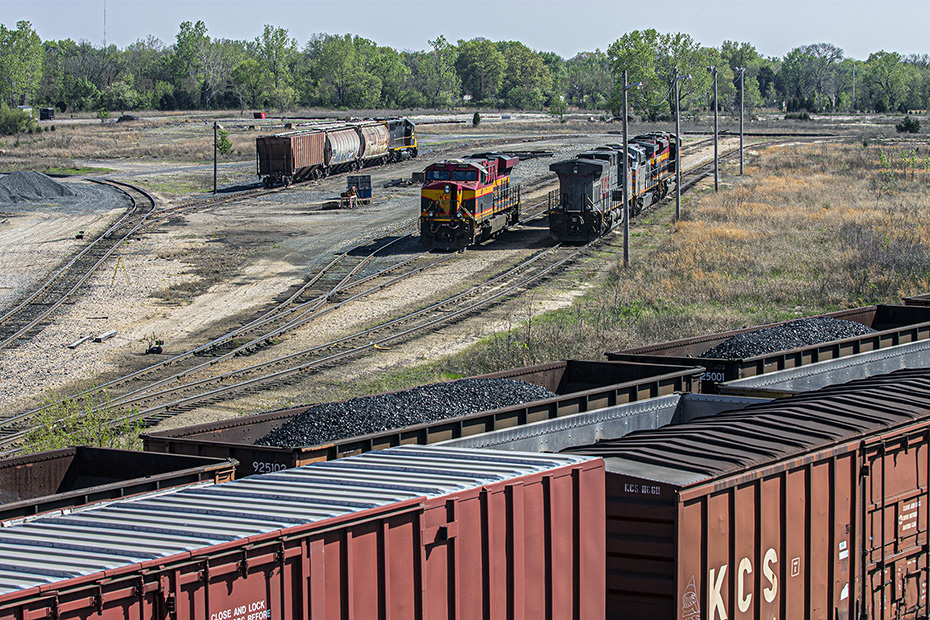 That's the shortline train at the left, with the big units being DPUs that are added here to southbound trains and removed from northbound trains.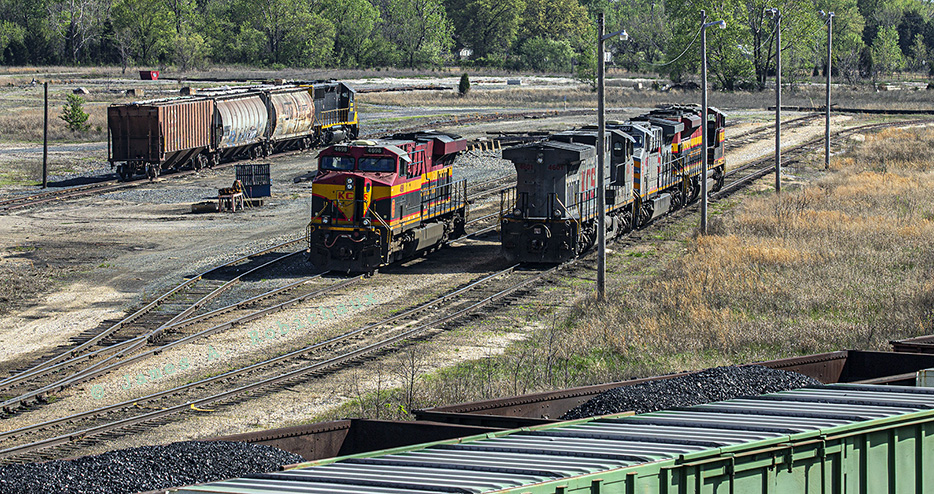 There's a train moving in the foreground, doing some switching, and it appears to be a southbound.
7375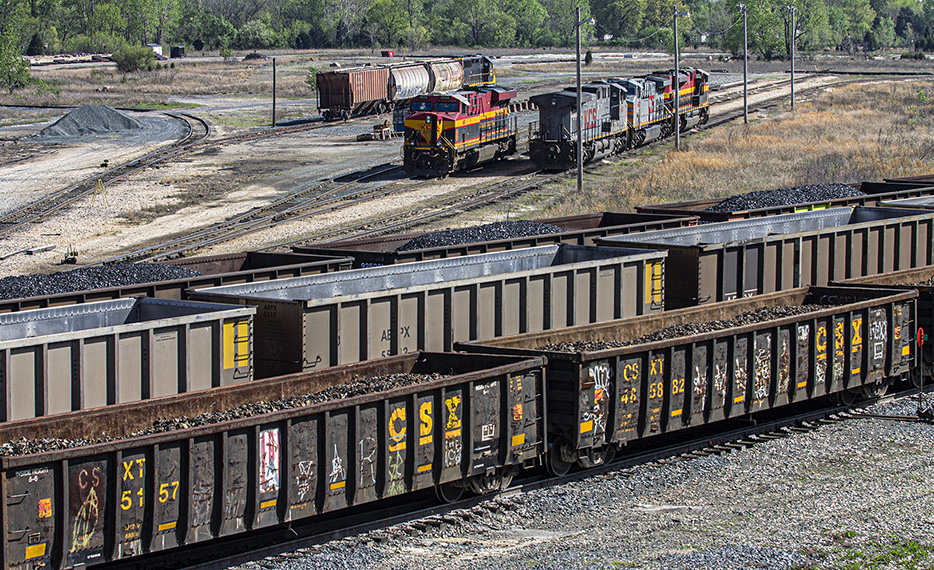 So, I decided to head south to seek the head end of this train, and I was glad that I did!
Yes, we're at the location of the former KCS passenger station, which, according to retired KCS marketing man and current Kansas City Southern Historical Society member Gerald Hook, was razed within weeks after the last passenger train ran here in late 1969, due to Kansas's "onerous" tax laws, which at one time had prompted KCS to seek a routing that avoided the state of Kansas entirely.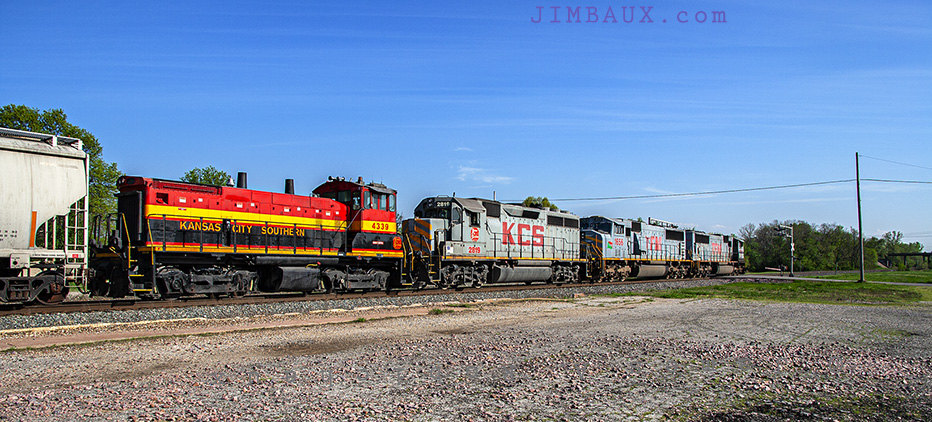 Anyway, this is train QKCNL – Quality (high priority), Kansas City to Nuevo Laredo – stopped here to do some switching, I think to add DPUs.
Do you see the slab where the passenger depot once was? That also looks like the remains of a passenger platform. Check out some really old pictures of the area.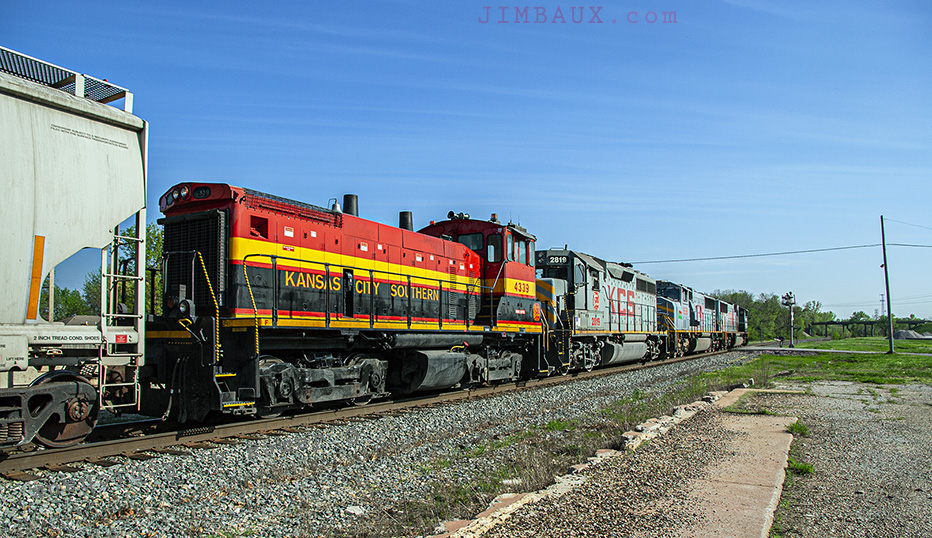 I told you that you'd see a Heritage switcher tucked in behind grey SD70MACs again today!

Yeah, I didn't like that truck trailer parked right there, so close to the track.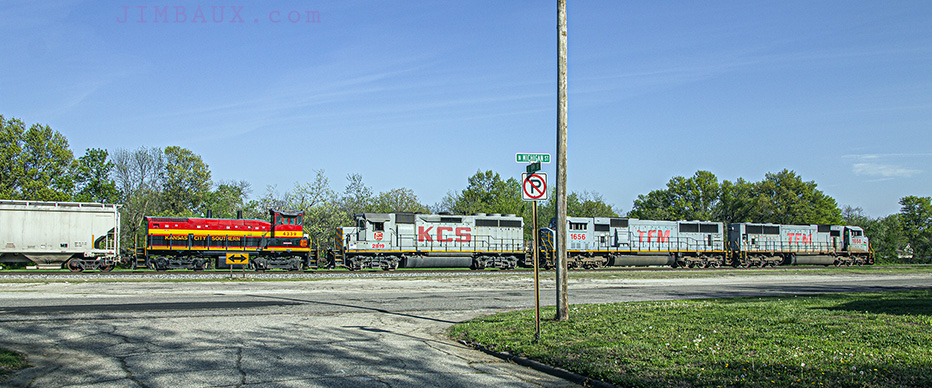 Here is a view of the power set without a power pole in the way.

Damn, how many more pictures of the head end of this train at this location do we need?

Apparently, we need enough to get some local human beings walking by in the shot.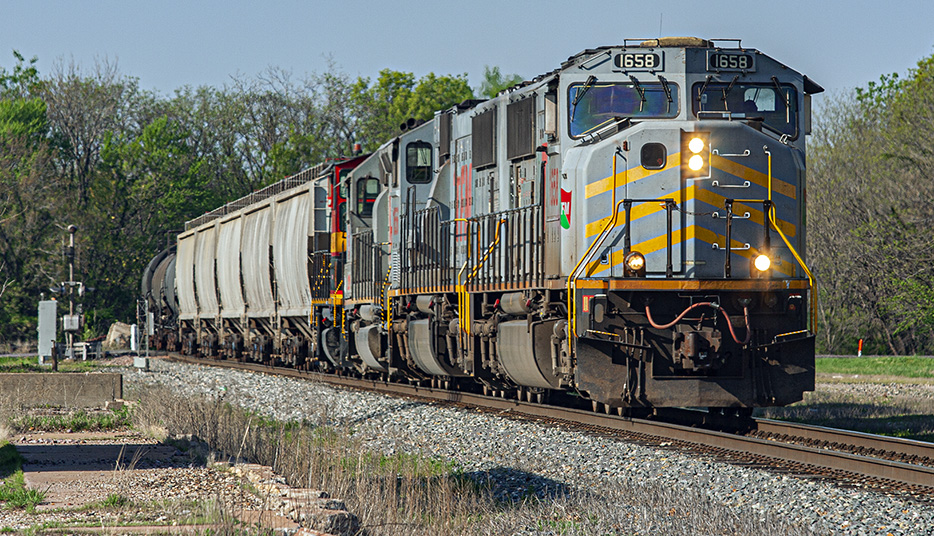 Well, that's different, and I like grey SD70MACs.
Well, This Is Better
I should not have waited until I heard that the train was ready to depart before getting in position for my overhead departure shot. What you see here required this then-fat boy to sprint up an overpass to the point of hyperventilation.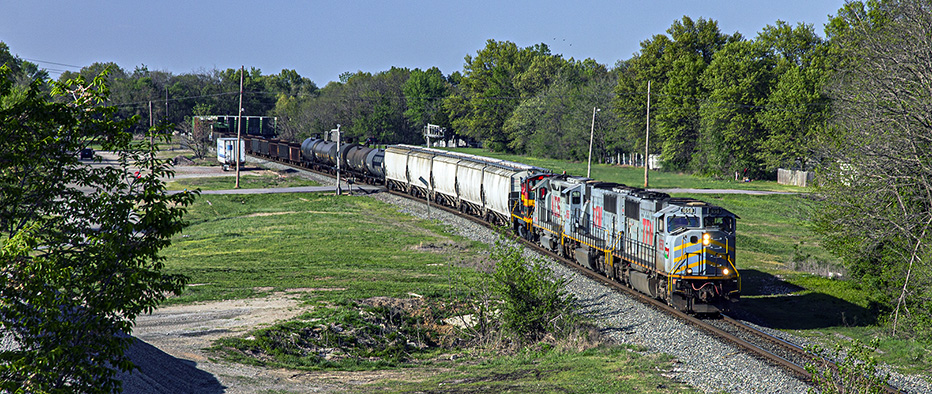 I hope that you like the results. The below shot is perhaps my shot of the day.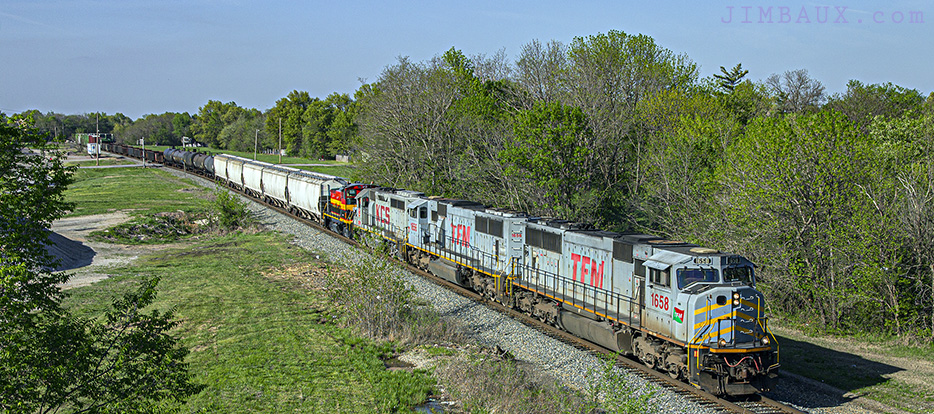 Yes, sir, I like it, plenty. Highly satisfied with the above image, I prepared to leave town, but I wanted to get one last shot of this train so that we could learn something about it.
This Photo Is For Educational Purposes Only
You are in no way expected to derive any pleasure from looking at the below photo, which I took near the hospital on the southern side of town.

I present this image only to show you that the DPU separates the carload parts of the train from the intermodal part, in this case, eleven wells, their destinations a mystery to me, but probably either Rosenberg or somewhere in Mexico, perhaps Nuevo Laredo.
That's all for Pittsburg.
Going In The Direction Of An Early Influence
Here is where things get retroactively weird, or is it that here is where things retroactively get weird? I'm not sure where the modifier belongs there.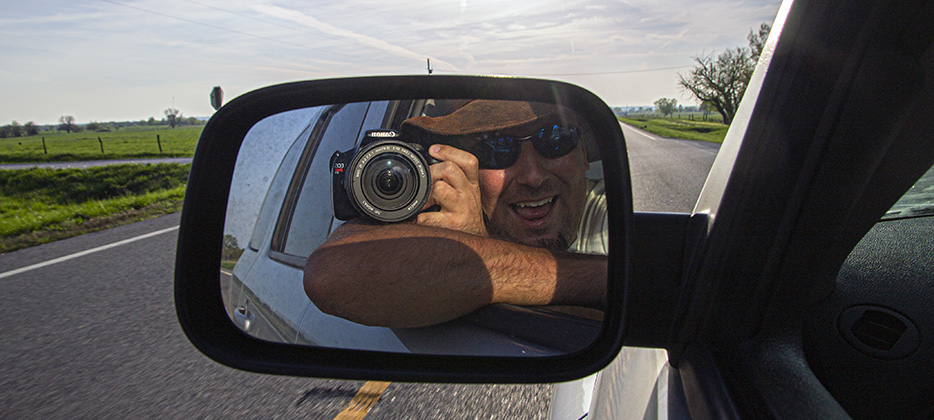 Yeah, if Pittsburg is where I wanted to get some pictures of trains in good light, why I am driving well north of Pittsburg as the sun is setting?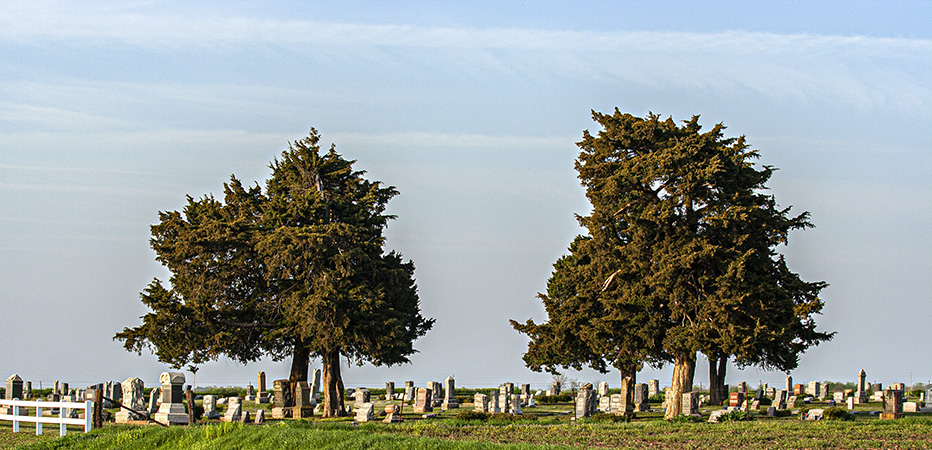 I was on my way to a strange place.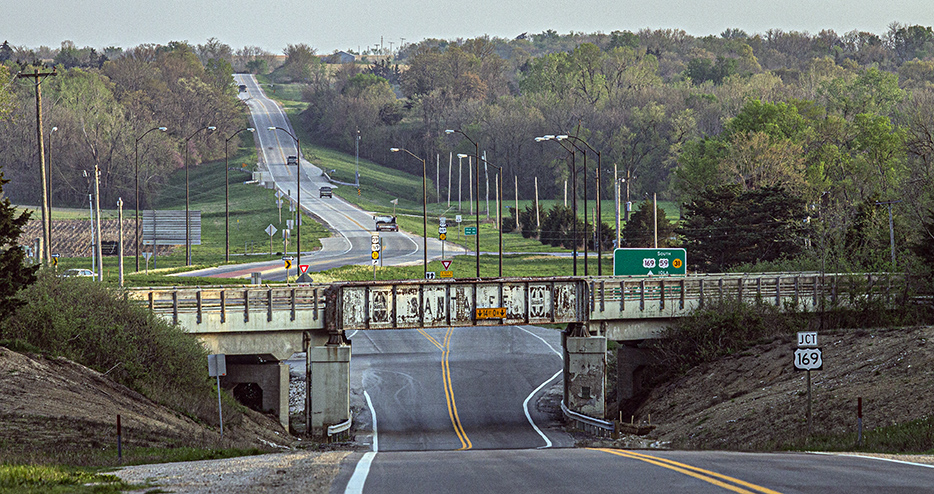 Let's just say that what Trumpism has revealed about people in this world has meant the end of some friendships.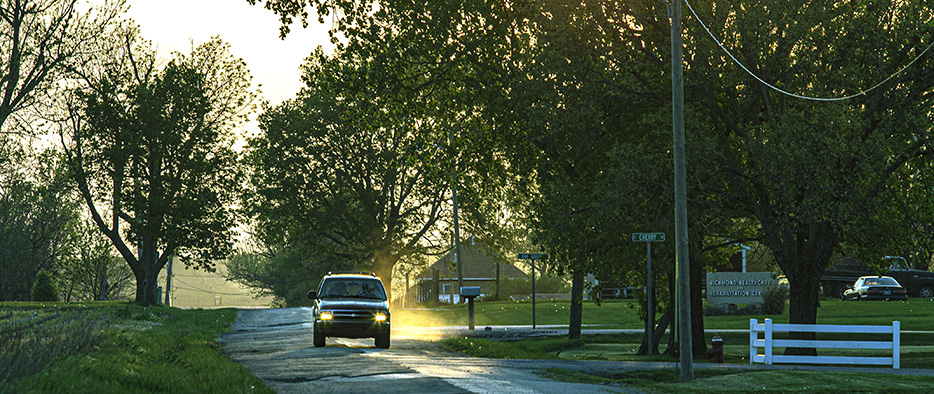 It's even stranger, though, when it's someone you admired and got to know for what seemed like his liberal views and artisticness.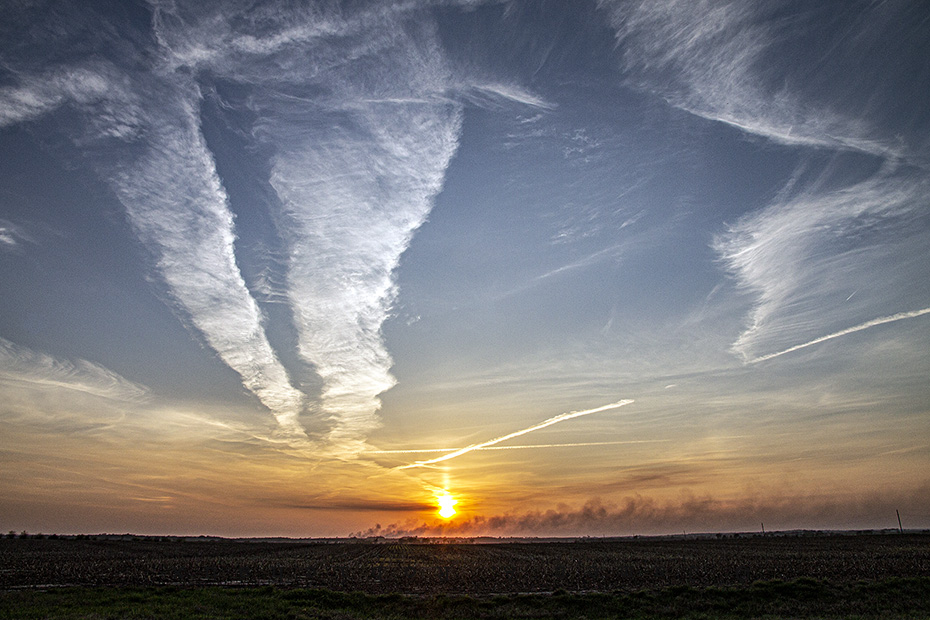 I don't see how I will get over the pain of what I have seen in my fellow human beings before I die.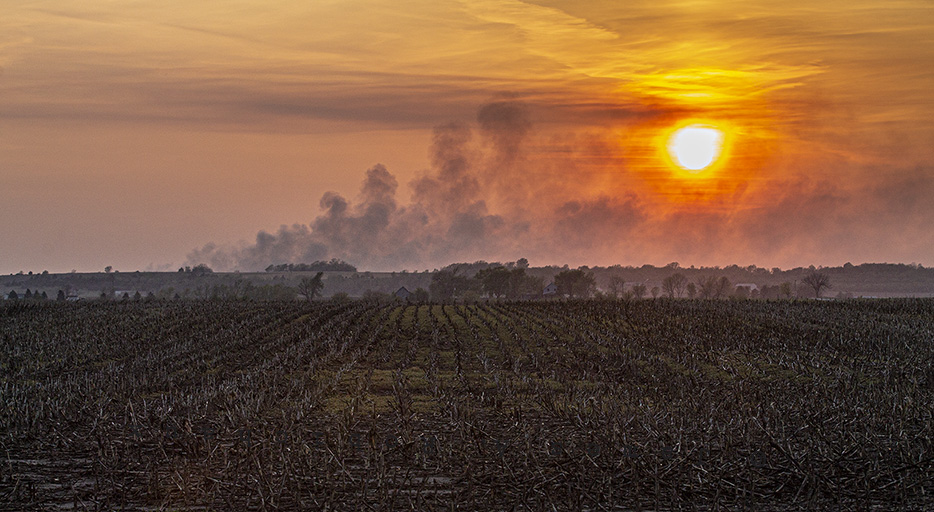 At this point, though, I hadn't seen it.
That's the last image for the day. Let's just say that I slept somewhere in eastern Kansas and didn't have to pay a penny for it.
Stay tuned for Day 3 of Jimbaux's 2012 Spring Break Road Trip.
Jimbaux