Greetings, and welcome to the February 2012 Sampler essay.
Wednesday, The 1st
There were still a couple of weeks left in my final hopeless quest to pursue an engineering degree long after what would have been the optimal time for me to do it, and that's why I was heading north of I-610 in New Orleans on a Wednesday afternoon, to UNO, on the 1st of the month when I caught CSX train Q601 at Bayou Saint John.
That was fun, but not nearly as fun as it once was.
Sunday, The 5th
I remember this day well, as that new Seether album was on my mind and as it was Super Bowl Sunday.
So, that is a Norfolk Southern Railway high-nose EMD SD40-2 leading the NS-CN transfer back into NS Oliver Yard in New Orleans from CN Mays Yard, and I love that locomotive.
Thursday, The 9th
There is nothing special here; it's just a view of Gouldsboro Yard off of Madison Street.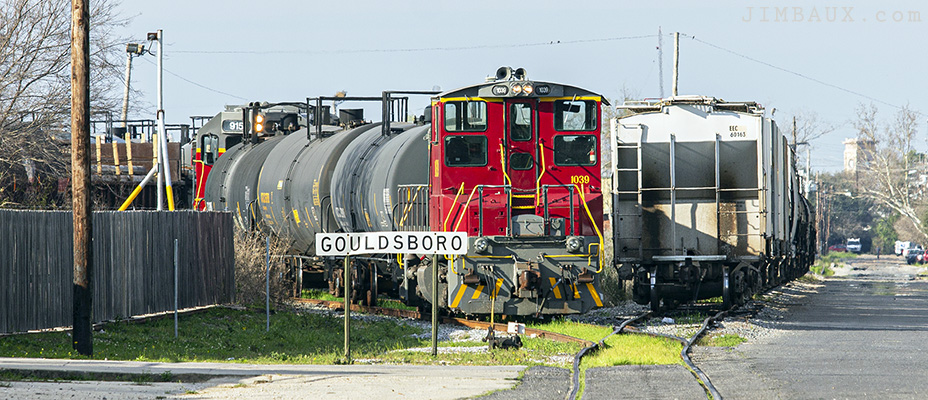 I love the NOGC, but my best days around it were gone by this time, too.
Friday, The 10th
The next day, I am on the levee in Jefferson near the Huey P. Long Bridge.

I'd spend plenty of time on this trail over the next two years.
Saturday, The 11th
I photographed a New Orleans Public Belt Railroad job at Eagle Street, and then I saw this.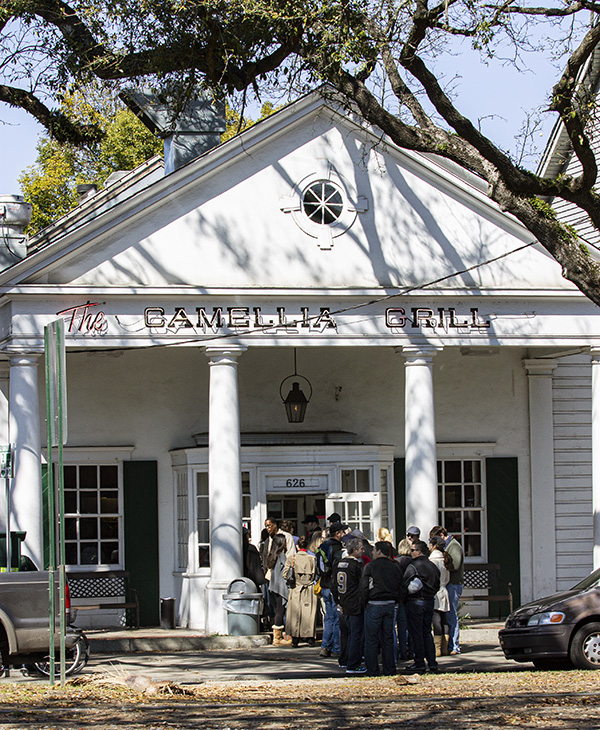 No, of course I didn't go inside; I absolutely hate waiting in line.
Sunday, The 12th
I don't remember this day well, but I was proud of the quintet of various images that I made on this day.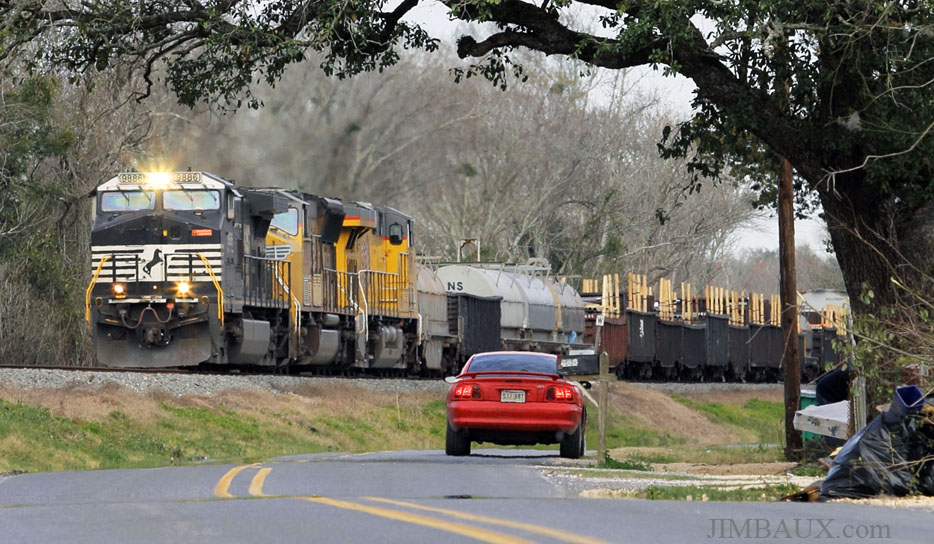 That is Union Pacific Railroad train MNSEW, a train of which I was fond, as it was a steely train that, as its name indicates, originated on the Norfolk Southern Railway and was handed to UP in New Orleans and taken to Englewood Yard in Houston.
Friday, The 17th
This day was memorable, as I went to Morgan City, which foreshadowed my soon-to-start tour of duty in the area of which I was yet unaware.
I don't remember why I wasn't at the then day job at the time, but it may have had something to do with the deteriorating situation there. I started at Waggaman where the Chip Local arrived first at CTC Live Oak but the Sunset Limited preceded the Chip Local through the junction.
Then, I photographed the work being done on the new levee at the parish line right on Highway 90.
Then, I photographed the Chip Local in Des Allemands.
Then, I photographed it at Kraemer Road, Raceland Junction, Saint Charles Borromeo Catholic Church, and at the Atchafalaya River, where it ran around its train.
Then, I photographed it making the pickup of eastbound Louisiana & Delta Railroad tonnage, which seemed to include at least one hopper car from the rice mill in Abbeville, which I was then starting to appreciate and appreciate so much more now.
In retrospect, since the eastbound tonnage run was abolished not long afterward (I don't remember when, though), this was a rare time in which I witnessed this spectacle and had the awareness of it that I mention here.
Then, they did their setout, but make no pickup, at Patterson Tubular.
Chip had an orangie with him that day.
Here is Chip talking to me.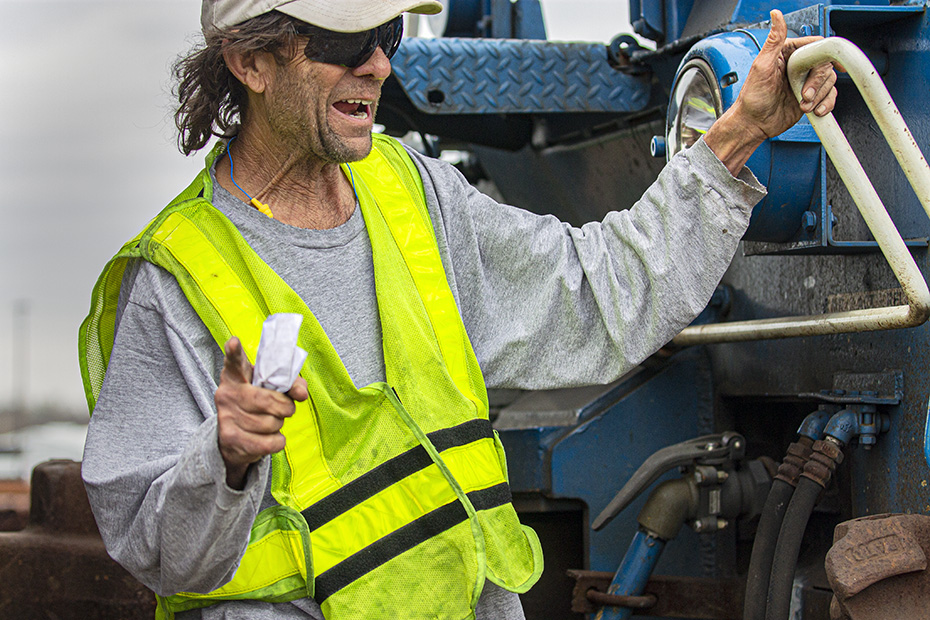 Then, they stopped at Boeuf, dropping off two cars at North Boeuf first and then getting one gondola car from South Boeuf, the only time that I have witnessed action on that spur.
That's it.
Sunday, The 19th
I remember this day well.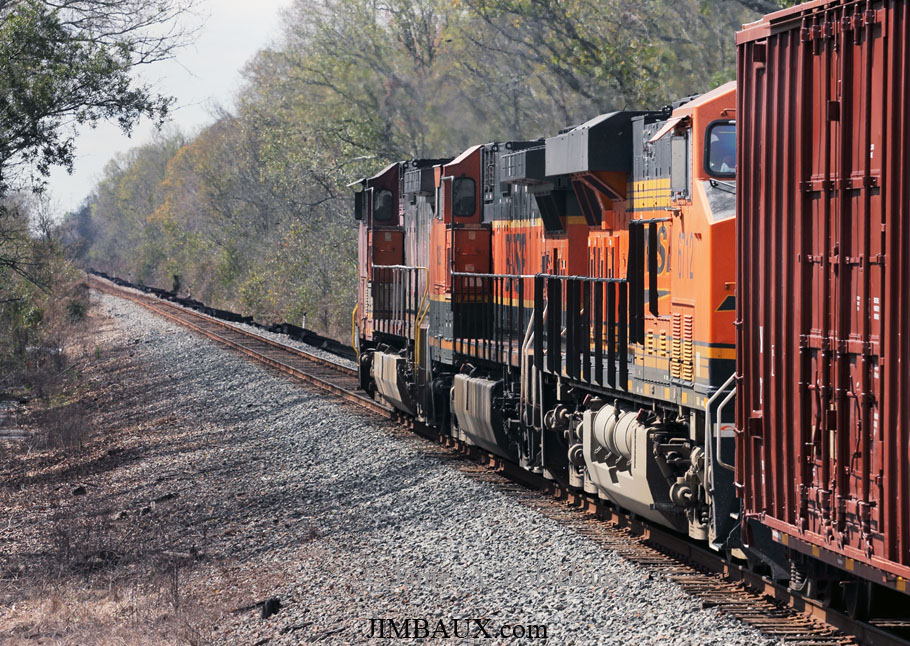 It was uncomfortable.
Tuesday, The 21st
This was Mardi Gras.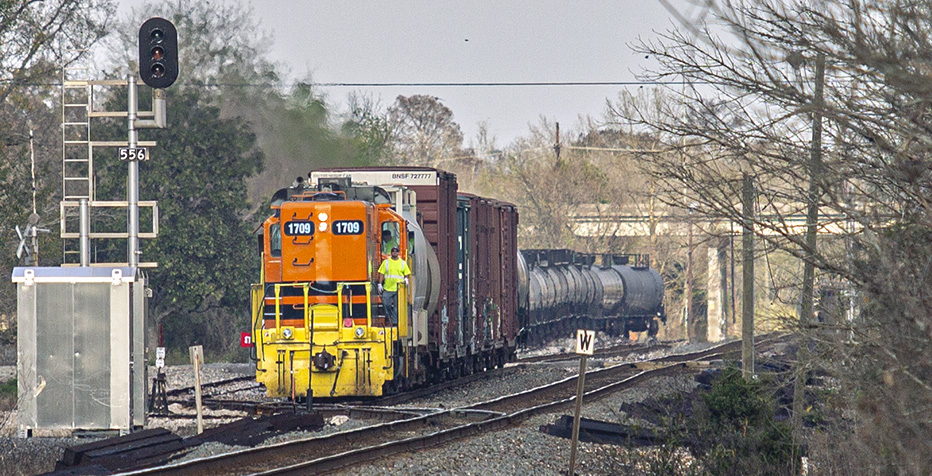 It's insipid.
Wednesday, The 22nd
I met one of my pals on this Ash Wednesday in New Orleans.
It's okay, I guess.
Sunday, The 26th
Here is an insipid way to end the month, with the BNSF-to-CSX manifest train at Louisa Street on the CSX in New Orleans.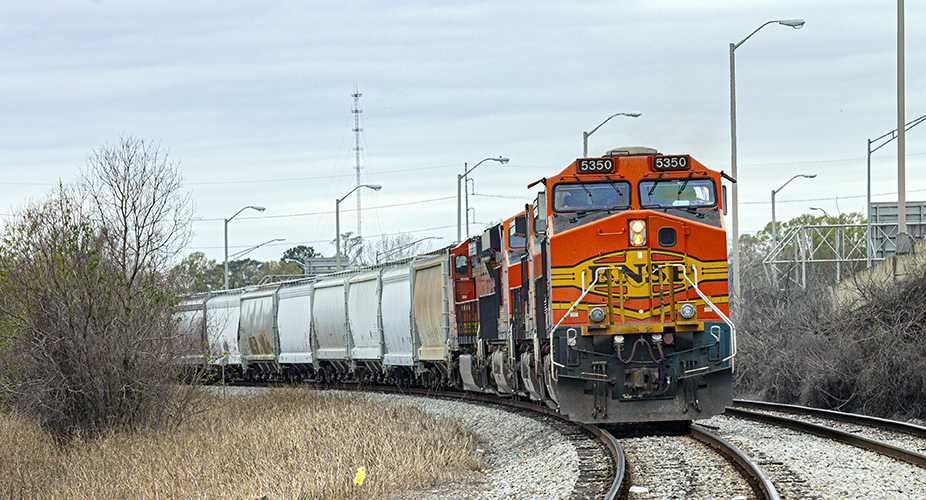 On that day, I also got some images of a CSX-to-KCS military train, and what I remember most about it was that someone on one of the railroad forums gave me grief for photographing and posting the pictures of the military train.
That's all for the pictures here. Time marches on, as it does.
Jim