[Jimbaux hates how the clouds hide gasps from above.]
Another Jimbaux Original
It was Ash Wednesday, and it was time to meet up with my woadies The Mid-City Marine and his lovely lady for poboys followed by coffee.  Before that, though, it was time to check out what was happening on the CSX, namely, this yard job: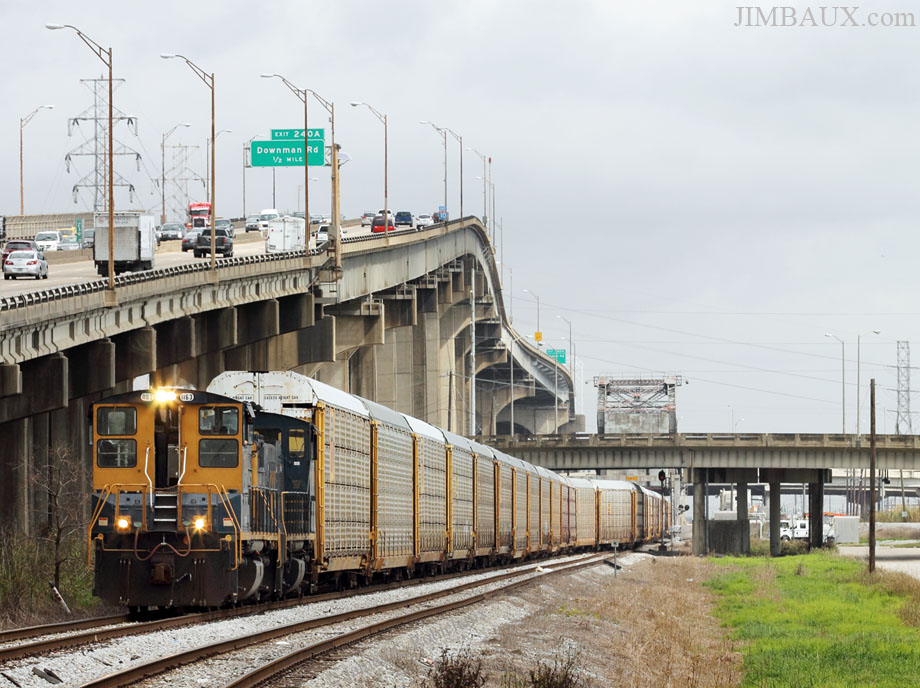 That's not terribly exciting, now is it?  At the very least, though, as the subheadline indicates, this is the first time I ever do this shot, at least that I can remember.  Now, also, you can find my Alvar Street perch too.
After some stupidity on the W'ank – my faith in law enforcement and the justice system, not to mention public education, and therefore government itself, is at an all-time low – it was time to meet my pals for poboys.  On the way, I got a little bit more flanged-wheel-on-steel-rail action, this time from the Regional Transit Authority at Saint Charles Avenue.
Yes, kiddies, the day after Mardi Gras still has plenty of parade silliness abound.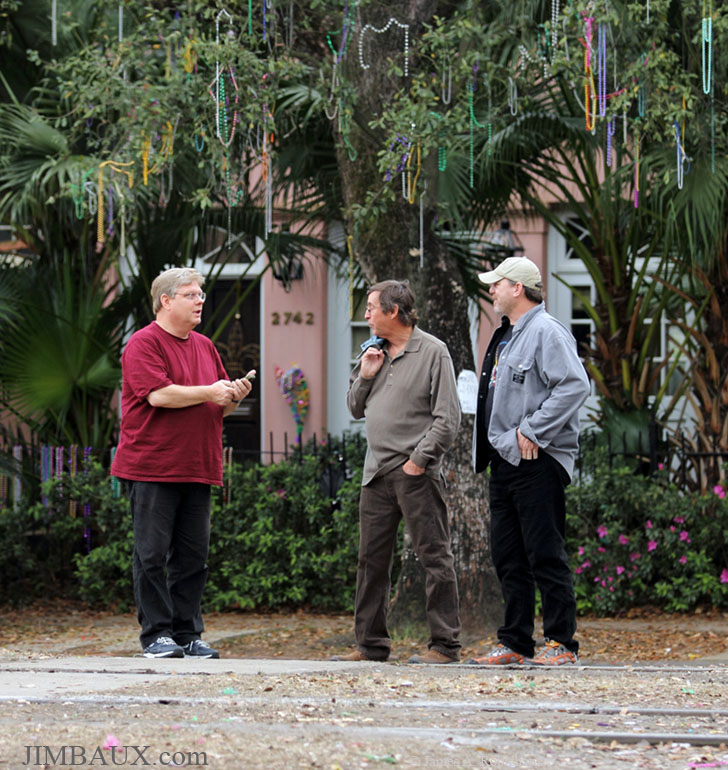 Below is a house between St. Charles Avenue and Prytania.  We were going to the Still Perkin' coffee shop, a place that I patronized plenty back in 2006 and 2007 when I was working plenty in this neighborhood.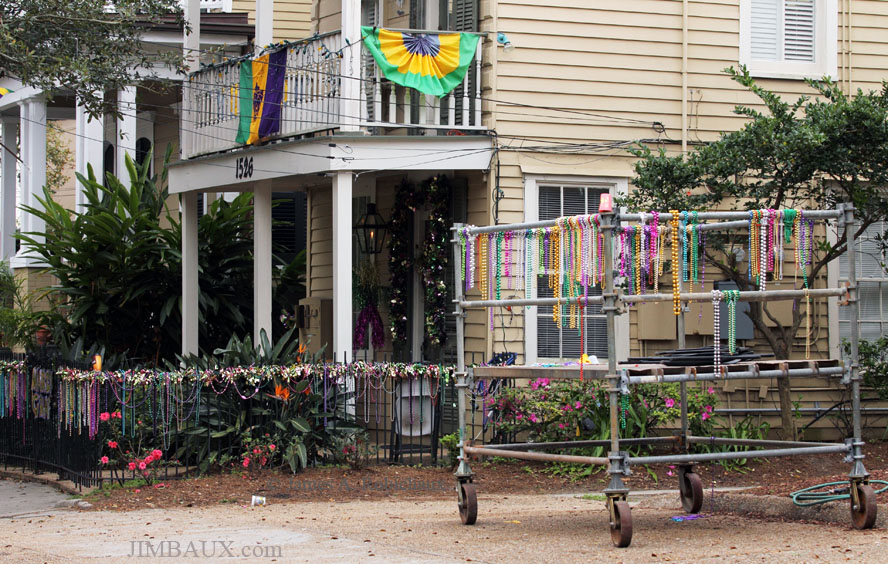 I've always (as long as I've known of its existence) thought that the cemetery wall here was a bit peculiar.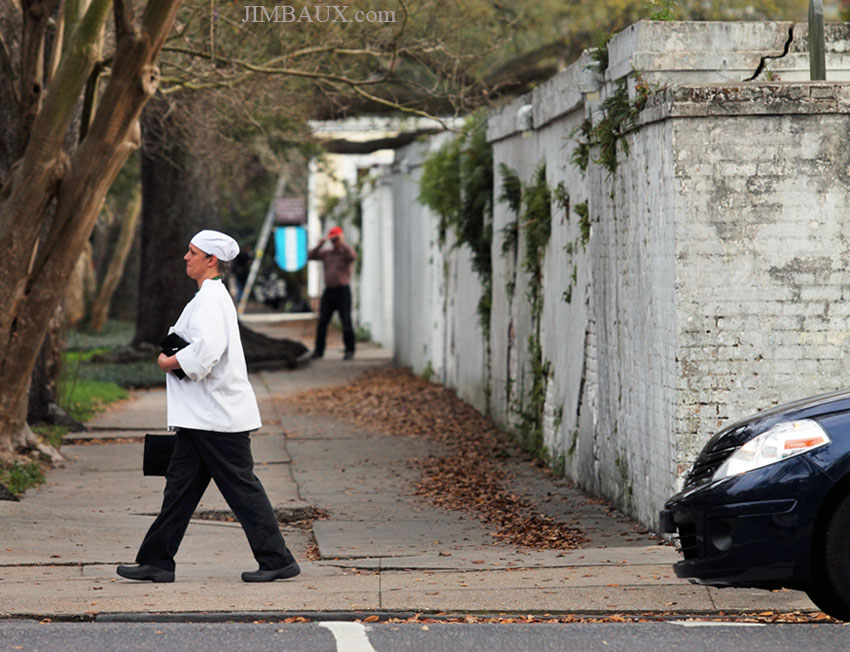 And, finally, there was one more picture after this.
Thanks for stopping by.  I watched an interesting video this morning, and another one from Bill Maher is even better, but I still don't feel like saying much.  I'm not in the best of moods right now, partly due to this stupid cough I'm battling, and partly due to the stupidity that I suspect caused it.  Hopefully, I'll find some inspiration with which to strike myself soon.
Jimbaux