Today is Wednesday 16 June 2021, and, today, as I make my last train pictures before I put away the camera – or, more accurately, stay away from the track, because I am sure to take more pictures of personal things – for a while, I reflect upon a vivid dream that I had 10 years ago this morning.
Before I get to the pictures from today, I want to show you a picture of an angle iron on top of some bricks in Lake Charles from June 9.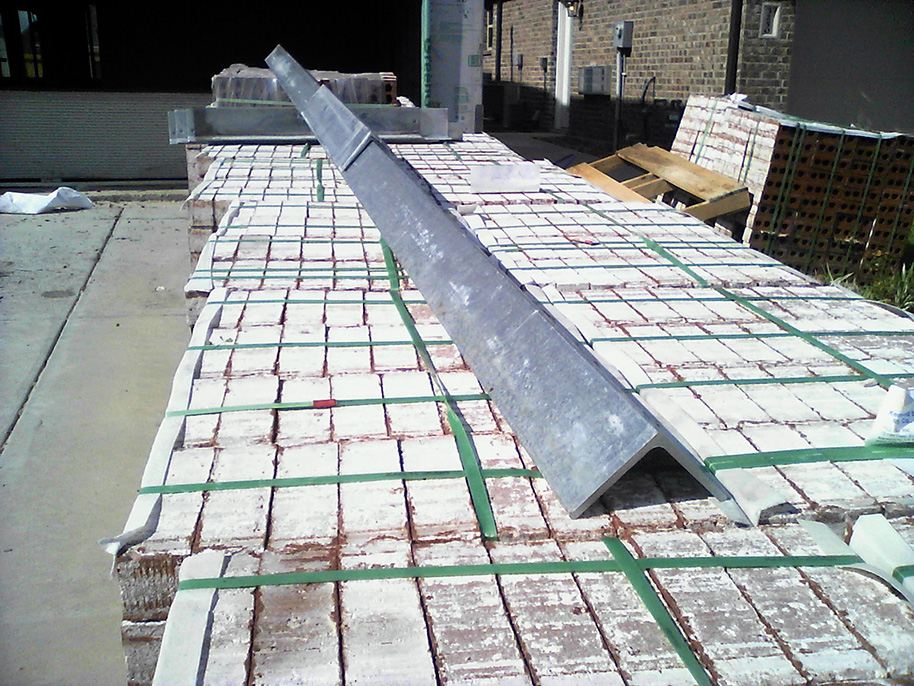 There is something about that image, a cell-phone snap, that, for many reasons, I like.
Okay, now, let's get to today.
'Twas 10 years ago this morning that I had that dream.
This morning, I brought my truck to the flowery mechanic to see what the deal is with my air conditioner. I returned to the homestead on foot.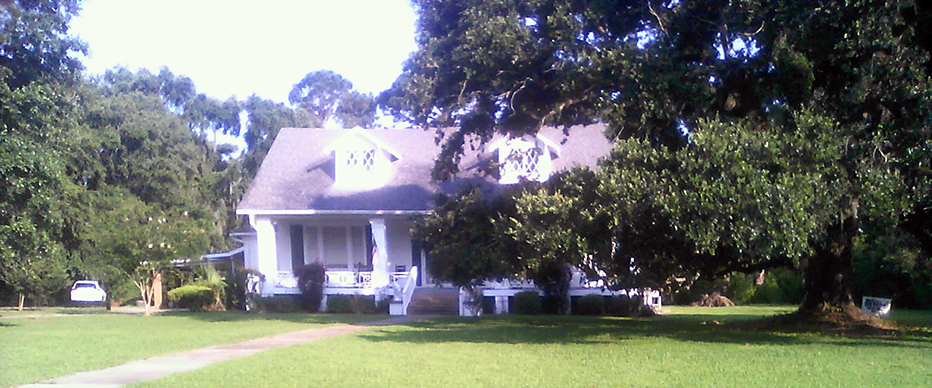 I was hoping that it would be a simpler fix than the very expensive compressor issue that the place in Lake Charles told me.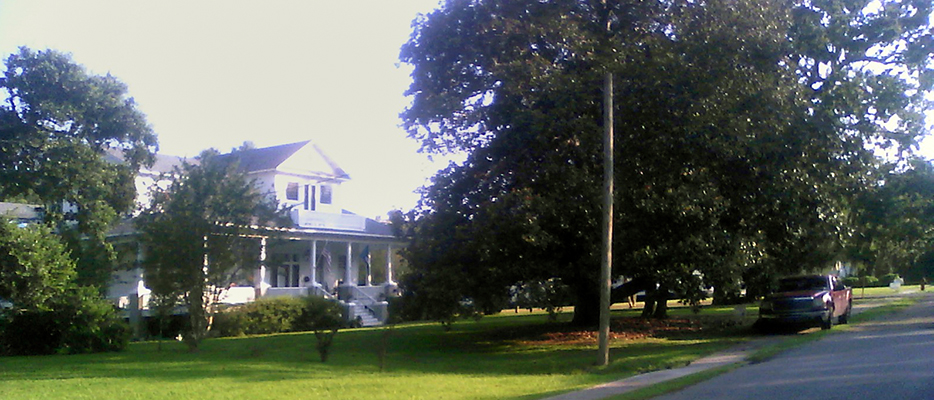 Later, The Duke came to get me to get the truck once the mechanic shop said that it was ready.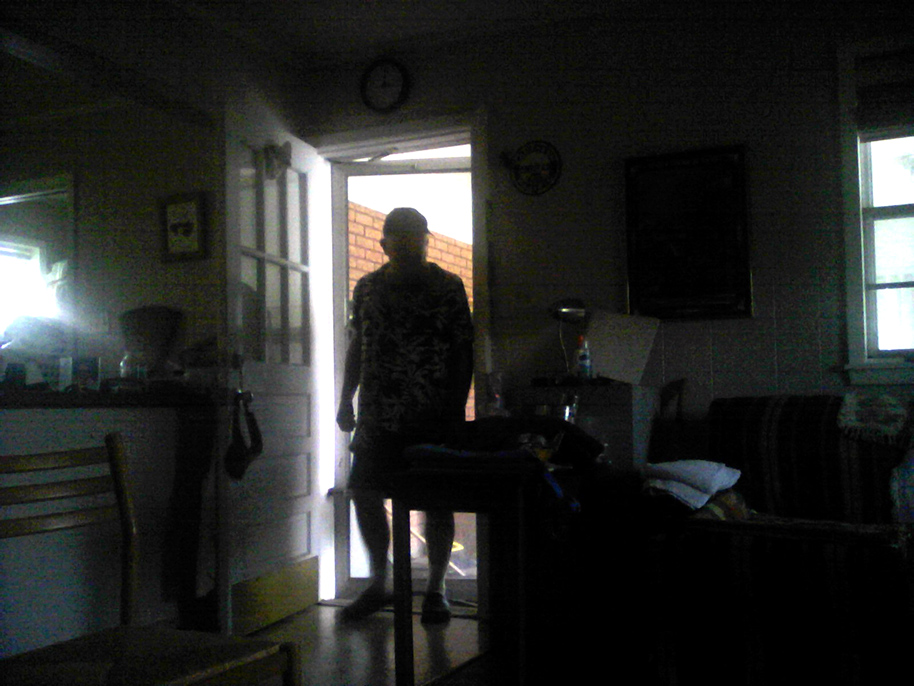 So, as it eventuated, the problem was with a coolant issue for the radiator, that the cap was bad and leaking, and that, because the engine was overheating, it was causing nonessential things like the air conditioner to shut down. So, actually, the AC itself wasn't the problem, even though the compressor is showing signs of trouble.
So, to both mark the occasion of the anniversary of this profound dream and to test the truck to see if the issue was actually fixed, I drove around to look for trains even though it's too hot to do that right now. By the time that I settled down by the track in New Iberia, the AC in the truck was still blowing fine, well past the time that it would have shut off prior to the repairs that were done today.
I was pleased!
Th AC worked fine the whole way over here. When I arrived in town from the west, a westbound BNSF Railway manifest train was passing, and it had many interesting Burlington Northern hopper cars and other bulkhead flatcars loaded with plate steel.
I went to Raising Cane's here in town and got the Caniac combo and came and ate it in the equipment yard east of South Jefferson Street by the track. There is an empty blue centerbeam flatcar at the RIP yard, and I am really wondering why.
I was hoping that I would get to see and photograph the Union Pacific Railroad's local train arriving, but that didn't happen.
So, I got a few shots of parked Louisiana & Delta Railroad locomotives.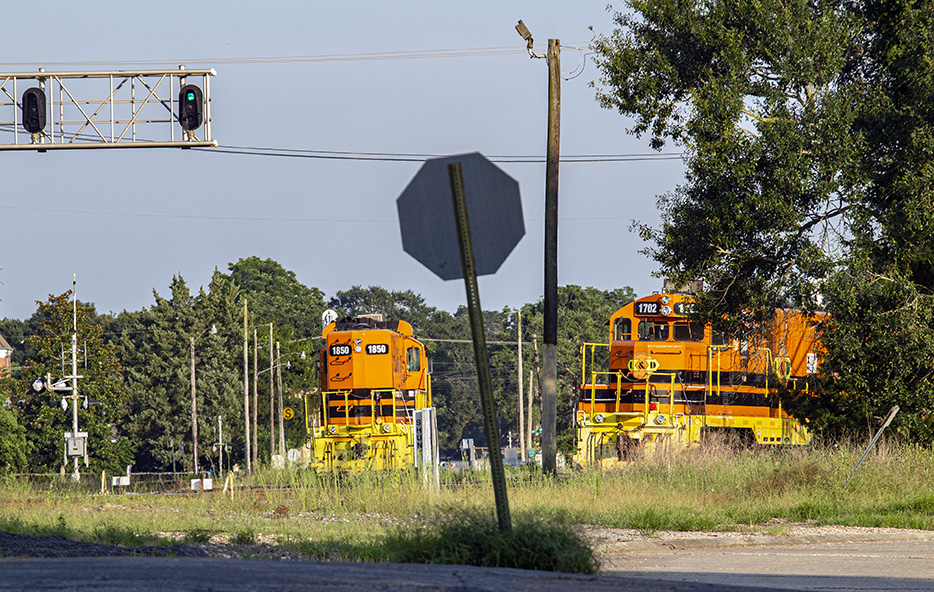 Yes, I am sorry that this is not any more inspiring.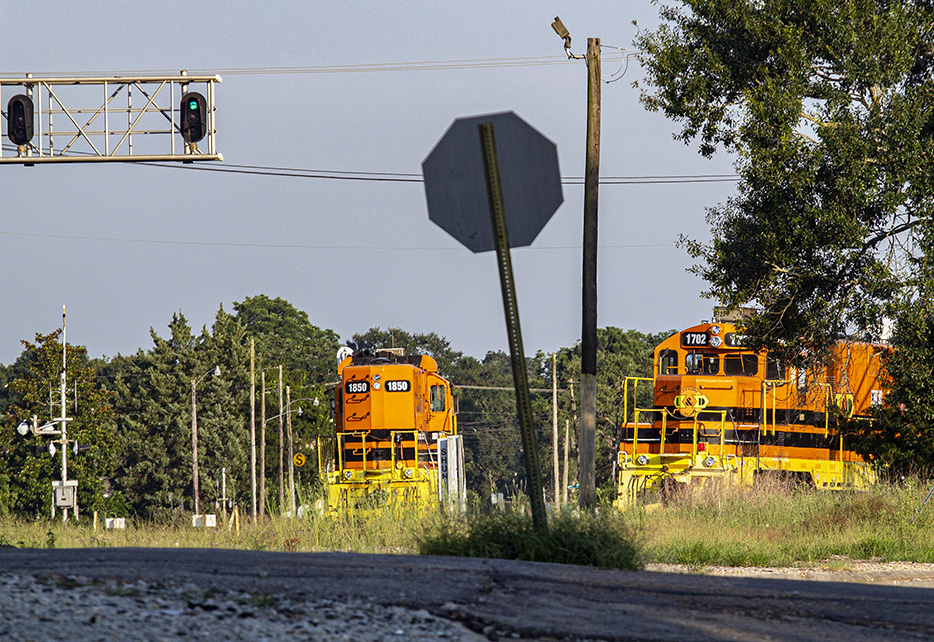 The people across the track are playing music like Master P and Lil Boosie, but they aren't pounding the bass like they did on September 30. So, that's okay. Their loud, forceful talking is more annoying than the music is. The music is not really that annoying.
There are plenty of cars in the siding. I guess that they are for UP to pick up.
I am sweating and need another shower. I took one this morning when I returned to the house from bringing my truck to the mechanic.
I want to know about that centerbeam flatcar and also know about what is offloaded and loaded at the transload place at ARA.
Cane's has gotten too expensive.
I was in the middle of working on 17 December 2011 pictures before I came here. I got the November 2011 pictures done in the last two days.
So, in the treed block just south of the track here, I took a few cell-phone snaps that are an attempt to replicate or pay homage to the profoundness and spirituality of the feelings of a decade ago today.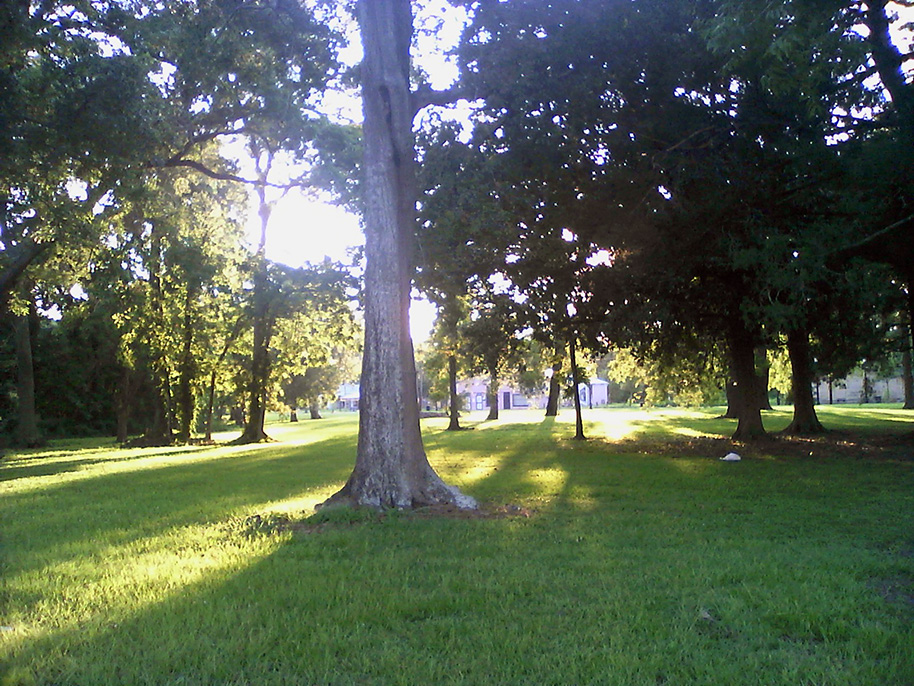 They fall a bit flat, though, even if it is a nice treed scene.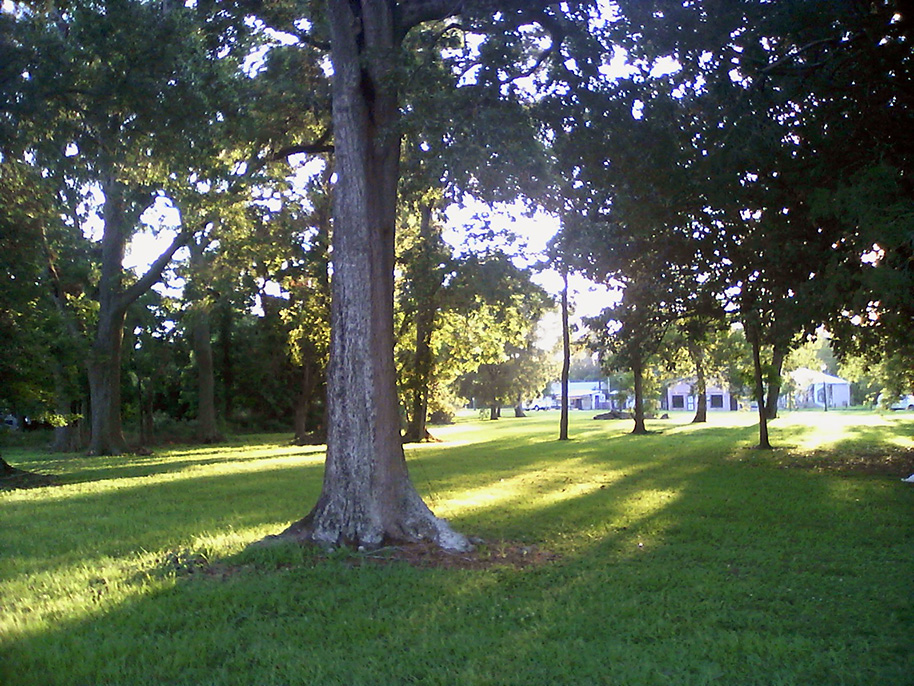 I just don't, 10 years later, have anything profound to say about any of this now.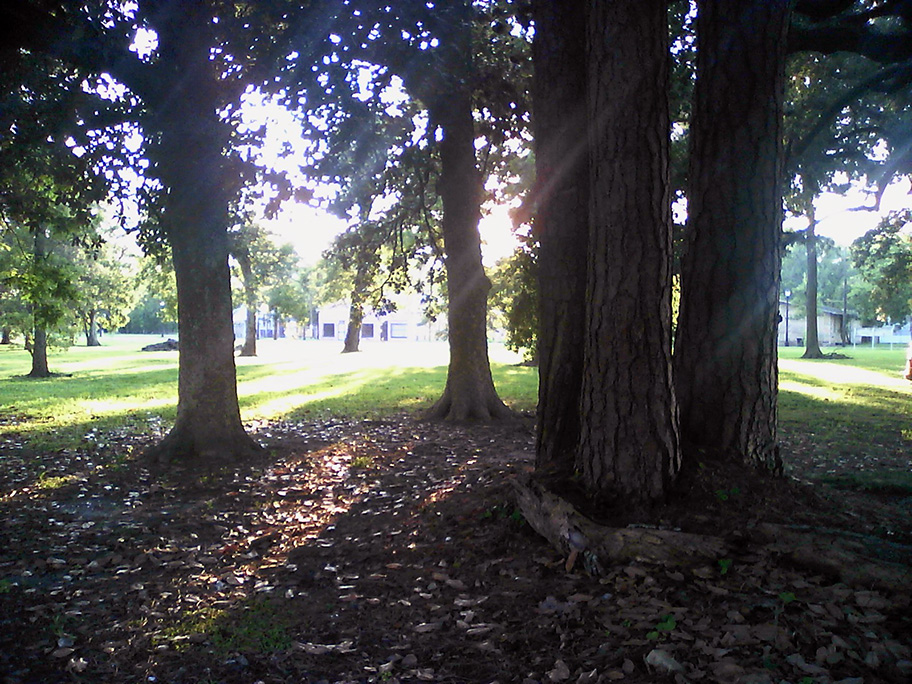 Maybe the lesson here is that it isn't particularly meaningful or relevant.
That's all for pictures for today. At 19:37, I gave up on New Iberia. There was still light, but the shadows were too long. By saying that, I have realized both today and on May 31st is that New Iberia is not a good place for that largely passive Sunday sermon like that which I did at Schriever, where I could or park or be more or less in one place, even if pacing around, and get decent shots of oncoming trains in either direction.
So, I'm returning to the homestead now, and I will stop at the Super 1 Foods to get bananas and that special cheese that I like so much and also get gasoline at Walmart.
Milepost 125 is just east of Center Street in New Iberia.
The AC works fine, and, apparently, it was working fine all along, it's just that the radiator problem caused the AC to shut down. I guess that's technically not an AC problem. It's nice to be able to look at my heat gauge and see it pointed mostly down, or at least not up. That's extremely reassuring! I hope that I did not do permanent damage to my engine by driving around so much with that radiator cap leaking. I want some ice cream!
After I left getting gasoline at Walmart, I rode by the gym and noticed someone inside with no mask. It's probably been that way for a while, and it's about time for me to return. I really need to get back into the gym.
The point today was to ride and test AC but also to get pictures on this anniversary, but only one of those really matters.
That's all.
Jim