Jimbaux hears the dogs of doom are howling more.
They Carry News That Must Get Through
Hi.
Today is Saturday 26 October 2019, and Tropical Storm Olga just came through New Orleans.
It was rather windy and wet!
I got out this morning and got some pictures of the debris.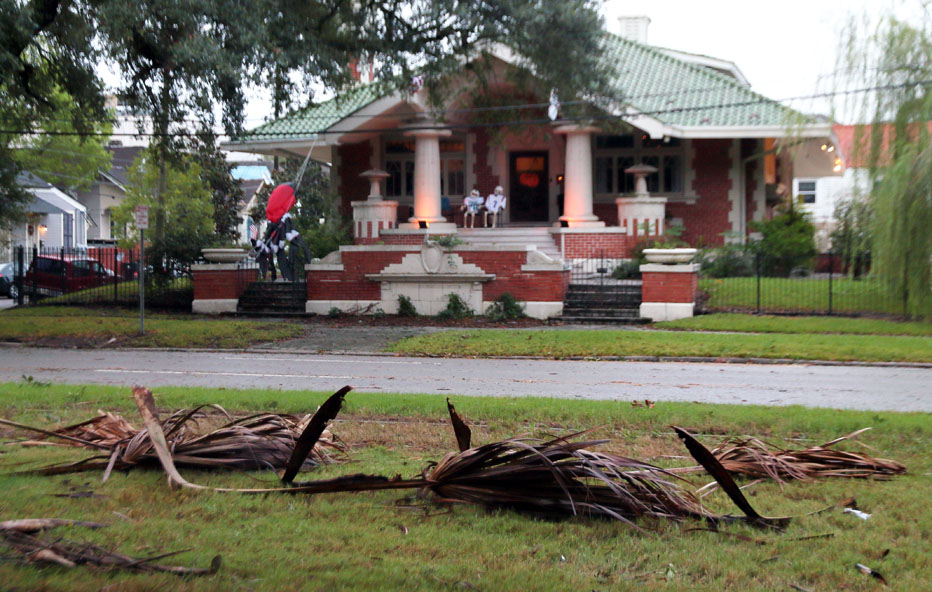 The RTA streetcar is just rolling past the blown-down palmetto leaves.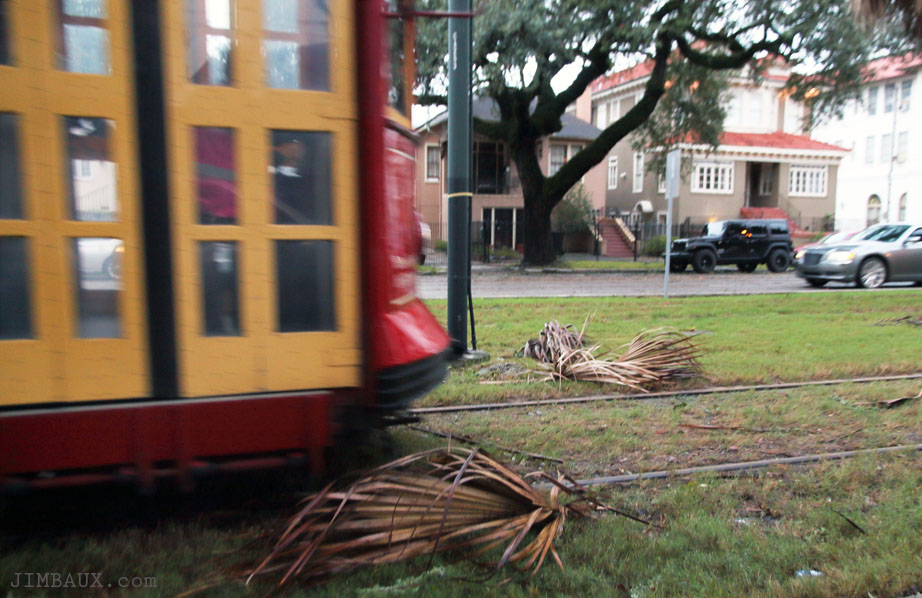 This is near the gym.
Did I mention that it was windy?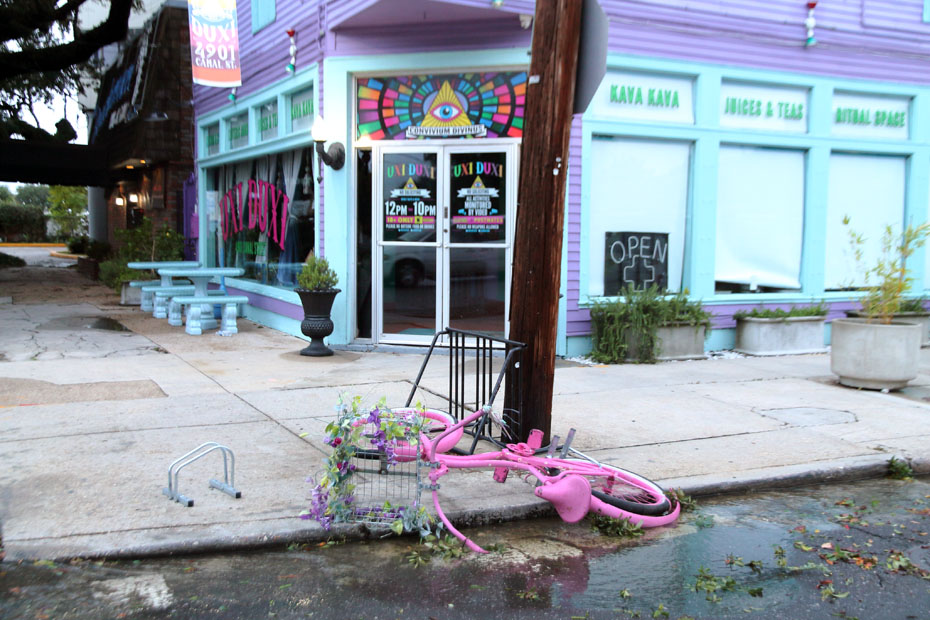 There were no railroad cars at Masonry Products, and that makes me sad.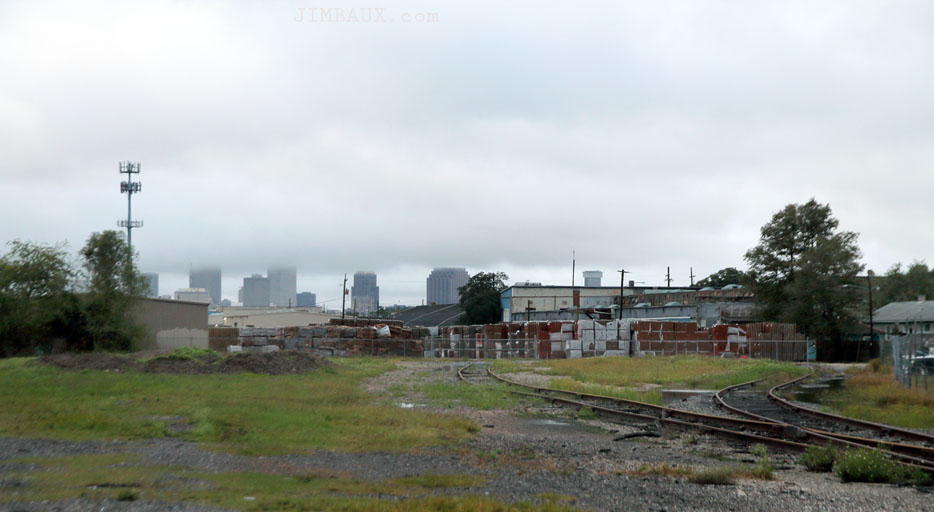 I returned to the crib to prepare to head back west, from where I just came four days ago.
I left the crib at 11:55 for the homestead. I suppose that the reason for the timing of my departure is that I wanted to once again chase the Union Pacific Railroad New Iberia Turn, but I never found the train today.
I did, however, find these hopper cars being offloaded at the post-office track in Raceland.
I then went to Schriever where I found this empty centerbeam flatcar.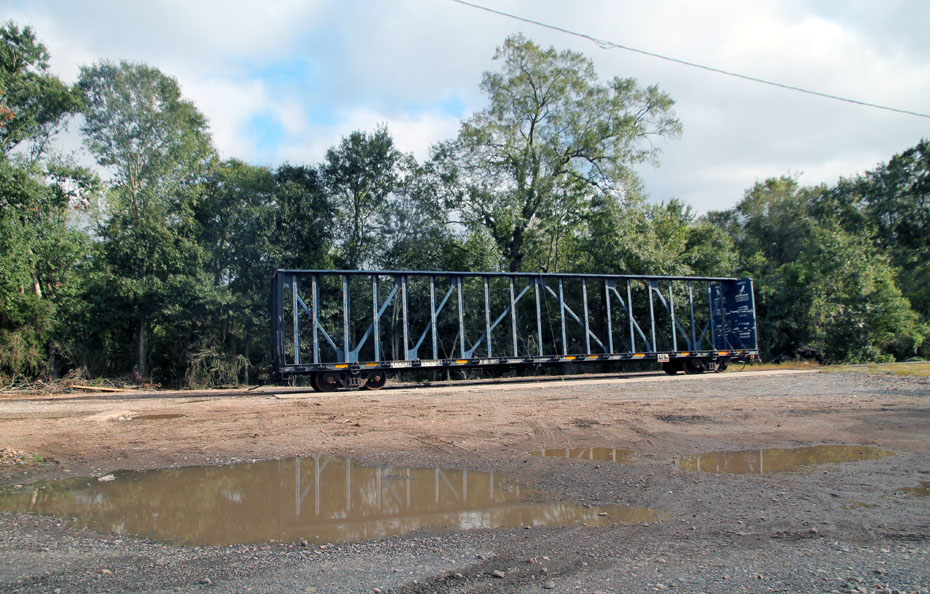 This area really doesn't hold water much; so, the presence of those puddles in the foreground is a sign of how much rain Olga dumped this morning.
I then got a view of the long string of hopper cars stored in the north track, or whatever it is called.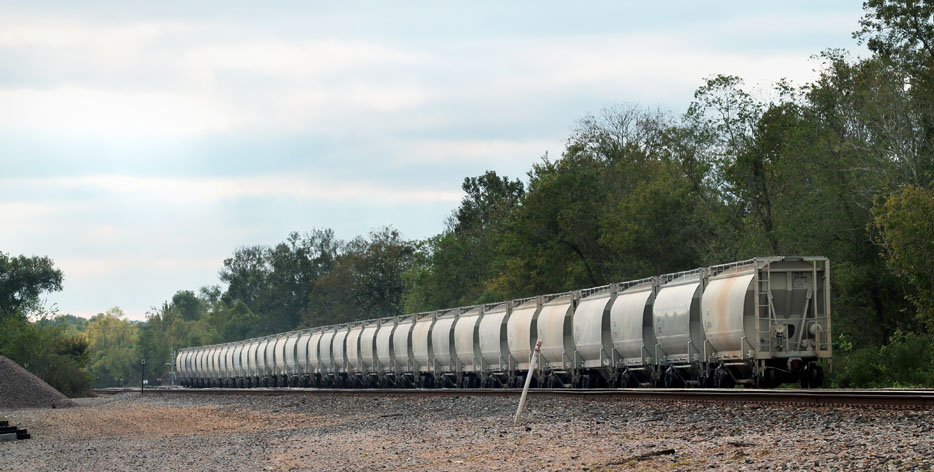 I then went to the storage unit and got stuff.
I left the storage unit at 16:47.
No, They Won't Be Home Tonight
I then really went home.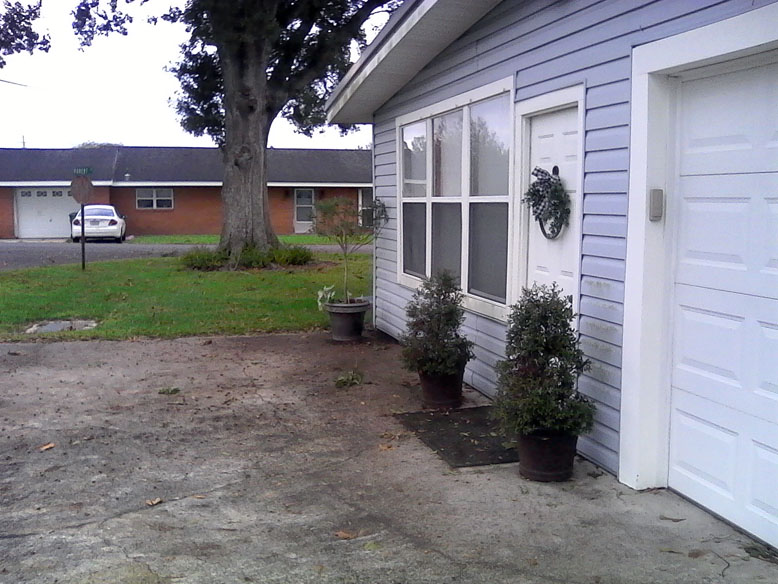 There is so much meaning and identity there.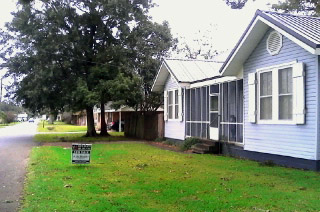 My brain never stops.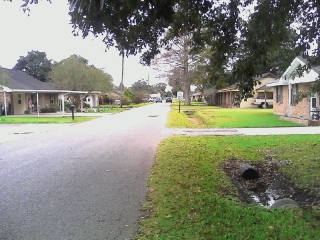 One day, though, it will stop forever.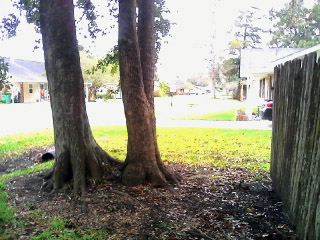 That terrifies me.
There are so many memories here.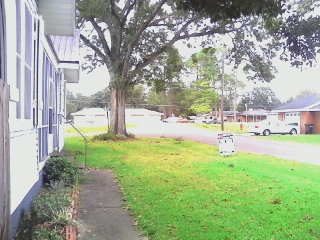 There is so much meaning here.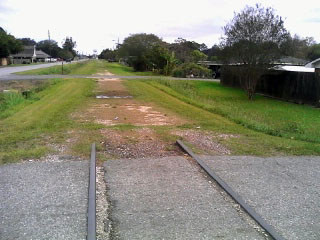 I wish that I didn't care, but I do.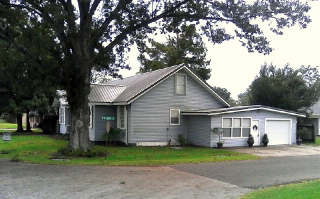 This is where it all started, or commenced from what created it – and me.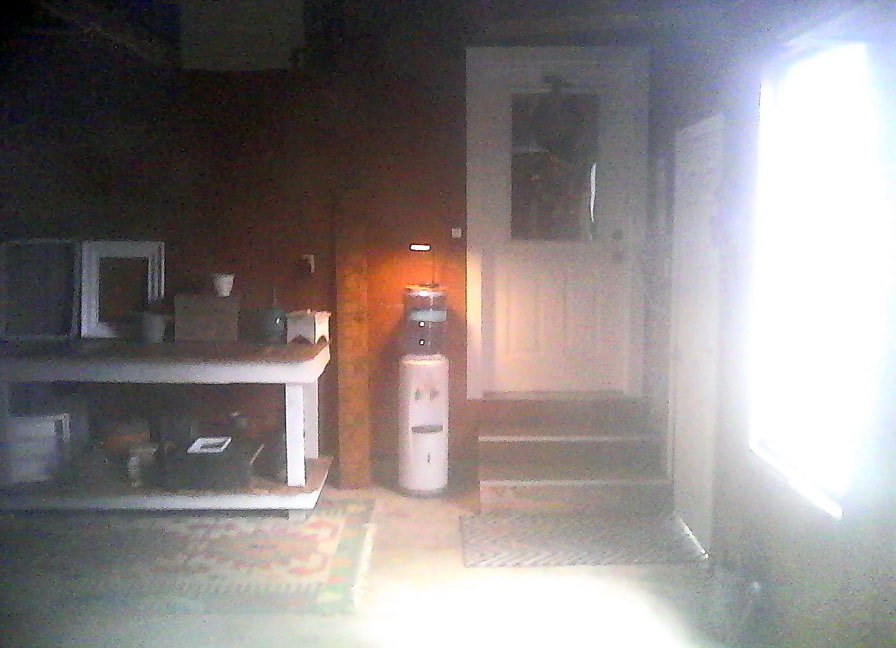 I continue to discover so much.
The mill of my youth is still there, still milling.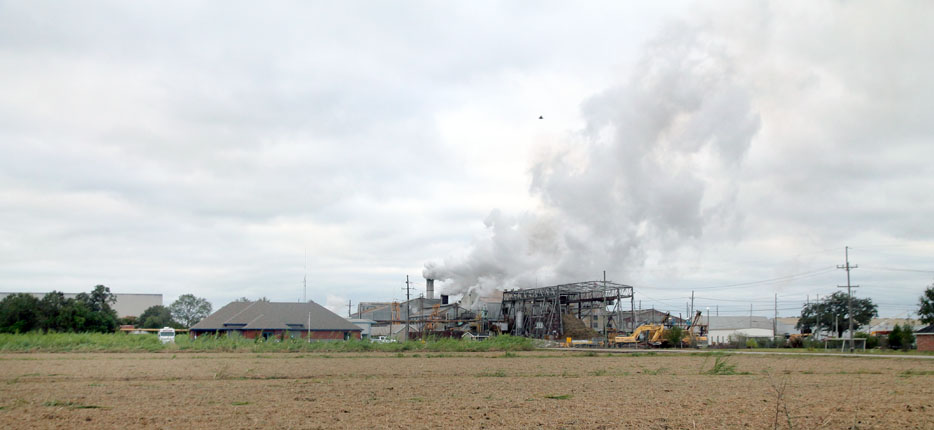 There is plenty of meaning and memory there, too.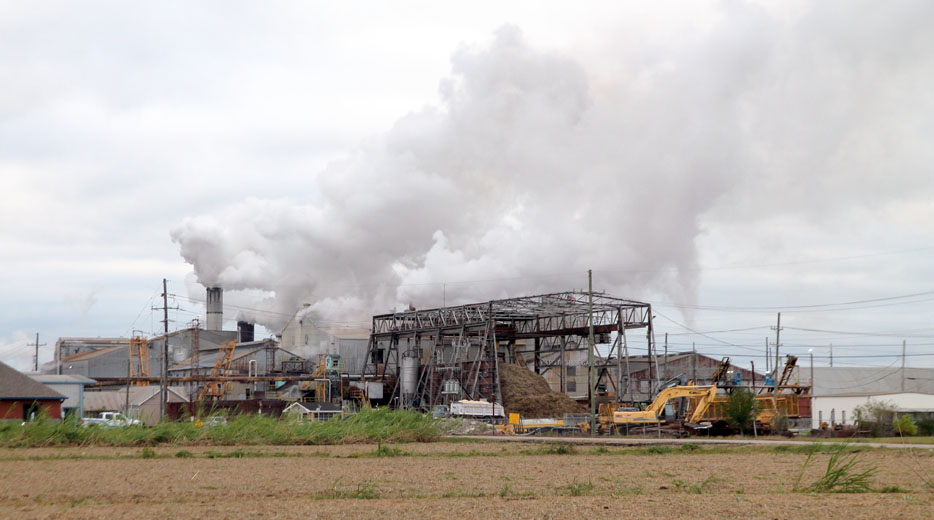 I will get some views of it that I didn't get as a child.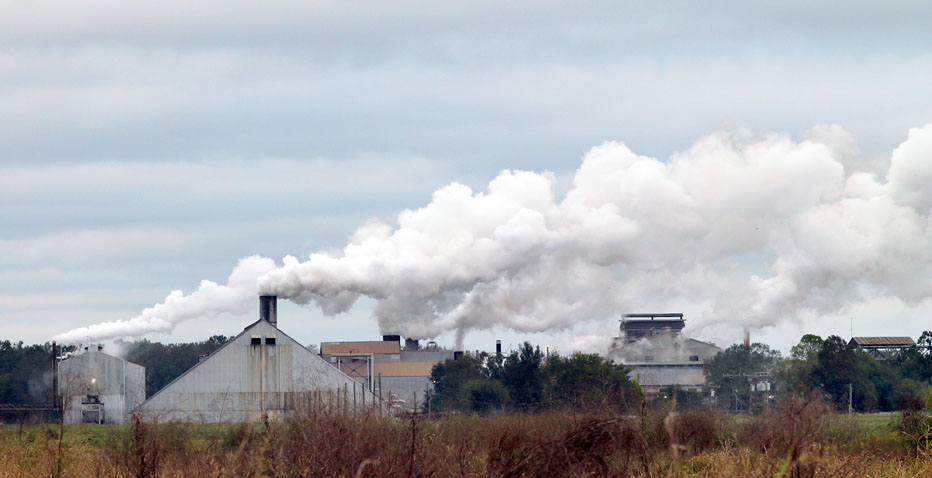 Like Ronnie Van Zandt, I am feeling the concrete creeping.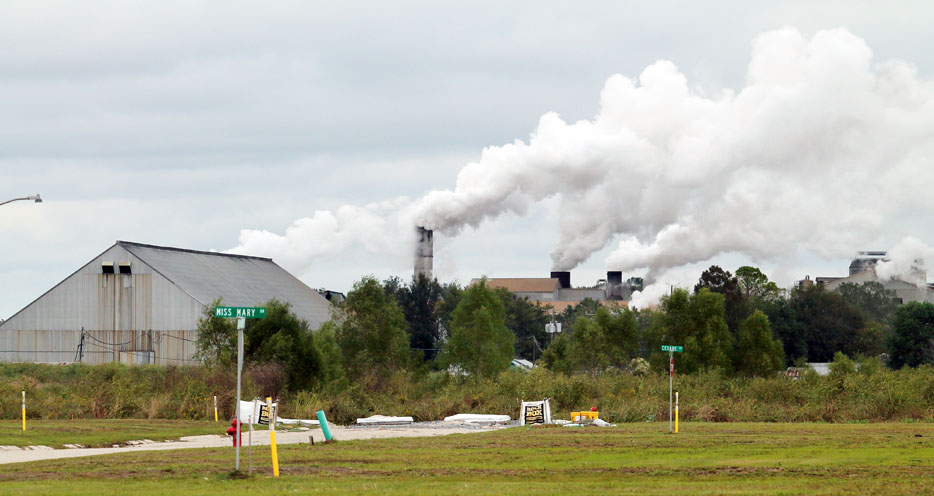 I just wish that I didn't care, but who would I even be if I didn't care?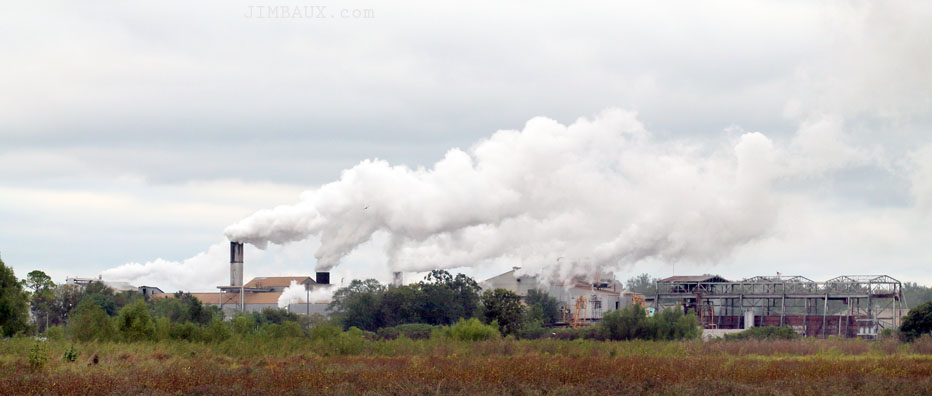 Oh, well, I need to continue westward.
This is the Sorrel mill.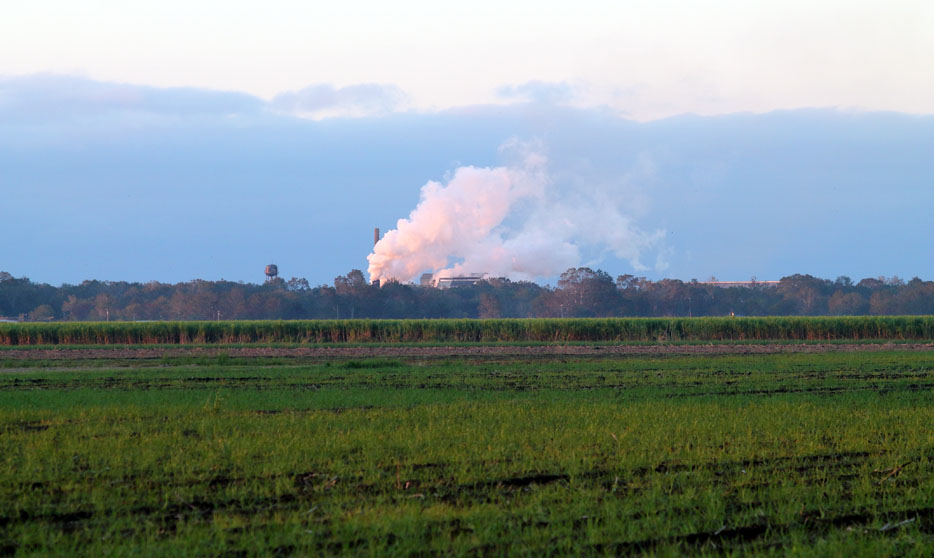 It's almost dark.
Walking Side By Side With Death
At dusk, I arrive at the Saint Mary Street locomotive shops of the Louisiana & Delta Railroad in New Iberia.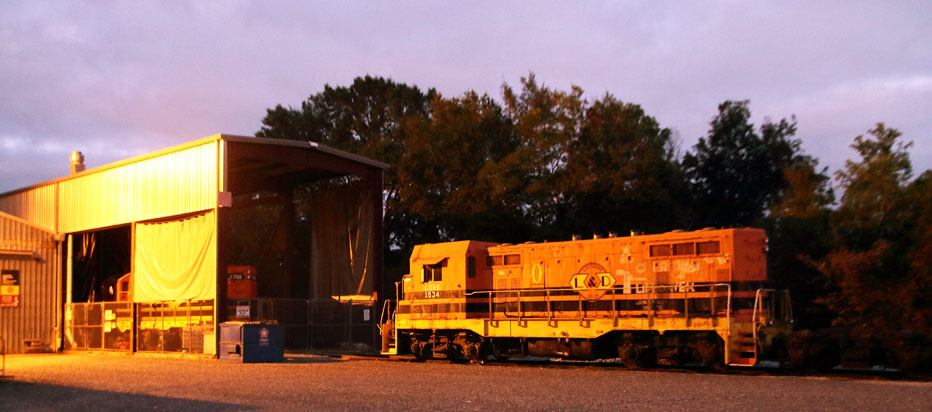 That is the LDRR 1504, the second-to-last CF7 on the L&D roster, and I think that its service life is over and is beginning to be cannibalized for parts.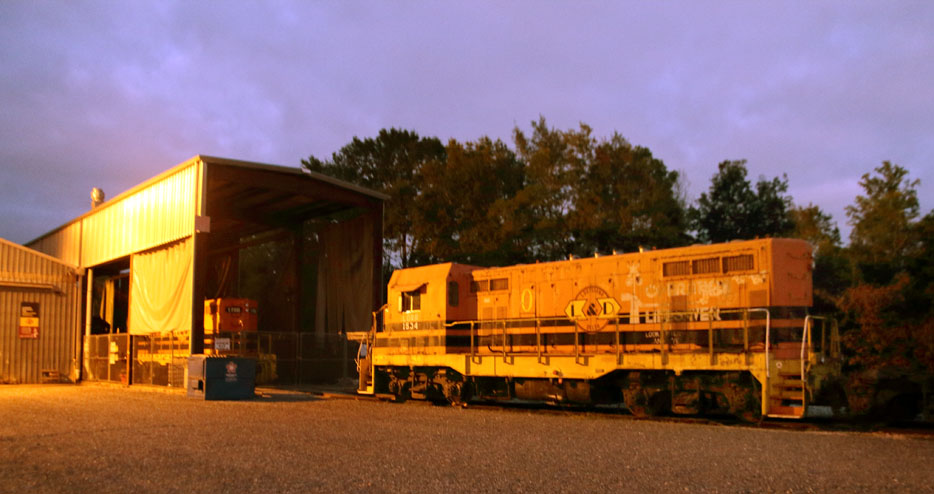 That's all for the pictures for today, and they are not that great, as are much of my pictures lately.
I am still good at photography, just not getting any better at it. I am not much 'competitive' about it anymore. I peaked in photography in 2012.
I arrived at the homestead at 19:53.
That's all.
Jim