Yesterday, I returned to New Orleans.
Today, Wednesday 23 October 2020, I walked from the crib down Bienville Street to Basin Street and took some cell phone snaps. All of the pictures in today's post are snaps from my very cheap and weak cell phone.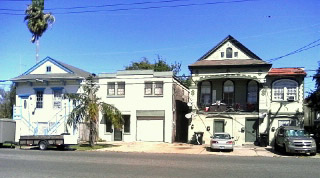 Like many things in life, this post seemed like a better idea when I was making this walk and taking these pictures than it does now that I have seen these pictures and am making this post, but, oh, well.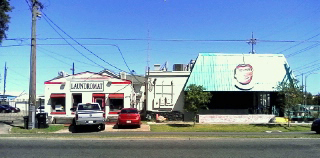 This is Galvez Street, I think.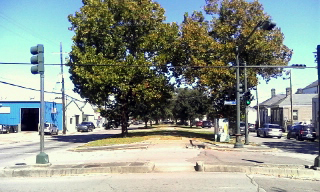 Hey, look at that sign for the local unschooling school.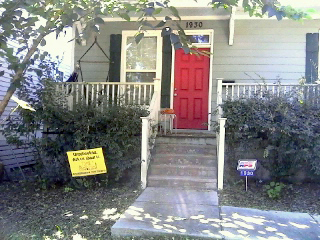 So, I am down at Basin Street.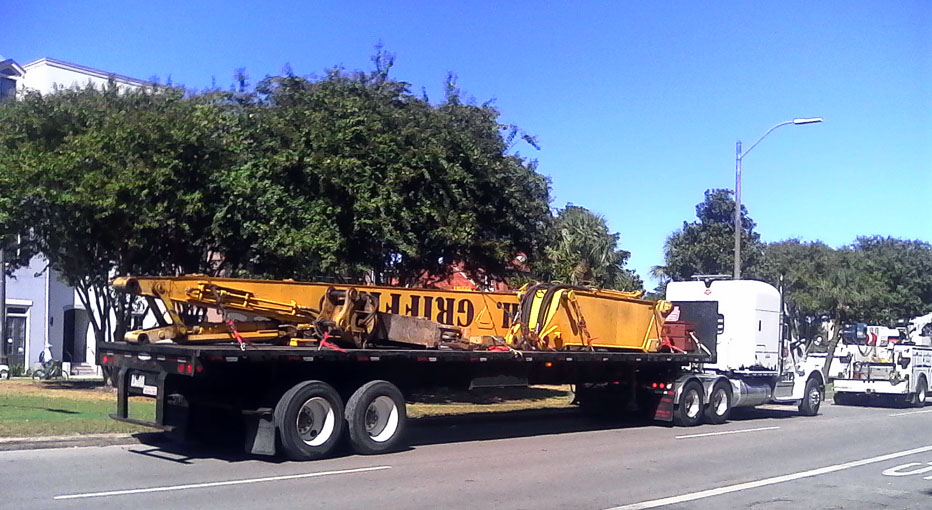 I saw the damaged Hard Rock hotel building thing and again felt detached from the world.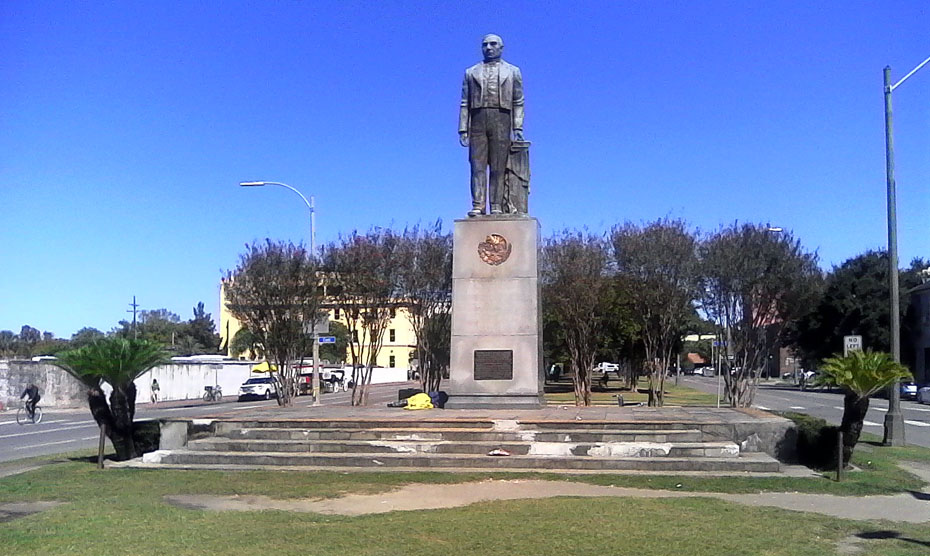 The Spanish Fort RR turned from Basin Street to Bienville Street.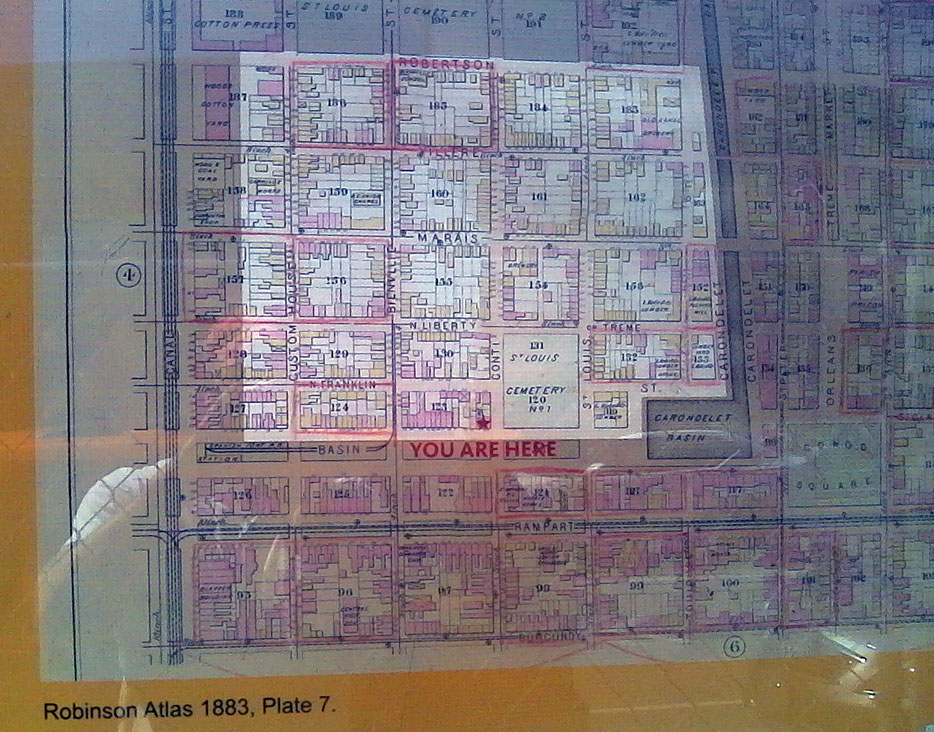 It's time to head back, and I am walking under I-10 here.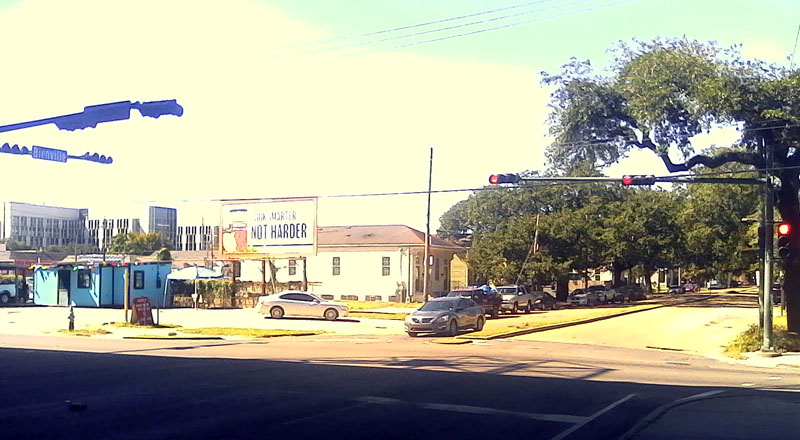 This picture of the skeleton likeness is on corner of North Derbigny Street.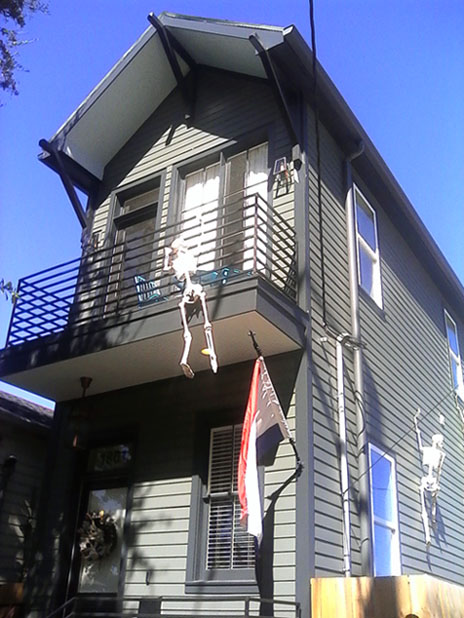 I really am over living in this place.
By now, three weeks after I interviewed for that job at Delgado Community College, for which I returned to town on September 30 before heading back west with a fun chase of the UP New Iberia Turn on October 2, I am sure that I am not getting that job, and that is my last chance to stay in New Orleans.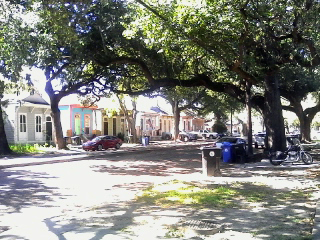 I accept it.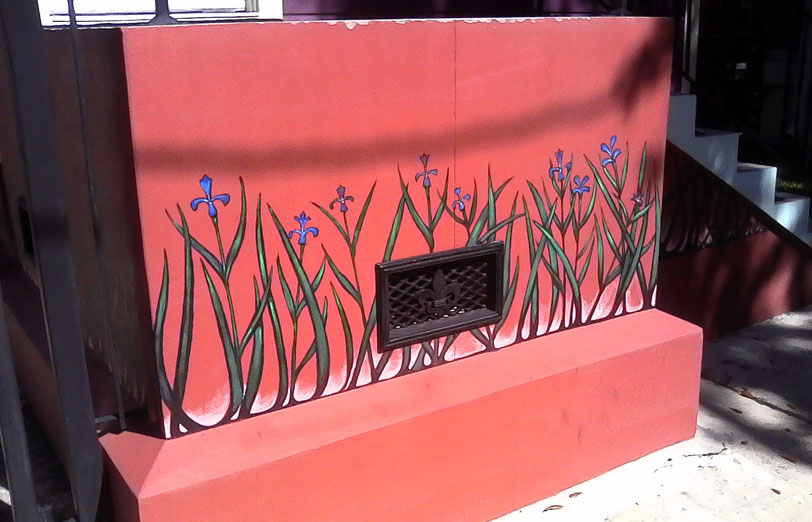 I feel increasingly out of place around here.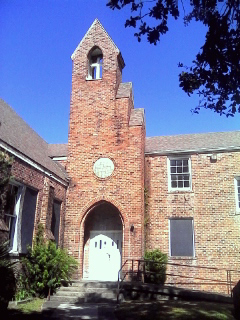 I am sorry that my junky telephone couldn't get a better image of this sign; it does this weird thing in which it insists upon recording some images at a very small size. Why would that happen?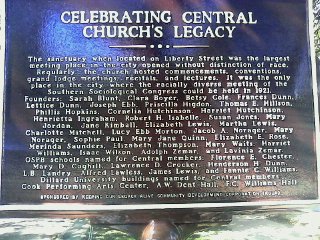 Before I arrived at Broad Street, I was thinking about how there is no word in Spanish for "lumber."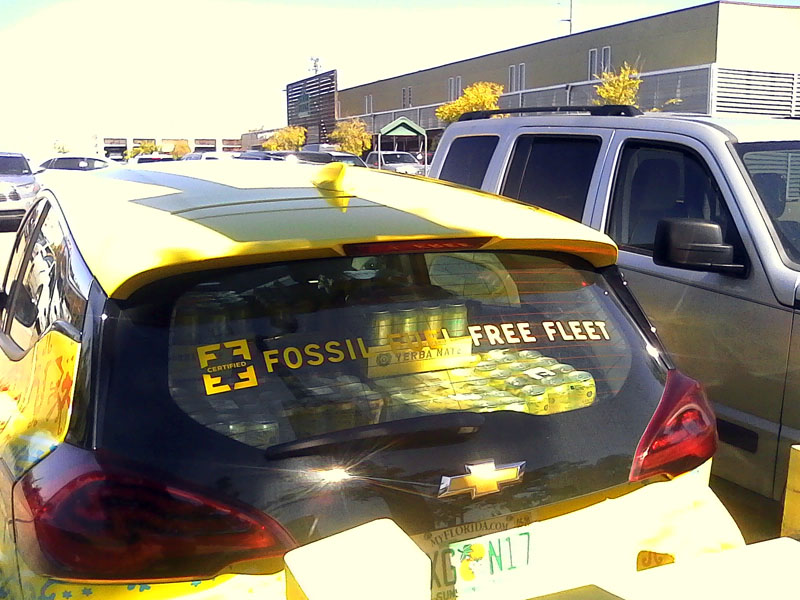 I ate at this poboy shop once and wasn't that impressed.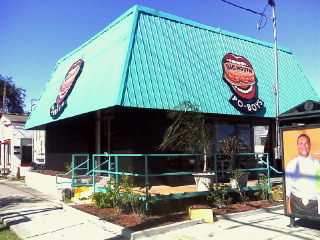 I cannot believe that I had not entered Norma's until now.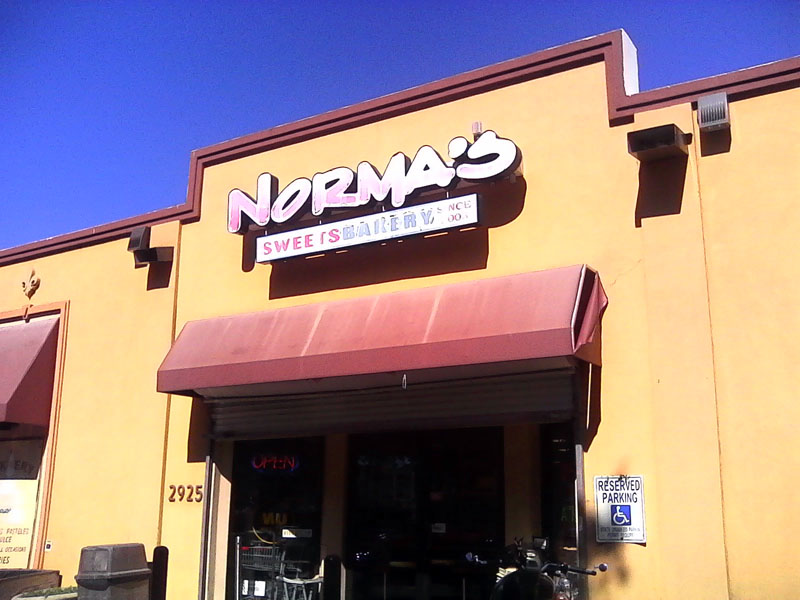 If I were to stay in town here, I'd patronize this place, owned and operated by people from I-forget-which Central American country but either Honduras or El Salvador.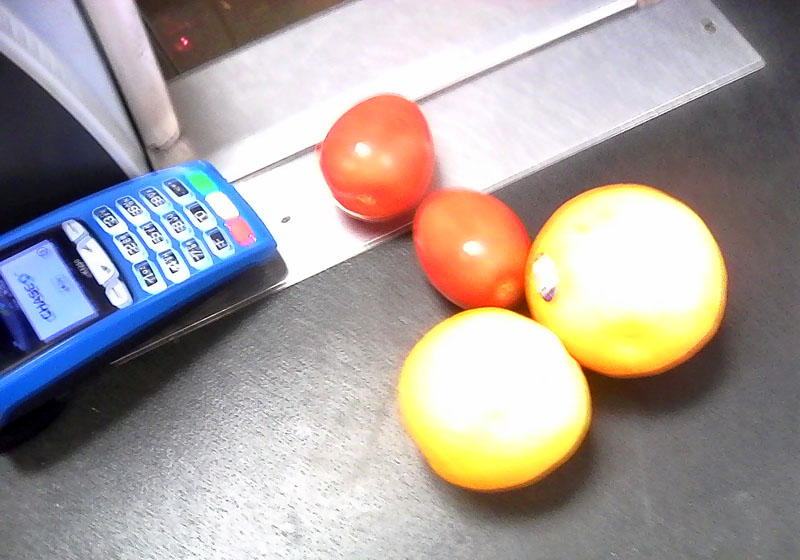 It's really interesting.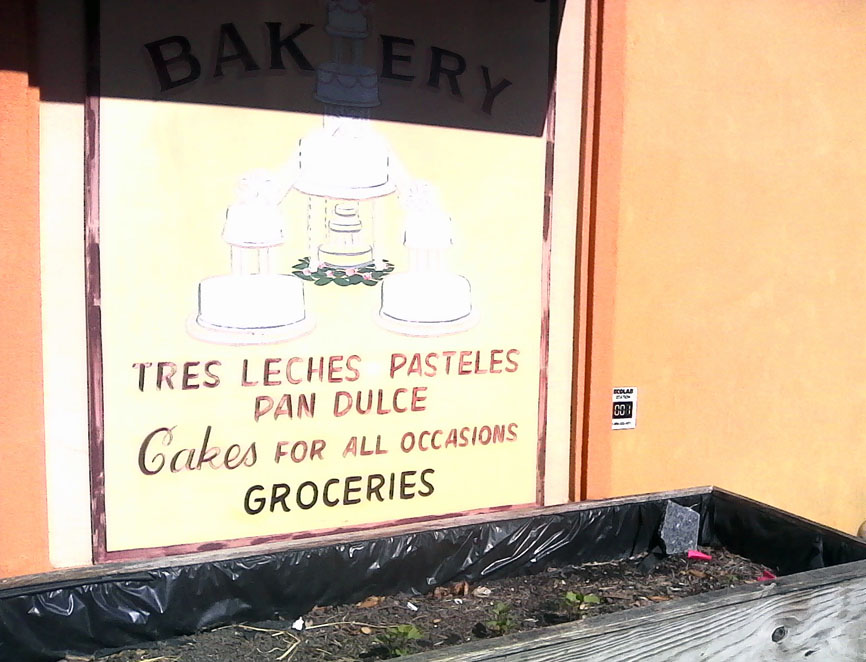 Oh, well, I am tired.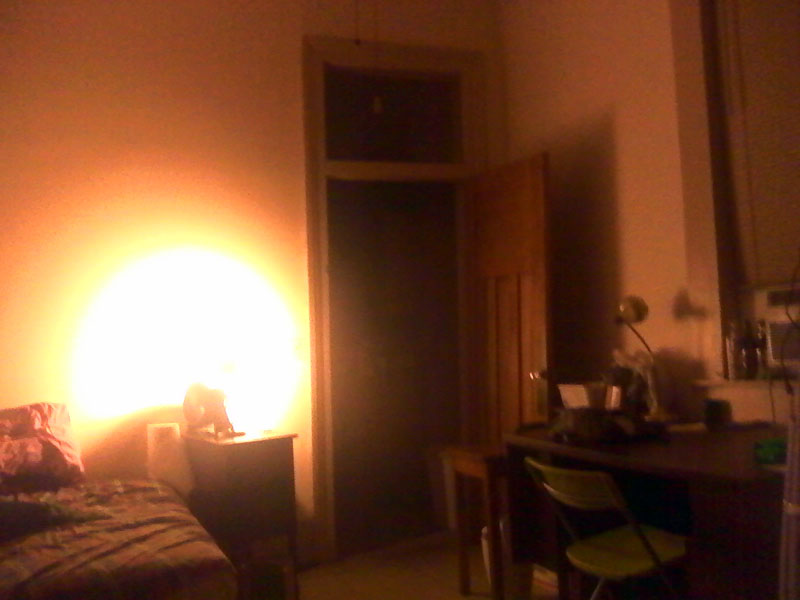 I returned to the crib – I am too old for this – and turned on the Seether CD from 2011, which reminds me of the Old Jefferson apartment, such a contrast to this.
While on the walk today, I generated the idea of the article about two white women, one a welfare recipient and the other a tax-paying telemarketer, and which one "contributes to society" and costs society more.
I am sorry that this post was such nothing.
Jim