Jimbaux, though complex, is a simple man.
There were 10 empty rice hopper cars at the rice mill in Abbeville this afternoon as I returned to New Orleans today, Tuesday 22 October 2019, and I stopped in Schriever, the sacred place.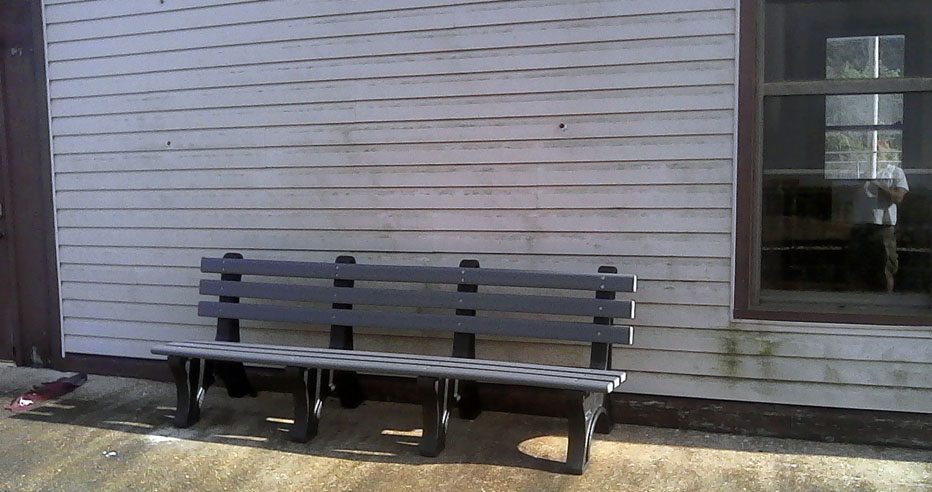 Wow, the old chairs are gone, and this bench, recently installed, replaced them, apparently!
The LDRR 1850 was parked in its usual spot, and there were no lumber cars spotted on the old Houma Branch. There was a stopped westbound BNSF Railway manifest train, looking like the one that handles NS and CN interchange traffic, on the siding.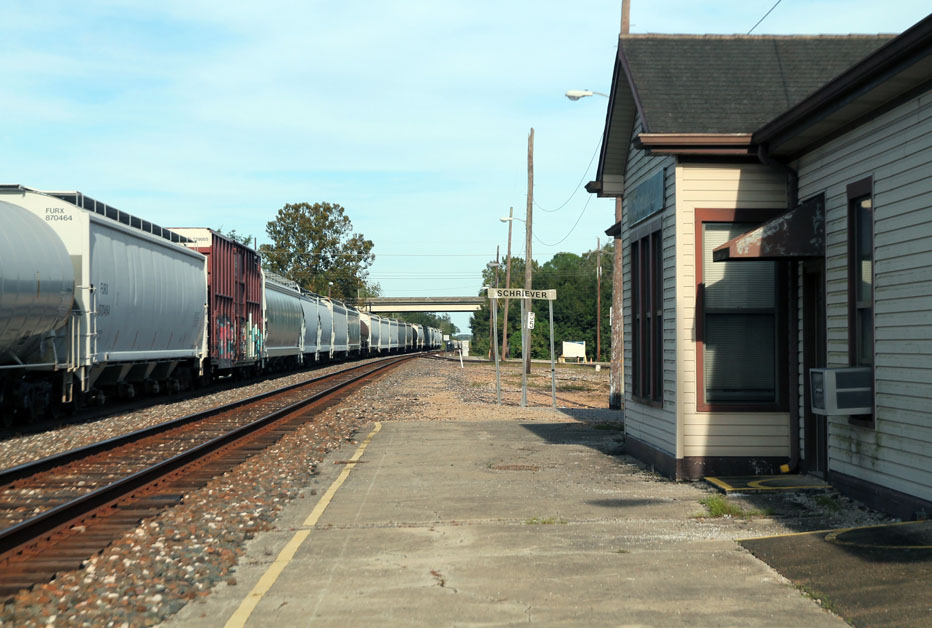 Let's get a wider view showing the context of the new bench.
It's sad that this is the only accommodation made for passengers at this location; if you need to take cover from the rain or the sunlight, you're out of luck here.
Now, let's get a shot of the train, with the storage cars on the side.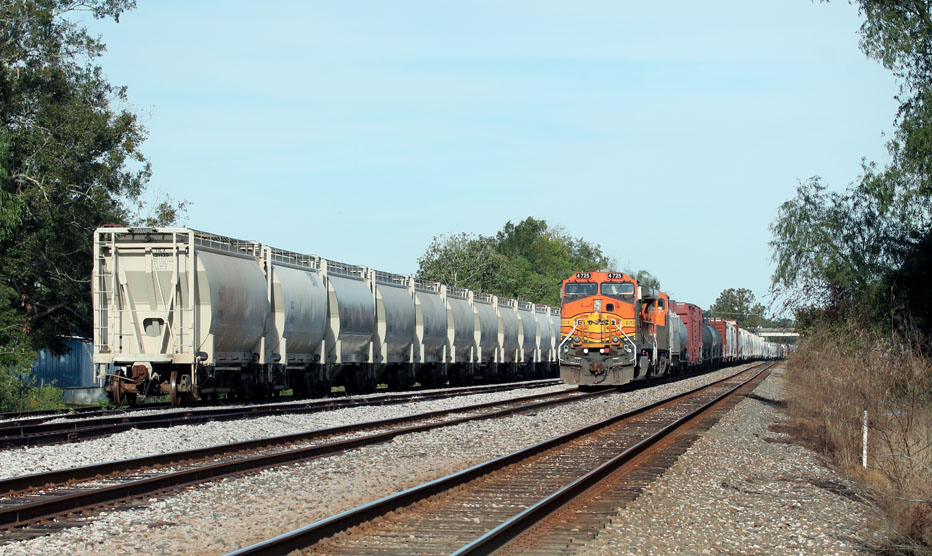 Hey, it's just like 15 years ago, with the H2 Pumpkins!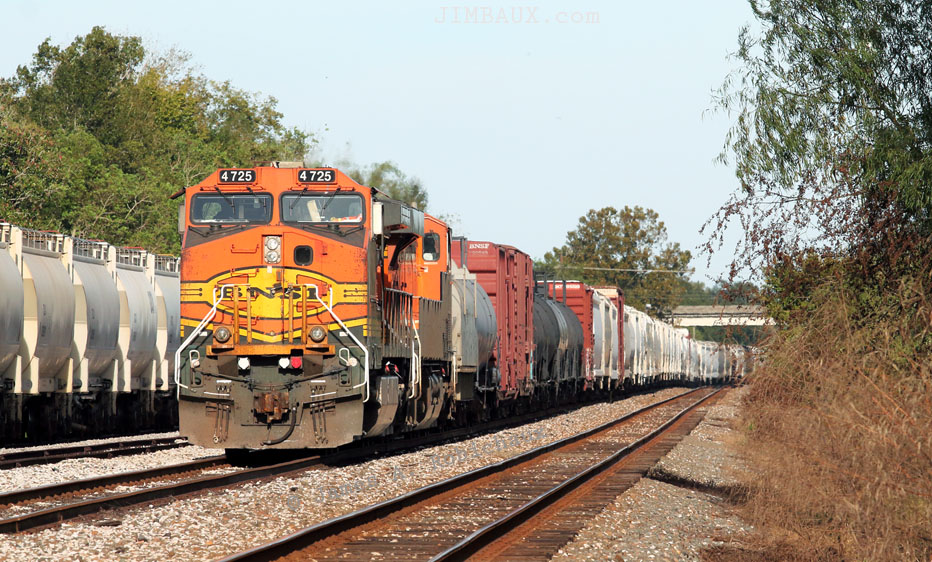 It was weird not caring that much if people who knew me saw me as I was taking these pictures; there is a certain liberation to be had in the reality of my eviction from my home.
I left Schriever and continued eastward by going southward; I thought about Nonc, as I was traveling toward him but not to him.
I passed the former location of Studio One. That makes me sad, and how I'm not carrying it on.
At the Highway 90 interchange, wow, it looks like there's a new Popeyes just ahead!
I want to get to New Orleans and get stuff done. I may get a poboy at John & Mary Food Store. I have been pretty diligent about healthy eating in the last week. I know that I'm going to break that streak in the next few days. But I will resume it.
I am thinking about that Evonomics.com article about hierarchy and distribution. I have not finished reading it, but what I have read so far makes so much sense, which is to say that society makes so much sense in light of it!
Before I passed by a cousin's house, I was thinking again, as I thought earlier today, about how her sister complained that she wants to live in a house without having to pay for it and how that now hits home so deeply, about autism; I have all my life wondered why so many people care about the crap about which they care, why they get worked up about the things that bother them, why those things bother them.
There was a traffic jam on the old "Houma Road" that delayed me getting to Bayou Lafourche from Bayou Black. I don't know if this is normal, but I was stopped as far back as the 2000 address.
With that done, with the bayou crossed, I stopped to get a shot of the sugar mill at Raceland.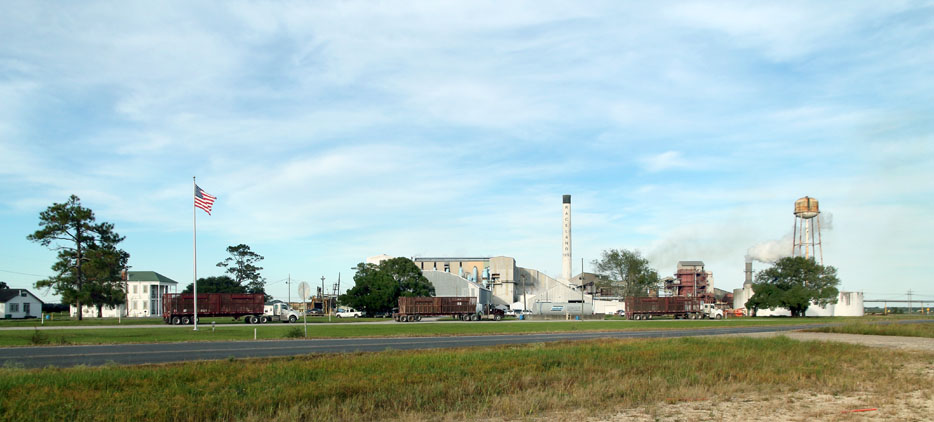 After I crossed Bayou Des Allemands, I dictated into my notes that I do feel like I lost some weight even though I'm still fat. I hope to continue this trend, though I think that I am having shrimp po'boys in my fairly near future. I will enjoy that.
I got gasoline at the RaceTrac in Boutte, just to be safe, and I wanted to get the act of getting of gasoline behind me.
So, I was just thinking about how universal basic income would mean that there would still be a hierarchy of production matched by a hierarchy of distribution of non-essential goods and services, whereas there would not need to be a hierarchy for essential goods and services, the things without which you cannot live.
Land value taxation and excise taxes would help make it so that the hierarchy of production is actually producing things and not just shuffling money around like with b.s. jobs.
At 17:35, with my gasoline tank full, I resumed heading eastward, on my way to get on the I-310 onramp just east of it at the now-closed Family Dollar place.
People who have acquired power are people who are skilled in acquiring power. It does not necessarily mean that their skill means anything else, although it certainly helps to have technical skills.
Inheriting it certainly helps, too.
"Rental value of labor," an idea that I generated right before I entered Jefferson Parish at 17:46, probably has been generated by others before!
There were no cars at Bernadotte, which is sad, and there was an NOPD patrol automobile moving with its headlights off on street, which is enraging.
I got a poboy at the John & Mary store.
Good night.
Jim