As foretold in the "End of 2018 Review" piece on Patreon, now that the blog that you are reading has returned from the dead, the new year is a good time to bring these monthly sampler essays back to the blog itself, with its black background.
These monthly sampler photo essays are just that, a sample of usually just one image that I made from each day that I took pictures worthy of presenting in that month.  I lack the time and energy to process each and every good picture from each and every day to make blog articles out of them; maybe I will have such time in the future and will post them on, say, the 20-year anniversary of them, but I don't have that time now, hence the sampler essay series.
For the pictures that I made in the first few months of 2009, most of the full sets of pictures have already been blogged (in 2014, on the five-year anniversaries of each set of images), and I will include links to those essays from January in this essay along with their respective pictures, but, after early April, that stops; so, some of the pictures that you will see here after that will be never before seen!
Anyway, after a cousin's wedding on the night of the 3rd, I took out the camera on the 4th to photograph plenty of railroad action and other scenes, including Louisiana & Delta Railroad activity on the Breaux Bridge branch, and then the UP River Dodger in Baton Rouge.
That is always an interesting sight to behold.
On week later, on the 11th, I am back in New Orleans and am photographing this.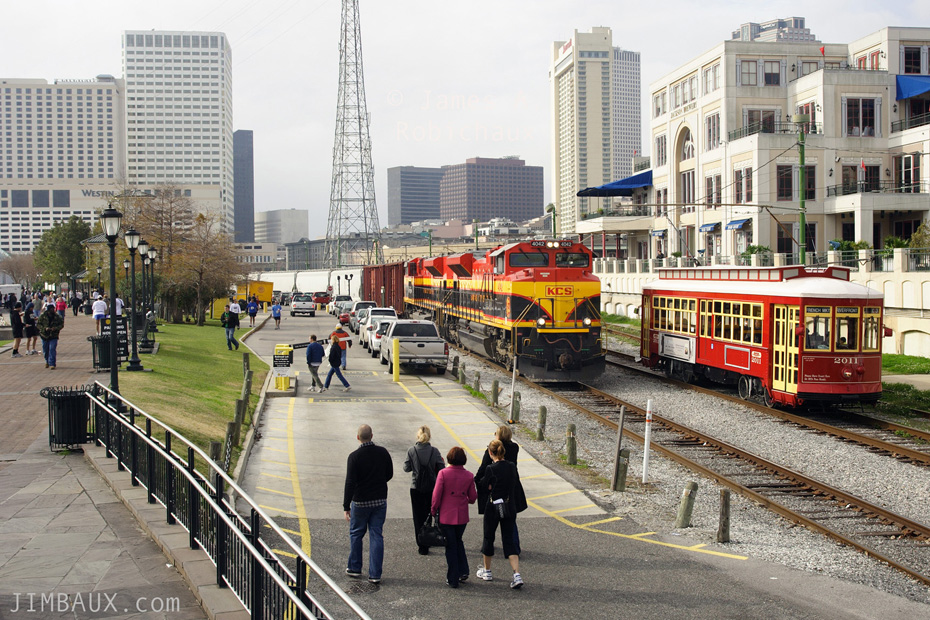 Even a decade later, I cannot, for political reasons, say much about this picture.
Six days later, on Saturday The 17th, I photographed Norfolk Southern Railway train 393 rolling to a stop and a crew relief at Bayou Saint John on the NS Back Belt in New Orleans.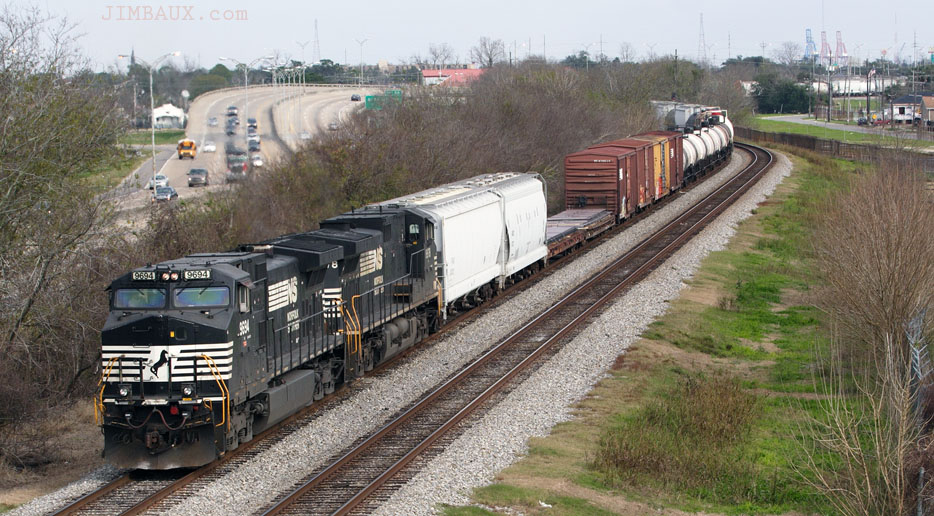 That shot is, sadly, no longer doable, since the new Wisner Boulevard bridge has a damned fence blocking the shot.
Eight days later, on the 25th, I photographed trainmen working on the Bernadotte Line in my 'hood.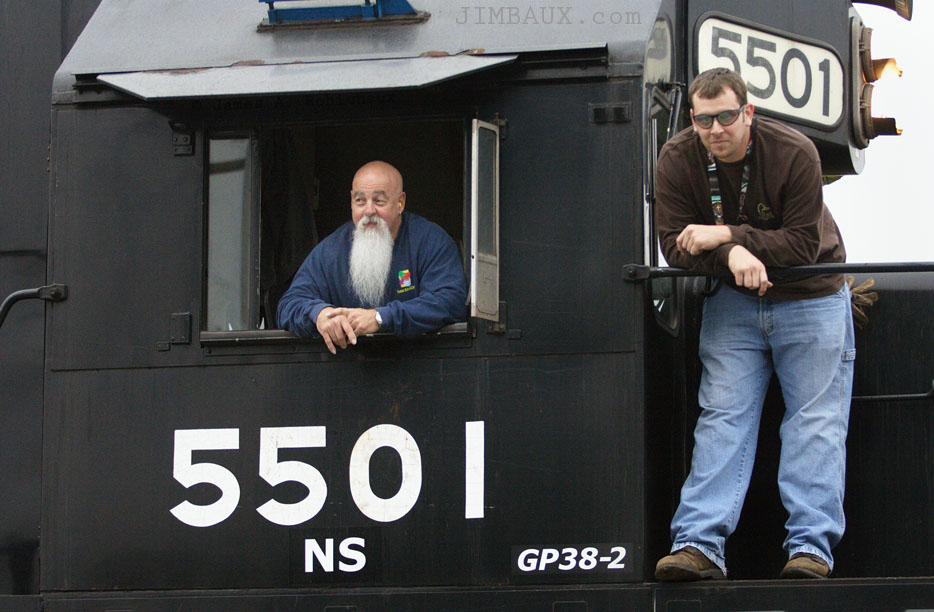 That line, still active a decade later, is all that remains of good old urban branchline railroading in New Orleans.
Finally, on the 31st, I made a return trip to Bogalusa and, for the first time, caught a moving train on the line there.
That was neat, and that is all for the January 2009 Sampler.
Merci.
Jim