Same Old, Same Old
Hi.  Here are a few repetitive pictures taken on Saturday 17 January 2009.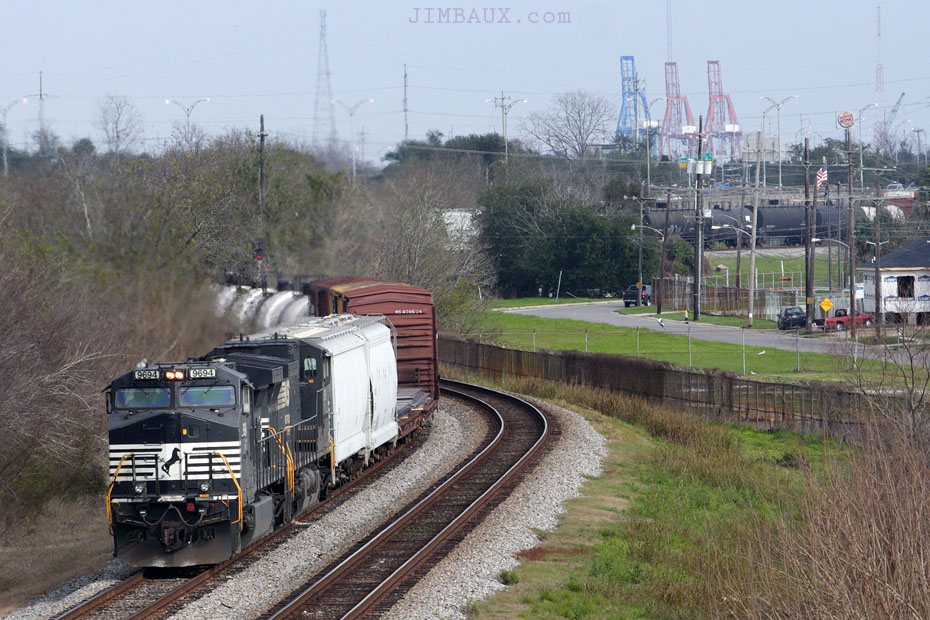 This is Norfolk Southern Railway train 393 slowing to a stop for a crew change at Bayou St. John in New Orleans.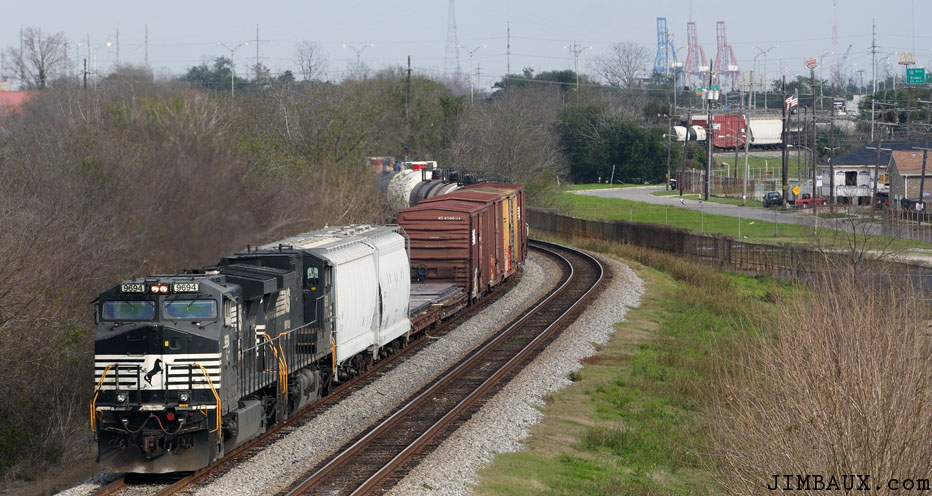 These pictures were taken in front of the LSU Dental School on the NS Back Belt.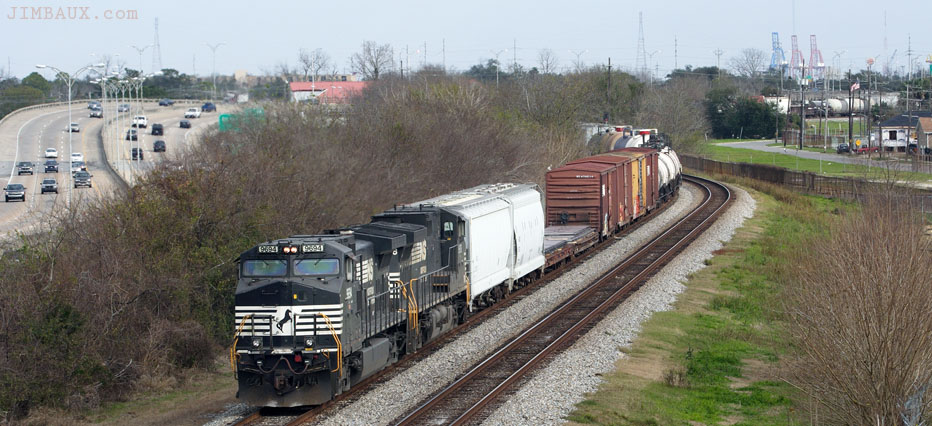 Train 393 originates in Birmingham, Alabama, and is interchanged to the Union Pacific Railroad in New Orleans; in these pictures, the NS crew from Meridian, Mississippi, was stopping the train so that a yet-to-arrive UP crew could get aboard the train.  Note, as seen below, the conductor walking on the second locomotive, presumably positioning himself to get off the second locomotive and, once the train stops, apply the hand brakes.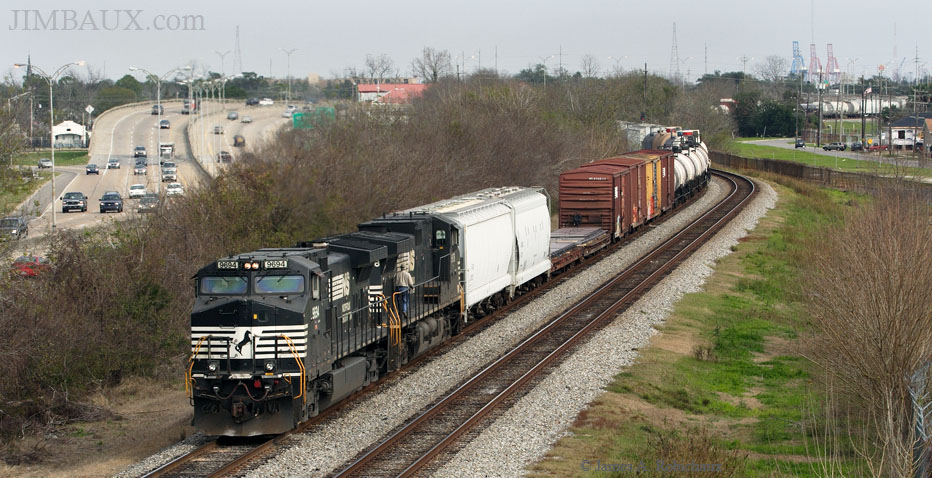 Since about the time that these pictures were taken, the 393 became (or becomes) UP train MNSEW, terminating at the large Englewood Yard (hence the "EW" station code) in Houston, Texas.  Before the UP-SP merger in the mid-1990s, the 393 was interchanged to the SP.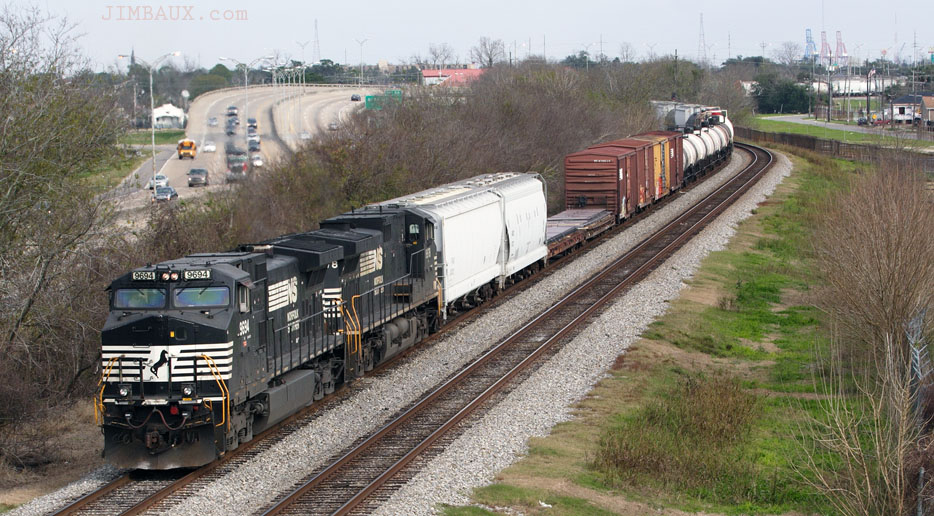 Below, we see the crew van and its driver waiting for the train.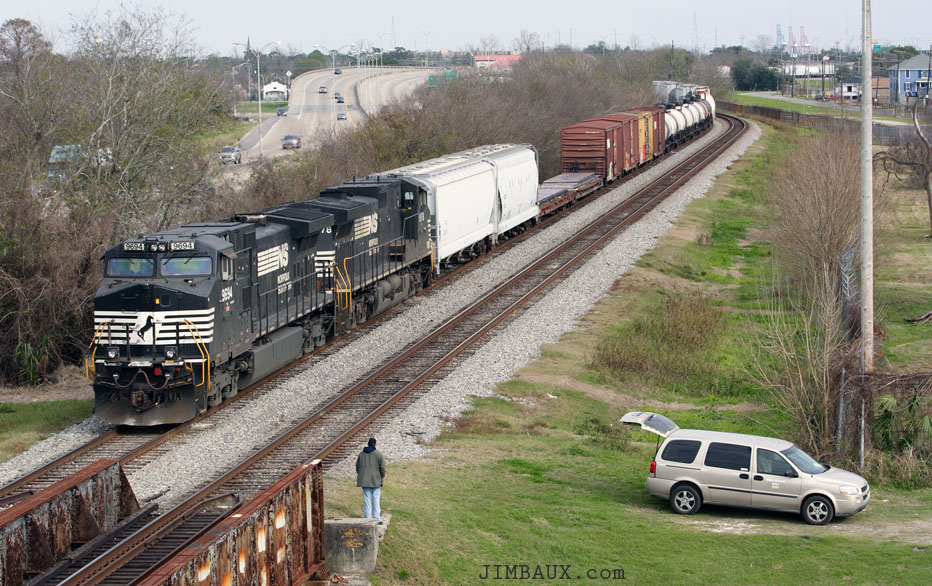 That is really all folks, and that is good.
Bye.
Jimbaux