These three pictures were taken on Thursday 13 January 2011 in Gretna, Louisiana, USA, the parish seat of Jefferson Parish just across the Mississippi River from New Orleans.
We see parked in the former Texas & Pacific Railway yard a train of the New Orleans & Gulf Coast Railway with NOGC 504 and NOLR 2180 as power.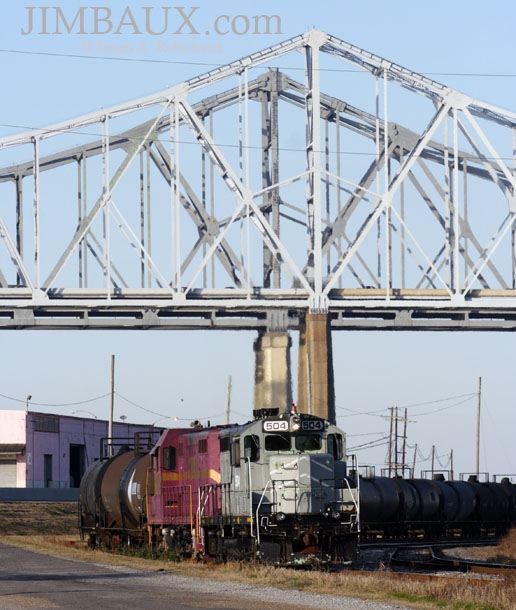 This would be the last time I would see the NOGC in six months.  When I returned, I saw that things had really changed on the property, as some of the GP38 variety models were wearing NOGC paint.  By early 2012, all of the GP7s were deactivated, and in early 2013, they all left the property for good.  Actually, this might have been the last time that I saw the 504 – for which I had a special affection from my memories of its Qwest days on the BNSF Lafayette Subdivision – at the head of a train, or even at all.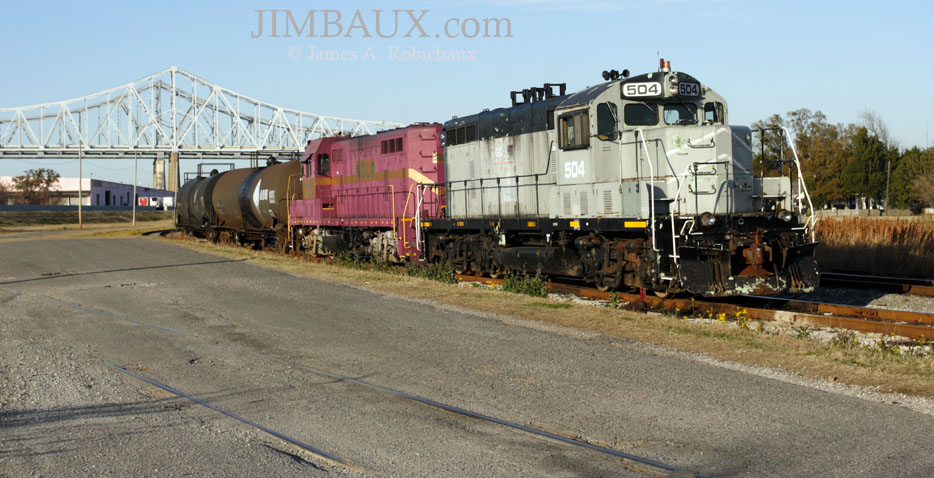 In the left foreground, you can see what remains of the track to the Perry Street Wharf, the warehouse for which you can see in the left background.
To get through downtown Gretna, the NOGC-UP uses, as you have seen from me many times before, the ex-SP trackage down Fourth Street, the only ex-SP trackage left on the line, all of the rest of the Gouldsboro Subdivision being ex-T&P trackage.  The T&P went down Third Street, and I'm not sure when that track was removed, but this is what it looks like today (or in January 2011.)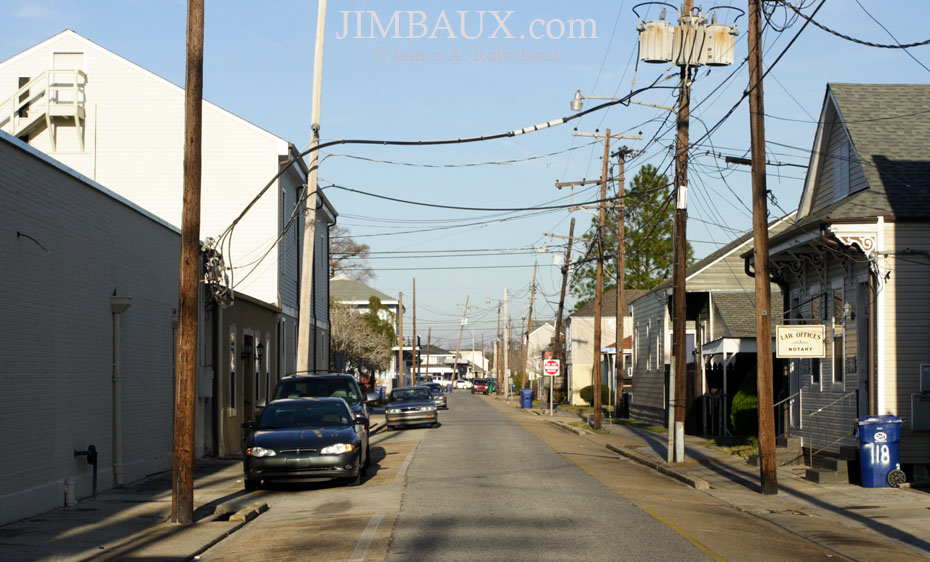 That, my friends is history; what, then, is the future?
The very near future, at least for the pictures seen here, is that the very next day the pictures for the first-ever post here on Jimbaux's Journal were taken; that inaugural post was made four days later, five days after the pictures that you have seen in today's post.
Jimbaux