[Jimbaux never knew this would be so political.]
Can't You See That I'm Sick Of This?
What, you're not listening to today's song?  Actually, maybe I'm not sick of this, especially as I've just met Bomani Armah in person for the first time and talked to him for about 20 minutes.  He likes my work on "Write It Down".
Regardless, as the last two posts have shown some shots I took at Washington Union Station last Monday, here are some more shots from around Capitol Hill that same day.
I'm A Cannon
Actually, I'm not, or am I?  Regardless, here's the view of the southwestern corner of the Cannon House Office Building, the easternmost of the three office buildings for the House of Representatives, where members have their offices.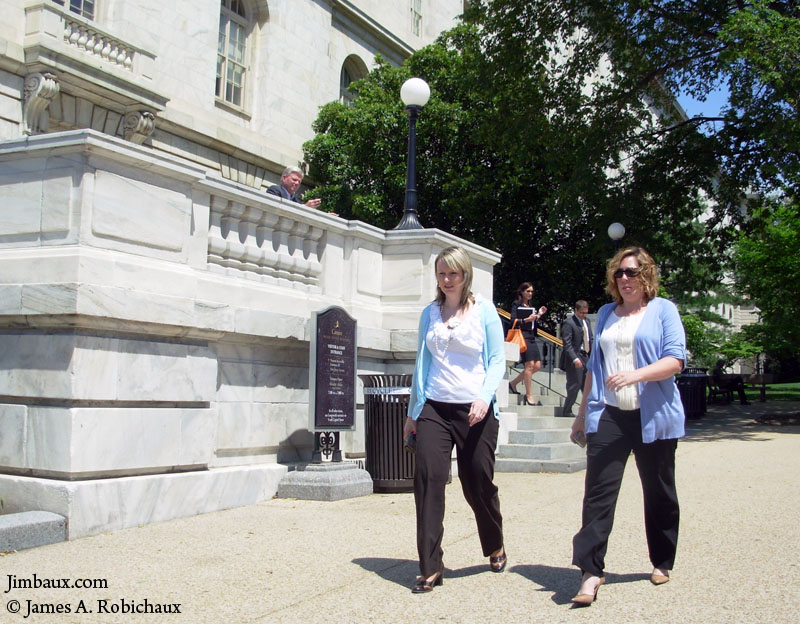 "I didn't think that you'd sell me out; now I know what you're all about."  What a good song!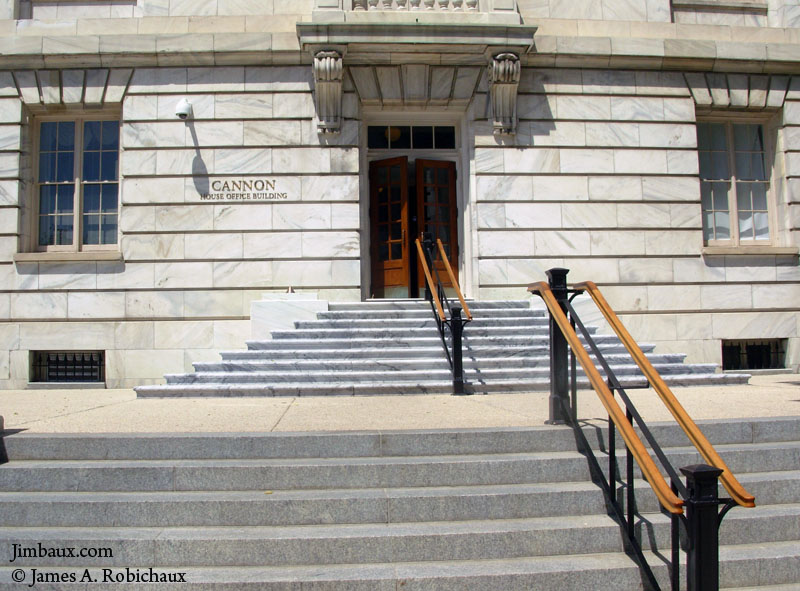 "I'm still wearing this miserable skin, and it's starting to tear from within, but it's obvious that doesn't matter to you," Lewis sings.
LOC
If you've never been inside this building and you get a chance to do so, please go inside of it!  The rotunda is the most impressive and inspiring ceiling I've ever seen.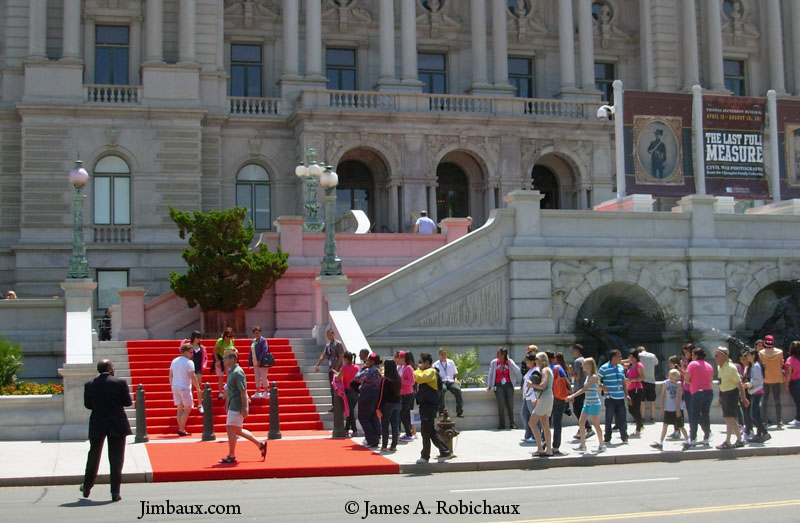 I had no time to go inside on this day, especially as it is peak tourist season.
The Capitol
Here it is, my friends, one of the heights of decision-making, where the virtues as well as the vices reflected here are accurate representations of the good and the bad inside of you and inside of me.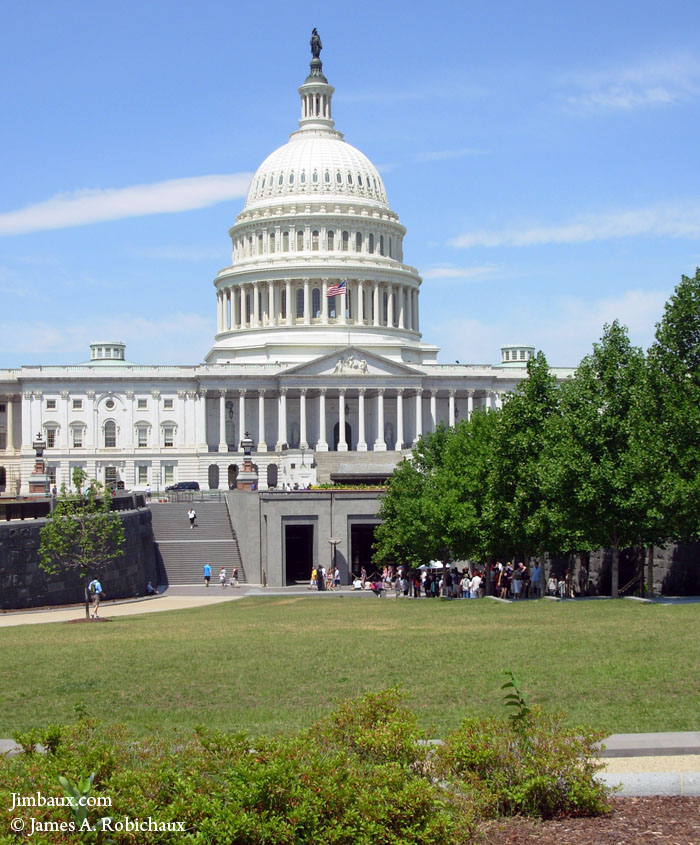 I had to get the police motorcycle, of course.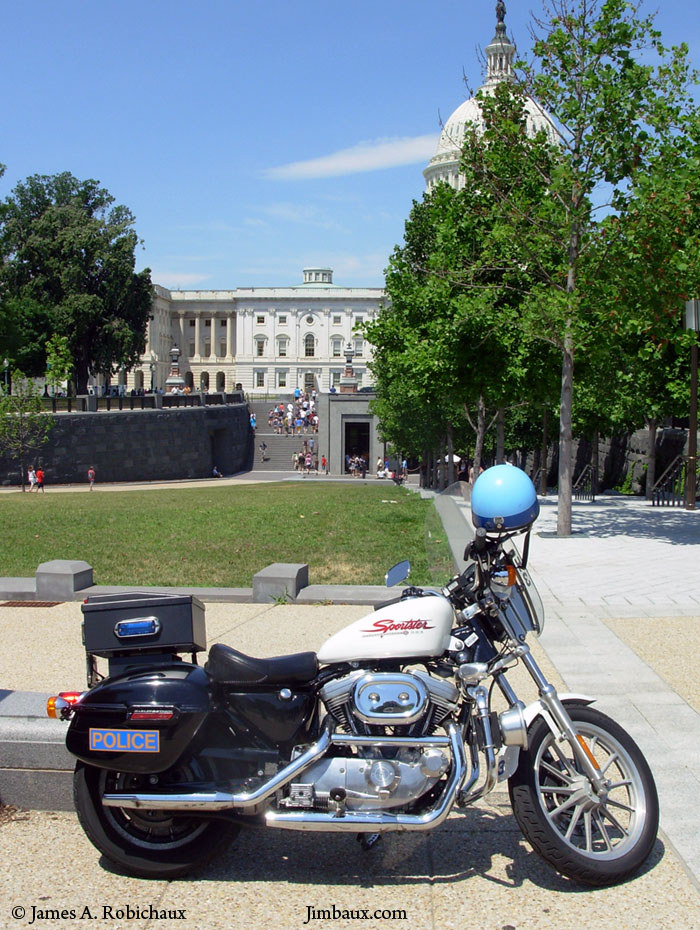 And it's also picture time for all of the visitors to this place.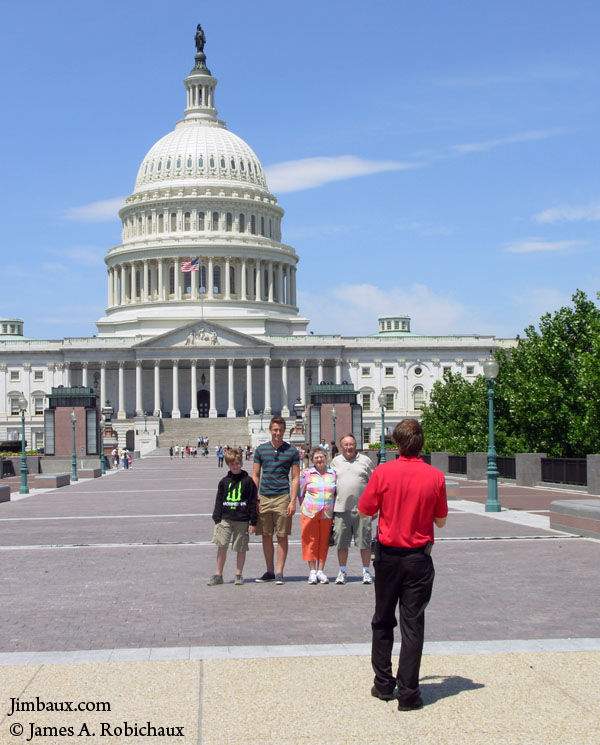 It's a humbling place to be, and I've felt that way here many times, but I'm beginning to wonder if, as Grumpy says, I'm actually wiser being the fool that I am.  It is a reassuring feeling indeed, and a growing source of inner peace.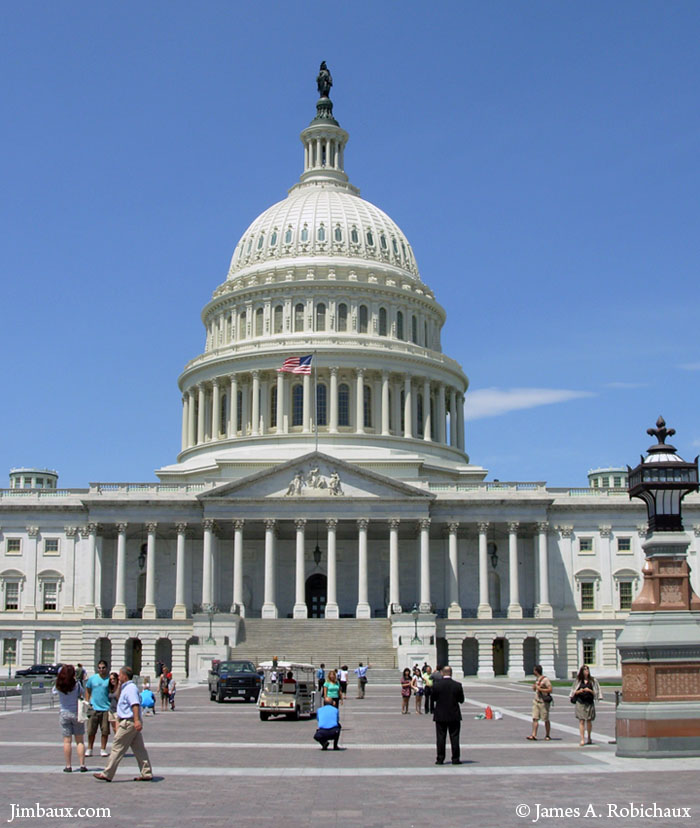 For as I have just told a friend, I may have reached an important milestone in forgiveness, and from this, within the next week, you may see the most soulful piece of writing that I have ever written.
Reinterpreting Constitution Avenue
Below, we see a view westward on Constitution Avenue from the top of Capitol Hill.  The Capitol Building is just to the left of the photographer.  The twist in the avenue about a half-mile (maybe less) away is the intersection with Pennsylvania Avenue.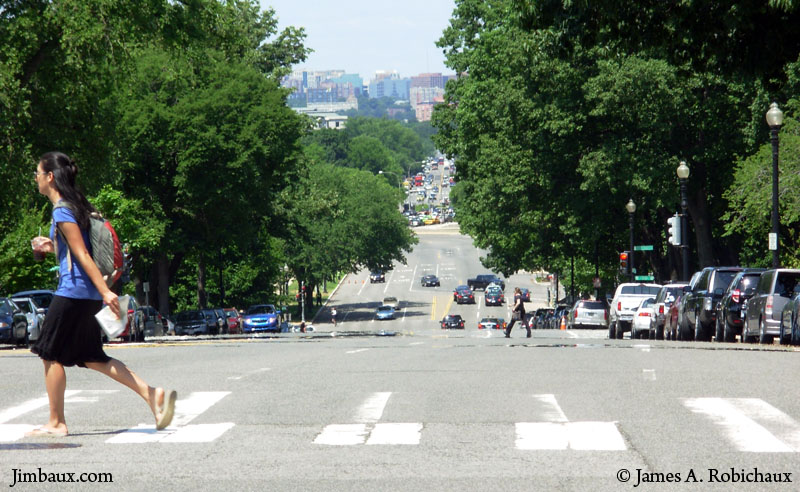 As I look at the above picture, I think of what has attracted me to Washington for so long.  It's the capital city of a great nation, and so much happens here, the intersection of so many ideas, so much power, so much money, so much culture, so much influence, so much consequence, and so much passion, a place where people are motivated and driven by causes greater than themselves, a place where there seem to be no local issues, a place where all issues are global in their significance, a place where almost everyone, including yours truly, is really a representative of so many other places.
And it is in the thoughts that I have just expressed that I have long found this place so cool and so significant, a place for me to be.
But, now, my eyes can see a bit past all of that.  I can see that this place really would have no reason for existence were it not for all of the other places, places like Bayou Lafourche, New Orleans, Starkville, Shreveport, Rich Mountain, Pittsburg, Fargo-Moorhead, Corvallis, Houston, Bellows Falls, Memphis, Atlanta, Savannah, Charlottesville, New Iberia, Bogalusa, Hattiesburg, Chama, Albuquerque, and Henniker, places that are, for better and/or for worse, a part of me.
And I can see that for all its merit and all its coolness, this place is, for better and for worse, a fantasyland, a place for accomplished dreams and a place for failed dreams, but a place for dreams all the same, a place where people live in an alternative reality, and that is not bad unless they ignore the other realities, realities that I shall no longer make the remotest attempt at denying.
He Was Close . . .
We're getting closer to Union Station.  The building with the dark glass is the Teamsters building.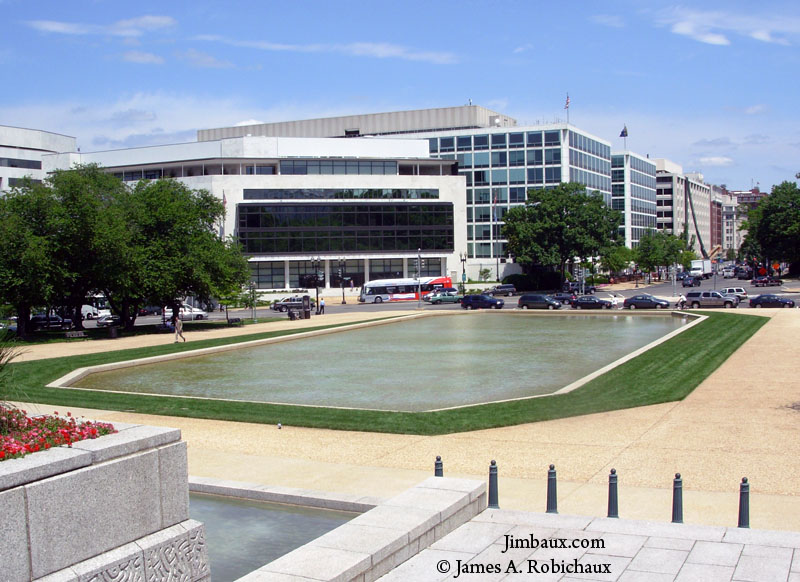 And here is the view north on North Capitol Street.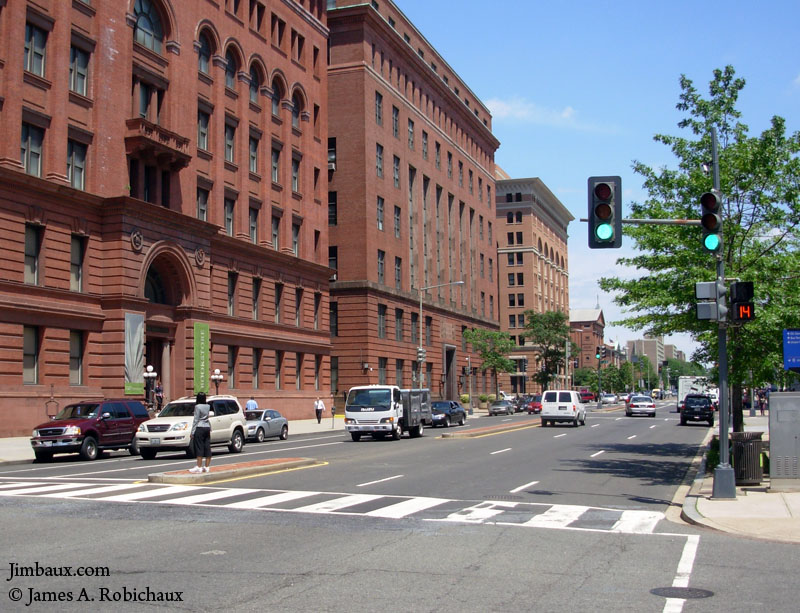 I'm starting to really miss home, for all of its good and bad, but I'm still here in spite of myself.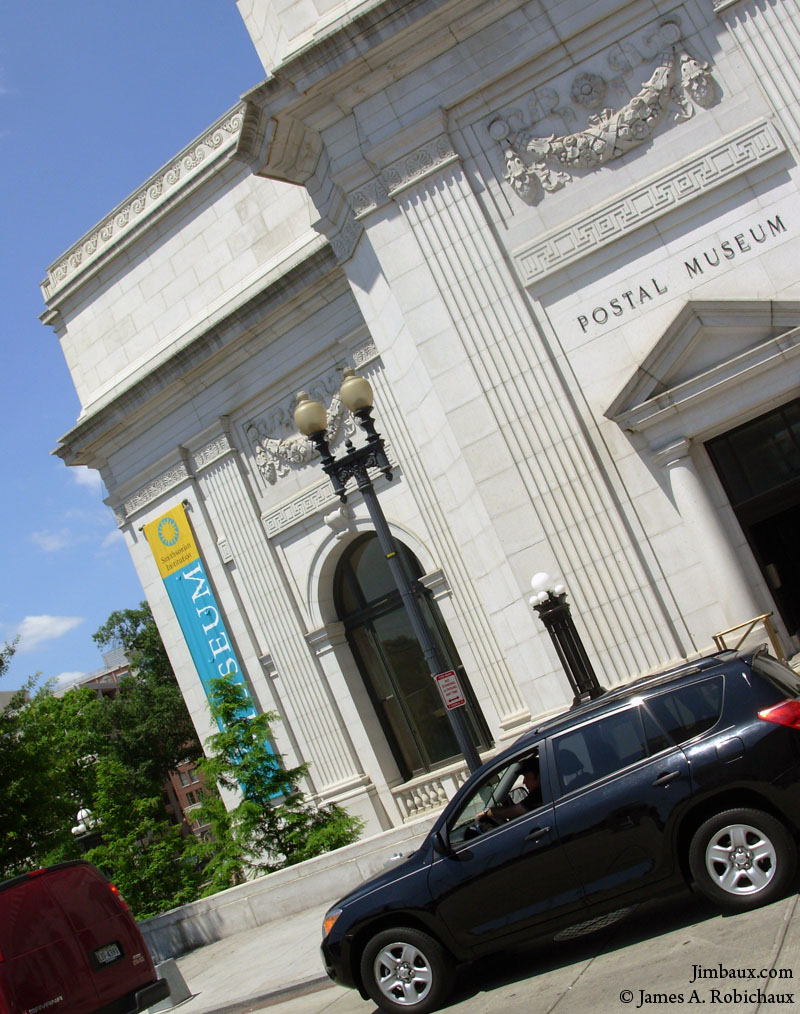 "If I cut off this nose from my face, then I wouldn't feel so out of place," Lewis sings.
I like the bicycles here.  I need a bicycle myself.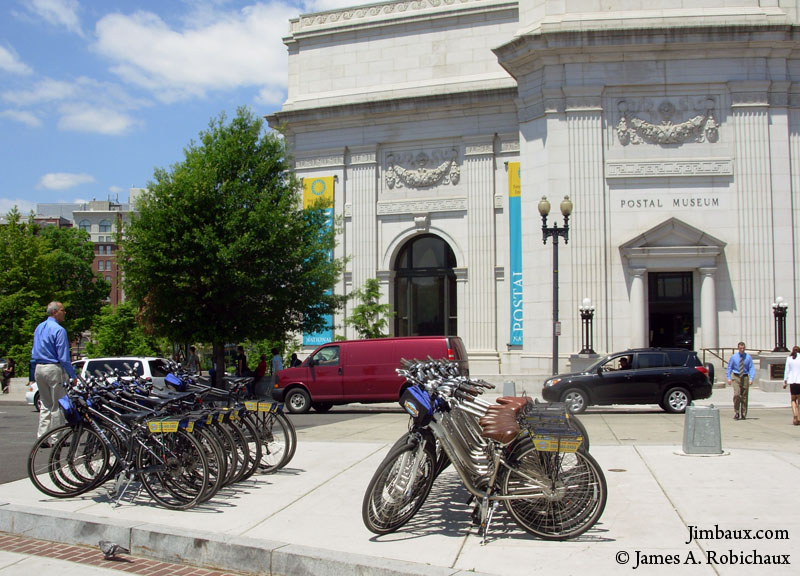 That's all for now, my friends.  I have promises to keep.
Jimbaux