[Jimbaux will only patiently wait for you to disappear for a few more days.]
This Is My Cross To Bear
What, you're not listening to today's song?  Anyway, a week ago today, I ended up on the CSX's ex-Conrail ex-PRR Pope's Creek branch in Bowie, Maryland, camera in hand.  You might remember my snow shots from this line back in February.  Being a foamer may be my cross to bear, but that's a negative way of viewing it.  It also may be fun, but that's a positive way of looking at it.  Whatever the case, I am a foamer, and foaming is what I occasionally do; it helps me maintain my sanity, though too much of it can erode one's sanity.  As most of you know, however, I have not had that problem at all lately!
You Don't Know Me, You Don't See Me
Whatever the case, I crossed over Collington Siding (or whatever it's called) near the Main Street Carry Out, and I saw a northbound empty hopper train moving below.  Sweet!  I went all the way to Bowie Junction and waiting at Zug Road for a long time.
What Might Have Been
In life, it's often to just settle for what is and what was, and so is the case for this shot.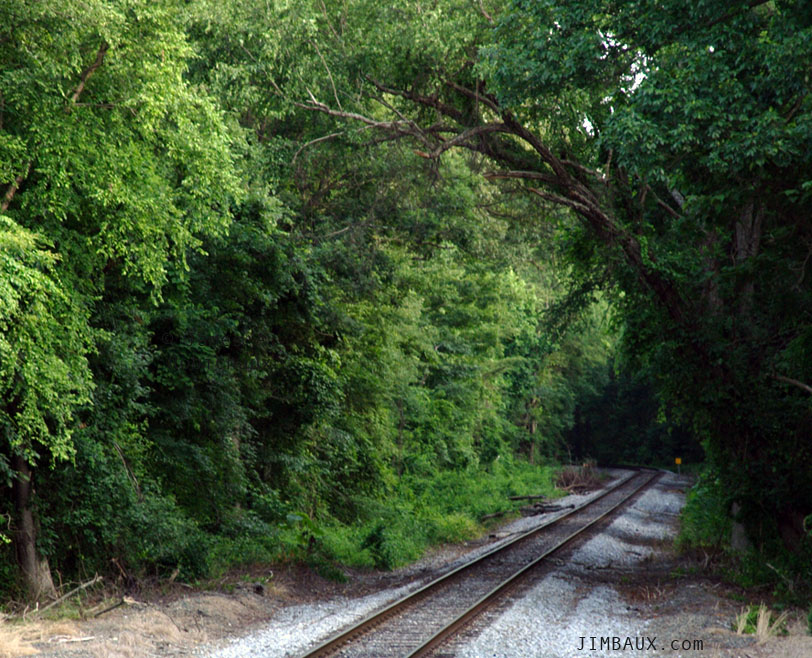 Sometimes in life, you just have to take what you get.
Will The Real Slim Shady Please . . . ?
Shut up?  Not yet.  I wanted to finally get an action shot of a moving train on this line, but now I just had to wait.  While at it, why not point down from my perch atop my truck to take a self-portrait on, appropriately, the track?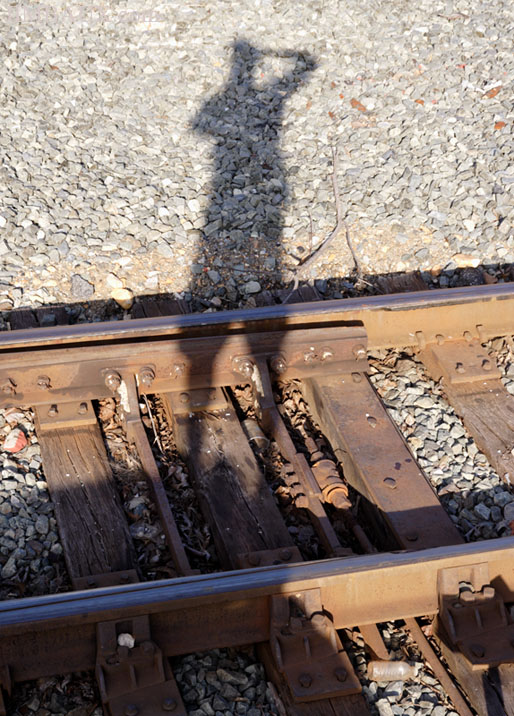 My curiosity got the better of me, and I headed south to find the train.  I found him waiting a few crossings south of here with ditch lights on, which should have been a clue for me to not go jack around, but is that what I did?  Actually, I foolishly headed north of the Amtrak NEC line, and it was just before I took the shot of these cool old truck below that I heard the horns.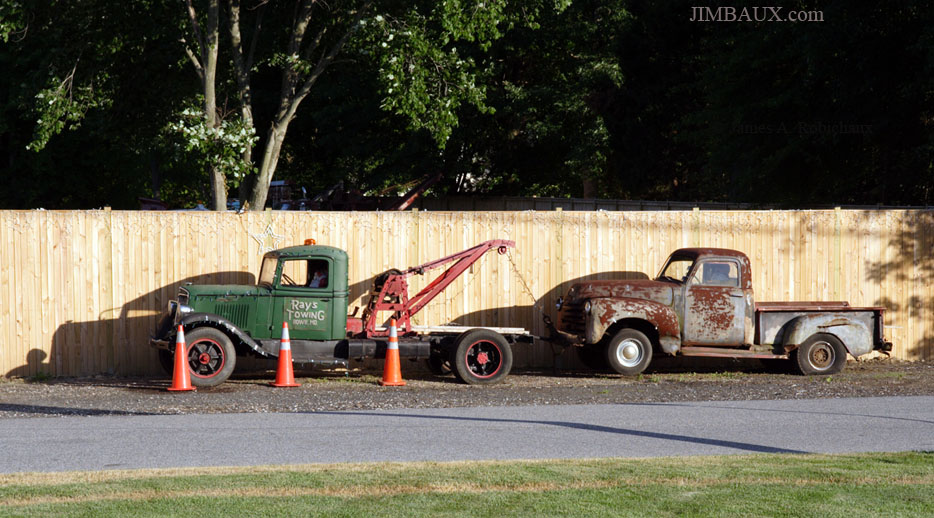 I knew I'd been had.  I knew that there was no hope of me getting the shot at Zug Road since that's the crossing for which he was likely blowing.
What To Do Now?
There's only one thing to do now.  Actually, there are two things to do; one of them is to say "to hell with it" and just go home, but that's not quite what I did.  The other choice was to try in vain to find a shot, and that's what I did; here's the result.  This is CSX train B806 or B807 heading toward Benning Yard in Washington, DC.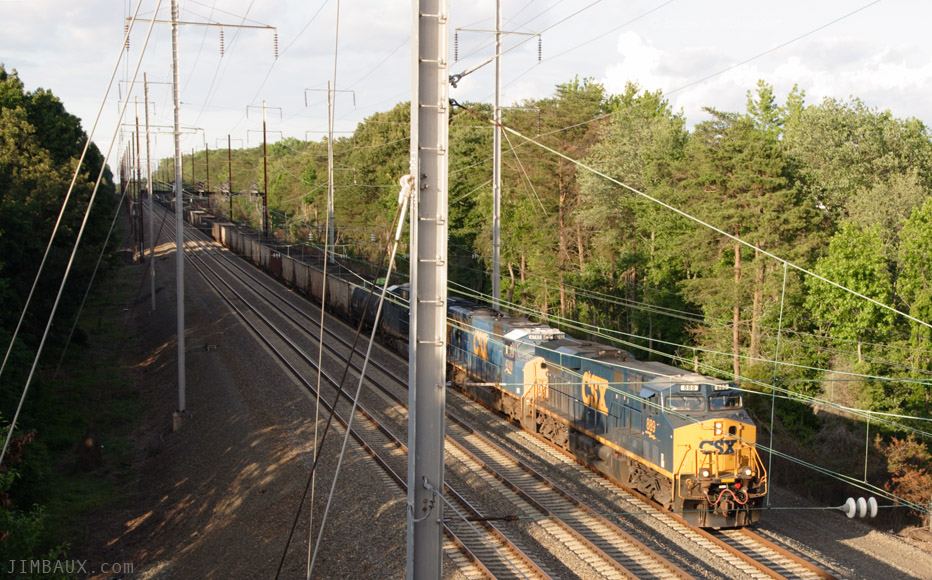 And that, mes amis, exemplifies better than any picture I've shown here why foaming in this place just pisses me off.  A fence, and there are plenty of them around the tracks here, prevented me from taking this picture any farther to the right.  I think I'd have to go to Hawaii or the city of New York to find a place in the United States that sucks worse for foaming.
Peace . . .
Jimbaux