[Jimbaux has been around the world like David Bowie.]
Whassup, kiddies?  Mais, Jimbaux's got something different for you today!  You Cajuns and whoadies will not recognize something that's in all of today's pictures.  For the first time in February, I give you some shots that are a day old and taken in the valley of the Potomac.
The inner five-year-old in this Cajun still gets excited about snow.  We had some of the white stuff over the night, more than expected.  Class was canceled, and I decided to use the time to get out and get some pictures in an area that I wanted to explore, the area around Bowie, Maryland, and that's where I went.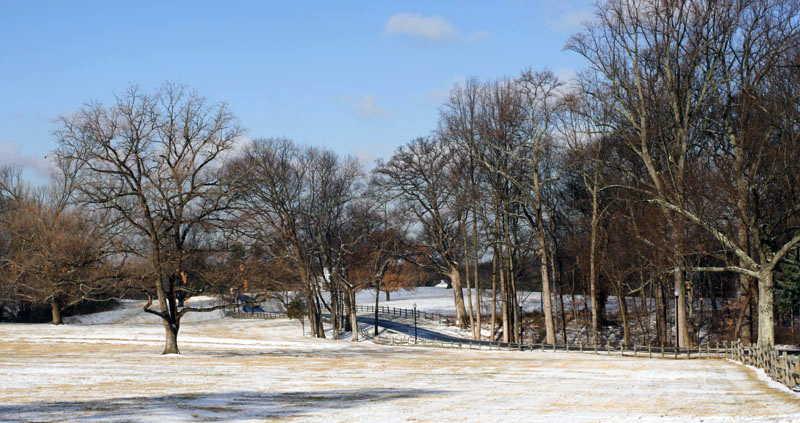 A trip out to this area to the recording studio to record "Hubert's Knockin' On Heaven's Door" piqued my interest in this area, hence my choice of going here when the opportunity for snow pictures presented  itself to me.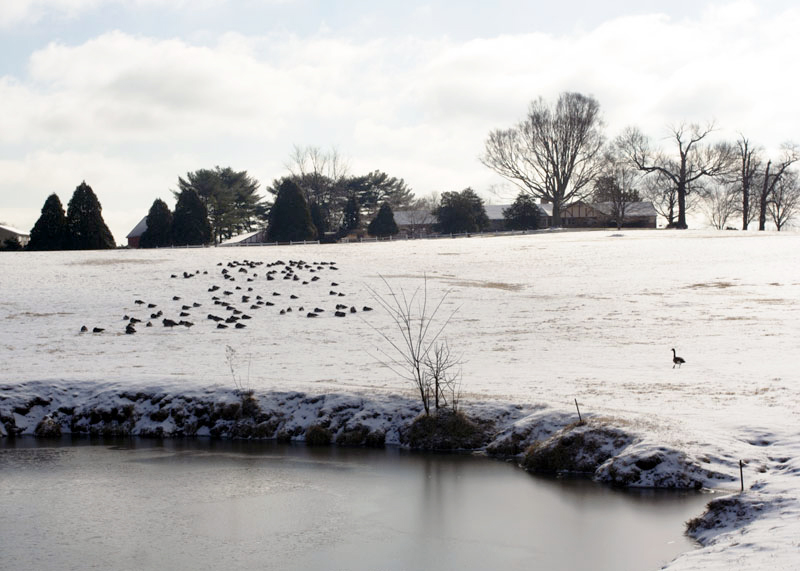 I did a hard U-turn to get back into position to get these geese.  I thought about climbing on top of the truck to get a better shot, but the presence of snow and ice there scared me from doing this.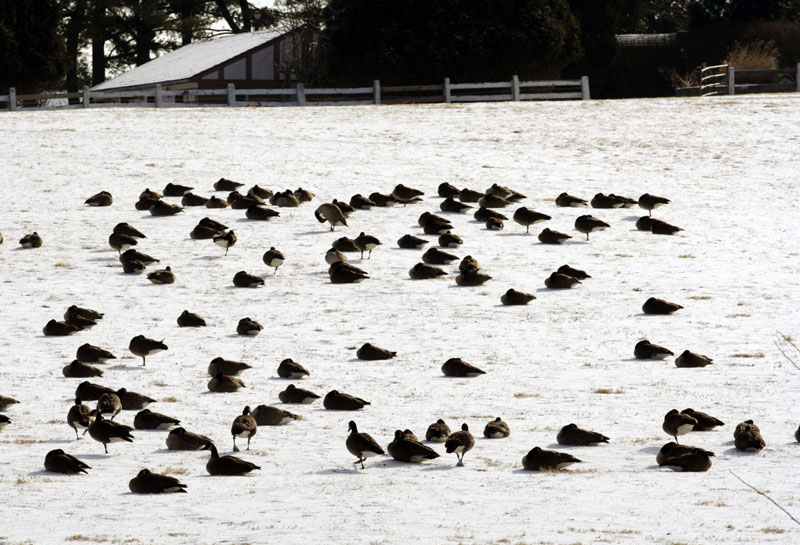 Pretty neat, eh?  Anybody know any more about these things?
Foaming On Tuesday
The last time I had taken a train picture was in Louisiana a month ago.  Then, I saw this: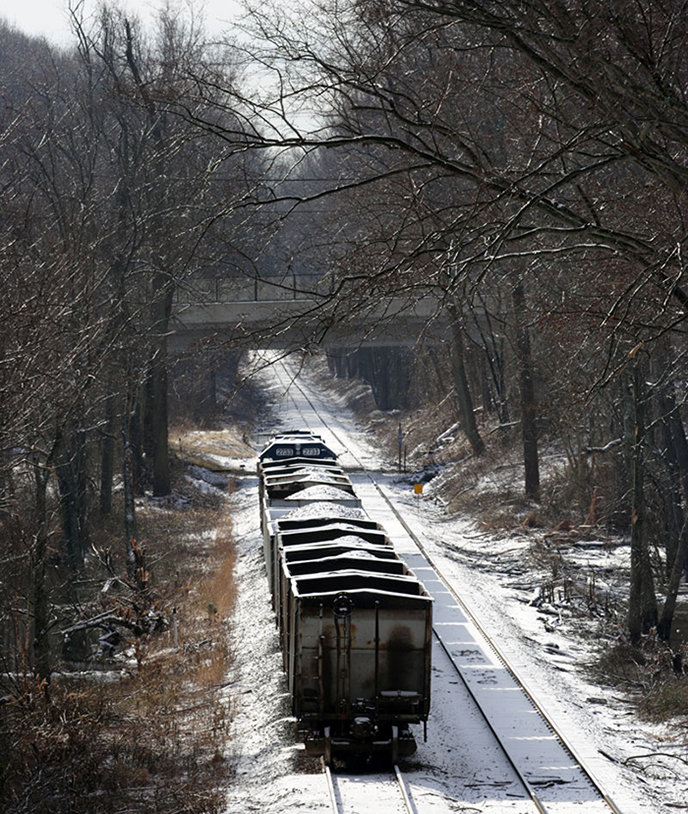 Sweet!  I had to park at the McDonald's and walk about 500′ up this bridge to get the shot, but that's okay.  I'm not sure these count as train shots, since the train isn't moving or even crewed, but it's the closest thing to railroad photography that I've done in a month or 800 miles!
It's a CSX work train.  Can anyone tell me about this line?  Train frequency?  Radio channels?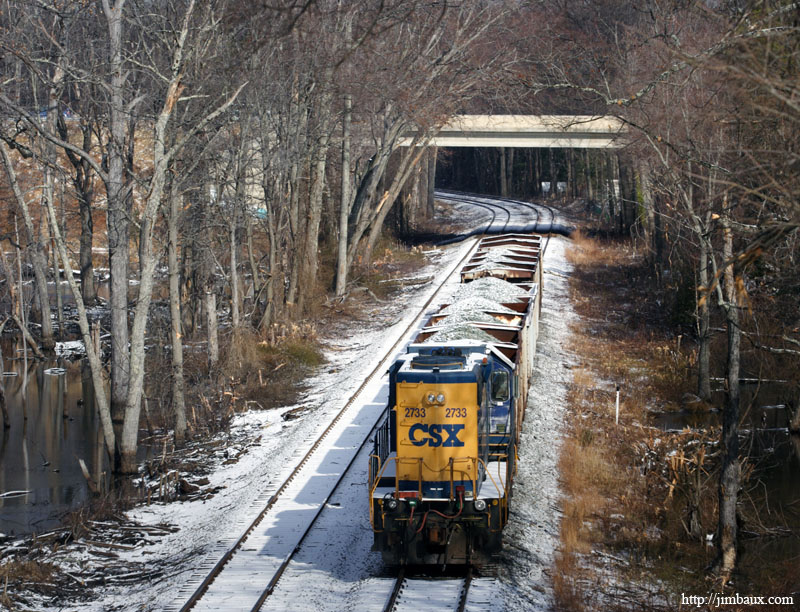 Yeah, that's the other bridge in the background.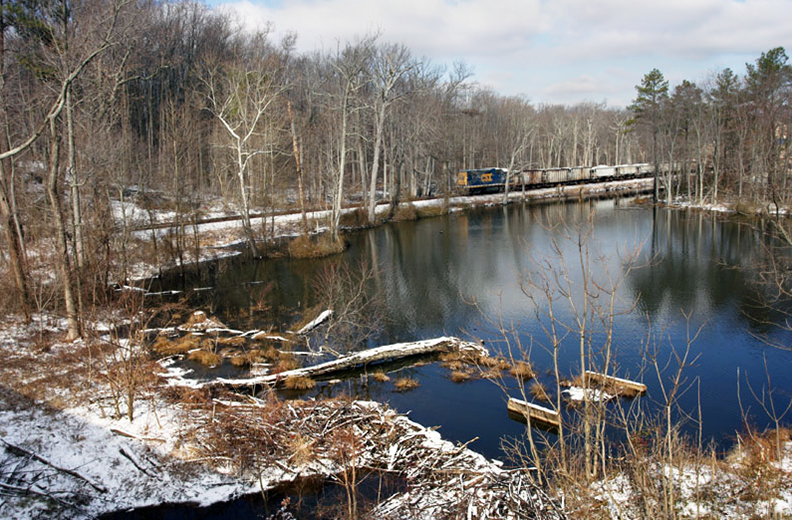 I suppose I'll be back to this area in the future to get some shots.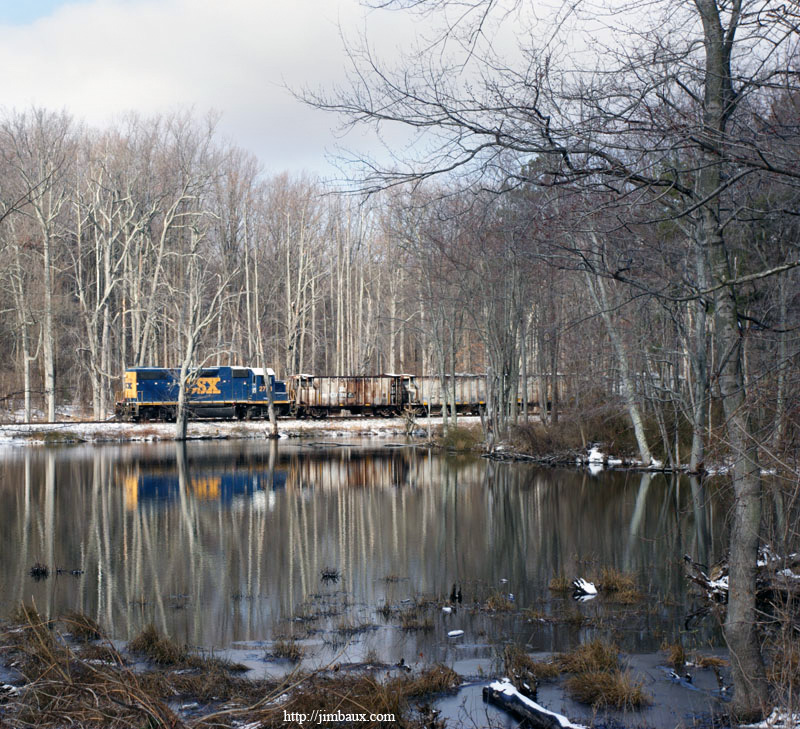 It's hard to tell from these shots, but there are Conrail markings on those first three hoppers.
Going Places And Meeting People
As it eventuated, I was being watched as I shot the pictures from the southern bridge (the second one), especially as I went back to my truck to swap lenses.  I had parked my truck at the Main Street Brasserie & Take-Out right next to the bridge.  It was darn cold, and this crazy Cajun needed some coffee, but before I could even try to enter the building, I was approached by some of the ladies working inside the place, inquiring what I was doing.
As it eventuated, I was too early, the place not opening for another hour, but the ladies there took me inside and gave me a complementary cup of coffee as they inquired more about who I was and what in the heck I was doing there.  I tell you, dear Jimbauxlings, if you're ever in Bowie, make sure you stop at the Main Street Brasserie & Take-Out, and make sure that you tell them that Jimbaux sent you!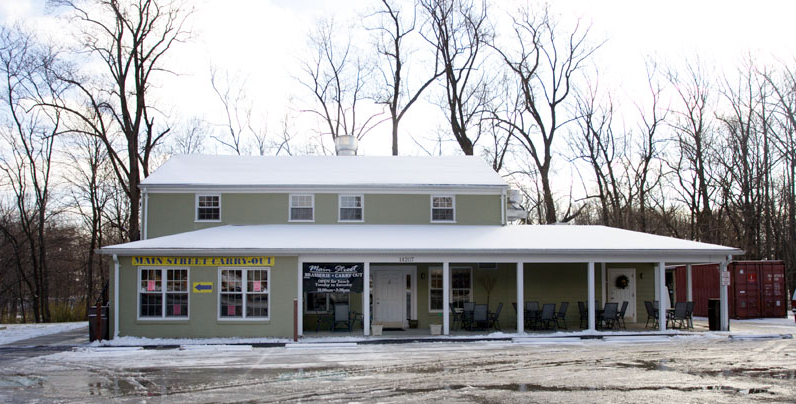 Oh, and last night, the UPS man delivered my new business cards.  So, I had them with me this morning, and the lady at the restaurant was the first recipient of one of them.
That was fun enough.  After that, I headed back to town to do some work, hot take-out cup of coffee in hand.  Thanks, ladies.
With Any Luck . . .
You'll see some new shots in the coming days as I received my work assignment for the weekend today.
All for now . . .
Jimbaux