[Jimbaux is a foamer forever.]
I'm Back
Thanks to everyone who wrote and commented on the previous post, a post in which the quality of the message far exceeded the lame quality of the photos.  I appreciate it, and it touched me, especially from the two ladies from my former who employer who were, as their names they used suggested, somewhat mother figures for me there, and even in my life beyond work.
I'm Forever Bein' a Kid Rock
A few friends have said that my renewed desire in the last few weeks to be by the railroad like I've done so much in the past is a really good sign, and I'm starting to really believe them, especially after what happened Thursday, about which I hope to write soon.
Union Station?
One or two friends suggested I go to Union Station, but they apparently don't understand that a constricted environment like that, especially when the only trains there are passenger trains, just really doesn't do it for me.  However, as we learned in the last post, I had to go there anyway on Monday, and I made the best of my experience there.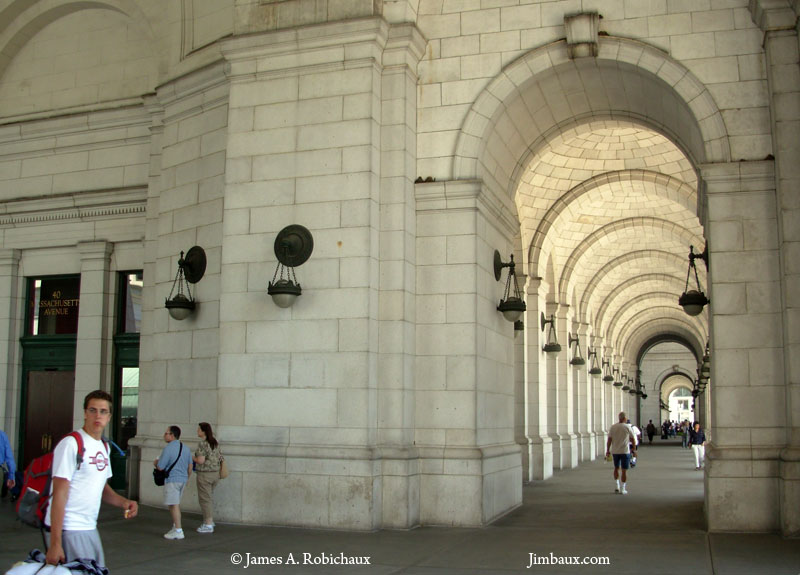 It's a neat place to be if you ever get a chance to go there.  I recall the time that The HumJudd and I rode the Crescent into here from New Orleans in 2005.
Arrivals & Departures
I would love to have seen this place pre-Amtrak, back when the private railroad companies ran passenger trains, part of why today's scene is relatively boring to me, as only the government-run services, Amtrak, MARC, and the Virginia Railway Express, serve this place, as seen on the arrival and departure board.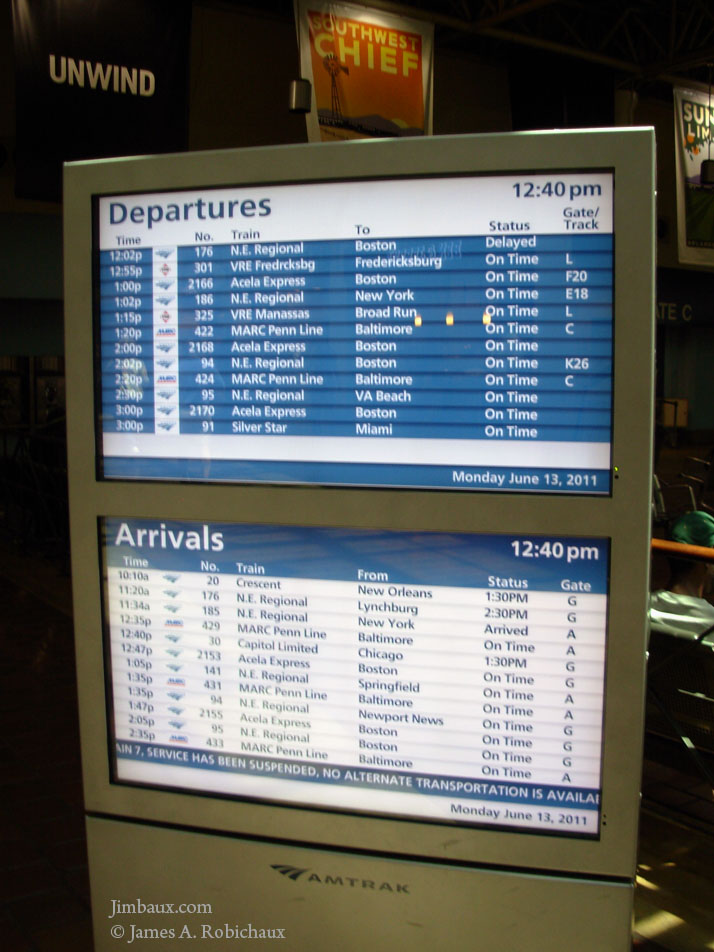 And, of course, Amtrak has banners hanging throughout the place show the different trains, including the Southwest Chief, which was once the pride of the Santa Fe Railway.  As I recently wrote, I surely wish you Warren Buffet followers would write to him and ask him to have the BNSF Railway renamed back to the "Santa Fe" please!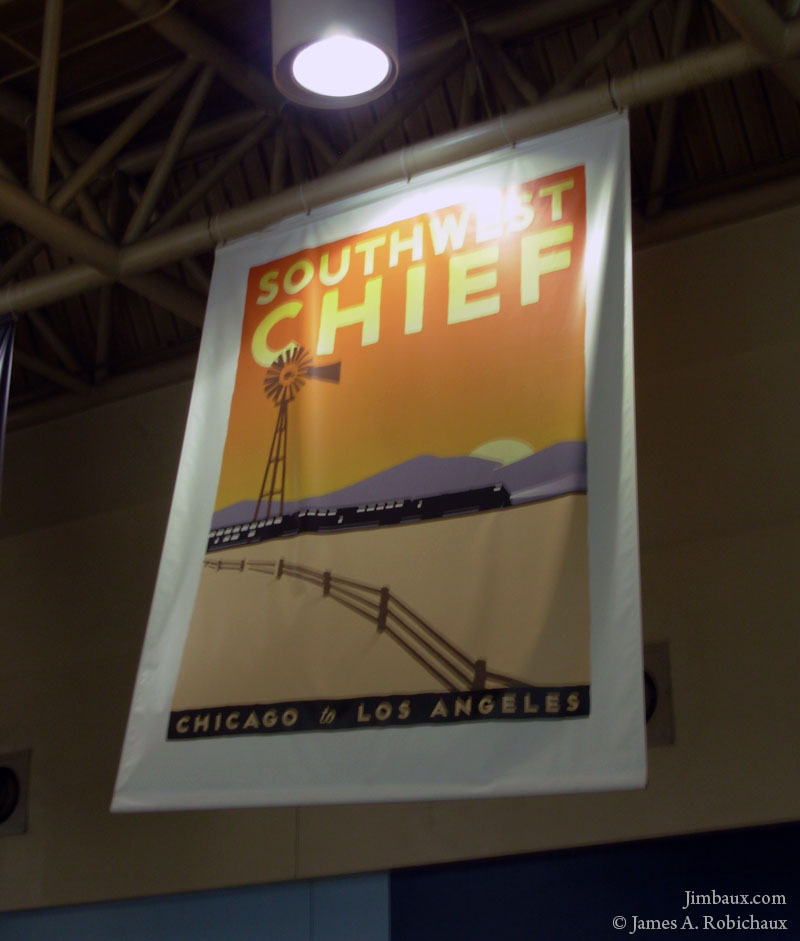 These are the first P42s that I photograph – and maybe even see – since my last full day in Louisiana.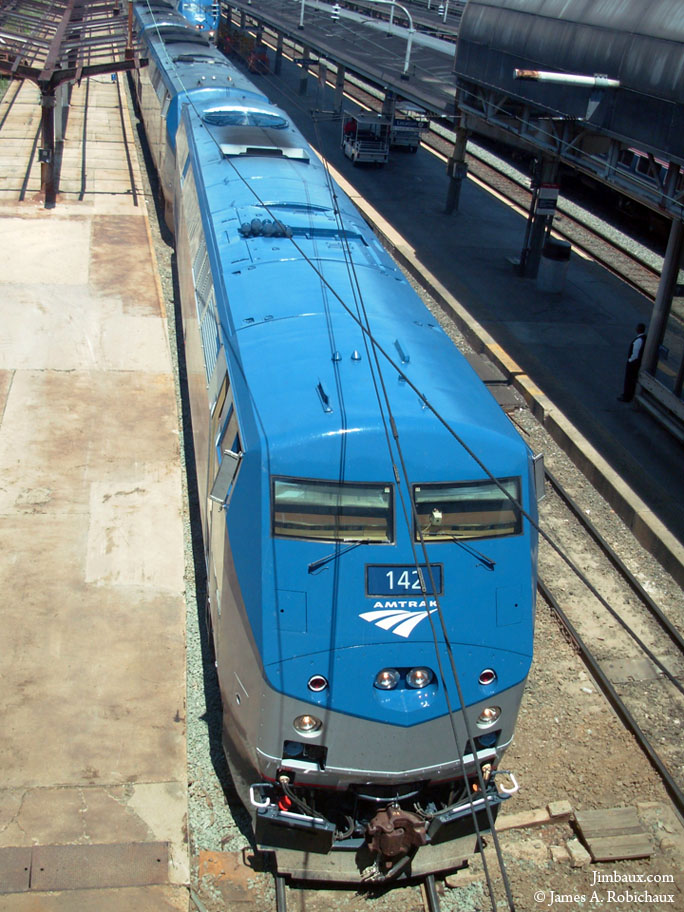 I'm a foamer.  It's what I am.  It's what I do.  I can't deny it.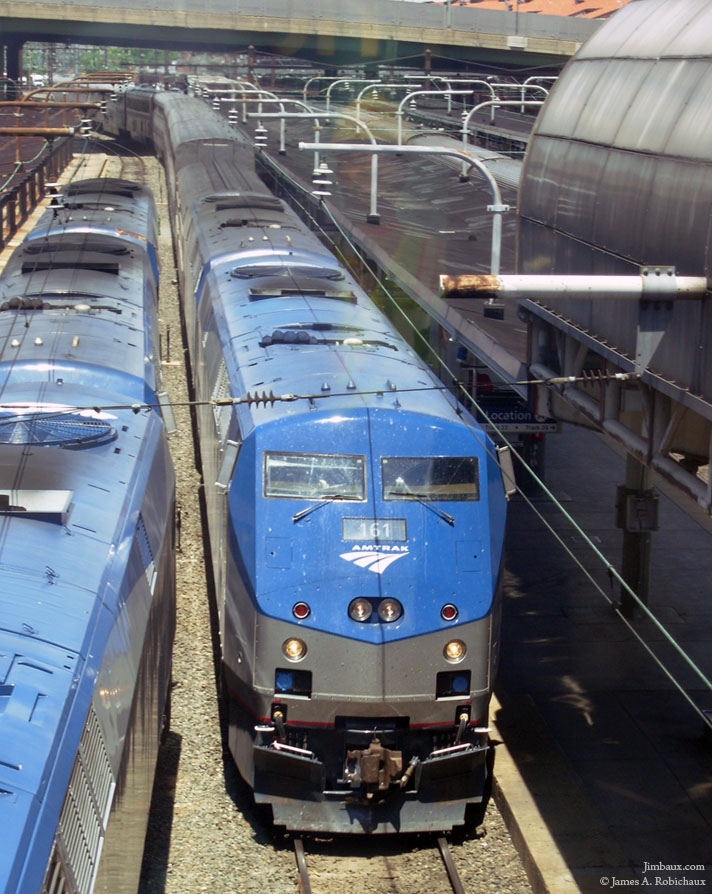 It is what it is, and that's okay.  It's what I do, and people have, for years, loved my train pictures and stories, even those presented in this post are relatively lame.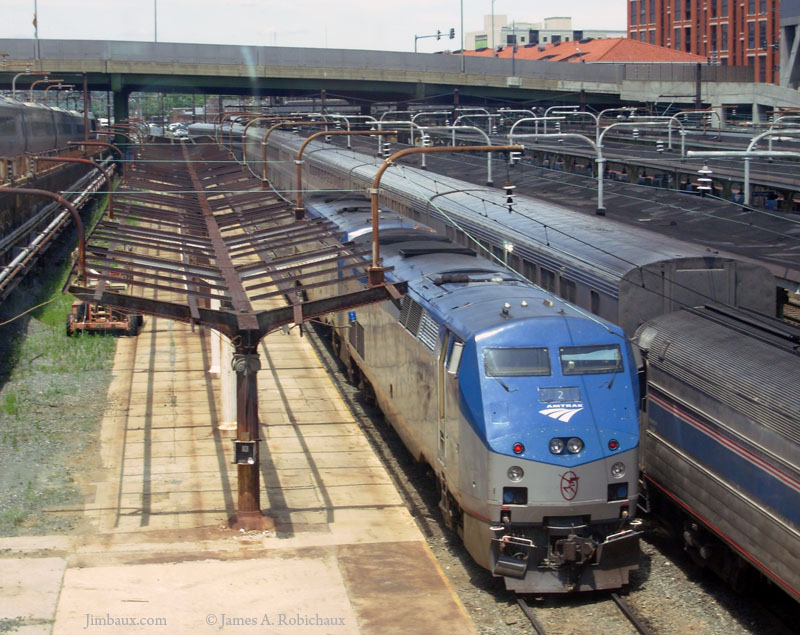 By the way, in case you haven't figured it out, I am using the clicker camera that Bernie lent me in April.  Here's another shot of the foodcourt, and the Subway is just past the very top of the frame of the picture.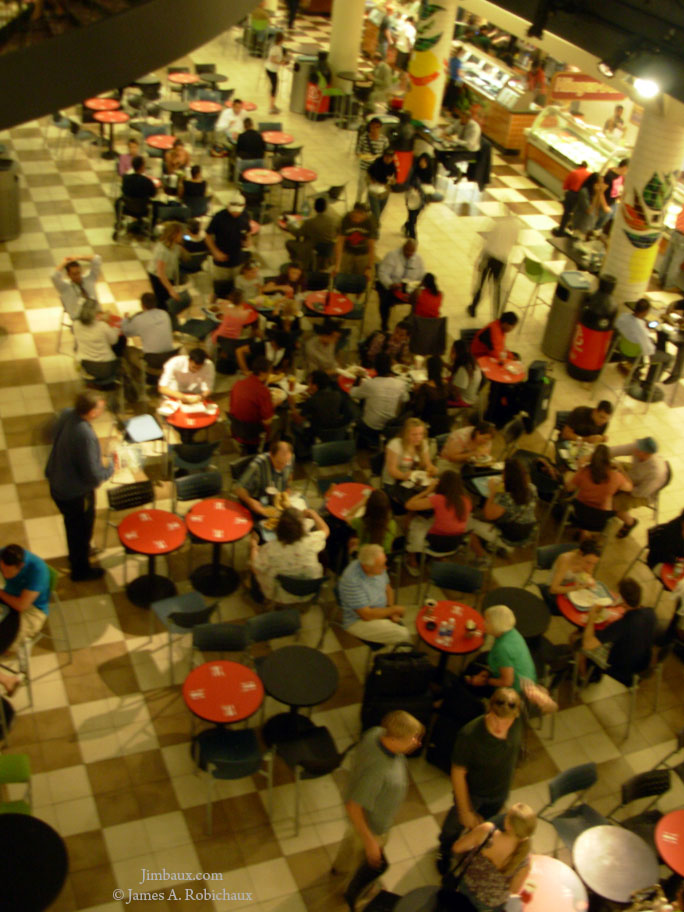 Here's the front of Union Station, where automobiles come to drop off and pick up passengers.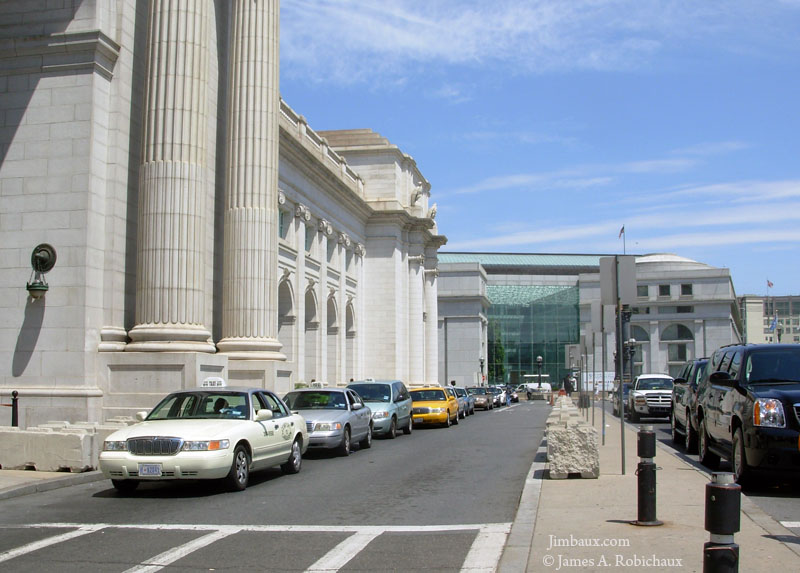 I took several pictures of signs, but many of them emerged fuzzy.  This one didn't.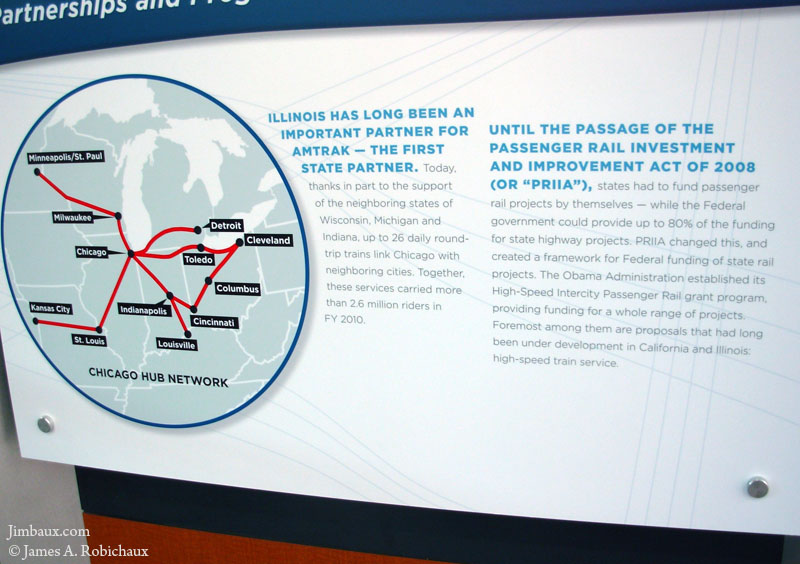 There plenty of signs and posters promoting Amtrak's recent developments and future developments in high-speed rail.
Food Follies
I messed up, like I always do.  Before I exited Union Station on Monday, I made a run to Ben & Jerry's.  Without actually looking at sizes and prices, I ordered the largest size.  I just didn't realize how large and how expensive the largest of the large was.
By the time I realized the folly of my ways, it was too late to change what I had done.  Boy, is that a microcosm for other things in life!  Anyway, here's the result.
Yeah, what a monster.  My stomach 'thanked' me.  After I finally put it all down, I looked back at the receipt for the purchase, but I wasn't looking at the big price I had just paid.  I was, rather, looking at the time stamp on the receipt.  Then, I looked at my pocketwatch (i.e. – cell phone) and calculated that it had taken me 17 minutes to devour this thing.  With that plus what I had eaten from Subway, I didn't eat much at all for the rest of the day.
I guess all is well that ends well, or something like that.  Here's to hoping I get some photographs or 'real' trains soon.
I hope that you have enjoyed this.
Jimbaux