Jimbaux searched for form and land
For years and years he roamed
He gazed a gazeless stare
They walked a million hills
He must have died alone
A long, long time ago.
A Hot Mess
Family fragments, and I fragment with it. This probably was inevitable. I probably never had a chance.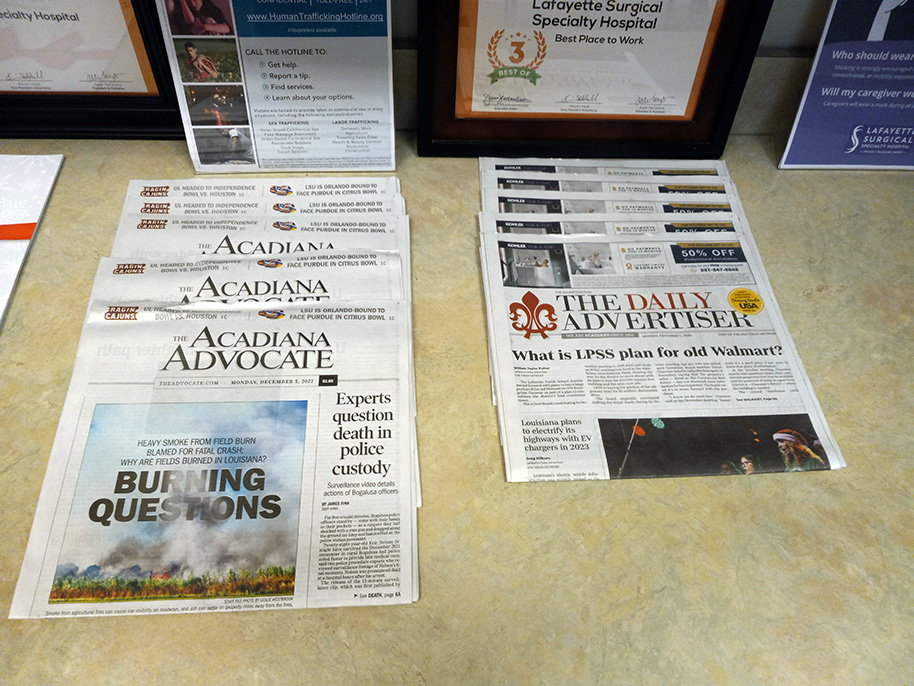 I read the story in the newspaper that I picked up this morning on cane burning, and how a guy got killed around Kaplan from a field fire, actually, a rice field fire.
I leave the hospital to search for trains. I quickly find some L&D action on East Willow Street.
This train is returning to Lafayette from the salt mine near Breaux Bridge.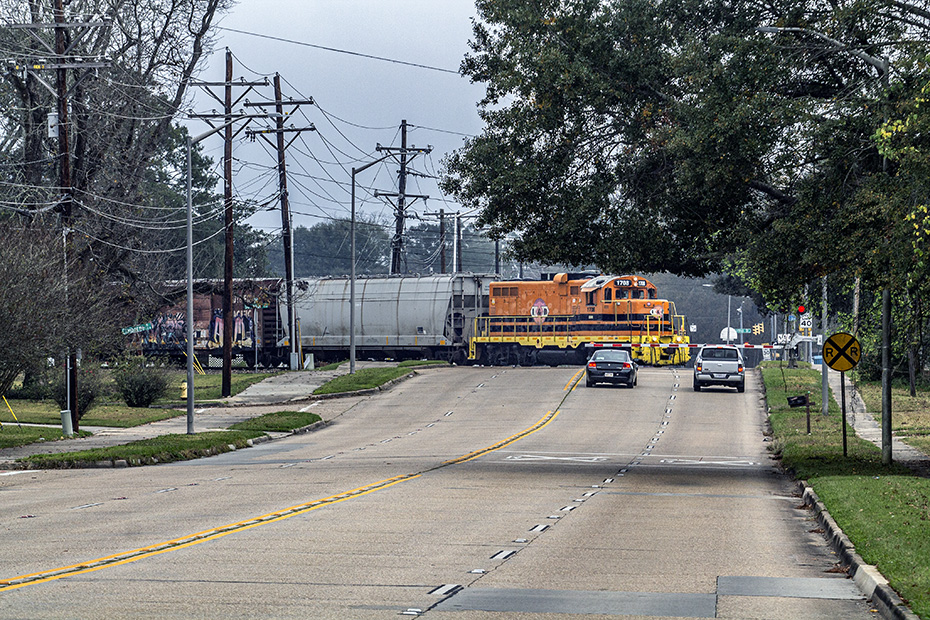 It's a lame-looking locomotive, but the cars would be super cool were it not for the damn graffiti.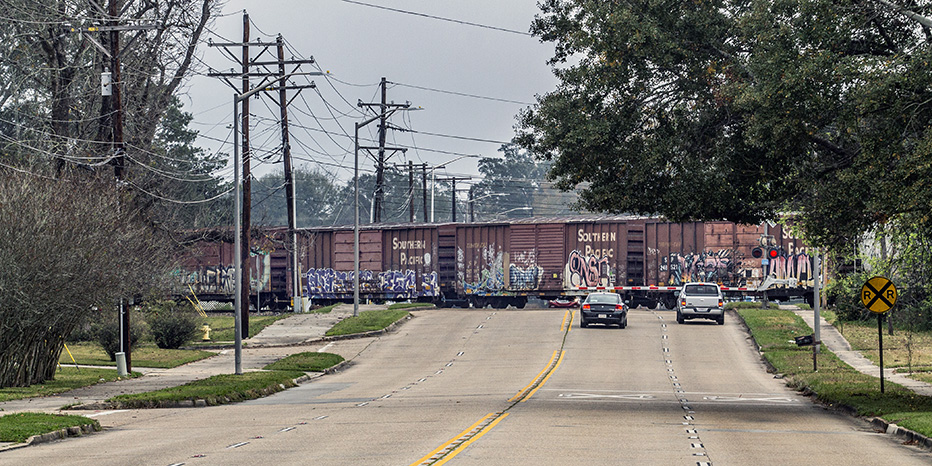 That is absolutely revolting. Those are some really cool old Southern Pacific boxcars with big "SOUTHERN PACIFIC" lettering on the side that has been defiled by graffiti.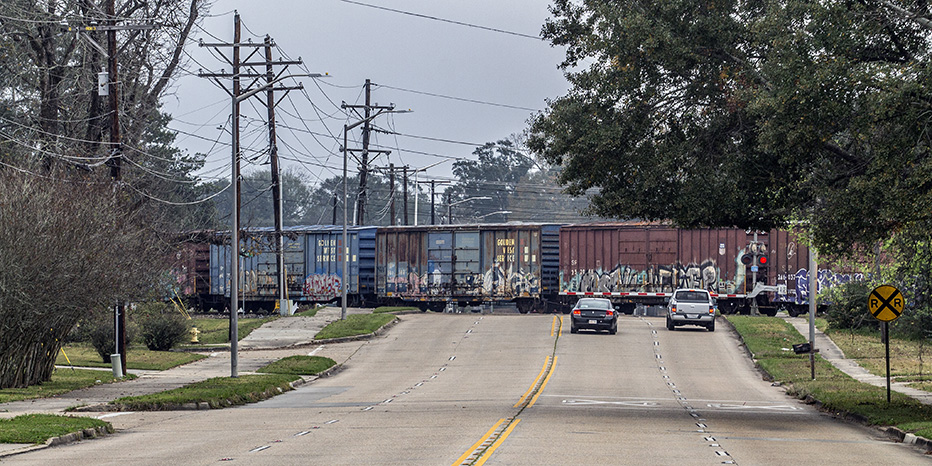 It seriously pisses me off, because, were it not for the graffiti, those old cars would be about the coolest thing on railroading in 2022.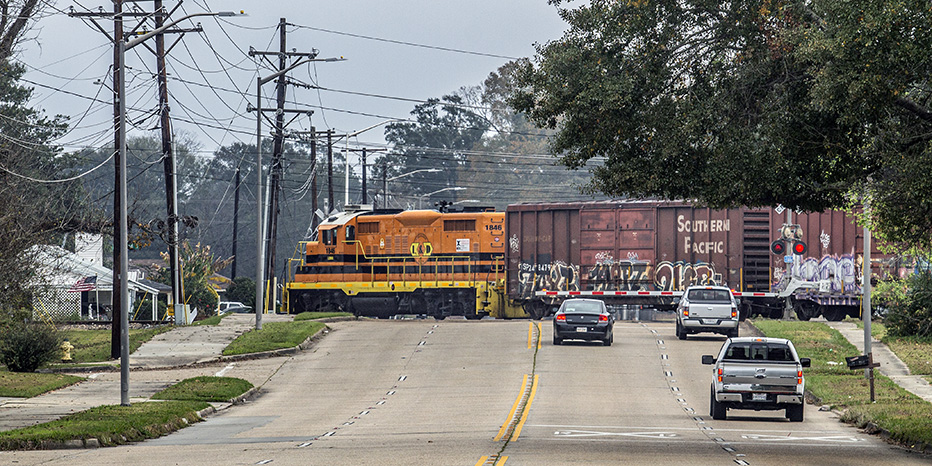 "The Man Who Sold the World" by Nirvana was playing on 106.3FM Lafayette right after I shot these pictures.
I was really struck by this row of houses along General Mouton Avenue just west of East University Avenue.
Then, I was listening to Moon Griffon. He had a caller on about the supposed tyranny of tax credit to buy electric automobiles. As it turned out, the caller is the state treasurer named.
I stopped at Elks to photograph boxcars in the storage track.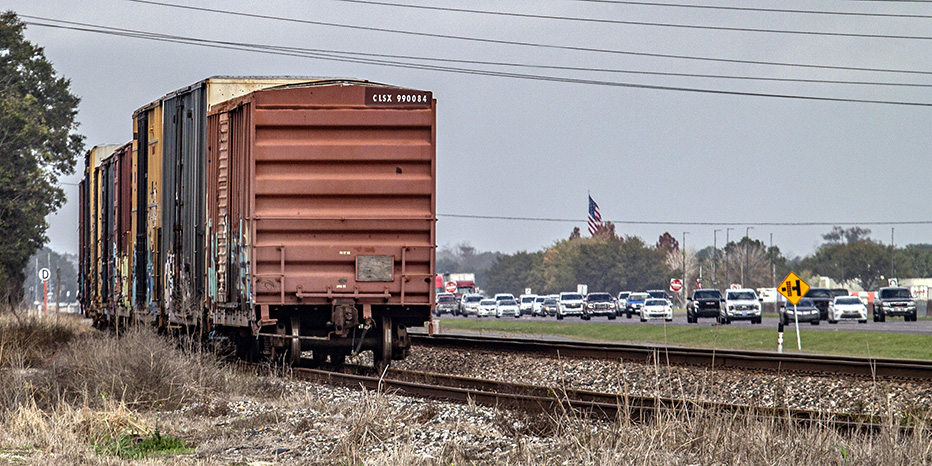 Dr Fontenot called right at 10:50, right as I was about to turn southward on South Landry Drive in New Iberia ahead of LDRR 1717 working the yard.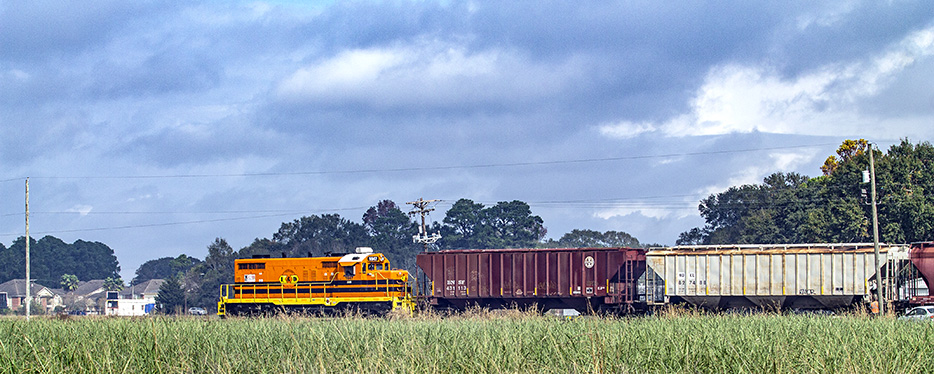 It is ironic that, a few nights ago, either Friday night or Saturday night, I went through the pictures of the day of a certain funeral, at which I made some similar photos at the crossing there.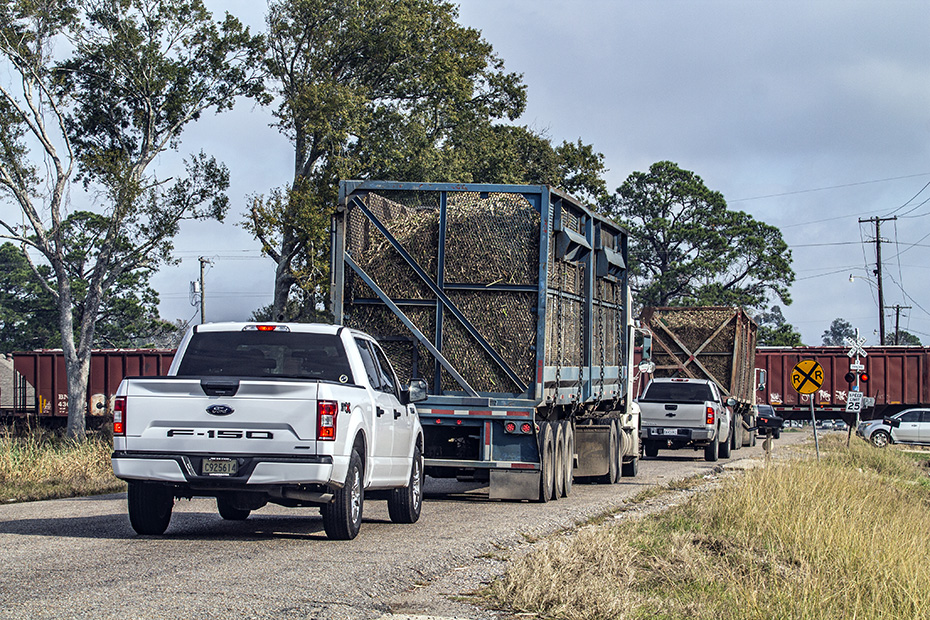 These are my first pictures of L&D action and, really, my first action shots of trains other than the lame shots that I did on September 29 in Lake Charles since Peartree's last day of railroading.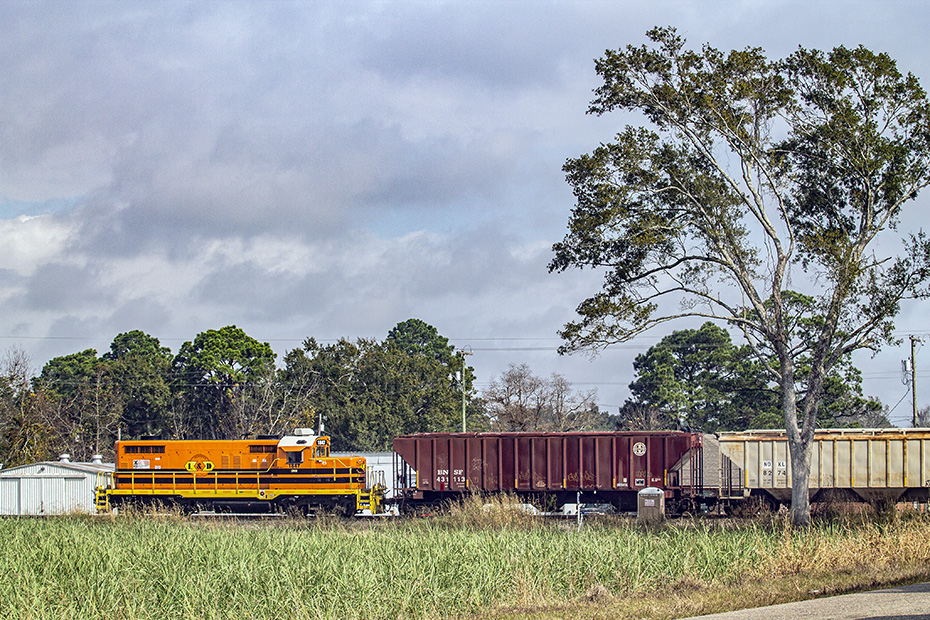 I really like the inclusion of the loaded sugarcane trucks in the picture.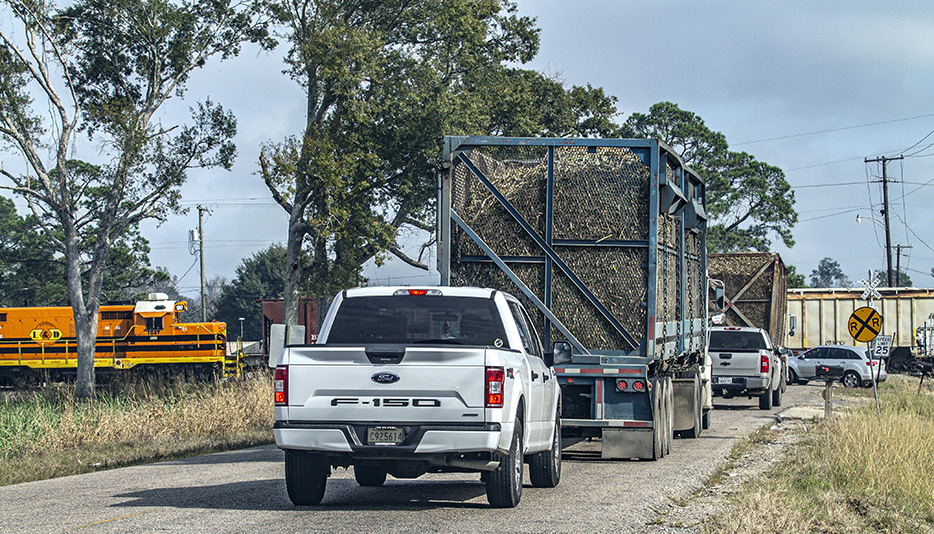 Some of the product made from that sugarcane will move via this railroad.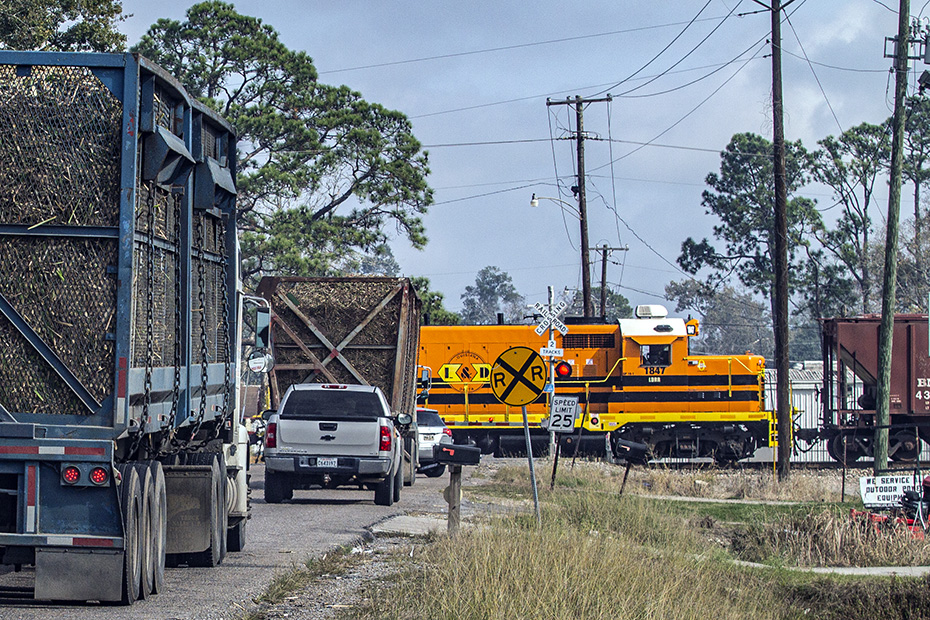 Next, just after 11:00, I am at West End Park, a place of tranquility and sadness.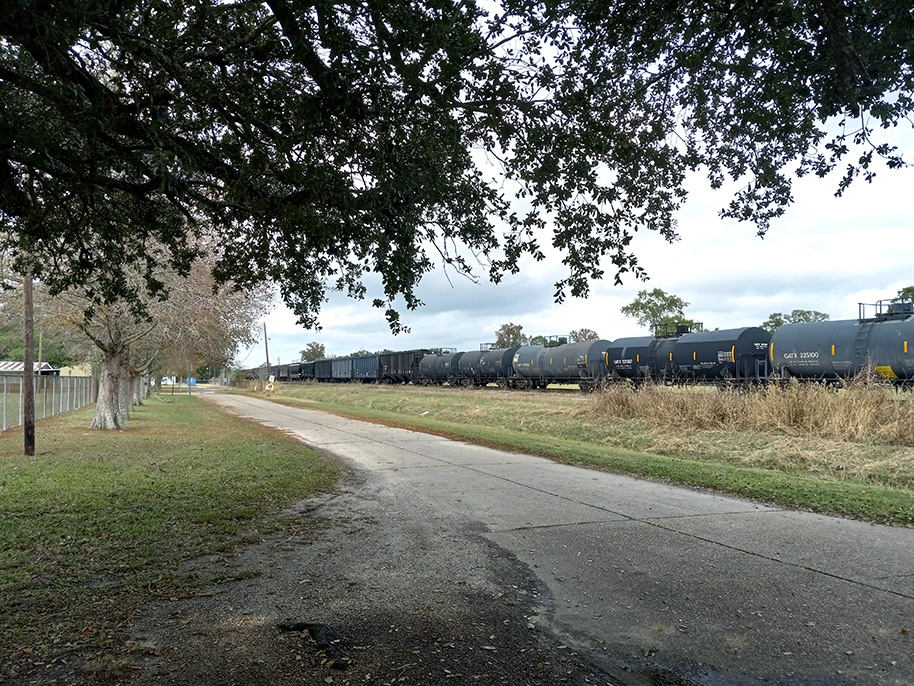 It was warm and mildly Breezy there, barely comfortable in the shade, and this L&D job has dragged eastward on the siding to where both ends of it are invisible from where I am standing.

I am about to call Julie, Amtrak's automated agent, to check the status of the number one.
I soon decided that making my way back to Lafayette would be the best idea. So, that's what I did.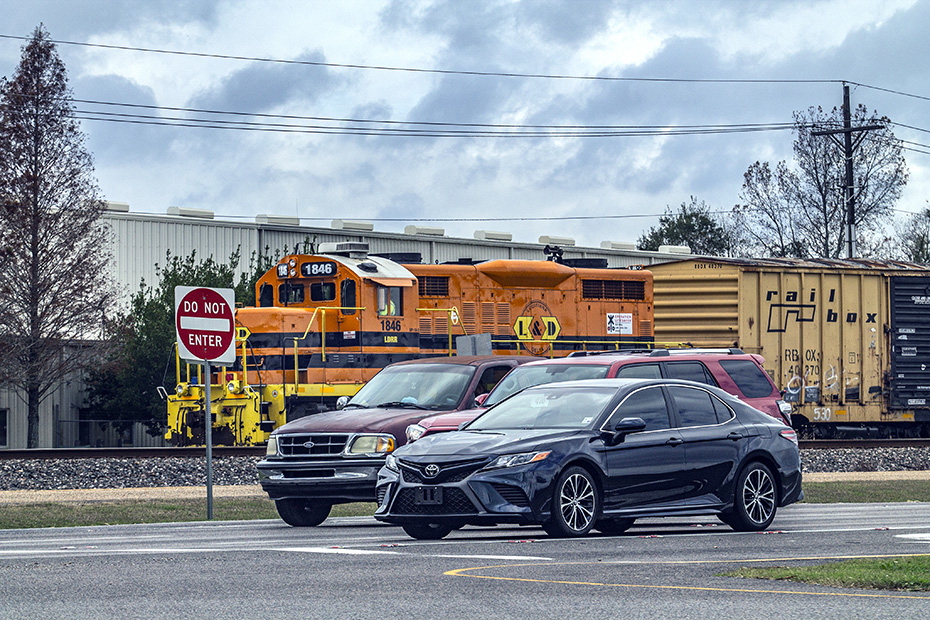 I am crazy.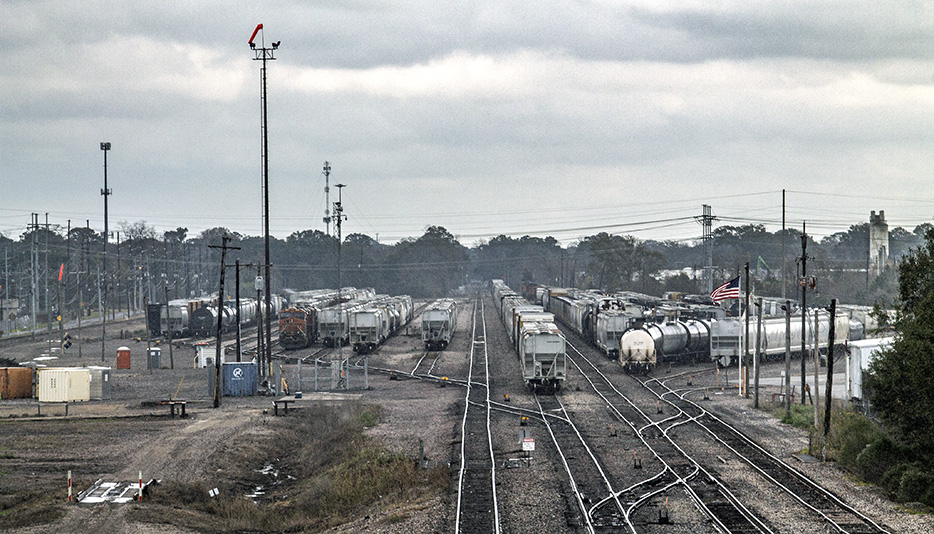 It's weird that there is this job with one car at the end of BNSF Railway's Lafayette Yard.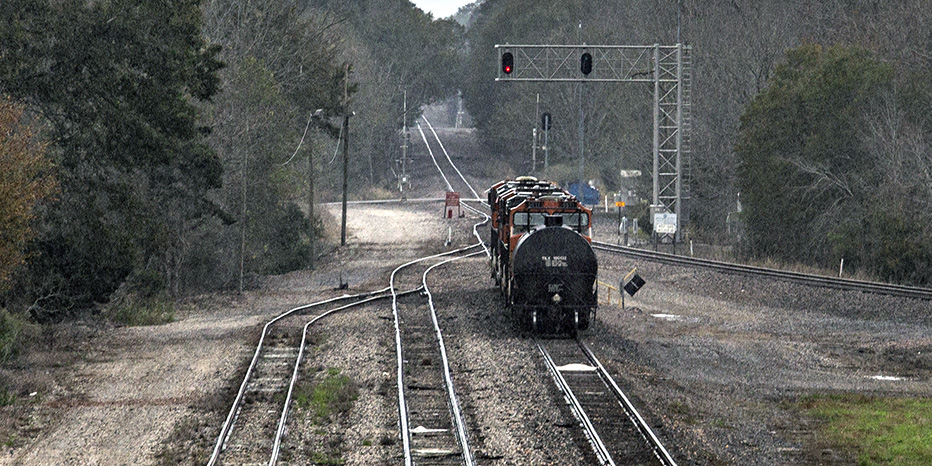 Anyway, here is a better view, an eastward view, of the yard.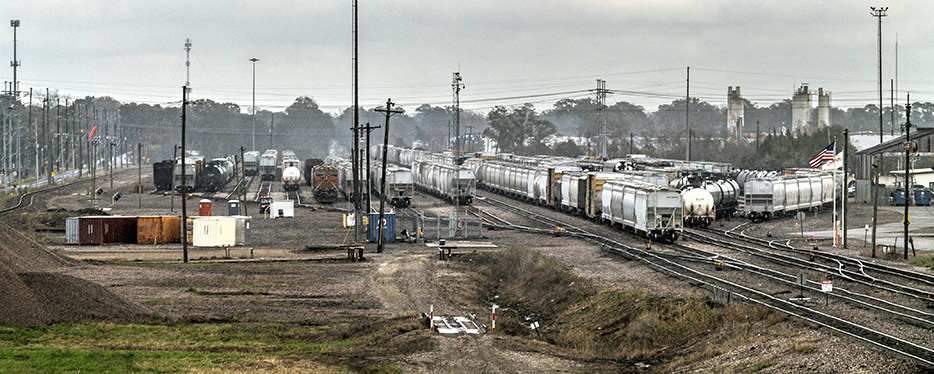 Life is weird, I guess.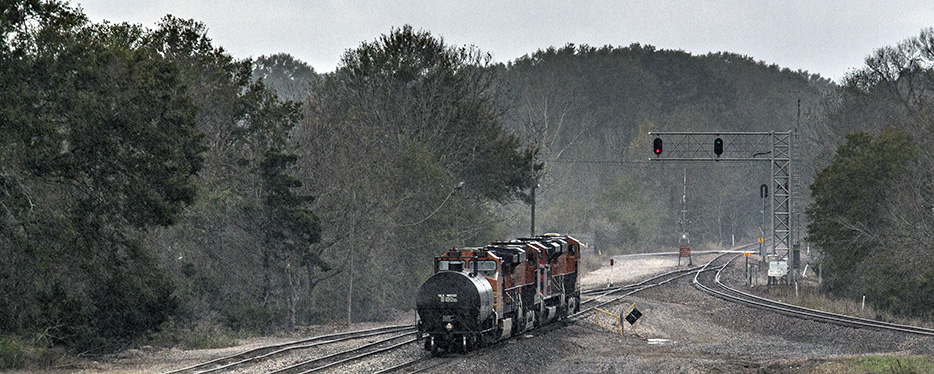 So, this is why I am here.
I have never done this shot before, not of any train in that bypass track, and here I am doing it with the westbound Sunset Limited.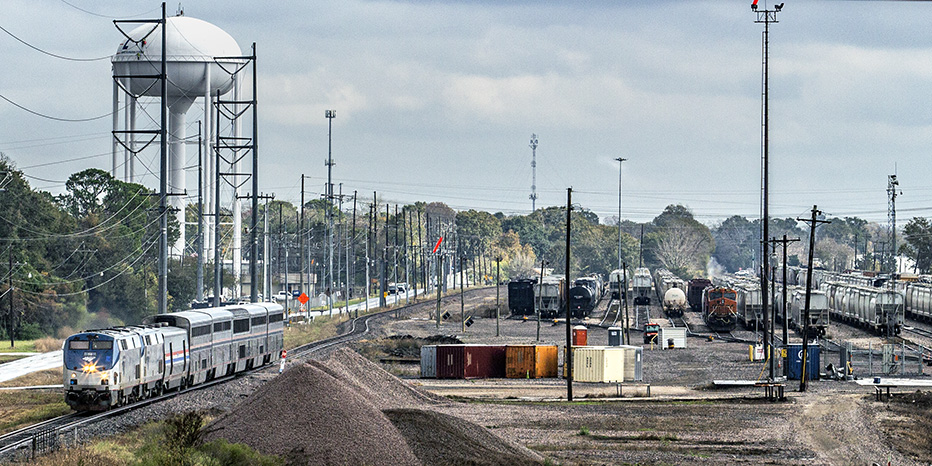 So, this is a first.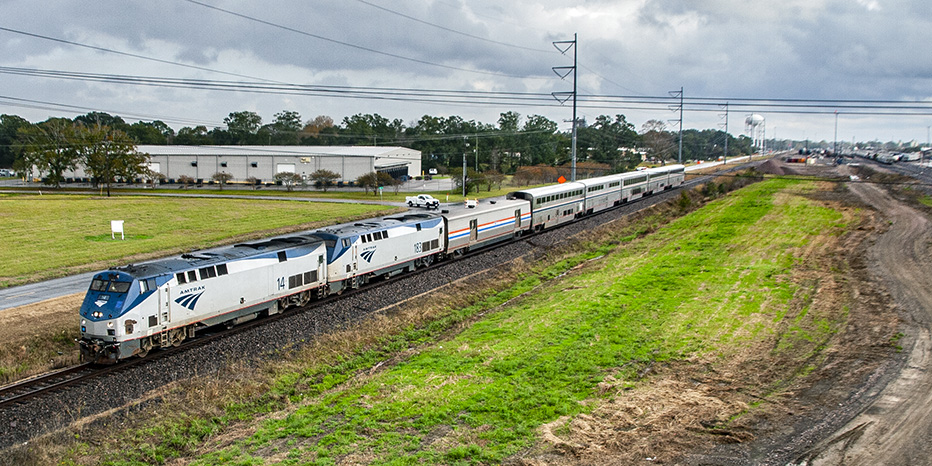 I am glad that I did it, but I don't imagine that I'll do it again.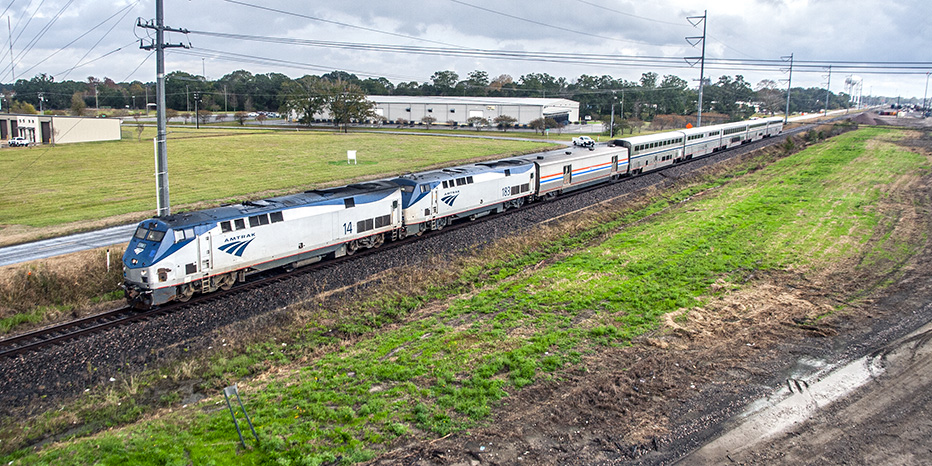 Whoah, wait a minute.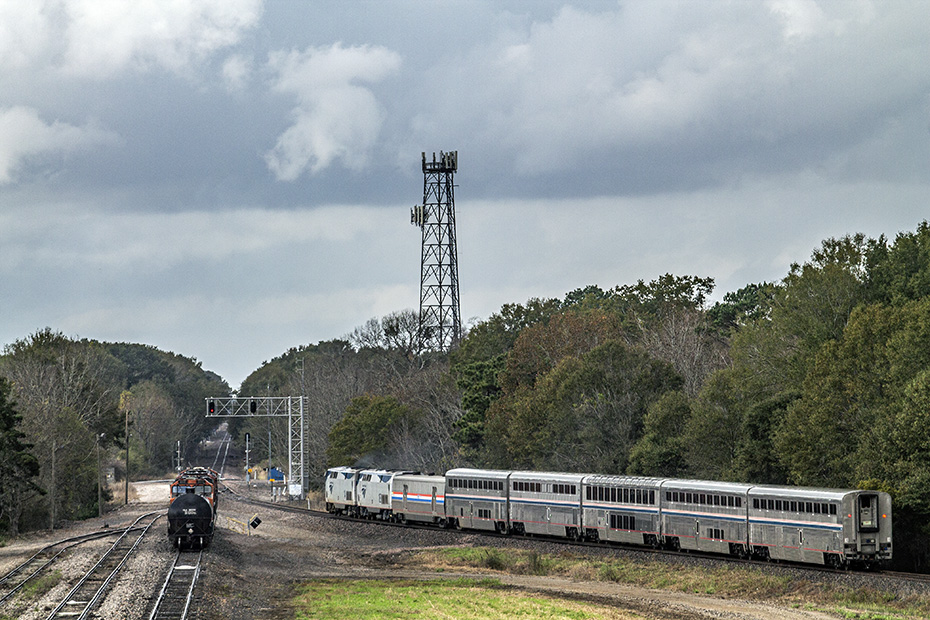 Actually, this going-away shot is pretty cool, and it suggests that a shot of an eastbound train here would be even cooler.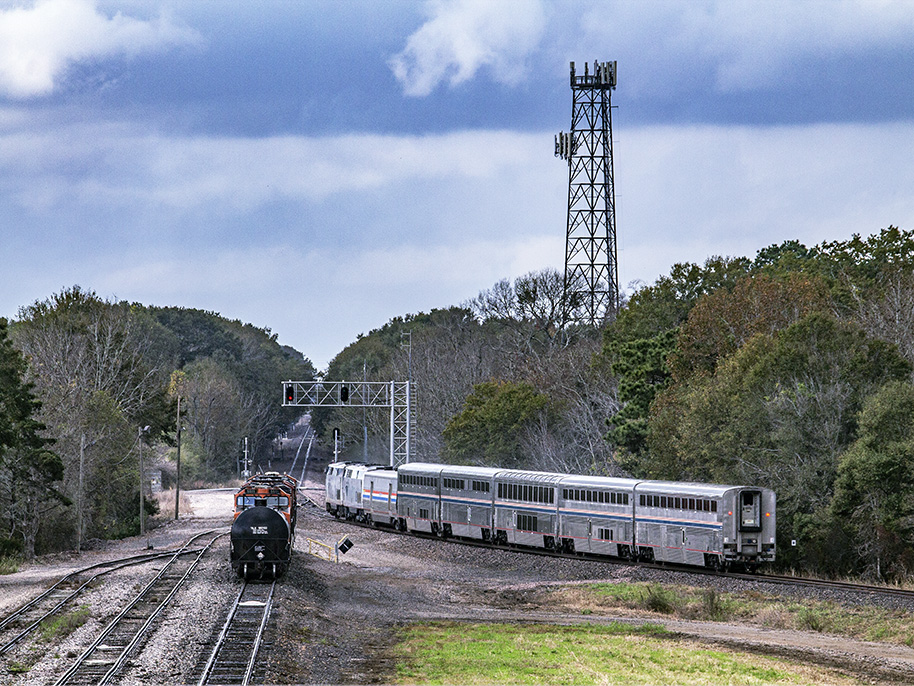 Okay, so, maybe I will try to photograph the #2 here some time, if it ever gets here before dark, which would be difficult even around the summer solstice.
Well, I am really hungry.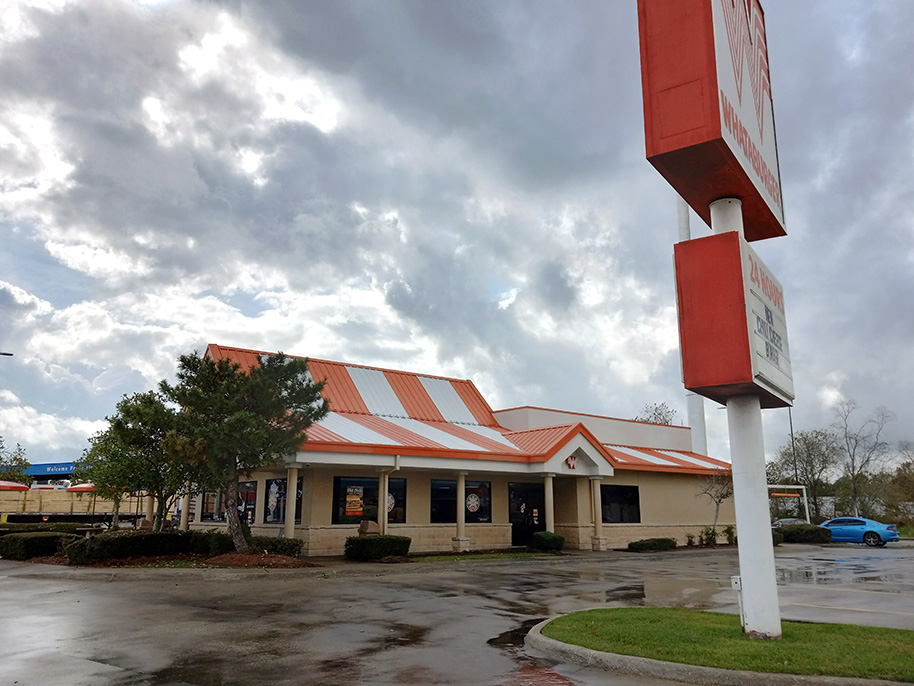 This, too, is an addiction, a pathology.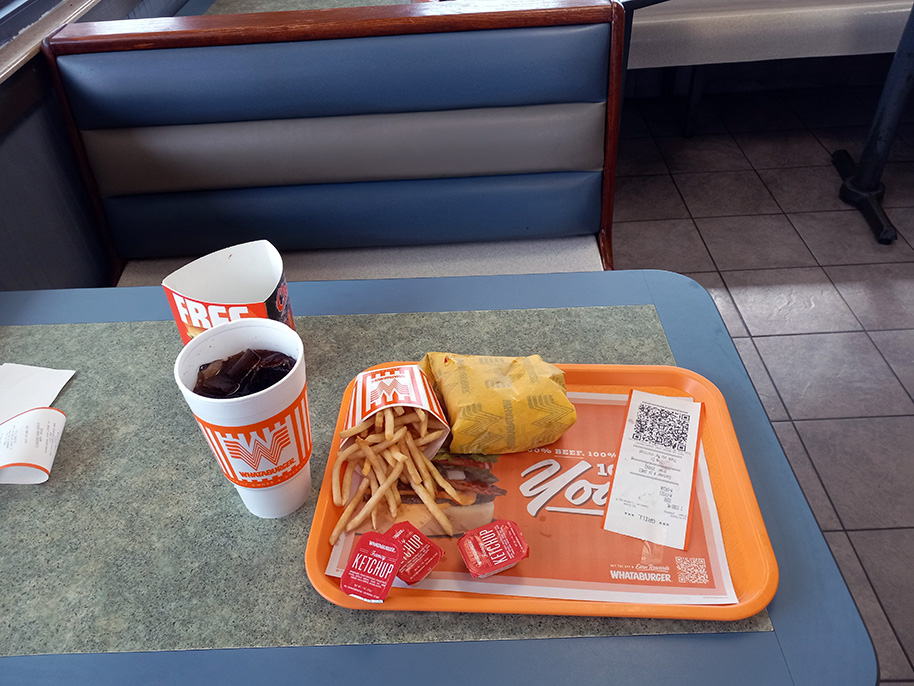 Yeah, maybe I will get over it one day, but that ain't likely.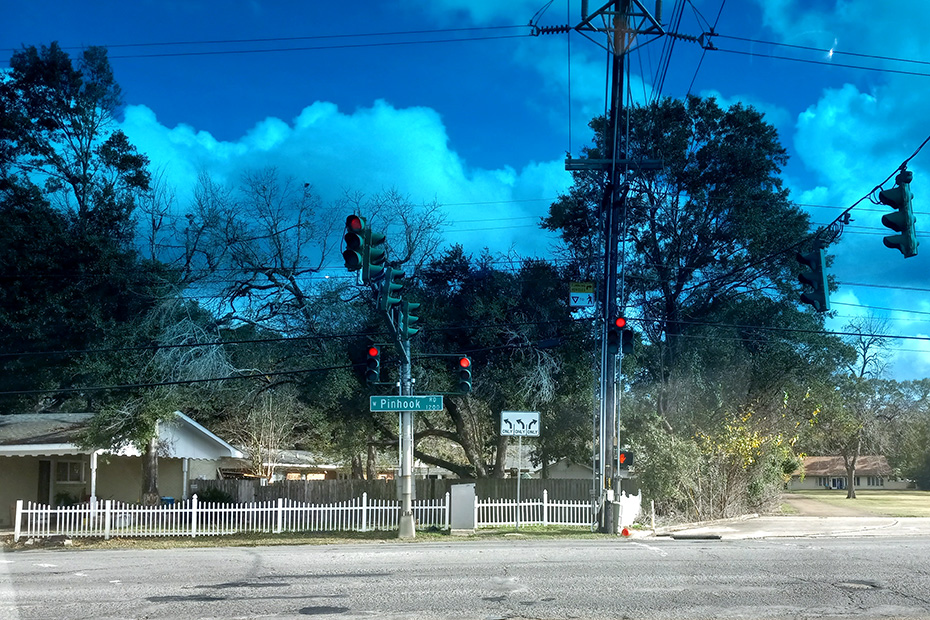 Well, that's all for the pictures for the day.
I hope that you liked them.
Family fragmentation is so tragic.
This is especially true when you don't have something with which to replace it. 😢
Well, maybe I'll get some good pictures again before the weather warms.
Peace.
Jbx