Jimbaux is fighting hard to hold his own
Just can't make it all alone
Is holding on, can't fall back
Is just a calm 'bout to fade to black  
Is beggin', beggin' you
Put your loving hand out, baby
I'm beggin', beggin' you
So, put your loving hand out, darling.
New Iberia just sucks.
Also, I don't particularly like that song, but I did hear it on the radio today.
The Windshield Instead Of The Rearview Mirror
Anyway, let's get to the pictures and story for the day.
The width and the depth, not the link, are what matters. That was the message from the pastor at the church of the funeral that I attend this morning, or at least that is how I processed it in the context of my own flailing life.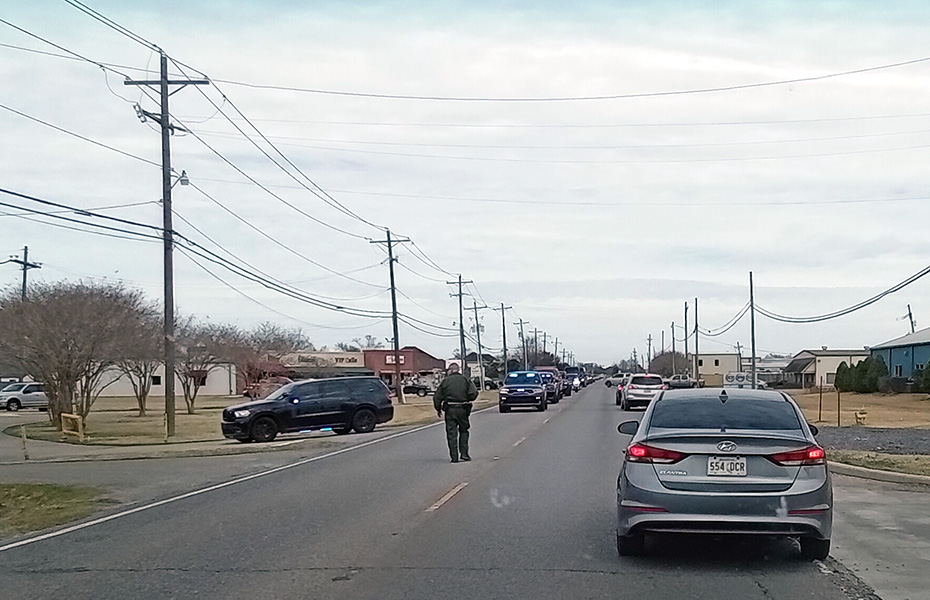 It was hot in the church. I was sweating. It's not because we had unseasonably warm weather. It's because my fellow human beings insist on making things hot even in cool-weather times. The weather today was and is actually rather cold.
It got me to thinking about my morality about cigarette smoking and noise and such. It got me to thinking of the moral basis for how the most unjust people are being when I'm too hot in winter.
I then went cool off by the track in New Iberia.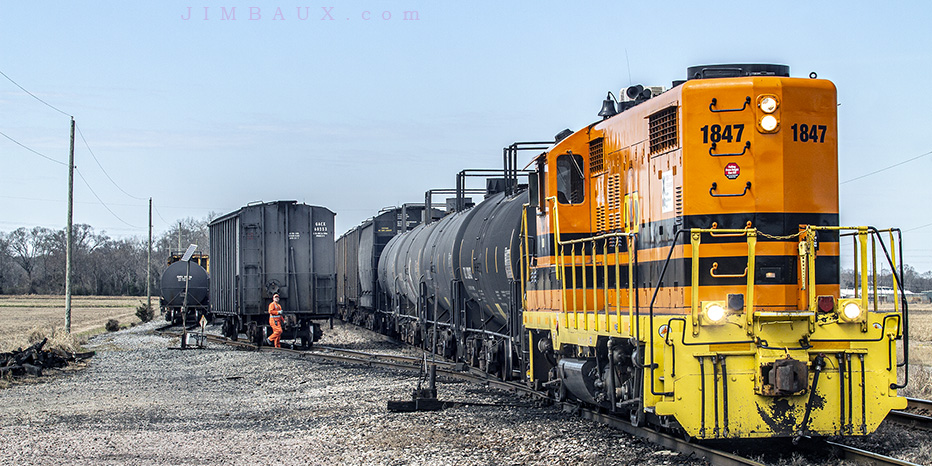 I photographed LDRR 1847 switching at South Landry Drive.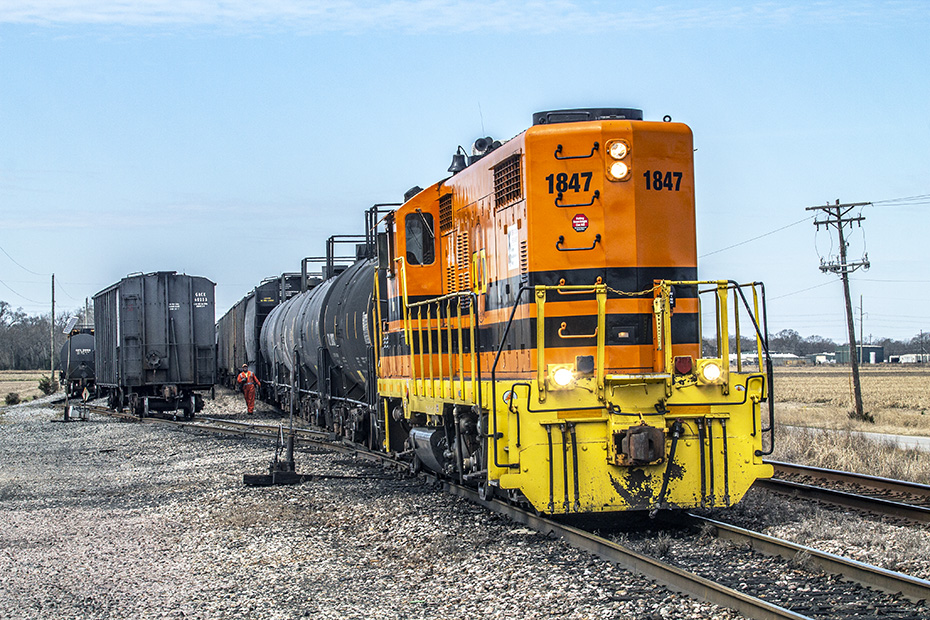 This is the Louisiana & Delta Railroad's interchange yard.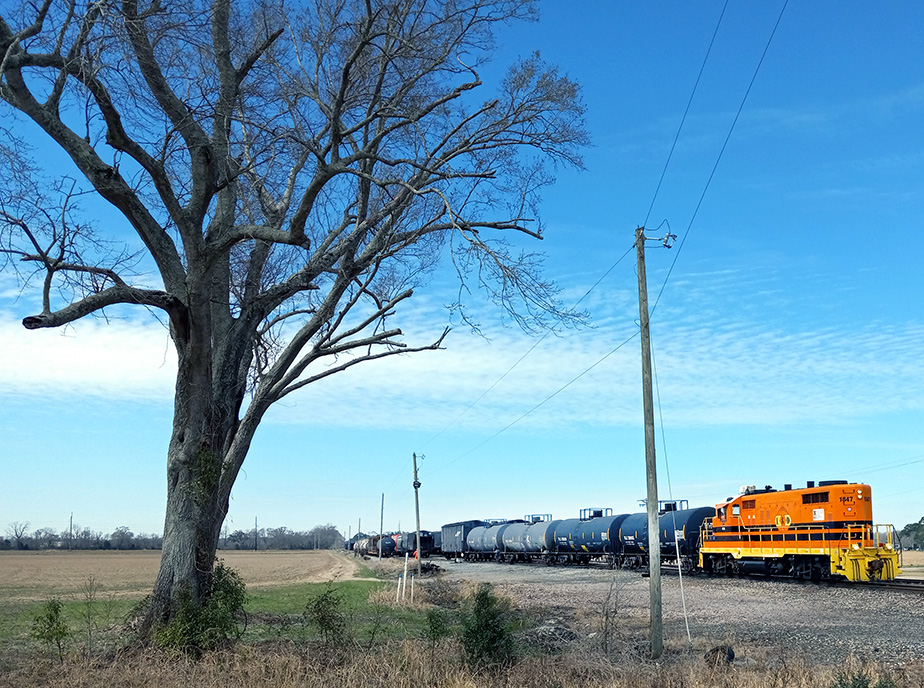 I heard the song "Breaking the Girl from Red Hot Chili Peppers" when I was on my way over here. I was hot in the church.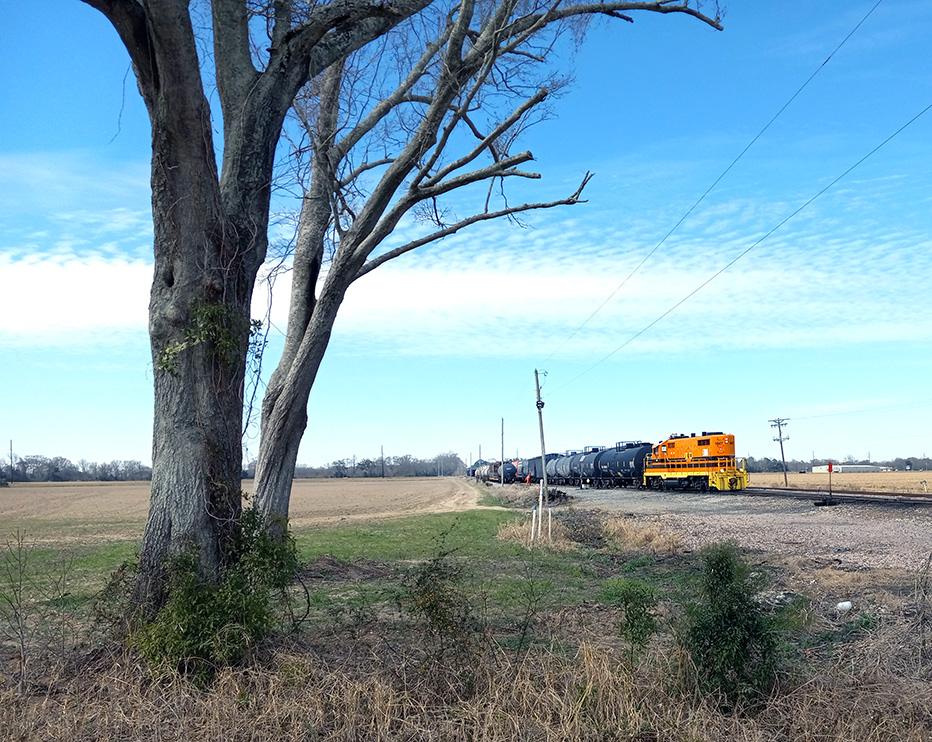 The crew here is likely building a train from inbound interchange traffic (from Union Pacific or BNSF) to bring to some industry.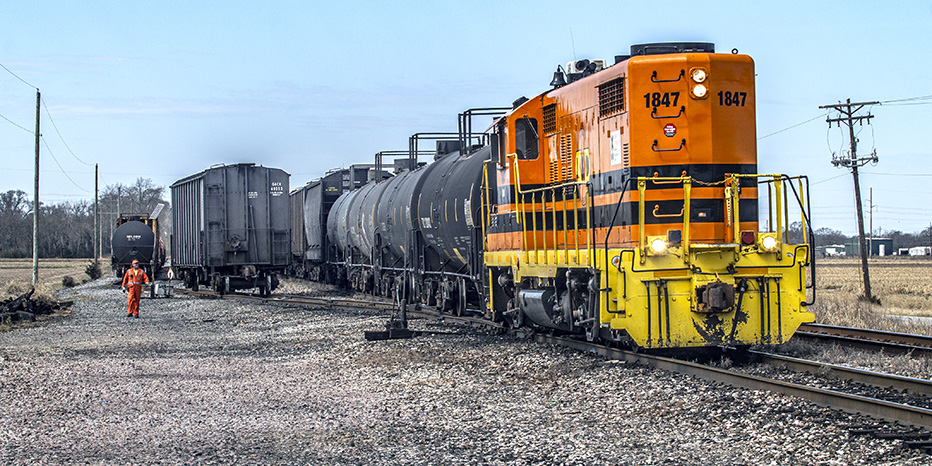 If it's not doing that, then it is almost certainly doing the reverse of that process, building an interchange pickup for UP or BNSF.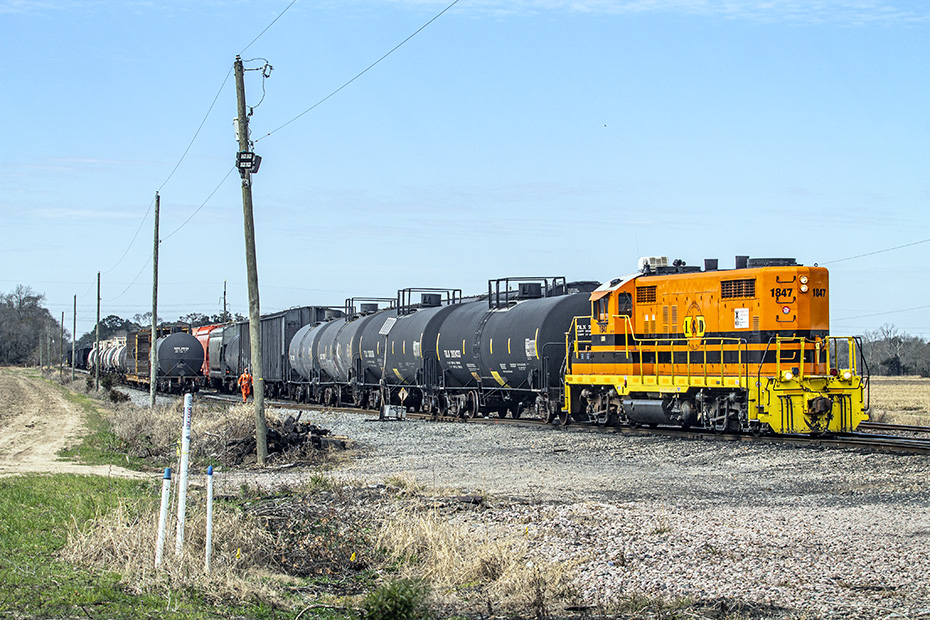 I think that the 1847 started life on the Rock Island railroad.

Here is a wider across-the-field shot of the yard.

That is a cell-phone shot, as are all of the wider-angle images from the yard presented in this essay.
I then went by the Depot in New Iberia and stayed there for a while after I ate something.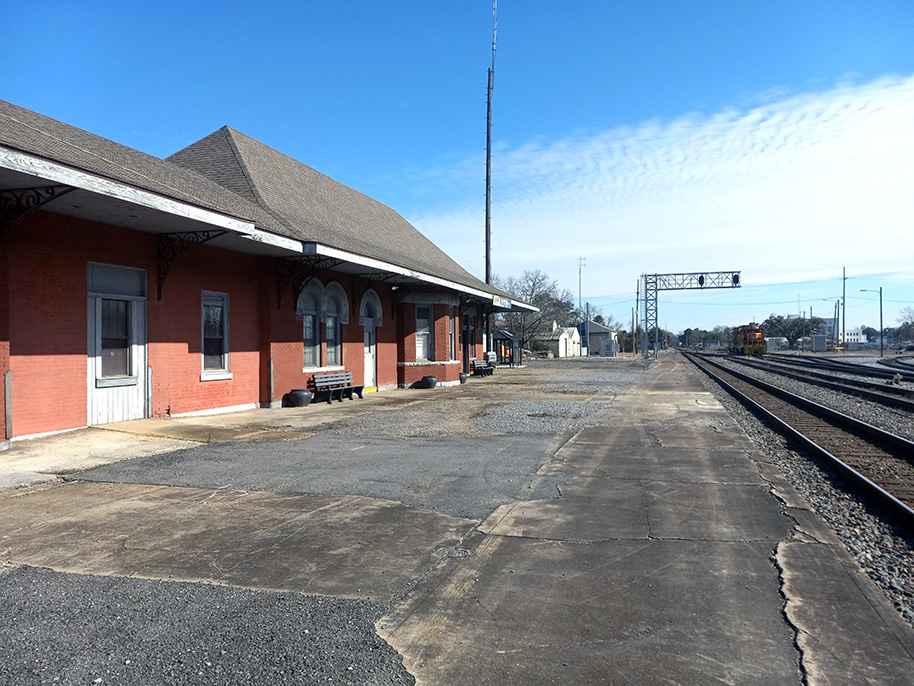 As I look at the old depot and ponder why I don't feel like coming here much anymore, I think about what the pastor said about living life by looking through the windshield and not the rearview mirror when trying to decide what to do right now, either return to the house, wait here for a train, or go somewhere else.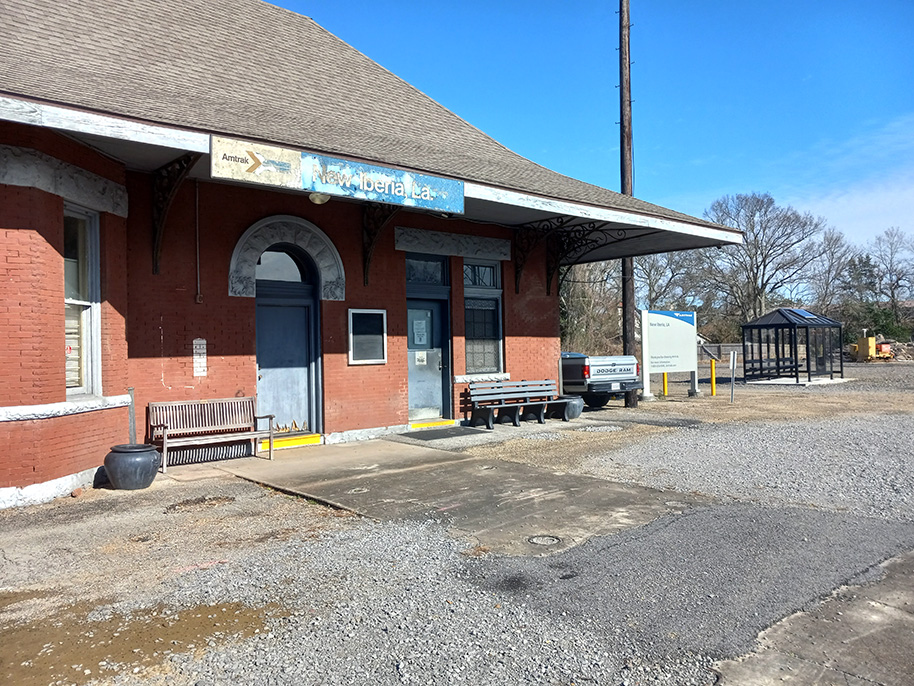 I thought about going east to Baldwin to try to intercept a westbound train, but then I thought about how boring whatever I would see there would be, reminded that my old assumptions from the mid-aughts based on – or on which are based – my habits of train hunting around here, back when BNSF was my preferred railroad, are grossly out of date, now that UP runs no trains except for the local around here.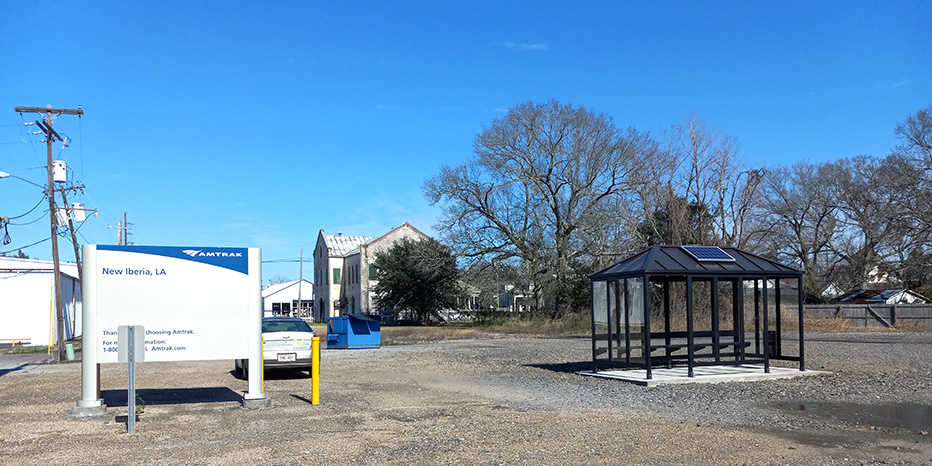 My brain cannot get out of the pattern from more than 15 years ago when BNSF was the generally-more-interesting railroad of the two Class I freight railroads that use this line. Back then, BNSF had a much-more interesting locomotive fleet than UP did, partly due to the preponderance of older locomotives, partly due to the variety of paint schemes, and partly due to them being cleaner!
There was also the matter that the UP was what swallowed by beloved Southern Pacific, even if Burlington Northern and Santa Fe essentially forced its hand by merging, and the related matter that Burlington Northern and Santa Fe were, to me, exotic railroads.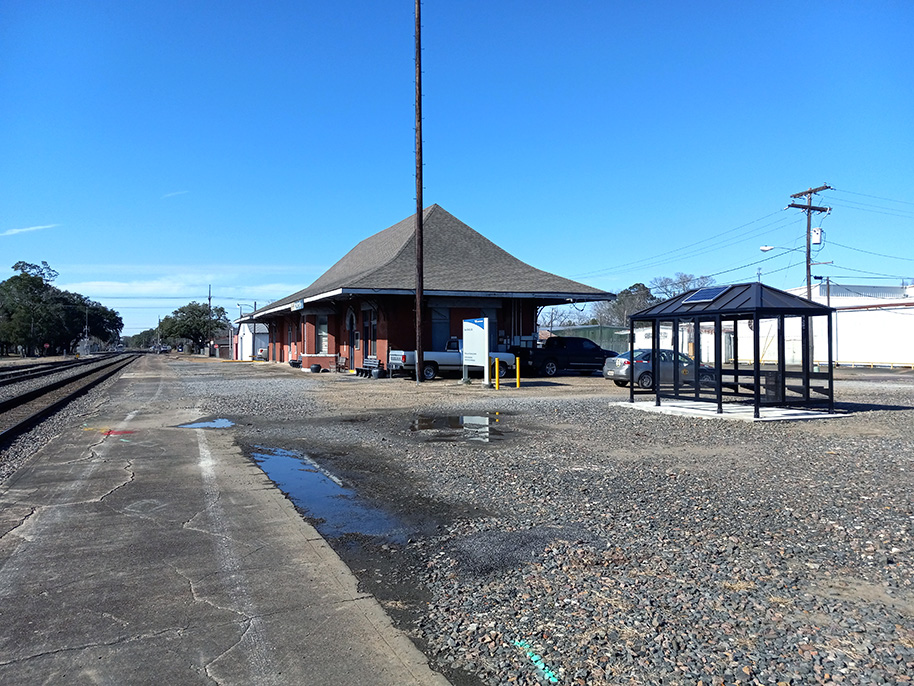 But, since no more recently than 2012, even not considering the local trains, I have generally enjoyed UP trains here more than BNSF trains here.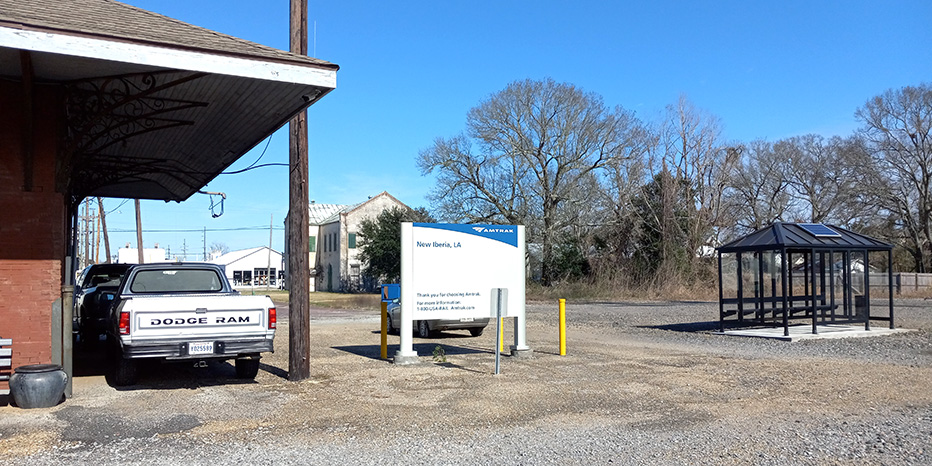 But the brain is a creature of habit!
And, aside from New Iberia Turn, which doesn't run today anyway, there are no more UP trains around here.
So, anyway, I didn't go toward Baldwin.
I went somewhere else.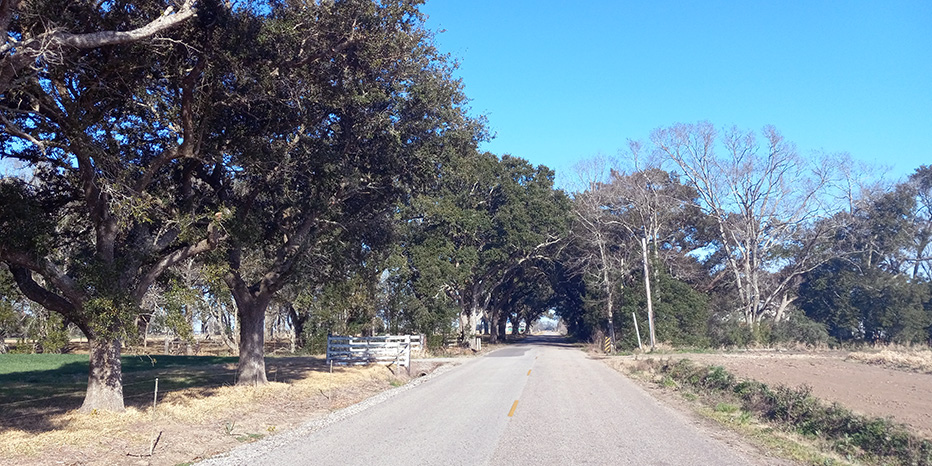 I went to the Port Of Iberia and then took the road through at Emma for the first time in years.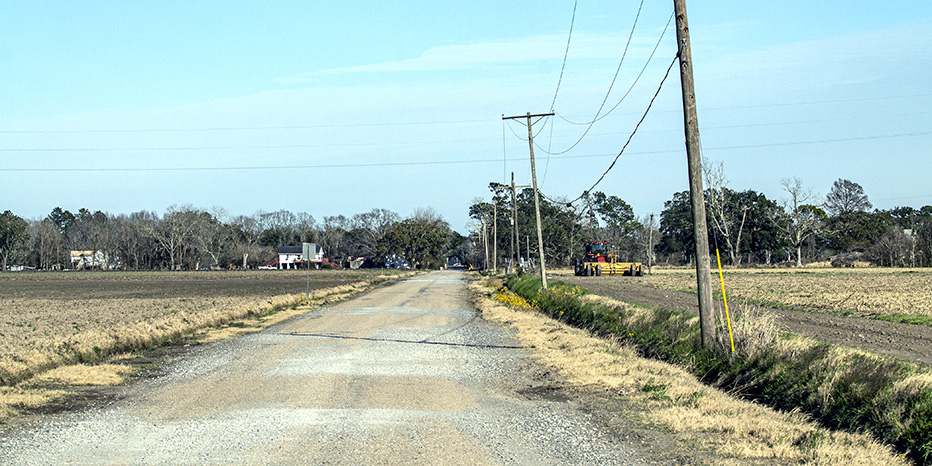 Apparently, that bridge that had had the road closed for years has been repaired!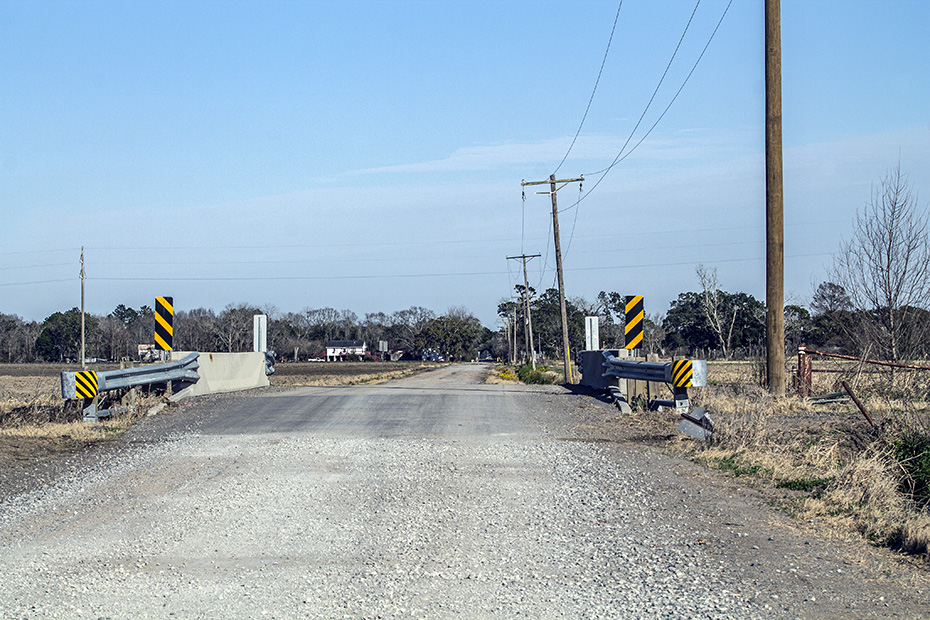 This provides an important through route for these sparsely-populated villages, because the nearest alternative route is long and circuitous.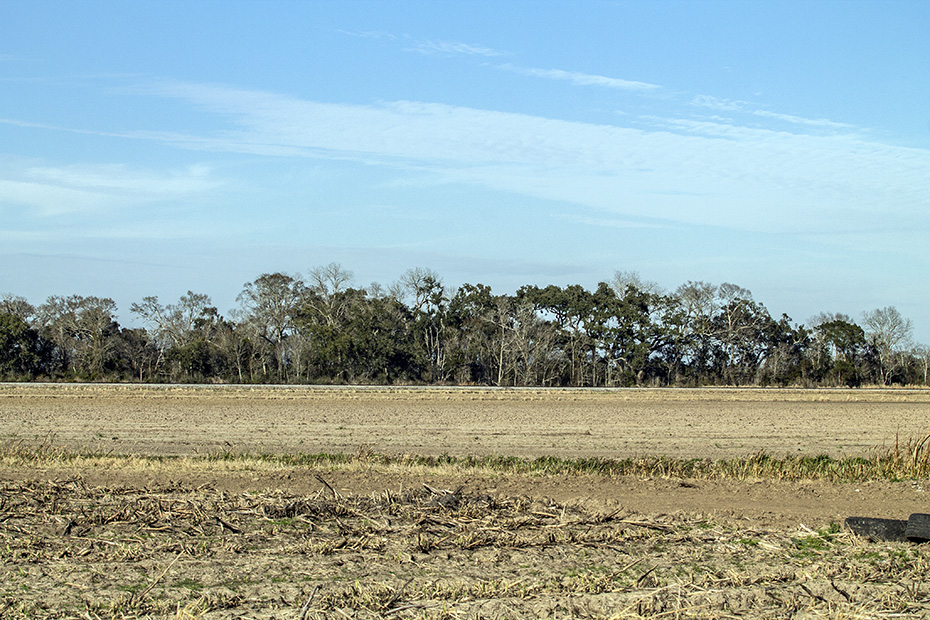 Yeah, that's the view of the track here, the Midland Branch, which is one of the best views – and, until I discovered another, the best broadside view – on this line that was difficult or impossible, due to this road closure, to do for the last few years of the rice mill operating, and, now as there are no more trains here, it is possible to get here again.
Oh, well.
Here is a final view, a cell-phone view, of one of the bridges here, which is how this road connects to this other village to the west.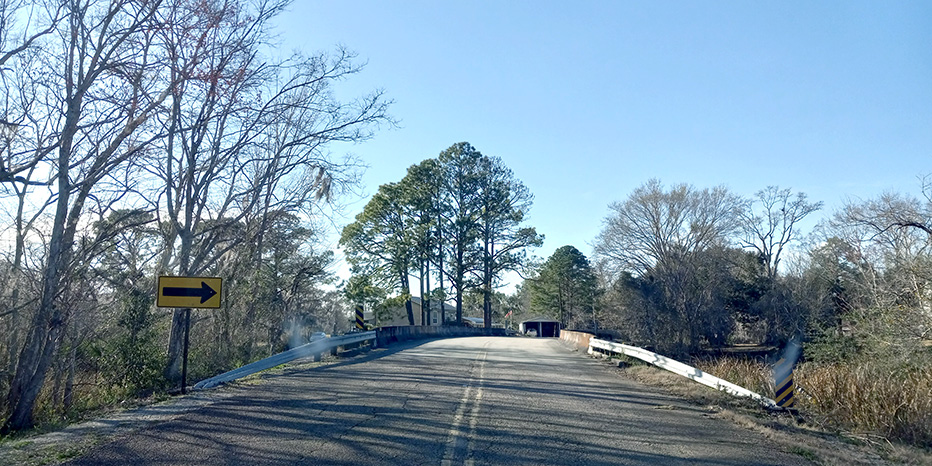 That is all.
Please always remember that the onus is always on the person who desires to make the unnecessary sensory assault – like emitting cigarette smoke at people – to verify if it is okay to do so.
Peace.
Jim