Greetings, and welcome to the July 2012 Sampler essay. This one follows a pattern similar to that of the previous month, particularly in the fact that it covers the area from Saint Mary Parish to New Orleans inclusive, with pictures of the Chip Local and other trains on the Lafayette Subdivision and pictures of trains in New Orleans on Sunday mornings.
As mentioned in the "April 2012 Sampler" essay, in April 2012, I began the practice of traveling from Morgan City to New Orleans (or Jefferson) on Friday afternoons, a practice borne from the unsustainable professional-and-living situation that I had at the time, a practice that would last until the early autumn and be permanently ended once my tour of duty near Berwick Bay ended in early November.
Some of the days depicted in this essay are of that pattern.
Saturday, The 7th
Yeah, apparently, I didn't take out my camera for the first six days of the month, even though the Chip Local would have been running on two of those days, or maybe it didn't, or maybe I wasn't able to photograph it, or something. I don't know. What I do know is that I was in Saint Mary Parish that weekend; apparently, it was once again my weekend on call. After photographing the westbound Z train at Patterson, an image of which I may post on Facebook, I visited the farmers market in Morgan City.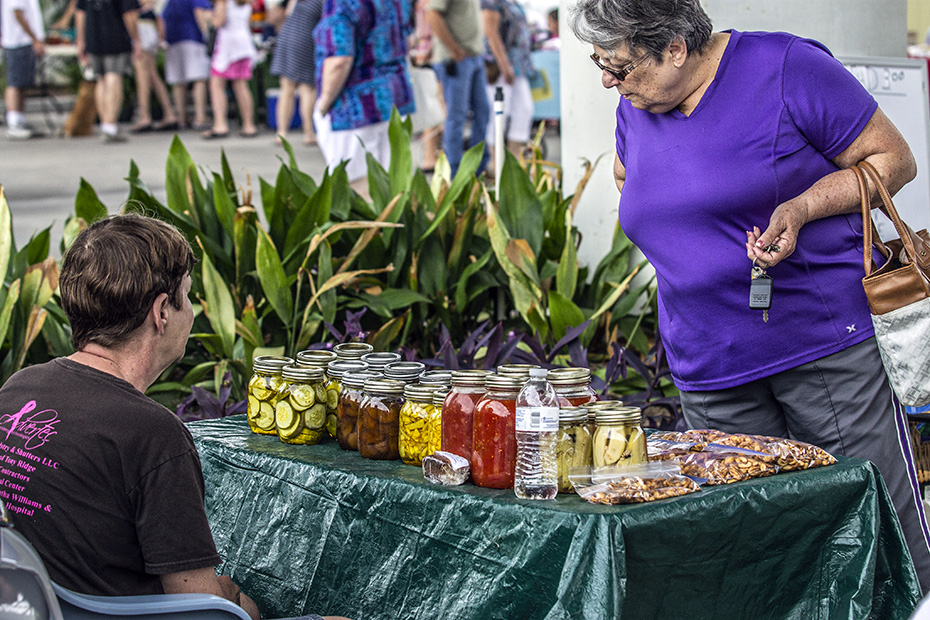 We really do need to do more local production of food.
Wednesday, The 11th
I am again back in Patterson, again at Cotten Road, where I made the shot not shared here on the 7th, and here is a westbound BNSF Railway manifest train at this location.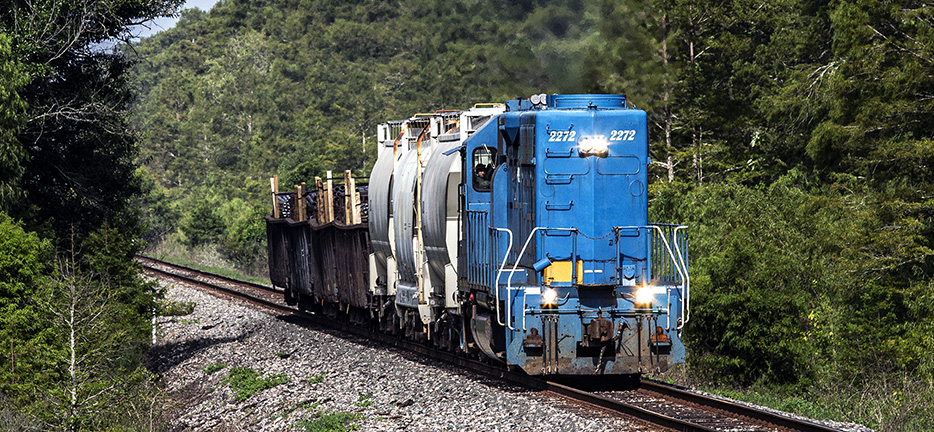 I got some pictures of the Chip Local at Boeuf on this same day, but, apparently, I didn't chase it westward. I guess that I was already getting tired of it, getting tired, or wanted to go to the gym, or something.
Friday, The 13th
On this day that I got shots of a black cat in the siding at Berwick, I got some shots of the Chip Local arriving back at Avondale.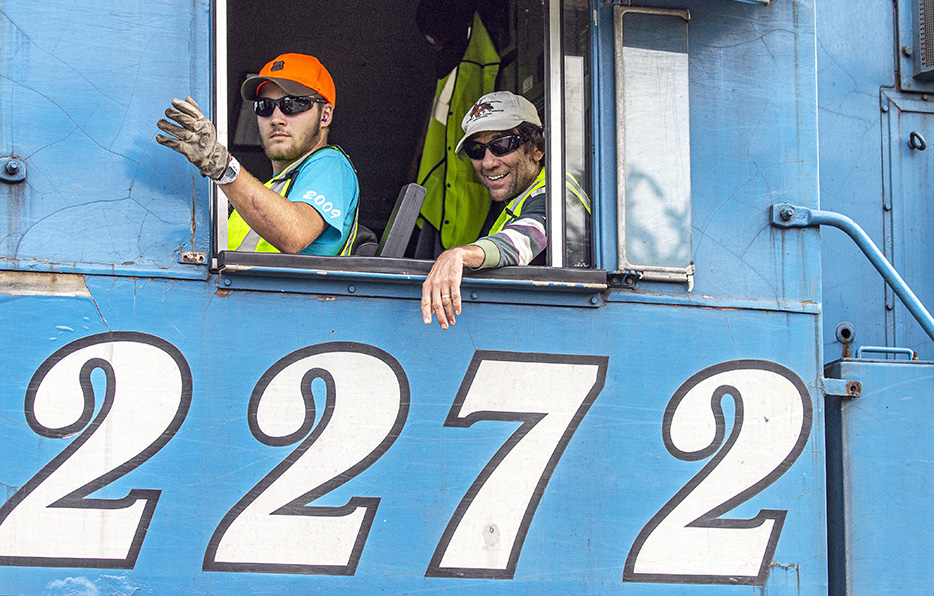 That's classic Chip right there.
Sunday, The 15th
It's a Sunday morning, and I must, especially as I am taking so many pictures in Bayouland, where I also was taking pictures five years to the day before, during the week, reestablished my staked claim about being a New Orleans person, and, so, here I am out on the NS Back Belt in New Orleans taking pictures.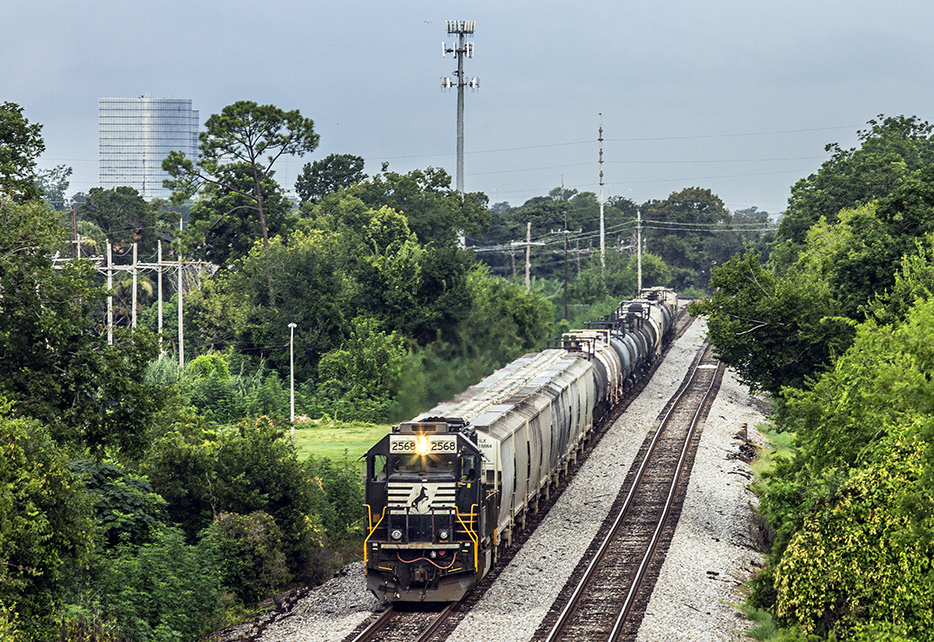 That's Norfolk Southern Railway's morningly transfer run to-from the Canadian National Railway returning to NS Oliver Yard as it passes through City Park, and the view is from the old Wisner Boulevard overpass; the new one has a damn fence here, making this shot no longer possible, which is a shame, as it was one of the better views of trains in the New Orleans area.
Wednesday, The 18th
Unfortunately, this was all that I did of the Chip Local on this day.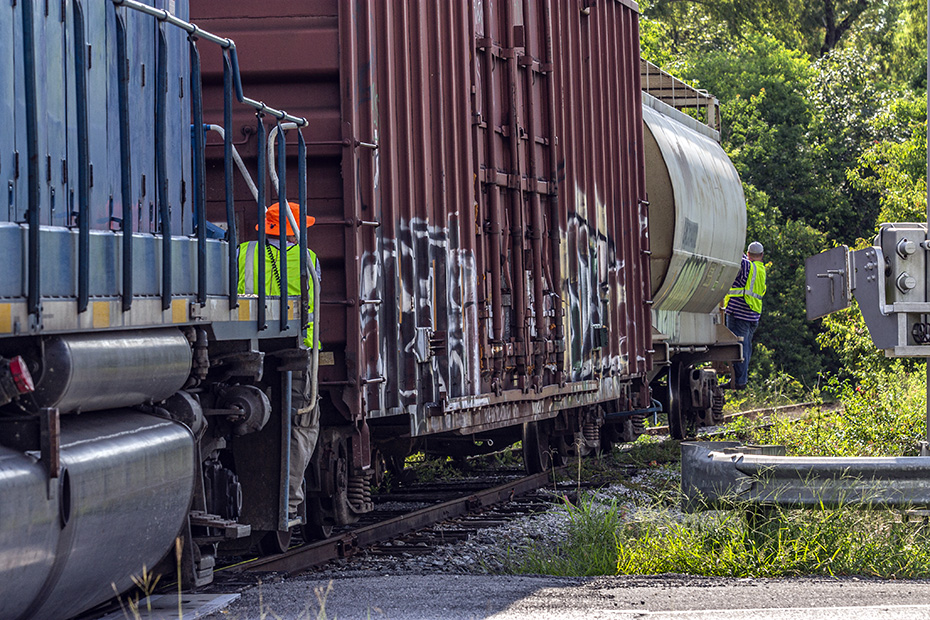 I don't know why I didn't get any better shots.
Friday, The 20th
It was rare that I got to see Union Pacific Railroad train MAVBT, because it usually ran through my area at night and would get sunlight sometime after its work in New Iberia was done, but here it is at West Gibson at around the crack of dawn.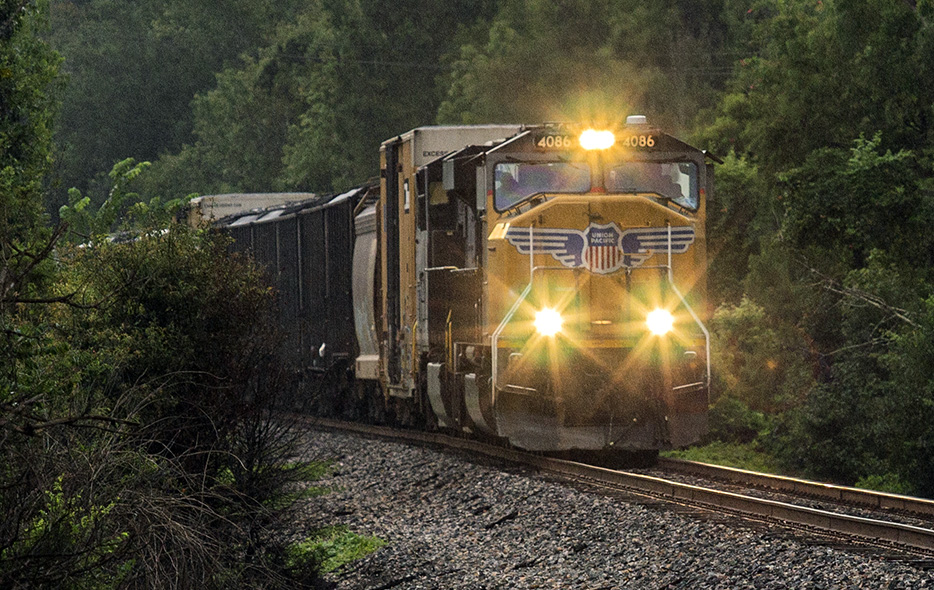 The MAVBT was a "mixed" or "manifest" train from Avondale, Louisiana, to Beaumont, Texas, with setouts and pickups in New Iberia for all interchange between UP and the Louisiana & Delta Railroad except for that that the L&D's Schriever Job did. The train and the LLD51, the old Chip Local to Morgan City, were abolished some time around the beginning of 2019, and the functions of New Iberia interchange and all of the LLD51's function were replaced with a New Iberia Turn that makes three round trips per week.
Sunday, The 22nd
This was a bittersweet weekend.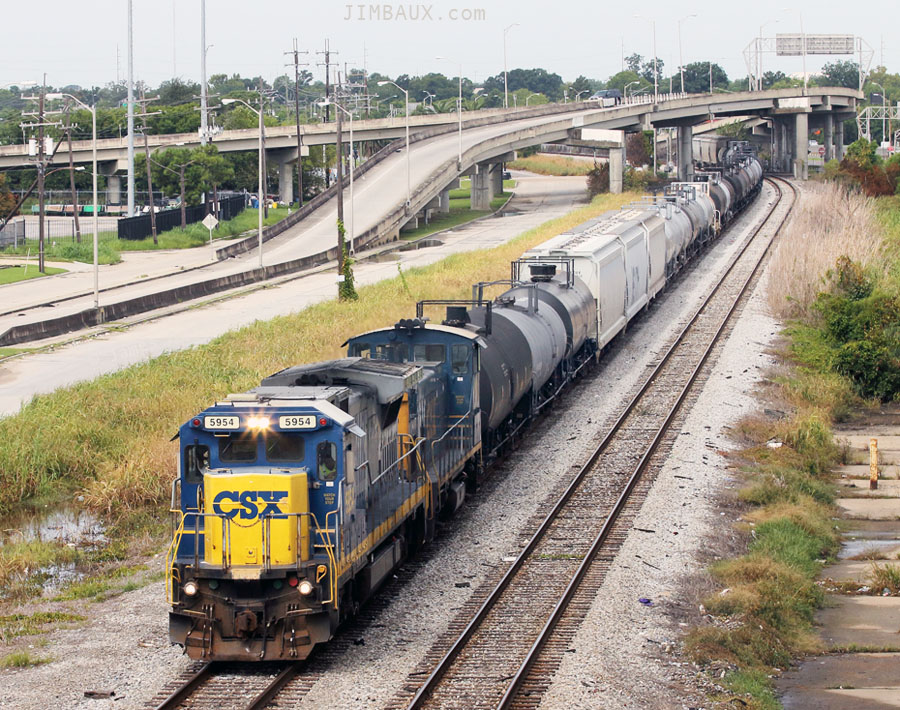 I remember this day well, and, sometimes, I wish that the people who come to mind when I think of this weekend would just forget that I exist, like maybe assume that I died around 2009 or so.
Wednesday, The 25th
President Obama visited New Orleans on this afternoon, and many photographers photographed him, and for good reason, but 75 miles to the southwest, Chip was hard at work, and, partly since nobody else would do so, I photographed the 62-year-old former Southern Pacific conductor as he worked a big cut of loaded pipe gondolas at Patterson Pipe in Morgan City.
Chip had not been this far west since Friday, and he pulled nine empty pipe gondolas from the pipe yard today, which was the most I had ever seen there, until he set out 11 there! Apparently, according to Chip, the pipe yard was to be doing more business, and the job would once again be working on Monday to accommodate this increase in traffic and some new business with tank cars in Schriever, but I don't know if that ever happened.
On this day, I caught the INOLB – Intermodal, New Orleans to Long Beach – coming through Berwick before I caught Chip at Patterson Tubular, where, here, you see him setting out 11 loaded gondola cars after pulling the nine empty cars that are behind the loaded cars.
The LLPX 2272 was serving as the power. Before I got that picture, I got a picture of Chip smiling that got plenty of positive response when I shared it on Facebook.
Actions of the President of the United States (regardless of who it is or who it will be in any given term) surely deserve attention both photographically and textually, but don't the actions of Chip and men and women like him, too, warrant attention? Afterall, the products that you use or at least the machinery and supplies used to make them get to where they need to be – and get to you – because of people like the railroader that you see pictured here.
Is there someone like Chip in your area? If so, and if you're not documenting that person's great work, get to it!
Friday, The 27th
Two days later, Chip is bringing five more loaded gondolas for Patterson Tubular – and nothing else – to Morgan City.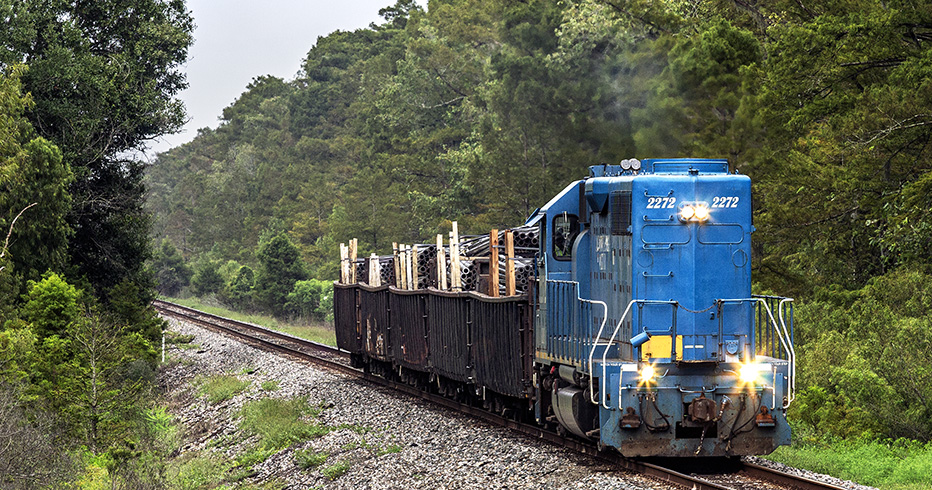 In retrospect, it's easy to see why, once the business at Patterson Tubular and North Boeuf dried up, abolishing this job and doing the Raceland-L&D interchange some other way became the sensible course of action.
Sunday, The 29th
It's a Sunday morning, and, once again, I am chasing trains in New Orleans. This time, I was able to get a shot that really said "this is New Orleans" more than what I usually photograph in New Orleans does.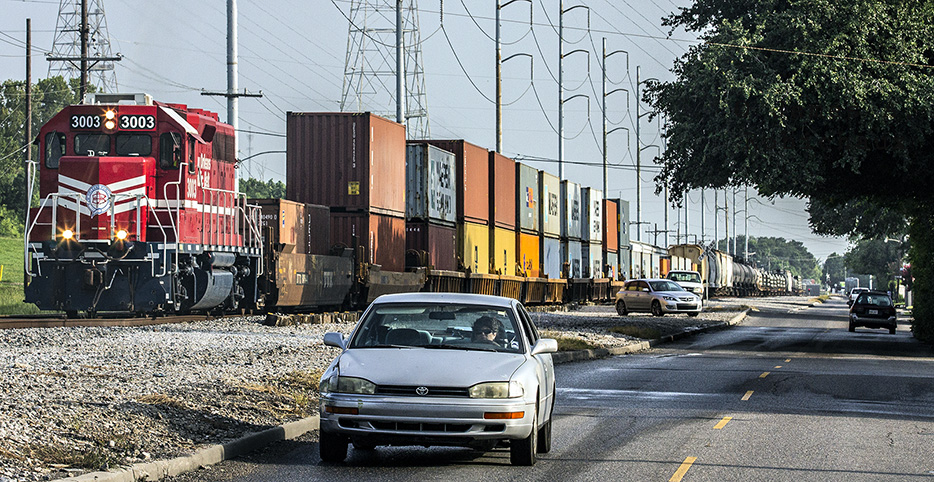 That's a New Orleans Public Belt Railroad job, with NOPB 3003 as power, pulling a long cut of cars from CN Mays Yard, the former Illinois Central Railroad yard in Metairie, to NOPB's Cotton Warehouse Yard, the NOPB's main yard, in the Port Of New Orleans, where those containers are going.
I wish that I could have gotten more images like this one in my time in New Orleans, but the NOPB could be difficult to photograph given that it didn't use the same kinds of radio frequencies that the other railroads used.
Monday, The 30th
Back in Bayouland, I get a wildlife shot in Swampland.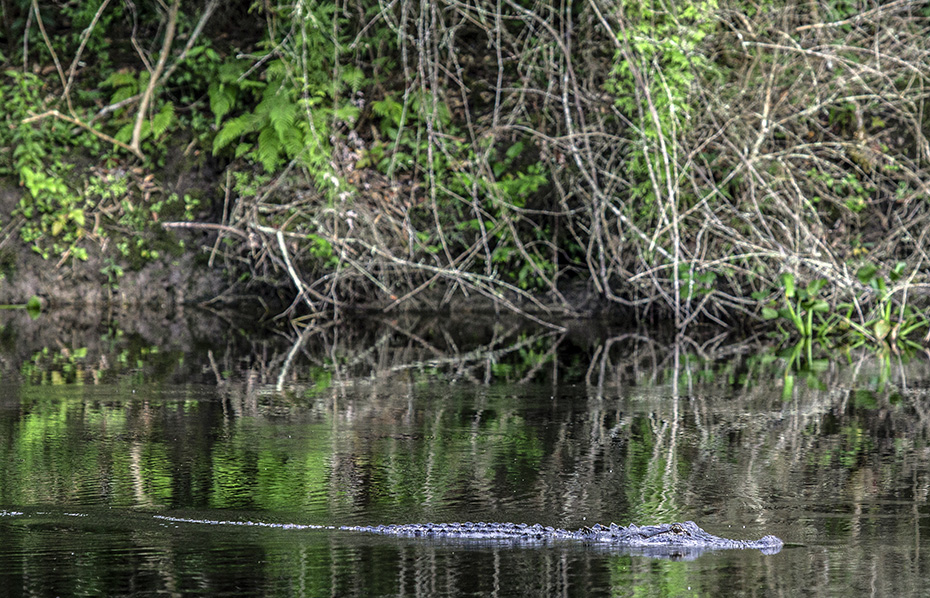 It's neat, but it's not as neat as what I did in exactly the same area five years to the day before.
That's all.
Jim