I don't know.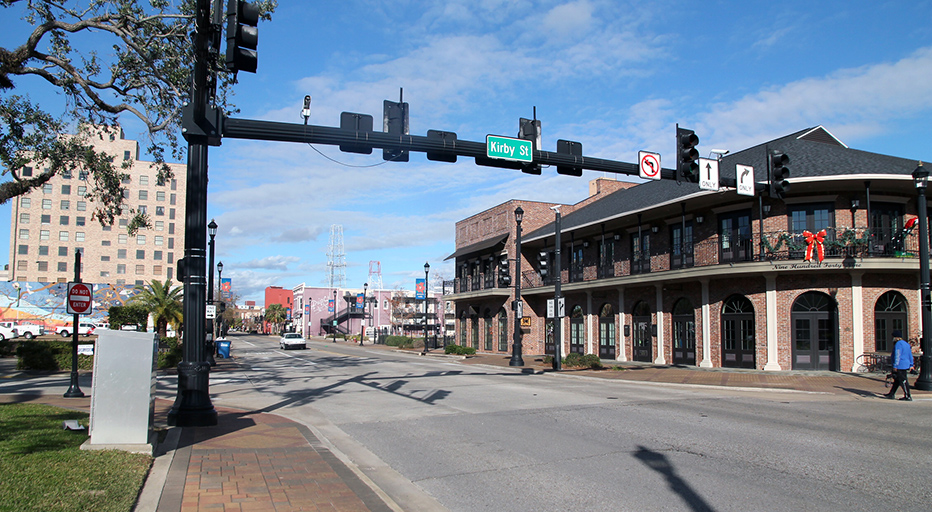 I seem to recall that, on this day after I went foaming in nearby Beaumont, Texas, The Duke was going to Walmart downtown and dropped me off in downtown Lake Charles with my camera.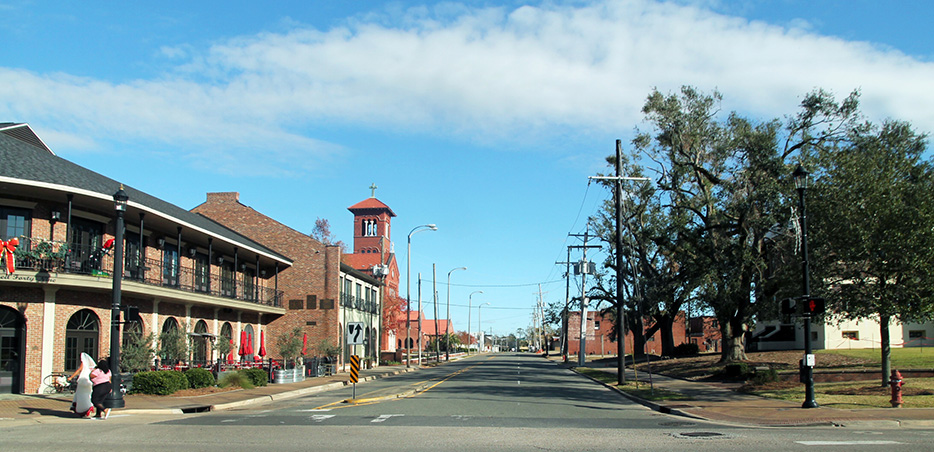 Don't ask me what these buildings are.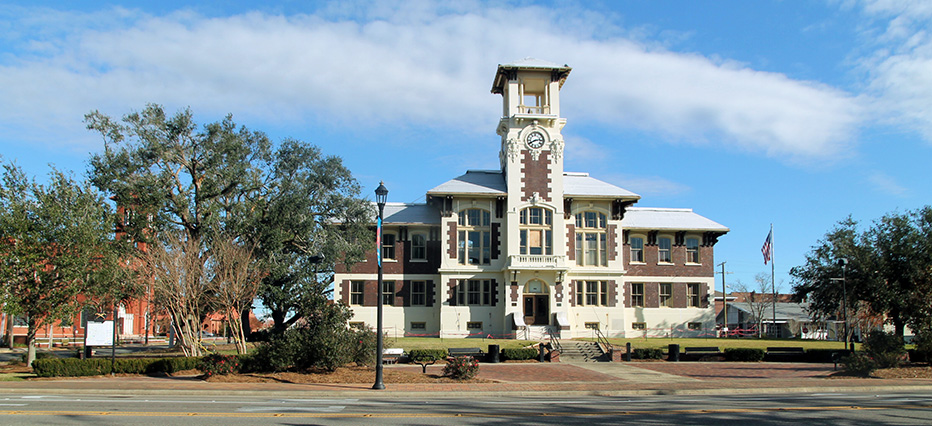 You can look them up on Google satellite view.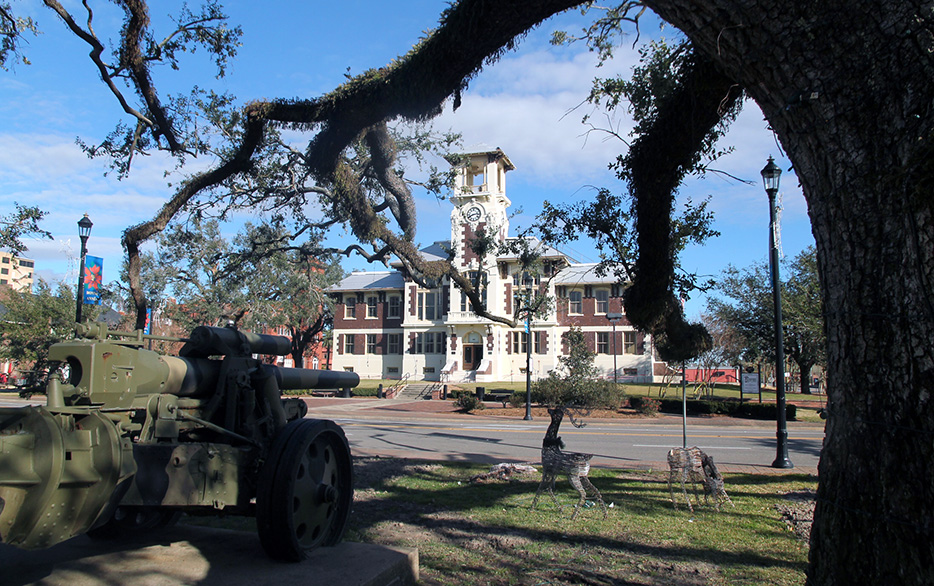 In retrospect, I am glad that my time in this place was very brief, that I didn't have to permanently move there.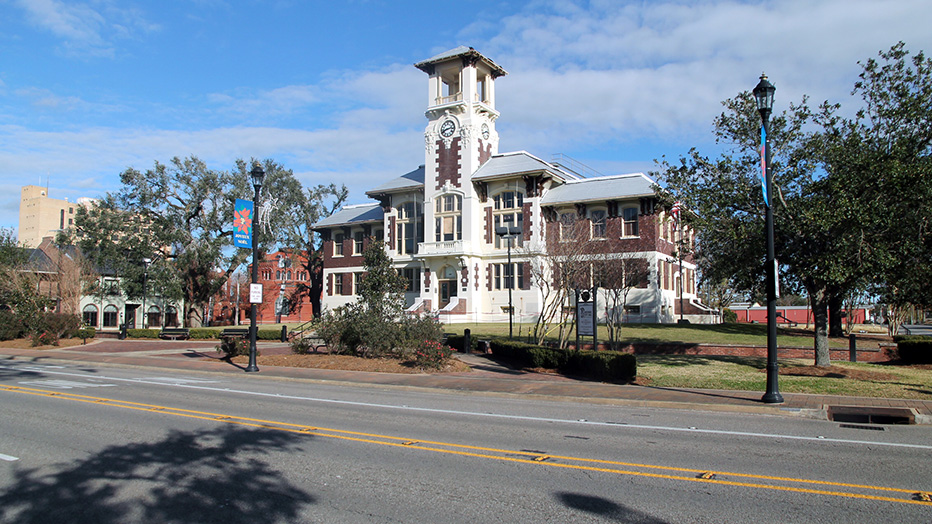 This is Ryan Street, a neat area.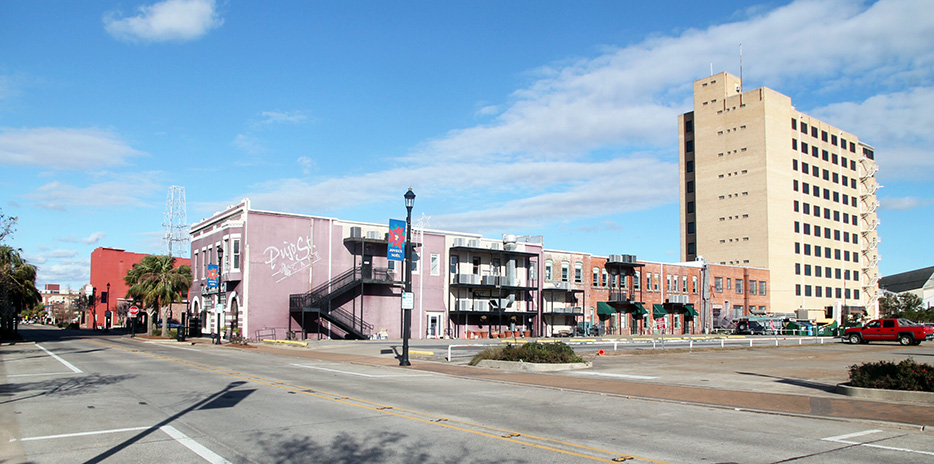 This place is not entirely terrible. It has some cool parts.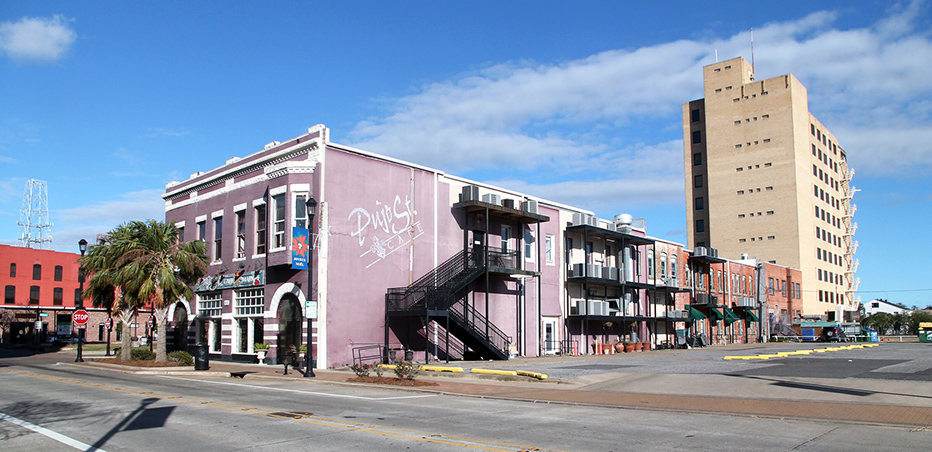 You can see some of the damage from Hurricane Laura.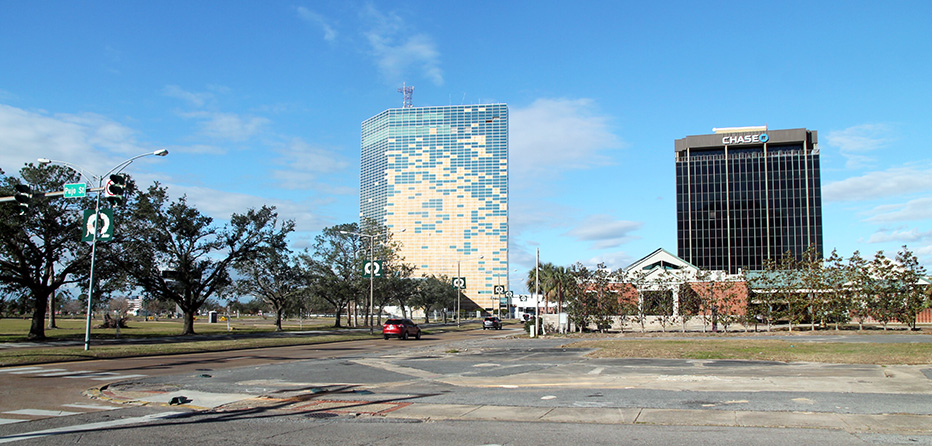 I am near the convention center.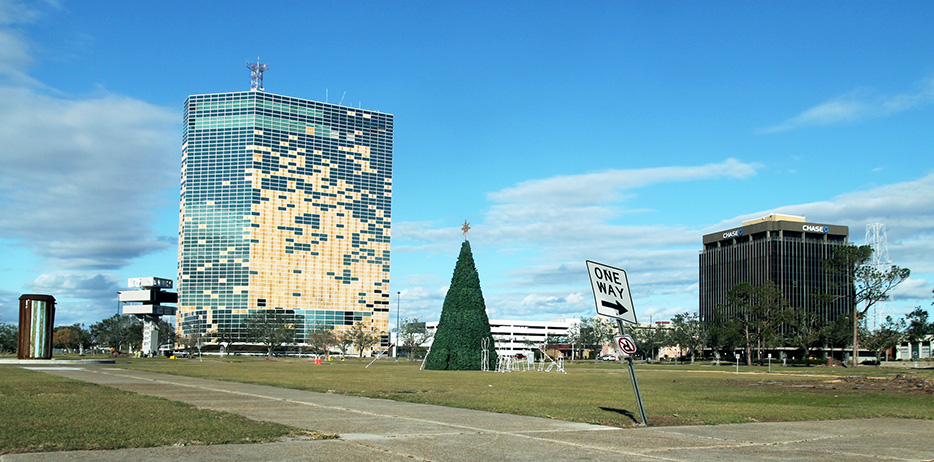 I came to this area in the spring of 2009 to judge projects at a social-studies fair, which I thought was weird, but I appreciated that I was valued enough to be asked to do this.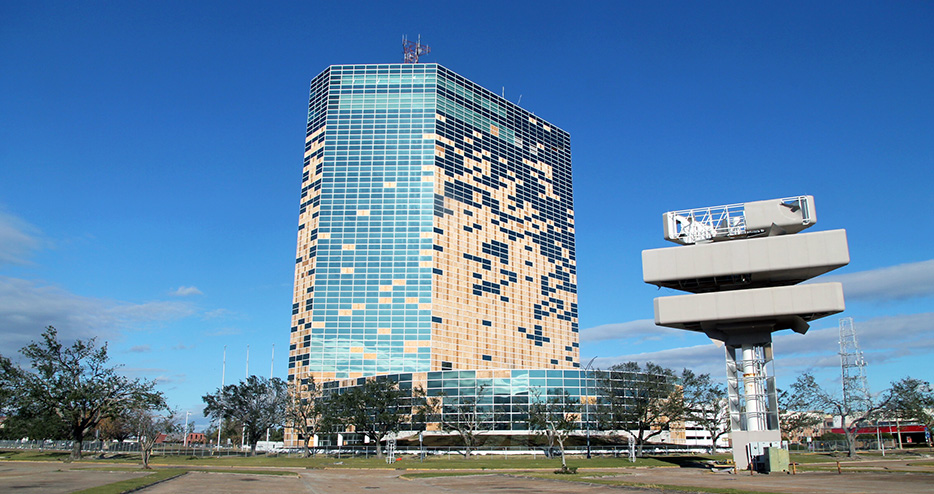 Here is the lake.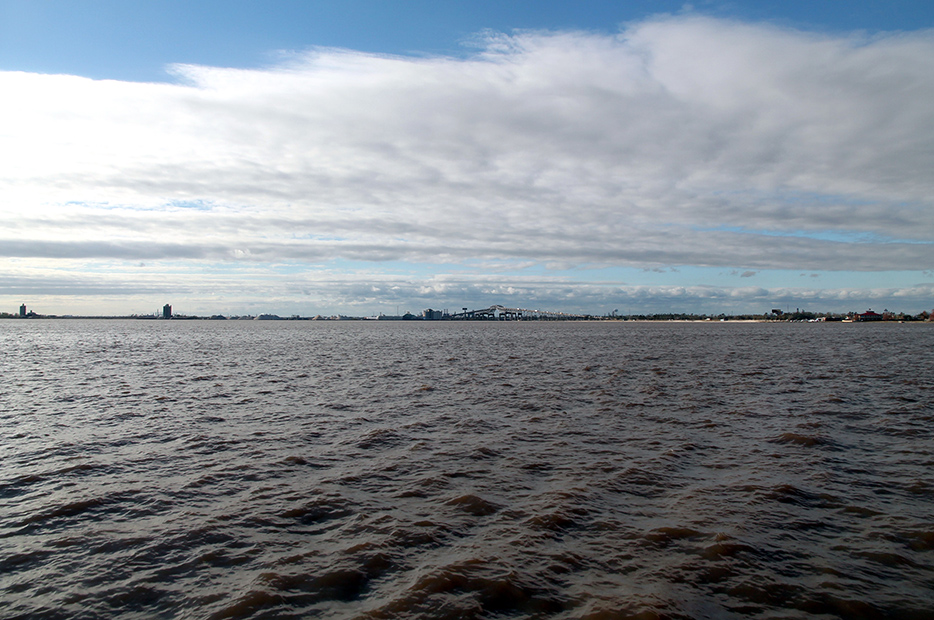 That is the infamous dangerous I-10 bridge.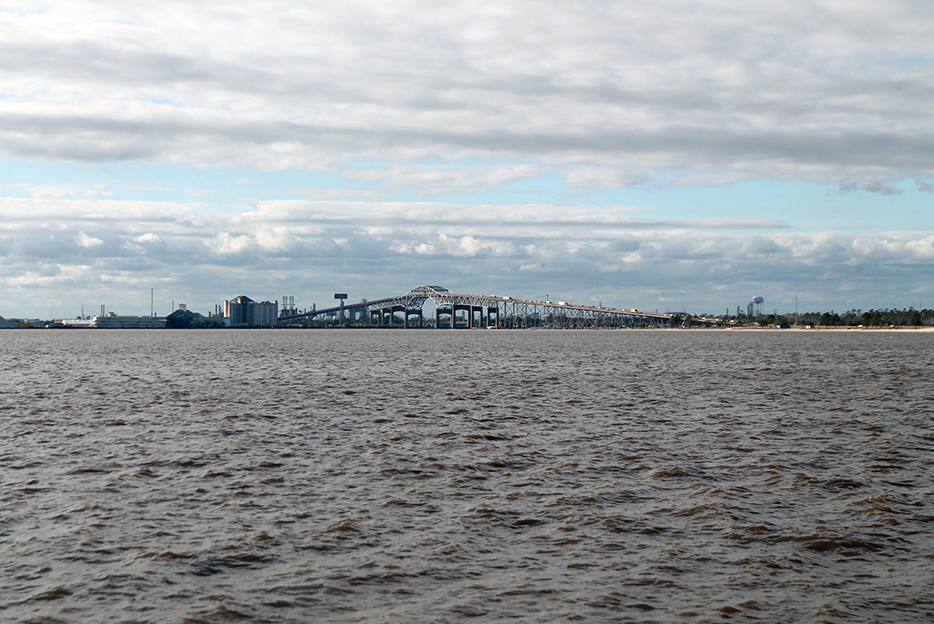 The lake and the city have identical names.
I guess that I enjoyed the walk.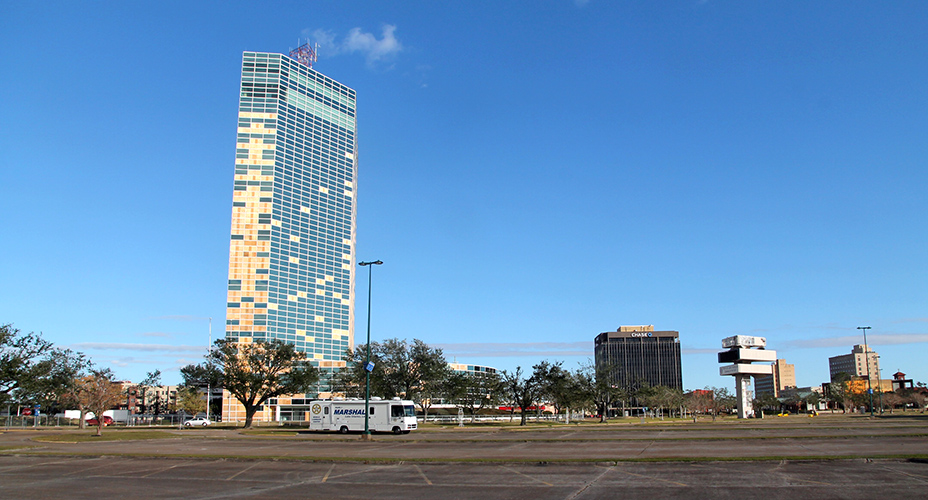 That structure at the left in the below picture is the convention center.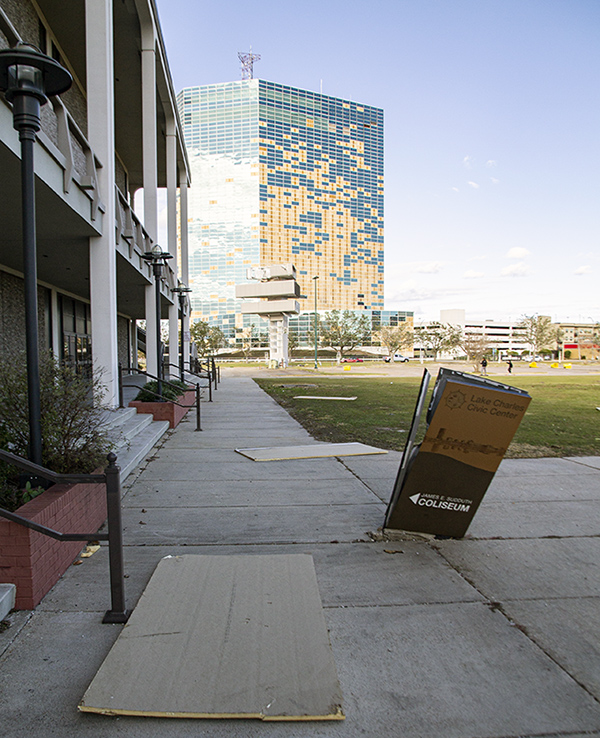 That's all. The next day, I would get my first pictures of Port Rail action of a train coming out of the Port Of Lake Charles, as I thought that that would soon become 'my' train, and it was, for a few months.
Jim