Wet And Scratched
So, today, Wednesday 10 February 2021, a day after I photographed a lumber movement on Port Rail for the first time, I photographed another lumber movement on Port Rail. I got wet and scratched in the process.
Yes, we'll get to the pictures, but, first, you must see some tweets from friends!
There are so many pressing problems that we must address now.
Plenty of people – perhaps, tragically, a majority – of the people around me are just plain evil.
There is too much drama, man.
So, anyway, at 09:33, here I am in the rain by Lake Street.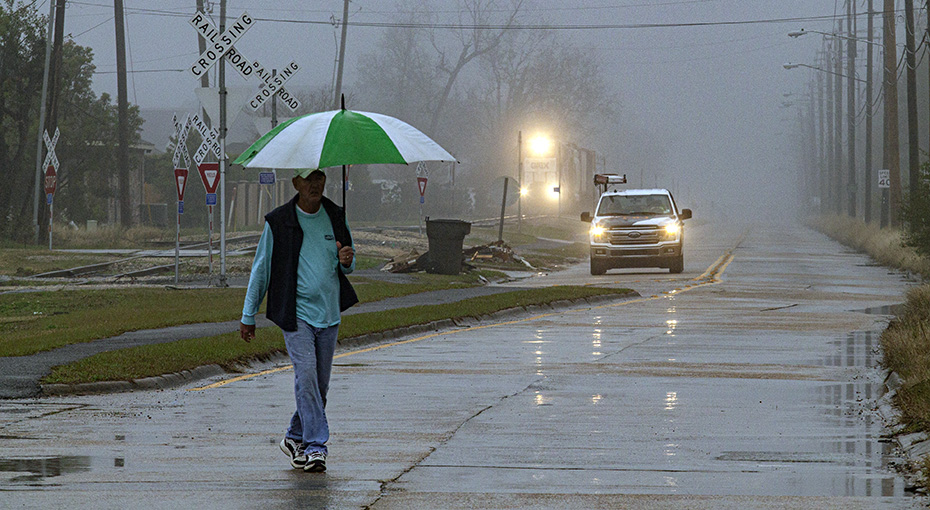 Hey, look! It's a train!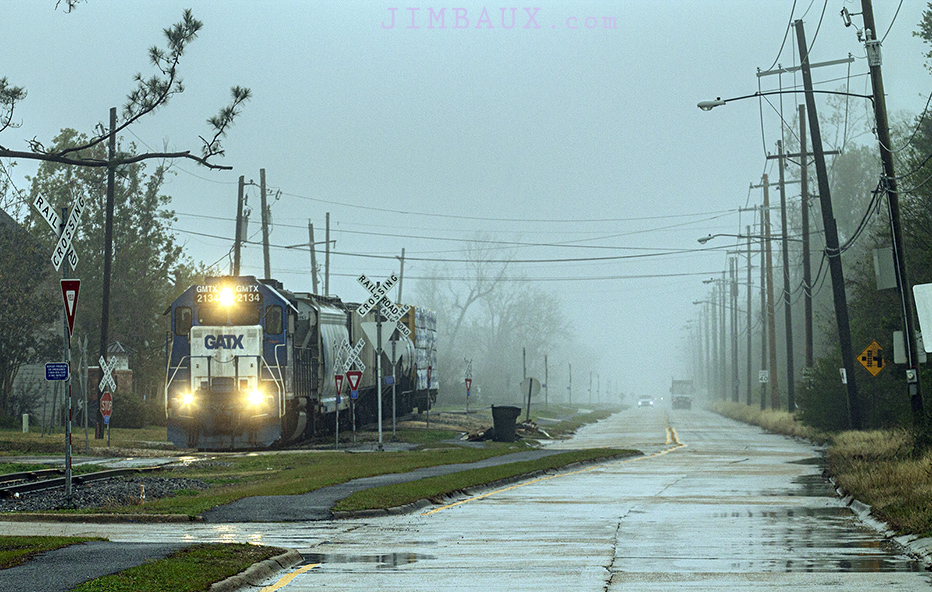 It also has a centerbeam flatcar loaded with lumber on it!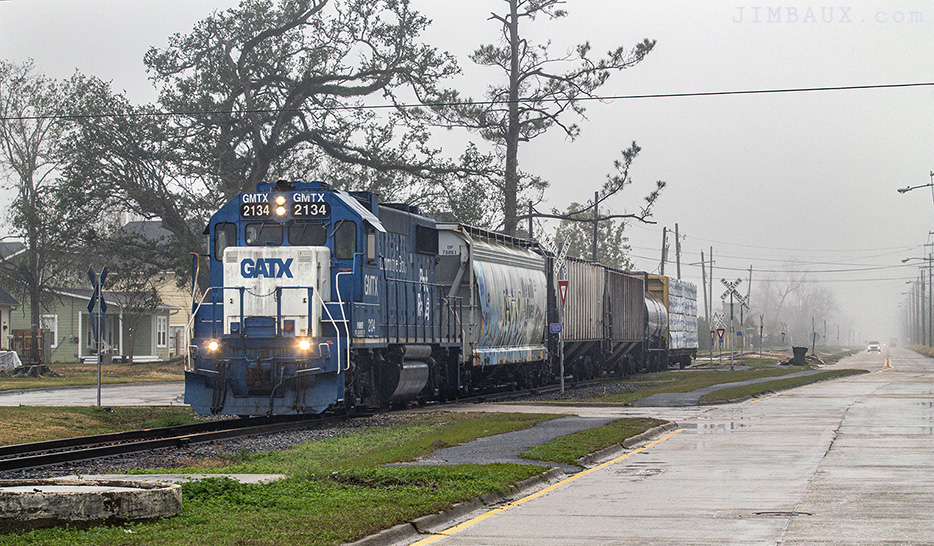 I rather like this shot, despite that godawful graffiti.

This is the car that I saw and photographed entering the port on Friday.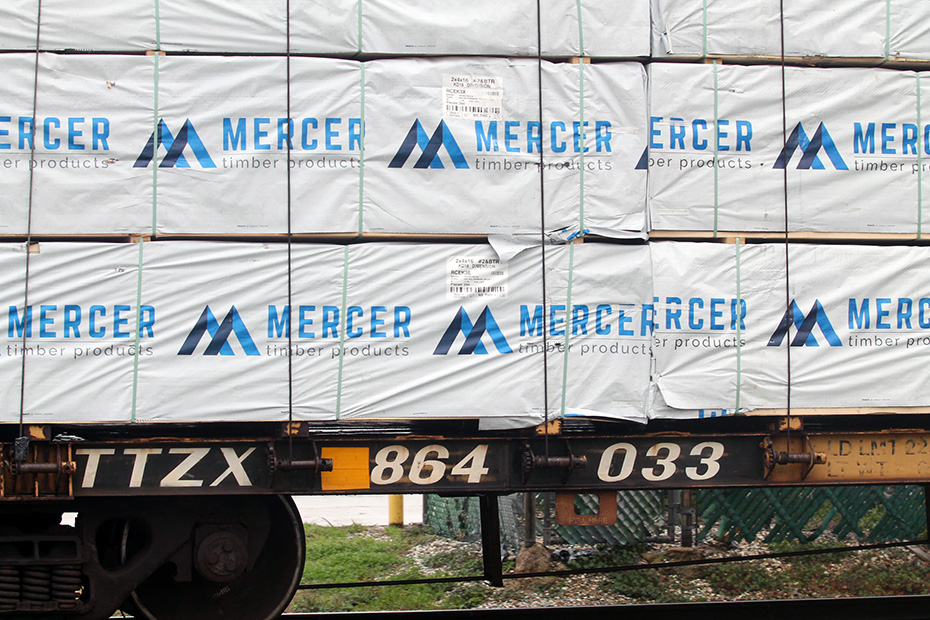 This is some German lumber!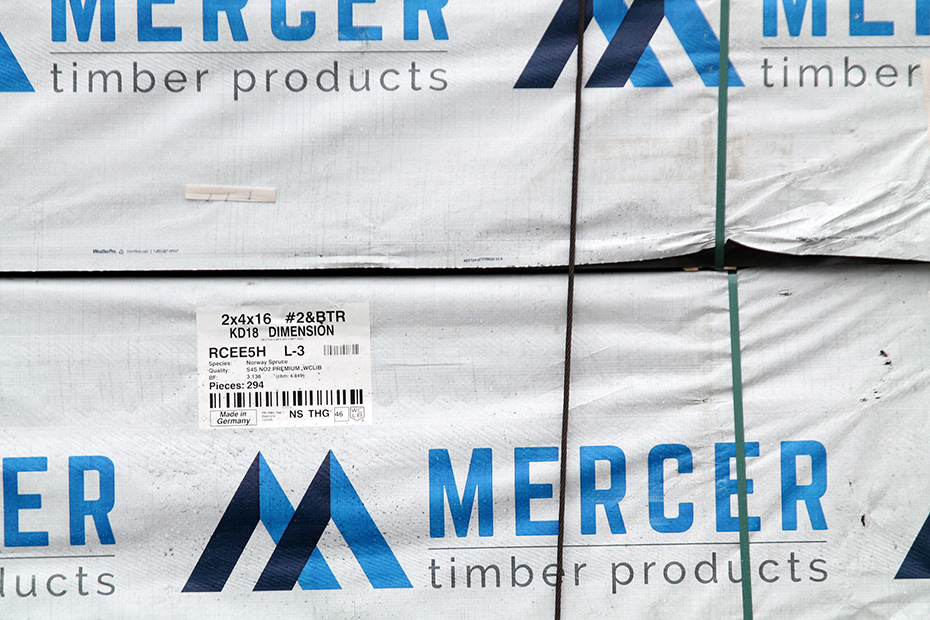 The train crosses Lake Street.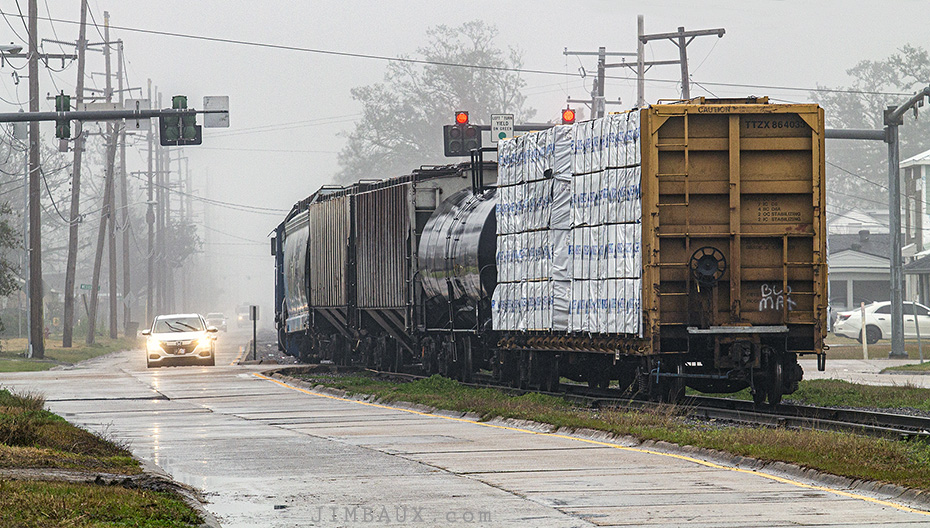 Next, I am west of Stanton Street along West Sallier Street.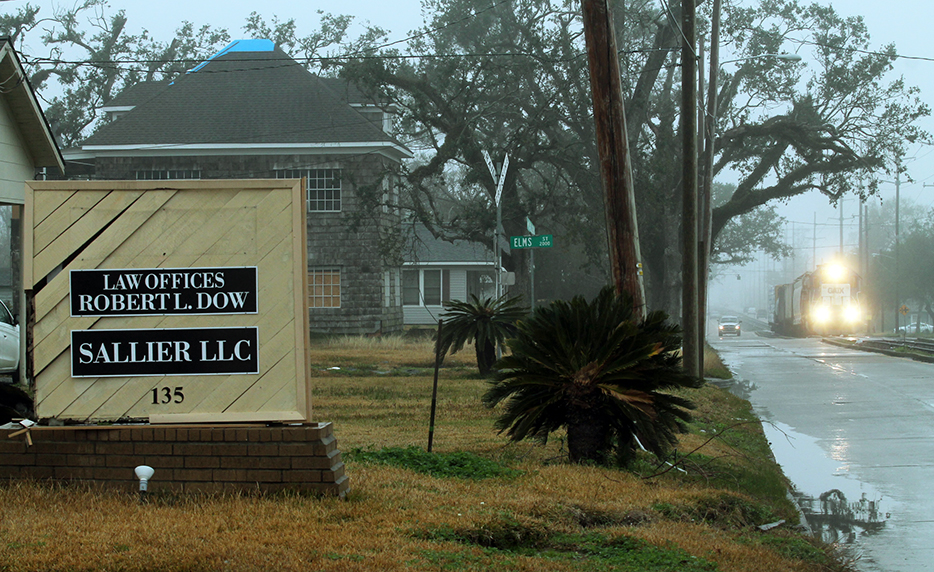 I think that that white truck is the truck that splashed me, getting my jeans wet.

Gosh, look at – if you can find them – these greyish automobiles on this very foggy grey day with no headlights on!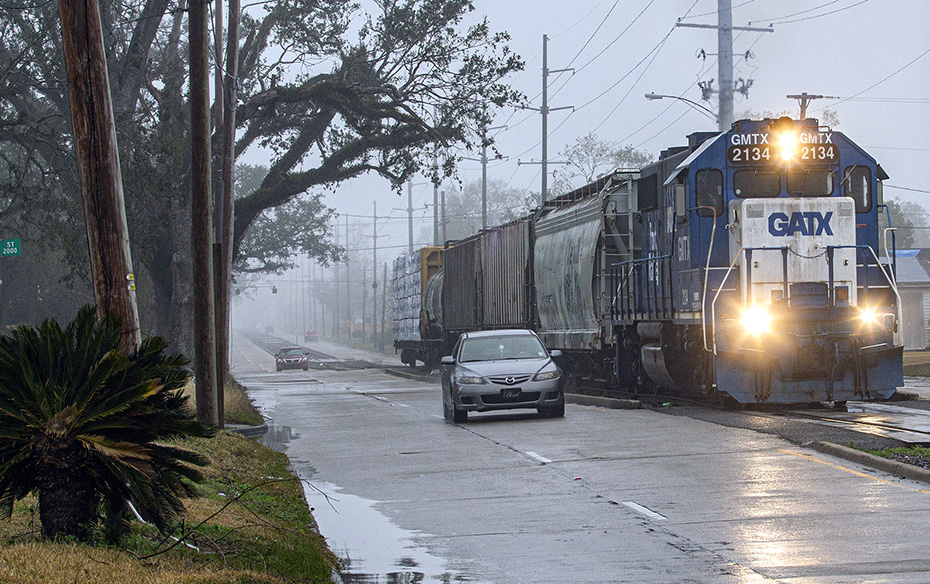 Slap tickets on them, please.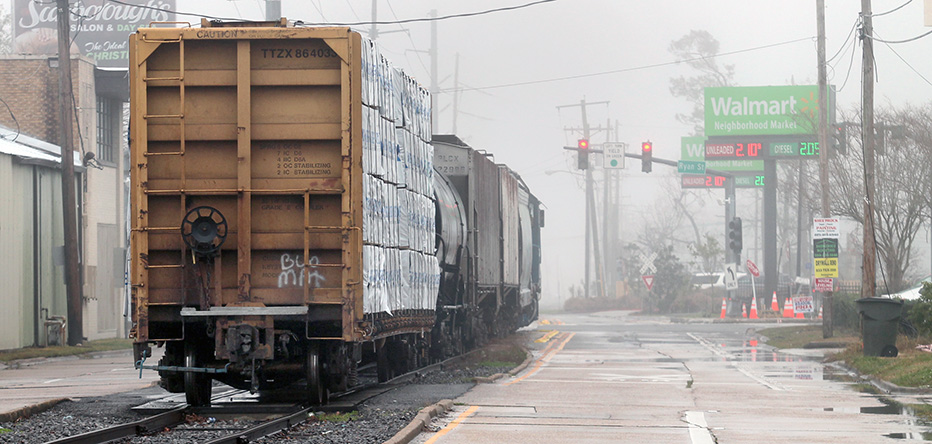 All cars on the train appeared to be loaded except for the tank car. It, too, has a "2922" placard on it, just like the cars that I saw yesterday. I should get the car number off of it in order to see if it is the car that I saw yesterday. It's okay if I don't get more shots of this train.
But I did get more shots of this train. I went to 5th Avenue.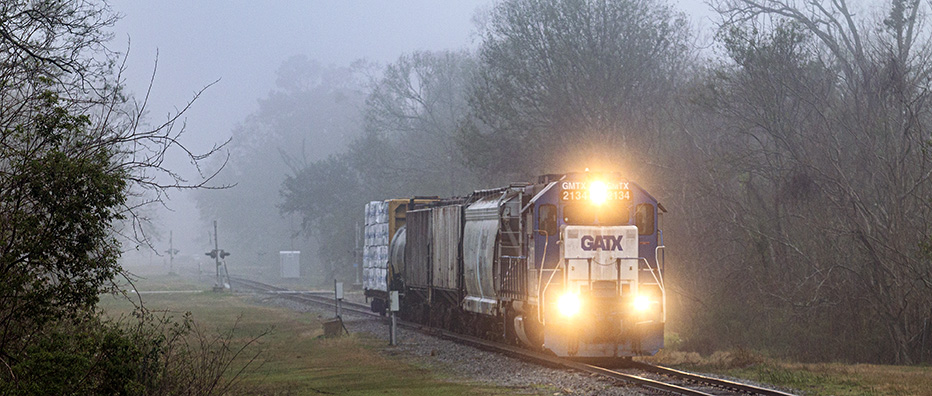 Wow, it's foggy here!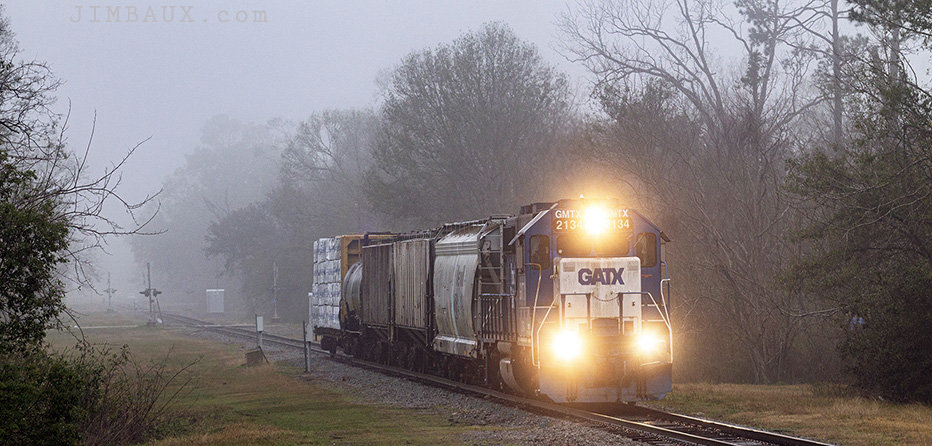 Isn't this neat? I think so.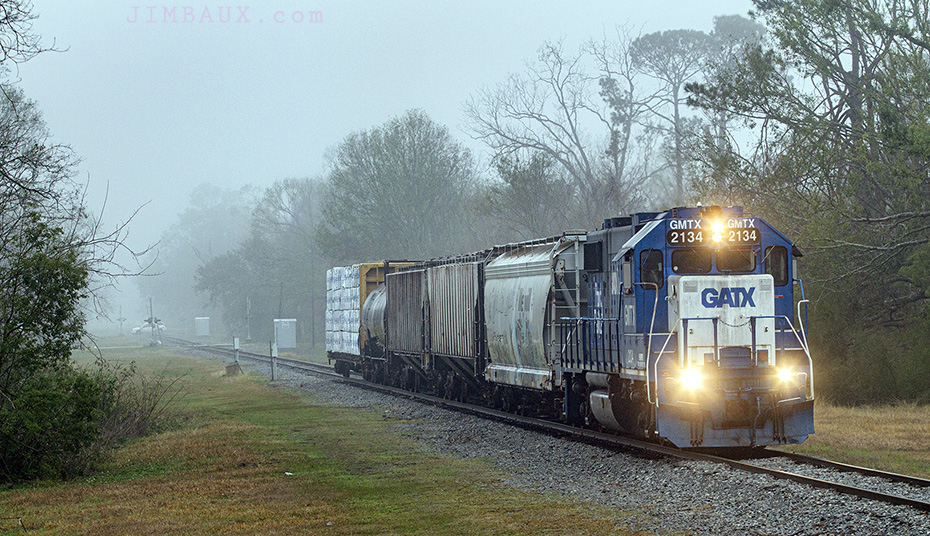 This is so cool, and that loaded centerbeam flatcar really accentuates the composition.
It also makes the going-away shot presentable.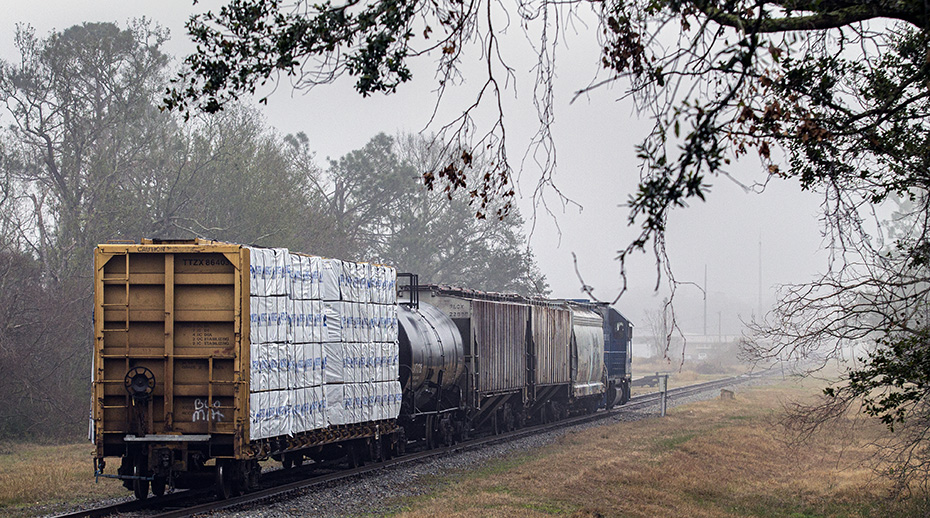 As I was dismounting from the truck at the 5th Avenue shot putting my feet down on the bumper, I slipped off and fell to the ground, my hand hitting the ground and getting a little cut in the ground. I quickly got up because I didn't want the person in the automobile that was in a position to see me to think he or she had to get out to help. I would have taken a little bit more time to get up had nobody seen me. I'm okay, but I just have a little scratch on the right hand.
I am thinking more and more now about my business idea that I got yesterday, especially as I see another car of imported lumber move via these track to somewhere somewhere around here in this part of the country, that I could set up a forwarding warehouse for real delivery for objects of all kinds in other places.
There were no inbound cars for the port, which makes sense, since the UP local yesterday was already returning to the UP Lake Charles Yard when yesterday's Port Rail train went to the interchange yard.
So, here is the GMTX 2134 returning to the port with no cars, at 4th Avenue.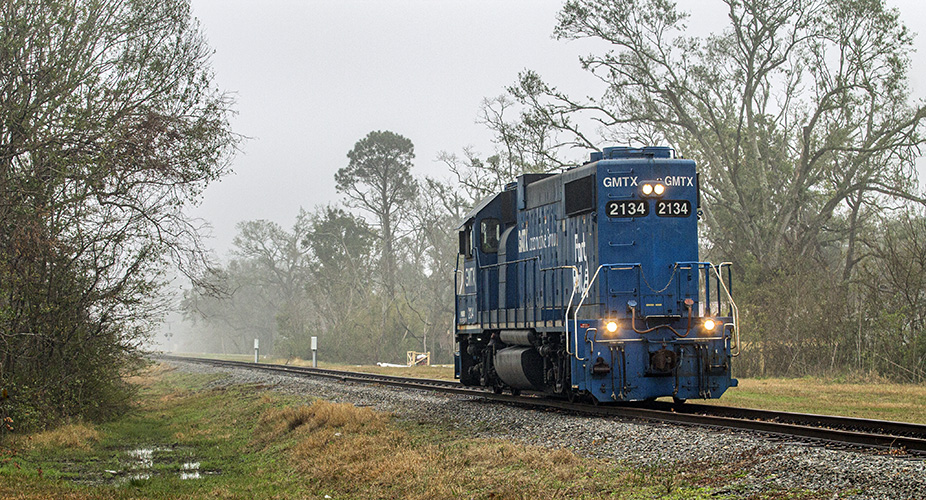 That's all.
This quartet of posts has been nice, really, but it's taken up time and energy from me, and I must return to the homestead.
Anyway, I see that stupid Democrats are advocating means testing of pandemic aid, which is incredibly stupid.
The fallout from Gary Chambers's support of and by Shaun King continues.
Sunshine is the best disinfectant.
I left for the homestead in the early afternoon.
In Lake Arthur, I continued going south at that sharp curve that turns towards the east coming into town from the west and I went a block south of there and looked around and saw Trump flags and made my way through town and got a Bacon Cheeseburger Toaster at the Sonic and then went down to the park area to eat it in that little stadium place right there by the water.
I stopped in Kaplan for close to a half-hour and walked around the little park there and around Cushing Street, which was interesting.
Then, east of Kaplan, for the first time ever, I poked around and found where the old railroad track was and some of those country roads and parish roads, and I even saw a place where the rails are still there in the railroad crossing where the railroad crossing was.
I arrived into town into Abbeville via the old highway, the original Highway 14, Business 14, and I went by the rice mill, and it still looks the same, still looks sad, still looks forlorn and not like its former self.
At 17:21, I walked into the homestead and smelled that smell! Hubert John!
That's all.
Jim