Jimbaux hangs his head, Drowns in fear, Till you all just disappear.
Today is Monday 8 February 2021, and my goal this morning was to see and photograph a Port Rail train hopefully carrying lumber in the centerbeam flatcar that I saw moving to the port on Friday.
This morning was the first time that I saw two power sets (each a single locomotive) working at the port simultaneously.
Well, I saw the train, but there is no centerbeam car.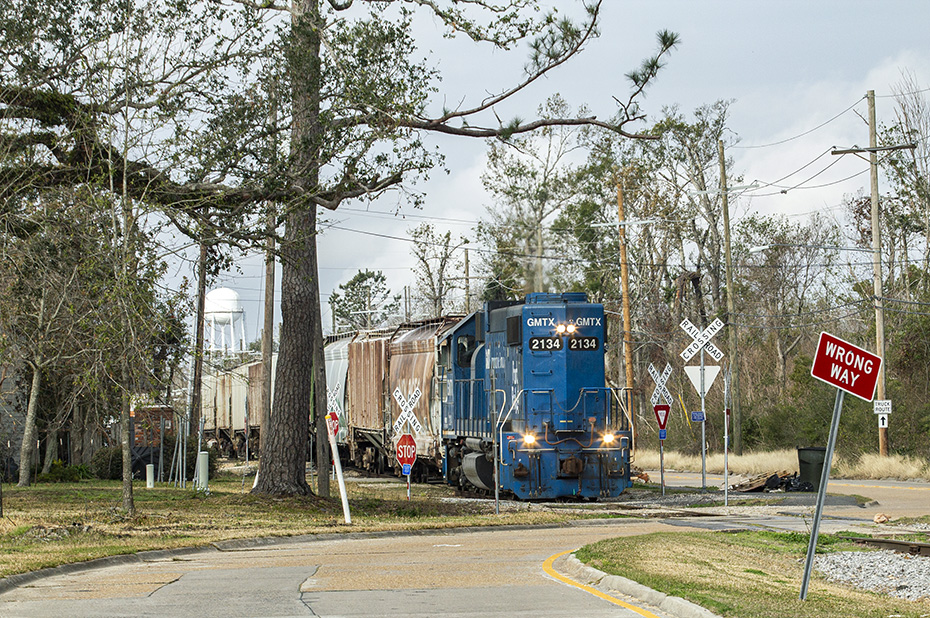 So, here we are at Lake Street, watching the GMTX 2134 pulling nine hopper cars eastbound out of the Port Of Lake Charles.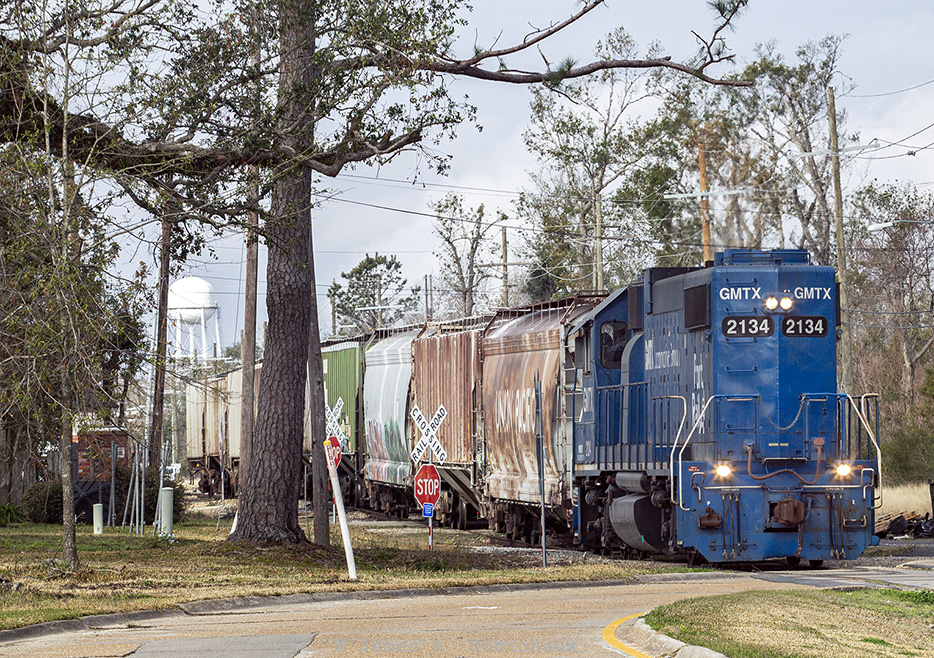 That that centerbeam flatcar that I saw on Friday was not yet loaded and ready to go this morning makes sense.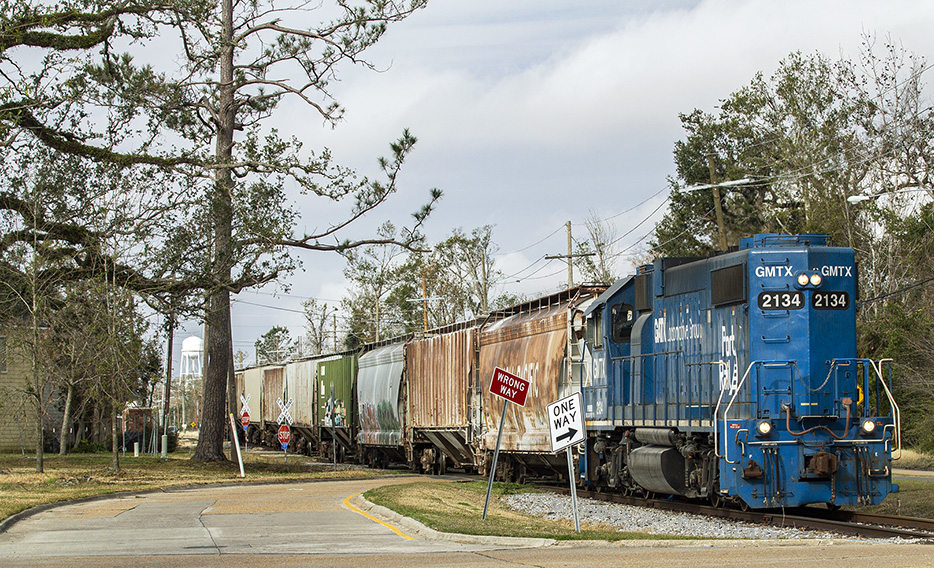 That would have been a quick turnaround.
Here I am at Creole Street.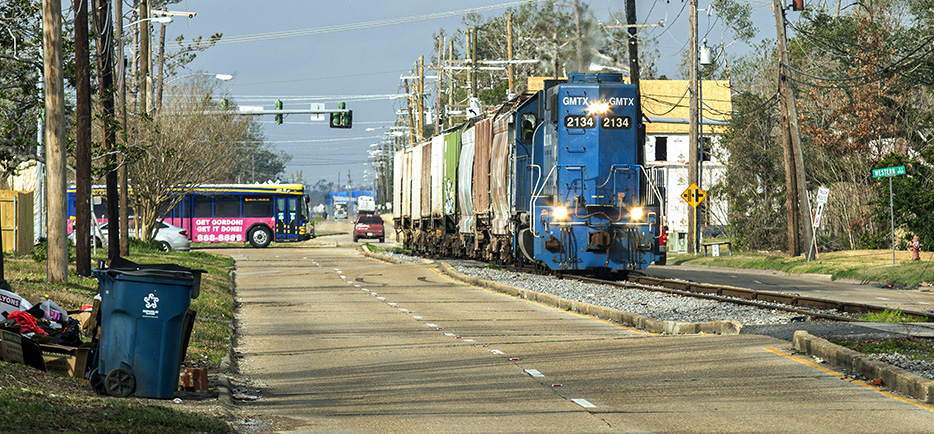 The lighting here is rather good!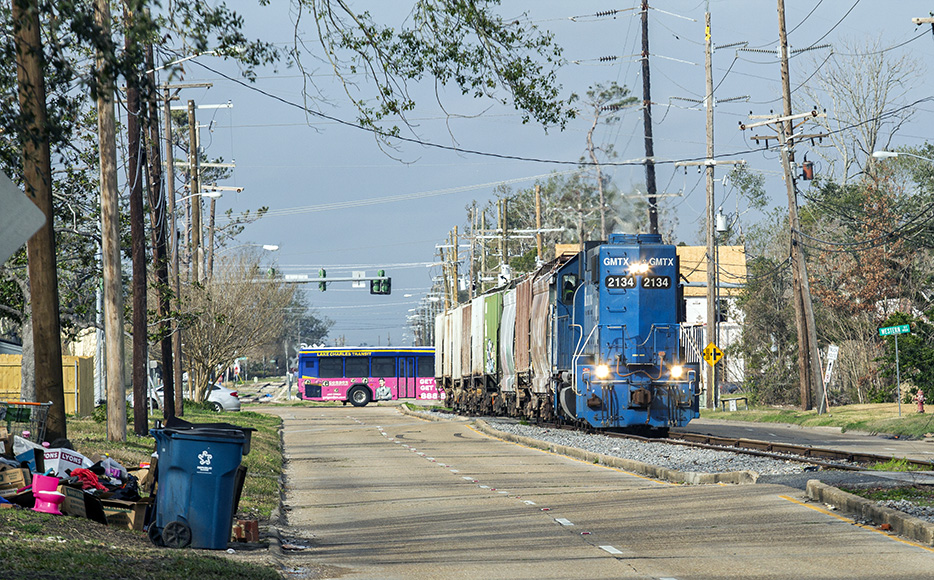 I know that I am being repetitive here.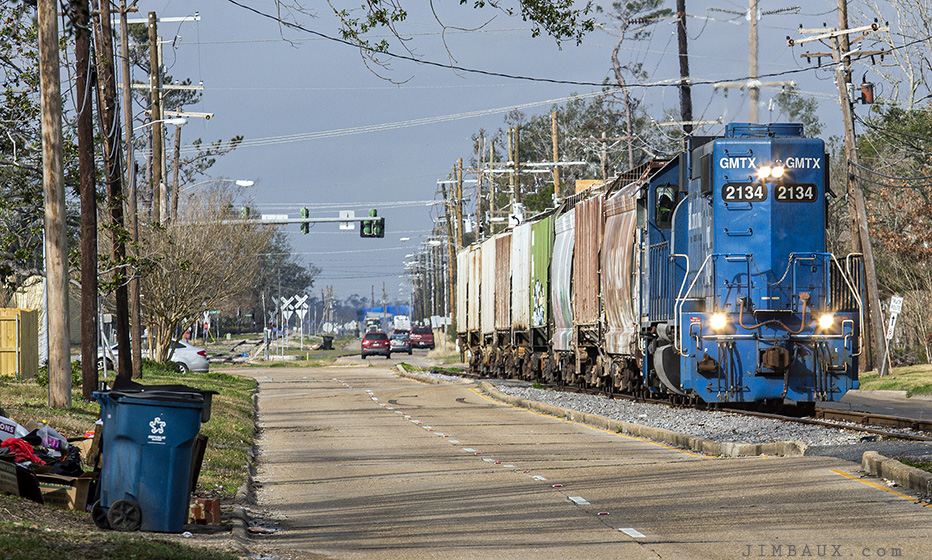 But please keep in mind that I am also experimenting, as this is still a new subject for me.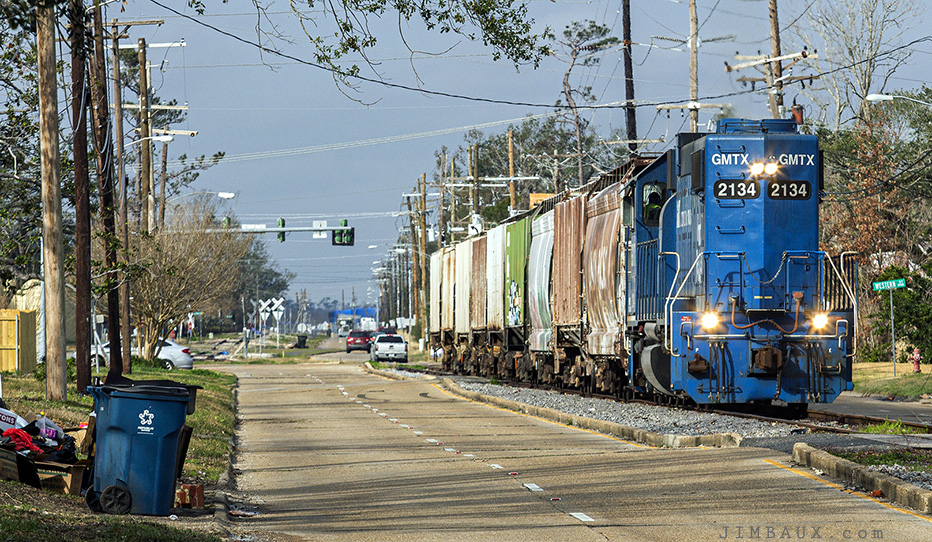 I like the GATX blue.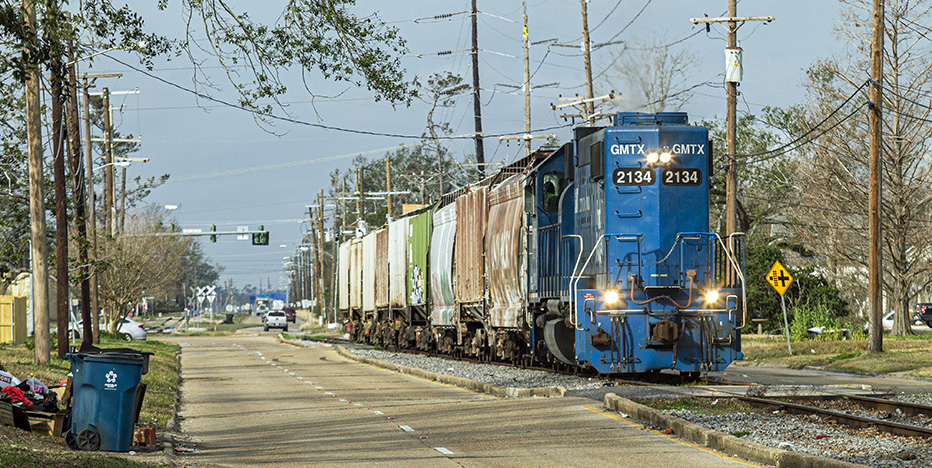 This experiment has been a success.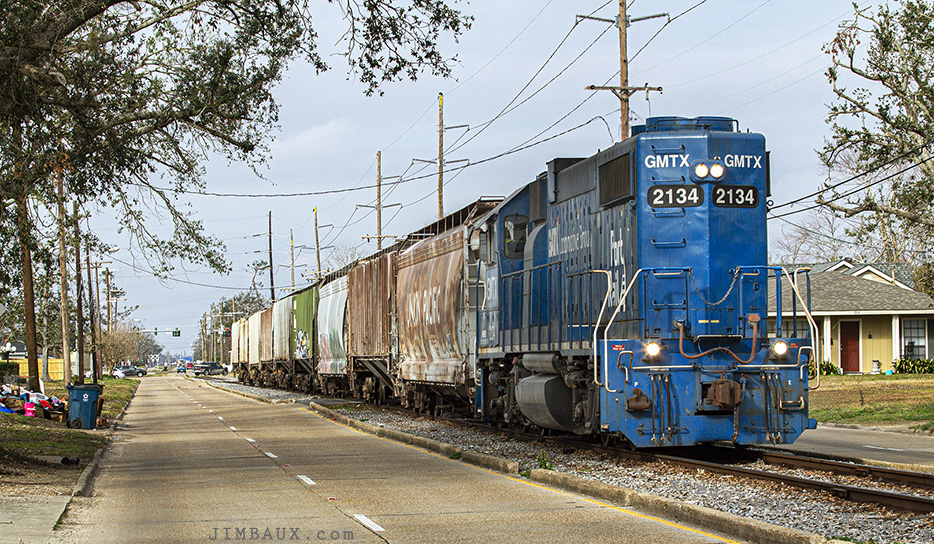 This is so far the longest eastbound train that I have seen on this street-trough-running line.
That is why it is well and good for me to get some head-on telephoto shots of it east of Enterprise Boulevard where the train will no longer be paralleling with Streets. Another reason for this is that some cars near the beginning of the train are graffitied badly. I hate that!
So, with that in mind, next, I am at 2nd Avenue.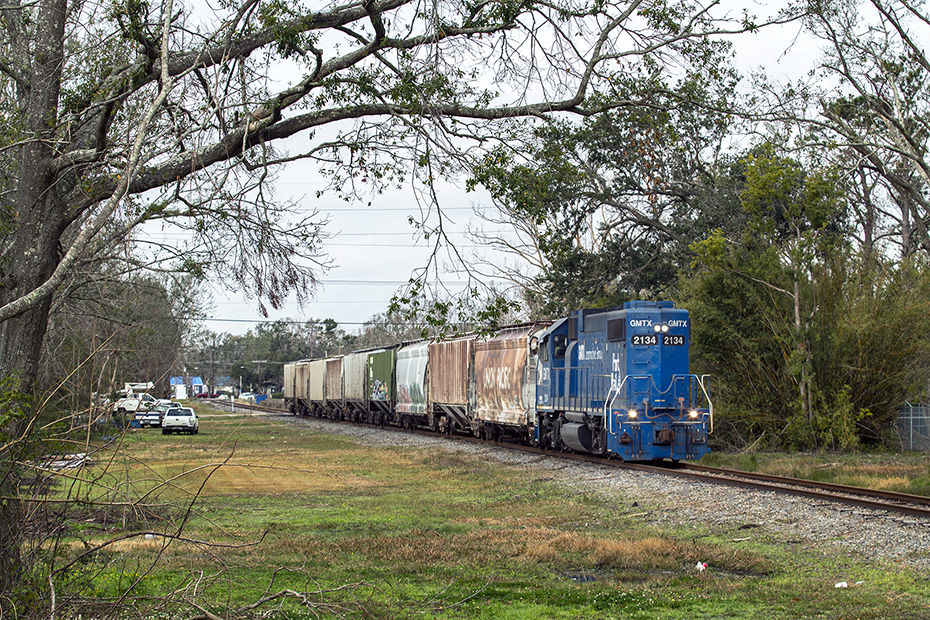 This is interesting, isn't it?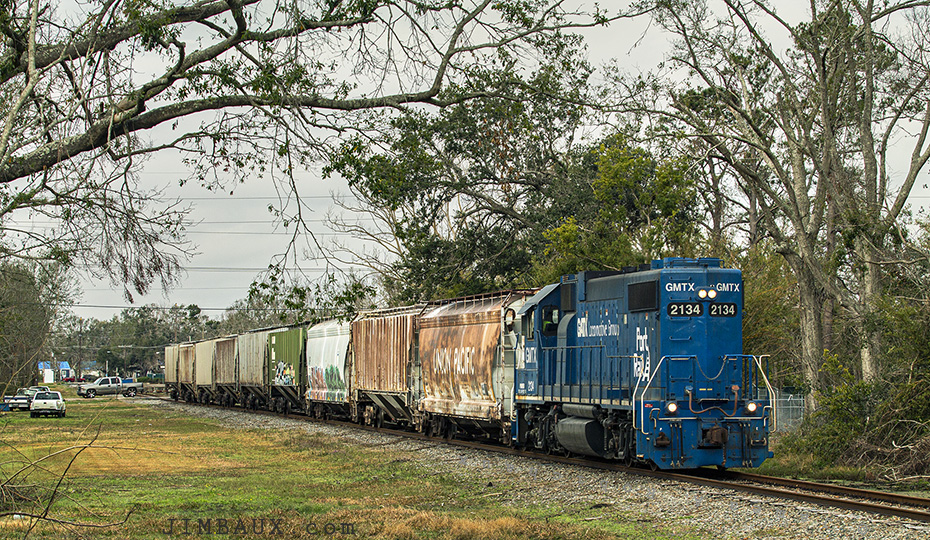 I like the boat in the picture!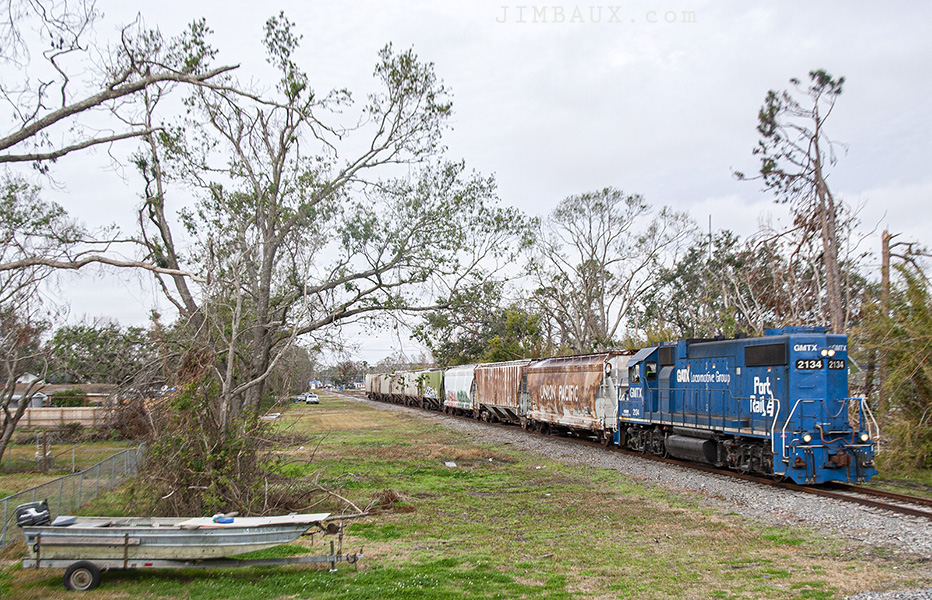 This is good.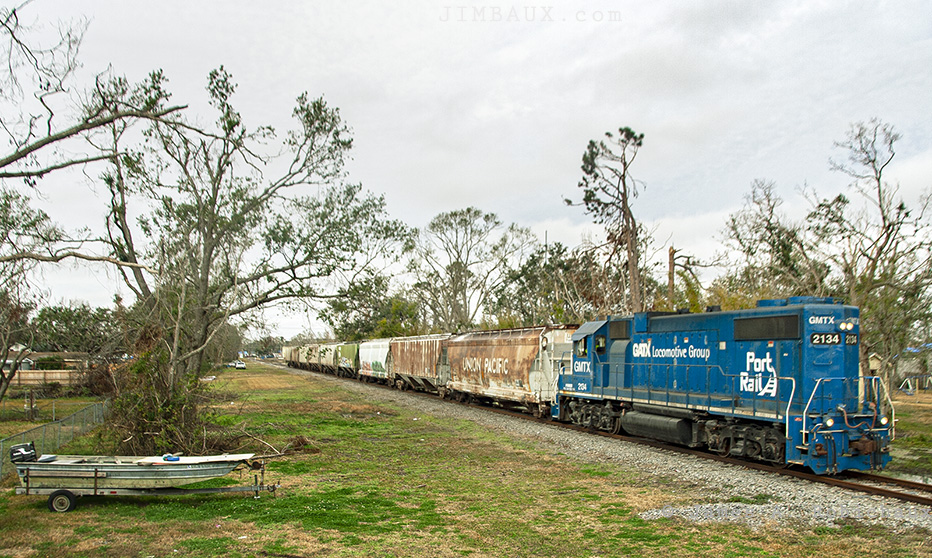 Next, we are at 5th Avenue.
The broadside view is different.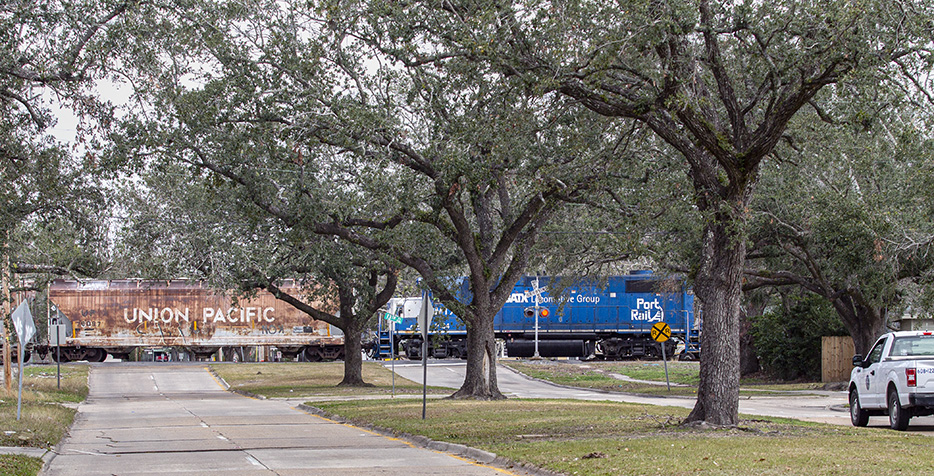 At around this time, I realized that my planning for these chases of the Port Rail train would be more productive had I had I already processed all of the shots from my previous chases! Because then I would know locations and Views better. But then, to do that, I would have to address to backlog out of order, and I do not want to do that.
At 10:00, the train went back to the port light power, the second time that I have seen that happen, both on the only Mondays that I have seen this train run. 
After leaving the area of the interchange yard, I turn on the radio, to 101.3, and I hear the song "Black Hole Sun", which I thought might be a good song for today's blog post. Hang my head drown in fear and wish you all would disappear!
Then the song "Cold As Ice" by Foreigner played.
Then, finally, by Highway 397, I got the first pictures that I have ever taken on the port branch southward.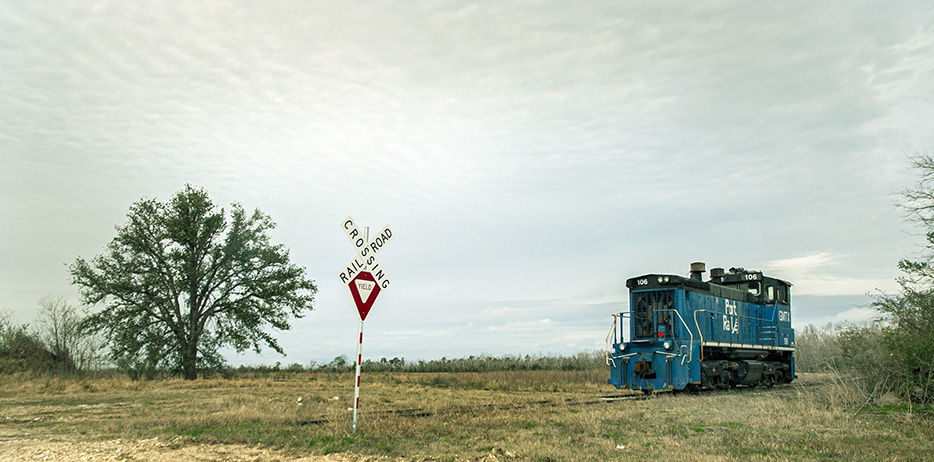 The GMTX 106 was parked here on this old – or new – branch.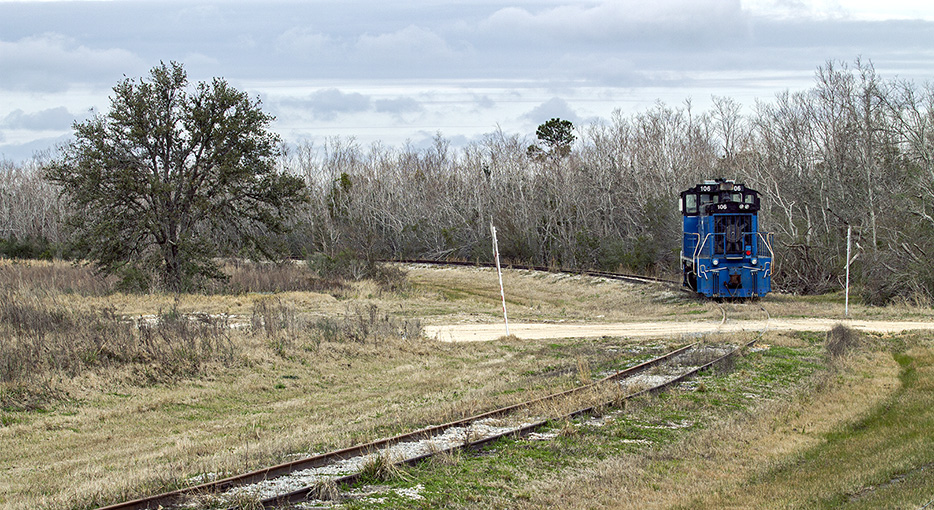 Apparently, the reason is these cars being (I think) unloaded here north of East McNeese Street.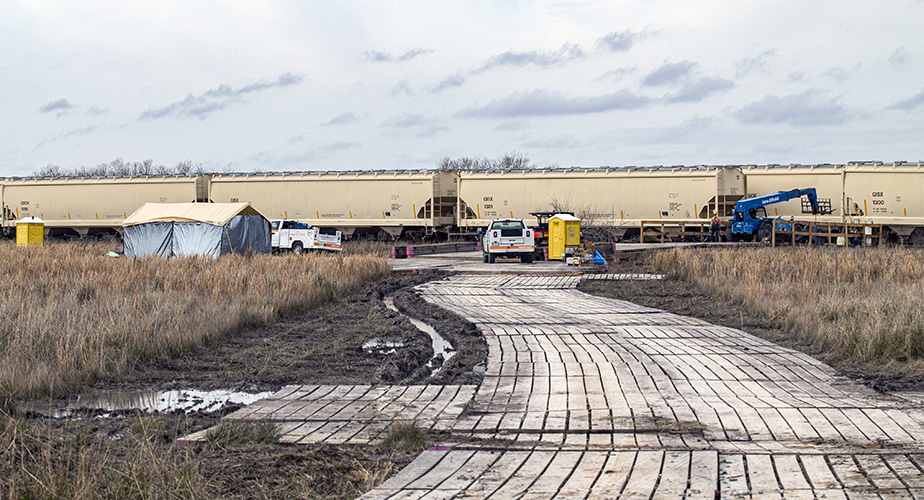 That's all for today.
I love you.
Maybe the train tomorrow – if there is one – will have some loaded centerbeam cars.
Peace.
Jim