Jimbaux comes as he is, as he was
As you want him to be
As a friend, as a friend
As an old enemy.
Cavities?
I suppose that I could make some pithy and even insightful analogies between the reason that I literally was returning to the homeland today, Thursday 22 October 2020, for the first time in fewer than two weeks to go to the dentist for the second time in as many weeks, but I am not sure that I care that much.
The problem in my mouth was due to covid, I think, due to…
okay, not really.
So, while we are here, let's review. After a dry spell that began after I shot the Union Pacific city local train in Lake Charles on June 15 followed by a few shots of the swamp-coast road on the journey back east the next day, that included plenty of working on shots, and that included Hurricane Laura, I resumed taking DSLR-camera pictures on September 30; then came Hurricane Delta, which included a trip to the east to the homeland followed by a trip back west early last week.
On the way eastbound, I stopped to relieve myself at the eastern bank of Berwick Bay.
After I continued eastward by poking around through Morgan City, the song "Come As You Are" came on the radio, Eagle 98.1, and I saw a bunch of political signs in town for the upcoming mayoral race, including some of the same names as when I covered the mayoral race here eight years ago. I thought the same when I came through here last week, though I didn't mention it in last week's post.
Just as I did when Mom and I came eastward on the 11th, I stopped at the Taco Bell and got something before going to check out the tracks at the port.
The Guns N' Roses song "Rocket Queen" played as I was leaving Morgan City on the old highway and going through Amelia, and then the song "18 and Life" played as I was going through Gibson; "Rainbow In The Dark" played earlier. Except for Nirvana now being considered "classic rock," making me feel old, this Eagle 98.1 radio station still sounds like it did more than 20 years ago! I love it!
I got to Schriever.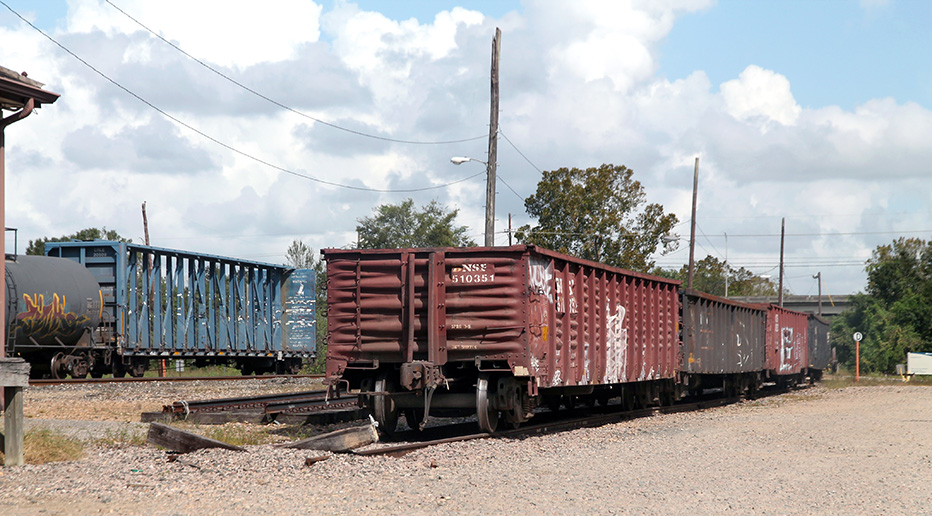 So, there are some gondolas on the replacement house track, and there is one empty centerbeam flatcar across the mainline by where the Louisiana & Delta Railroad parks its locomotive.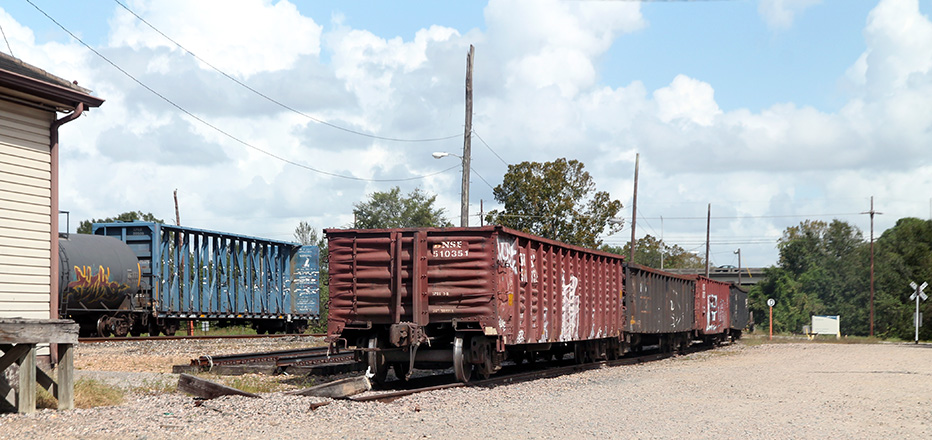 There are two centerbeam flatcars loaded with gypsum board on the Houma Branch track, but I'd get better pictures of them later.
For now, I had to not only go to the dentist but head over the Cancienne Broom & Mop Factory to get some bristle brooms and some mops. The man was serving another customer when I walked in.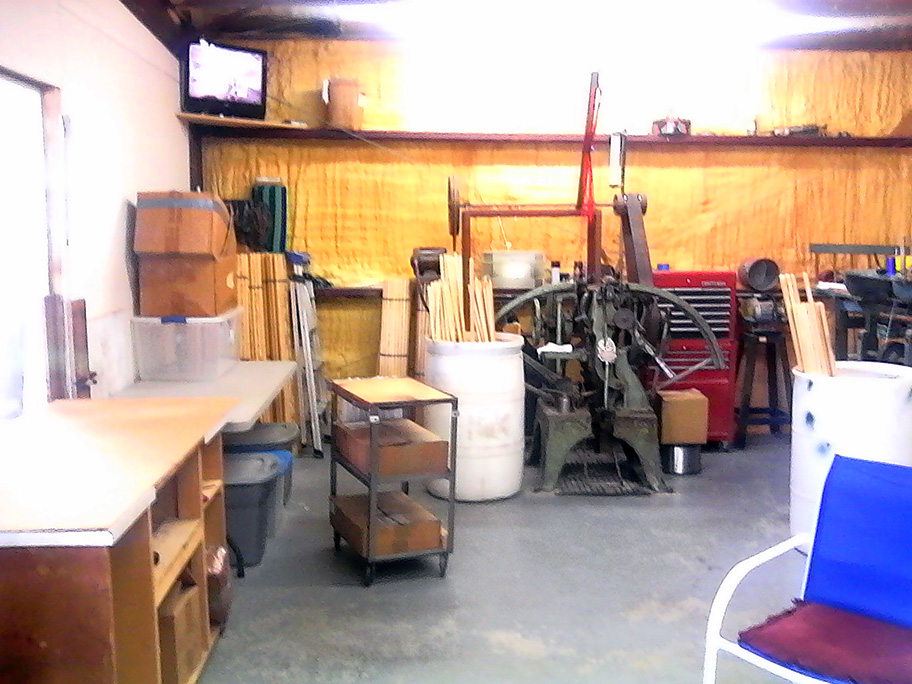 He didn't have the straw brooms anymore, which is half of what I went there to get, and he said that it was because of "the Mexicans." He didn't say that it was because the particular supplier that happened to be in Mexico stopped being reliable or available; he just said "the Mexicans," as if it was an action of an entire nation.
So, as we leave that racist place, here is a look westward on North 10th Street from near the Saint Patrick Highway, and this is the north leg of the wye at the end of the old Texas & Pacific Railway branch that reached here from Donaldsonville.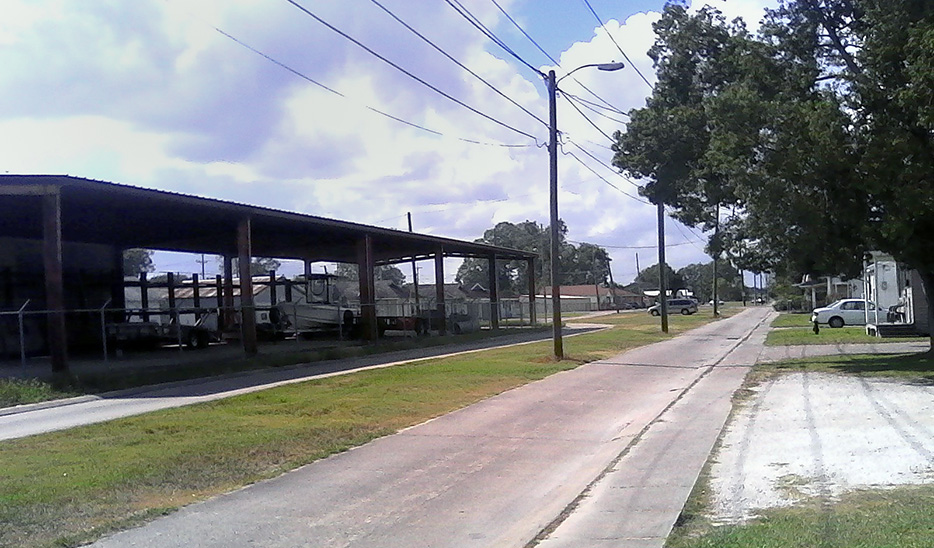 It served Thibodaux Lumber & Concrete, at left, and I really wish that I could have seen this operation.
Below is a twisted view to the east.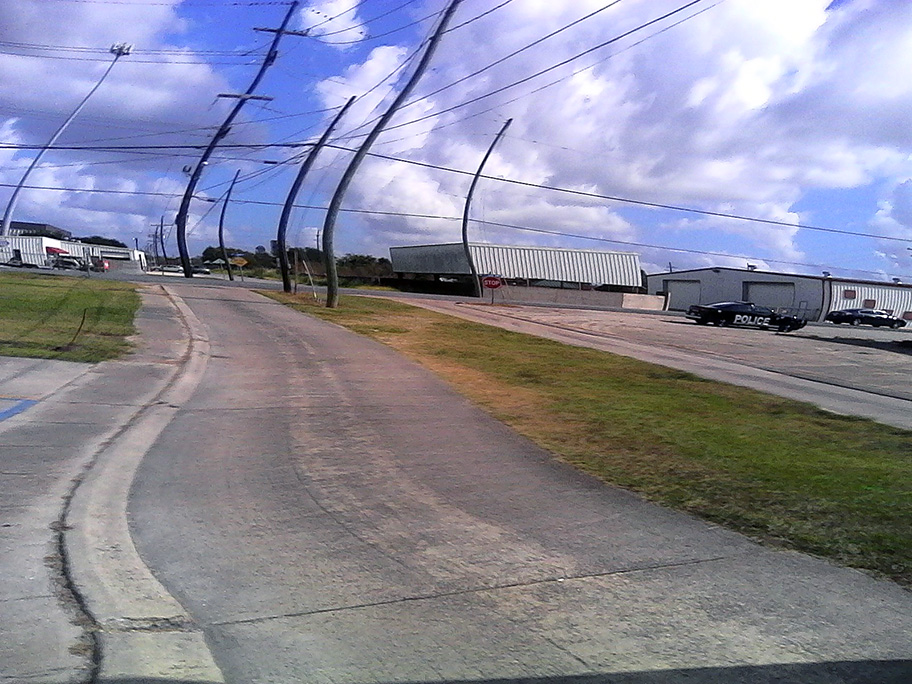 Let's look back westward again.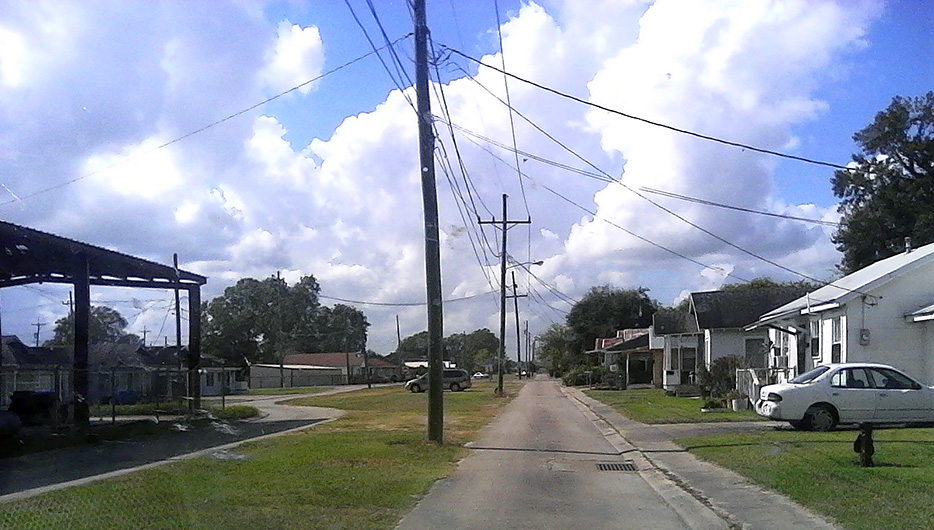 Automobiles now get parked where the track, which was removed in the mid 1980s, was.
I went to the dentist.
Then, after that, I went and saw Bill.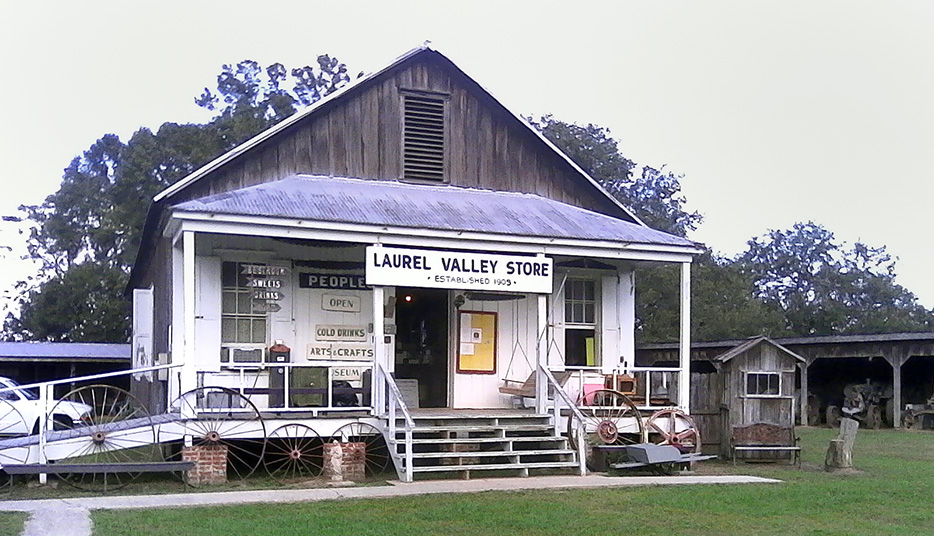 It was a good time, even if I felt a bit sad.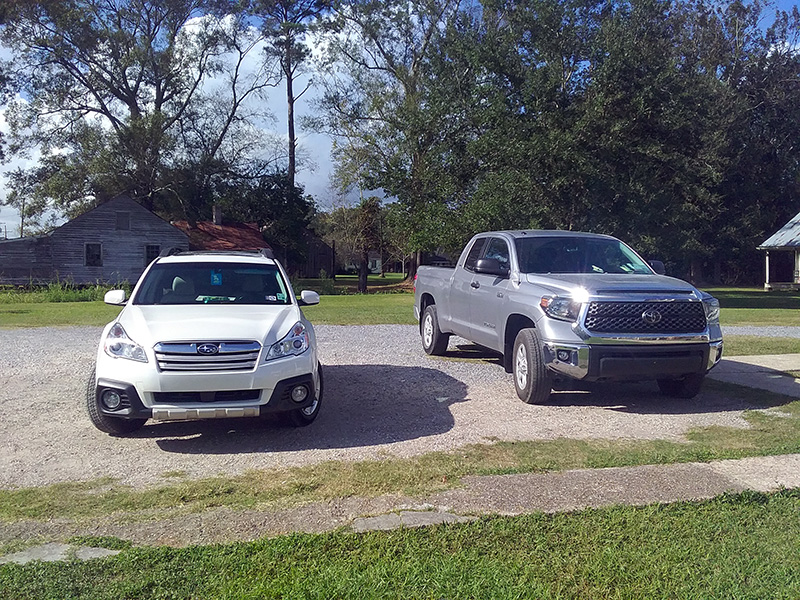 I had to wait to visit my homie while he talked to a woman who claimed that Barack Obama is responsible for racial divisions.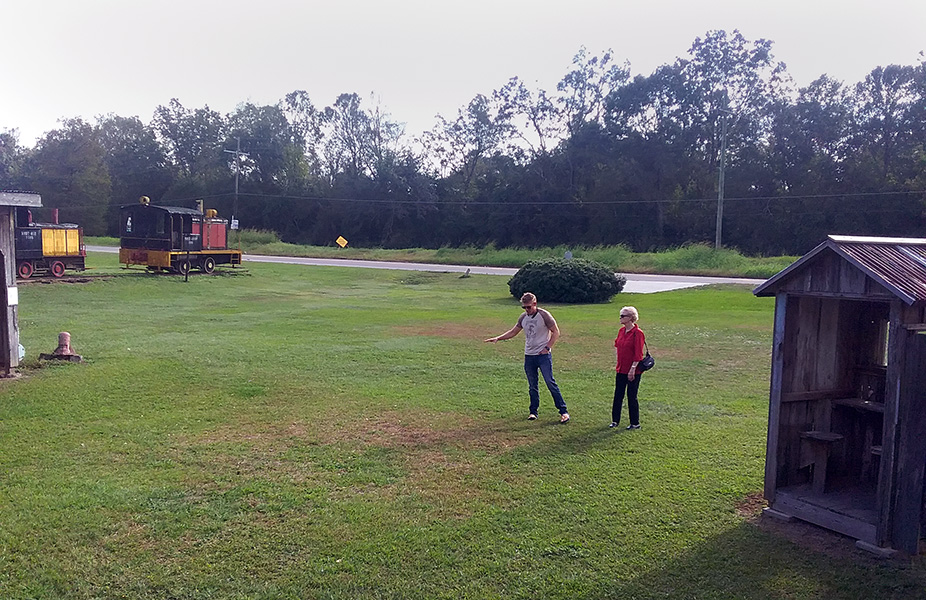 Gosh, in two out of three places I go in town, everyone is a damn racist? (I wouldn't expect anyone at the dentist office to reveal herself as such, but I'm sure that it's within the realm of possibility.) Has it really always been this way?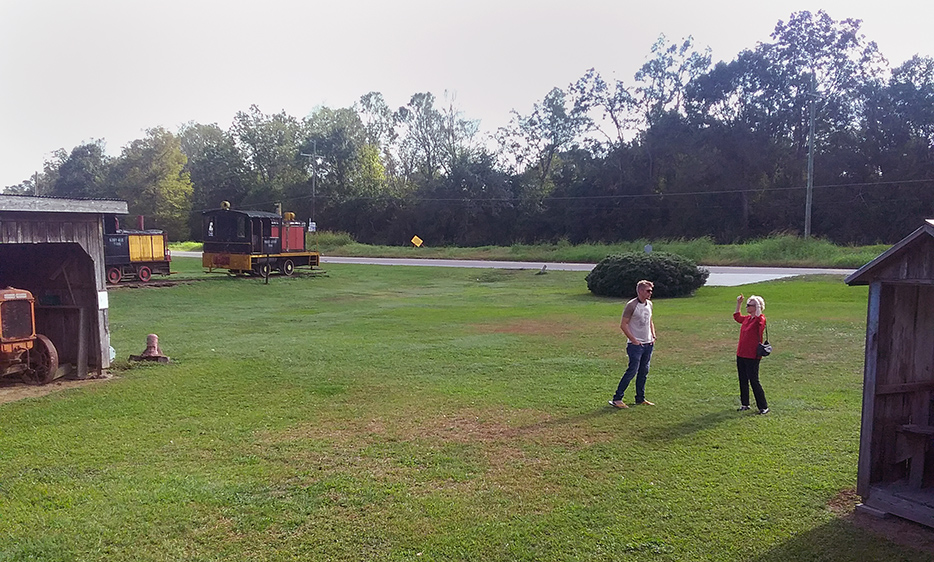 I guess that it has, Jim.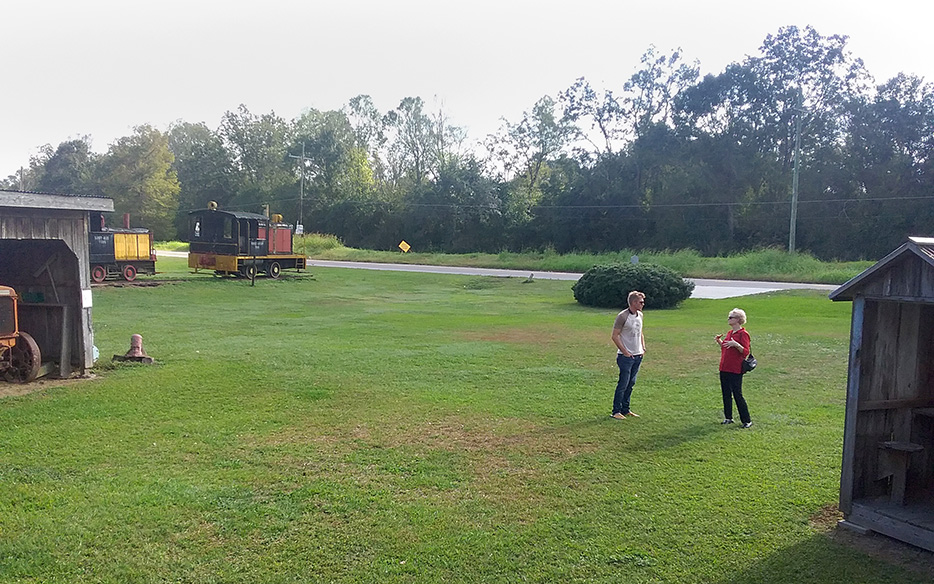 I mean, I am at a plantation, no less.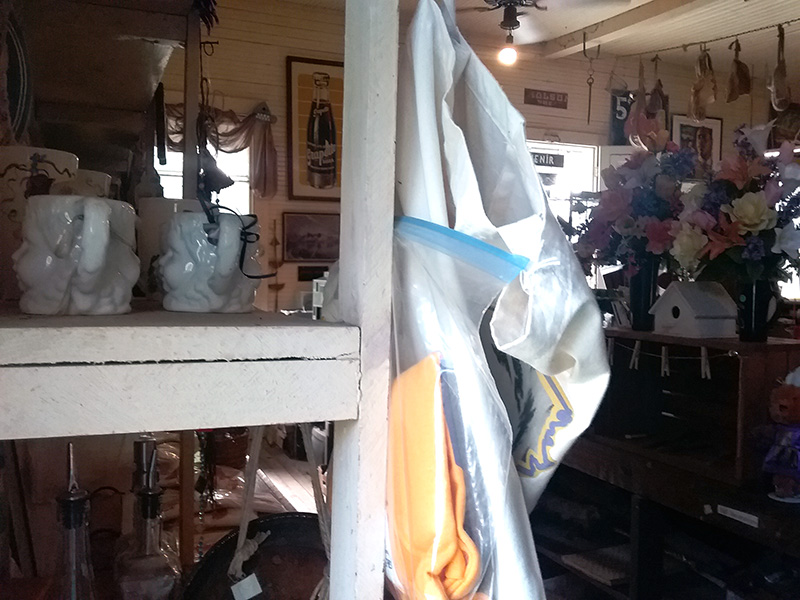 This old store is neat, though, and you should visit it.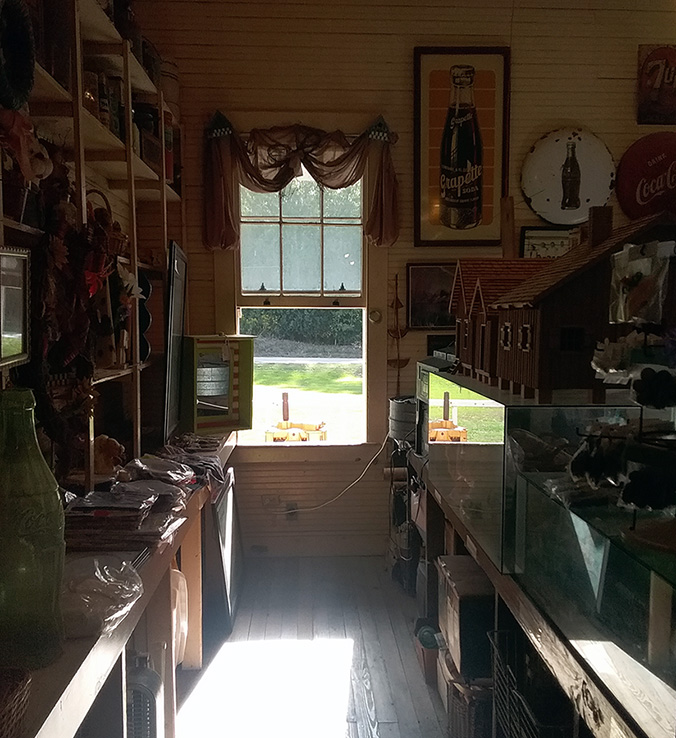 The more things stay the same, the more they change.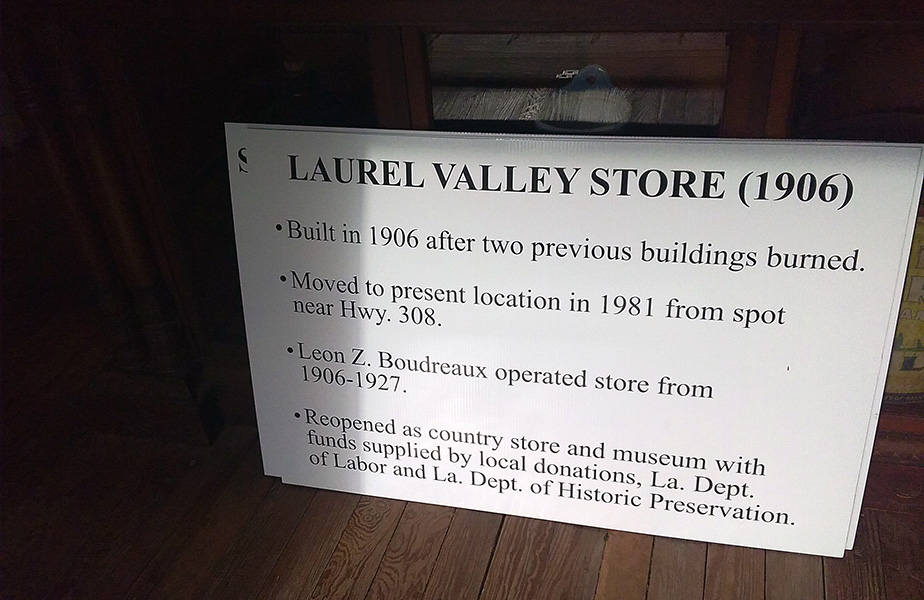 Here is some locally made food stuff, including honey.
Here are some old standard-gauge dummy locomotives that were moved here some time in the 1970s, from nearby sugar mills that had either closed or had stopped using them.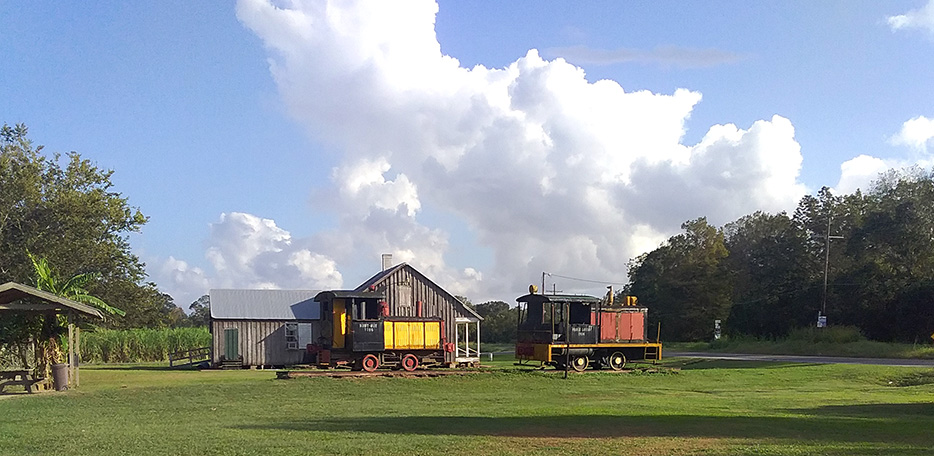 This is not to be confused with the three-foot gauge railroad that served the plantation until the 1920s.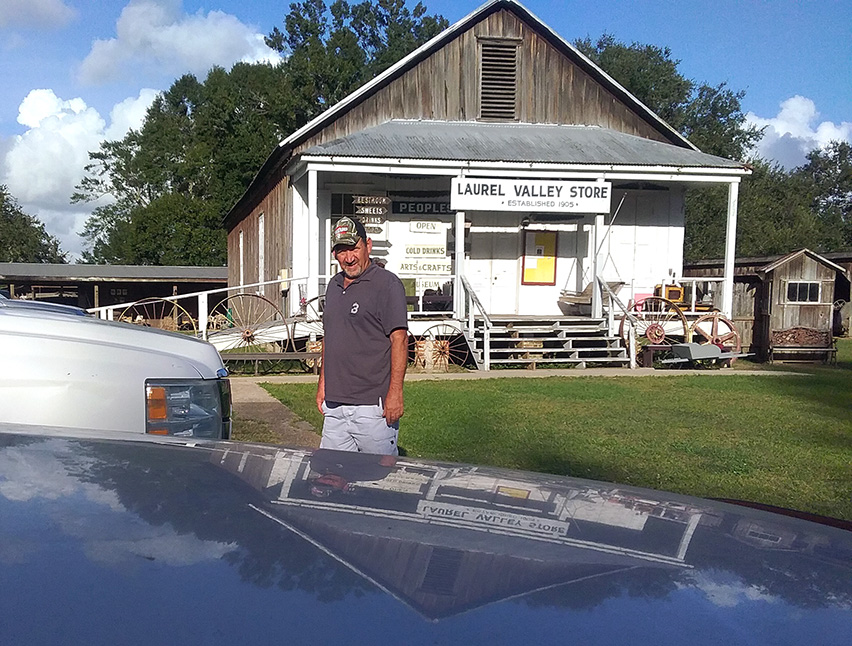 Yeah, that's me, from the construction sites from more than two decades ago, from that big house in which you have worked.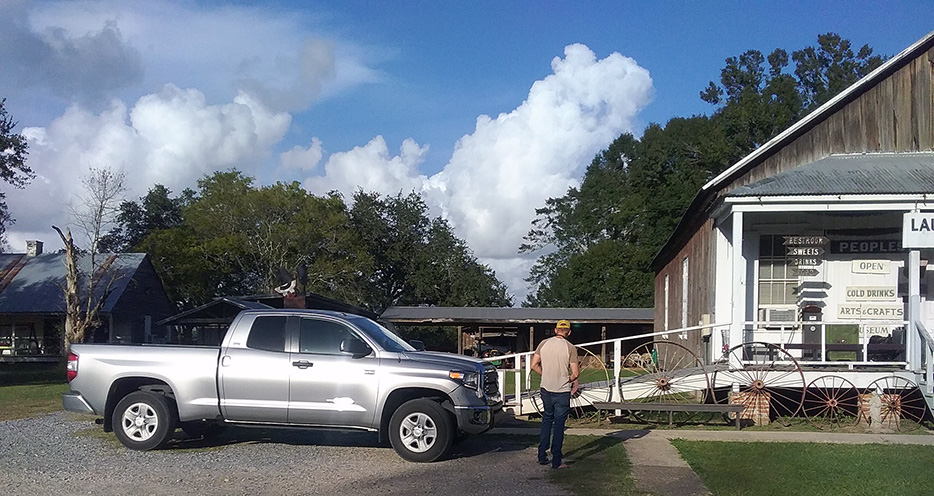 Homie was talking on the telephone.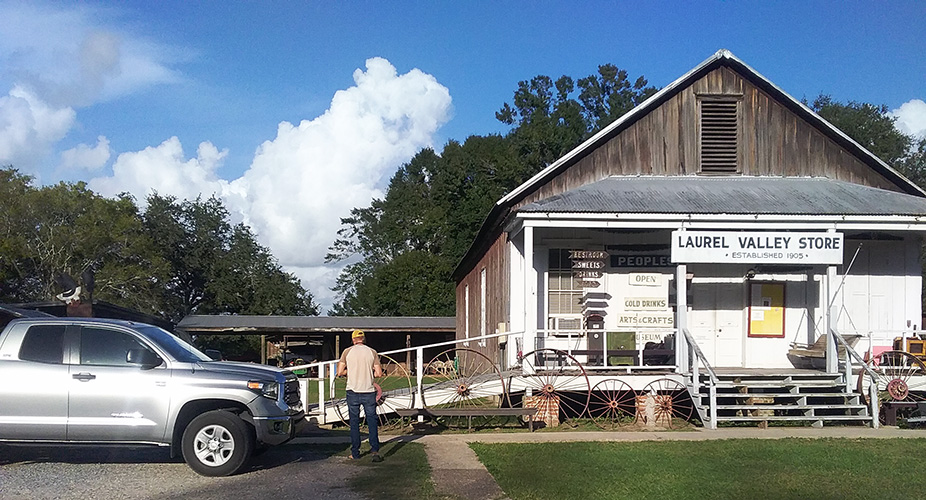 I don't know what I did.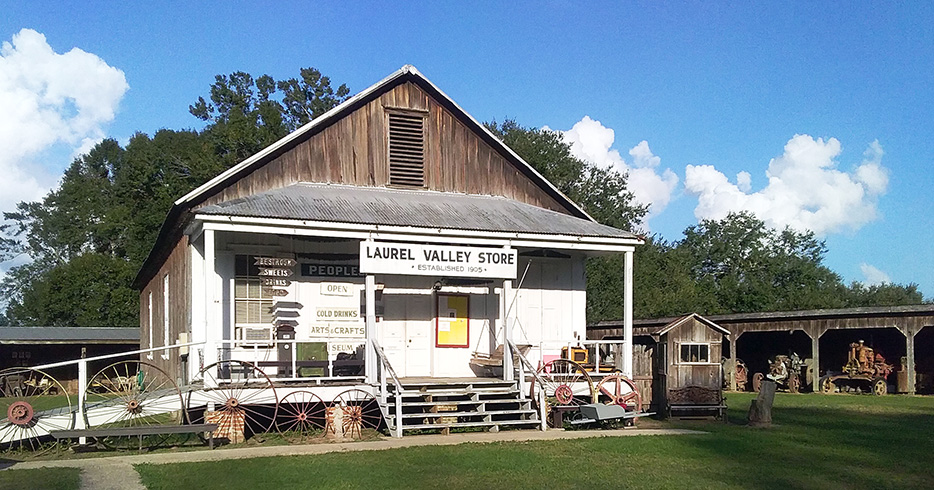 We said goodbye, and I left, headed down the bayou to a place that is, coincidentally, common property.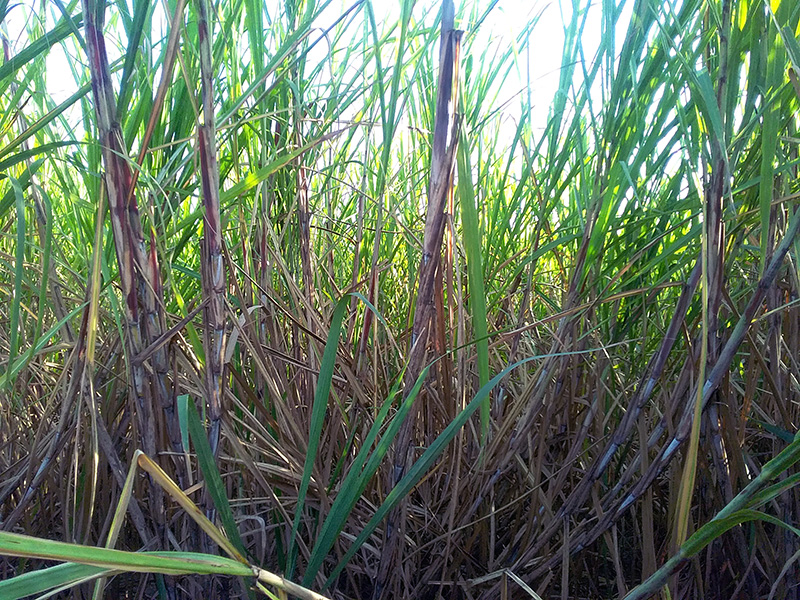 I was waiting for the eastbound Union Pacific Railroad New Iberia Turn here at Melodia, a special place.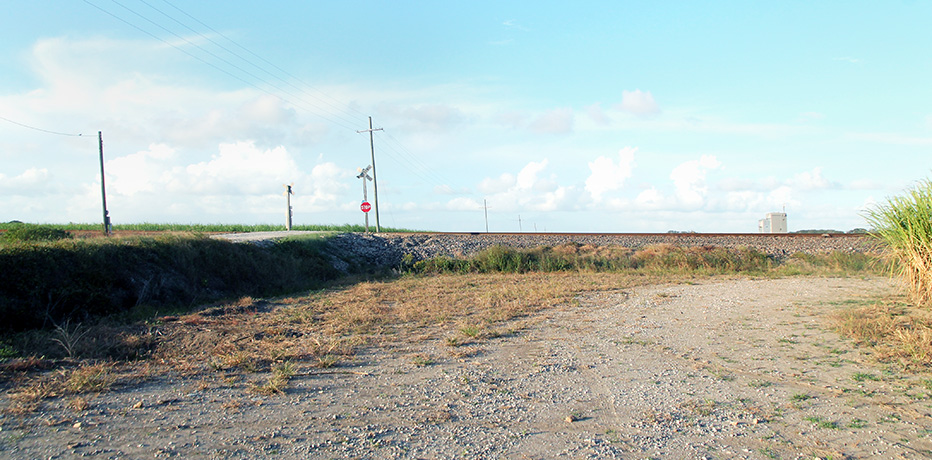 I think about that intro to the Hollies song "Long Cool Woman In A Black Dress" and a couple of similar songs from Creedence Clearwater Revival.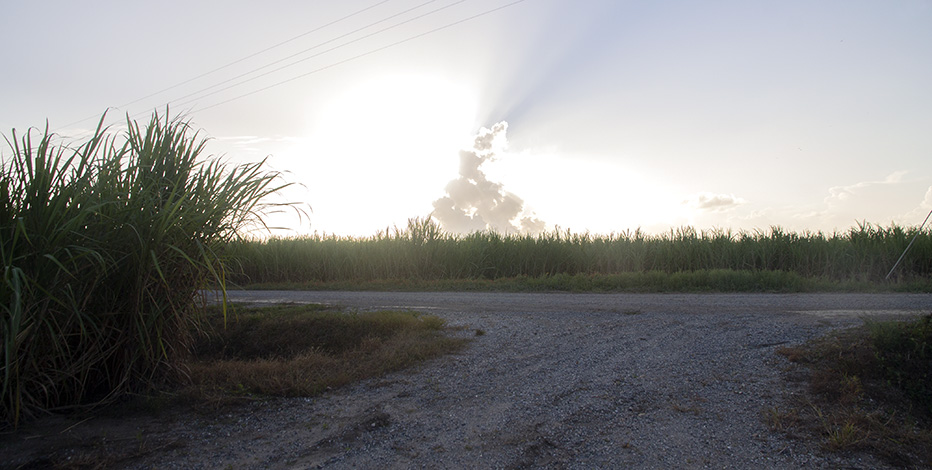 The 20th Century is over, and I am afraid that some of its promise died with it.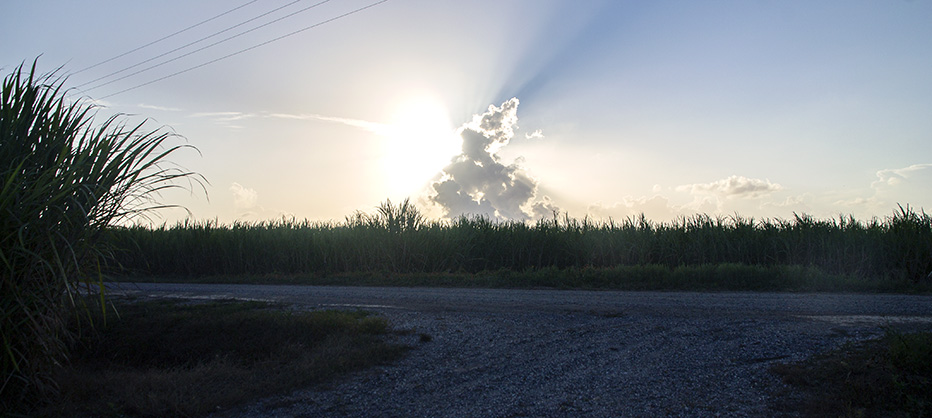 Here is the Milepost-49.6 trackside warning detector.
Here comes our train!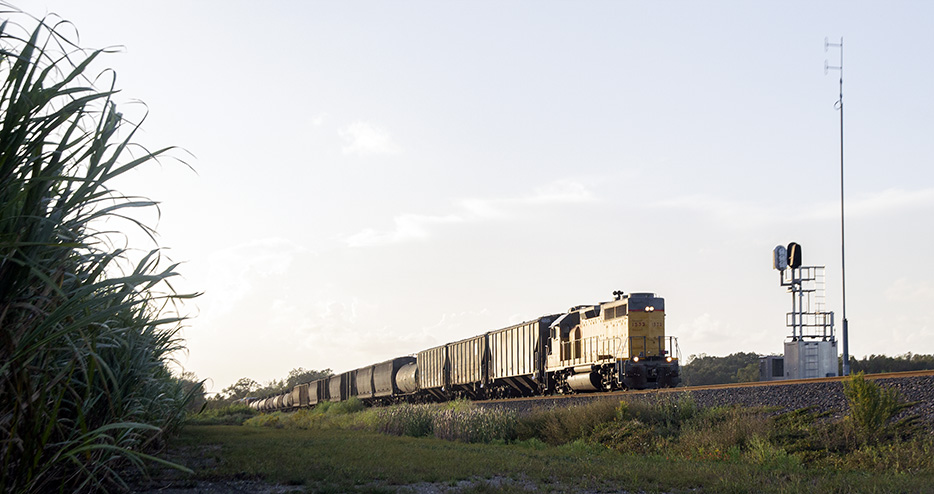 This is the best that I could do with the lighting available, an eastbound train in the late afternoon, and I think that it's okay.
I just don't care much for carbon black, though!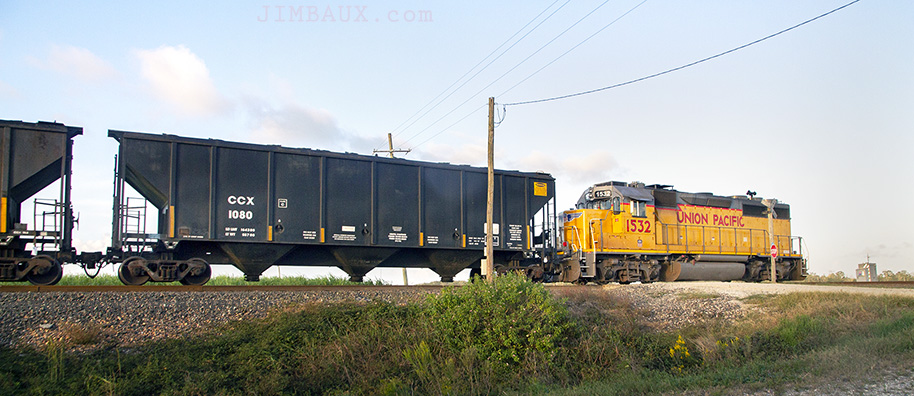 Still, it's a train, and not a bad one, especially for 2020.


Speaking of 2020, we have an election coming up in fewer than two weeks, and I am really nervous.

I love the old Southern Pacific boxcar with the old lettering still there!

I want more of that!

So long, train, and home, too.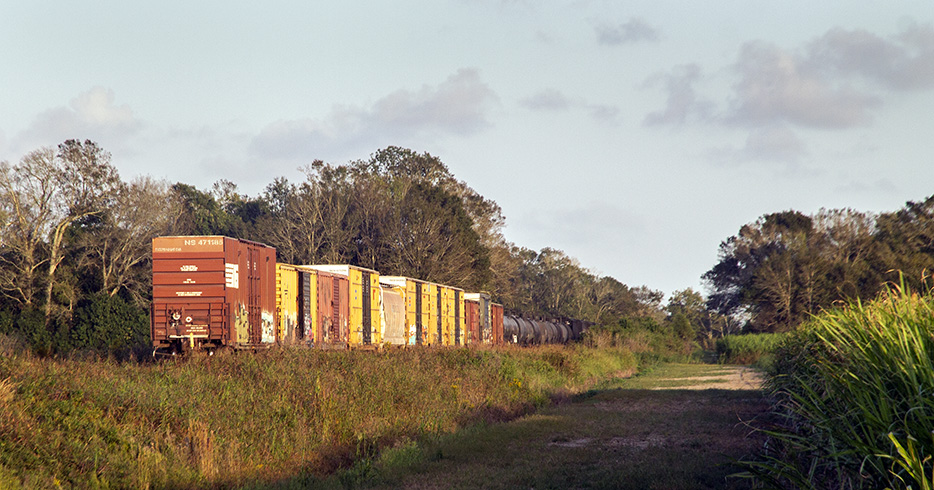 Next, I returned to Schriever, mainly because I wanted to photograph the centerbeam flatcars loaded with gypsum board spotted on part of what remains of the old Houma Branch.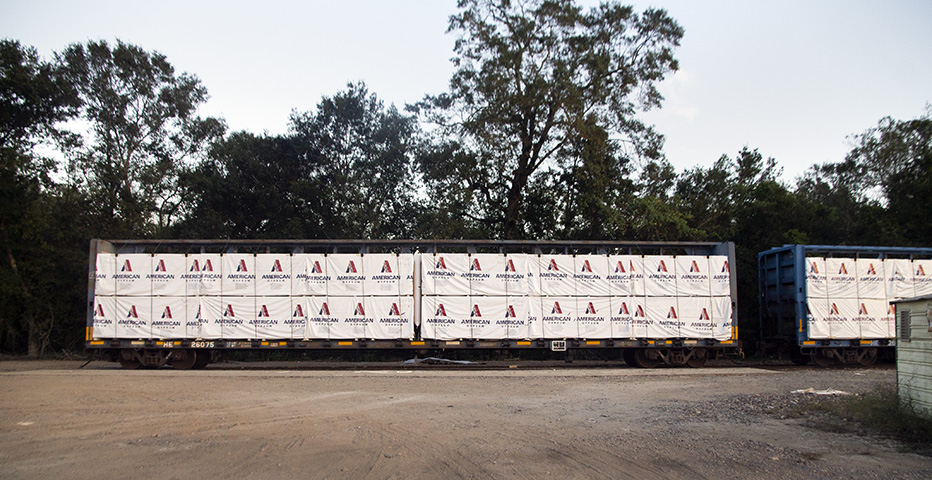 The lighting when I was here earlier in the afternoon wasn't right for photographing this subject.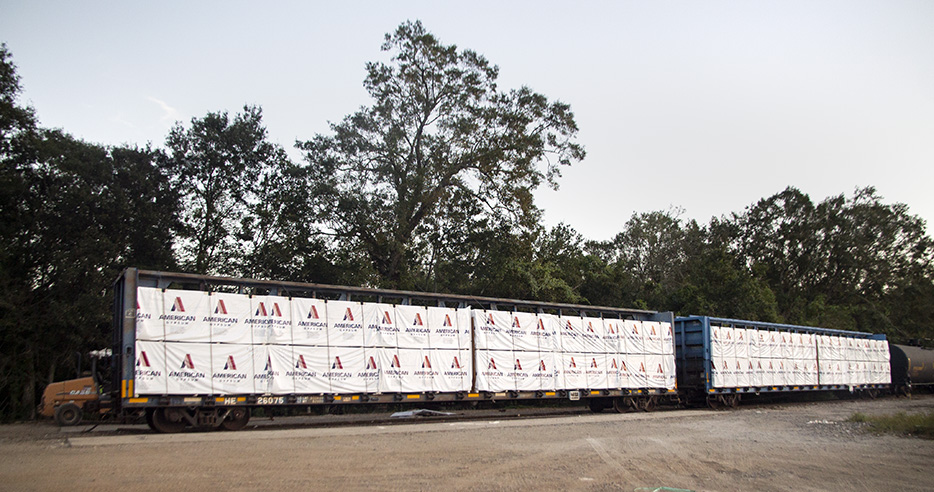 These cars are for Dufrene Building Materials, a local building materials supplier.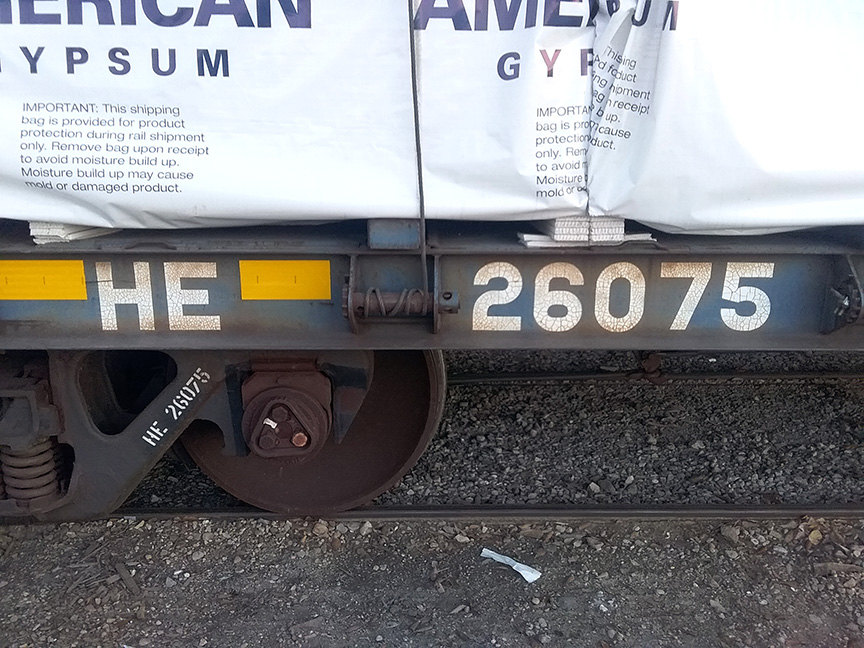 You can make what you will of the product labels and the car reporting marks.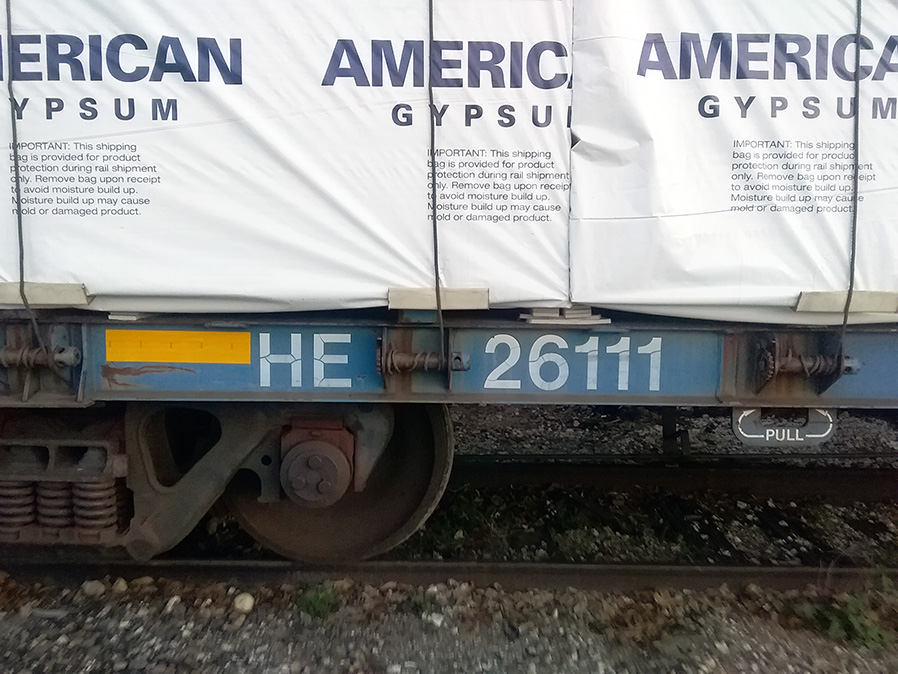 I like that piece put in between the stacks to cushion them.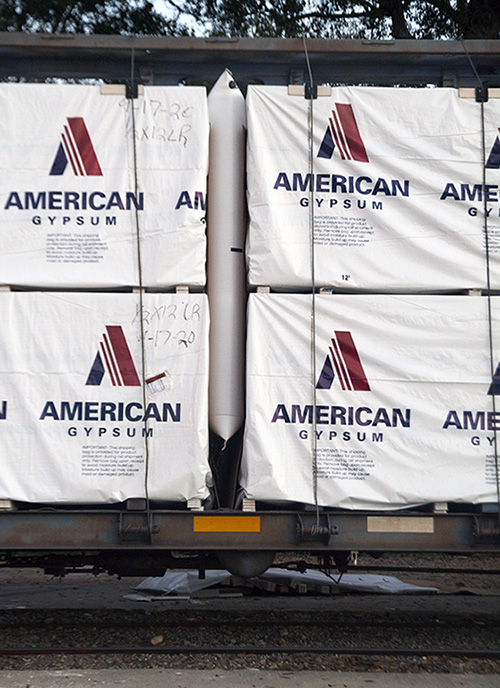 I don't know what to say.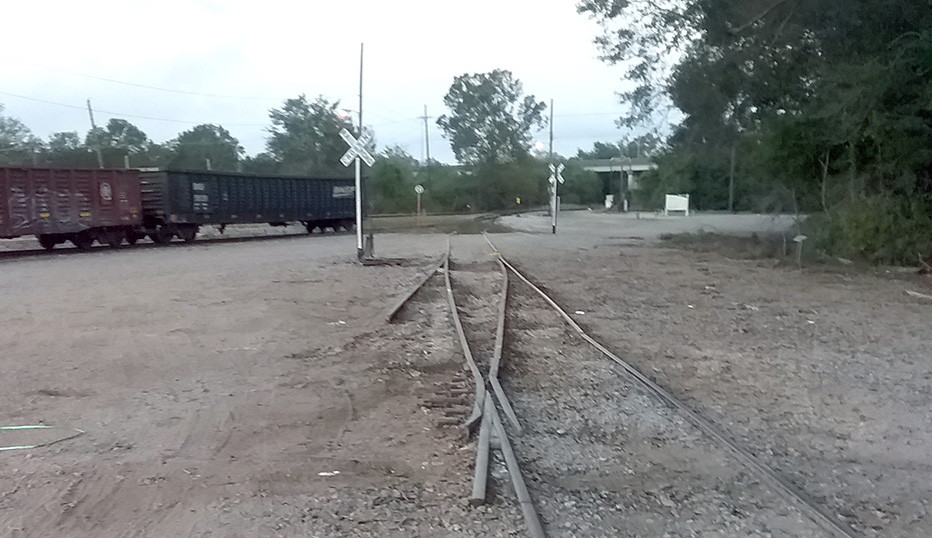 I will light it up and return westward to the homestead, feeling weird about everything, of course.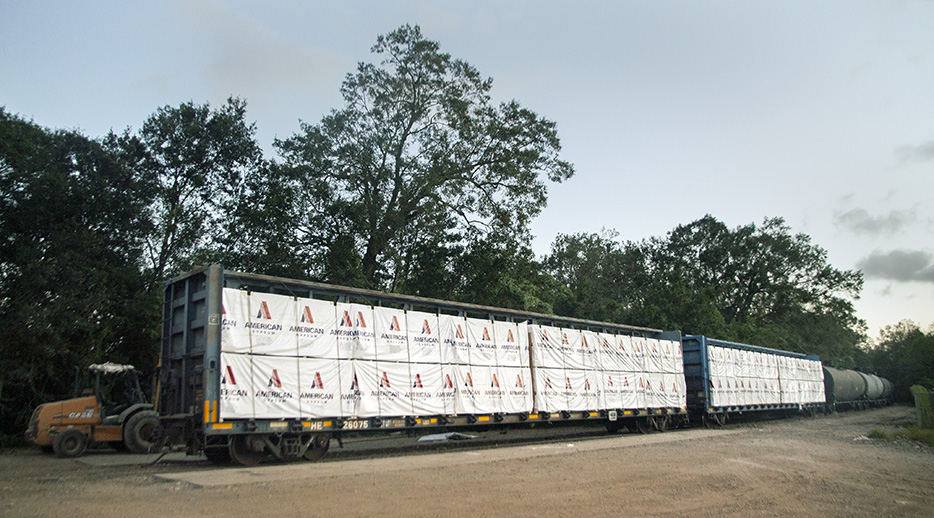 At 18:37, I left in Schriever. As I left, I saw two sedans with women, at least one with the camera near the old Schriever highway, and it's probably that stupid track portrait stuff again, but I don't care about fighting that anymore.
As I drove westbound through Saint Mary Parish after 19:00, I heard "Back In The Saddle" by Aerosmith and "Paradise City" by Guns N Roses. 
That's all.
Thank you, and I am sorry that I couldn't do better, always and forever.
Jim