The highway song is as lonely as the road that Jimbaux is on.
Hurricane Delta struck us on Friday evening. Today, Sunday 11 October 2020, we ventured eastward to the homestead, which sounds silly, but it's true.
It's also silly.
Anyway, here are some shots from our journey, and, as a first here on Jimbaux's Journal, all of the pictures in this post were made with my Samsung Galaxy tablet and all processed with a free program called Ribbet, recommended to me by a reader and a patron in response to what I said in my early autumn update.
Anyway, here is a scene around Holmwood.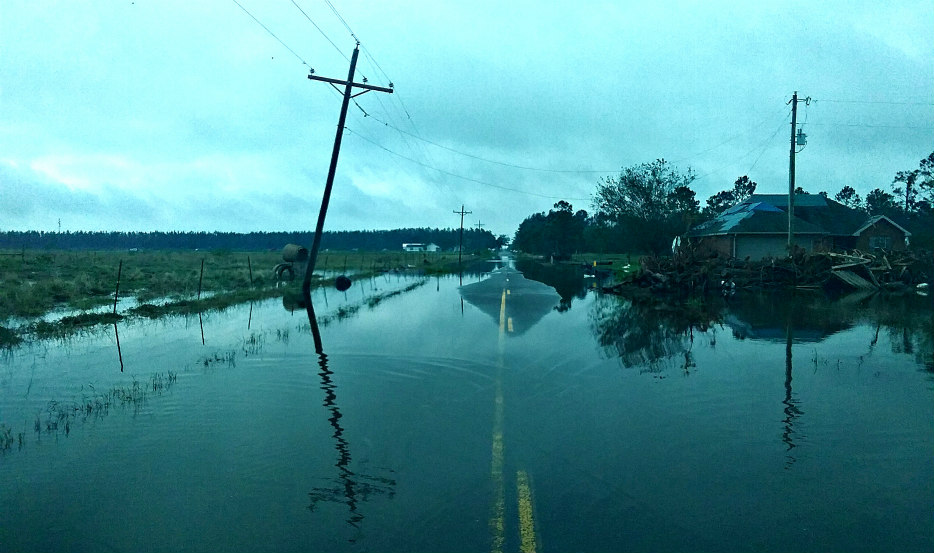 The debris is from Hurricane Laura. The water is from Hurricane Delta.
The former storm brought more wind, but the latter storm brought more water, much of which poured into homes whose roofs were damaged by the former storm. I am weary from all of it, even as I am rather fortunate compared to so many others.
Anyway, here we are just a little way to the east on Rossingol Road west of Bell City.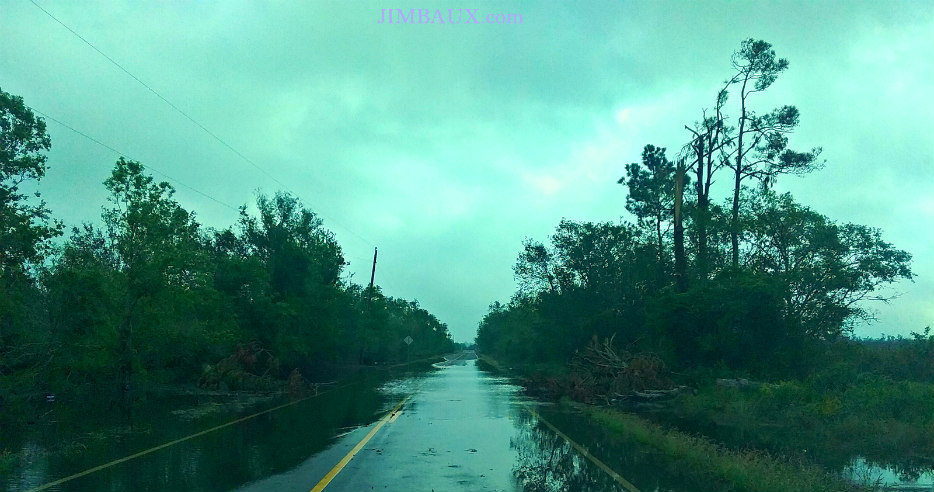 We arrived at the homestead and discovered that it, too, was, as we expected, without electricity. The Duke stayed there, and, after about an hour of work, including cleaning out some space in my truck and moving some of our stuff into it, The Choir Director and I headed farther east.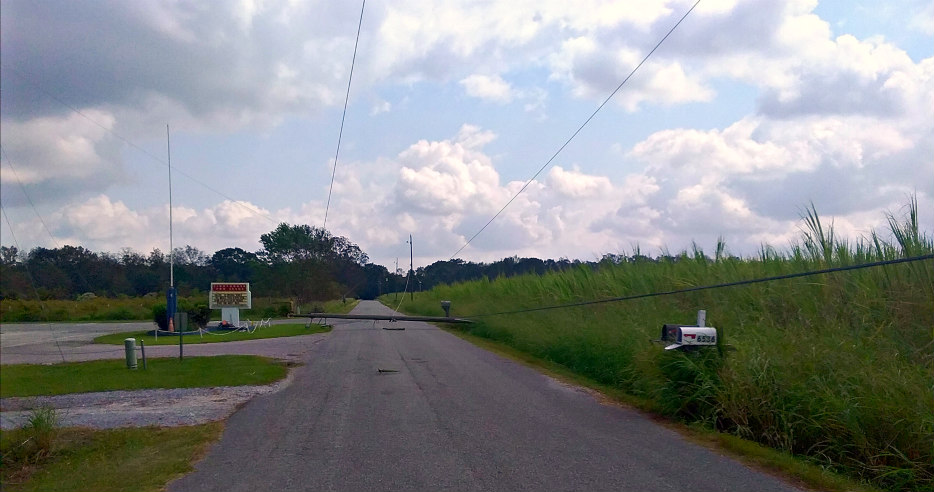 Here is a downed utility pole near a sugarcane field in the eastern portion of Vermilion Parish.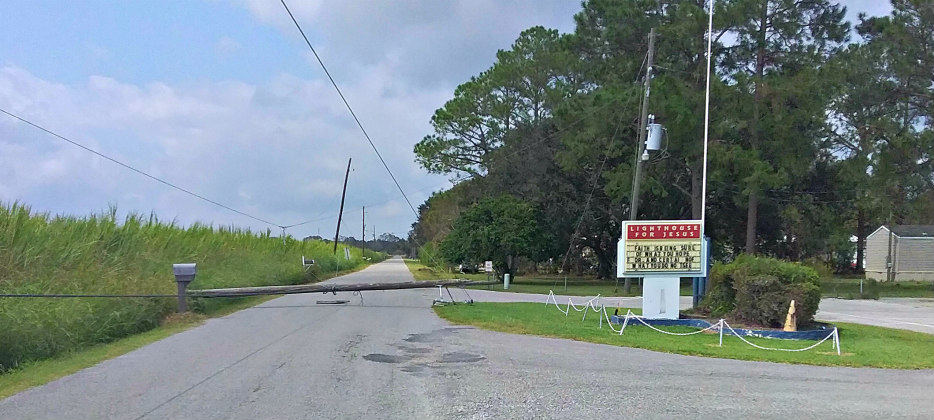 One year ago yesterday, I got a big set of pictures right near here of the first Abbeville Branch train in 13 days, and then I lost my scanner. The railroad west of here, just south of Coastal Chemical, has been largely dormant since April when the Planters Rice Mill closed.
Reprieving an act that I did after Hurricane Katrina, in which I went to the Taco Bell in Morgan City to get food but mainly to get a little bit of air conditioning, we stopped at the Taco Bell in Morgan City.
We went by the port and saw only hopper cars on the tracks there, no bulkhead flatcars.
On our way back to Highway 90, we crossed the track on Lake Palourde Bypass Road, and I saw a headlight to the east; sweet!
So, I doubled back across the track to get on its sunny side, and I got out of the truck and couldn't access my camera, buried among a pile of luggage, in time.
So, I grabbed the tablet and used it to grab these shots.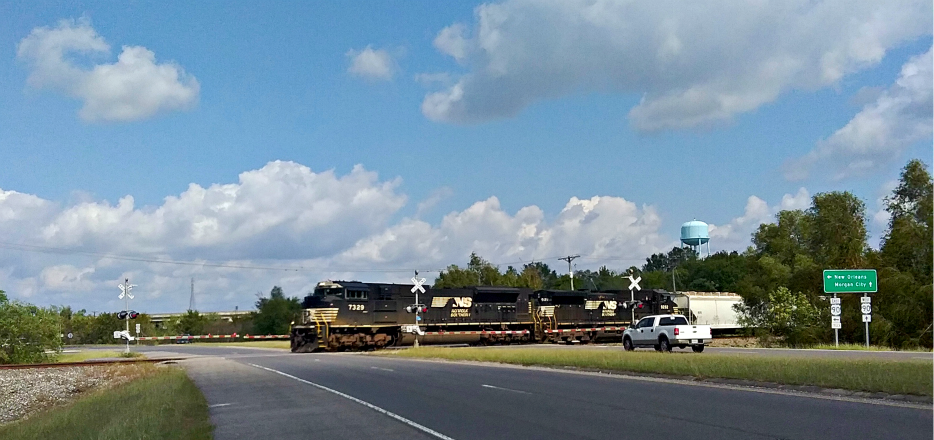 That is not a great shot, but this whole experience is a relief.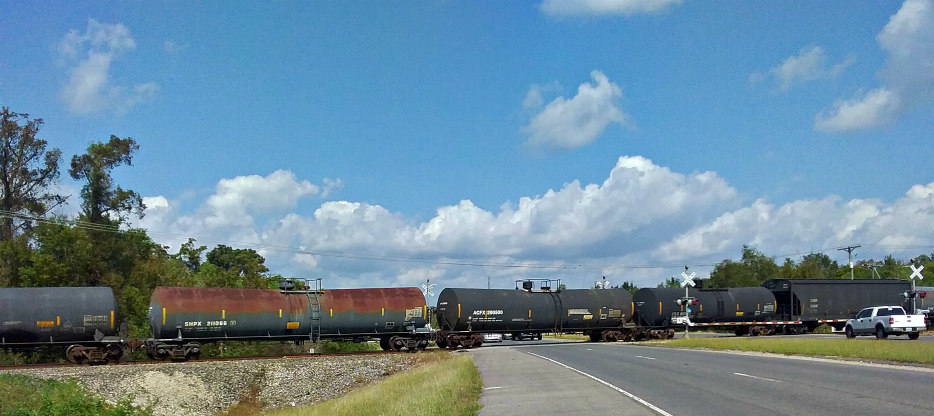 I had not shot a picture here in years, perhaps since 2013.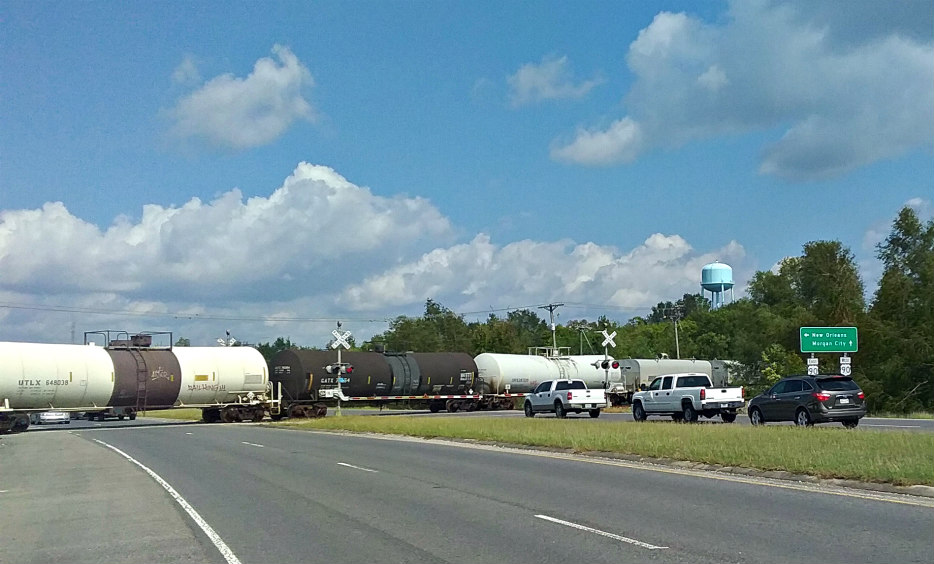 So, the funny thing about this train is that I don't know whose train it was. At first, I thought that it was a BNSF Railway train, probably because the lack of UP locomotives and cars on the train combined with the fact that UP supposedly stopped running through trains here a while back made me forget that this could at all be a UP train, but I don't recall any BNSF rolling stock on the train either.
What I do recall is plenty of Norfolk Southern rolling stock, not just the locomotives, on this train, and seemingly all of it was these coil cars.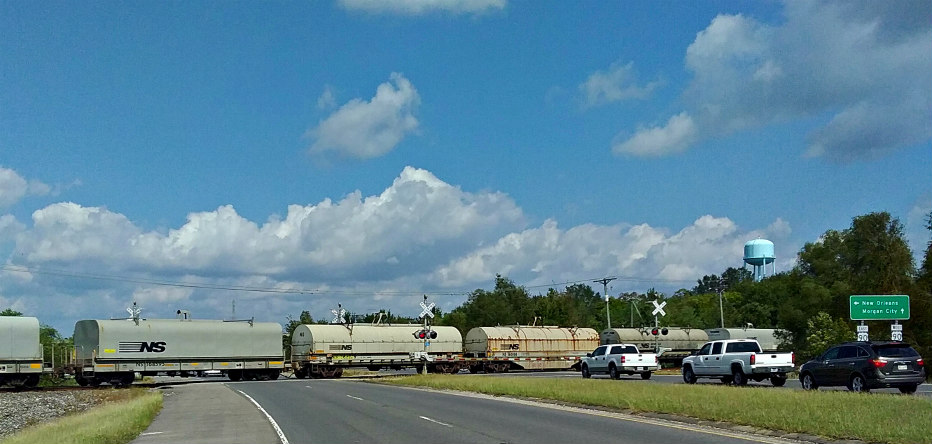 The westbound BNSF Railway train that carries the NS interchange traffic out of New Orleans usually has NS coil cars in it, which is what initially made me think that this was a BNSF train and which still, as I type this, makes me think that this is a BNSF train, but I have never seen nearly this many on one train!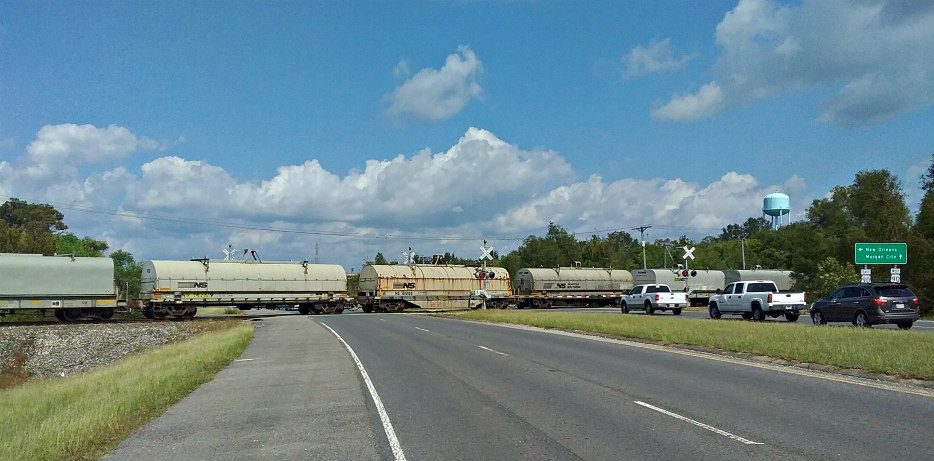 I like these things!

This is about as interesting as mainline railroading gets in 2020, and, really, it's not all that bad.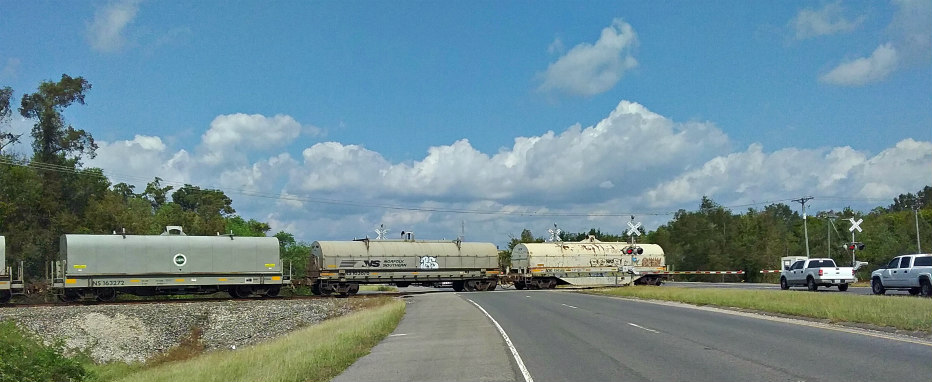 Anyone know what the story here is?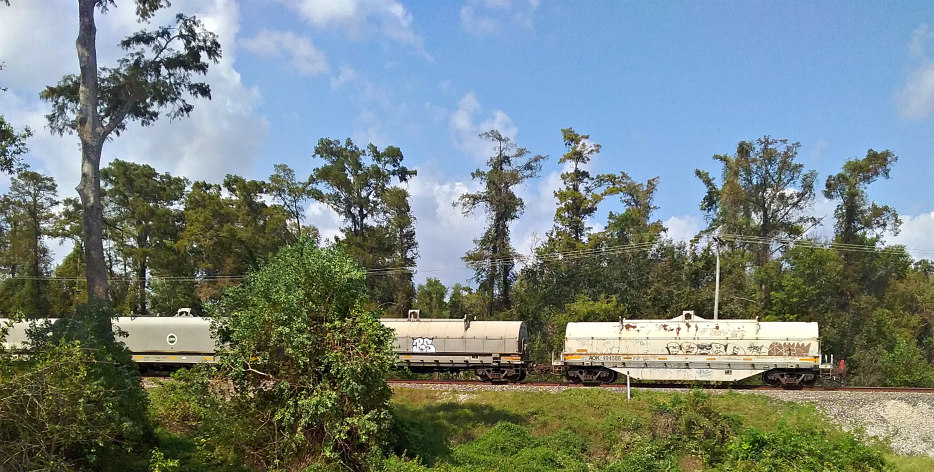 That was fun! Normally, it wouldn't be, but considering all that I have experienced in the last few days and considering that I haven't been here since February, it was really refreshing.
Speaking of refreshing, we arrived later at Port With Locks, a special place for me and for The Choir Director.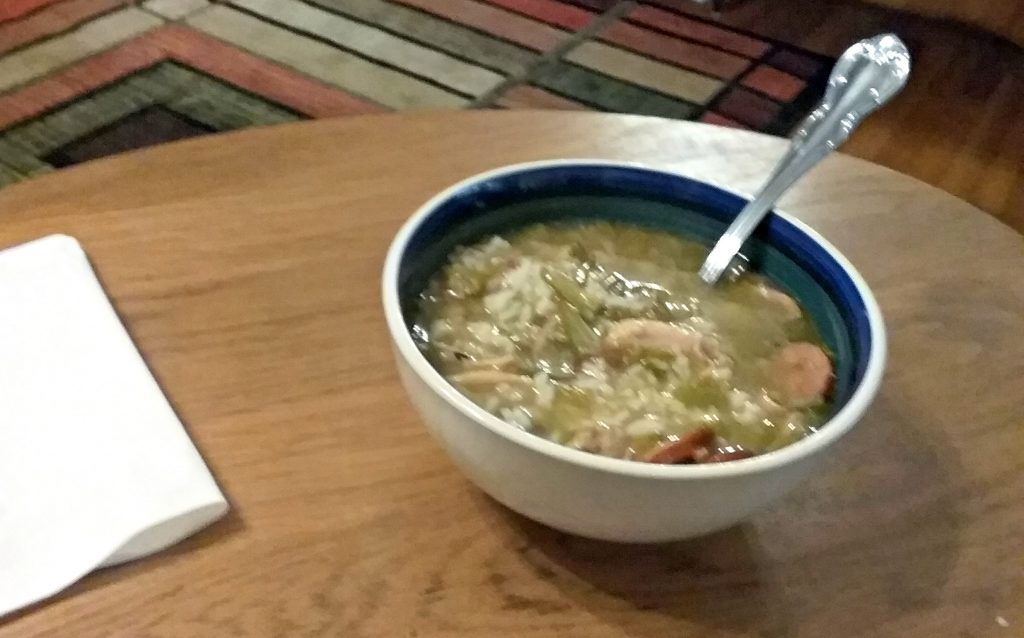 It reminded me of all that I have lost, but it felt so good, as it was a reminder of what I still have.
We learned this evening from a telephone call from The Duke that, as I expected would happen, the electricity at the homestead was restored, but we are settled in with extended family, and I had for a long time wanted to make this visit; so, we will enjoy it while we are here and take our time heading back west either tomorrow or Tuesday.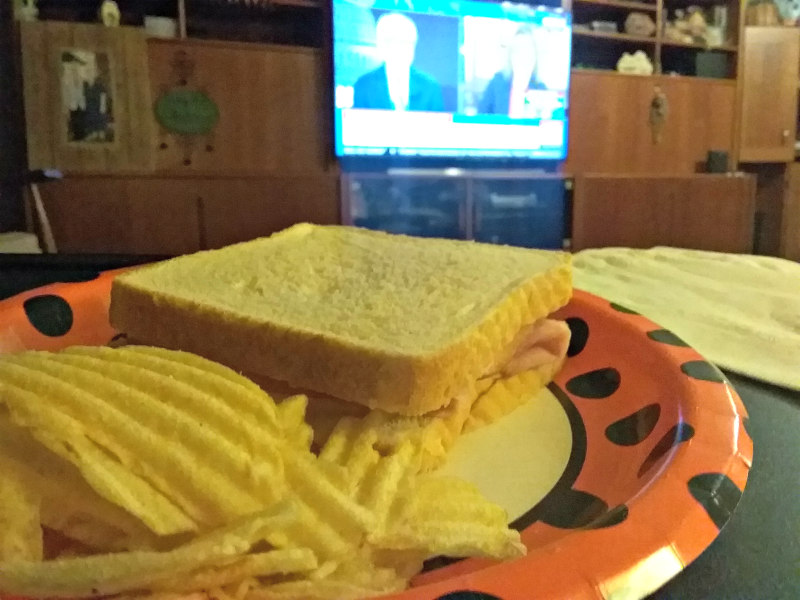 I was relieved to have electricity and air conditioning.
I thank all of you for your love and support during this difficult and tumultuous time.
Jim