And Now For Something Completely Different
I got some new shots today, Monday 15 June 2020, and I went to a place that I hadn't visited in more than a decade.
I had to bring the 'rental units – I said "'rental units," not "rental units" – to Beaumont this afternoon. Hours before that, though, this morning, we went to Aday's to drop off my truck.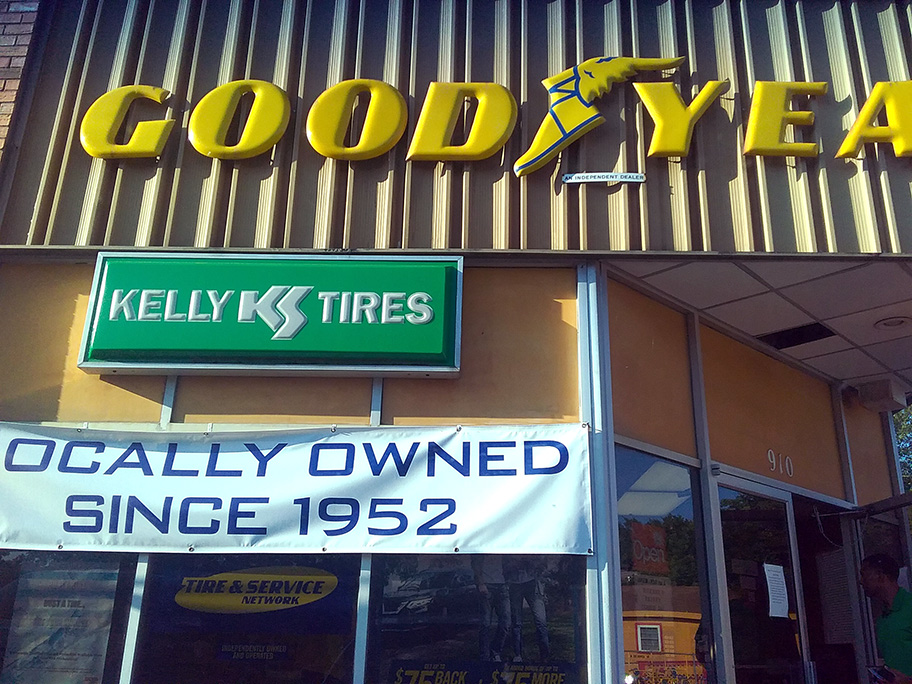 Here we are in Beaumont, Texas, my first time in the state of Texas since 2012.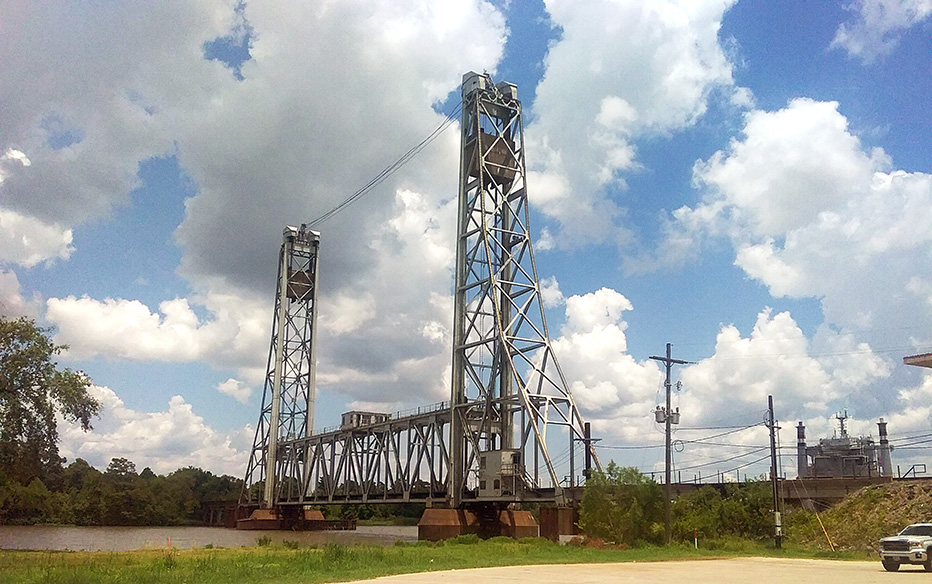 This is the Kansas City Southern Railway bridge over the Neches River, which is also used by the BNSF Railway and the Union Pacific Railroad.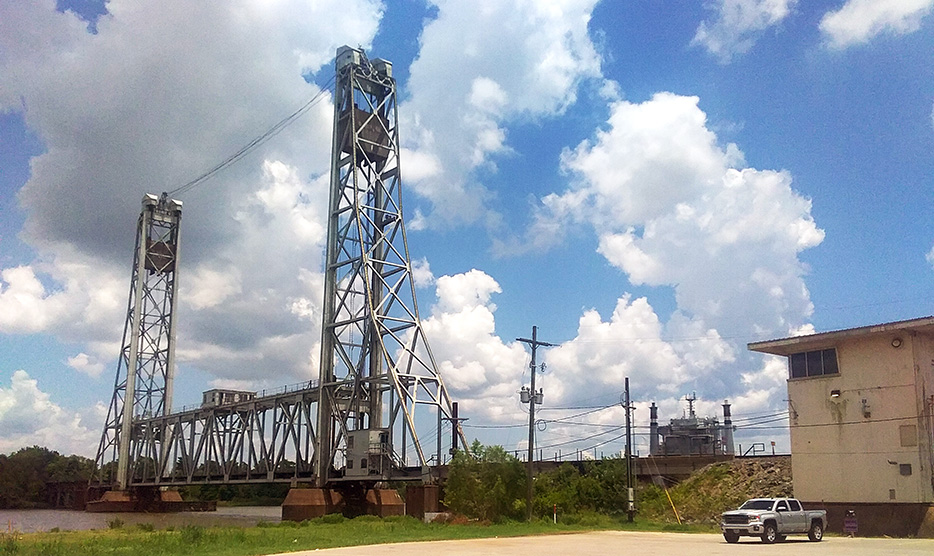 With the work in Beaumont done, we returned to Louisiana.
As we were heading southward along Louisiana Highway 397, we encountered this.
Wow, this is the first time that I have seen this!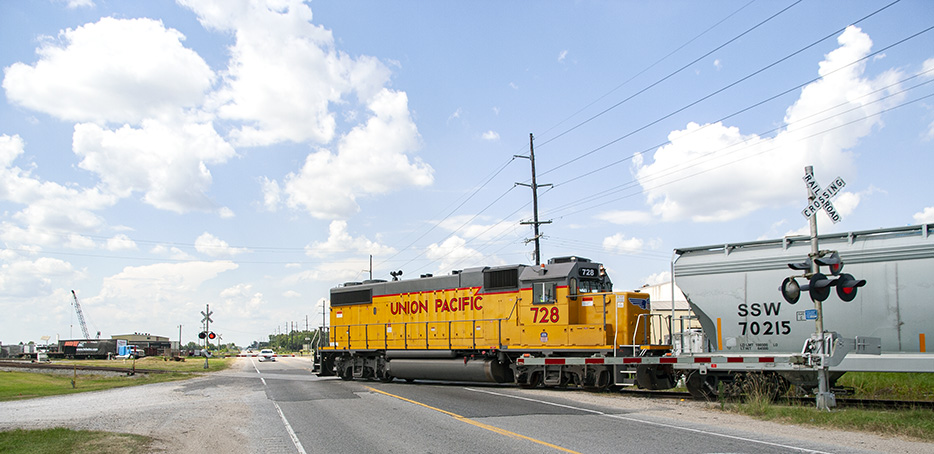 This is what is left of the Southern Pacific branch all the way to Lake Arthur that was abandoned in or shortly after 1980.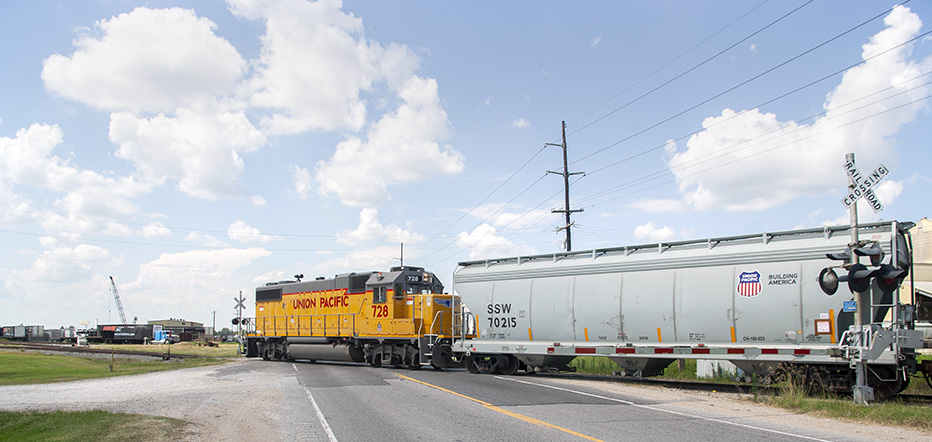 It still exists at this point to access the remaining former Missouri Pacific trackage in the city, including the Port Of Lake Charles, and another port line to the southwest, lines that were consolidated together after the UP-SP merger, resulting in the abandonment of the ex-MP mainline between here and the ex-SP Sunset Route at Iowa.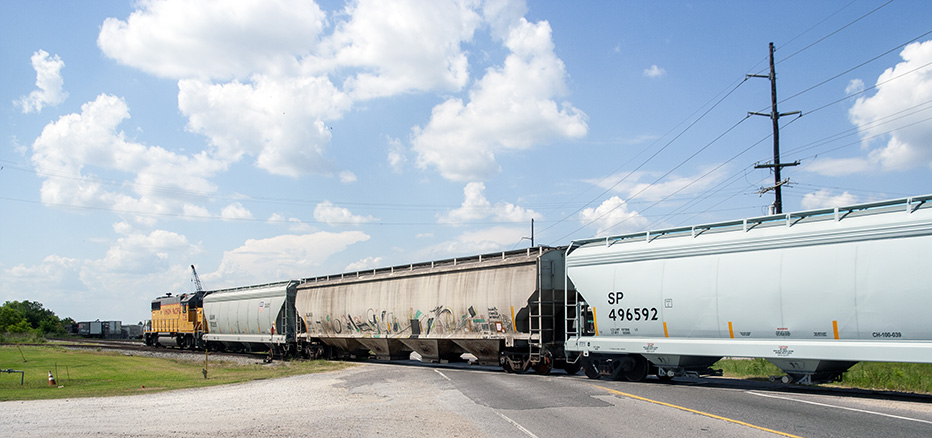 I think that these cars are for the Farmers Rice Milling Company just across the highway.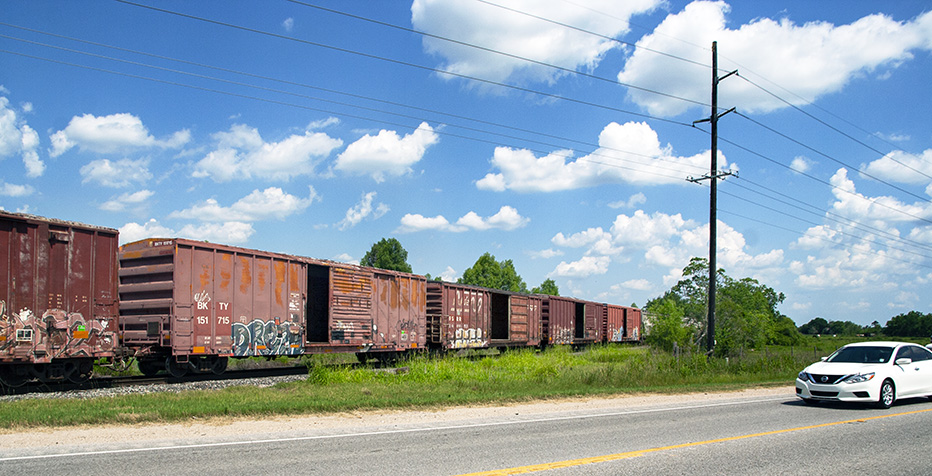 This UP train must have brought them to the yard under I-220 along with the interchange traffic for the port and just be on the way back north.
Look, it's a former Nacionales de Mexico boxcar!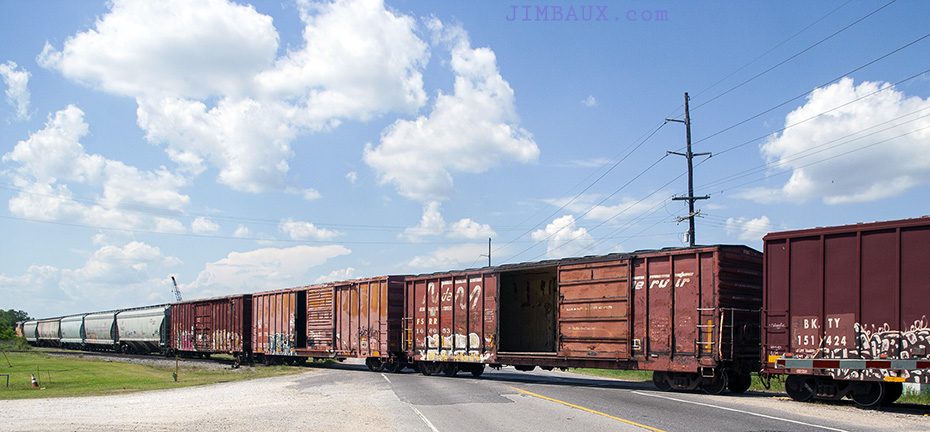 I really like this view. It reminds me of Shawn Levy, for some weird, indiscernible reason.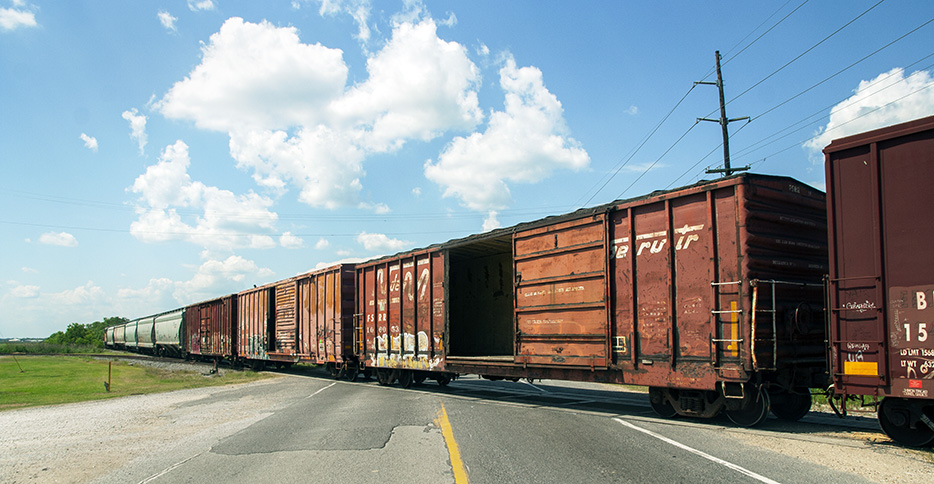 The units were getting tired and restless; so, I had to go and drop them off, and then I got my truck from Aday's.
I then returned to the scene, apparently after the crew had worked the mill, and got these views at Broad Street.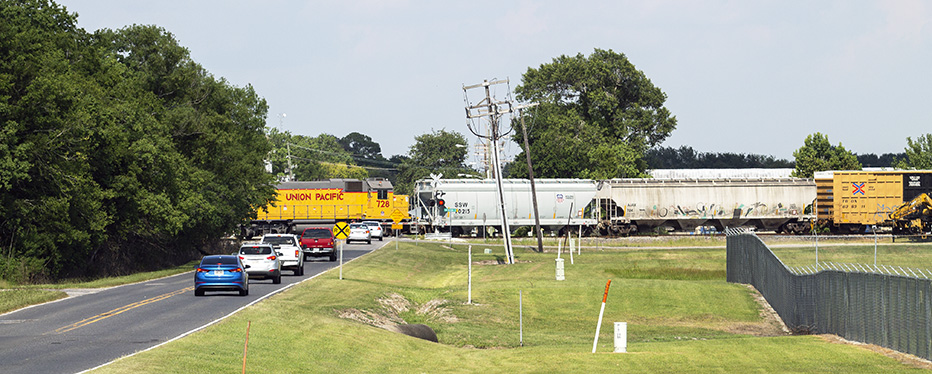 All of the views in today's post are new.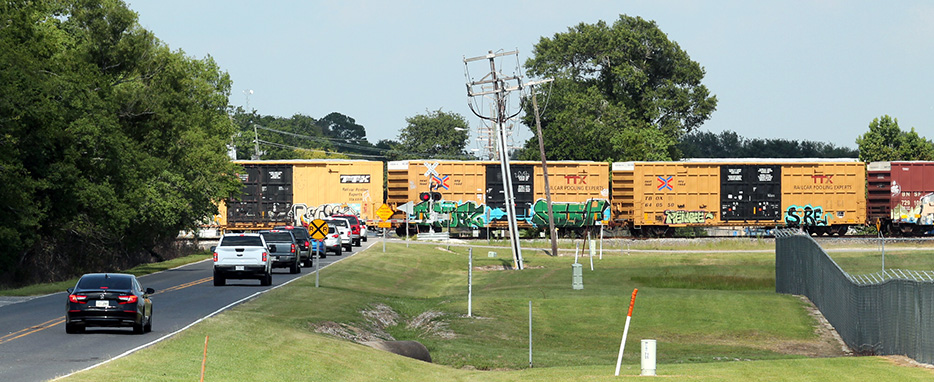 This is the first moving train that I photograph since that May 14 run to pick up one tank car in Abbeville that L&D did.

I am surprised to see BNSF cars on this line. I don't see any BNSF cars ever at the rice mill; so, I wonder where these are going.

I scurry over to Fruge Street, where I get the train arriving at Mallard Junction.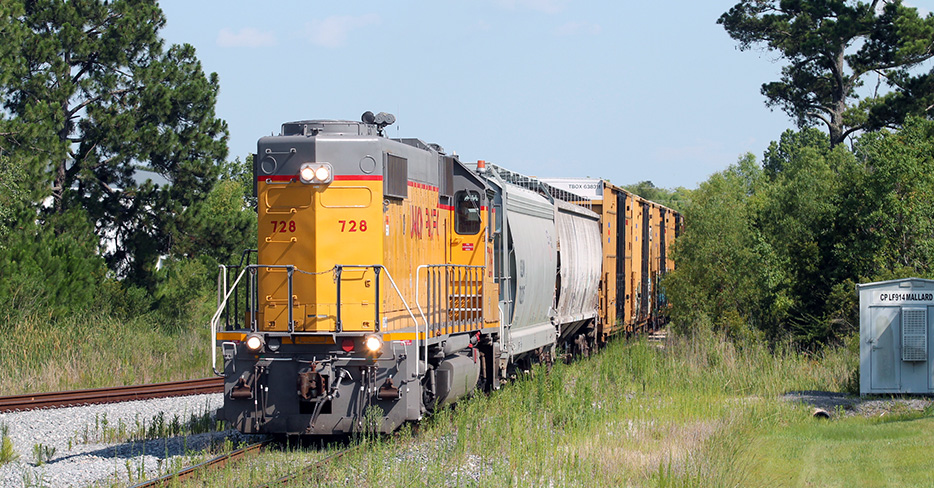 Hey, how long has that connecting track in the background to the east been there?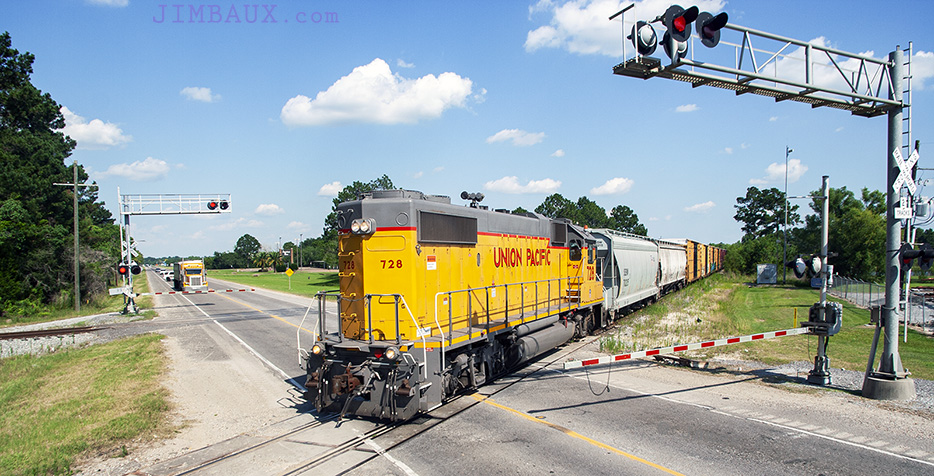 Hey, how is this for a two-point perspective? Do you see the two vanishing-point lines here?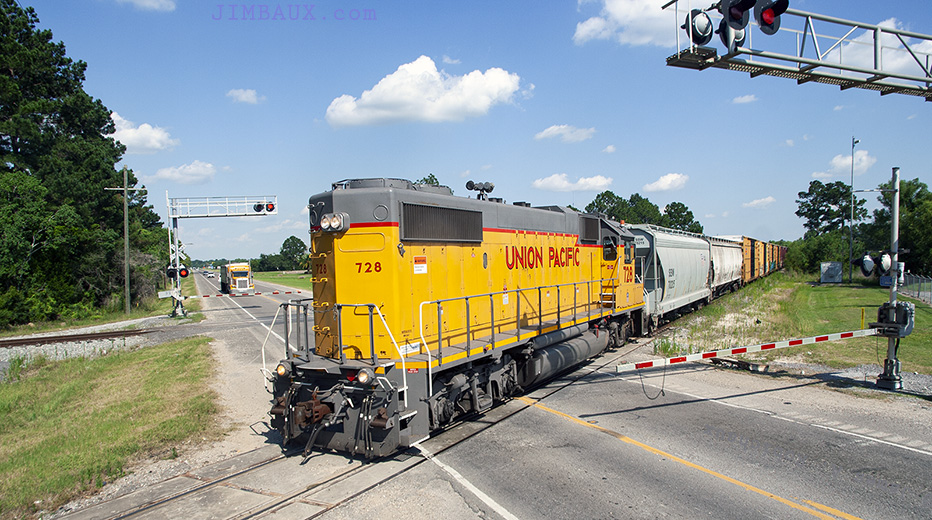 It's difficult, if not impossible, to do at right-angle crossings, but this is like 45 degrees.
Okay, well, there is a first time for everything, and this is my first time getting a train on this line. Perhaps there will be many more.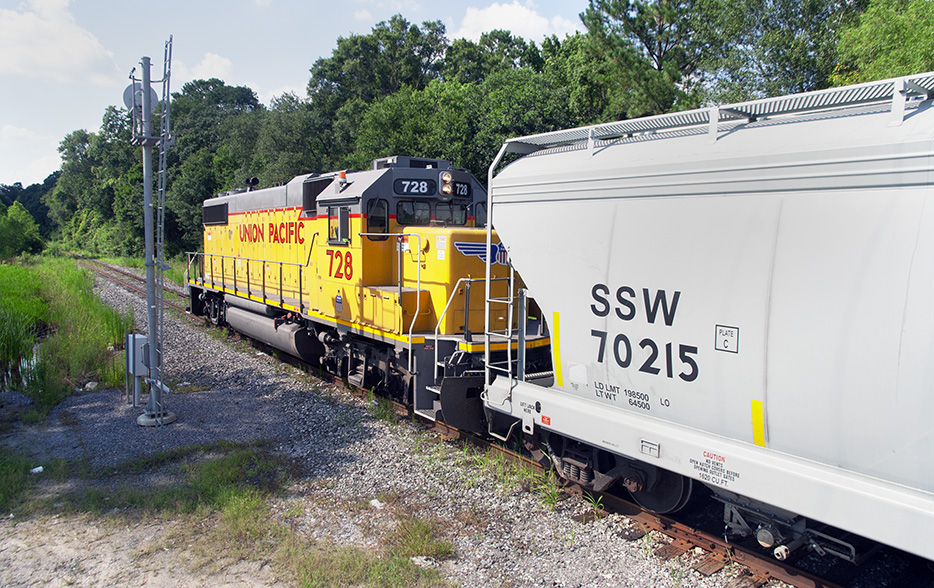 It's not that great, no, but it's something, and don't expect much out of me for many months, as I go into – or resume – summer hibernation.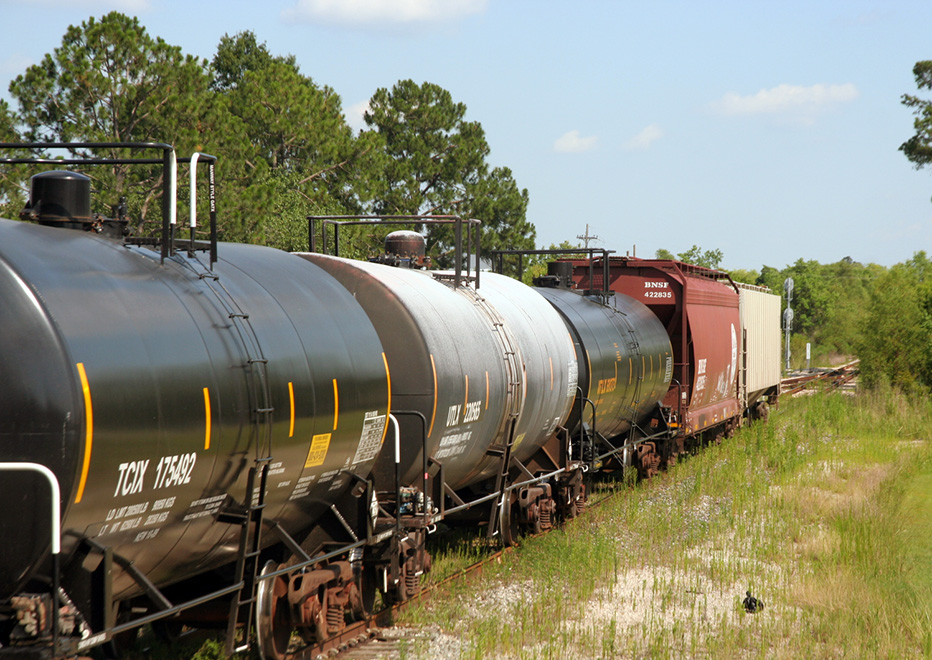 It's an old Heritage 1 BNSF hopper car. That's neat!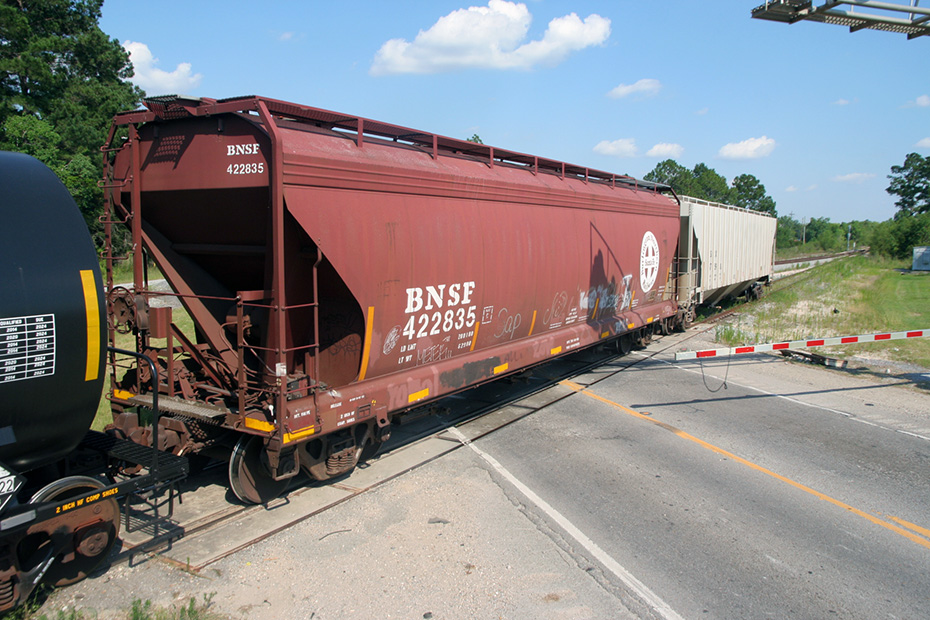 I wish that there were more cars like this one, sans graffiti, too.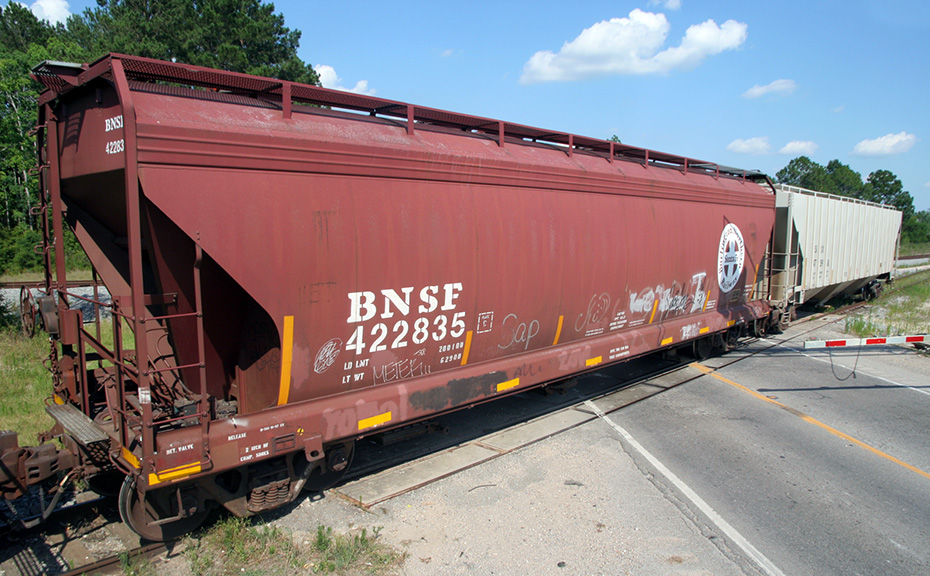 Oh, well, that's that.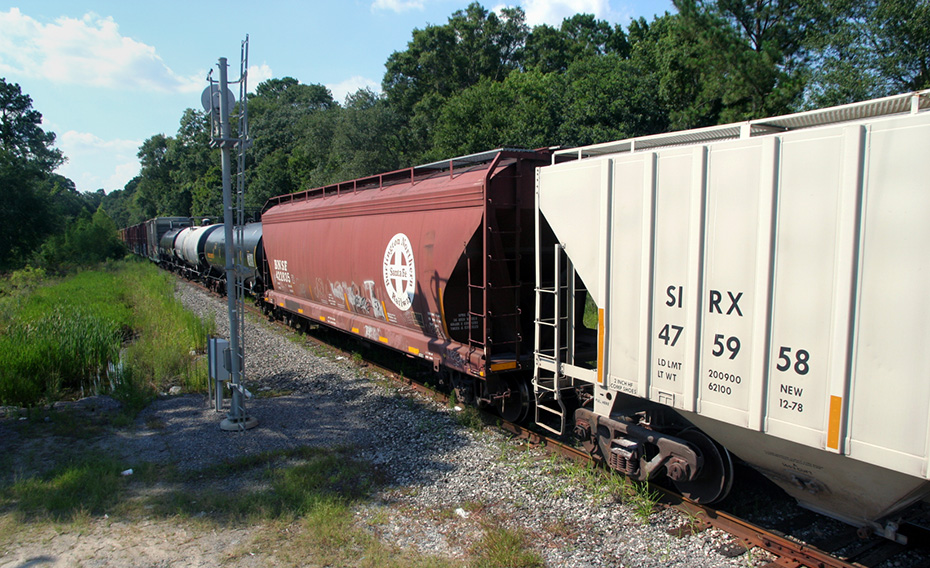 All for now.
Jim