Here is a brief set of images that didn't make it into my postings from real time in August 2019.
Having to go to Imperial Calcasieu for a bittersweet family-resource experience, I wasn't able to see or photograph the Abbeville Branch train of Wednesday 21 August, and I really wanted to see it, after seeing and making a crazy amount of photographs of the train of the 16th, because the last of the round of boxcars that started arriving on July 25 were finally pulled.
I really, really wanted to see that, since I had seen and photographed so many other parts of that story.
Anyway, on Friday the 23rd, we are on the eastern fringes of Lake Charles, and some really neat-looking storm clouds are approaching over housing developments along East McNeese Street.

That is one neat thing about this relatively plainsy – and plain – area, the vistas that you get of skies.

I like the frames of the houses showing here.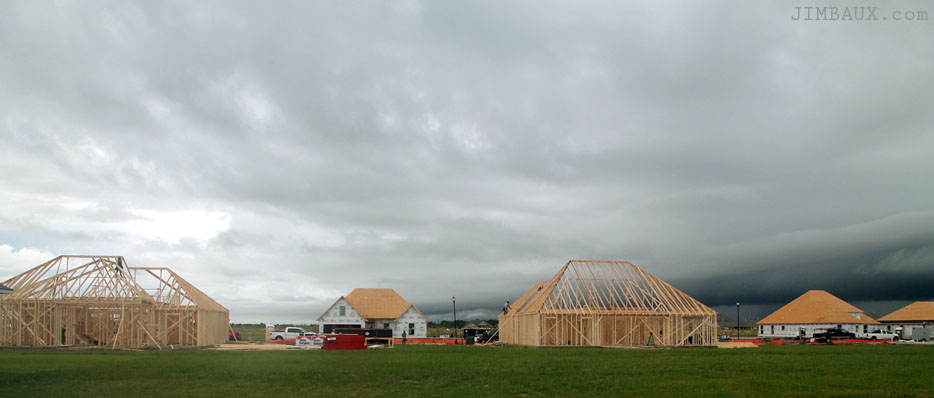 Later, it's time to head back east, back to the homestead, via Lake Arthur, where, almost a year later, I got a few cell phone snaps, and then we stopped out Lougon's in Gueydan for refreshments, where we saw an interesting scene.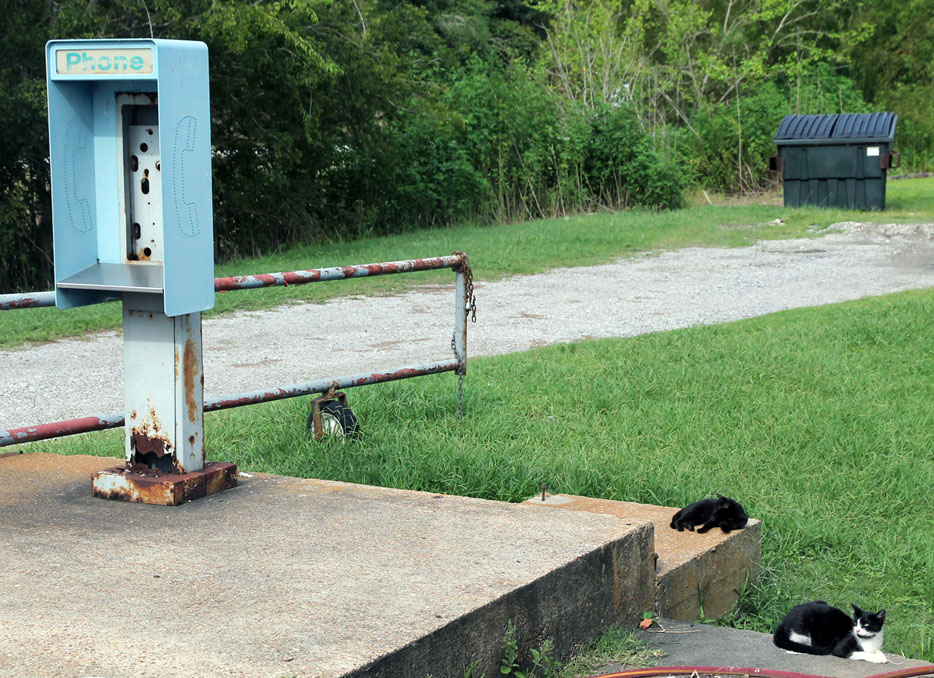 Let's get a closer view of these felines with a cropped view of that image.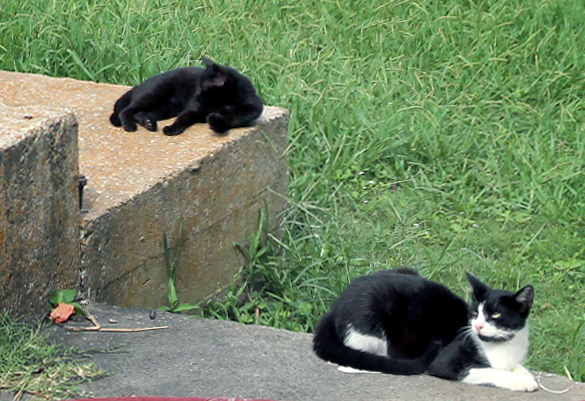 I really think that the old telephone booth makes the scene, though.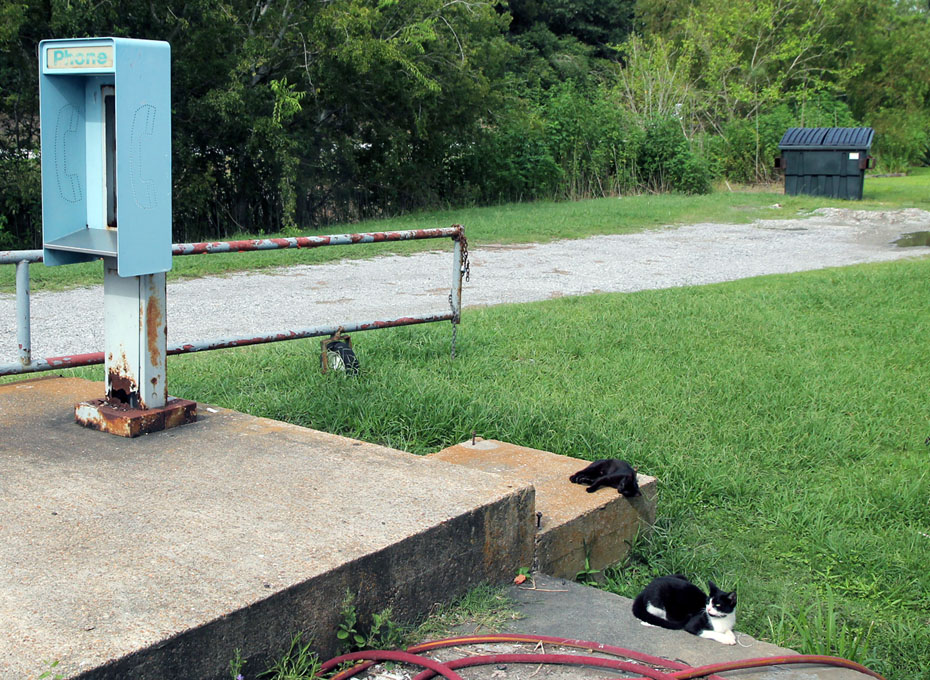 Let's see a cropped view of that image.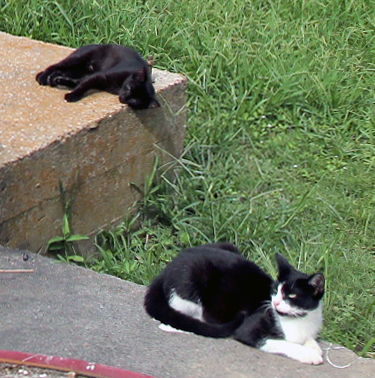 Okay, now, let's get something to eat and something to drink.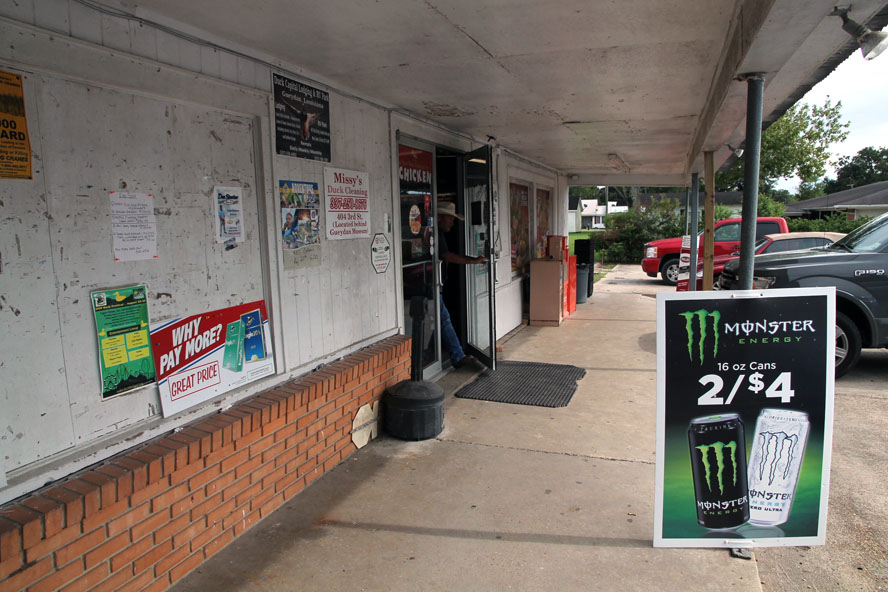 Prior to the late 1970s, from that storefront you would have been able to see trains on the Southern Pacific Railroad's Midland Branch. I really wish that it were still there and still had trains that looked like the trains that were there in the 1970s.
A few days later, I headed back east to New Orleans for a few days, and then, a few days after that, I got some train pictures in New Orleans and again returned westward.
That's all.
Jbx