Hi. Today is Wednesday 28 August 2019, 12 years to the day that I photographed a traffic jam on Fourth Street in Gretna, and I am headed east.
Because I had to be in that crappy city far to the west for a "closing," I wasn't able to see the next Abbeville train after the train of the 16th; that next train ran on Wednesday the 21st.
This will be brief. There are three pictures in this essay.
I left the homestead at 16:33 CDT to head to New Orleans for a few days, as the skies were threatening. Right before I left, I took a cell phone snap of the eastern side of the house, and, right now as I am saying that, I am reminded that I did not email myself the cell phone pictures from yesterday.
This dude Belala on one of the foamer groups is being obstinate.
I'm going to pass through New Iberia and the Sunset Route hoping to catch the Union Pacific Railroad's New Iberia Turn, a train that I am really coming to like.
I made a brief stop at the Cypremort Branch and got this uninspiring shot up the branch in Baldwin.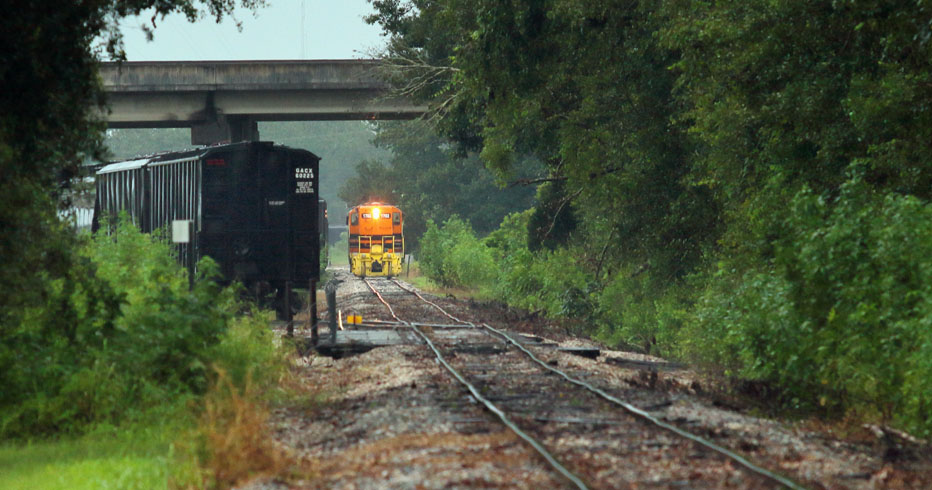 This was a neat branch back before it was nothing but those inanely boring carbon black hopper cars, but it's too bad that that was before my time!
I proceed eastward, and I don't remember how or why, perhaps because I was making a final stand at wherever I was when the light ran out, but, at Northwest Boulevard in Franklin, I intercepted my target!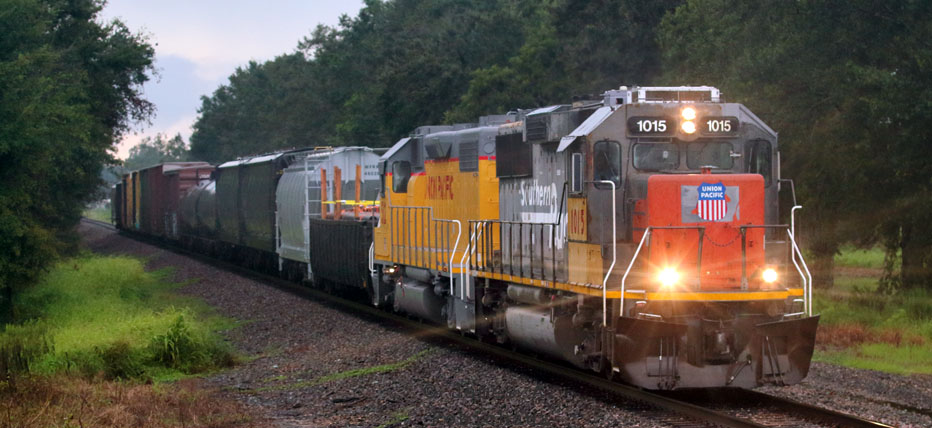 You can see the "Southern Pacific" speed lettering still well on the right side of the locomotive, even though it is faded badly on the other side of the hood.
At the end of our 13-car train is one hopper car for the rice mill in Abbeville!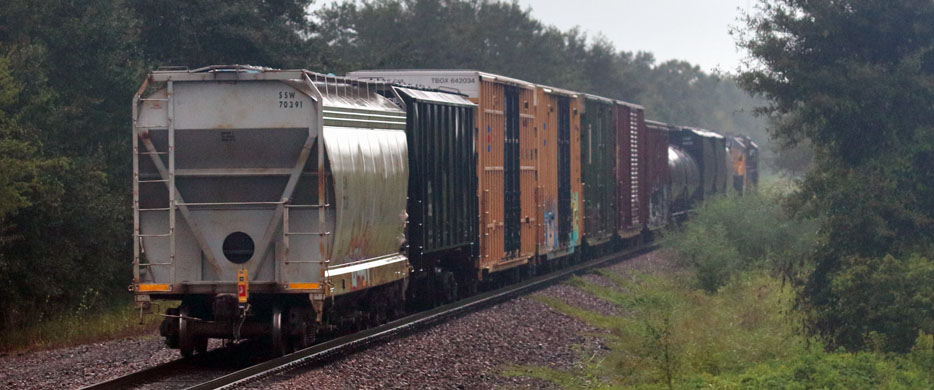 Well, that was that, that is all for the pictures today, and now I know about the train. I then went to Burger King which was a mistake for plenty of reasons, one of which was that there was a Popeye's right next to it with no long line, and I haven't tried one of those chicken sandwiches yet.
I also need to carry that fruity trail mix in the truck with me and just eat that all the time and stay the heck away from fast food permanently, but what do I know?
Shortly after 19:20, I pass the Chacahoula exit. This is where it gets difficult for me, because all that I want to do is just go home! The idea that that is no longer possible is something that hurts me to my core and that I just cannot accept.
I want to go home. I want to go home.
I drove by the exit like it's nothing. I have to find a way to make it that for me, because I can't carry this pain like this.
I am supposed to attend a "Yang Gang" thing in New Orleans tomorrow night.
I really wanted to get off on the Chacahoula exit and go to Schriever and see what's happening there, just see what's there. I miss that place so much. It was a different kind of home for me. Maybe I can return there when the weather is cooler. I can go there at night, too. I love that place. I love it. I've been going there alone ever since I started driving an automobile, and I have been going there with family since before that.
I arrived at and entered the crib just before 20:30, and it was so hot inside! It was actually mildly pleasant outside, I guess due to all of the cloudiness and the storms earlier. While the crib was cooling, I went to the grocery store.
The American Can Company Building looks nice, as always.
There is one car at Masonry Products! one high-cube Railbox boxcar! Of course!
Bye.
Jbx