Here are three insipid – almost not worth posting – images from the afternoon of Friday 3 October 2008, the day after I got a couple of interesting shots of a BNSF Railway Geometry train on the Union Pacific Railroad's Gouldsboro Subdivision.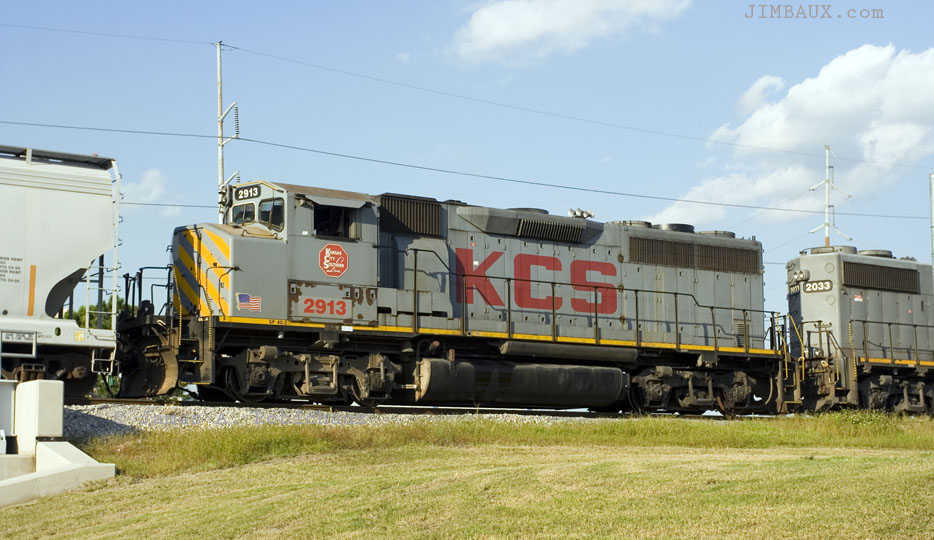 I am on L&A Road at the eastern (railroad south) end of the Kansas City Southern Railway yard in Metairie, Louisiana, photographing a switch job drilling some cars.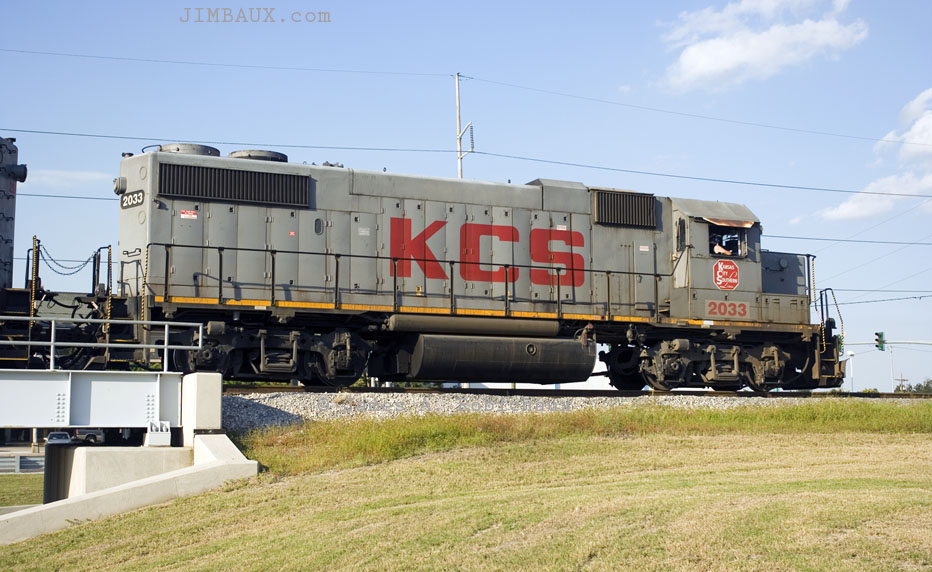 The structures at the left were demolished in September 2010.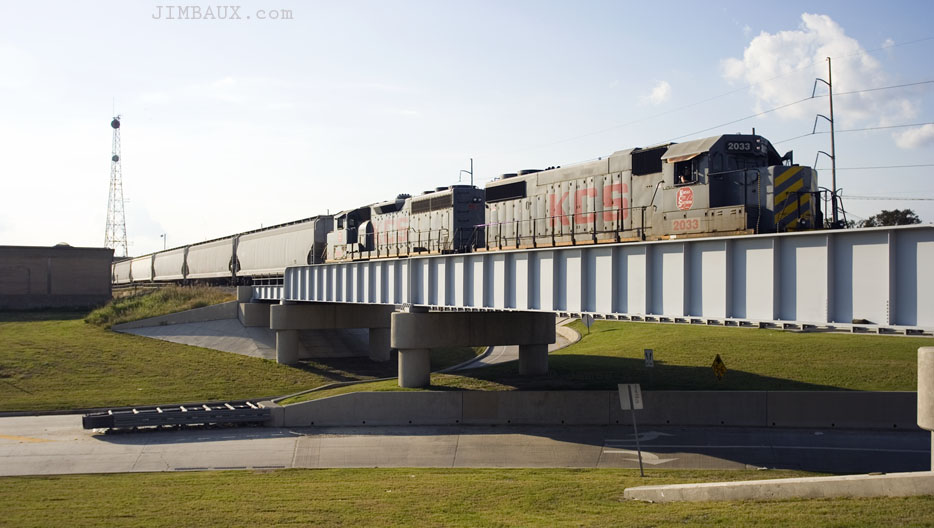 That is all for today.  The next day, and the day after that, I had fun at Steam Fest III.
JBX